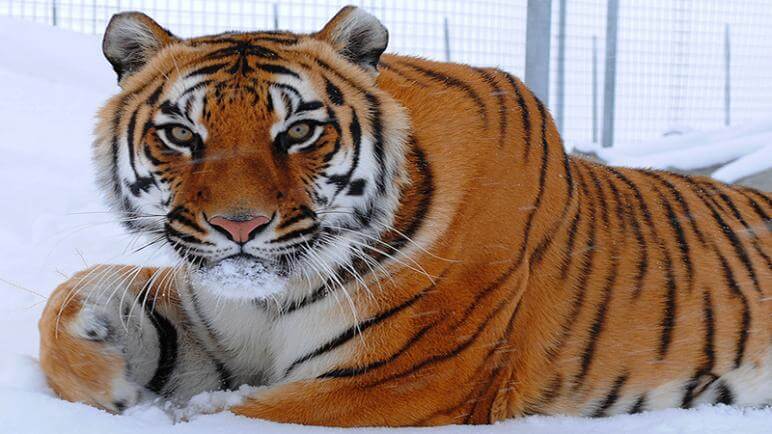 Safe Haven Wildlife Sanctuary
Take a walk on the wild side at Safe Haven Wildlife Sanctuary, a nationally accredited, non-profit sanctuary spanning 160 acres in Imlay, Nevada. Working with the USDA, state and local authorities, and animal welfare organizations, Safe Haven provides permanent housing and care for orphaned, injured, or confiscated wild animals that aren't able to be rehabilitated and released back into natural habitats. 
Here, you'll meet animals like Sundara, a Bengal tiger, and Teddy, a black bear, plus lions, bobcats, servals, coyotes, cougars, foxes, and more. You'll get to learn all about the residents and the facility, along with the exotic pet trade, its impact on the wildlife crisis, and the importance of exotic animal legislation. Tours are available seven days a week, including options for school field trips and photographers. 
Guests often say that their visit to Safe Haven was one of the highlights of their Silver State vacation!
Hours:
General tours of Safe Haven Wildlife Sanctuary are available seven days a week at 9:00 a.m., 11:00 a.m., 1:00 p.m., and 3:00 p.m., with the sanctuary closing at 4:00 p.m.
Admission:
Admission is $20 for adults, $10 for kids 11 and under, and free for kids 5 and under. Reservations are not required to visit Safe Haven.
This Location: