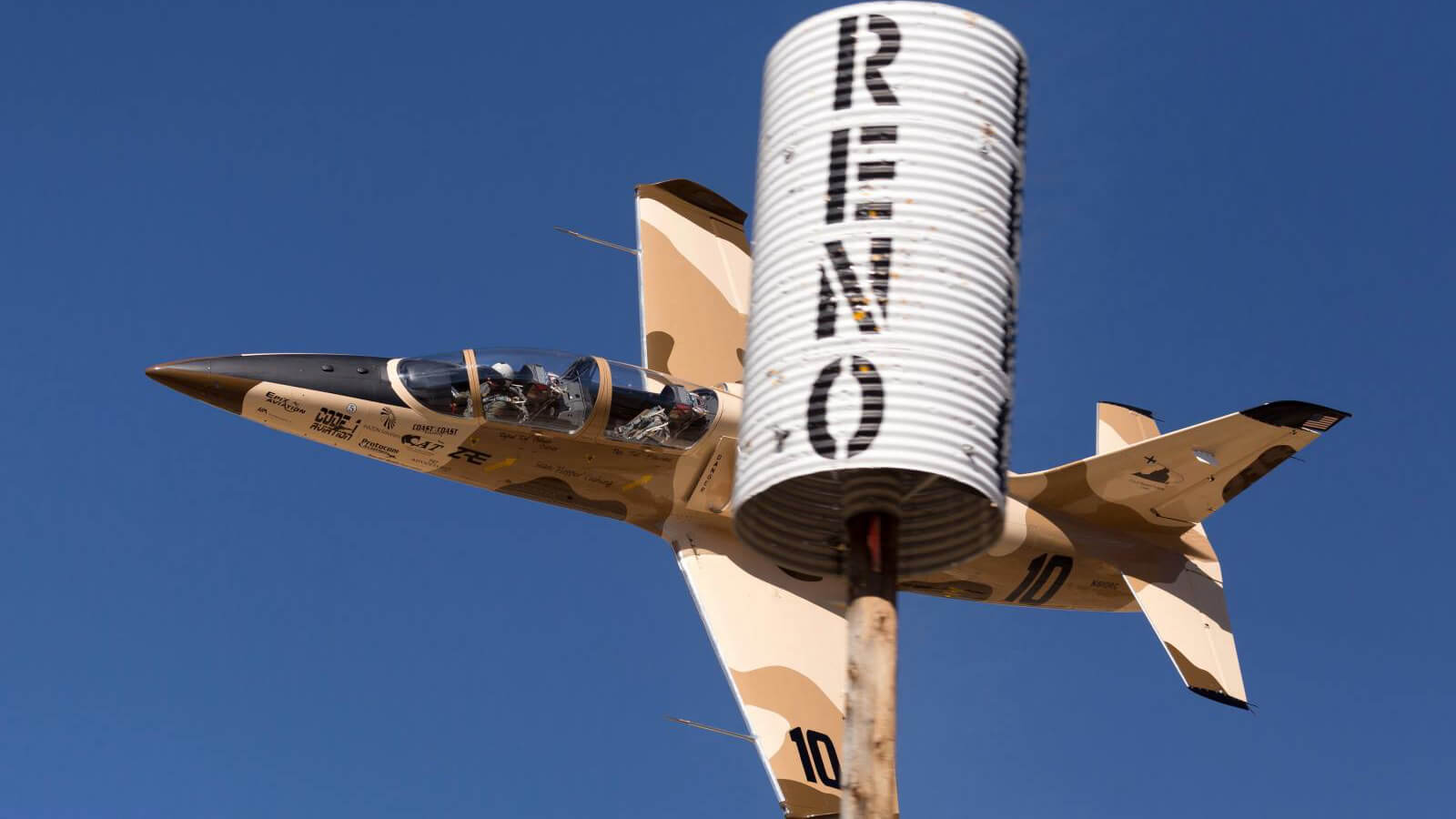 Feeding My Need For Speed at the Reno Air Races
The 53rd Annual National Championship Air Races will take off this week from the Reno Stead Airport, and while I have yet to hear the roar of the engines, my heart is already pounding. As the last of its breed anywhere in the world, the Air Races are not to be missed.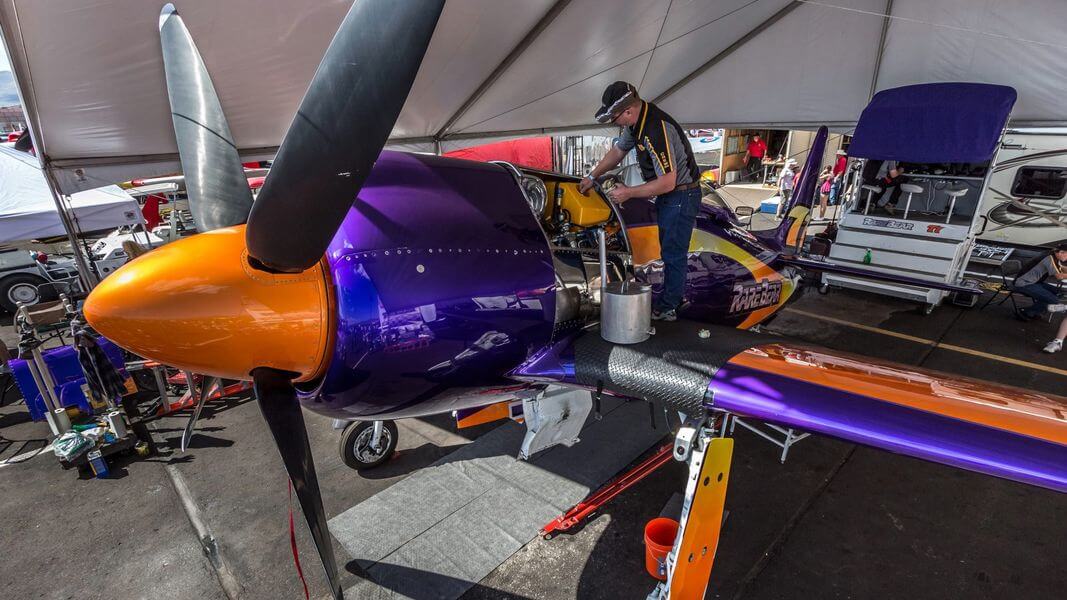 So what is an air race? If you're familiar with the Reno area, the week before the fastest motor sport on Earth, there's a balloon race, but really, how do you race a slowly drifting hot air balloon? You don't, which is why if you have a need for speed, you come to the Air Races.
Six racing classes fly head-to-head around a racecourse set against the Nevada desert, and if you think you're just watching planes fly in a circle, guess again. Each plane engine strikes a different chord; the biplane, formula one and T-6 classes each fly in the 200-250 mph range, but the sound of the engines ranges from a low rumble somewhere deep in your chest, to a zippy hum that zips past before you even notice. Sport class planes are lean and mean, flying about 350 mph, and boast clean, elegant shapes as they circle the field. The jets…well, you know for sure when the jets are flying; the unmistakable sound of a jet engine pushing its craft to more than 500 mph is not for the faint of heart.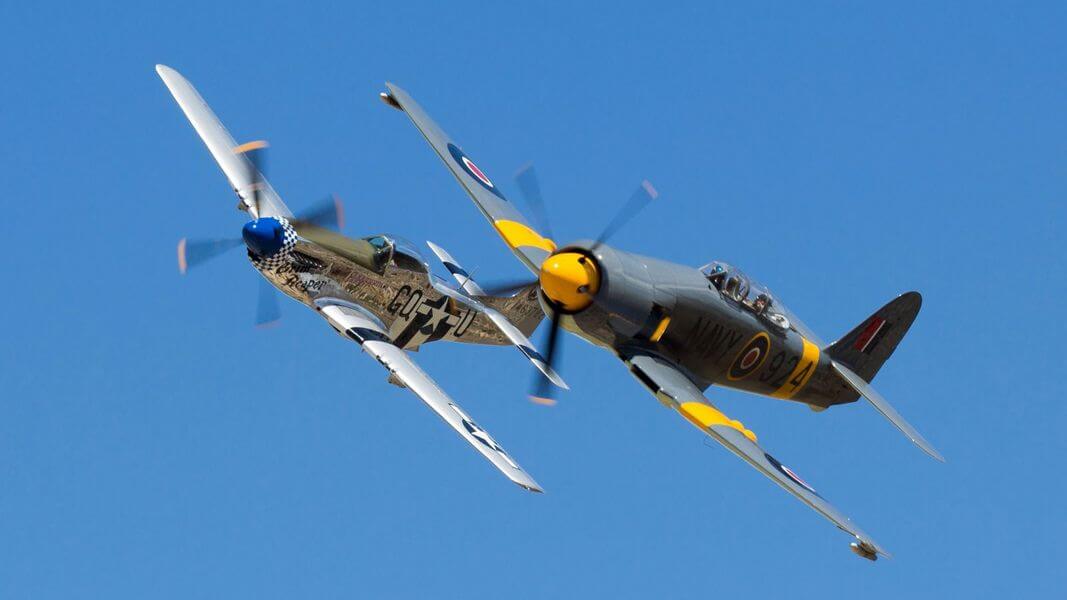 But the bad boys of air racing, the Unlimited Class, the feeling of those modified Sea Fury, Bearcat, and P-51 Mustangs as they race past you as they routinely hit more than 500 mph is almost indescribable. I've been attending the Air Races since I was a little girl, and what happens when that amount of raw speed and power zooms past me…well it keeps me returning every year.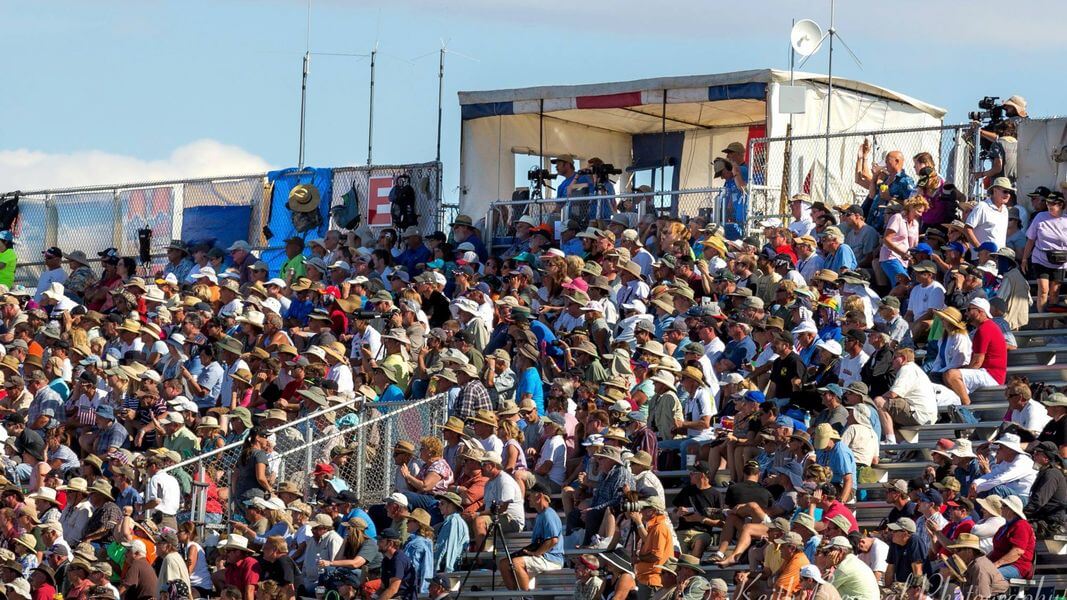 If you're not a speed junkie, well, that's just silly, but there's still plenty to be found at the Air Races. For metal heads, a trip into the Pits is a must. Wander around the aircraft, talk to the pilots and crew as they make adjustments and fine-tune their craft for the next race. It's a chance to get up close and personal with these incredible pilots and their amazing machines in a way you won't find anywhere else in the world. Each aircraft is yours to view, photograph, and marvel over.
Maybe historic planes are your thing. Well, you're in luck; beautifully crafted machines of time gone by are on display in the National Aviation Heritage Invitational competition, where you can even cast a vote for your favorite classic aircraft. A static display of military aircraft is available for military buffs, too.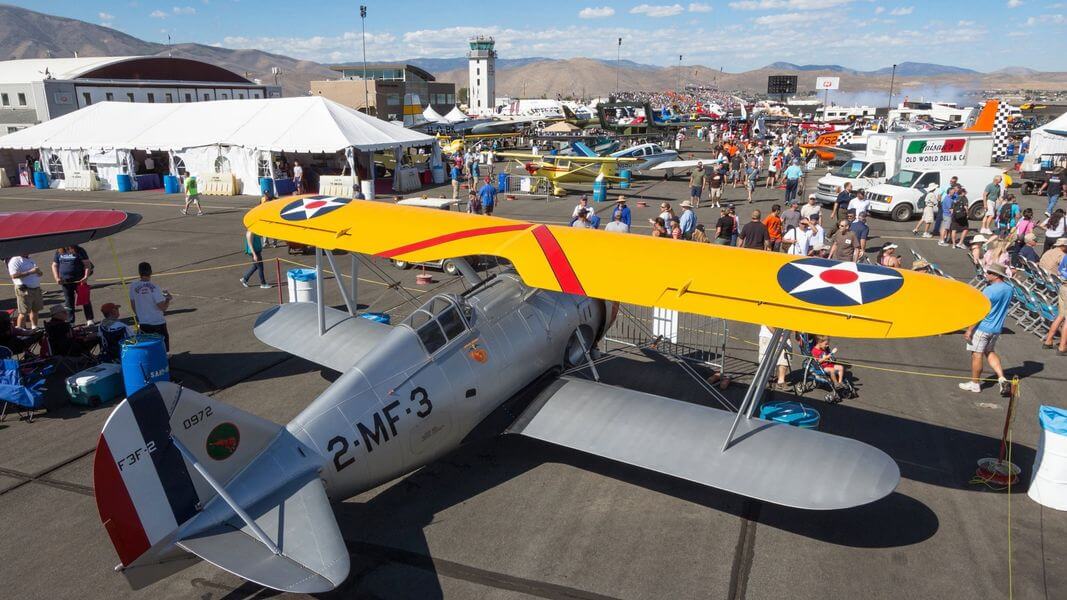 I like it all, including the vendors who sell things like pork fries and lemonade, t-shirts and plane-related silliness of every variety. Each year there's talk of the Air Races not coming back, but year after year I see new faces, talk to people who haven't been or are bringing their children or grandchildren for the first time, and listen as people exclaim over and over again "oh wow." That's the Reno Air Races, as we call them around here. One week each September where we all stand and stare at the sky and say "oh wow."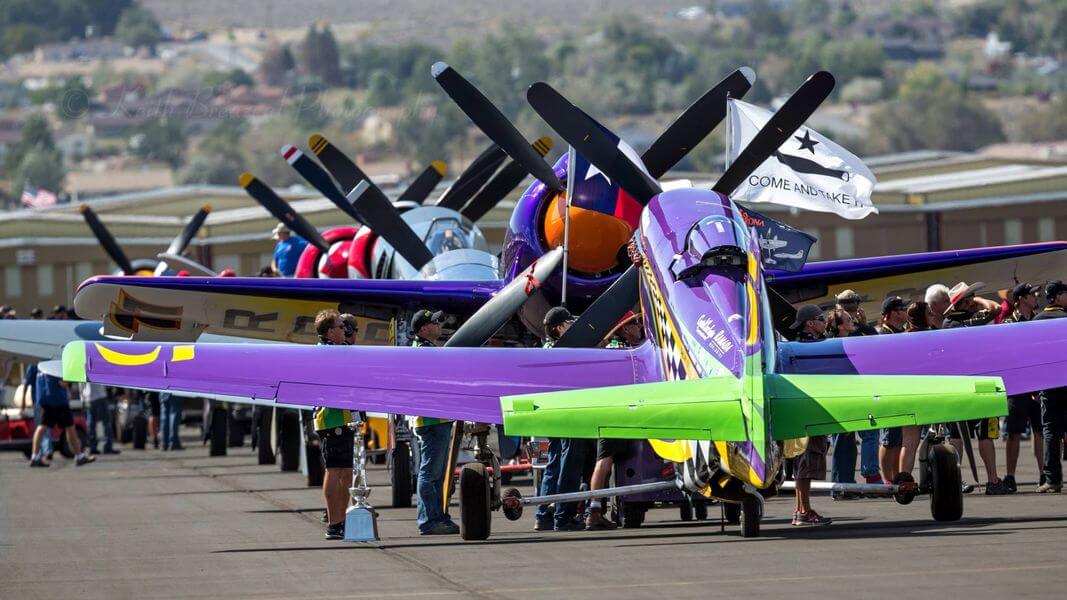 For information & dates regarding the 2017 Natonal Championship Air Races, click here.
Get Inspired
Related Stories