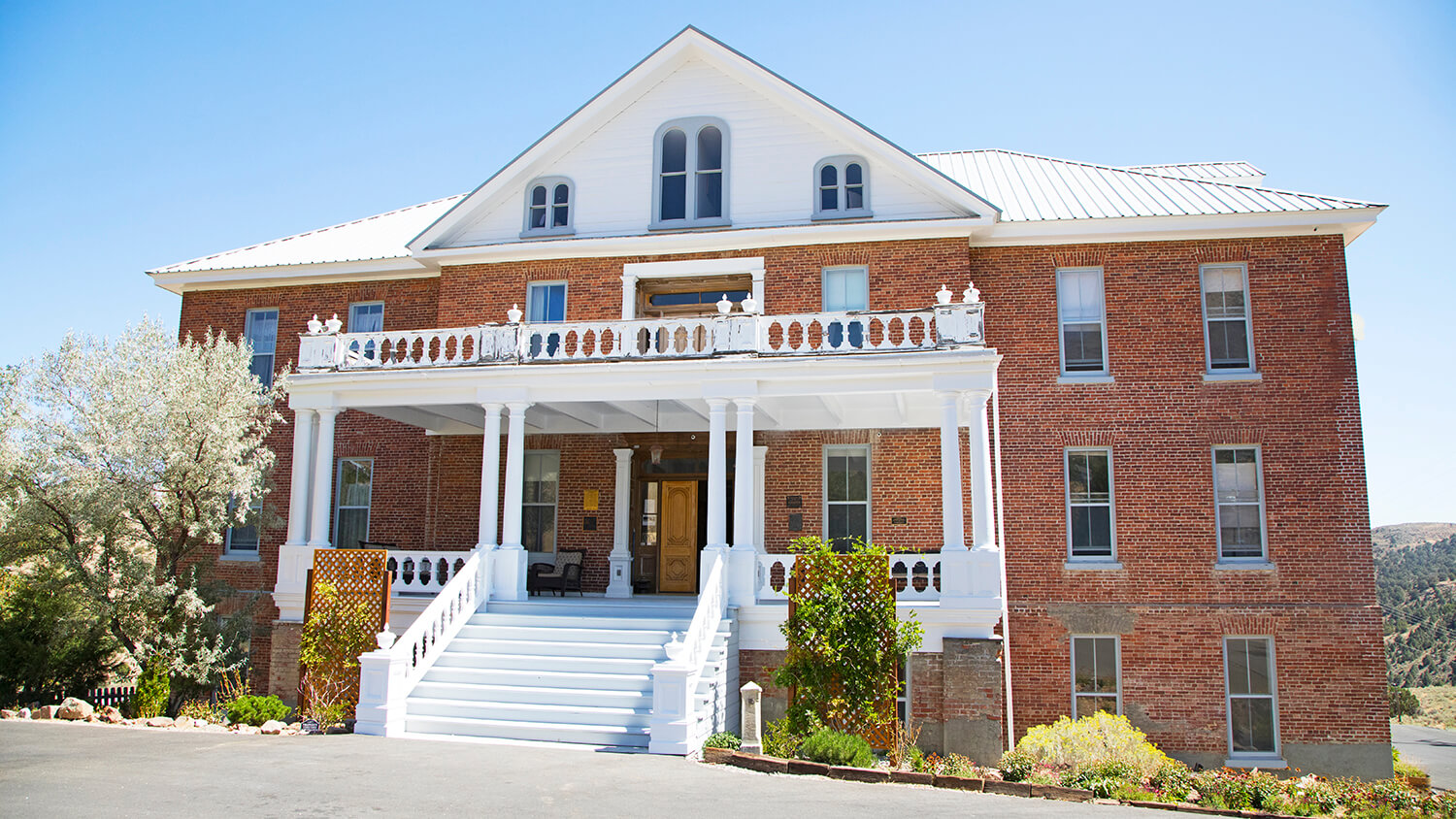 27 Reasons Why the St. Mary's Art Center Begs a Visit
Ever road tripped through an area you've seen and heard it all before, but then! Then for one reason or another, you get off the main drag by a measly 100 feet and figure out there's far more to this mind-melter of a spot than you imagined? I'm talking about the type of place that's so damn good that once you've "discovered" it, you're mad at yourself for missing it all this time. In a place like Virginia City, the main event is certainly centered around Historic C Street—the Lake Tahoe Loop goes right through it. And buddy, there's plenty that meets the eye in this place, and a whole heckuva lot more that doesn't, hidden in plain sight just a few blocks from Main. From historic mansions that have been here since the storied silver strikes that made this place, to some of the most immaculate historic churches you've ever laid eyes upon, to the last standing four-story schoolhouse of its kind, to a Millionaires Club-turned-most haunted-place-in-Nevada—it's safe to say just about everywhere in sight packs a punch sure to turn the biggest skeptics into a bonafide history hound.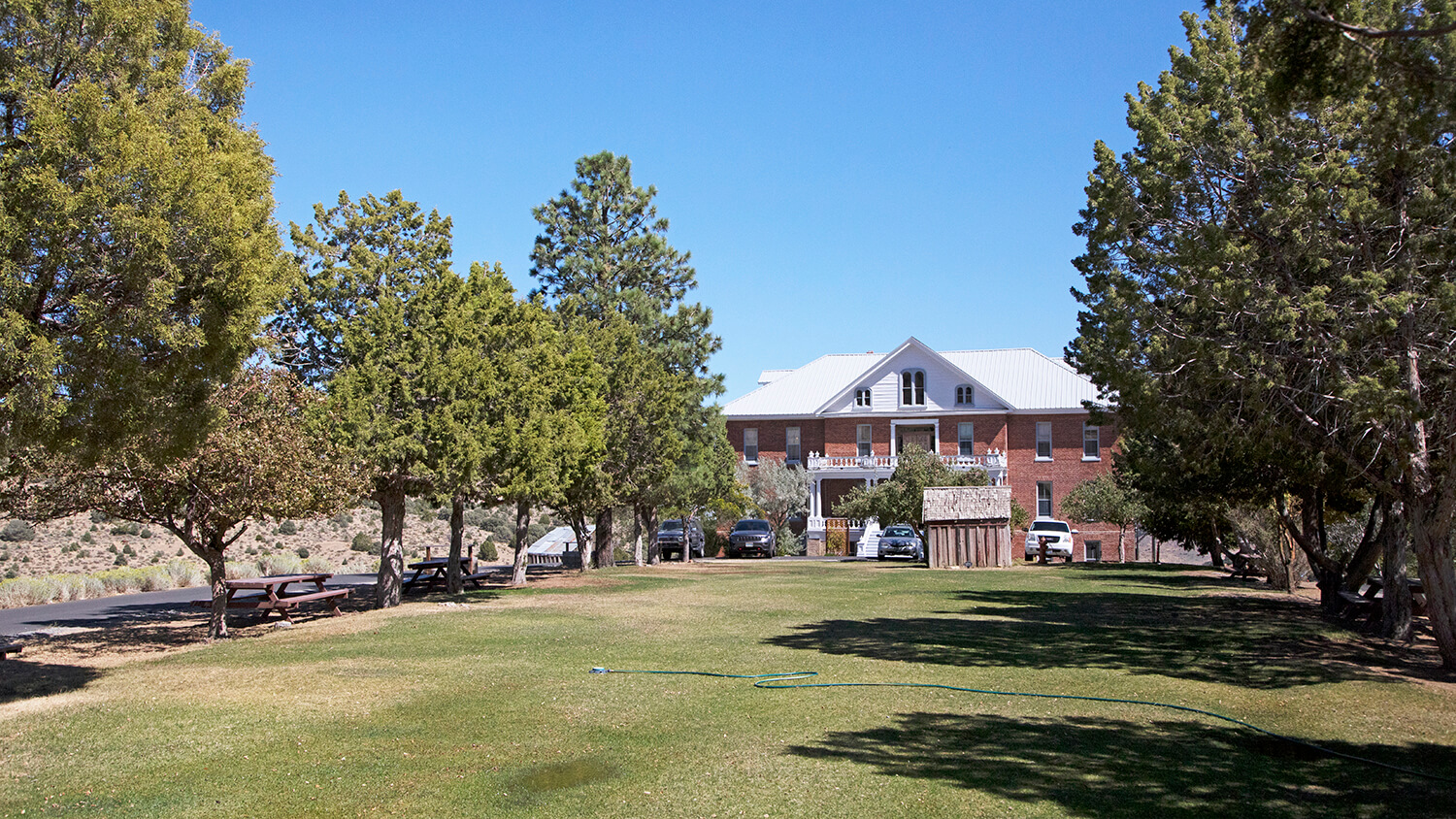 But back to the places barely off the beaten path—those that have stood quietly for more than 150 years, played a seriously major role in the largest silver strike in the world, and deliver a totally different visitor experience today? Meet the Saint Mary's Art Center, babes—Virginia City's first official hospital turned modern day immaculate gallery and artist retreat. The place once catered to locals and the wicked-dangerous lives of the blue collar crew that made the Comstock the Comstock, which in itself is enough to write home about, but has effortlessly created a space for working artists for the past several decades.
Between iconic, world-class recreation, to the history and heritage that made Nevada a state and propelled development of the western United States, it's the Lake Tahoe Loop, baby. Anything's possible. One thing is for damn certain: the Saint Mary's Art Center is sure to put a pep in yo' step any dang day of the week… here are 27 reasons that prove it. #NVRoadTrip
The Masses flocked to Virginia City in the 1870s, when the Comstock Lode became the largest, and most famous silver strike in the world.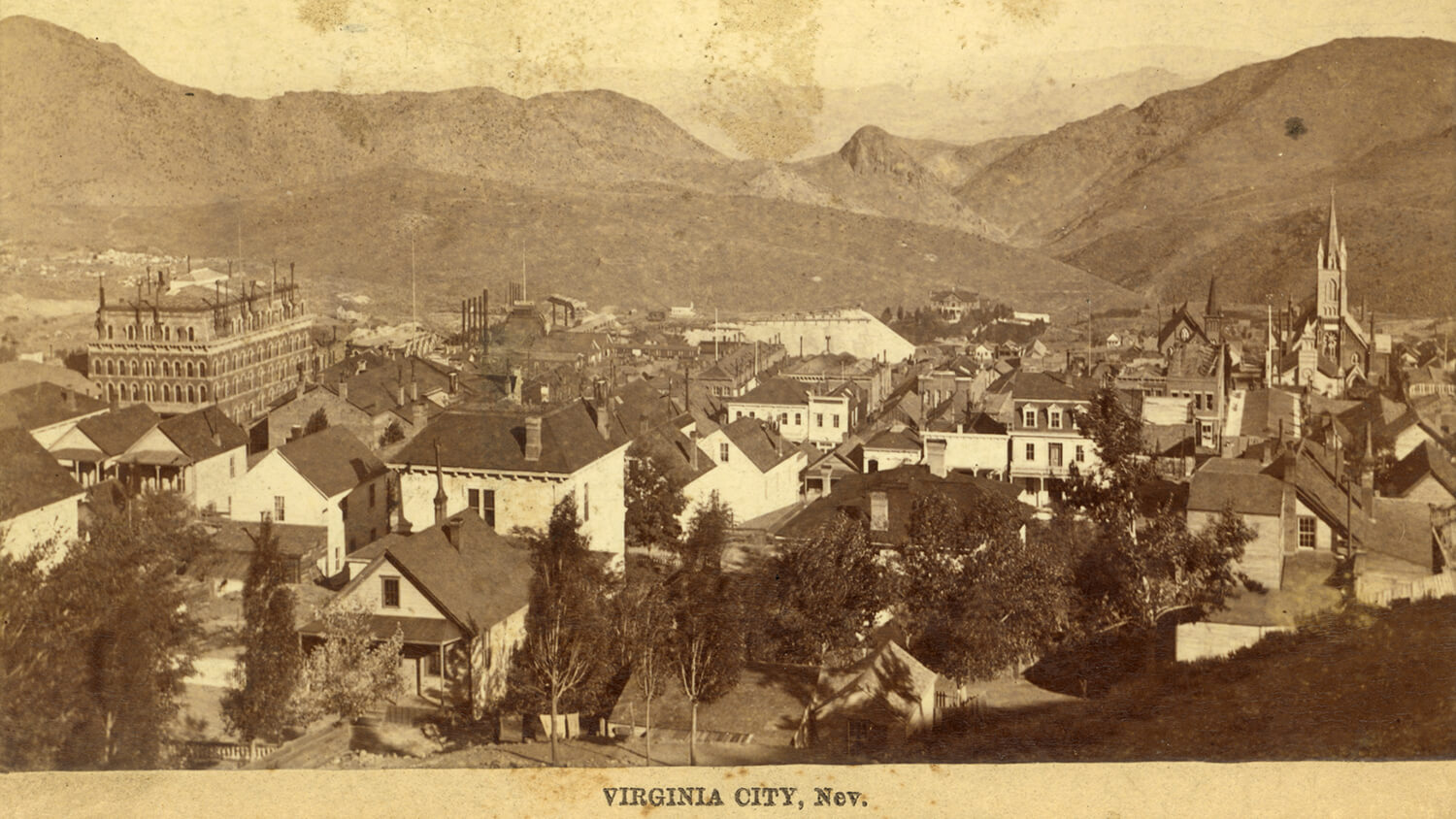 OSHA in the 1880s? No such luck. Life for the blue collar crew that worked Virginia City's silver mines was dannnnngerous.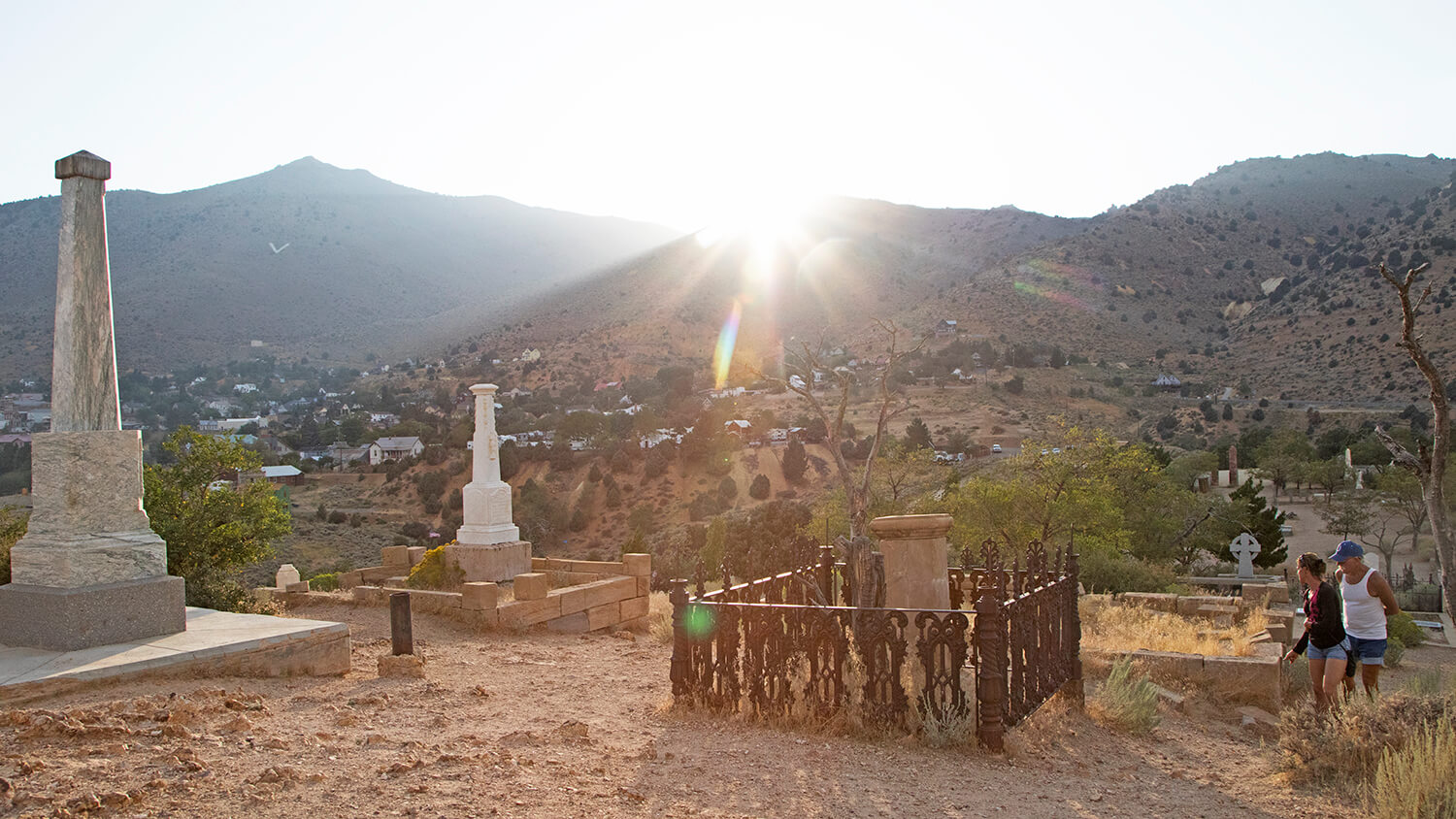 That, and the Great Fire of 1875—a fire so calamitous it destroyed most of Virginia City—surely put a hitch in every VC resident's giddyup…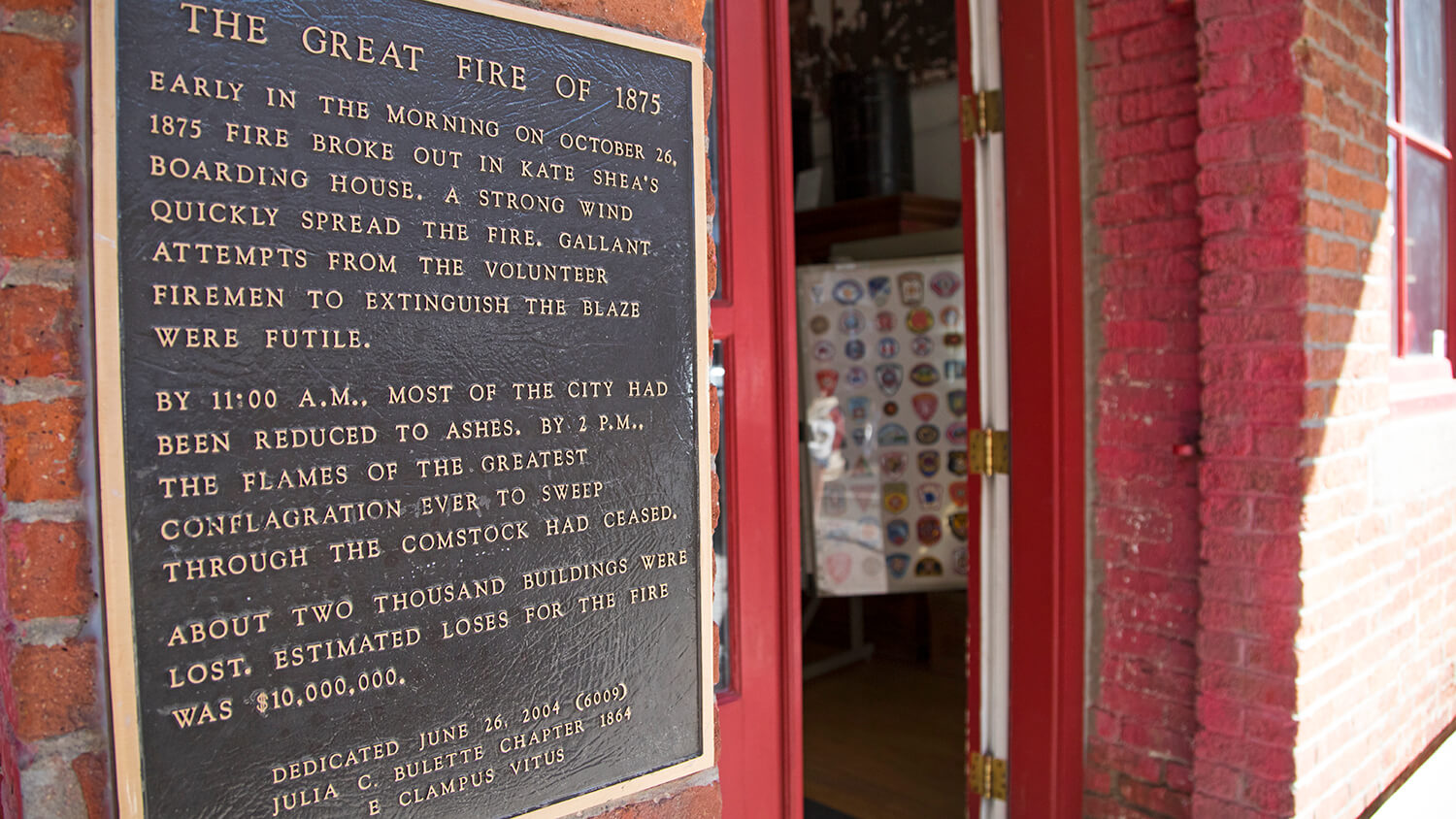 But then! John Mackay—Bonanza King behind the Comstock Silver boom, and Father Patrick Manogue, the priest who oversaw Nevada's first Catholic Church—joined forces to support the people after this devastating tragedy. Some of the first things on the list? Hospital.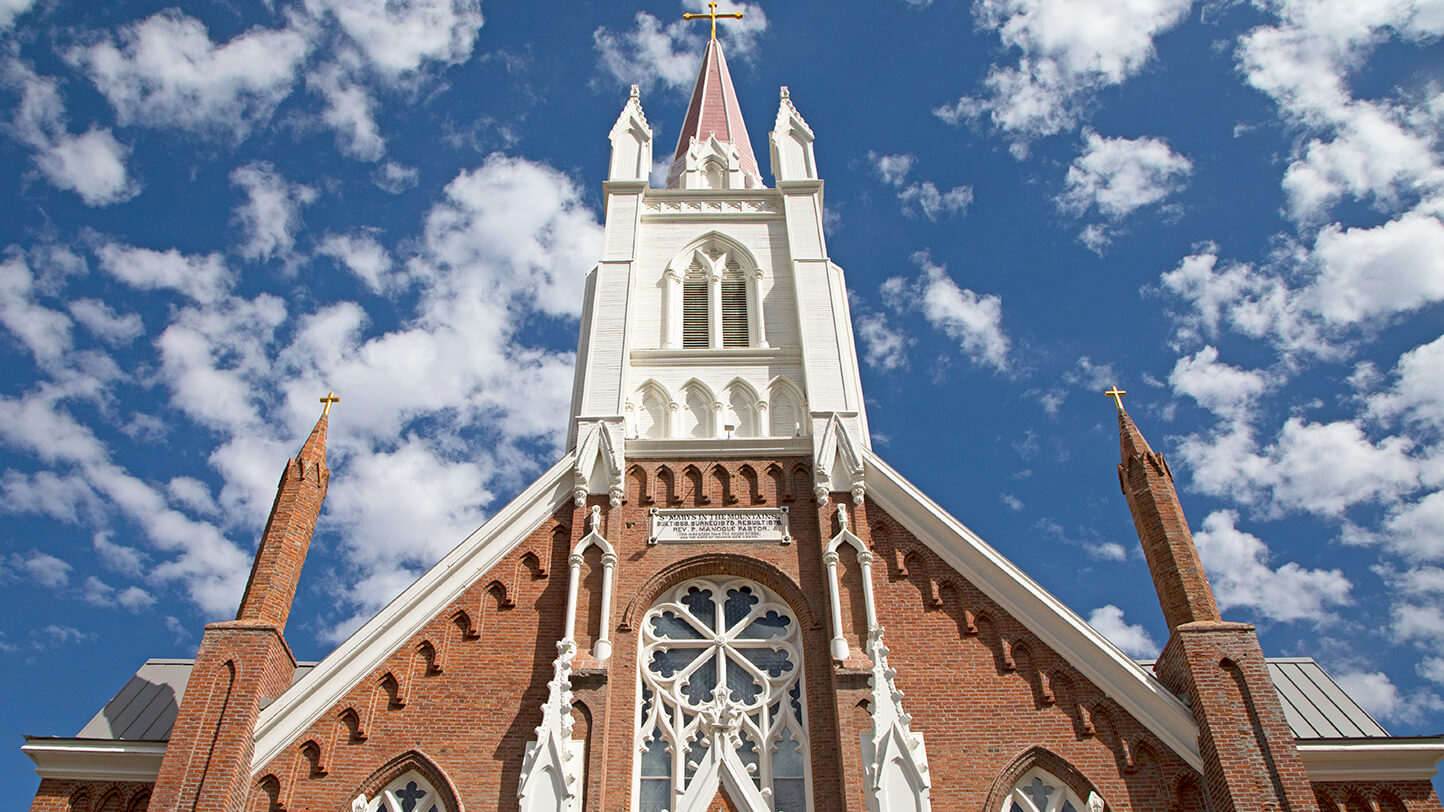 Mining magnate John Mackay's wife, Marie Louise, donated a chunk of land for a hospital to be built on… along with 40k.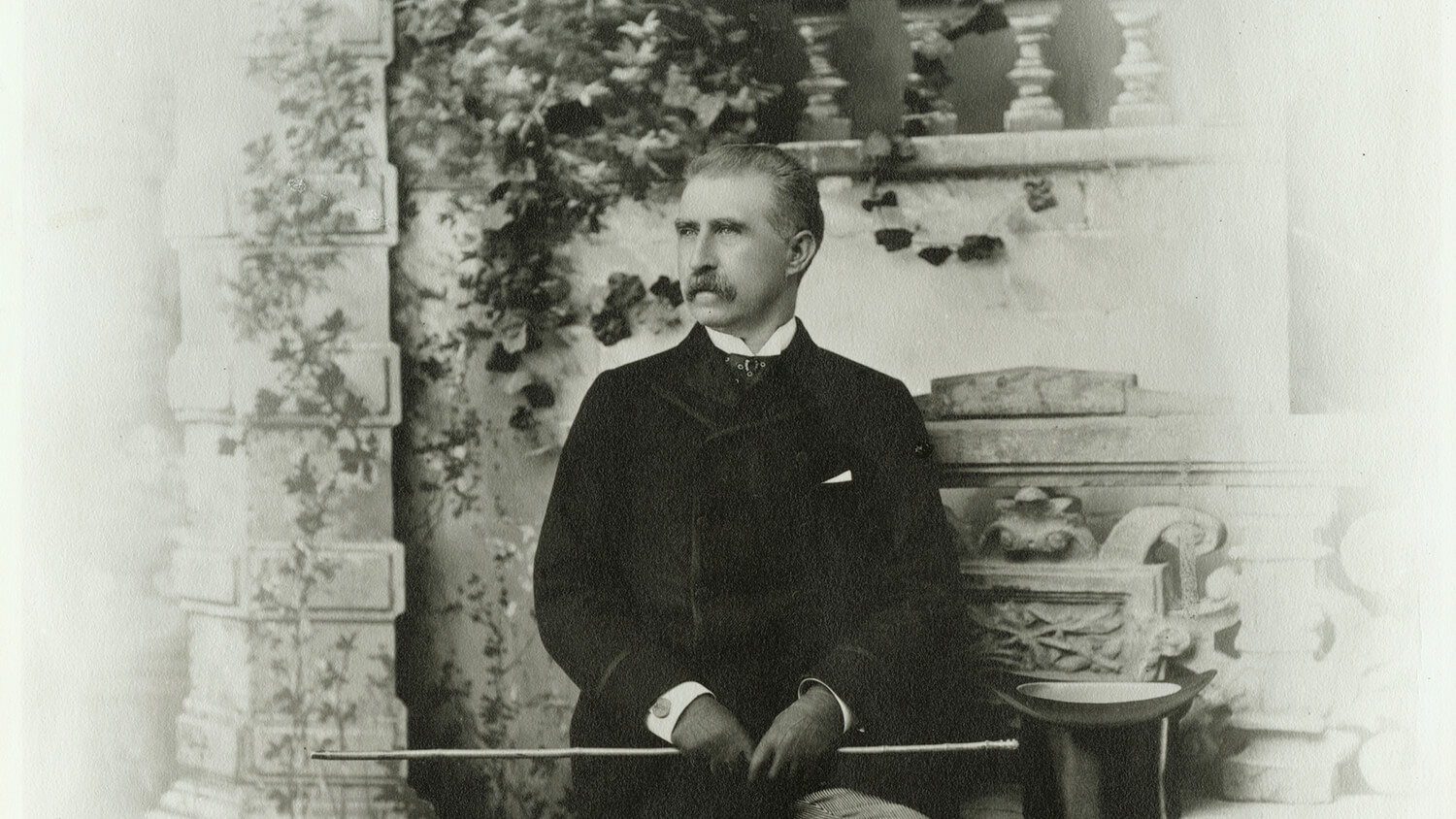 And Virginia City's most opulent hospital—the St. Mary Louise Hospital—was opened in 1876.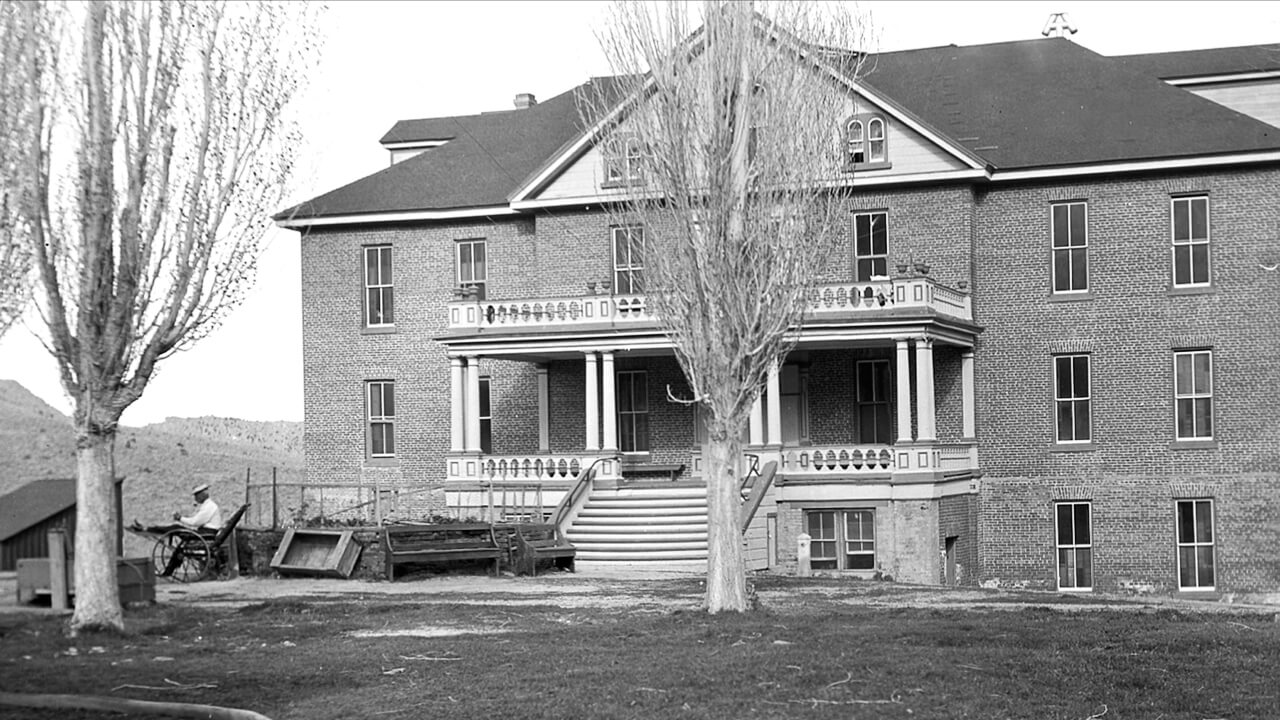 The hospital was (and still is) quite luxurious, along with the rest of Virginia City's magnificent infrastructure…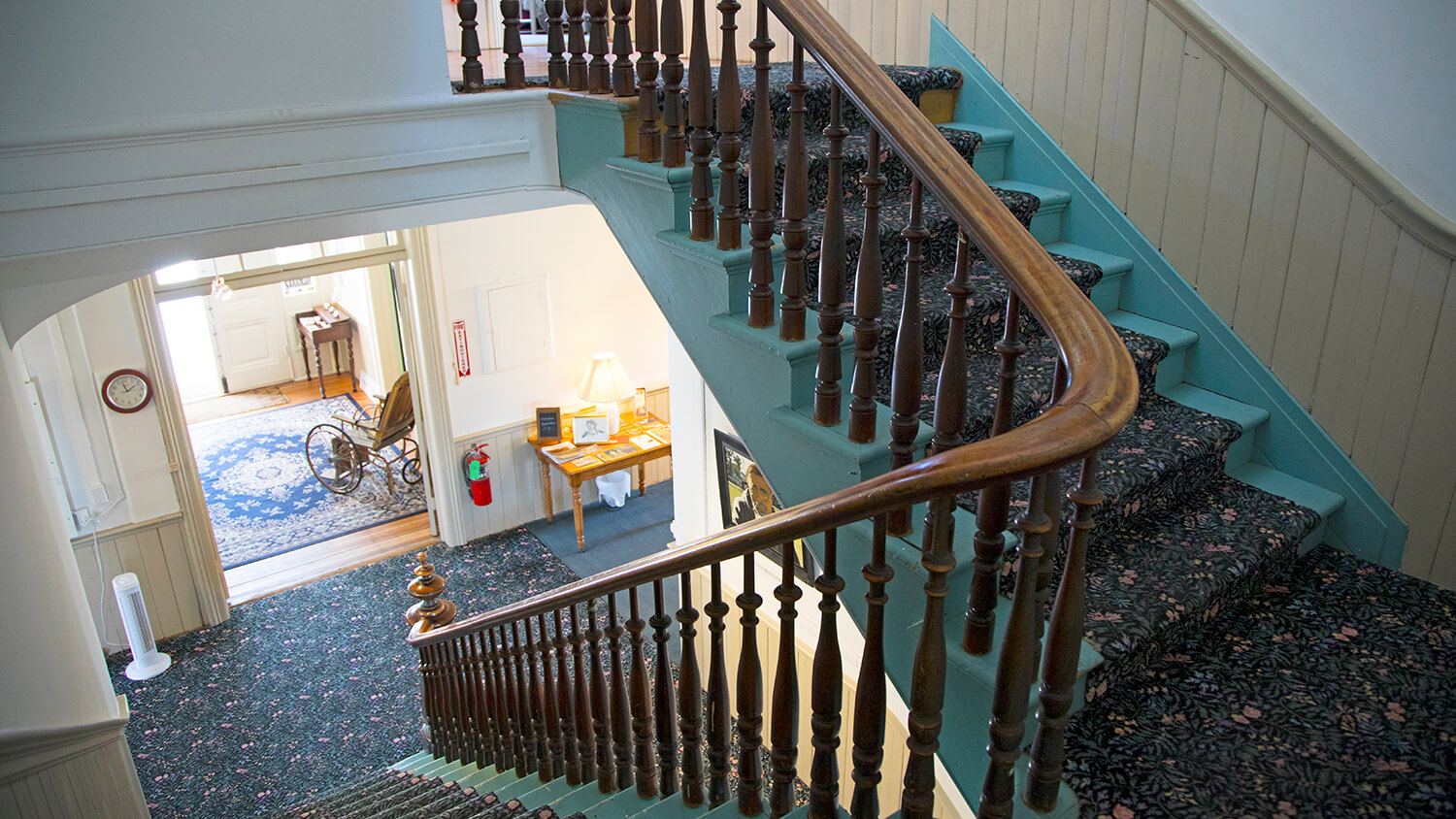 Featuring 36 rooms—enough to accommodate 70 patients.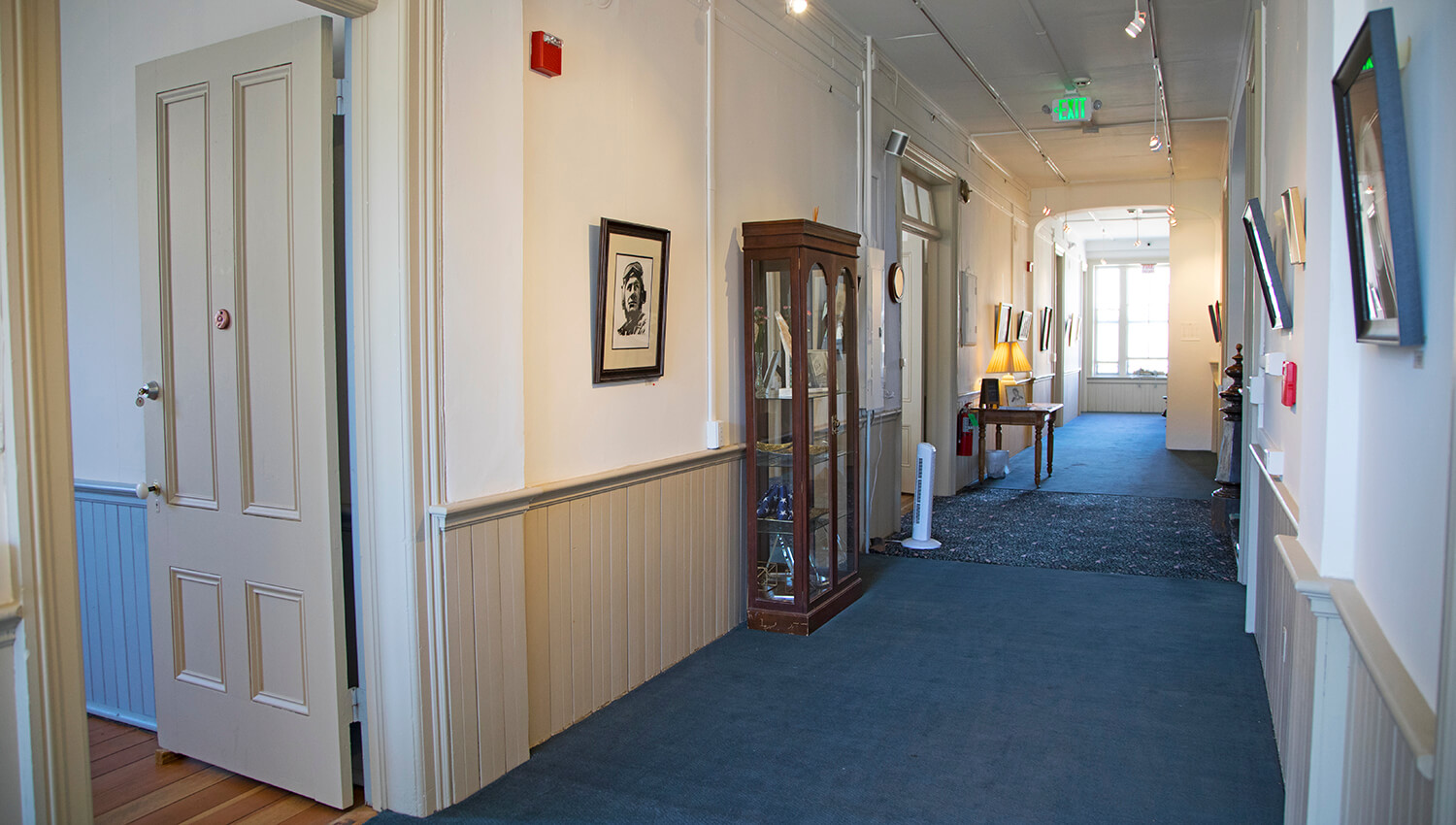 The hospital embodied stately design, right down to hand painted cork flooring…
A small chapel, with adjoining public ward…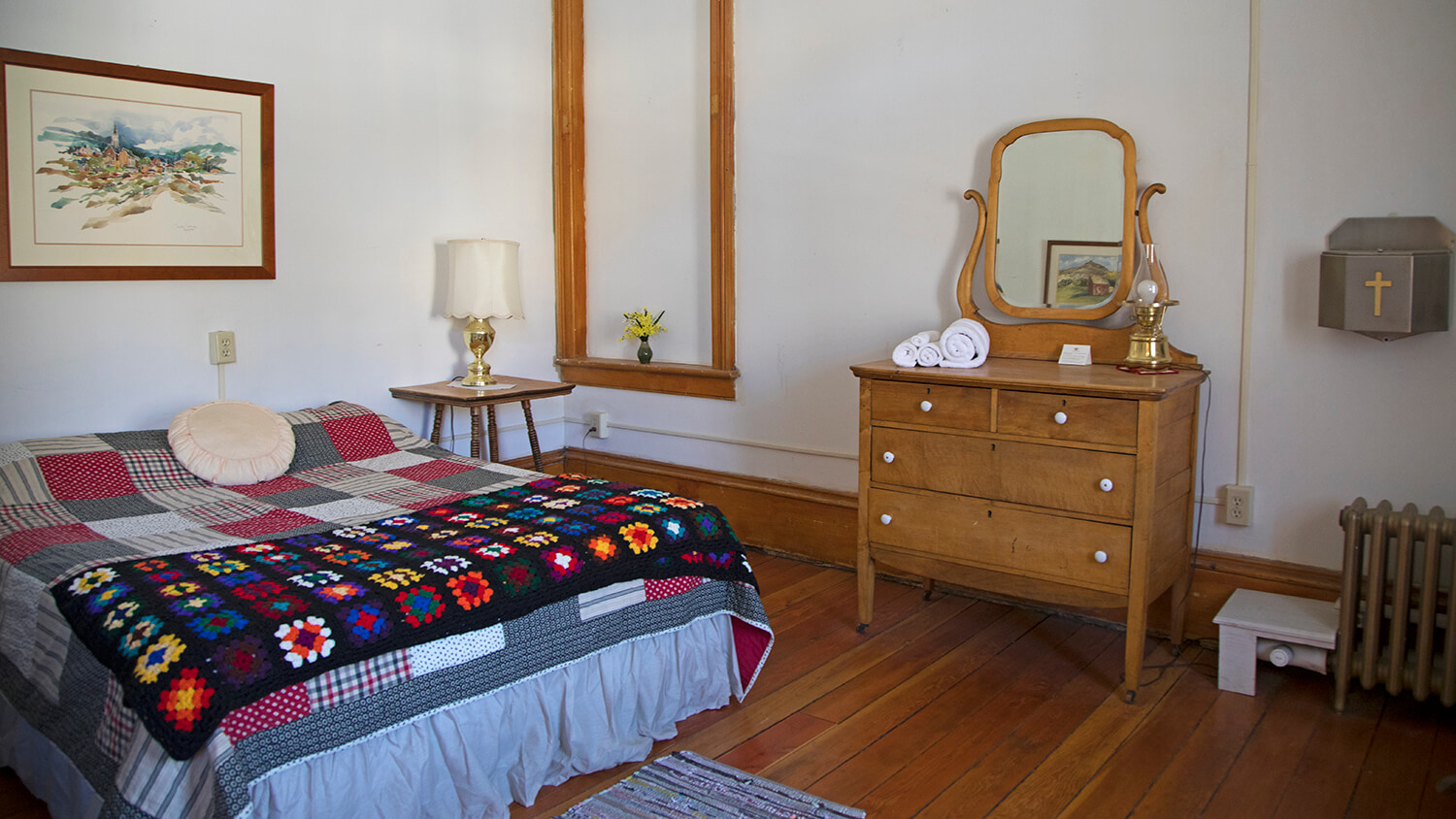 An enclosed staircase only staff used…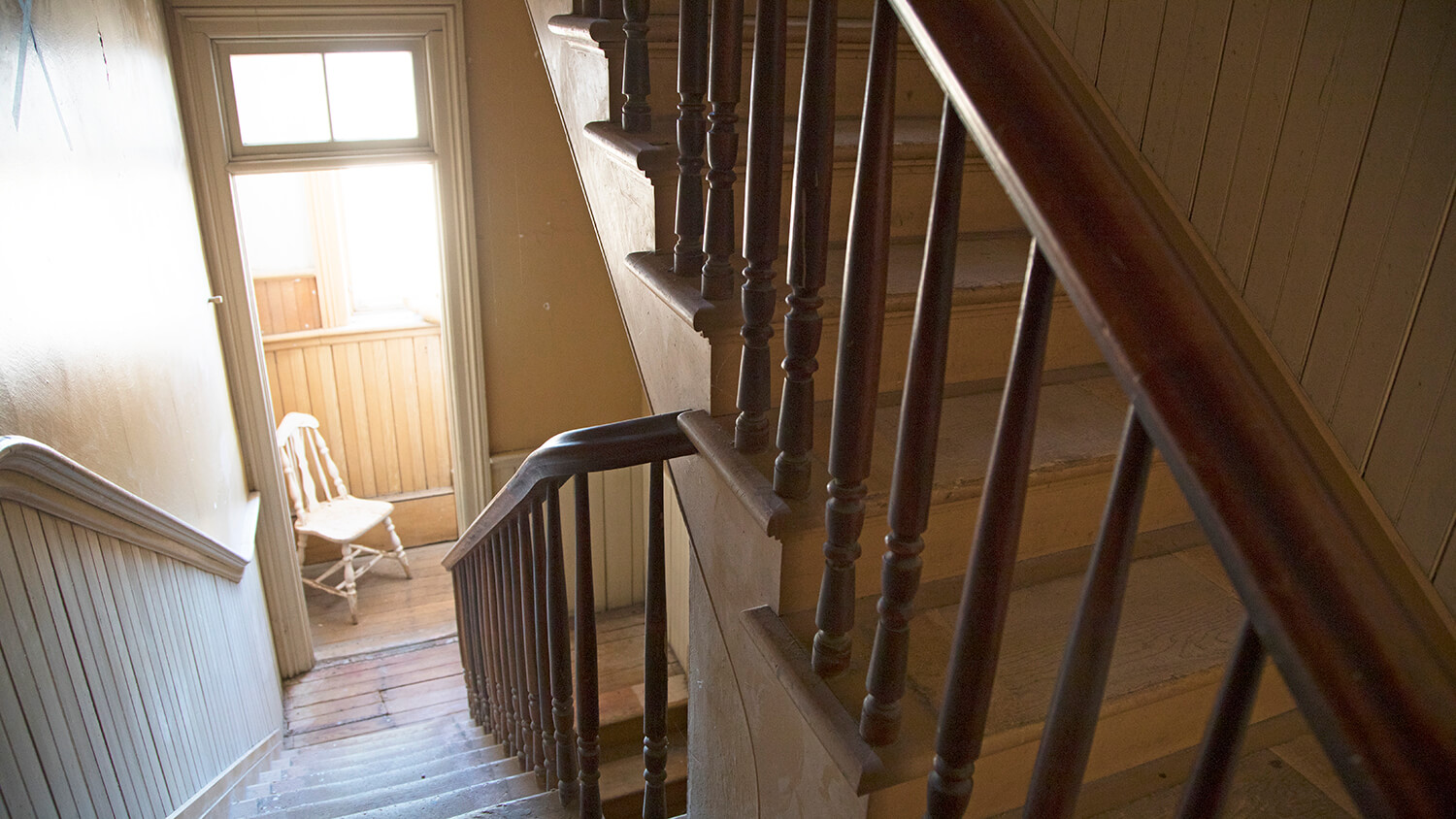 And the philosophy that fresh air and natural light was crucial for the recovery process. Say it with us: DREAM PORCH.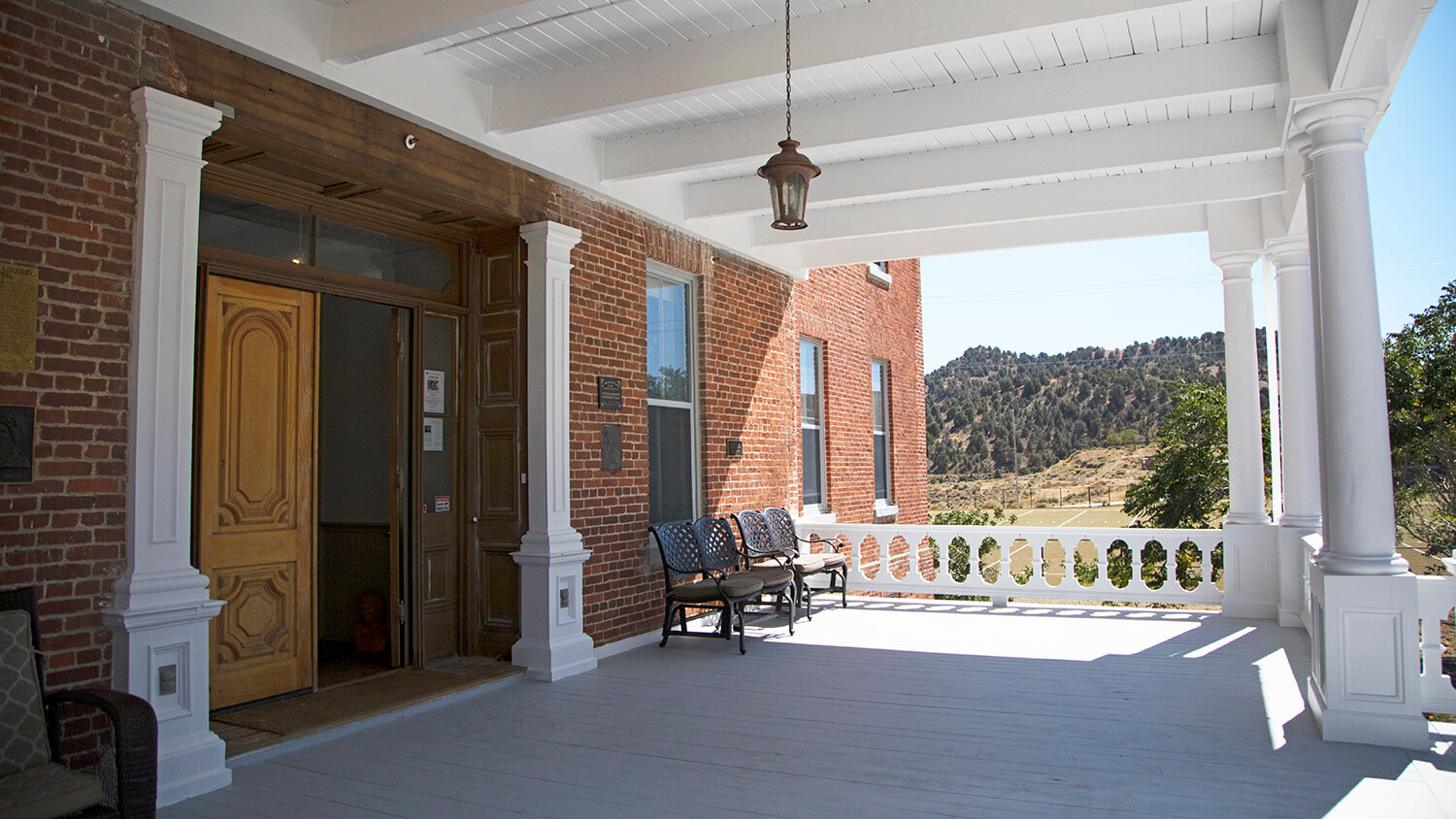 Aside from massive support from Mackay and Manogue, men in the milling and mining industries contributed $1 per month to help keep this thing open.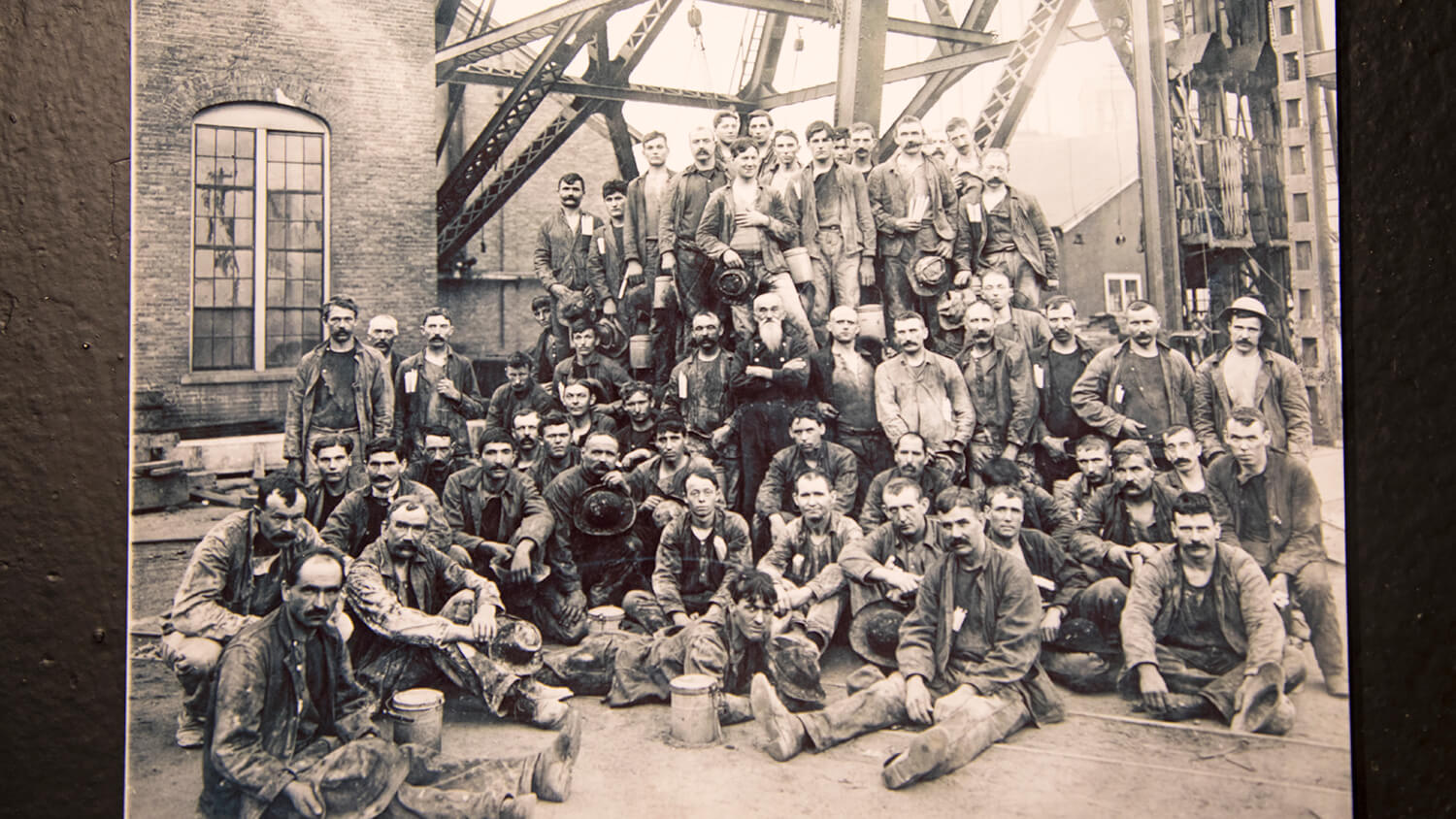 The daughters of charity manned, and lived in the third-story attic of the Saint Mary Louise Hospital, all the way up until 1897 when the mining boom went bust and most of Virginia City's population moved on.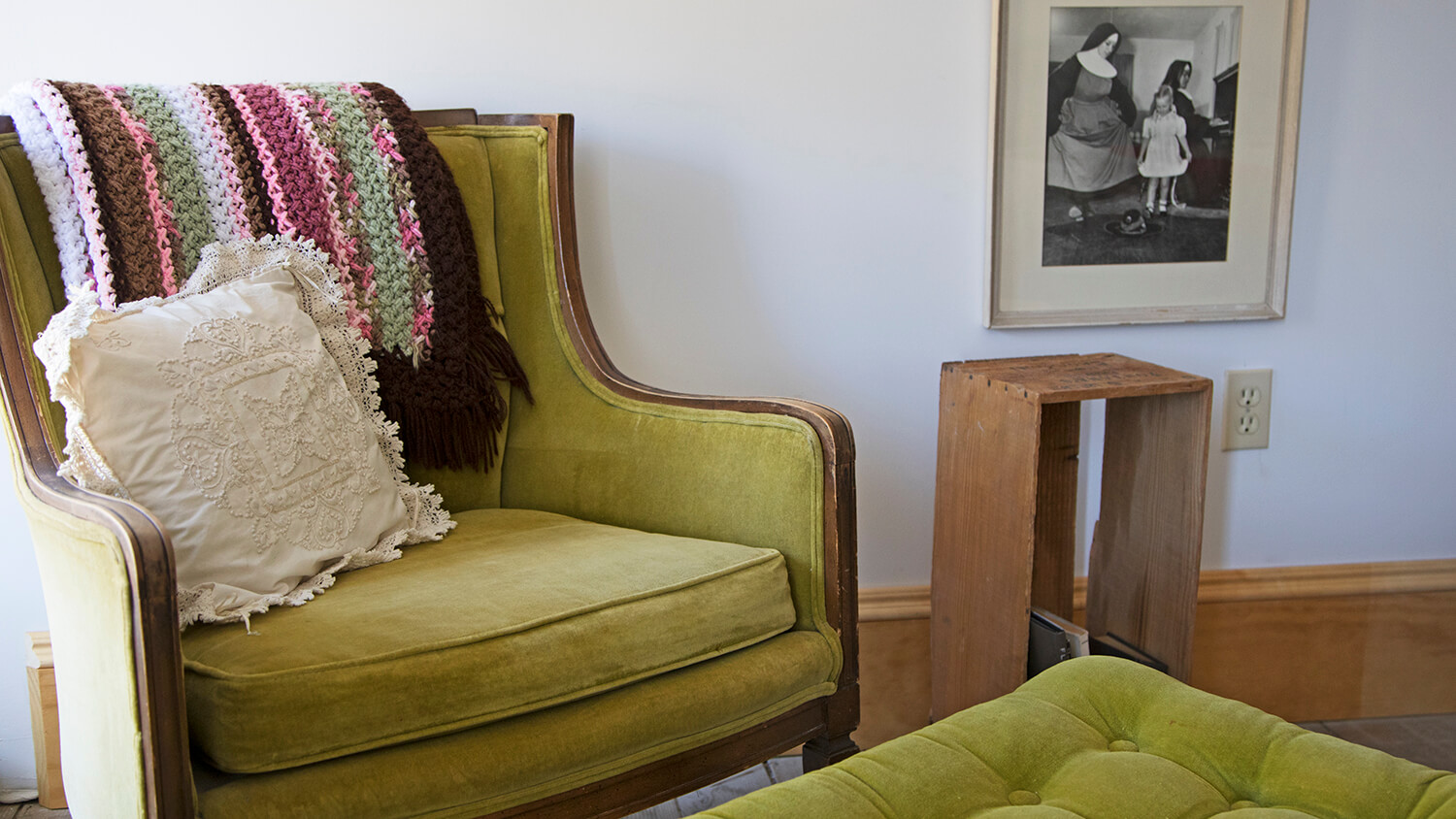 The Hospital was later abandoned until the 1960s, when another Catholic Priest—Father Meinecke, and local artist Louise Curran—had the perception to save this place from demolition. Together, they turned it into a full-blown arts center.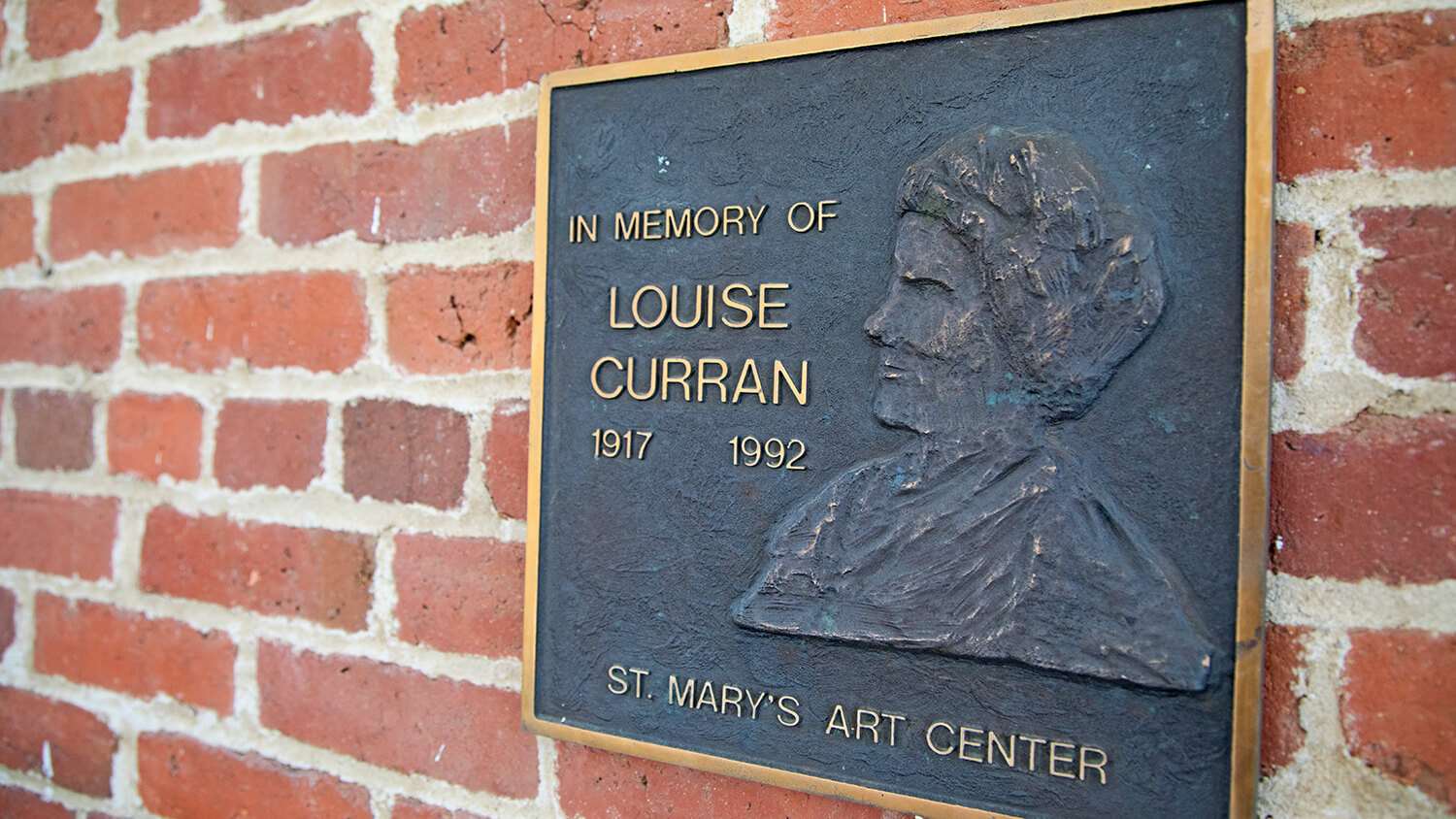 It became the Saint Mary's Art Center in 1964, serving Virginia City as a pretty incredible artist's space since.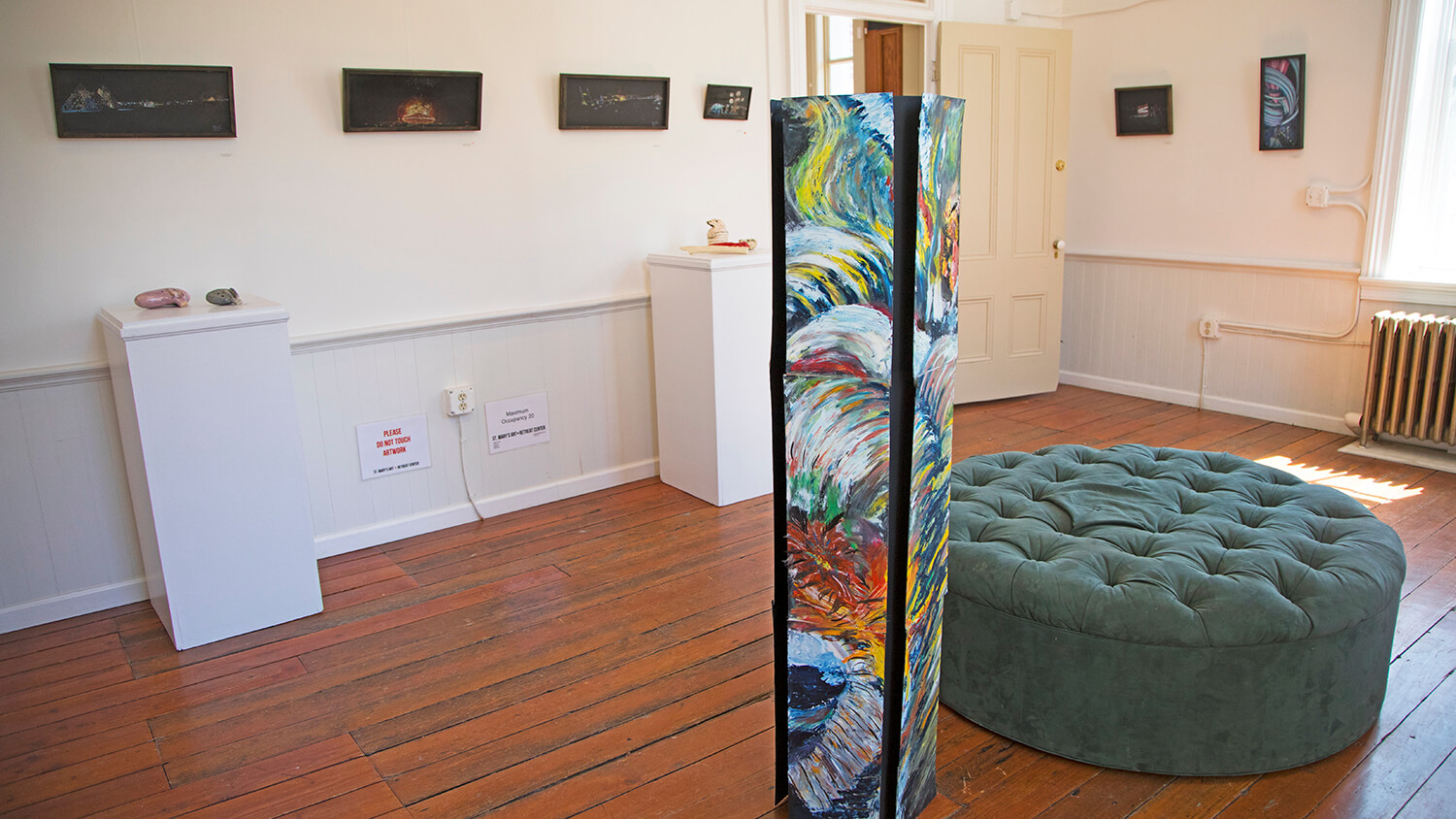 Today, you can totally rent the entire place out for special events, or even just an overnighter with 32 of your closest buds. Big groups only, baby—because why would you want to keep this all to yourself, anyway?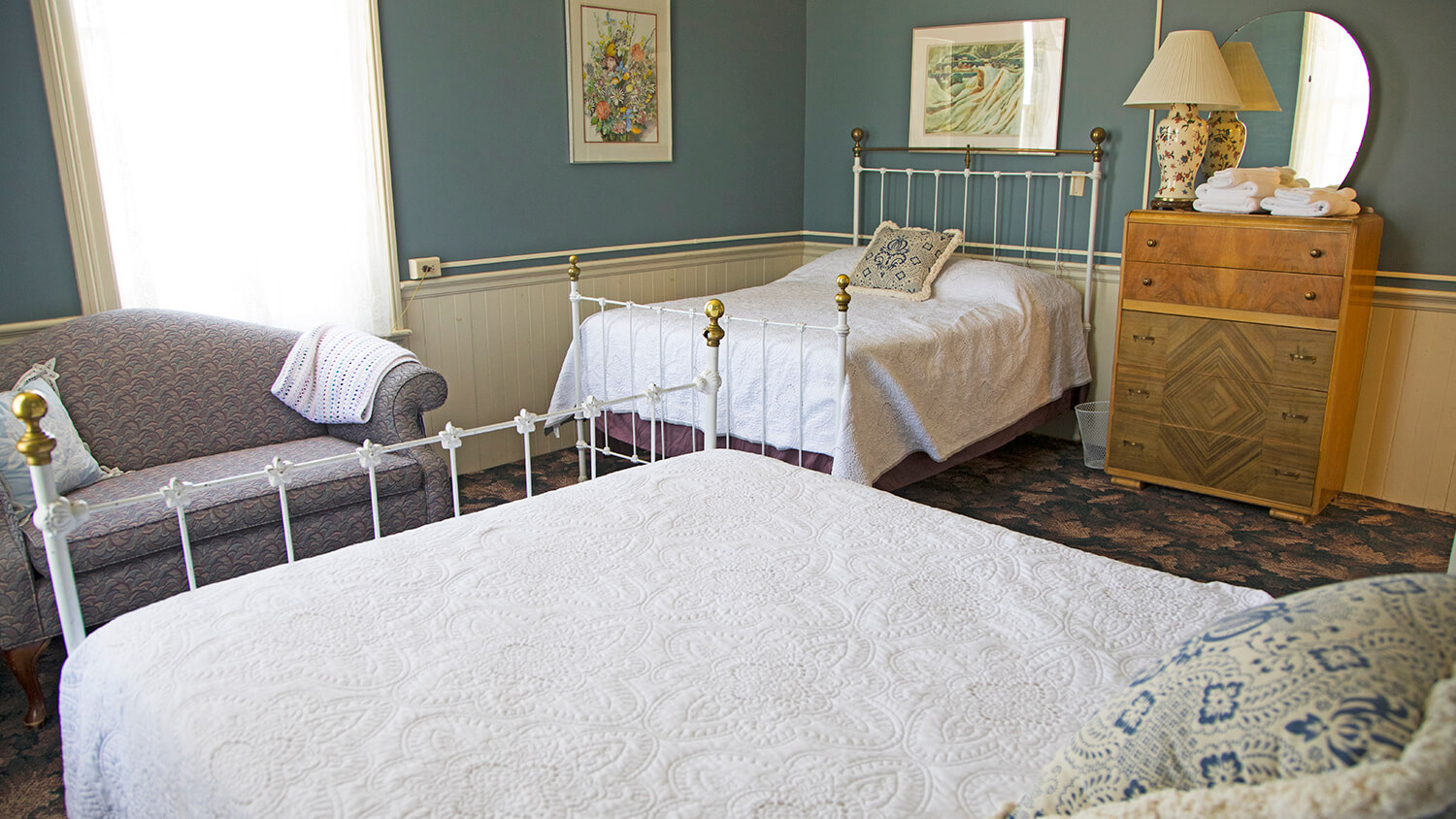 Choose from one of the 16 guest rooms, showcasing their private collection…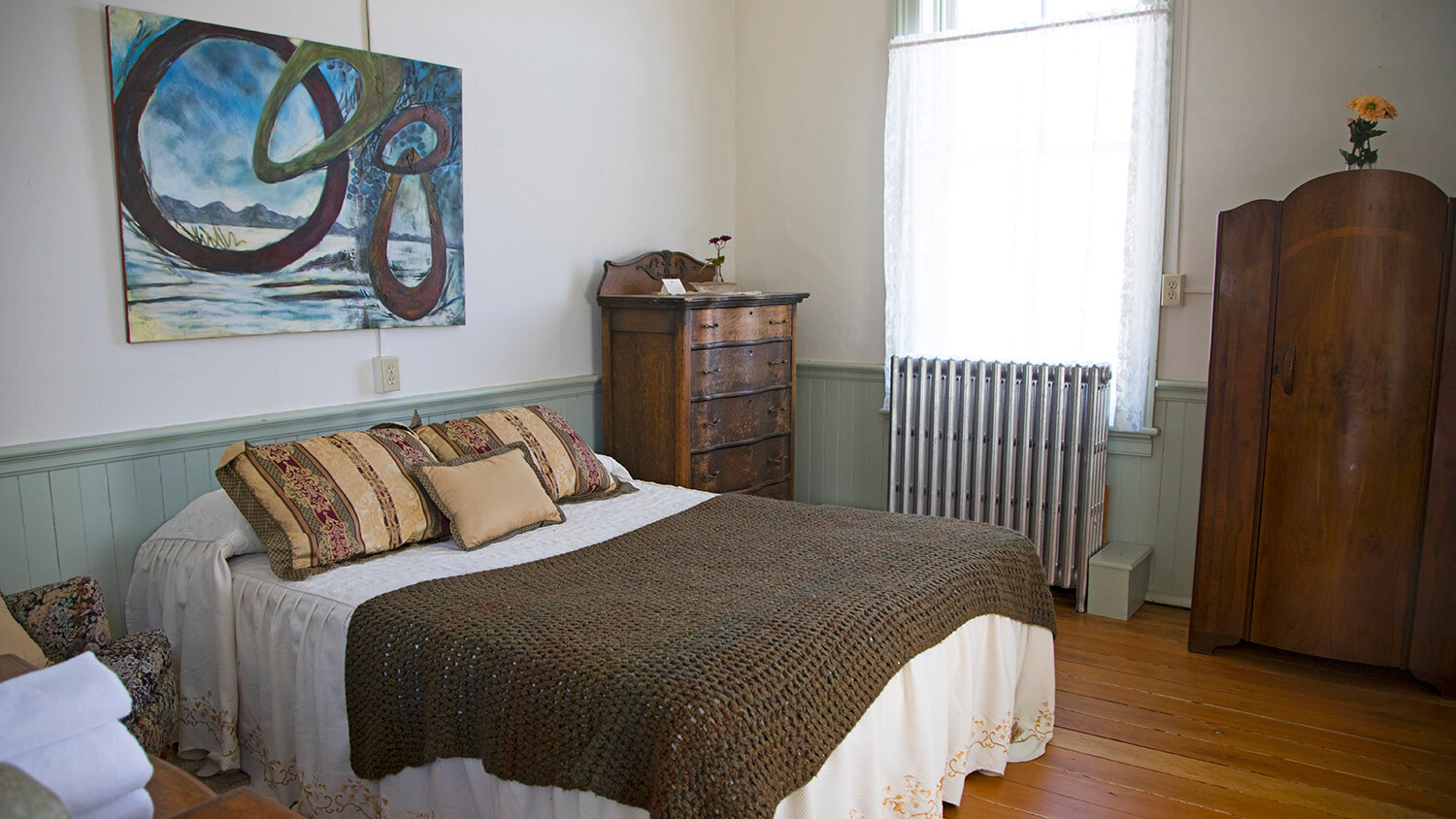 Catch a flick in the reading room-turned screening room…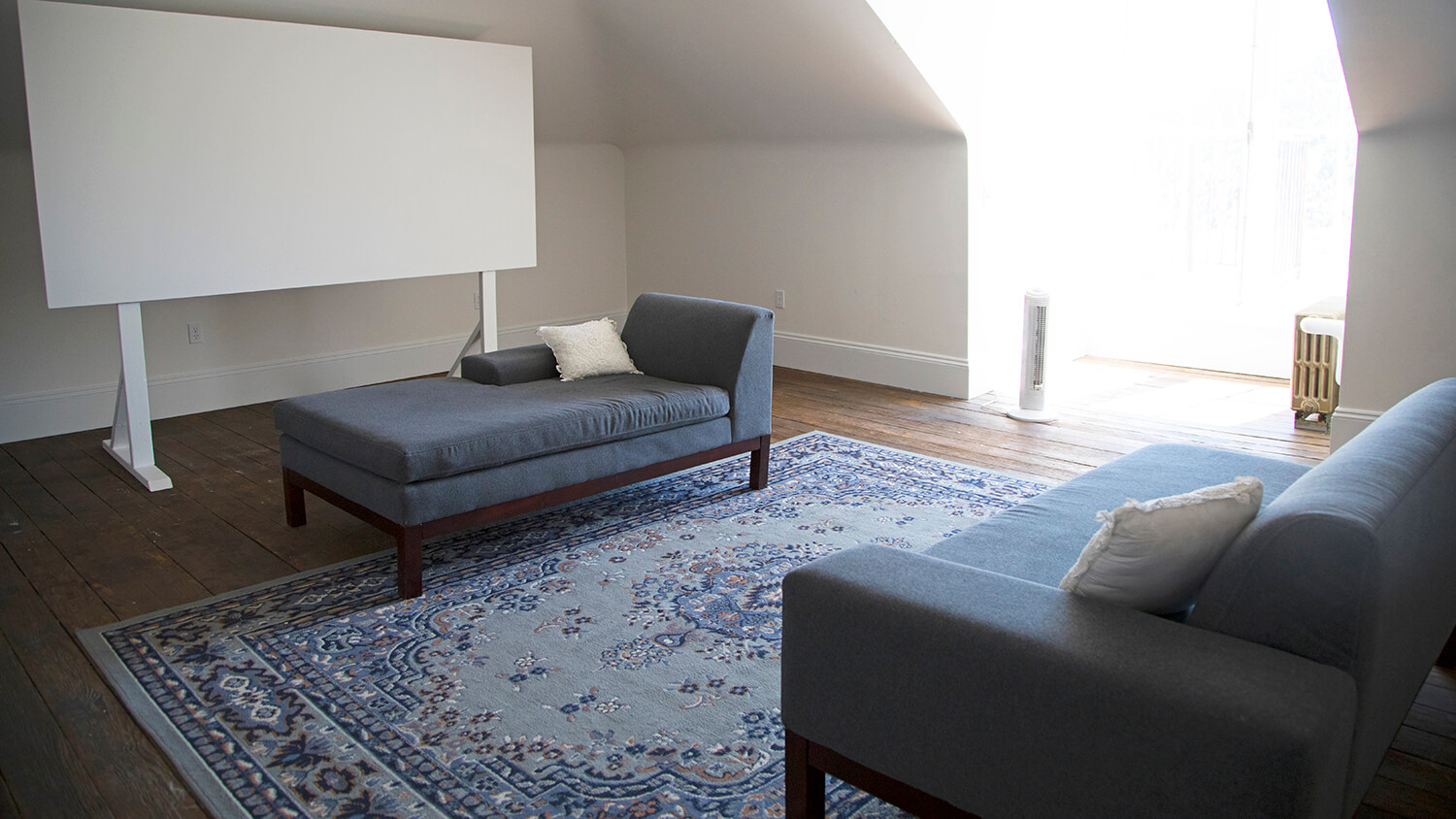 Triage room-turned printmaking room…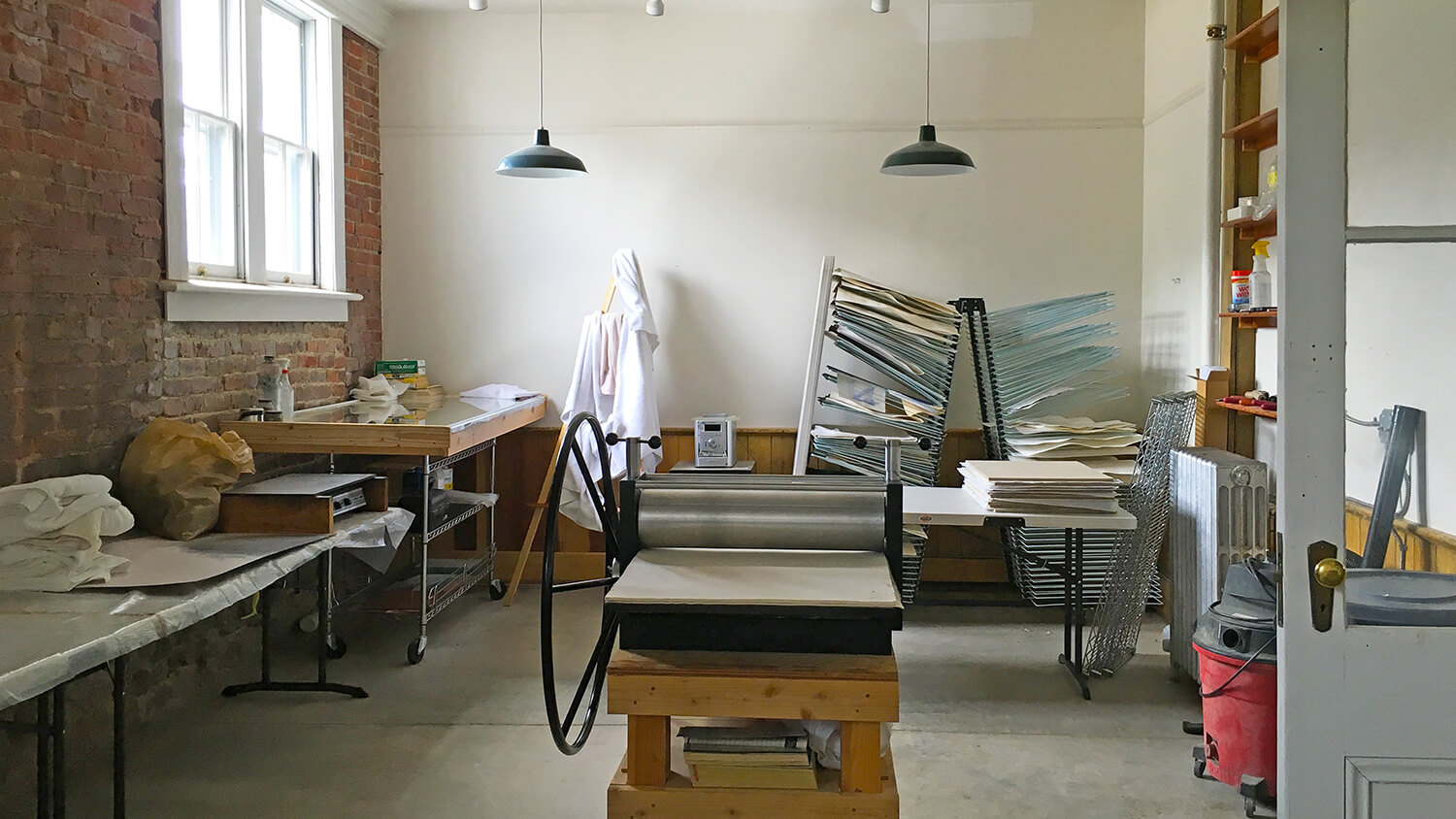 Operating room-turned dining room…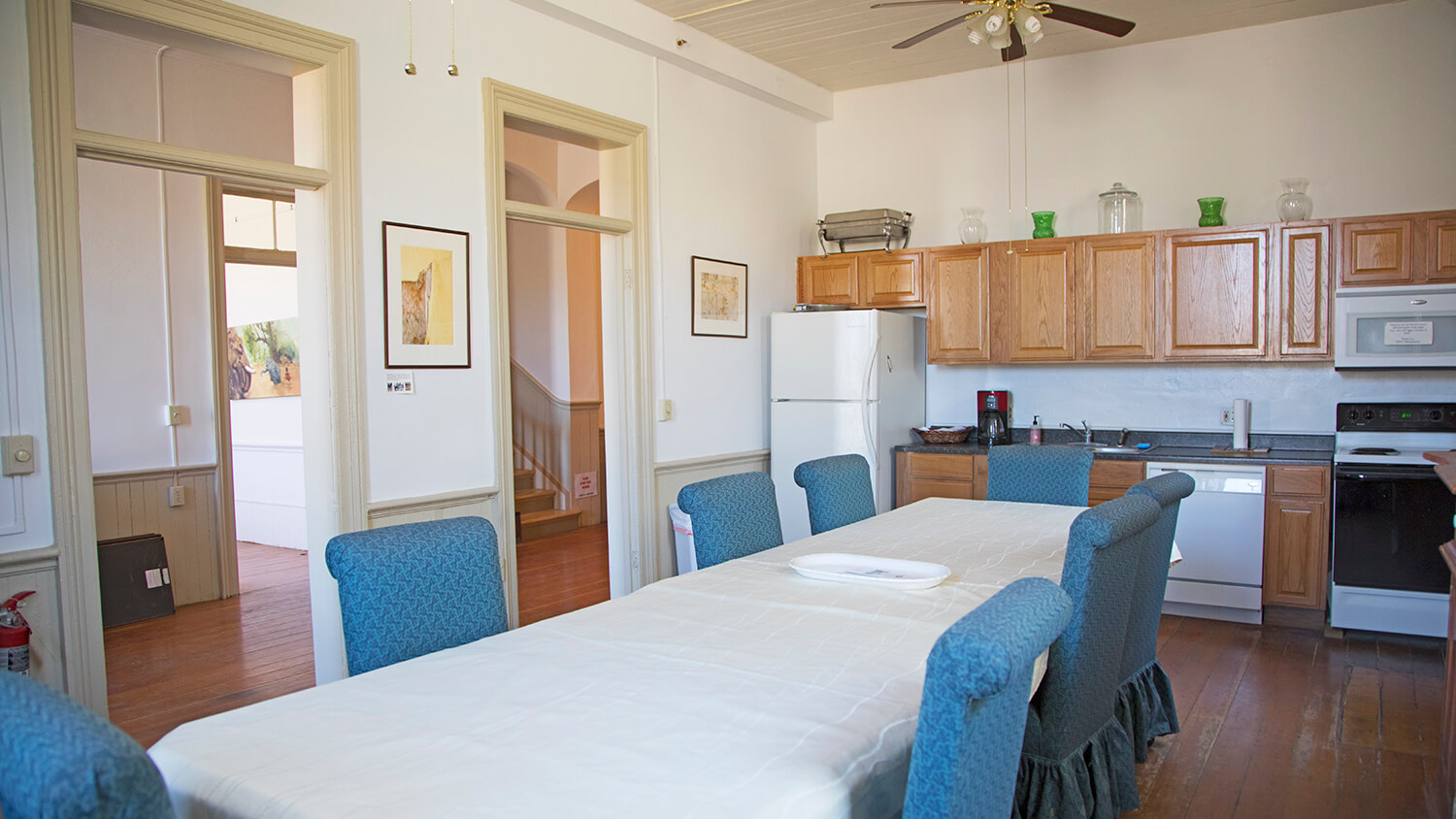 Or peruse one of the six elegantly curated galleries throughout this four-story artist's space.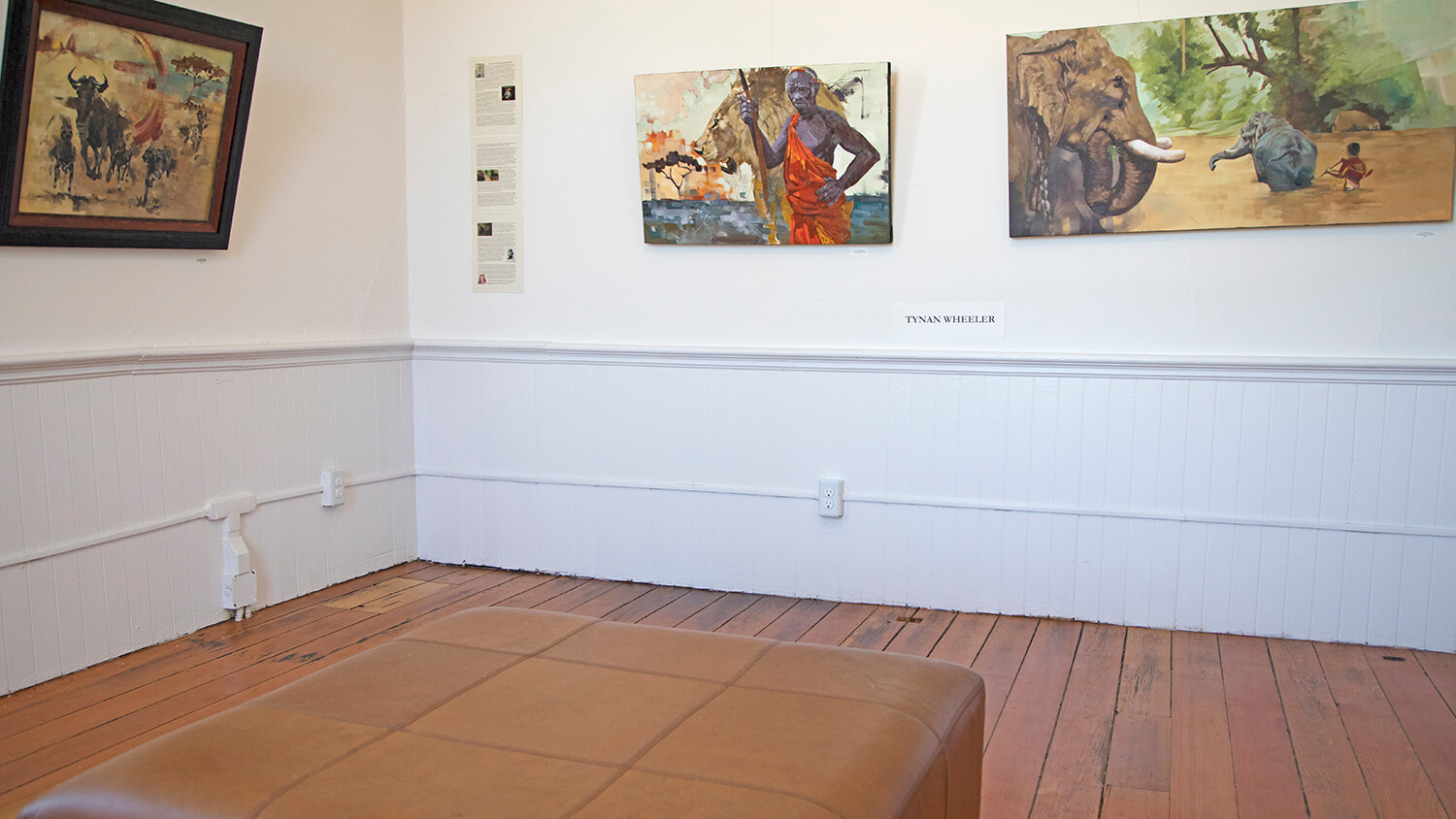 Enroll in a 27 years-and-running watercolor workshop, writing retreats, or paranormal painting PJ party…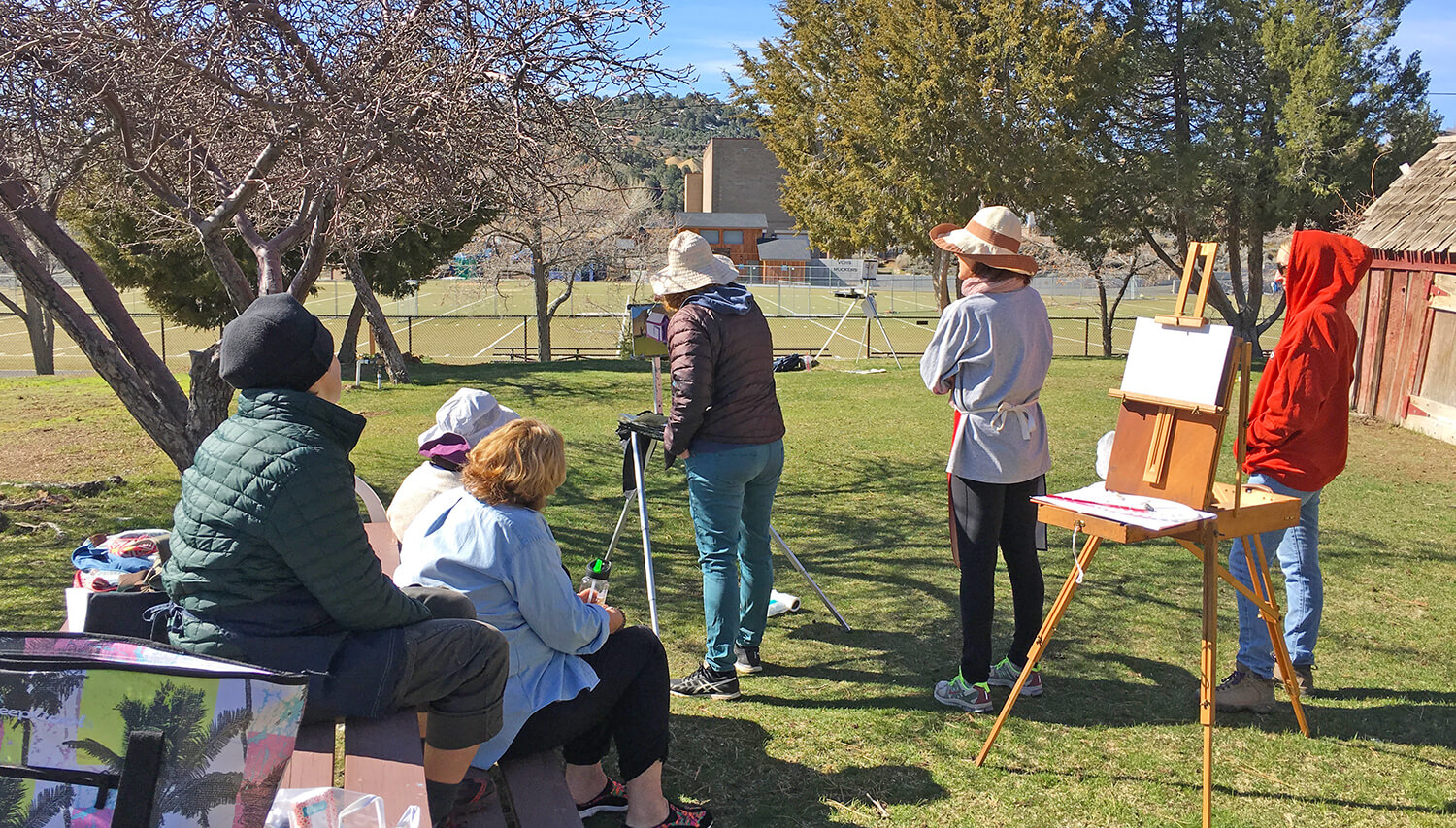 And score some amazing handmade pieces—ranging from soft goods, to jewelry and beyond—in the on-site artisan gallery.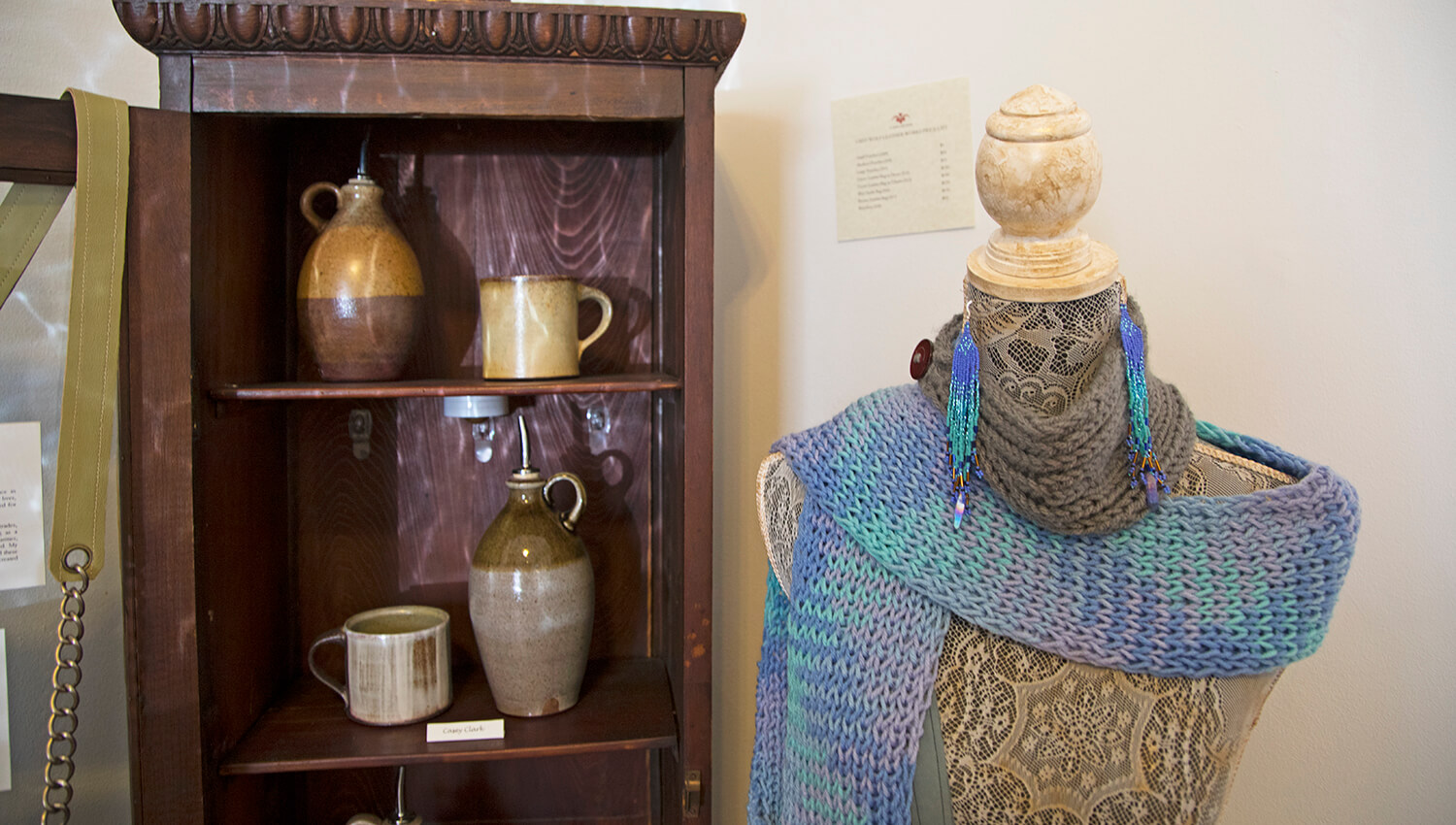 Before you jump back on the Lake Tahoe Loop, check out the "Way it Was" room—the only unrestored room in the building. It commemorates, well, the way it was, and will have you feeling happy to be alive in the present instead of the past…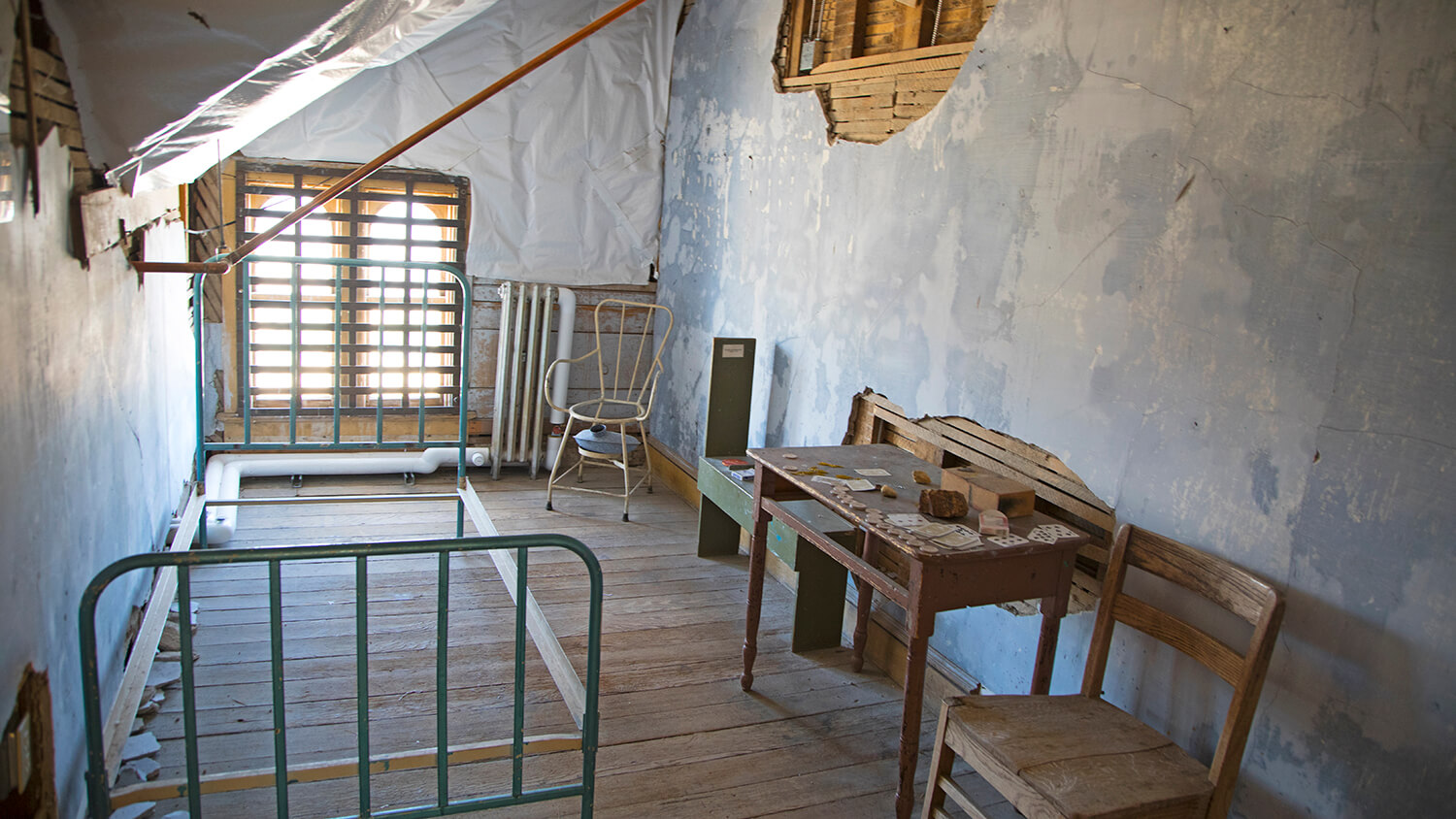 … And tip your cap to a historic building that's still available for you to check out today.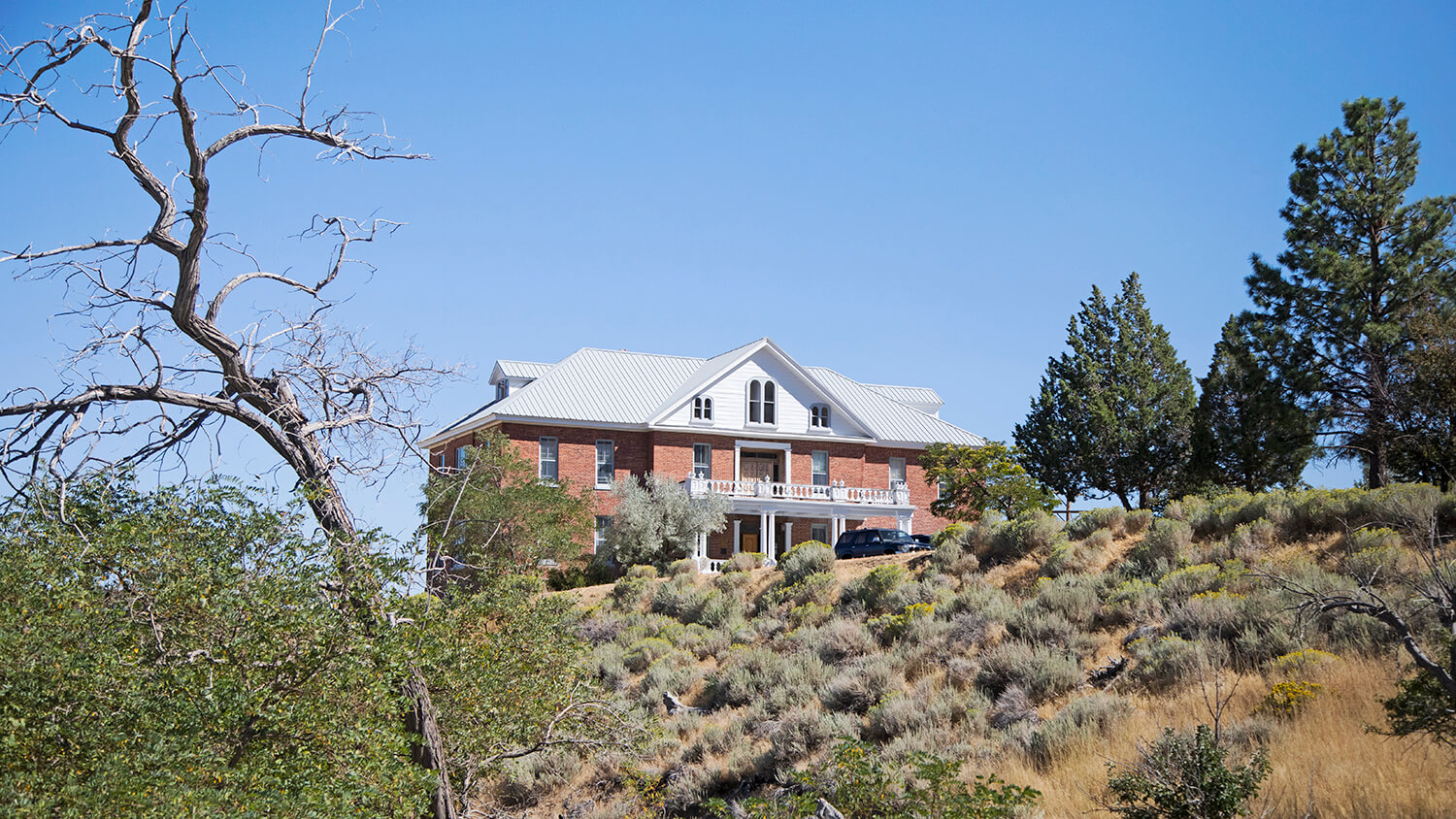 EDITOR'S NOTE: The artwork featured in the photos of this story are done by Edward Durand, Tynan Wheeler, Casey Clark, Joanne Pinnock and Patty Lassaline. For more information on their work, please contact the Saint Mary's Art Center at (775) 847-7774.
Get Inspired
Related Stories