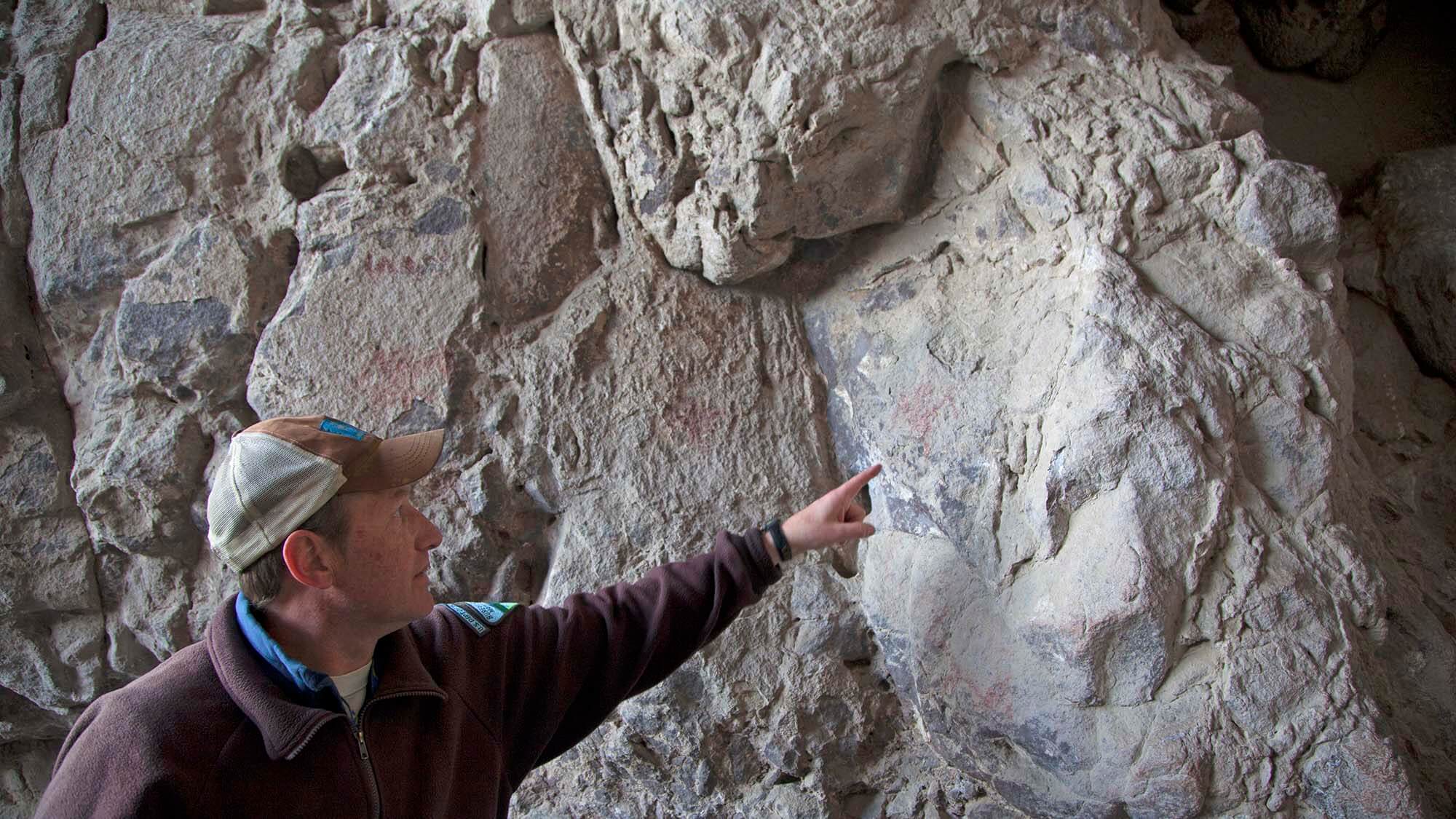 Explore Nevada's Prehistory Through its Ancient Rock Art
"No one is certain what the rock art means or how old they are," said Susan McCabe, an archaeologist with the Bureau of Land Management. Petroglyphs (drawings pecked into rock) and pictographs (painted drawings, usually done in ocher, an iron ore) appear throughout the Great Basin in a variety of designs including diamond patterns, anthropomorphic shapes, pit-and-groove forms and curvilinear designs, as well as representations of people and animals such as bighorn sheep. The meaning behind this ancient rock art remains a mystery, but theories abound:  they may commemorate successful hunts, directions to water sources or ceremonial activities.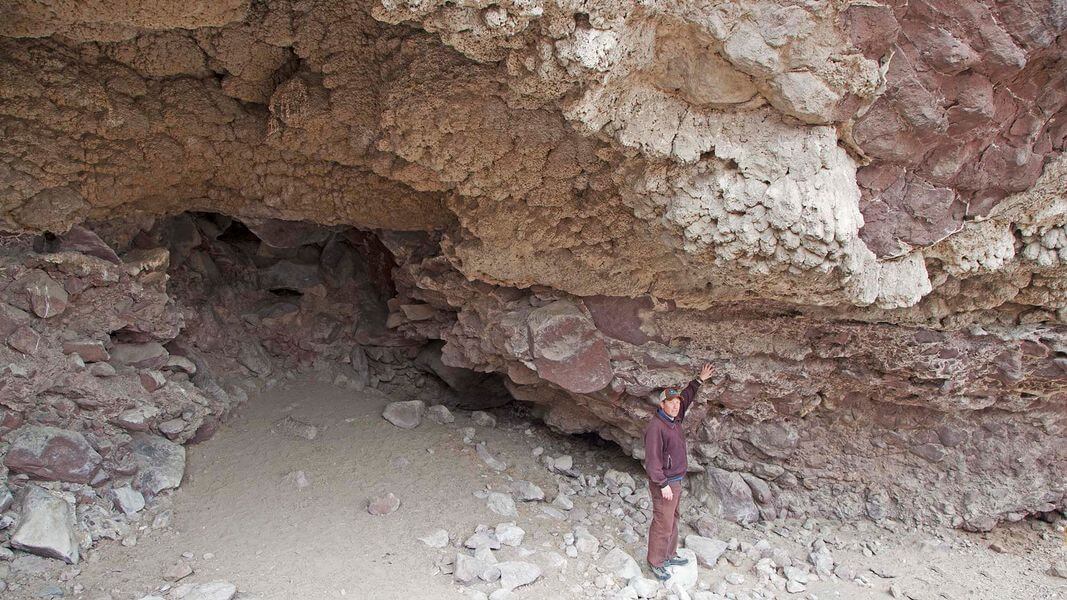 Ben Aleck, a member of the Pyramid Lake Paiute Tribe, explains it this way in a video made by the Nevada Rock Art Foundation, a nonprofit group that protects and raises awareness of rock art: "Rock art, to the Great Basin tribes, are the stories of our old people…They're talking about significant events that happened during the history of our people." At Grimes Point, visitors can walk a short interpretive trail to view petroglyphs on basalt rocks. "On any given day, and depending on the light, petroglyphs may be more or less visible," McCabe said. A brochure explaining the rock art at Grimes Point is available at the BLM office in Carson City and at the Churchill County Museum in Fallon and there are signs along the interpretive trail. Picnic tables and a restroom are available.
DELVE A LITTLE DEEPER 
Plan your trip to include a free, guided tour of Hidden Cave to learn more about the petroglyphs and the people who created them.  Hidden Cave is about 1.5 miles north of Grimes Point. Caves and rock shelters were formed when the area was submerged by Lake Lahontan more than 21,000 years ago. Over the past 12,000 years, Lake Lahontan's water levels fluctuated, leaving Pyramid Lake and Walker Lake as remnants of the original Lake Lahontan. Today, visitors can see evidence of Lake Lahontan's ebb and flow in the area's strand lines — lines along the hills where the water level once reached.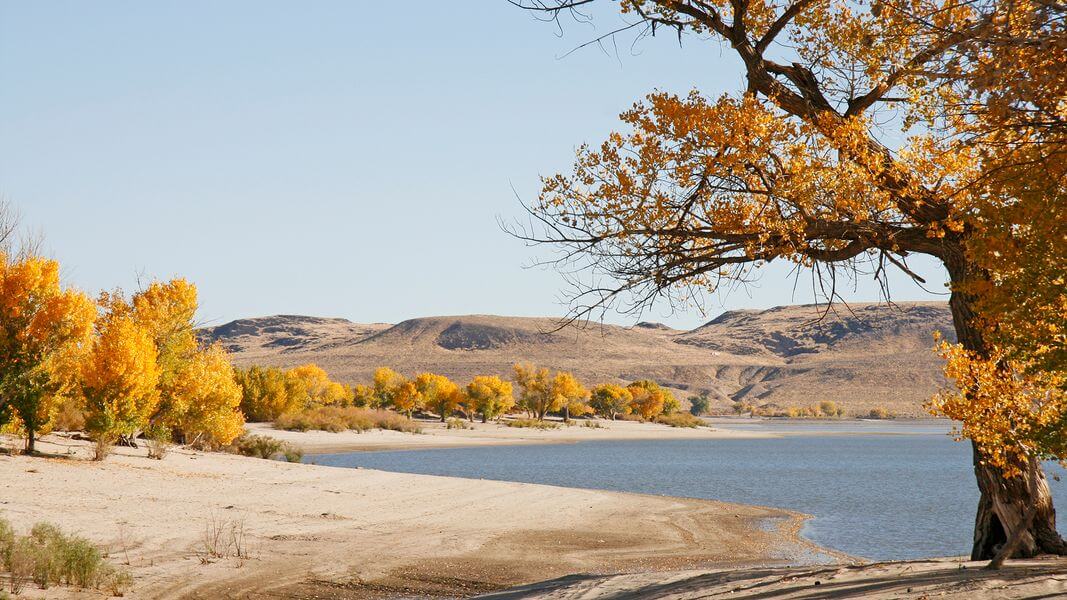 As Lake Lahontan receded, marshes were created where people lived. Those people used Hidden Cave beginning around 3,500 years ago to store a variety of items including plant and animals,  food, basketry, and stone tools, to name a few. Hidden Cave was rediscovered in the 1920s by two boys, and then again by a guano miner in the 1930s. Since the 1940s, Hidden Cave has been studied and excavated several times, with the most recent excavation in 1979 and 1980. These days, the entrance to the cave is closed to protect the unexcavated remains.
The public can visit the cave during guided tours offered on the second and fourth Saturday of the month. Tours begin at the Churchill County Museum in Fallon, where participants are shown a short video about Hidden Cave. An exhibit at the museum includes photographs and some of the artifacts that were discovered during the last excavation.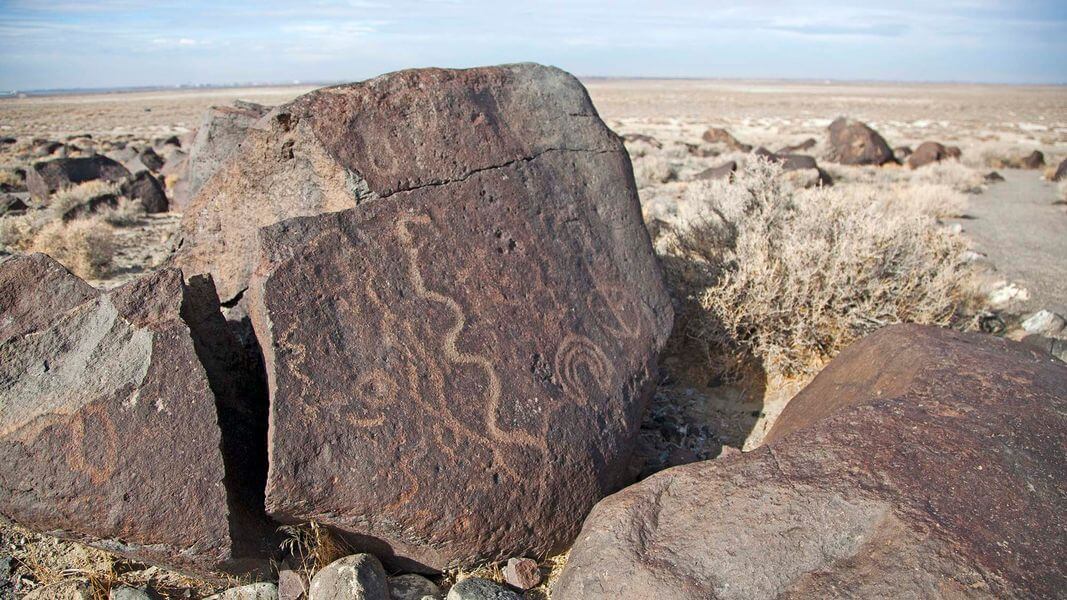 From the museum, participants drive their own vehicles out to Hidden Cave — following the guide — for the tour. On the Hidden Cave loop trail there are several stops to view and discuss petroglyphs/pictographs, plants, animals, geology/tufa formations, and other caves located along the tour (Picnic and Burnt caves).
If you visit Hidden Cave area on your own, you can pick up an interpretive trail brochure at the Churchill County Museum.
TAKE ME THERE
Pyramid Lake
Grimes Point Prehistoric Rock Art Site & Hidden Cave
Churchill County Museum and Archives
Lahontan State Recreation Area
Fallon
Get Inspired
Related Stories