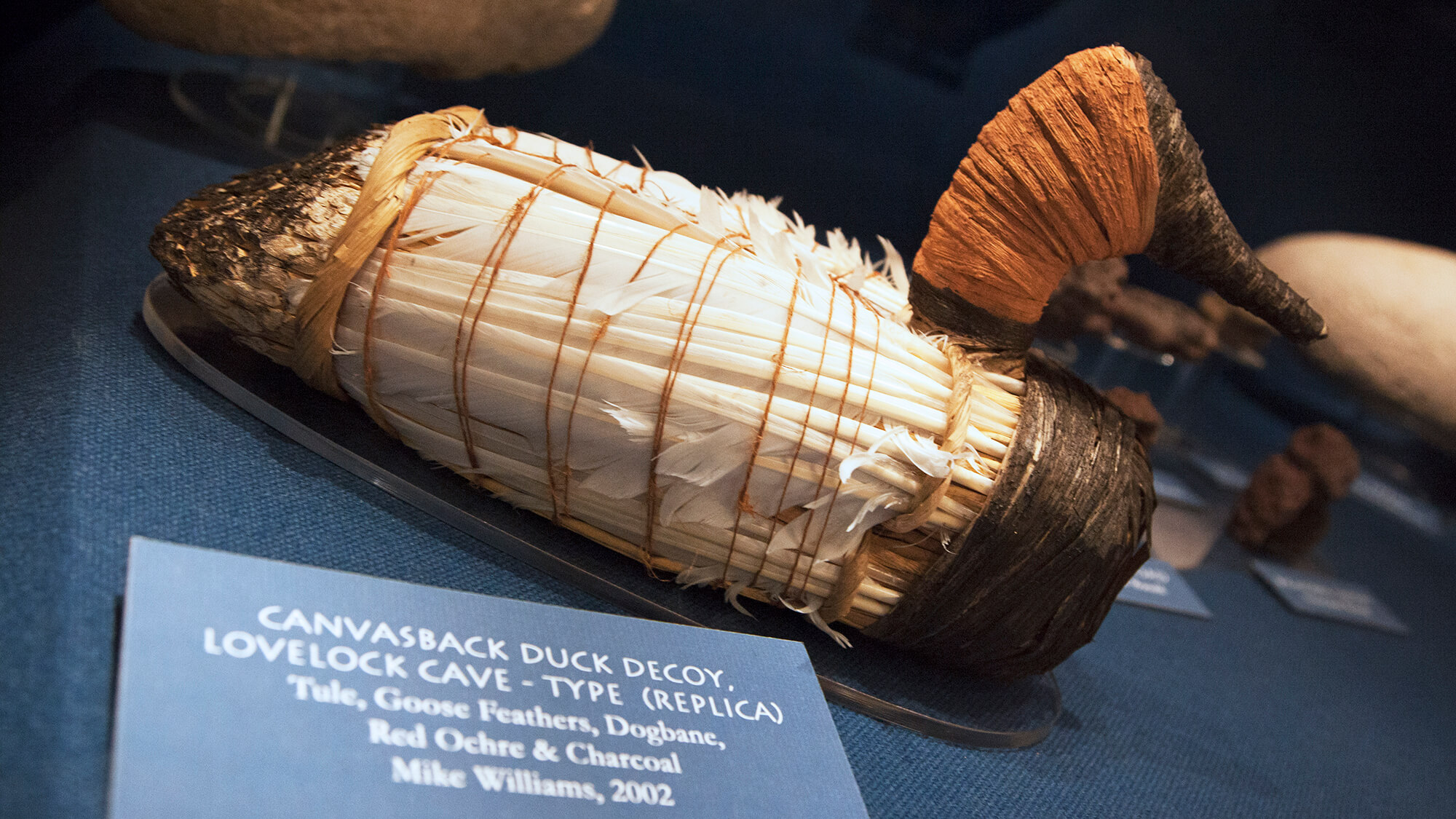 Tule Duck Artistry: Seeking Guidance From the Creators
Residing near the northern Nevada community of Fallon, Mike Williams is a Great Basin Paiute who has spent decades mastering duck decoys out of tule reeds found near the Stillwater Marsh. These modern-day decoys are the closest reproduction to the ancient original decoys, crafted thousands of years ago by American Indians of the Great Basin. Used as a hunting decoy, American Indians crafted this hunting tool out of tule reeds, feathers and other natural resources found in the Great Basin. The variety Williams has perfected are the closest reproduction of to the ancient tule ducks that were discovered in Lovelock Cave in the 1920s. The original decoys, along with several reproductions created by Williams, are currently housed in the Smithsonian Museum and are Nevada's Official State Artifact. Watch to hear Williams explains how he was inspired by his creator to craft a tool that was vital to his culture thousands of years ago, and remains important today.
To see some of Mike's tule ducks for yourself, check out the Churchill County Museum and Archives in Fallon, or the Nevada State Museum in Carson City. Also, Mike's tule ducks are made to order. For more information on placing an order, please contact the Churchill County Museum and Archives at 775-423-3677.
Get Inspired
Related Stories