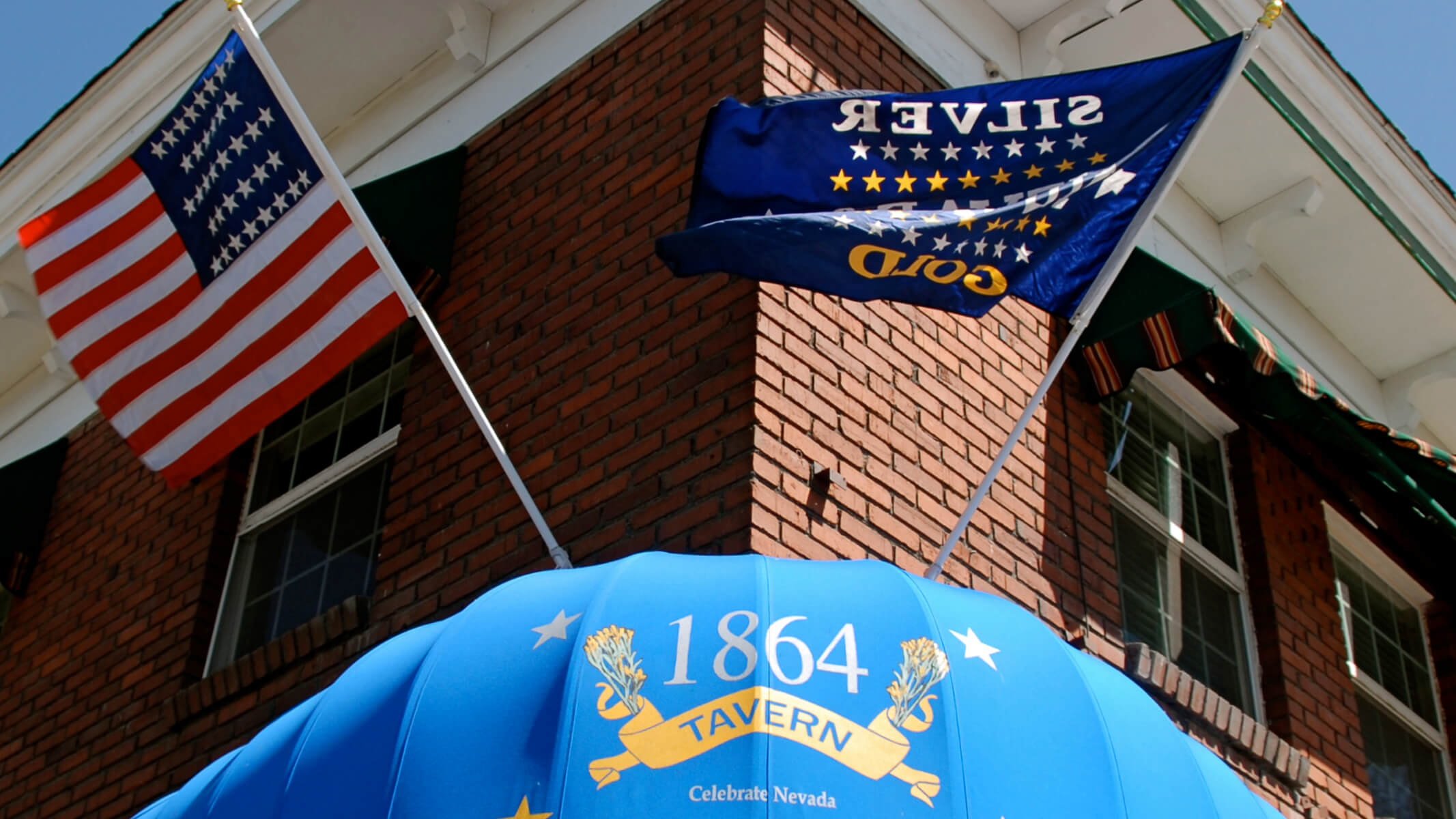 Story brought to you exclusively by Nevada Magazine
ADVENTURER | MATT BROWN
An homage to the year that Nevada was granted statehood, the classy establishment on California Avenue is marked by its clean, open Victorian décor and serves up tasty libations that exude Silver State pride such as the Nevada Fix and the Gold Rush. The combination of history and enthusiasm for the Battle Born State works well. Plunket and his business partner, Kevin Walen, went so far as to create a replica mine shaft in one part of the building.
Walen explained how the old-saloon concept was derived. "We just didn't want your average, everyday bar," Walen said. He, like Plunket, is a master sergeant who has served the U.S. in Iraq and Afghanistan as a Nevada Air National Guard C-130 Flight Engineer. "Traveling back and forth to the desert we stopped in a lot of European towns, and we got to see some of these really cool, old bars that had been around [forever]…but they still had a modern feel to them. That's how we came up with this idea of 1864—and to show off Nevada as much as we could."
A weathered crate labeled "JAMES-CANYON RANCH GENOA NEV" is fastened to the wall behind the bar, and black-and-white photos of historical Nevada figures are scattered about. Keeping with the 1864 theme, patrons can grab a seat in the Lincoln Booth, the wall of which includes an iconic portrait of the famous president who was instrumental in admitting Nevada into the Union during the Civil War. "Always sit with your back to the wall in [that] booth," Walen jokes.
The tavern is not just about celebrating Nevada, or serving thirsty patrons; there's a greater cause at work here. In addition to supporting other local businesses, Plunket and Walen hope to assist in building a playground for children who attend Reno's Marvin Picollo Elementary School, established in 1974 to serve students with mental and physical challenges. To renovate the playground with the necessary special-needs equipment, it will cost about $75,000. The guardsmen are helping by donating a portion of their revenues from 1864 Tavern.
Much like their successful military careers, the men hope 1864 Tavern takes off as well. #NVEats
A TASTE OF NEVADA
Spring Creek
2 oz. Russian Standard Vodka
1 oz. fresh grapefruit juice
3/4 oz. fresh honey
1/2 oz. lime juice
Shake, and strain over crushed ice in a glass. Add a "snow cone" to the top, and garnish with a grapefruit slice.
Picon Punch
1 oz. Torani
3/4 oz. grenadine
1/2 oz. Christian Brothers Brandy
Splash of soda water
Garnish with a lemon slice.
Get Inspired
Related Stories