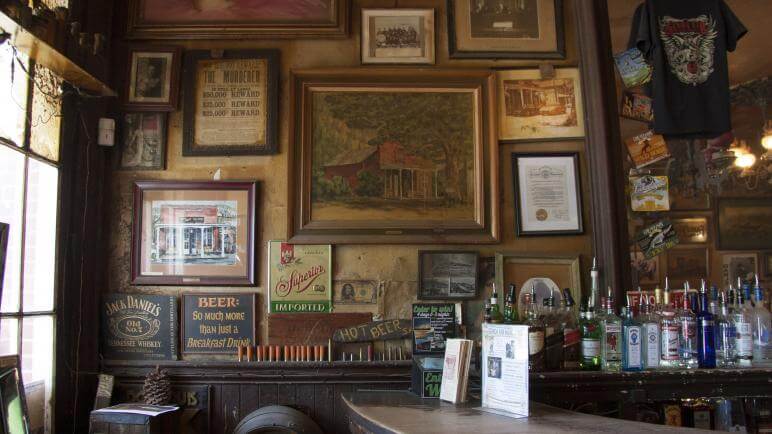 A Rowdy Revelation at Nevada's Oldest Bar
Every now and then, your lucky day will come along and you'll hit a travel jackpot. Of course you logistically need to be prepared for just about everything in this gargantuan state, planning ahead, making sure you've got the proper precautions in place. (We've all had a flat tire or gotten too close to redlining that water supply in a state bigger than England, let's not even try to pretend.) But, even with hotels booked and itineraries mapped, sometimes things unfold organically and are better than you could've ever researched or planned. This is my favorite of days, a travel sweet spot.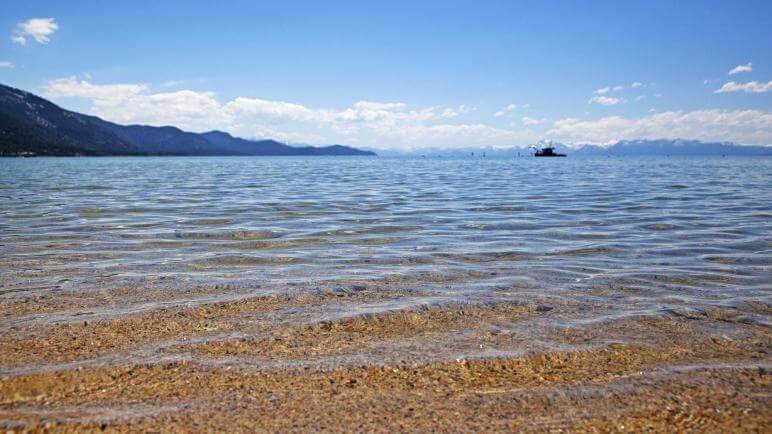 For me, this exact scenario unfolded one lazy Sunday afternoon as I came down from a stupidly perfect Tahoe beach day. With a hike to our favorite Nevada-side beach, the cerulean hues of Big Blue lulling me into the perfect afternoon beachside nap, my favorite burrito in the state was safely in my gullet and on a whim, we had decided to take the long way back to Reno and stop in Nevada's Oldest Establishment.
Just an hour south of where I hang my hat, Genoa is one of those places that I basically just forget about. That is, forget about how flipping amazingly cool it is. But, today was different: we had a mean Sunday drive in front of us and I had a personal vendetta to enjoy the hell out of it. Cashing in my relaxation chips, all or nothing. Dropping down the mountain from South Lake Tahoe and traversing through Hope Valley, we hugged the Sierra as we descended into the panoramic Carson Valley. I knew we were in for a bonafide Wild West jaunt when the road skirted the original Pony Express route used by riders more than 150 years ago. Already things were looking good.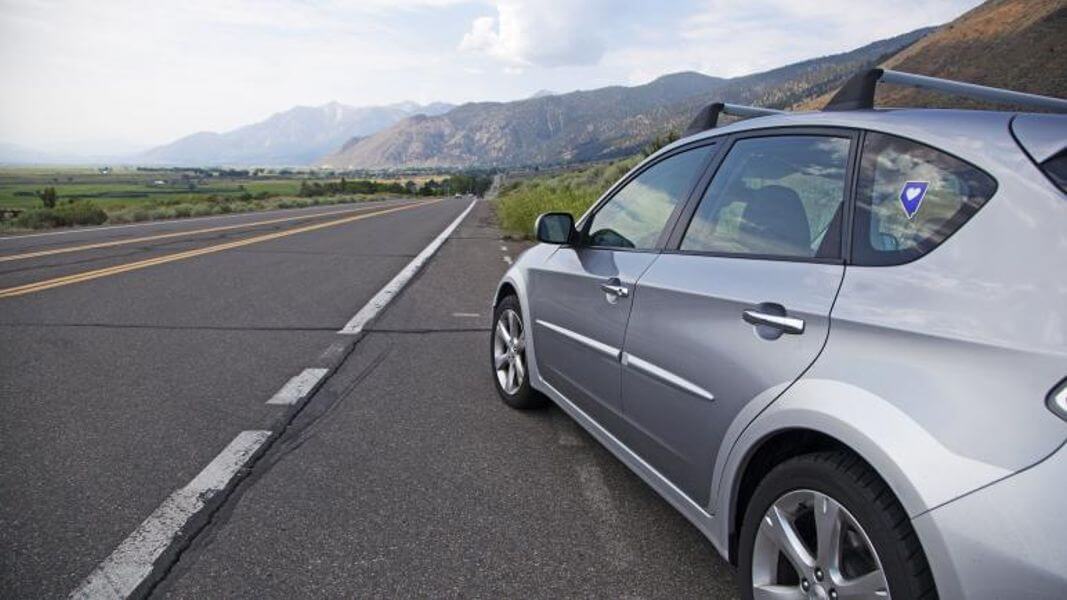 As we sauntered into Genoa, I was reminded of how legit the place was by its unmistakable old west facade. It was after all, Nevada's Oldest Town…founded wwaaaayyyyy back in 1851. And, being the genuine Western burb it was, I'll give you two guesses as to what the first place to set up shop was. If you guessed a house of ill repute and a bar, then you'd probably be right on both counts. I can hardly picture a western community without one of those defining features, but what makes this one special is that the bar is still there.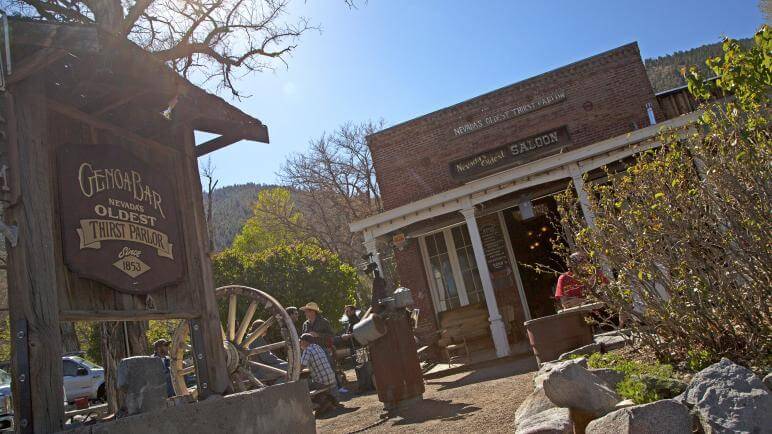 Yep, the Genoa Bar and Saloon has been slinging suds since 1853…and is the oldest bar in Nevada. I'll pause to allow that to sink in. Continually in business since 1853. Or, around—as the same business, mind you—longer than Nevada has been a flipping state. Holy wow.
Practically screeching my tires into the nearest parking space I jumped out and beelined it for the door. The history of the place really hit home right when I crossed the creaky wooden threshold when my eyes met a sign reading "NO HORSES INSIDE." Oye, I had for sure hit that travel sweet spot I so desperately crave and I hadn't even laid food on one of the timeworn floor panels paving my way to the bar.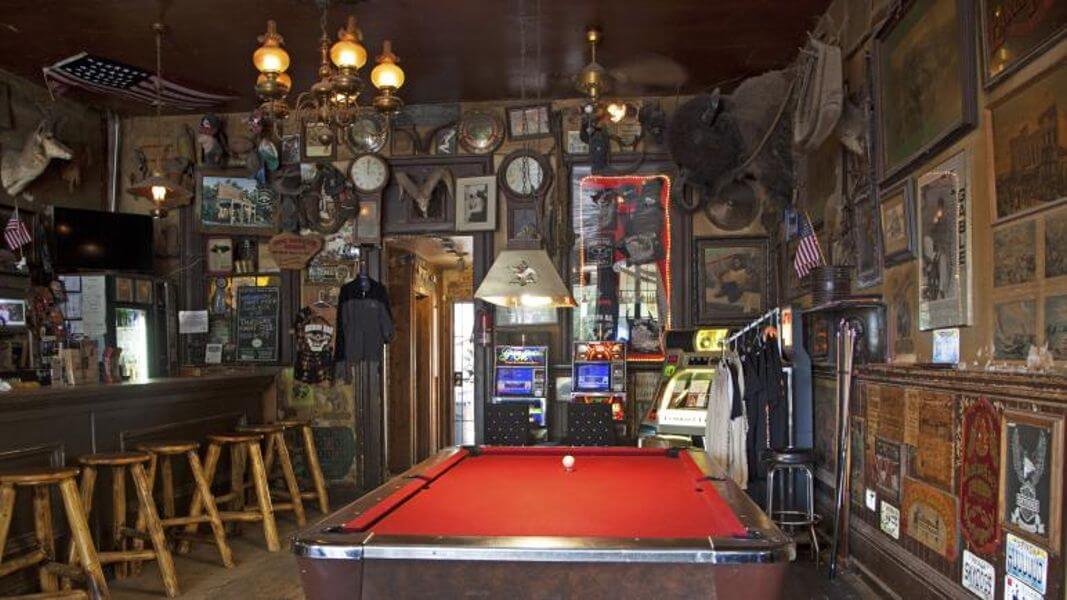 Spellbound by the exterior, I had sold the Saloon short already. One look inside the never-been-dusted-since-1853 interior, I immediately beat myself up over why I hadn't made this a regular hangout for the past decade. As I ponied up to the counter and the barkeep slid over a frosty mug of suds, I was completely romanced by the thought that thousands upon thousands of cowboys had done just that for over 150 years…probably in my exact seat. Crazy.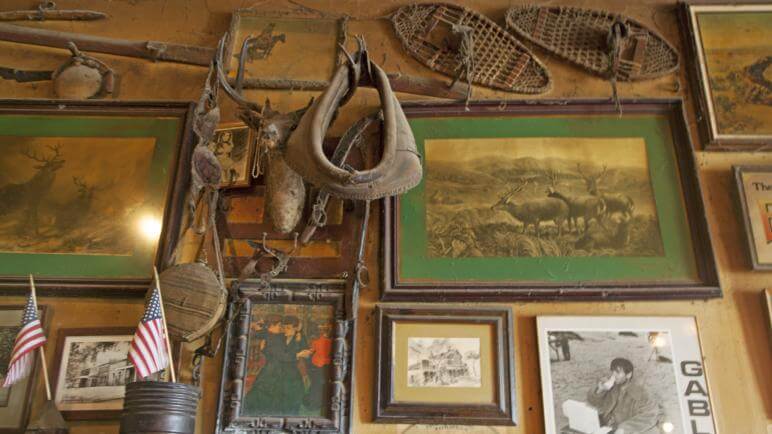 Then the whole thing went from great to grand when the lady behind the taps told me that the bar counter, along with the red oil lamp hanging over my head were both original fixtures, and that they even ceremoniously light the lamp every New Year's Eve. She went on to tell me the slew of celebrities had checked this place out over the last century, including a fist full of U.S. Presidents, musicians, and movie stars. Raquel Welch's bra dangled from a mounted deer's antlers and Willie Nelson's hat was tacked to the wall, but to me, the idea of Mark Twain sitting out front of this "gentleman's saloon" drafting up his next edition of the Territorial Enterprise whisked me away on an entirely other level.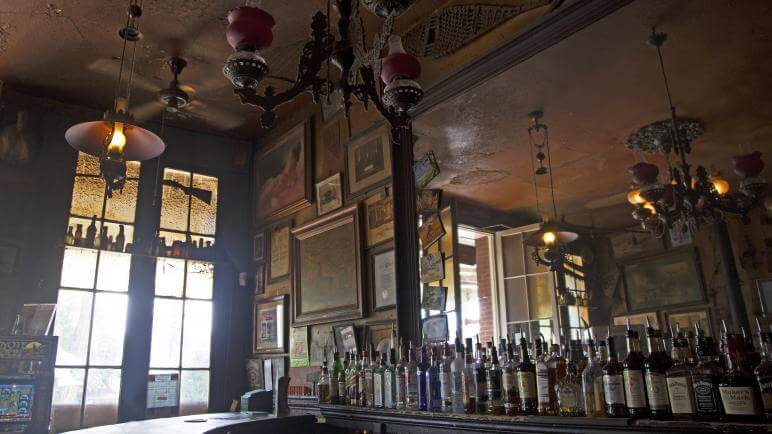 This wasn't just your regular old replicated, put-your-quarter-in-a-plastic-horse kind of place either…it's credible on such a cracked-out level that even John Wayne and Clint Eastwood filmed scenes from their iconic western flicks here. Even Coors used this legendary ambience as the backdrop to one of their commercials.
And then I met Cowboy Pete. With a place this bad ass, it's no wonder that a few locals really get into the spirit and dress era-specific. When in Rome, right? Photo op 2,348,972,485,798,234 in the bag!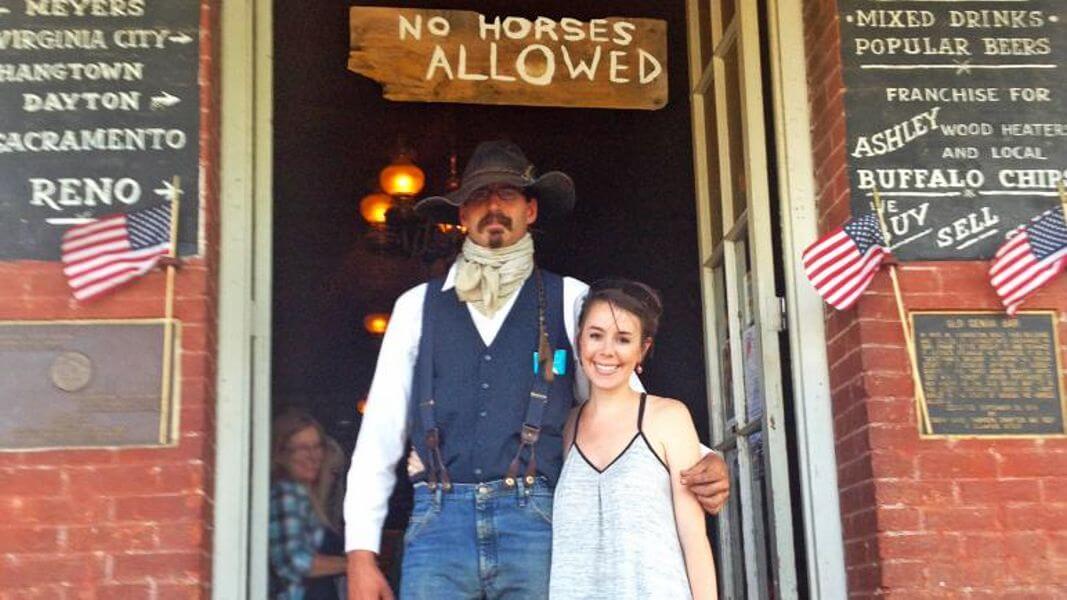 Already feeling happy, restored and full, the historical slice of perfection the Genoa Bar and Saloon divvied up made the afternoon, if not the entire summer. Point noted, Genoa. This place wasn't a tourist trap of any sort, but the most deliciously authentic Old West establishment I'd been to. The best part was, it didn't even have to try to be cool, it just was. Ideal for some frosty summer libations, a spicy Bloody Mary in the autumn or even some bubbly over the holidays, this place was batting a thousand. One thing's for sure, I know where I'll be ringing in the New Year. #NVEats
Get Inspired
Related Stories