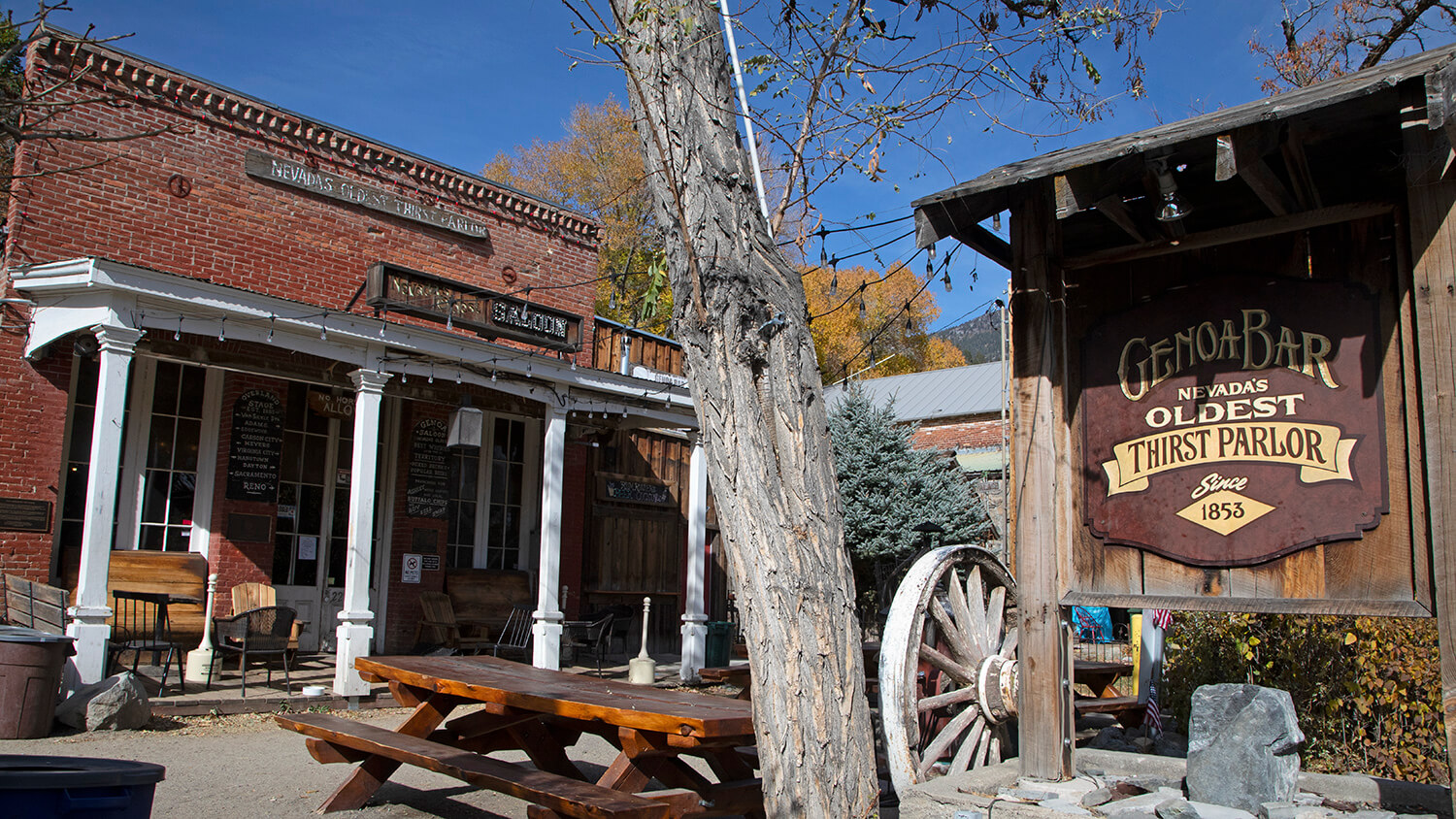 There's old school, and then there's really old school. Nestled in the heart of historic Carson Valley, the oldest settlement in Nevada dishes out story after story from both sides of the oldest bar counter in the Silver State at the Genoa Bar and Saloon. Since first opening back in 1853 (an impressive 11 years before Nevada even officially became a state), this Sagebrush Saloon has poured strong whiskeys, cold beers, legendary Bloody Marys, outlasted prohibition under the guise of being a soda fountain, and served countless celebrities, politicians, locals, and visitors alike, as the heartbeat of the Genoa, NV community.
Genoa Bar History
With a sign over the entrance reading, "Nevada's Oldest Thirst Parlor," there's no confusion as to the beginning of the Genoa Bar history: plenty of imbibing and good times in an Old West setting just a few miles south of Carson City along Highway 395. So, if you're feeling up to the task of tossing a few back in the same spot where luminaries such as Mark Twain, Teddy Roosevelt and John Wayne have tipped a glass or two since its opening in 1853, then sidle up to the bar and order yourself a drink.
And it's not just famous men who have darkened the door of the Genoa Bar and Saloon. Actress Raquel Welch once took time off from filming a movie at nearby Lake Tahoe to enjoy a few cool beverages at the oldest saloon in Nevada. Seeing the display of bras hanging from the ceiling, she was compelled to donate her own, on the condition that all the others be tucked away in a safe. To this day, you can see Welch's brassiere dangling above your fellow patrons, while all others are displayed in an old bank safe. Only in Nevada…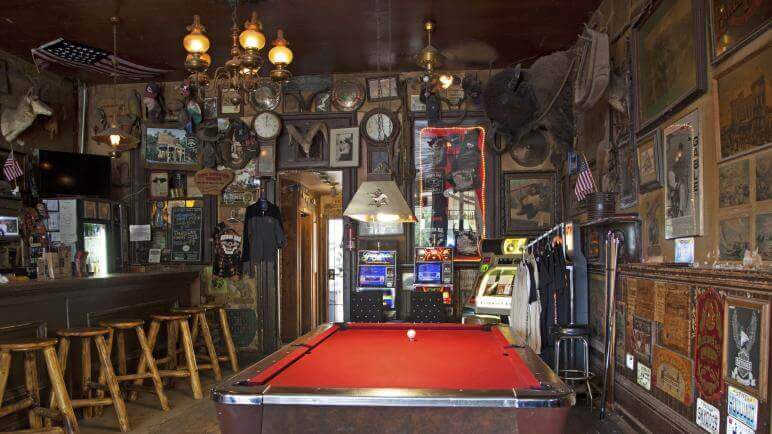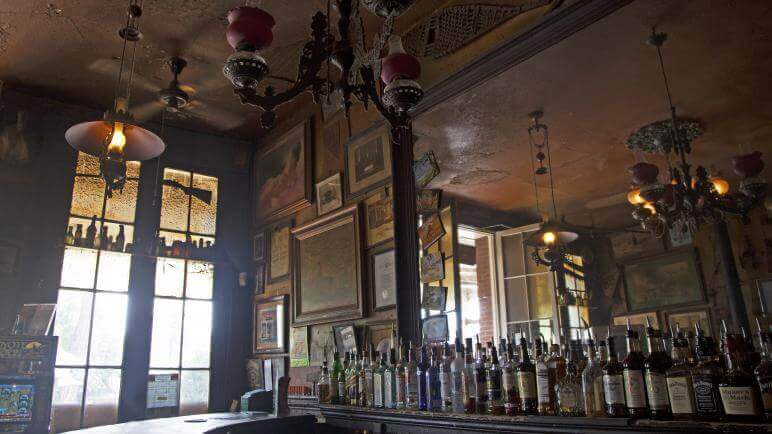 To drive home the Old West feel, the bar is decorated with countless original oil paintings and photographs from early pioneer days—and there's even an original wanted poster from 1865 offering a reward for President Abraham Lincoln's then-unknown killer. Capping it all off is a circa-1840's diamond dust mirror behind the bar. It's not just any old mirror, though. Having traveled from Scotland to San Francisco, the mirror was then painstakingly transported over the Sierra via covered wagon to its final resting place in northern Nevada. As for being made with actual diamond dust? Ask a bartender, and they'll be sure to illuminate this historic mirror's glamor and glitz.
Travel Nevada Pro Tip
However you spend your time in the area, don't miss out on this unique relic of our state's history. Before you cross this historic threshold, pronounce Genoa like a local: it's juh-NO-ah, not JEN-oh-ah, and will likely get a response similar to if you
mispronounce Nevada
.
Hours:
The Genoa Bar and Saloon is open every day of the year from 10:00 AM until the last patron leaves for the night.
Admission:
No charge to enter. Check with your bartender for drink prices and specials.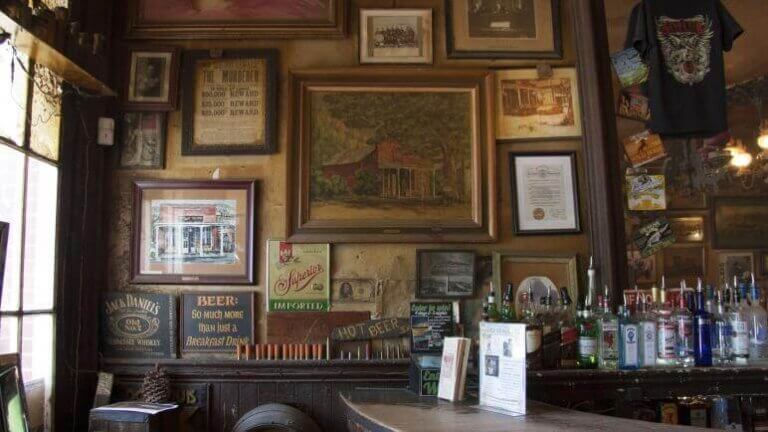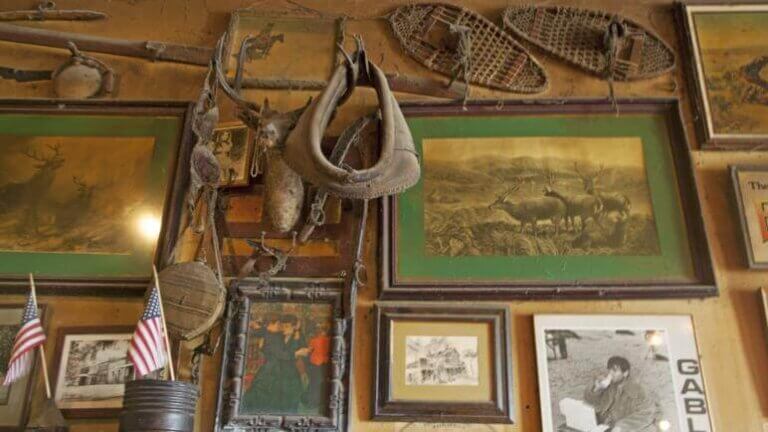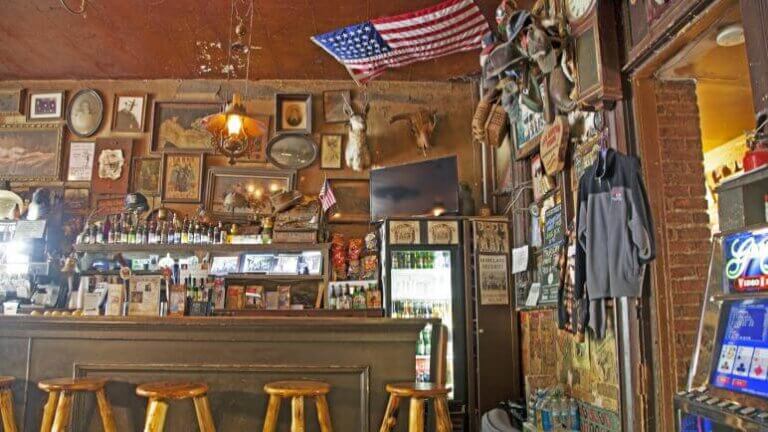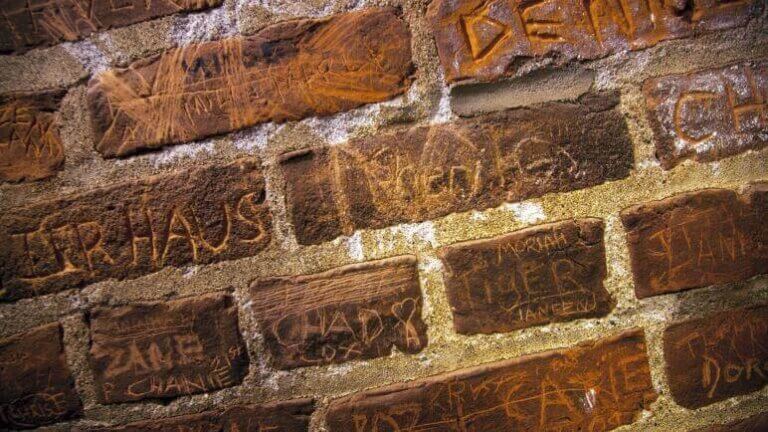 This Location: