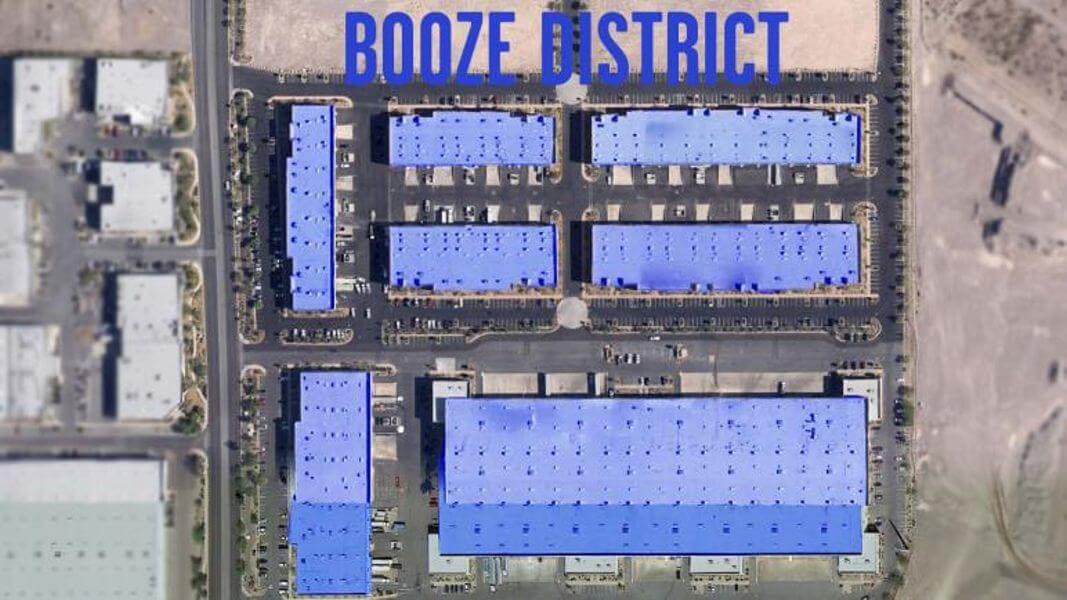 ADVENTURER | PAUL SACKSTEDER 
Whenever I return home through McCarran Airport, I'm greeted by the clinging of slot machines and endless loops of Blue Man Group and Cirque du Soleil video footage while I wait for my luggage. It's an odd welcome home. If you tell an out-of-towner you're from Las Vegas, they immediately imagine the Strip and its glistening casinos. And sure, when you drive around the town and the Strip is an ever-present from every vantage of the valley, it's hard to argue with, but for me, as I've lived here now for over a decade, I've evolved to associate of Las Vegas with all the small businesses tucked away in strip malls and industrial parks in the various suburbs that create the real heart of the city. These places are the reflections of hard work and inspiration of the people that live in Las Vegas, and they are what make Las Vegas home.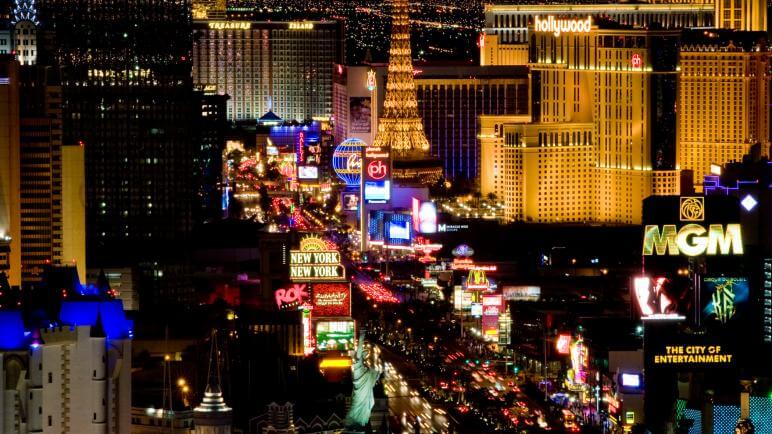 The trick to Las Vegas, beyond the Strip, is to take the effort to explore these suburban spaces because there are treasures to be found in the inconspicuous strip malls…we've got world-class restaurants off-Strip. Also, there's quirky vintage shopping, ethnic groceries and even a store for all of your Zombie Apocalypse needs!
The newest thing to search for? Craft beer. Las Vegas was admittedly behind the times when it came to good beer, especially for a city our size. There's a few explanations for this [the Strip's influence on distribution tendencies; the transient population,] but all you really need to know is that we're starting to catch up. Established breweries like Tenaya Creek and Big Dog are increasing population and upping their game. In early 2015, Tenaya Creek is even moving downtown to a much larger space across from the Review-Journal. Banger Brewing opened up a brewery downtown on Fremont Street, too.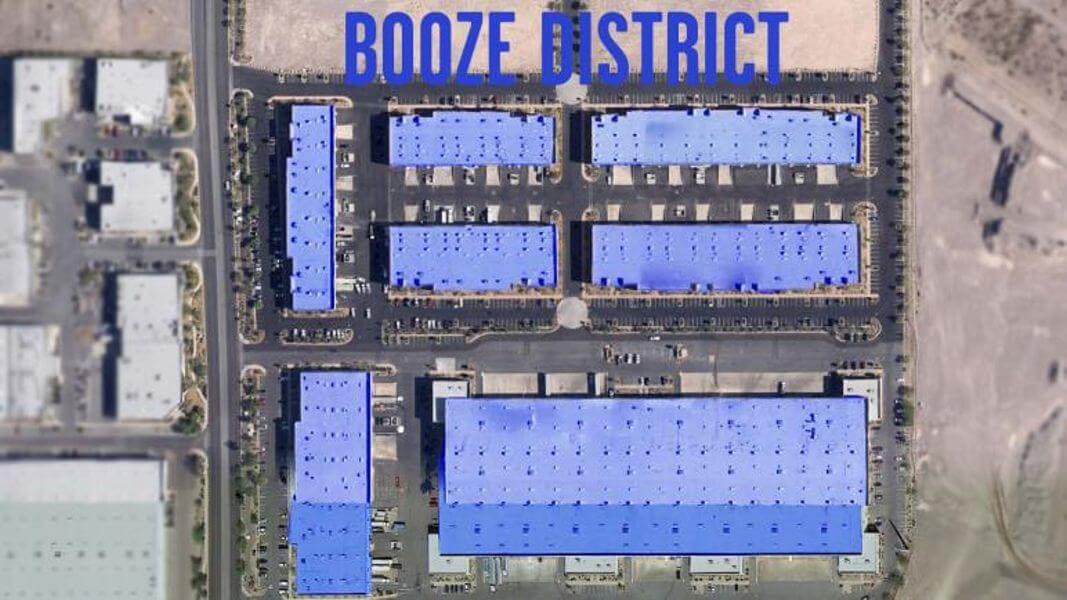 Additionally, within the last year, two new establishments are part of a larger development called the Artisan Booze District. Las Vegas Distillery, Grape Expectations—a wine making school—and a yet-to-open third brewery called Vegas Brewing make up the rest of the Artisan Booze District. The concept is to allow visitors a chance to sample the wares and walk the short distance to the next place. It's more like a winery tour, and the proximity of all these craft industries creates a truly unique area of town.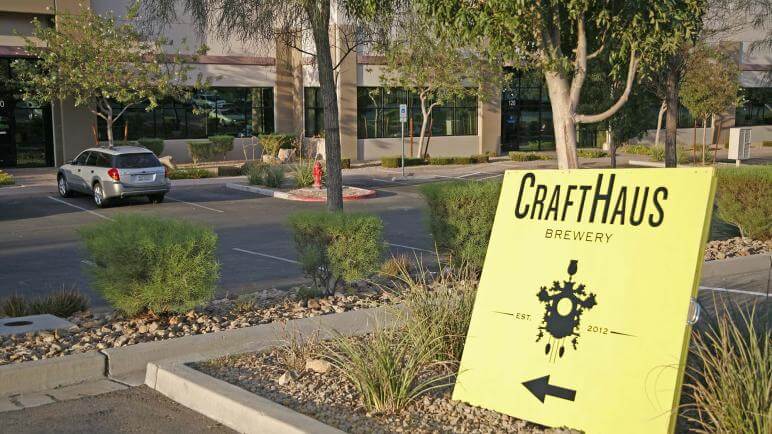 These developments are incredibly exciting for beer lovers in Las Vegas, partially because they've been so slow to develop. Personally, I came to the Artisan Booze District through CraftHaus, after finding out about this gem through their Kickstarter Campaign a few years back. Of course, I was ecstatic about the prospect of more craft beer in Las Vegas, but I was also drawn to the attitude and concept of CraftHaus. For me, craft beer isn't just about the beer in the glass…it's about the people. Beer provides an avenue for commonality and an opportunity for conversation. Craft beer, in particular, is about expression of place: its regionality, a challenge to the larger domestic brands. Craft beer helps make a place stand out for itself, like a home. Las Vegas not only needed craft beer, it needed a sense of community to go along with it. The Kickstarter Campaign put together by CraftHaus owners, Dave and Wyndee Forrest, reflected this sensibility. They understood that beer brings people together. I immediately made my donation to the campaign, but I was so motivated that I also sent an email with it, inquring about a job.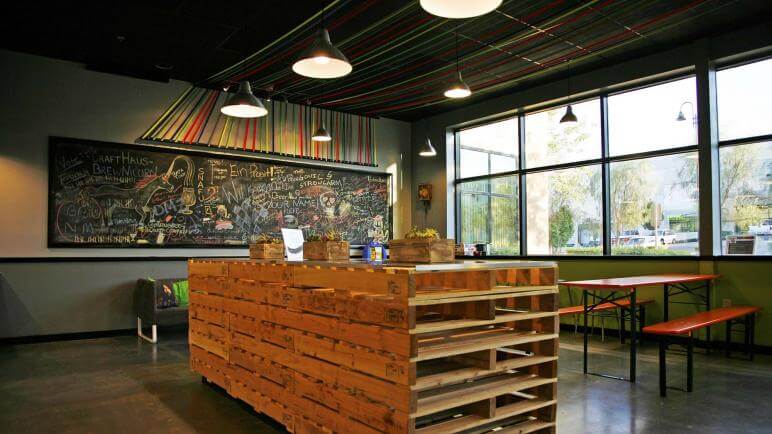 Over the next two years, I would periodically send emails checking in to see when CraftHaus would open and whether or not they needed help. I guess I wasn't the only one. There were a number of people that wanted to make sure that CraftHaus happened. Meanwhile, the Forrests were facing hurdle after hurdle to open up the brewery. One of the biggest issues was that licensing in Henderson only allowed for a bar that used video poker, which they really wanted to avoid—the taproom wouldn't be the same with video poker at the bar counter. After all, this whole thing was supposed to be about beer and conversation, an experience. Rather than pay the whopping five figure fee for a license that included video poker, Dave and Wyndee decided to become lobbyists and worked with the city of Henderson in the creation of a new licensing permit that was both substantially cheaper and allowed for a bar without video poker. There were other hurdles too—some big and some small—but CraftHaus finally opened in September. And after all the emails, I found myself helping out behind the bar.
CraftHaus' grand opening was quite the festivity. It took almost two years to get the doors open, so there was no question that a celebration was in order. Our brewers, Steph Cope and Steve Brockman, had worked tirelessly perfecting the beer, which even included small batch version of our Tantalus Brown. Additionally, three more brews were featured: one with coffee, another with chocolate, one aged with oak to highlight the differences in the wood. We also had music, food trucks, a disco bowl, and Jojo's Jerky—because it's not a party without jerky. In two days, we had almost 800 people come through the taproom and brewery!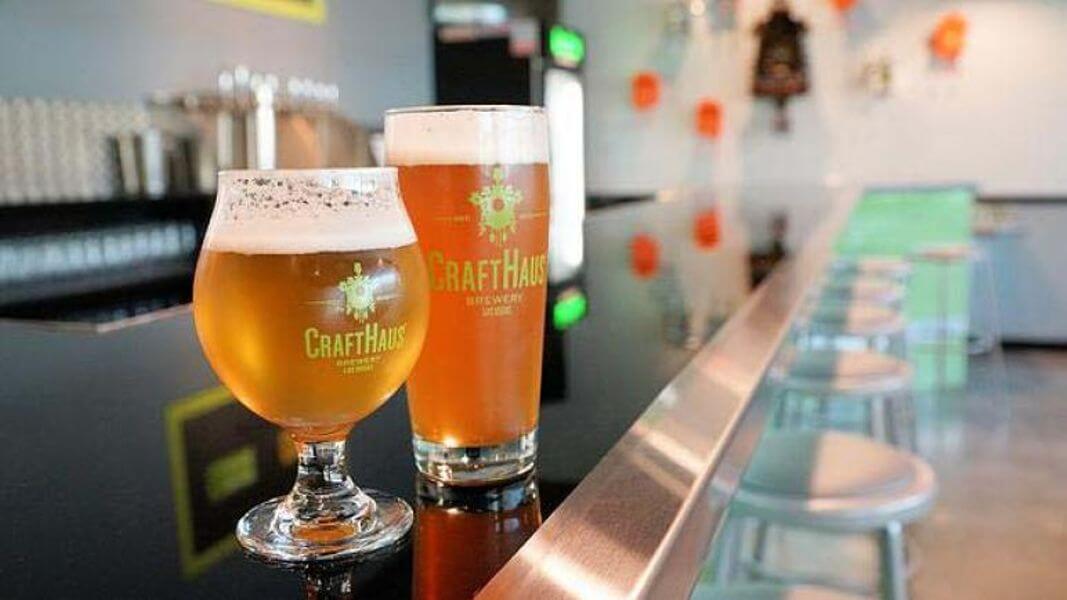 Since the opening, I've been bartending every Thursday and doing some writing for our blog. None of us are quite sure what to expect looking toward the future, but it's been fun finding out. Our customers are always excited for a new beer release and love to sit at the bar and talk brews or whatever else might pop up. Our beers are now presenting themselves in great craft beer spots throughout the city, and I'm so proud to be a small part of CraftHaus. As it grows and takes shape, I'm excited for Las Vegas as craft beer firmly takes root and helps make Las Vegas feel like home. #NVEats
Get Inspired
Related Stories