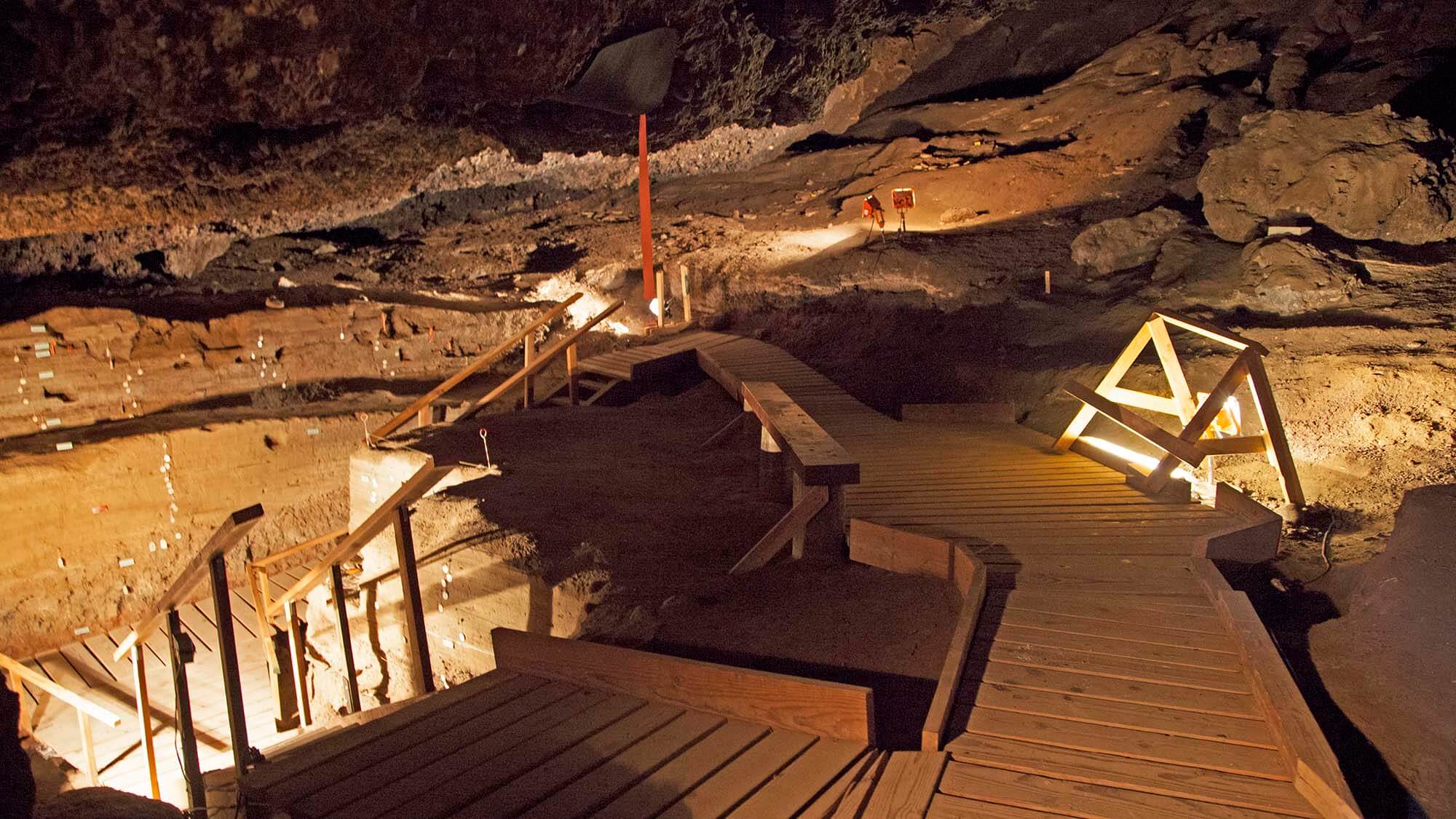 Nevada's Hidden Cave: The Past Stays Present
Hidden Cave, located at Grimes Point Prehistoric Rock Art Site, is an ancient archaeological site located a mere 7 miles east of Fallon. The cave was originally rediscovered in the 1920s when four school children were playing near the opening of the cave. Following initial rediscovery, the cave was excavated by archaeologists three times, once in 1940, and later in 1951. The most robust excavation was completed in 1979 by the American Museum of Natural History, who left the excavation as if they simply took a lunch break. Archaeologists determined that the cave was formed a stunning 21,000 years ago, and thousands of artifacts were extracted from the Mazama layer ash inside Hidden Cave. Listen to Nathan Strong describe how the Great Basin's very first residents – ancient American Indians – used the cave, and importance of the rock art this culture left behind at Grimes Point.
Hidden Cave is currently managed by the Nevada Bureau of Land Management, and offers free public tours of the cave on the second and fourth Saturdays of each month, with the exception of any three day weekend where the Friday or Monday is a federally recognized holiday. The tours begin at the Churchill County Museum in Fallon at 9:30 a.m. with a special video showing. Next, the group will caravan to Hidden Cave and hike up the trail to the cave entrance. For more information on tours at Hidden Cave, please contact the Churchill County Museum and Archives at 775-423-6377.
Get Inspired
Related Stories