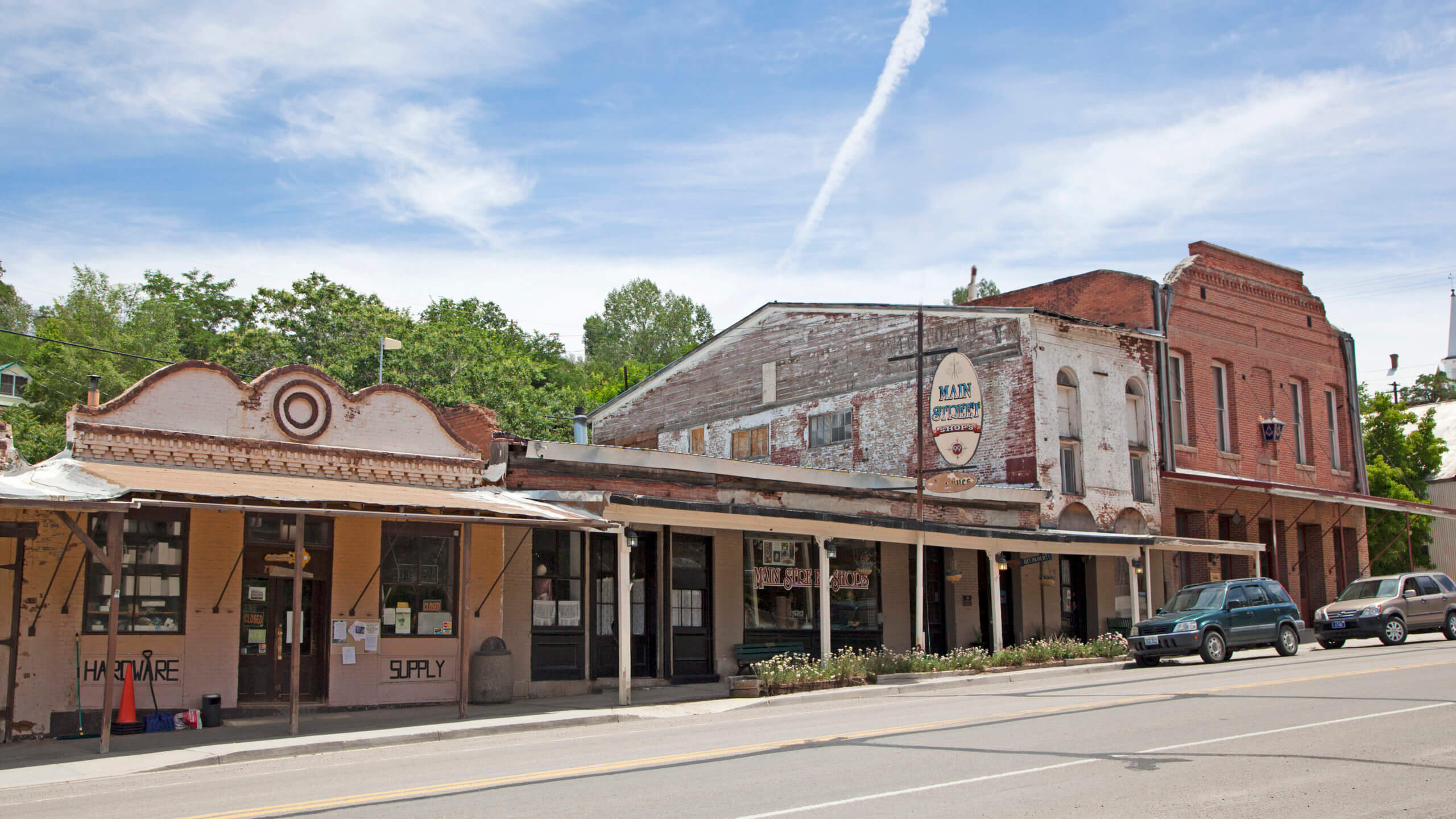 If you're traveling along U.S. Highway 50, "The Loneliest Road in America," a welcome and must-see stop is Austin, almost exactly in the center of the state. Founded during a silver rush in the 1860s, Austin stands as testament to "the way it was." During the mid-1800s, Austin was the second-largest city in Nevada with more than 5,000 residents and another 5,000 in the surrounding areas. By 1887, however, silver production ended and the city began to decline to its current tally of residents, roughly numbering just around 300.
Austin may be on the Loneliest Road – an ominous moniker from a Life Magazine article more than 20 years ago when a reporter described the Nevada highway as so remote, so desolate, so lonely that one should be prepared with survival skills before testing their fate in, Nevada – but don't let that fool you. Actually, the towns along the highway, including Austin, decided they liked that description and since then have challenged travelers to survive "The Loneliest Road in America." Before you set out on your journey, download a Highway 50 Survival Guide, and be sure to get it stamped in each town to receive an "I Survived" certificate signed by Nevada's governor.
Austin today is a bustling little town with saloons, friendly accommodations and endless sights to see. The community's robust history has translated to many sites registered on the National Register of Historic Places. No matter when you visit, wet your whistle at the International Café and Bar, a saloon with as much history as the town itself – be sure to bring along a dollar bill to add to the hundreds of other bills signed and stapled to the walls! One of the most photographed sites in this quiet Nevada town is Stokes Castle, just a few miles west of town. This three-story stone structure, built of hand-hewn granite, was the summer home of a wealthy family in the 1890s and today serves as a fascinating example of dry-masonry construction. Visitors can drive up to the old stone castle, or find it by exploring the area's maze of mountain-bike trails. These trails offer breathtaking views of the valley below town, and in the spring the hillsides are lavish with miles of vibrant wildflowers.
On Main Street, there are several antique and gem shops where visitors can browse jewelry made from locally mined turquoise and silver. Another Austin gem is the privately owned St. Augustine's Catholic Church, the oldest Catholic church in Nevada. The church is in the process of extensive restoration with plans to reopen as a cultural center that will offer artist workshops and art shows, historic presentations, tours and much more. For more information about St. Augustine's, ask merchants in the Main Street shops.
And, if you're into road trips, be sure to pick up an Official Highway 50 Survival Guide to commemorate your journey across the Loneliest Road in America. As Austin is an official stop along this iconic route, be sure to collect your stamp here to complete your Survival Guide. Once you have the flap stamped in at least five of the eight communities, fill out your info on the back flap and mail it to Travel Nevada's offices for an official "I Survived the Loneliest Road" certificate, signed by Nevada's governor.
If you're going to explore the central region of Nevada, Austin makes a great place to set up your base camp. With several lodging choices with more than 50 hotel rooms, excellent dining, and a few gas stations, Austin is the perfect place to freshen up while discovering the beautiful Nevada countryside!