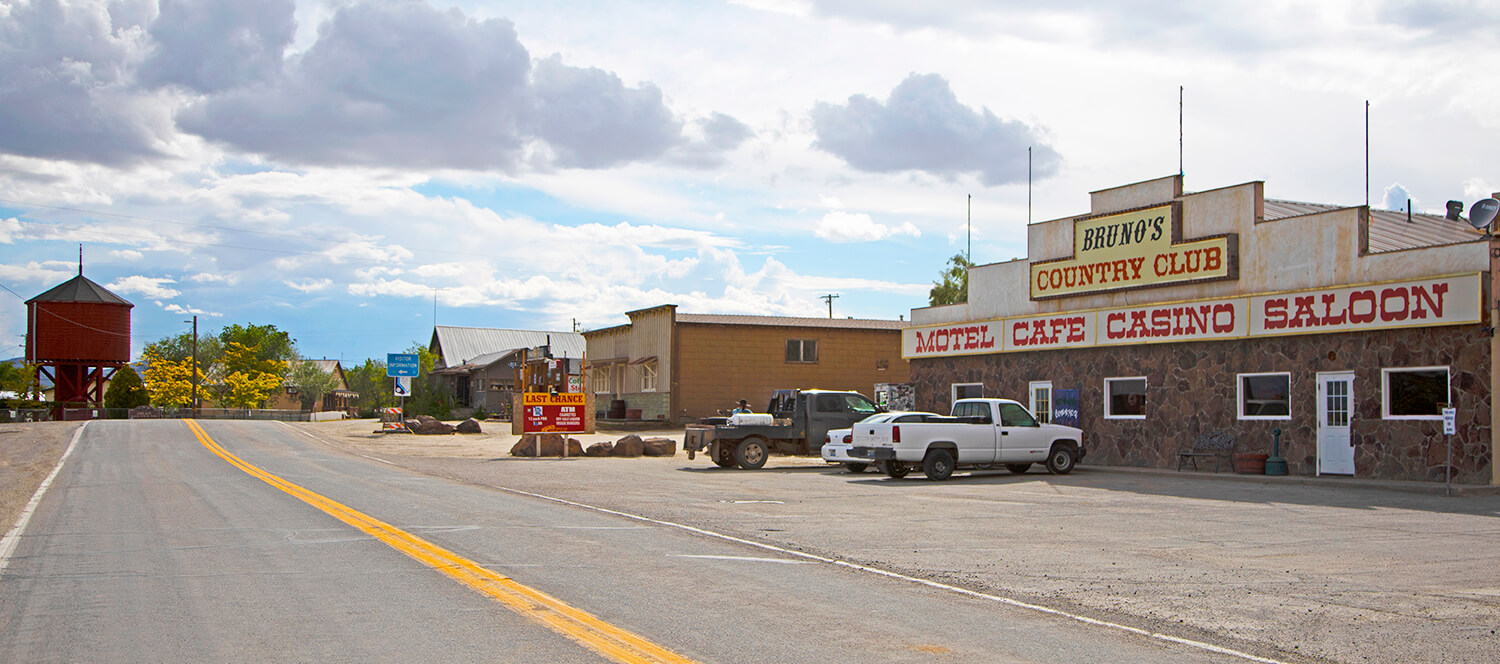 Gerlach
The town of Gerlach might be tiny in size, but is rich in history and natural wonder to say the least. Whether you stop in Gerlach en route to the annual Burning Man Festival, want to check out some amazing hot springs or simply want to explore the natural beauty of Northwestern Nevada, Gerlach has something special to offer every visitor.
The town of Gerlach might be tiny in size, but is rich in history and natural wonder to say the least. Although the Western Pacific Railway established this friendly community in the 1900s, the region has been inhabited for centuries. Ancient people originally uncovered the area's tremendous spring water reserves, game and shelter opportunities to be inviting and called the area home for years. Later, pioneers used the nearby Black Rock Mountain as a compass on their way to California and Oregon's lucrative gold country. Fascinatingly, visitors can still find evidence of the pioneers who passed through Gerlach in the form of name carvings on rock faces, and even wagon ruts in the dry lakebed playa surface. The town's historic water tower, circa 1909, is another fascinating link to the past and is even listed on the National Register of Historic Places.
Today, Gerlach is the gatekeeper to the intriguing and mysterious Black Rock Desert, and serves as the host community for the annual Burning Man festival. This unparalleled event—a distinctive festival that showcases art, community and self-expression—draws tens of thousands of visitors each year, all of which pass through Gerlach. During Burning Man, a temporary community—called Black Rock City—is constructed for the festival and later completely torn down. While up and running, Black Rock City is the county's most populated city and depends on the hospitable town of Gerlach to make it happen. Regardless if you're coming to Gerlach for Burning Man, or to explore its intriguing beauty, be sure to snag a meal at Bruno's Country Club, famous in three states and several counties for its homemade ravioli.
Other visitors are drawn to Gerlach for impressive recreational possibilities in the surrounding landscape. The Black Rock Desert is truly a photographer's paradise, with otherworldly landscapes and a spectacular range of light that's difficult to compare to other places. Desert exploring will reveal meandering streams, wildlife, ancient campsites, and even historical relics like old Basque ovens and shepherd's stacks. There's also Winnemucca Lake nearby, an incredible dry lakebed that features fascinating rock formations decorated with petroglyphs that are thousands and thousands of years old.
Just as the hot springs in the area drew the attention of American Indians and early pioneers alike, many today are also in the area in search of that perfect pool to take a dip in. Although the area is known for the spectacular Fly Geyser, it is on private, gated land and is off limits. (For more up-to-date information on access and nature tours, please visit Friends of Black Rock's website here.) However, you can check out a bevy of other hot springs that are actually cool enough for bathing, like Soldier Meadows Hot Springs, Double Hot Springs, and Black Rock Hot Springs.