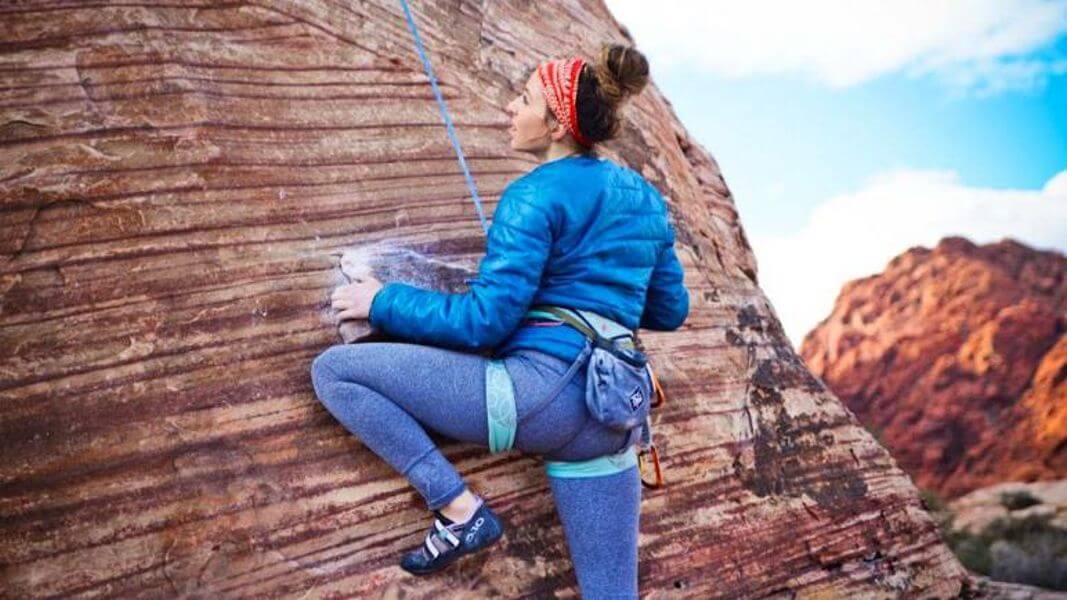 ADVENTURER | SARAH EYK
When traveling to Vegas, most people stay on the strip and make a one-day commute out to Red Rock Canyon National Conservation Area. But, let me try and convince you to pop outside of your comfort zone and enjoy some of the amazing activities Red Rock has to offer.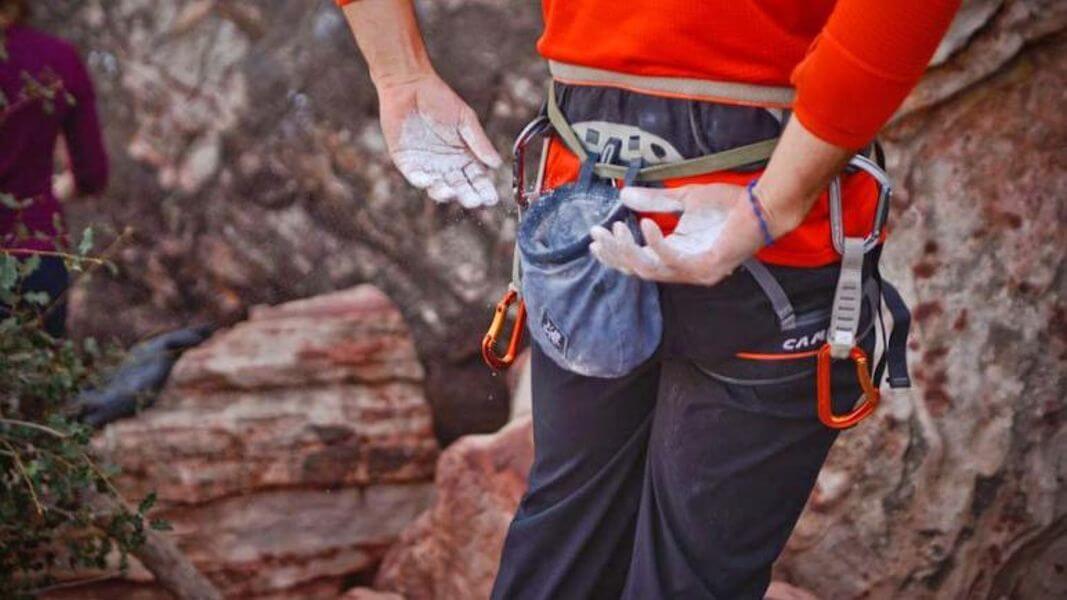 While I love a risky gamble here and there, I cannot be more grateful for the greatest backyard in southern Nevada. With Red Rock being such an ideal place to escape the frenzied Strip, and sits within incredibly convenient driving distance, why not truly enjoy some nature? One thing's for certain, don't forget it's burrowed deep in the heart of the Mojave Desert. This is a real thing… so be sure to keep hydrated and maintain close eye on weather reports to make sure you will enjoy the best of Red Rock. During the winter months, you may even want to grab a sweater and bundle up. The desert has a wind that goes straight down to the bones. If you're a lucky traveler who comes during the warmer months, stay hydrated while you bask in the beauty because temperatures reach above one hundred degrees…on a cool day. Filled with trails perfect for your next Instagram selfie, or great if you just want to park and enjoy the view from your air-conditioned car, Red Rock totally has a little something for everyone.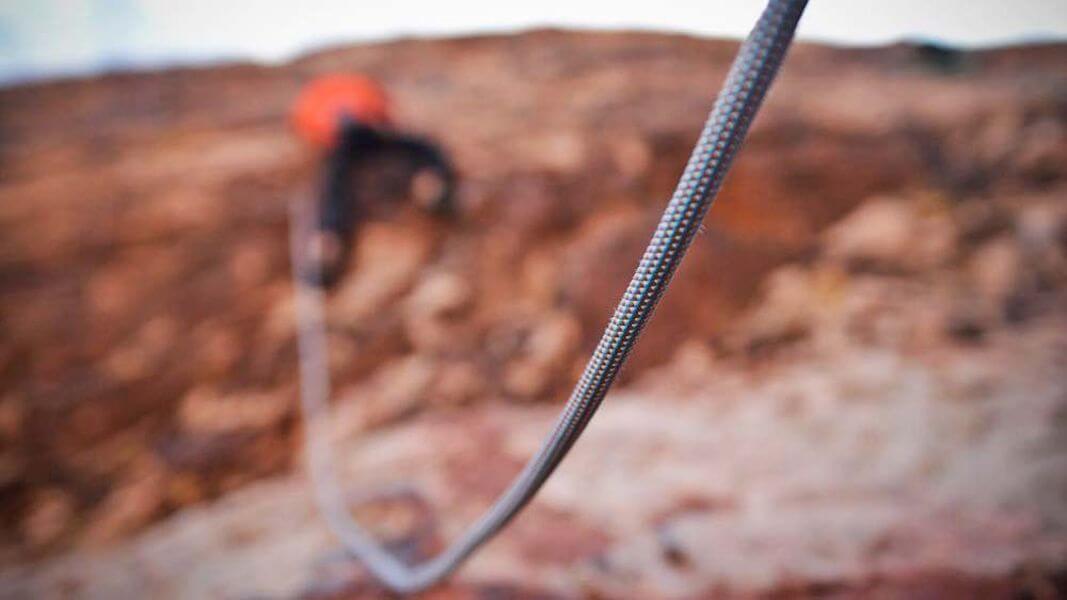 For a lot of locals, Red Rock is a place to enjoy their leisurely activities. Flocks of bicyclists enjoy their way around the twenty-seven mile long loop, trail runners have miles of landscape to cover, horseback riders trot along the trails, and the rock climbers enjoy the copious amounts of sandstone routes. For myself and my friends, we are the climbers who are crazy enough to climb sixty to hundreds of feet of rock that dish up some of the best views of the park.
In the winter months when a bulk of the country is combating blizzard conditions, we get to run around outdoor in t-shirts and tennis shoes. With temperatures teetering between mid-sixties to mid-seventies, it's the perfect time to get a hike in and climb some rocks. There's hundreds of places to climb out there, but we wanted a quick approach to one of the best crags. Not located in the main Red Rock loop, Calico Basin is home to gorgeous scenic views and some of the best routes. Cannibal Crag is a massive rock towering over the trails with a number of routes on them varying between 5.8's to 5.12's. It's a great place to warm up before really testing your strength in one convenient location.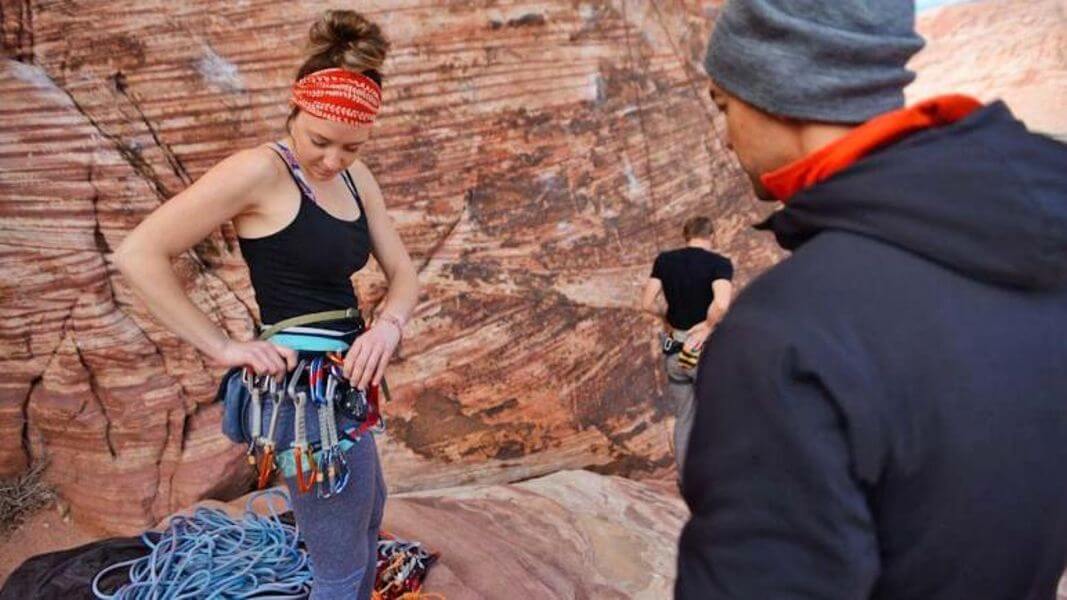 So with this in mind, I met up with some friends on a perfect Saturday morning. It was early, but we hit Red Rock in the early hours to catch the morning sun and head to Cannibal Crag. Expecting a short day because of the quick window of light, I toted a simple daypack filled essentials like water, a protein bar, and of course all the climbing gear needed. As we pulled into the parking area, we spotted a few groups on already up on the wall climbing, while some kids were wandering about with their helmets as their parents were up on the wall.
We flake out the rope, chalk up our hands, and hop onto an easy warm up route. Being in the shade, it was a bit chilly, but completely satisfying knowing it was technically the dead of winter. The rock is soft and cool to the touch, but you have no problems working up a sweat balancing your weight on tiny foot chips and straining to the next hold—something that might only be big enough for one or two fingers. Climbing up one by one, my two buddies lead the route, which mean they placed gear up as they went. I on the other hand, haven't been on my climbing or mental game in a while, so I just top-ropped. I still like to keep the rope loose as I go up to give myself a little wiggle room and test my fears of falling. As a completely perfect warm up, we moved onto some more difficult routes as the day progressed.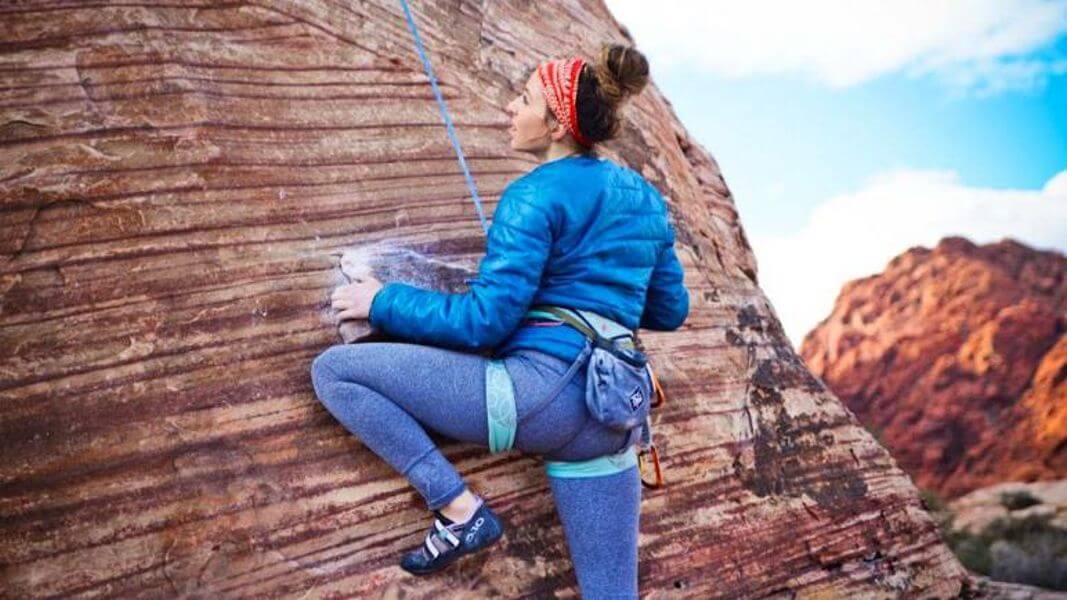 Climbing is a exciting community that is open to tons of different people. It's easy to start up conversations and get to know some fellow climbers, and great to sit back and shoot the breeze as we as we watch our friends ascend the wall. With so many people hanging around the Crag, it's fun to share gear and ropes so everyone can get on the wall a little more quickly. Tales of past travels, sharing snacks, and giving beta are normal happenings on a weekend at the Crag…and is something that I not only revel in, but count on being apart of my week. A totally incredible community of people with the best camaraderie imaginable, paired with a world-class climbing area just doesn't get much better. #NVAdventure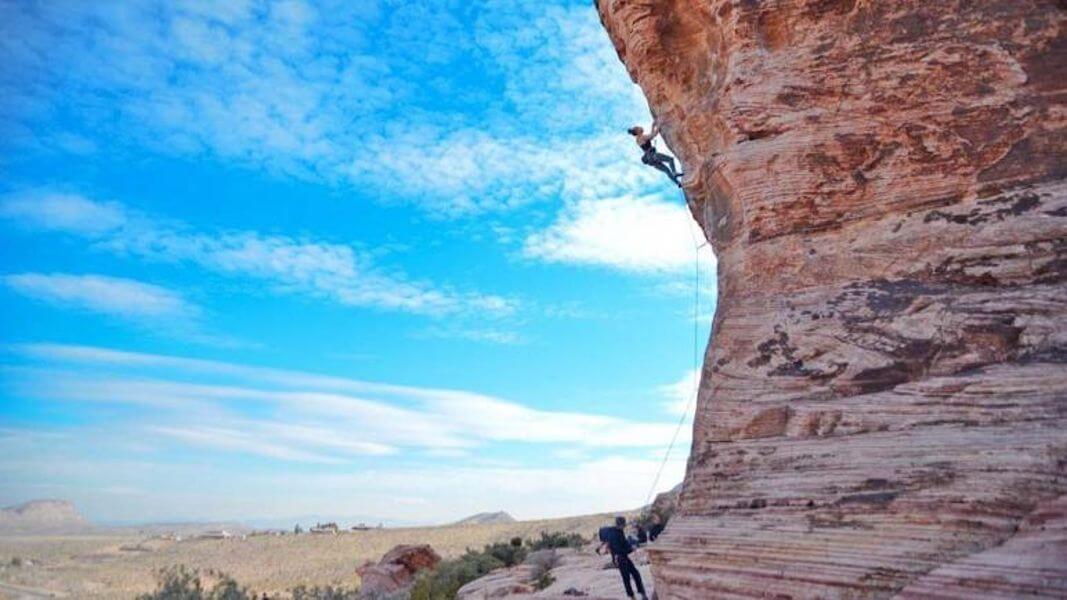 Get Inspired
Related Stories