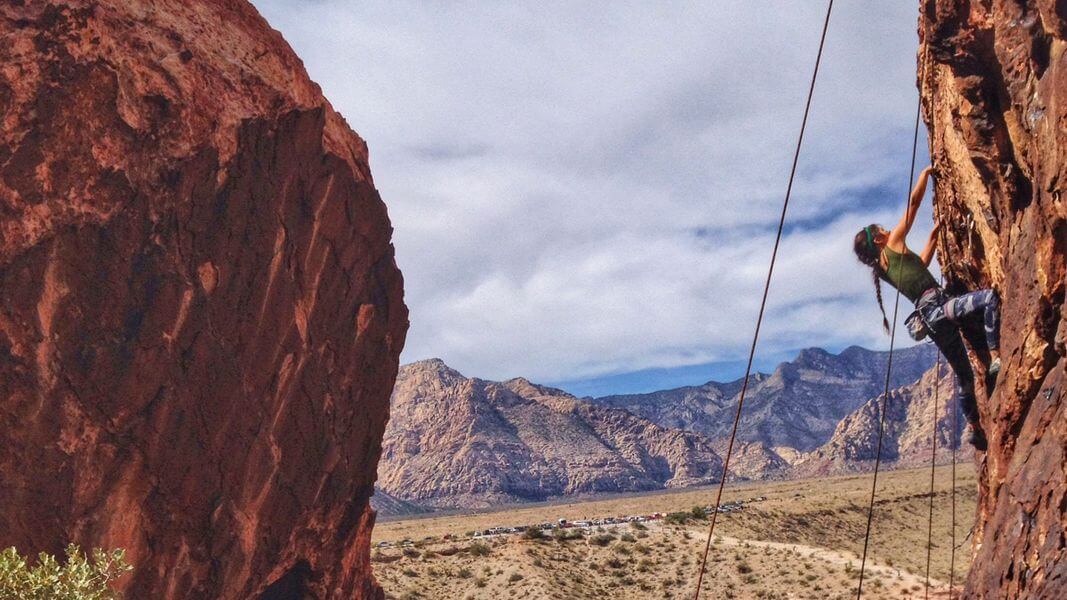 A VEGAS LOVE AFFAIR AT RED ROCK
Sin City. The city of lights. It's where people from all over the world come to feed their curiosity. To test the boundaries that seem to break lavishly all over the big screen, the small screen, on print, and the craziest of stories. It's where I was raised. Where I learned about the trails of friendship, of learning, of community, and society as a whole. It shaped my adolescence, my sense of wonder, and how I view nature. Nature?! What is that in a town like Vegas? Geysers? Sure, the Bellagio fountains! A flowing volcano? The hourly show at the Mirage of course! It was great as a child, but I wanted to know the natural world. My desire for nature led me all around the country and abroad, from the Blue Ridge Mountains to the Cloud Forests in Central America. I loved it, and craved it.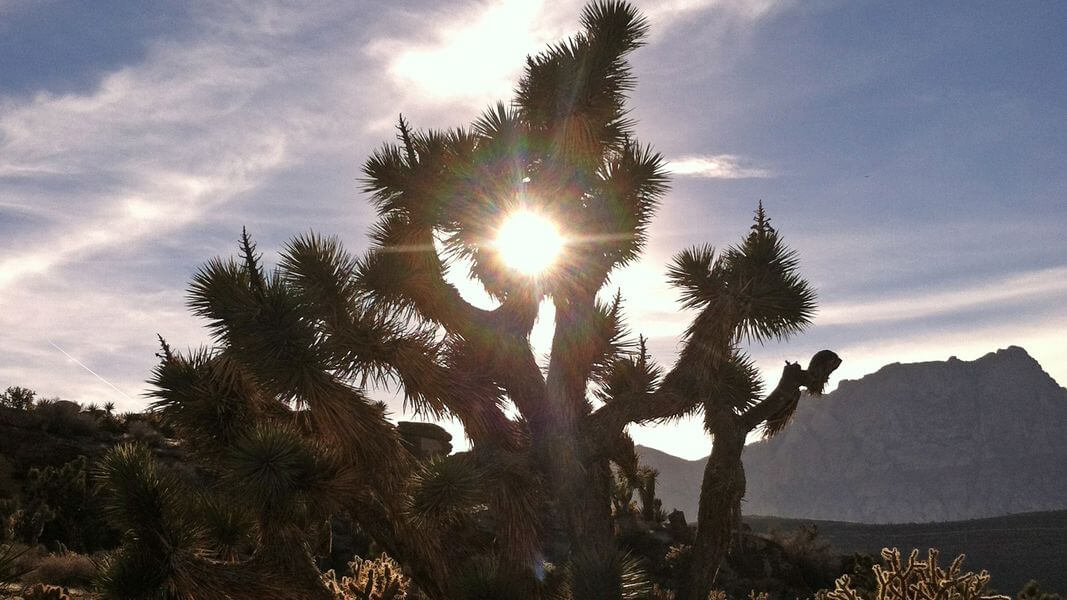 After seven years of making my rounds, I decided to stop through Vegas for a month to visit family. I sought solace through hiking and photography, and started spending a lot of time in Red Rock Canyon. I loved everything about it: the colors, the sand, the heat-loving botanicals, the occasional glimpse of wildlife crunching around the desert floor. I had studied plants, so my focus was set at a downward gaze most frequently. But one day, I decided to focus upward. And that gaze was met by the try-hard grunts and yells of nearby climbers. "How are they so high…and keep going higher?" I wondered.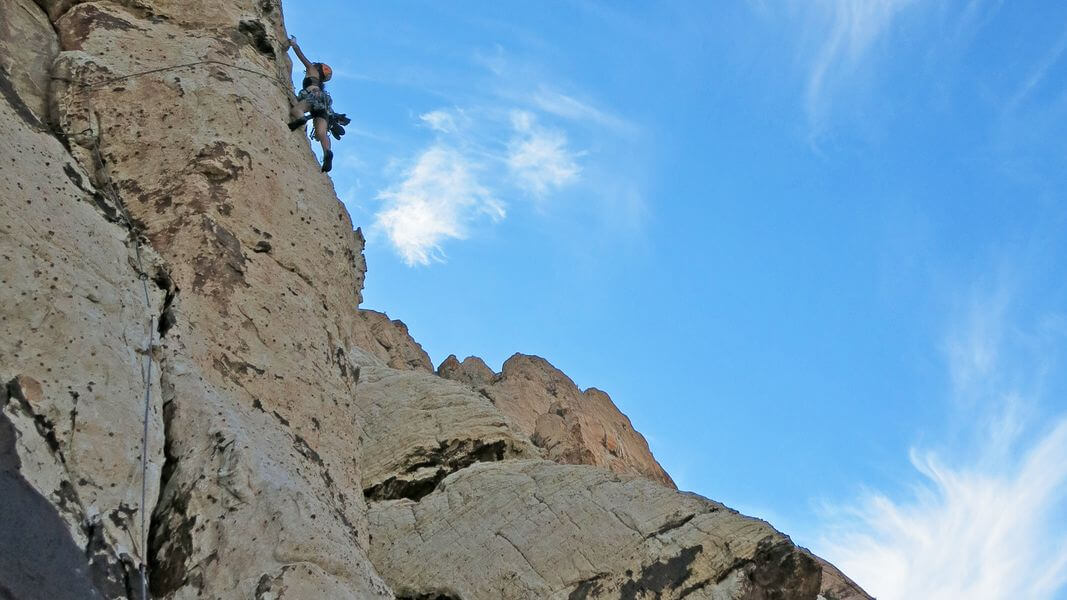 I decided to take a 'Learn to Climb' class in town and see what it was all about. I learned the knots. I learned how to belay and how to be safe. I learned about the feeling of desert sandstone on my fingertips. I learned that the rock is a song that I listen to and sing along with just the same. I learned that, even with a bustling city just miles away from me, that, at any given moment, I can find a complete, contemplative balance with nature where it is often louder inwards than it is outwards. I learned to love the city in all its facets.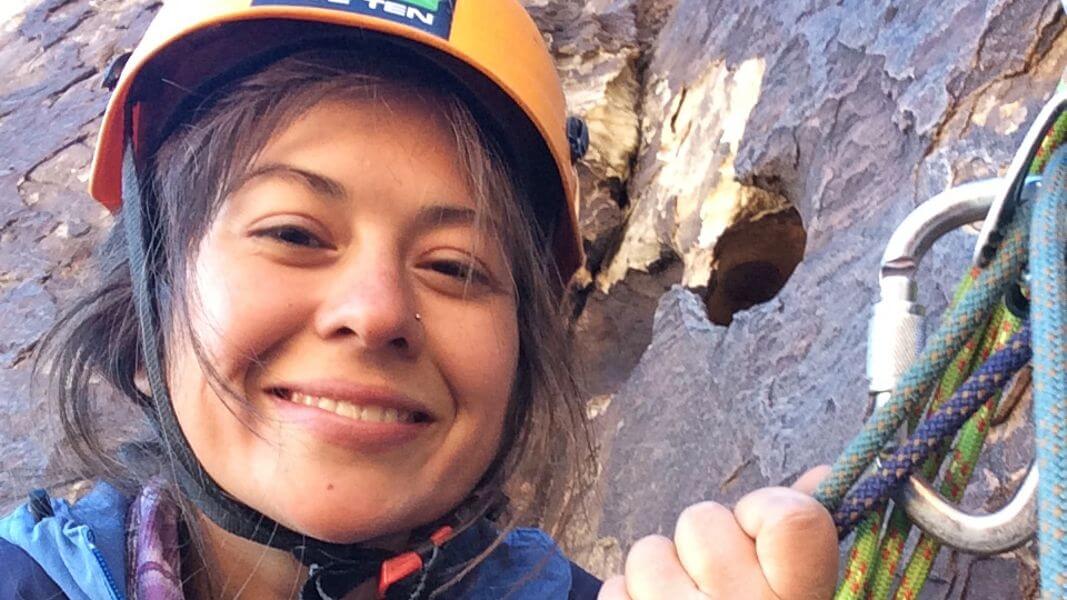 Hours of upward movement, the only person in sight is my partner, and I feel like I have Las Vegas all to myself. The sky with all of its marvels of color, the most beautiful sunsets, the smells of juniper and sage, the warmth of the rock having been sunbathed all throughout the day. It's what I learned and loved. Feelings, and struggle, and achievement. The highs of Las Vegas have presented themselves in a whole new light to me. These sandstone ascents have captured my heart like no other.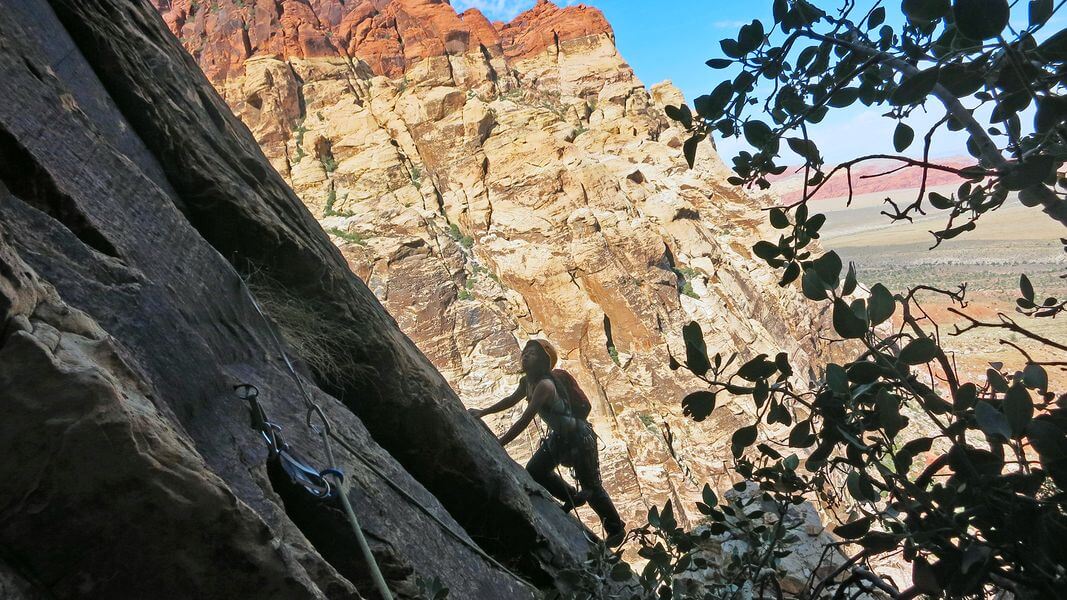 Four years later, that one-month stop of family dinners has turned into city views of my homeland at heights I'd never though possible, and not a chance of leaving it. What happens in Vegas stays in Vegas? Sure, except for your desire to just hang out on the Strip! Welcome to the other side of Las Vegas. The entertainment capital of my world. #NVAdventure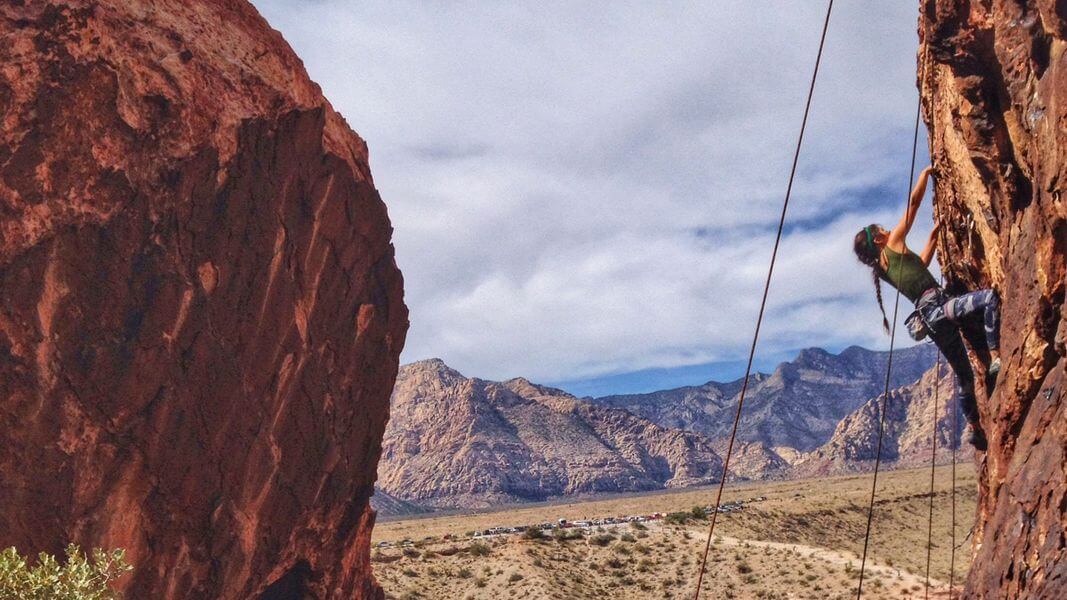 Get Inspired
Related Stories