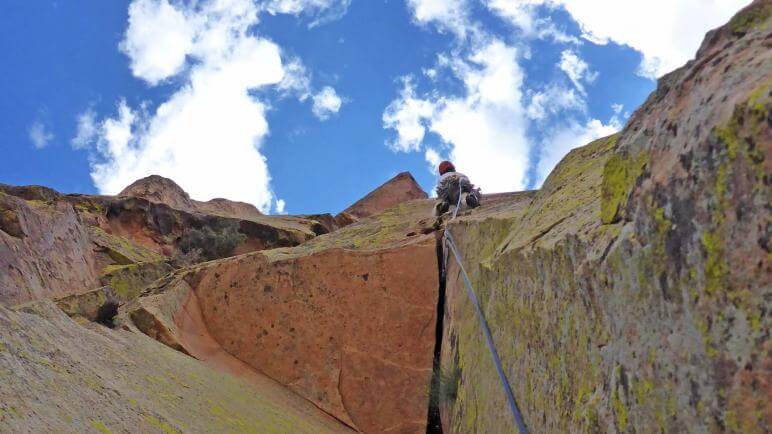 Realizing A Dream: Long, Hard and Free in Red Rock
All climbing days usually have the same genesis for me:
Consume large amount of caffeine

Get really excited about rock climbing

Start perusing the usual sources of stoke – climbing guidebooks, trip reports, and websites

Become fixated on a route beyond my ability

Lure unsuspecting partner into committing to the adventure

Start training like a man possessed to make it happen
Several years ago I was inspired to climb by coming across a picture of a man in a climbing magazine on a vast lichen-speckled sandstone wall split but a singular crack with tremendous exposure.Back then, I was living in Reno finishing up my graduate degree, the grade of this climb was well beyond my comprehension let alone beyond what I figured I would ever be capable of climbing, but what if…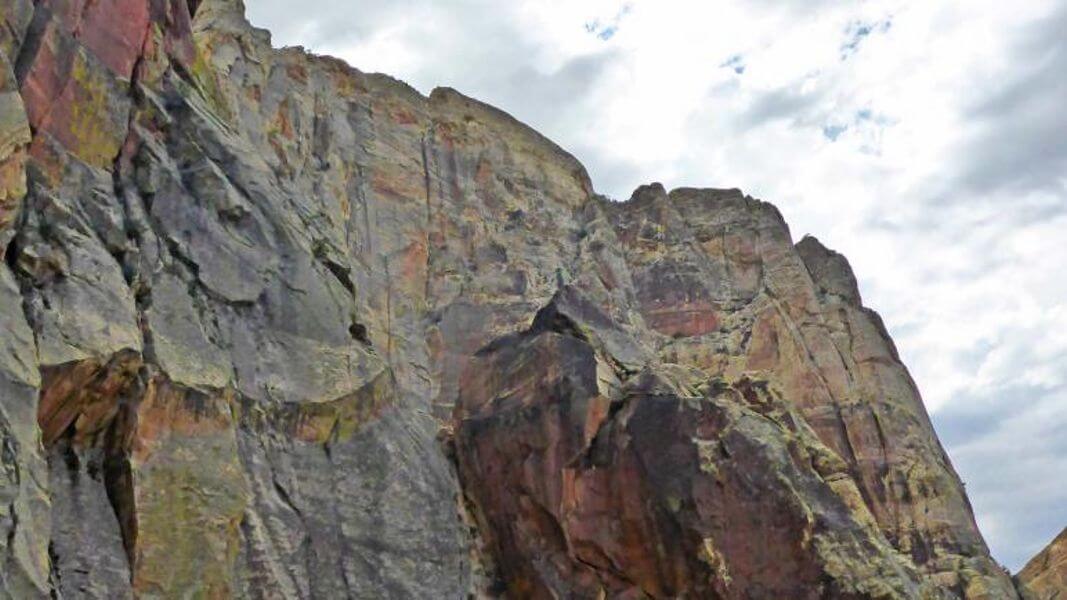 Fast forward a year and I would be making the move to Las Vegas to begin my career. With Red Rock Canyon as your backyard here in Las Vegas, I figured that there is no reason that with the right amount of motivation and training, I could maybe, just maybe, get myself to the level that I could climb the route.
Originally, I was slated to climb this route in May of 2014, and it was going to be awesome. I spent all spring of 2014 training my tail off…putting an absurd amount of effort into trying to make this happen. Unfortunately, a reoccurring back injury put my climbing future in jeopardy, eventually delaying it. Fast forward to late September of 2014 when I had a partner excited to go give it a go, and I felt healthy and that I was climbing well enough to make it happen.
My buddy Matt met at my house that September morning and we cruised the 10 minutes to the gate of the Red Rock Scenic Loop. Pounding coffee and zooming through the loop, we finally arrived at the Oak Creek Trailhead. Approaching via Oak Creek rather than Pine Creek was supposed to be a shortcut, albeit an unfamiliar one.We assumed we wouldn't be hiking out in the dark, so we weren't worried. I also made the mistake of wearing shorts….more on that later.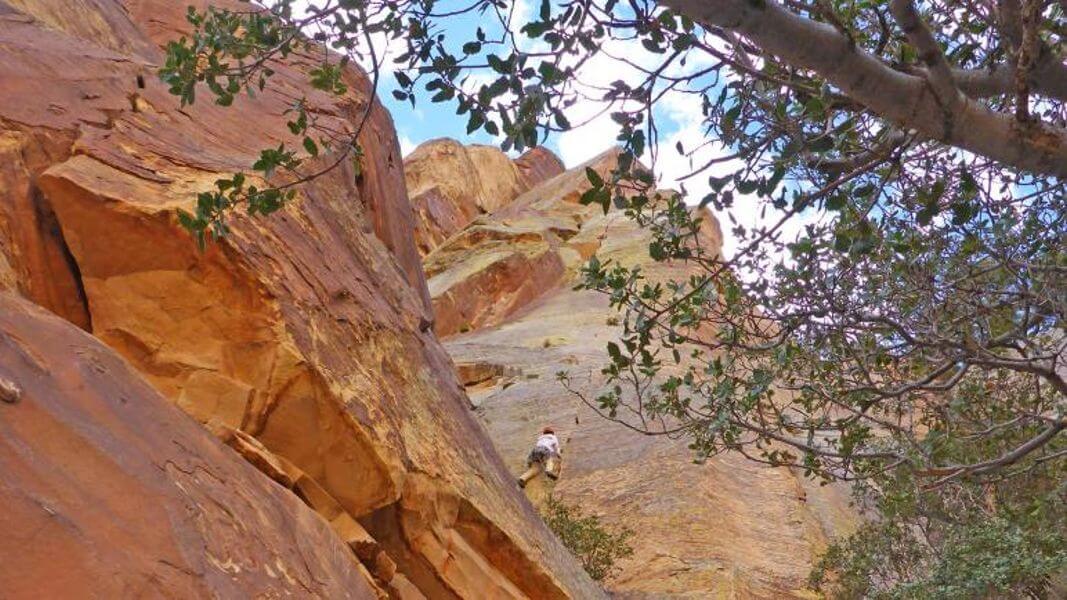 An exhausted march out in the dark lead to us doing some classic desert wandering in the surrealistic glow of Las Vegas in the foreground, with the rumbling of a thunderstorm coming from the background echoing through the canyons.
Once we were up and running, it all turned around. Cloud Tower climbed as well as it looked, and then some, and to this day stands as my favorite rock climb I have done anywhere. Every pitch was memorable and quality, my climbing partner Matt was fantastic, the crux was thoroughly difficult and awesome, the route was a great adventure, all the while just a 10-minute drive separated us from the car and beers at my house.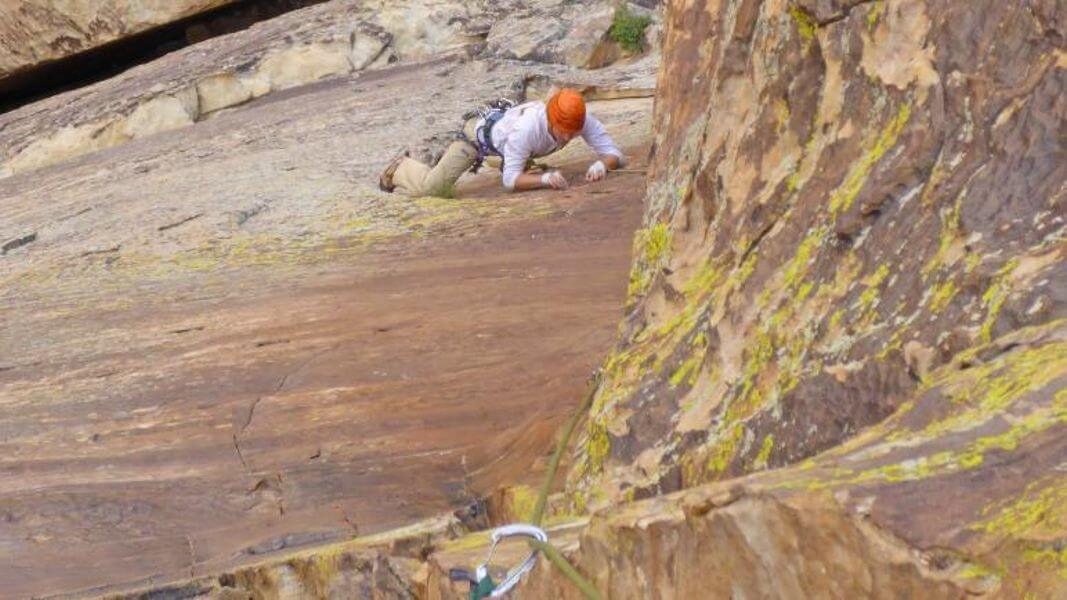 Once we got back to the house we cracked a few beers and began to sort through the days gear. It wasn't until this point that it hit me: this whole thing felt like a dream. The scratches on my legs from wandering through the desert at night in shorts, the aching muscles, and the perma-grin on my face were real reminders that this had actually happened. Amazing to have one 'dream route' already achieved.
The next morning I was drinking my coffee and received a text from Matt saying, "I feel like I went 12 rounds with Mike Tyson". I did, too, but I was already pouring over guidebooks and getting way too caffeinated to not get psyched to start planning another adventure. That was, until I made an attempt to stand up.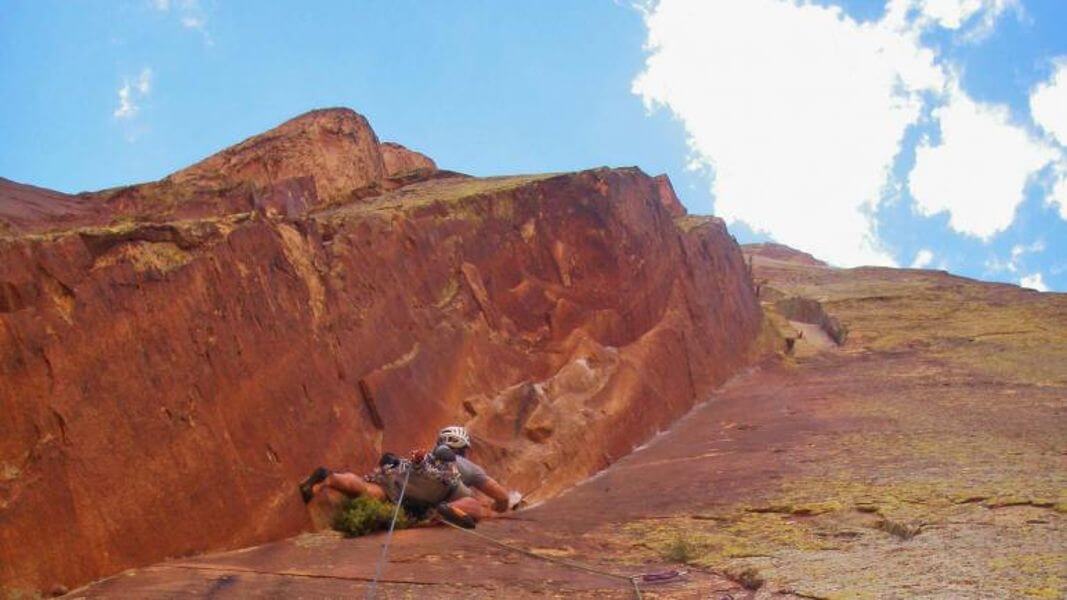 Climbing has allowed me tremendous access to Nevada's unbelievable landscapes, pushing me to do things I never thought possible. It has brought me all over the western United States and allowed me to form some amazing life-long friendships—with many experiences that are burned into my psyche for the rest of my life. When it comes down to it though, nothing really beats a day in my 'backyard' out at Red Rock with some friends. A bad day in the 'backyard' certainly beats a good day at the desk. #NVAdventure
Get Inspired
Related Stories