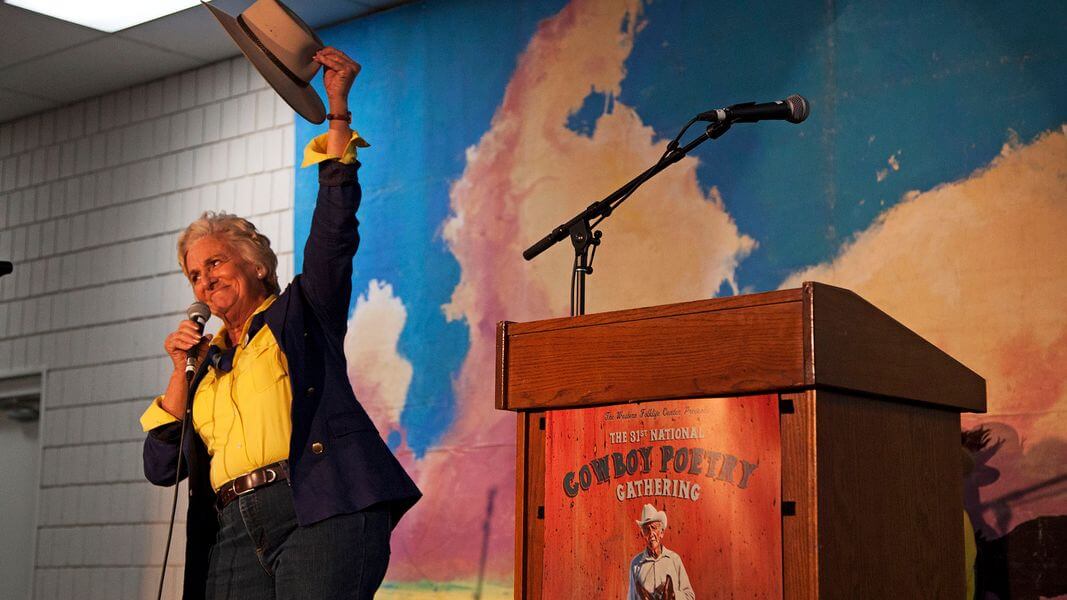 How to Cowboy Poetry, From Some Veteran Gathering-Goers | DAVID LOW & DEVON BLUNDEN
The wildly satisfying National Cowboy Poetry Gathering only rolls around once a year,* and as an event that nails the spirit of the Silver State without a hitch, we're guessing you'd want to roll into this thing tipped off and ready to enjoy it in the best way imaginable, are we right? Cue David and Devon, lovers of all things Nevada, expert-level Cowboy Poetry devotees and your secret weapon for how to enjoy this tasty event. Newbie or not, take a peek below to reel in 17 oh-so-worthy ways these Poetry professionals effortlessly relish this fiercely enjoyable Elko event.
*The 36th National Cowboy Poetry Gathering is happening January 27 – February 1
1. Stay up LATE.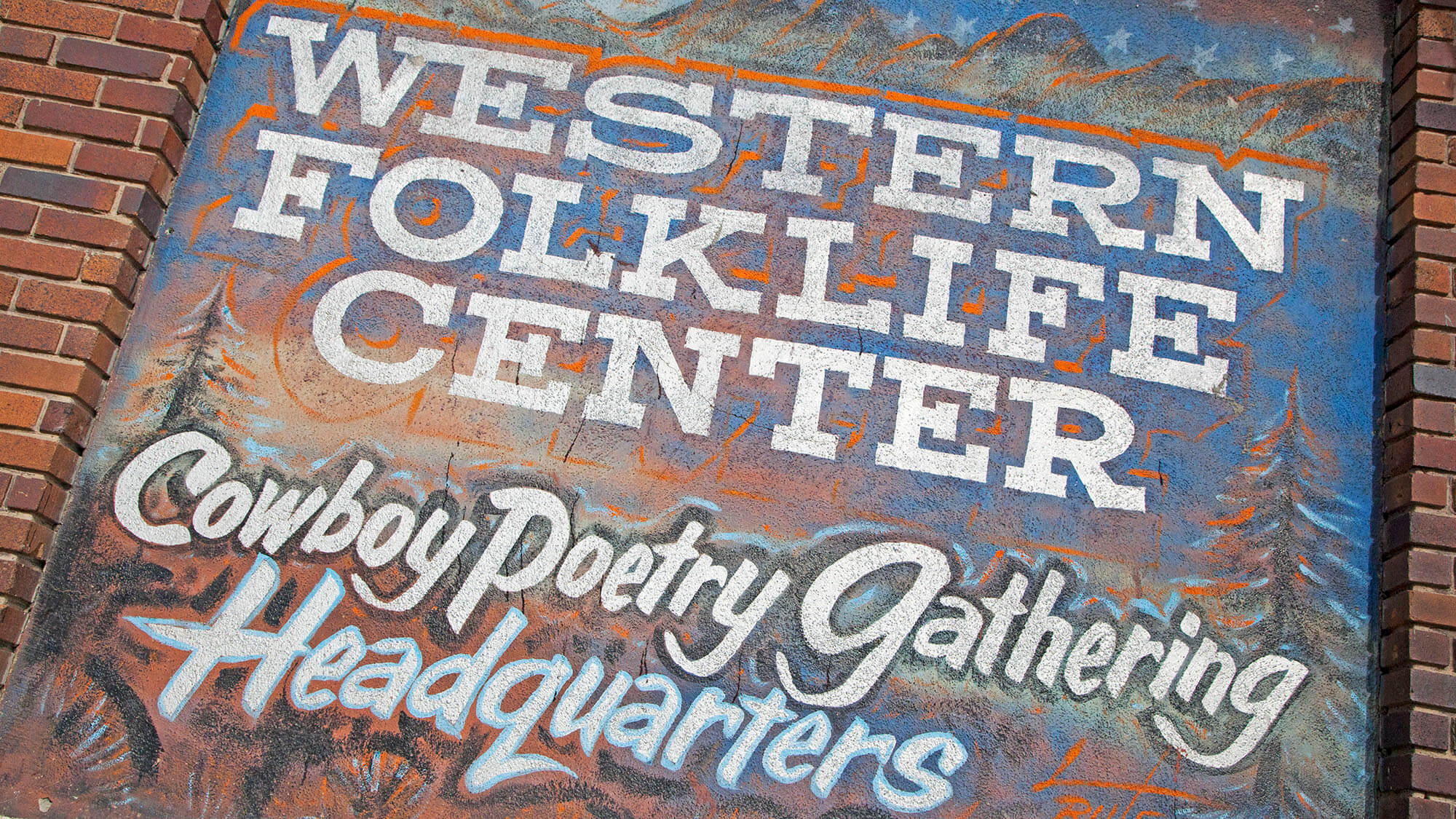 Later than you think, and prop up the Pioneer Saloon, the historic bar inside the Western Folklife Center. The conversation bucks from great to fascinating after the sleepy ponies have retired to their stables.
2. The Saturday Midnight Dance.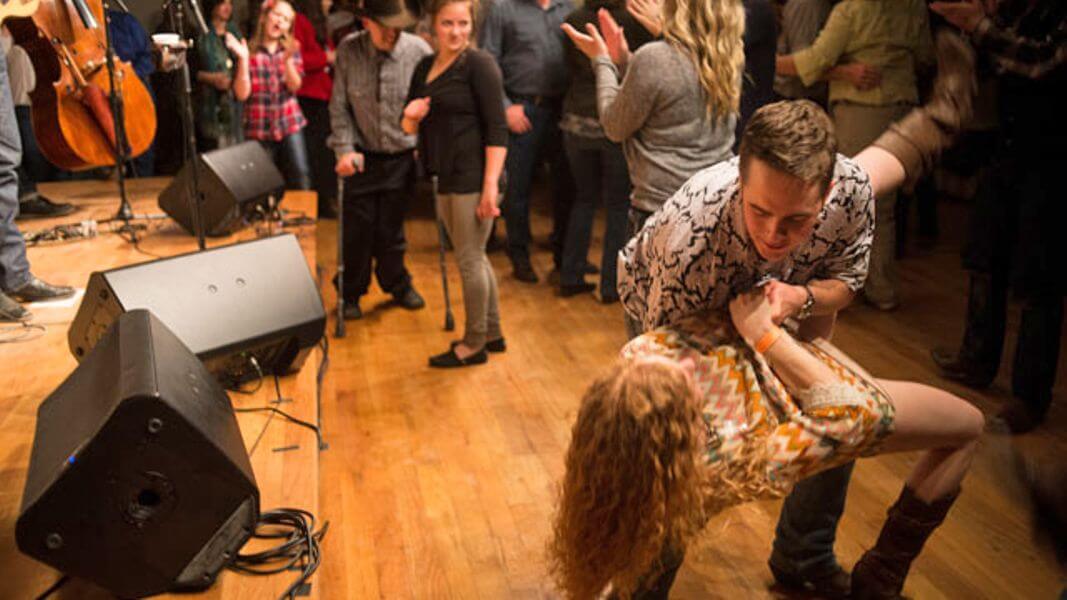 This is part of staying up late, so don't miss it! A live band supplies fast, upbeat western music you can really get down to. You don't need to be a lifelong whirlin', twirlin', footworkin' pro to have fun here, but—especially if you're a lady caught standing solo—expect to be offered an impromptu lesson by someone who is. Both of us have yet to attend a dance where we didn't leave sweaty from grooving and smiling ear to ear. Not in the mood to move? Grab yourself a Buckaroo Brew, hang at the bar; or head inside and enjoy the show erupting around you.
3. Plan ahead.
Look at the schedule before arriving in Elko and come up with a scheme. Circle your "musts," box your "if possibles," and zig-zag-line your "never heard of it but sounds interestings." In the end, you will thank yourself.
4. See a Film.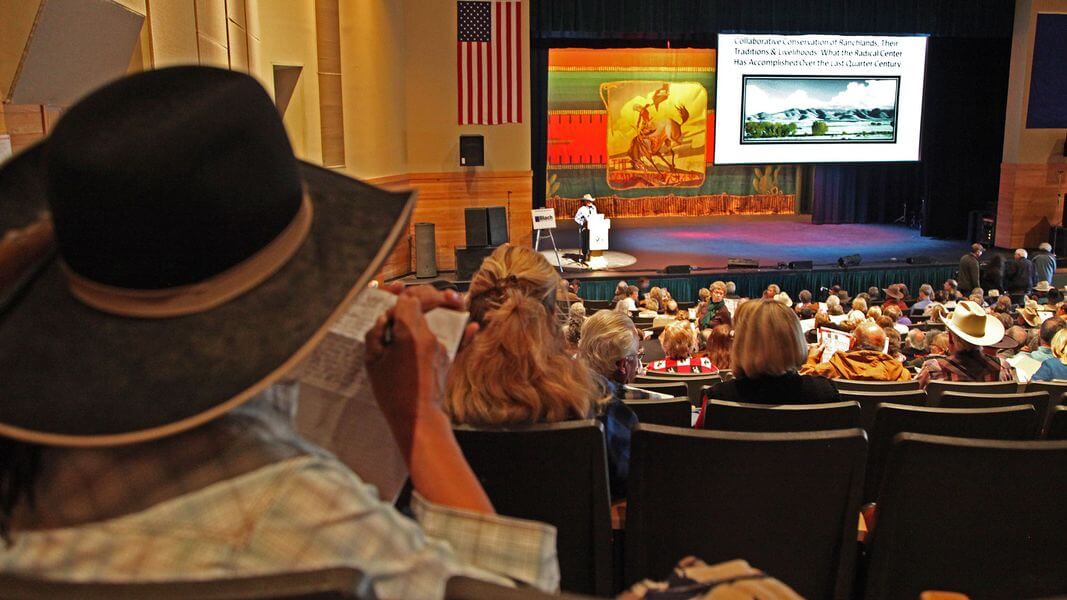 Professional filmmakers often attend screenings for spirited post-viewing Q&A about their enlightening features, which range in subject from western history to Native American soldiers to rodeo dogs and beyond.
5. Attend the Wiegand Galley Opening [inside the WFC.]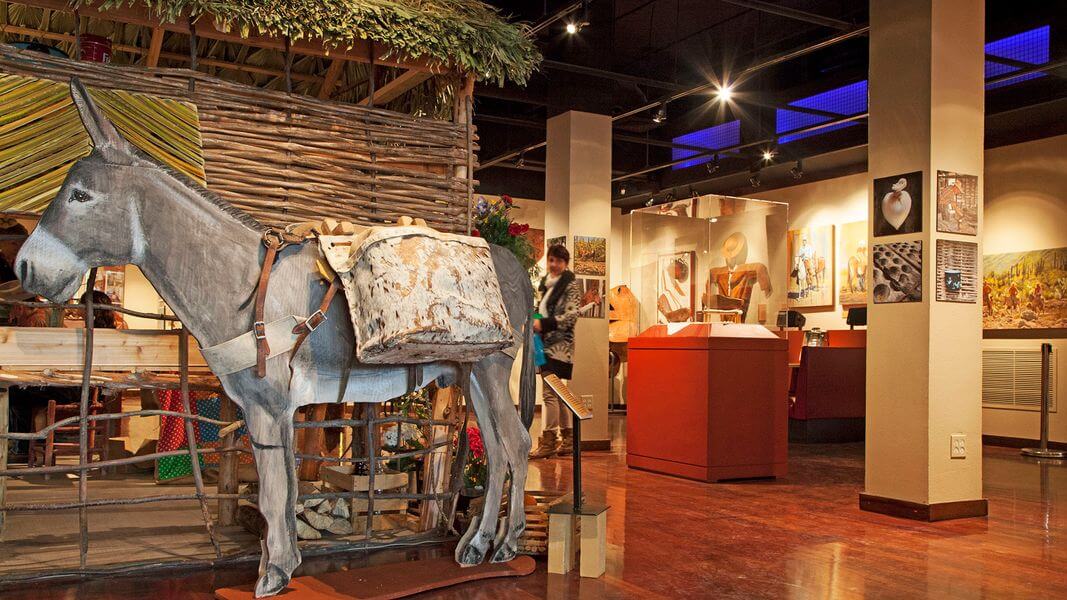 There's no bad time to pop in and explore stunning displays of artistry and craftsmanship from this year's featured regional guests of honor. However, the Wiegand Gallery Opening is a celebration of the celebration, offering chances to meet and chat with the artists, watch an artisan demonstrating his or her handcraft, and mingle with interesting folks. Feeling shy? Did we mention there's complimentary wine?
6. Support the Next Generation.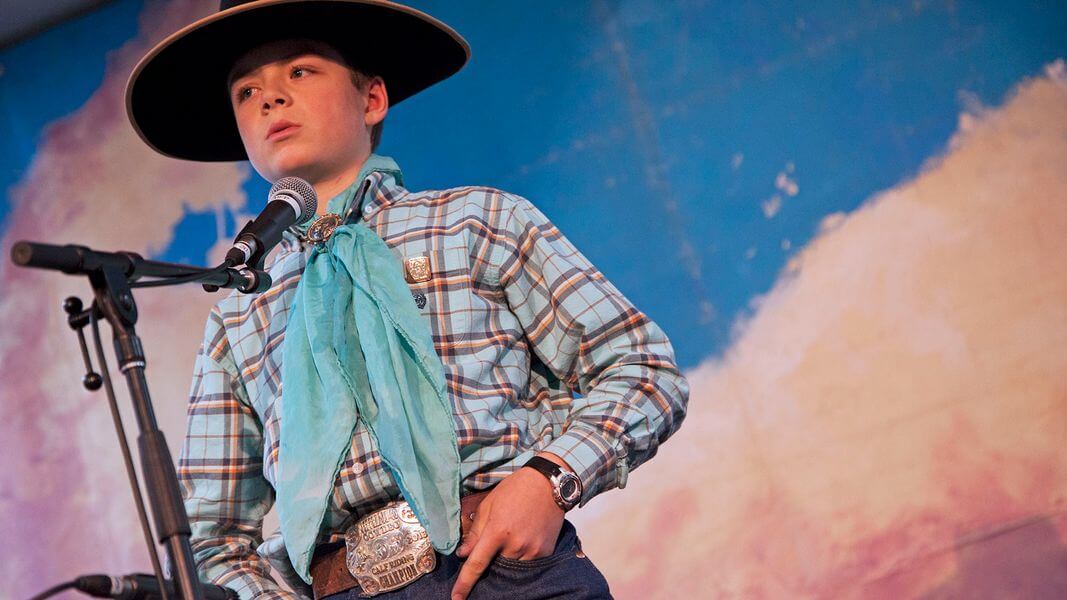 Deep West Videos. Produced with help from the Western Folklife Center, these diverse short features by fledging western filmmakers [of all ages] range from hilarious to heartbreaking, informative to inspiring, and feel anything but "amateur."
Teen Poetry Music Slam. A chance for Elko's future adults to perform art from the present or past—especially poems, spoken word, stories, and songs—from originals to "classics," hailing from the cowboy canon and far beyond.
Young Buckaroo Talent & Open Mic Showcase. Another opportunity to celebrate the major creativity of the local [and visiting] minors, this time with a focus on western performance, such as poetry, music and dance.
7. ​Volunteer!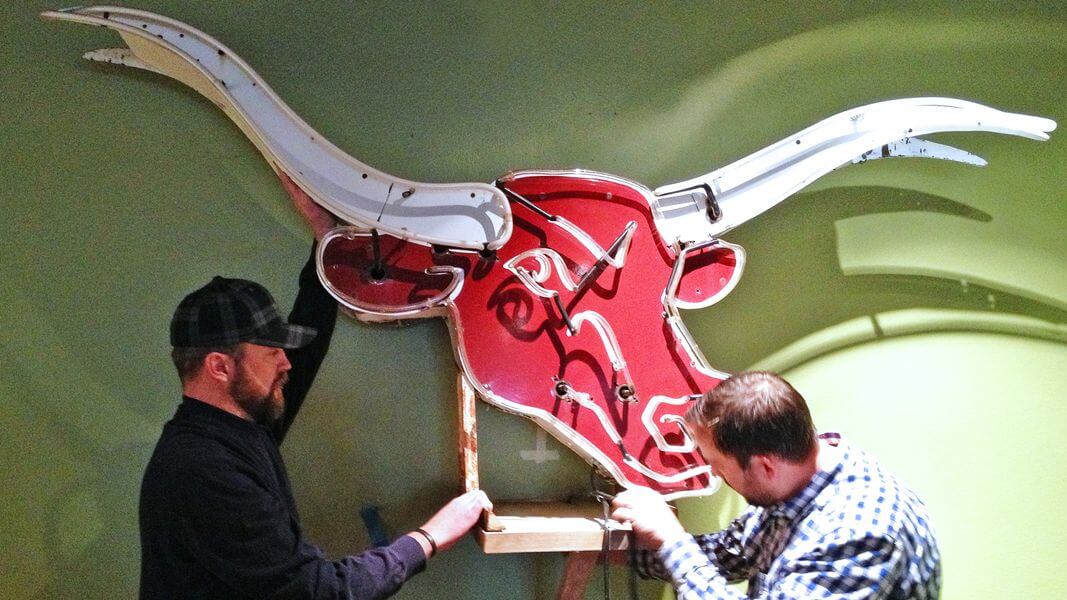 Want to be a part of the Gathering? There are always ways to lend helping hands, pens, social media updates, and much more. Get in touch with Volunteer Coordinator, Jerod Linder to offer your assistance or find out where it could be best directed. Email. Application. Phone: 775-738-7508 x236.
8. Take in the TUNES.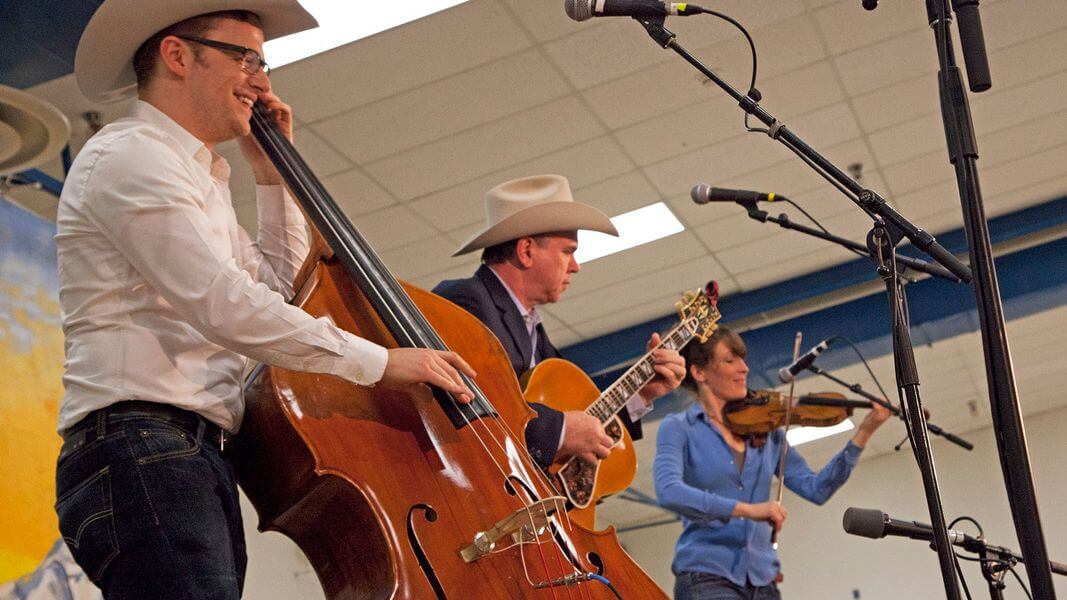 Many folks gather here to enjoy the poetry. And they should. But don't forget to take in all the TUNES. From classic cowboy ballads to hot electric western swing… heck, even a little yodeling here and there, you'd be hard pressed NOT to find something that moves you. Whether that's to two-stepping or to tears.
9. Talk to Strangers.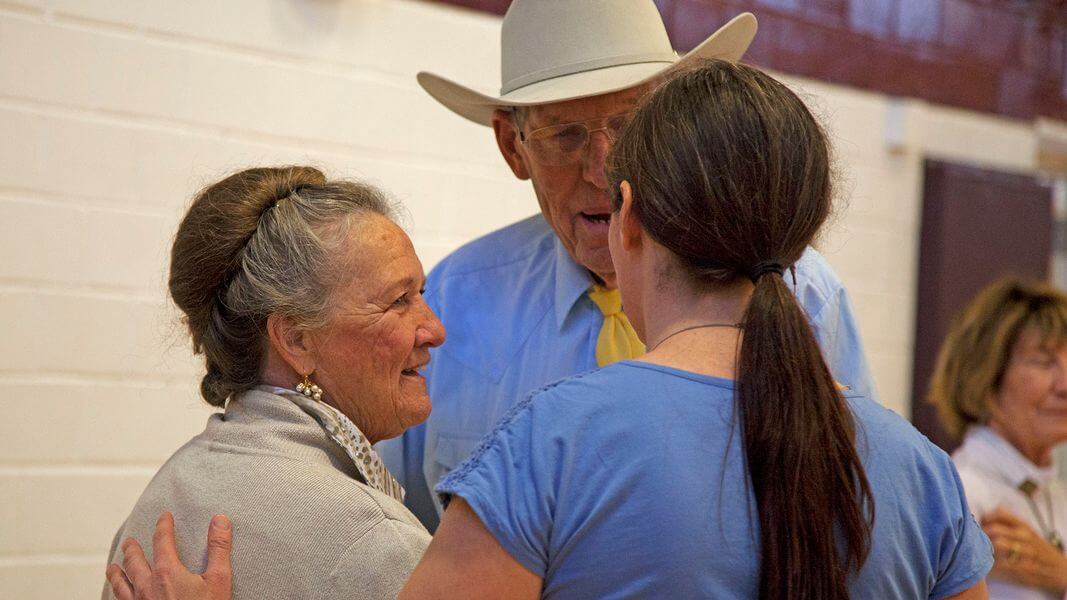 Everywhere you go. Everyone's got a story, and the crowd is more diverse than you might think. Great places to strike up a chinwag or hear a yarn spun: the Pioneer Saloon, The Star, in a free shuttle van, the WFC's Fireplace Nook, the tables by the bar at the Convention Center. Try to remember names; chances are you'll bump into folks again and again—perhaps as friends for many gatherings to come.
10. Go to the music jam session at Stockmen's.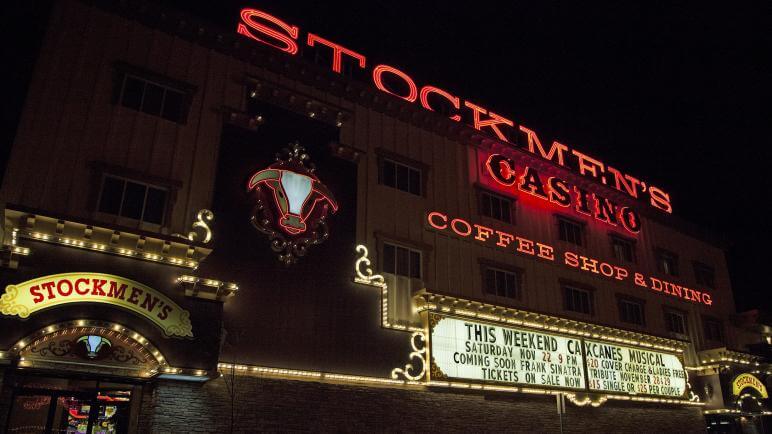 Bring a six-pack to share, and JOIN IN the music! While the quality and talent peaks just north of top-notch, the welcoming spirit keeps the pressure far south of slim-to-none. The more who partake, the better it is for everyone.
Something like a bohemian-leaning, wild-west speakeasy, this cultural oasis [next door to J.M. Capriola's] is home to dynamite art, live music, and the best drinks in town. Swing by during the Wild Women gallery opening kickoff on Thursday between 4 and 8, at other times, for tunes by celtic, folksy Southwind or the charismatic classic Billy Rose. Pro Tip: When people say they're headed to "the DLC" or simply "the wine bar," they mean here.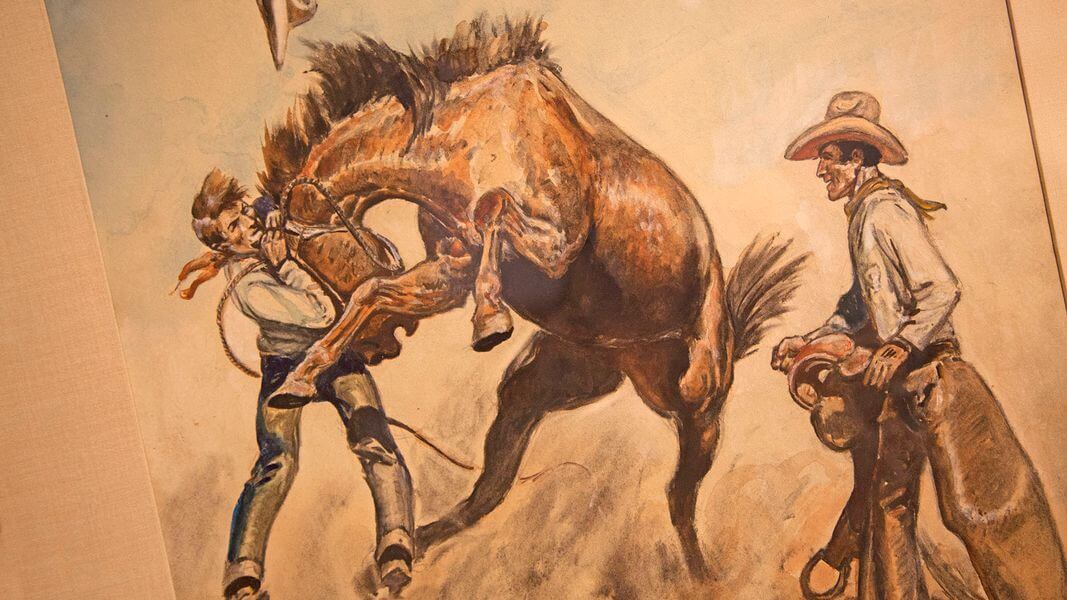 Your Deluxe Pass pin gets you free entry to this eclectic repository of area historical ephemera, antique guns, mining science, taxidermy dioramas, and spectacular original art. Not to be missed are the Will James Cowboy Art Collection, Ansel Adams' photos, the Great Basin Gear Show [featuring stunning artisan bits, spurs, braided rawhide and more—all for sale]. Best time to visit: during the Art of the West reception, featuring hors d'oeuvres, whiskey, wine and great conversation.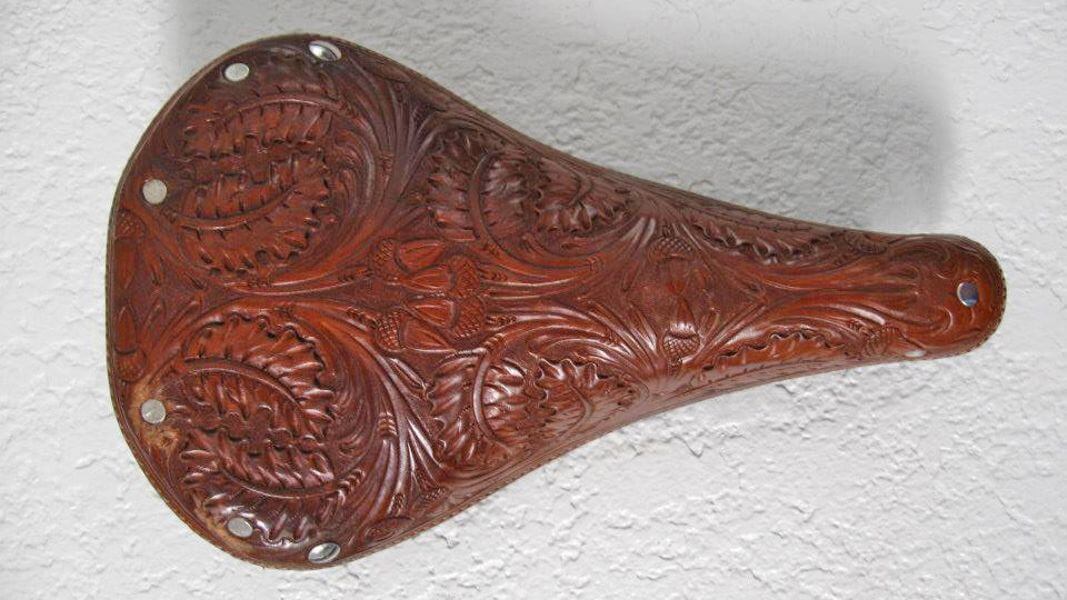 Go home with a piece of handtooled leather art that will last a lifetime. You don't have to buy a saddle. An exquisite belt, wallet, or even iPhone case will start conversations all year long, everywhere you go… and constantly remind you of the blast you had in Elko. David had them create a hand-tooled bicycle saddle for his personal steel pony.
14. Opt for the Deluxe Pass
We'd recommend just going for it. Doing so will get you into ALL the "non-ticketed" daytime shows and many events around town, thanks to a great souvenir pin that showcases artwork celebrating the year's featured regional guests.
15. Eat Things.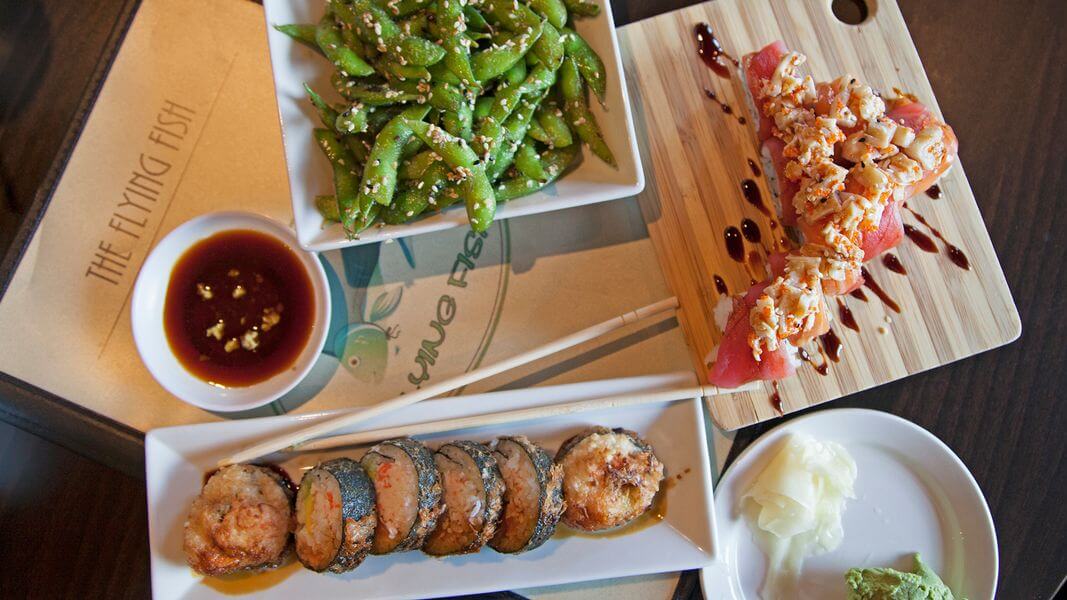 Blue Moon Asian Cuisine & Sushi Bar. Fresh, inventive, high-quality cuisine ranging from sashimi flavor-bombs and homemade miso to braised pork, tender rib steaks and mac 'n' cheese.
B.J. Bull Bakery. Hot pasties, meat pies, stuffed hot dogs, fruit pies and other Cornish-inspired deliciousness baked fresh and served to go. A breakfast treat that sticks to your ribs after a long night of Elkoholicism.
Roberto's. Get away from top-dollar dinners for an evening and settle for this top-dime Sonoran-style Mexican dive. Although it's dubiously known for having the "Best Burger in Town," [personally, we might give that one to Coffee Mug] surefire bets include the shredded beef chimichanga and the enchiladas platter. Show up HUNGRY, help yourself to the cabbage salsa bar, and grab a Negro Modelo. [2017 UPDATE: Sergio's is now Rigoberto's. But it's still delicioso.]
16. Drink Things.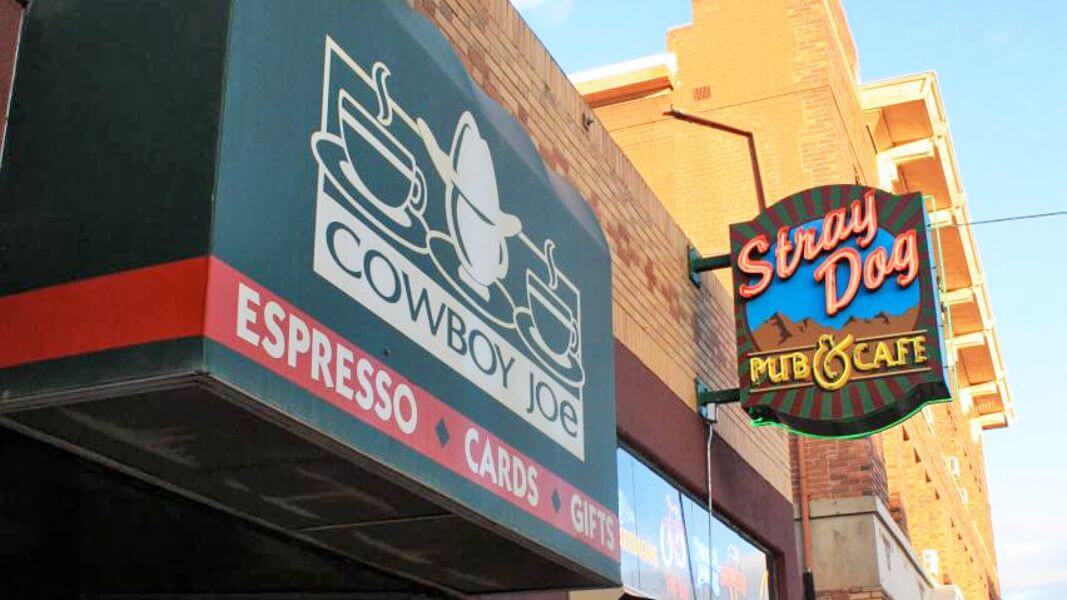 Cowboy Joe. Come enjoy the art, photography and perked-up conversation at this espresso-slinging hotspot with the most badass logo and neon sign of any coffee shop in the West.
Buckaroo Brew. Don't worry; if you don't find it, it'll find you. Usually, it'll just show up in your hand when it's someone's turn to buy. This free-flowing beer is local [from Ruby Mountain Brewing Co. just south of Wells], hoppy, strong and somehow only about $3 a pop at the WFC's Pioneer Saloon. This beguiling concoction is known for turning many a stubborn Bud/Coors/Miller loyalist subtly pro-IPA, almost as swiftly as those letters begin proving tough to pronounce.
BEER at the Stray Dog. Having been the quality-beer capital of Elko long before "craft beer" was "cool" here [or even a commonplace compound noun,] this narrow joint [just around the corner from the WFC] boasts an impressive list of beers you're sure to clink with strangers when it's elbow-to-elbow for Elko mainstay Mike Beck's annual guitar-driven three-evening corner-pocket residence.
Picon Punch at The Star. You've probably heard about this Basque boarding-house concoction that is bitter, stiff and totally Elko. Now go taste it. Also, the bar is an unofficial NCPG gathering place most times a day.
17. Sleep. [Not often, but when you absolutely have to.]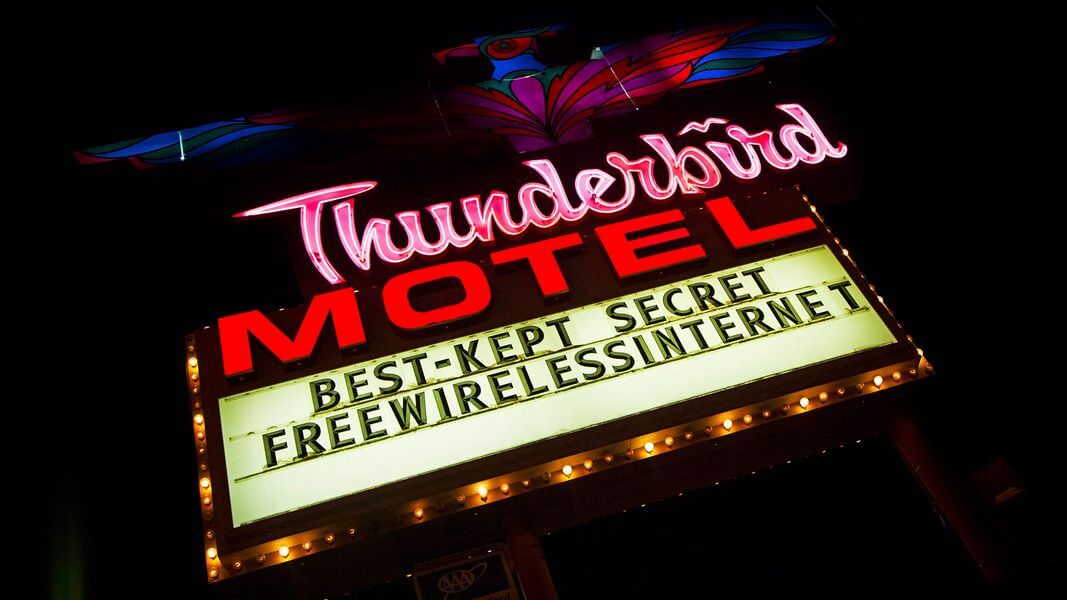 Stockmen's. A history of hand-changes and re-envisionings have taken their toll, but it remains a favorite of artists and longtime visitors. Ask for the "post-construction" rooms.
Thunderbird. Just a cool old motor lodge a stone's throw away from the action.
Red Lion. While it's more of a short free shuttle [or cab ride] from downtown, it's hoofing distance from the Convention Center and Northeastern Nevada Museum. Also, it's got the only real late-night restaurant around and a couple of good pinball machines.
Editor's Note: David Low is a Park Interpreter at Spring Mountain Ranch State Park outside of Las Vegas. Devon Blunden does marketing stuff for Travel Nevada now (although he didn't yet when he contributed to this article). The two met as roommates during AmeriCorps stints in Elko in 2009. Since then, they have earned a collective 16 National Cowboy Poetry Gathering notches on their custom J.M. Capriola belts. [Just kidding; they'd never deface such beautiful works of artisanship.]
For a full rundown on all schedule for 2020's event, be sure to check out the full schedule for the 36th Annual Cowboy Poetry Gathering.
TAKE ME THERE
Elko
National Cowboy Poetry Gathering
Western Folklife Center
The Star
Duncan Littlecreek Gallery & Art Bar
Northeastern Nevada Museum
J.M. Capriola's
B.J. Bull Bakery Pasties and Pies
Sergio's
Cowboy Joe
Ruby Mountain Brewing Co.
The Stray Dog
Stockmen's Hotel & Casino
Thunderbird
Red Lion
Get Inspired
Related Stories