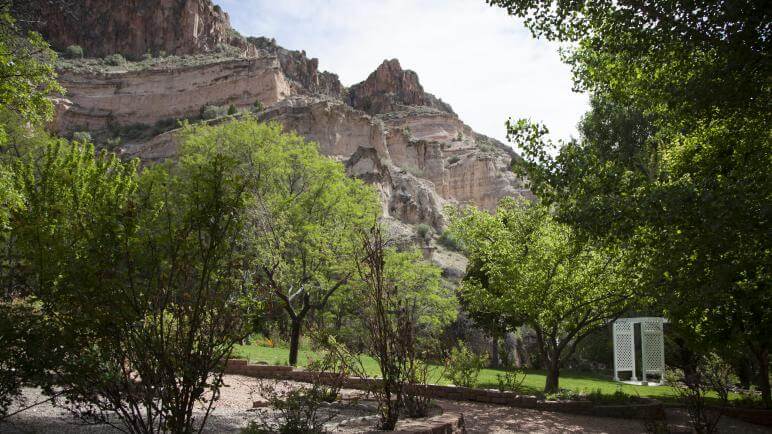 Pedaling Park to Park with David Low
ADVENTURER | DAVID LOW
There are many perks to being a park ranger for Nevada State Parks, but the most obvious is working in some of Nevada's most beautiful places. Another is getting to travel to other gorgeous places to help my co-workers with their jobs—like I did last Saturday when I traveled from Spring Mountain Ranch State Park in Las Vegas up to Lincoln County to help with the fourth-annual Park to Park Pedal cycling event.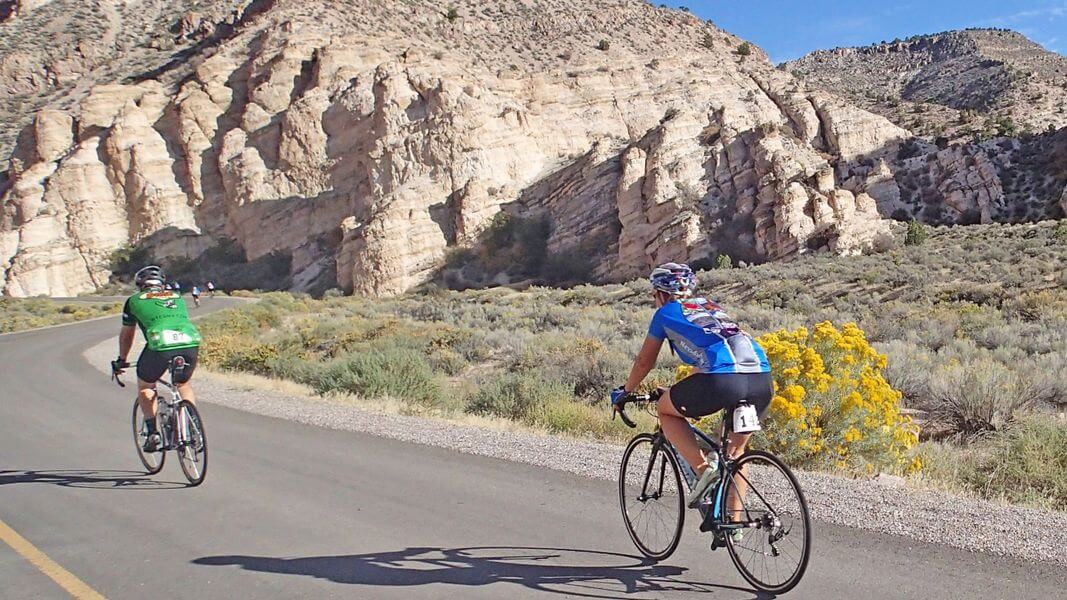 Imagine this as your work day: rise early and get into your cycling gear at Kershaw-Ryan State Park, a hanging-garden of a park nestled into a verdant canyon just outside of Caliente Nevada. Warm your hands on hot-cocoa as you register 180 smiling cyclists for their 40, 60, or 100 mile ride that will take them through three other state parks: Cathedral Gorge, Echo Canyon and Spring Valley. Send them on their way, and then stretch your legs as you mount your own bike to offer first aid support and road-side repair service to them for the rest of the day. Smell the crisp fall morning slowly warm into a sage-kissed afternoon.
I broke a sweat on the long climb up to Caliente Summit, and was relieved to find someone needed help with a flat tire. It gave me a chance to rest as we compared notes about our fortunate tail-wind, the bountiful energy bars and sandwiches at the aid stations placed every 20 miles or so along the route, and about the mild weather, so shocking compared to our Las Vegas heat.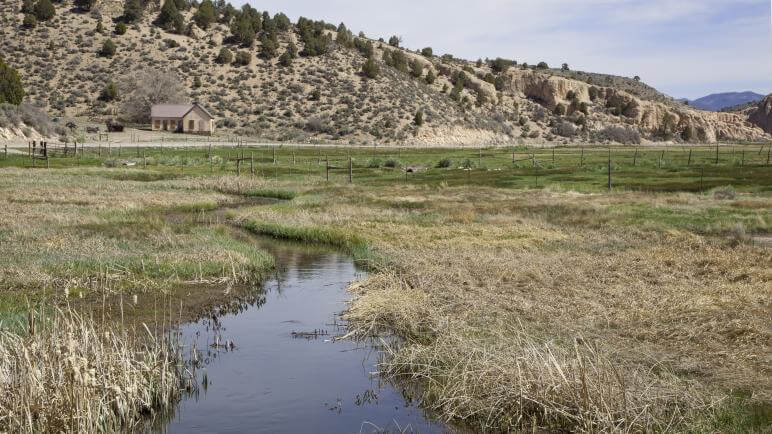 After 60 miles of riding I cruised back into Kershaw Ryan State Park to find the Dutch oven dinner nearly ready, the aroma of roasting potatoes and pulled pork filling the canyon. I had just a few minutes to lay back on the lawn under a cottonwood tree before being drafted into service to announce the raffle contest while the hungry riders dug into dinner. Biking jerseys, gift cards, and even a year pass to all Nevada State Parks were given out, and finally, I got my chance to eat that well earned meal!
The day had been long and I was exhausted, but not for the first time did it occur to me how lucky I am to get to call days like this one "work". I can't wait for more exhilarating days on the job in the weeks to come – my park, Spring Mountain Ranch, is hosting a civil war re-enactment on Nevada Day weekend, and a Mountain Man Rendezvous the following weekend. No doubt I'll run my legs off both weekends, but I'm sure I'll have a blast doing it. Come join us and see for yourself! #NVAdventure
Get Inspired
Related Stories