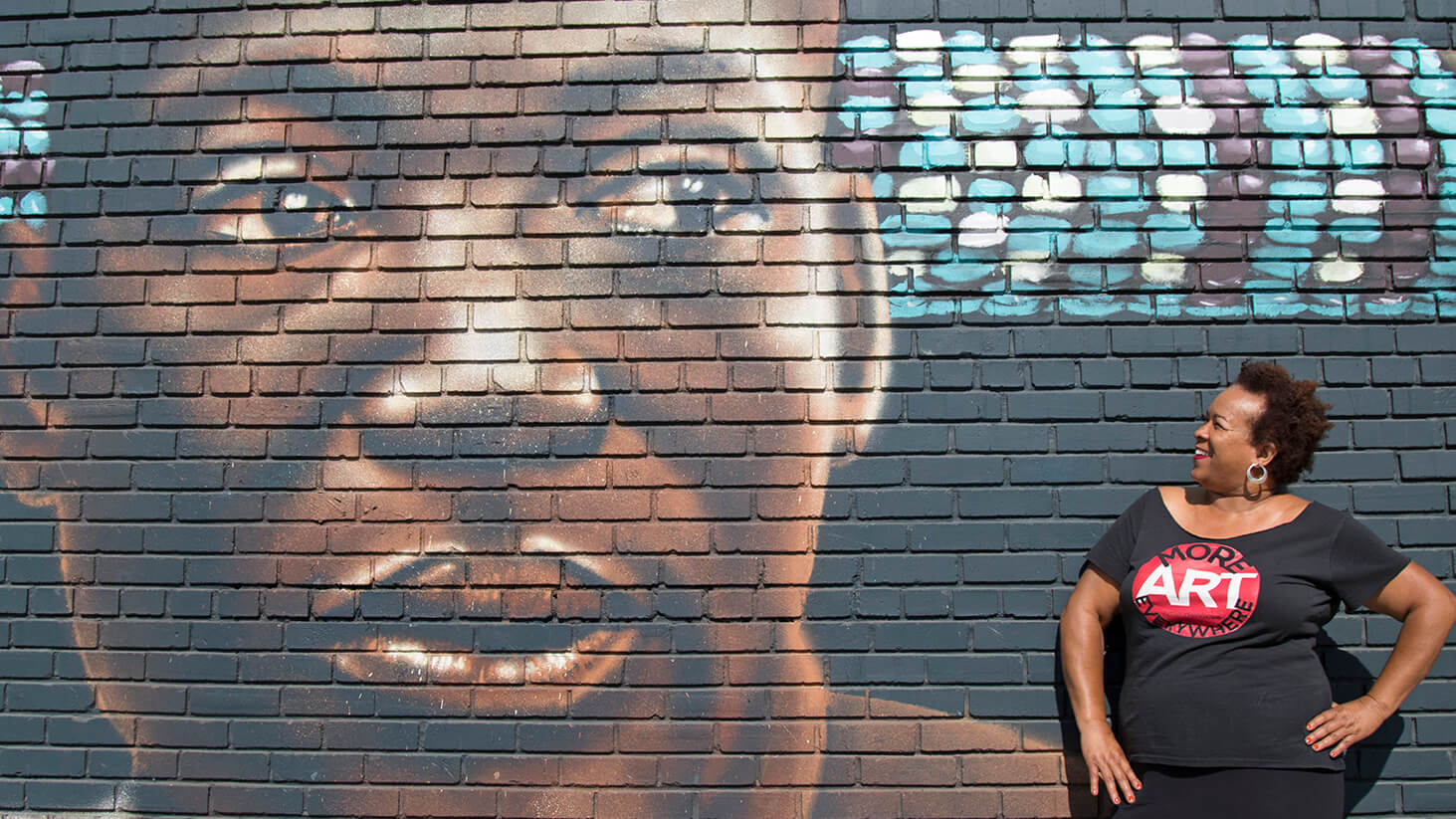 17 Ways to Soak Up Some Nevada Culture
1. Reno's Midtown Mural Tour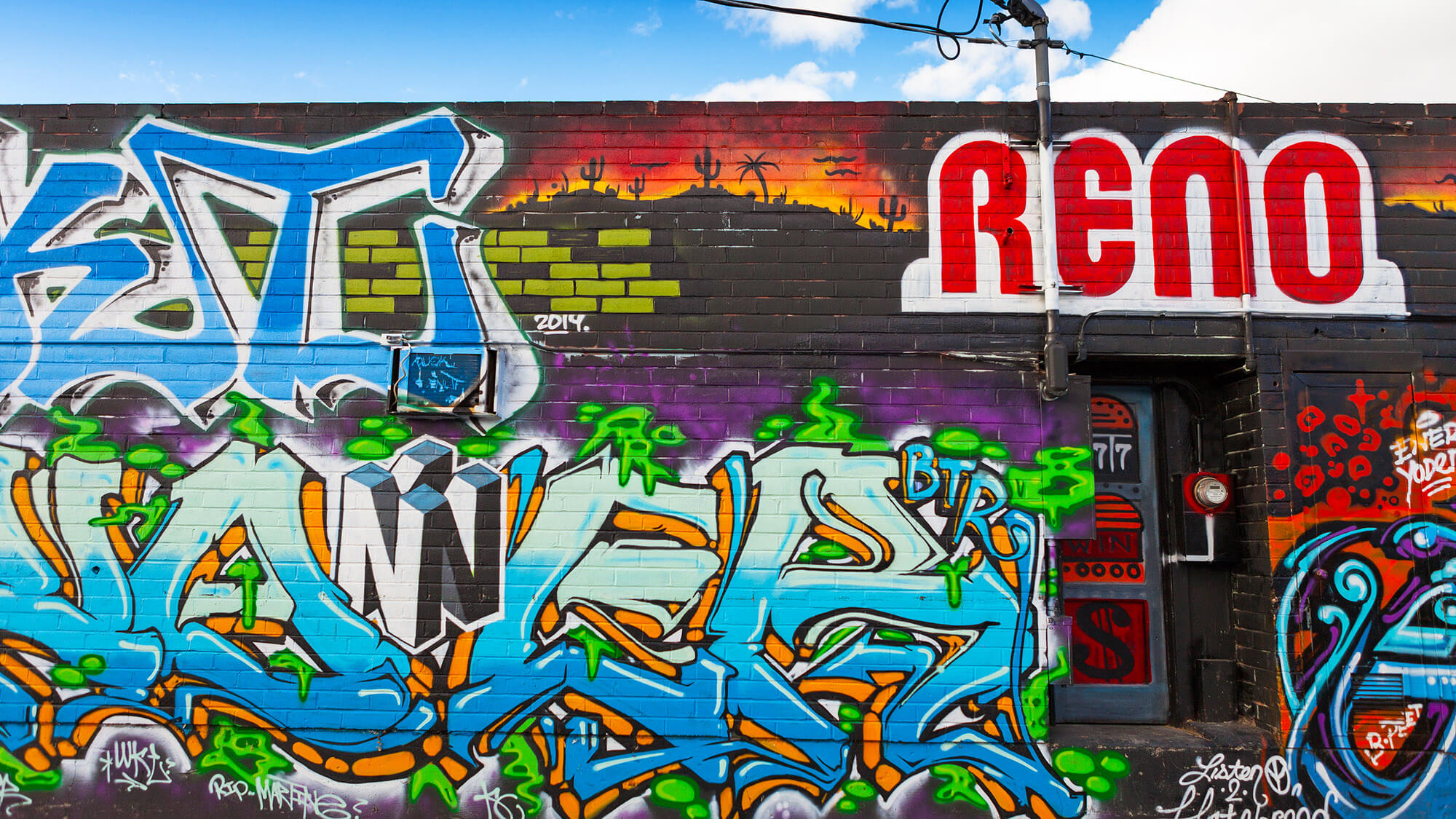 One of the most rousing cultural experiences you can get down on in this amazing state can be found in Midtown Reno. This up-and-coming, imperfectly perfect package of retailers, bars, restaurants and music venues hasn't been happening for long. As difficult as it may be to imagine now, this chunk of the Biggest Little City used to be somewhat unsavory a few years back. Oh, how the tides have turned. In less than a decade's time, the central part of Reno, between downtown and uptown, has turned into the place everyone wants to be, while totally redefining an outsider's interpretation of Reno culture. But wait, there's more. Among this 1.5-mile-long, half-mile-wide stretch of locally owned establishments are a myriad of murals… super duper cool ones at that. And I'm not just talking about a little bit of street art here, and another dinky mural there. More than 60 face-meltingly vibrant murals—all painted by local, national and international artists—decorate this batch of buildings, alleys, and other nooks and crannies off the beaten track. For a self-guided tour, head to Art Spot Reno for a very specific map that includes the location of each mural. If you want to amp up your Midtown Mural Tour a bit more, take advantage of the docent-guided tours that go down for $10 per person, every second Saturday at 11 a.m.
2. Buckaroo Hall of Fame & Heritage Museum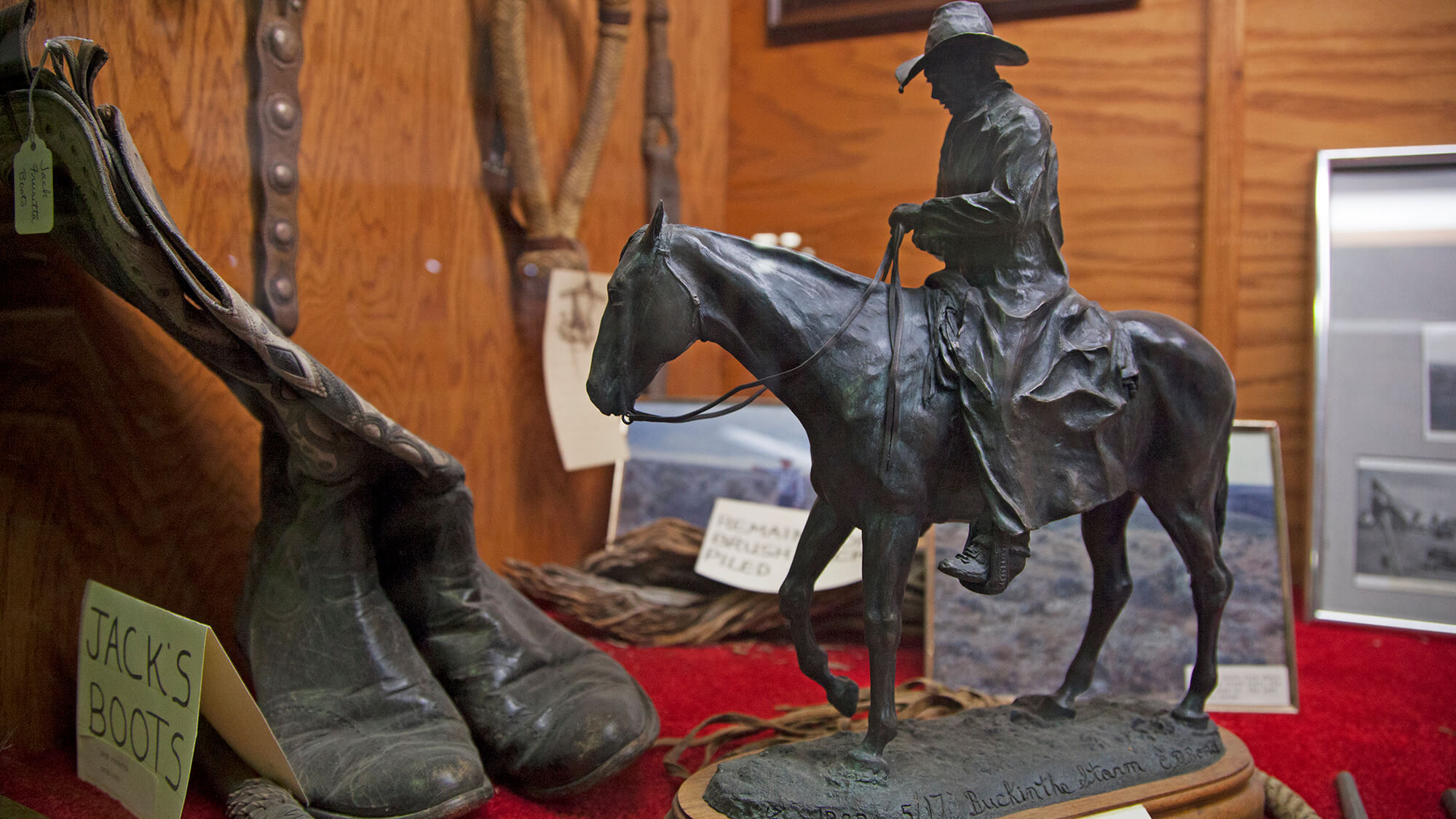 You can't fully experience Nevada without getting a dose of Cowboy Country; that much is absolute. The southern half of this gargantuan state might live up to how Hollywood portrays it: sweeping Mojave Desert scenes, rattlesnakes, and a roadrunner or two. BUT, this northern chunk of the Silver State is choice high desert landscape, loaded with some of the most striking mountain ranges, pristine alpine lakes, and of course oodles of rangeland… an optimal locale for cowboys to do their thing. But let's be clear: in Nevada, there ain't no "cowboys" 'round here… oooooh no. Just as a vaquero describes a Spanish cowboy from a particular region, a cowboy from the Great Basin is known as no other than a bonafide Buckaroo. To familiarize yourself with this fascinating subculture of cowboys, hightail it to no other than the Buckaroo Hall of Fame—nestled in the heart Winnemucca—which is one of the best examples of a real-deal cowtown in the whole dang state. Downtown's old-timey facade will set the mood, and regardless of whether you're sporting a stiletto or a square toe, the minute that foot crosses the threshold, you'll have a hard time not connecting with this affectionately assembled buckaroo shrine. Commemorating real working cattlemen and horsemen who lived—or still live—within 200 miles of Winnemucca, the Buckaroo Hall of Fame oozes with pride down to every last rawhide rope, well-worn saddle and buckaroo flat hat in the place.
Travel Nevada PRO TIP: Pay attention to the way "Buckaroo" is tossed around in NV. A handful of garments, beer and other things have been named Buckaroo this, or Buckaroo that around these parts, usually for good reason. If you really want to up your game, be on the lookout for Ruby Mountain's Buckaroo Brew. If you order one of these pale ales, you'll be sure to charm any local right outta the gate—not to mention your tastebuds.
3. The National Atomic Testing Museum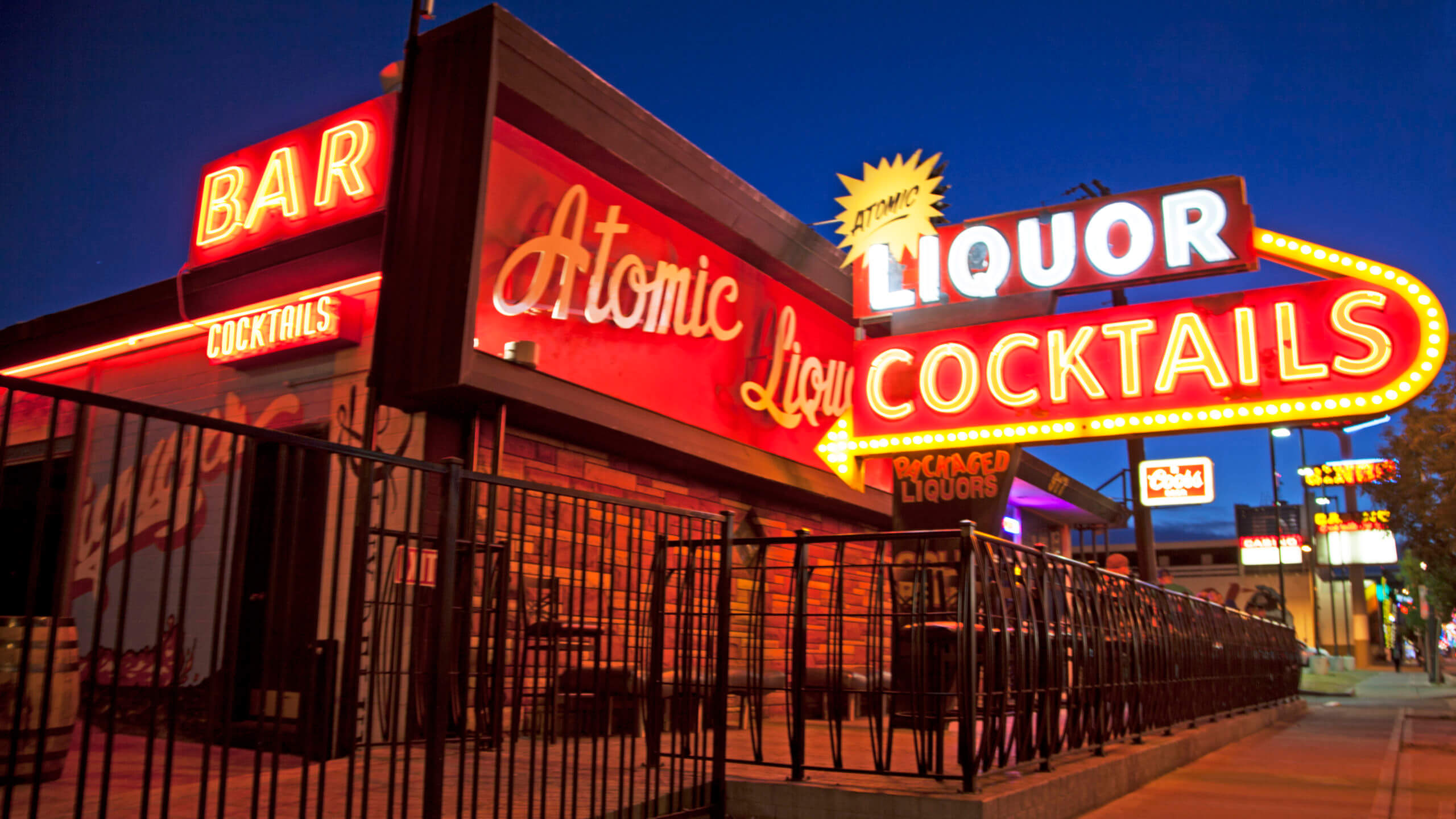 There are tons of stereotypes that put Nevada on the map… glimmering lights and neon, mobsters, and exotic desert landscapes. But, there is one undeniable series of events that put Nevada on the map, which still blows all the others away… pun intended. NUCLEAR NEVADA! Way back in the 1950s, basically the lower third of Nevada was devoted to nuclear testing in an area called Nellis Air Force Base, otherwise known as the notorious Area 51. The mystique of this top-secret government testing facility has snatched the attention of many, propelling pipe dreams of secret alien experiments and other off-the-wall theories. To learn all about this uncanny Nevada subculture, head for the National Atomic Testing Museum in Vegas where you can get the full rundown on the destruction and survivability of testing, environmental impact, and even the Miss Atomic beauty pageant. Plus, if you're extra organized, plan ahead for the highly coveted sold-out-a-year-in-advance tour of the National Atomic Test Site.
4. Eureka Opera House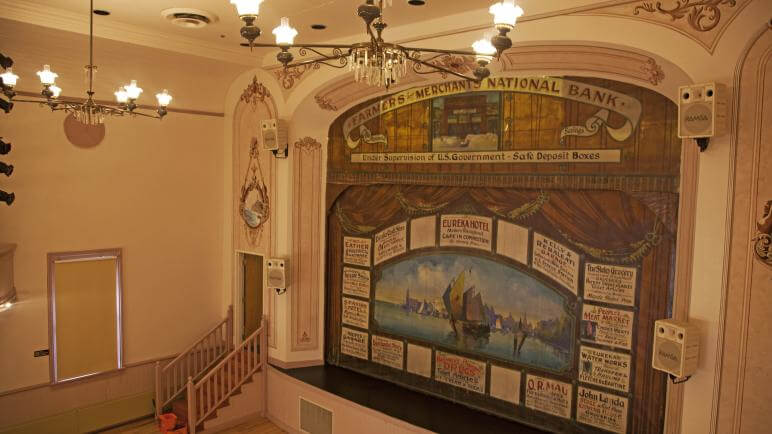 When traveling the Loneliest Road in America, one no-brainer of a stop is the Eureka Opera House, in you guessed it… Eureka. Depending on which way you're traversing Nevada, you'll be about ⅔ across the state and desperately in need of a deep leg stretch in tandem with a solid dose of massively impressive history. Seriously, when is the last time you've been in a 133-year-old building that looks as immaculate as it did on opening day no less? The exterior of this gem looks pretty dang impressive, but the minute you climb up that original wooden staircase and lay your eyes on a real-McCoy 1880s opera house with an intact, hand-painted oil backdrop. YAH. Check in at the office for more info on the courthouse, sign the logbook (because why not), check out the basement for quite the display of personally autographed photos of famed performers who've taken the stage at the Eureka Opera House, and wander upstairs to get this amazing balcony view. And to think you'd have just driven by? Straight silliness.
5. The Neon Museum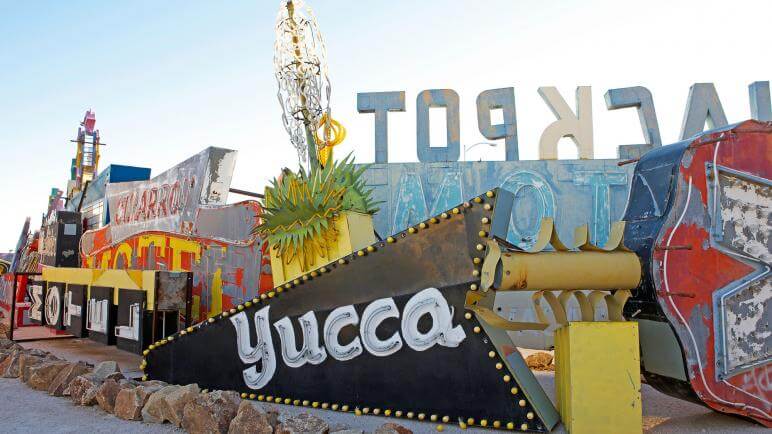 Nevada culture, what would it be without neon? It's art, it defines Nevada, it's the whole package and can be found just about anywhere in the state, whether you're strolling the Strip or roaming Idaho Street in downtown Elko. Maybe you've seen monstrous casinos detonated on TV… ever wondered what happened to the formerly-iconic signs in their retirement from beckoning people in? Many were likely scrapped, some were rescued by private collectors, and others sat in unused, tucked away corners of other casino properties for decades. That is, until 1996 anyway, when this neon-loving group realized a very important nugget of Nevada history that belonged to us, was quickly vanishing. So a nonprofit formed, scavenged Nevada and all surrounding areas for dilapidated signs tossed in a junk pile and wrangled them to the former La Concha Motel [perfect, right?] and opened the nation's very first Neon Museum. These unrefurbished slices of Nevada's past are housed in what they refer to as the "boneyard," and a collection of masterfully restored signs can be found inside the museum, giving visitors a glimpse of these sacred national treasures that are not only important to Nevada's glittering past, but to the entire nation, with the historical and artistic importance they bring to all of us. Snag a daytime tour or a dazzling dusk or nighttime tour when these beauts are fully illuminated in all their glory. It won't take but a minute of standing beneath these multi story gems, blanketed in their vibrant, multi-colored light, hypnotized by an addictive buzz, for you to see that the Neon Museum is Nevada's most immersive art gallery.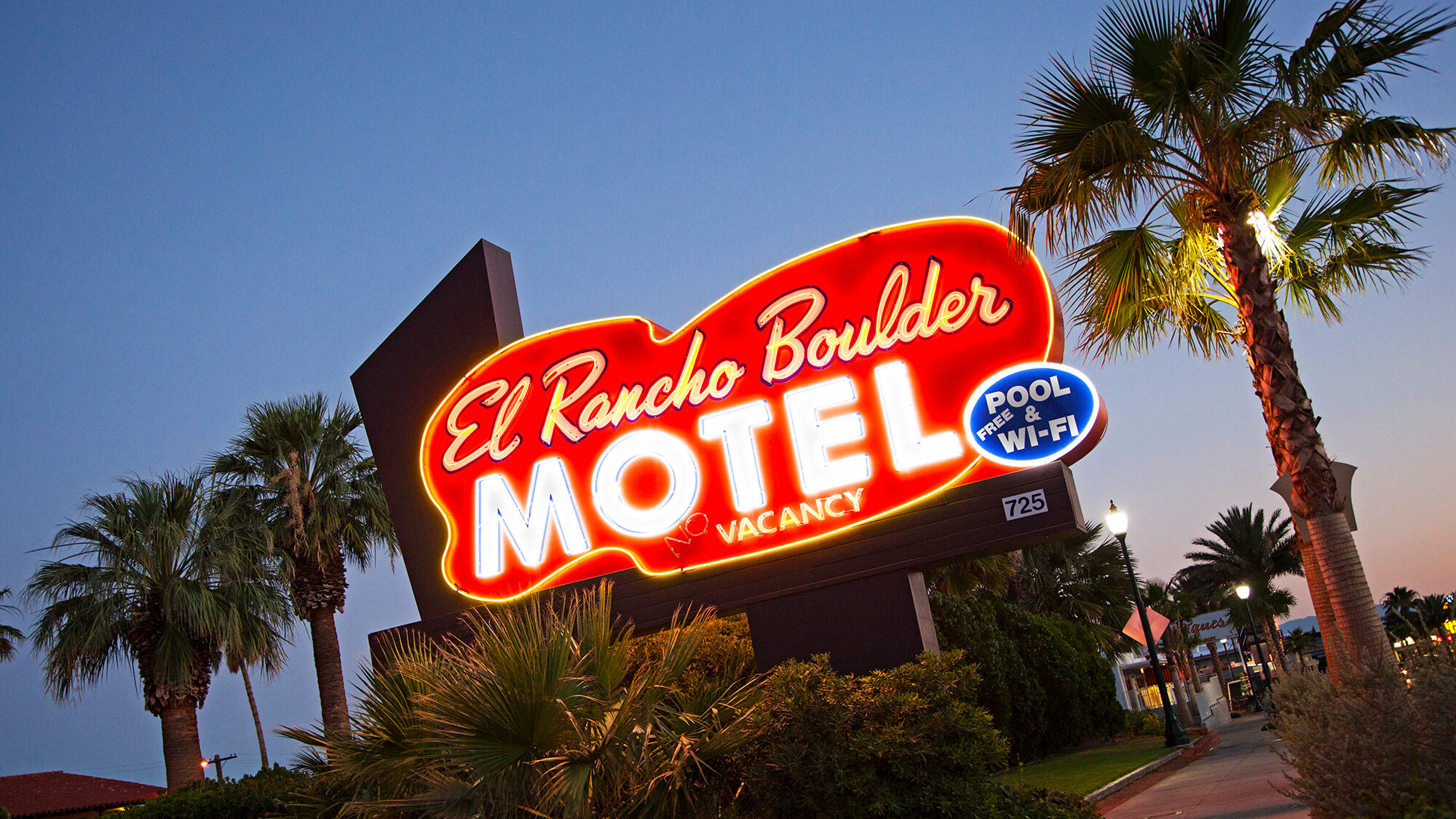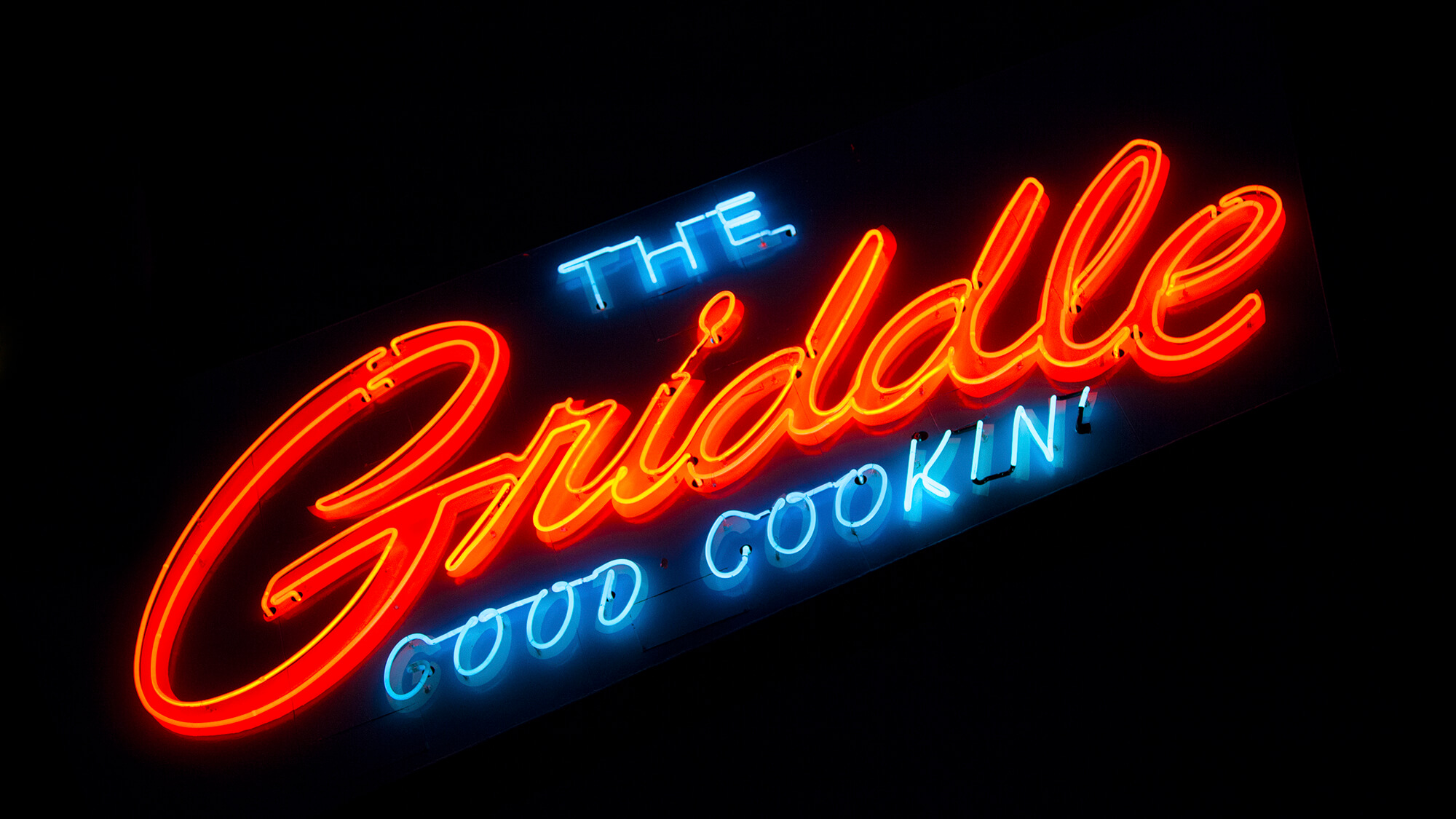 Travel Nevada Pro Tip
Travel Nevada PRO TIP: The biggest pocket of neon is in Vegas, but some of the real gems live in smaller communities in the Silver State. If you're up for chasing a few more bright lights, some of the best untouched neon is in the historic district of Boulder City, along with Pioche, Ely and Winnemucca.
6. Extraterrestrial Highway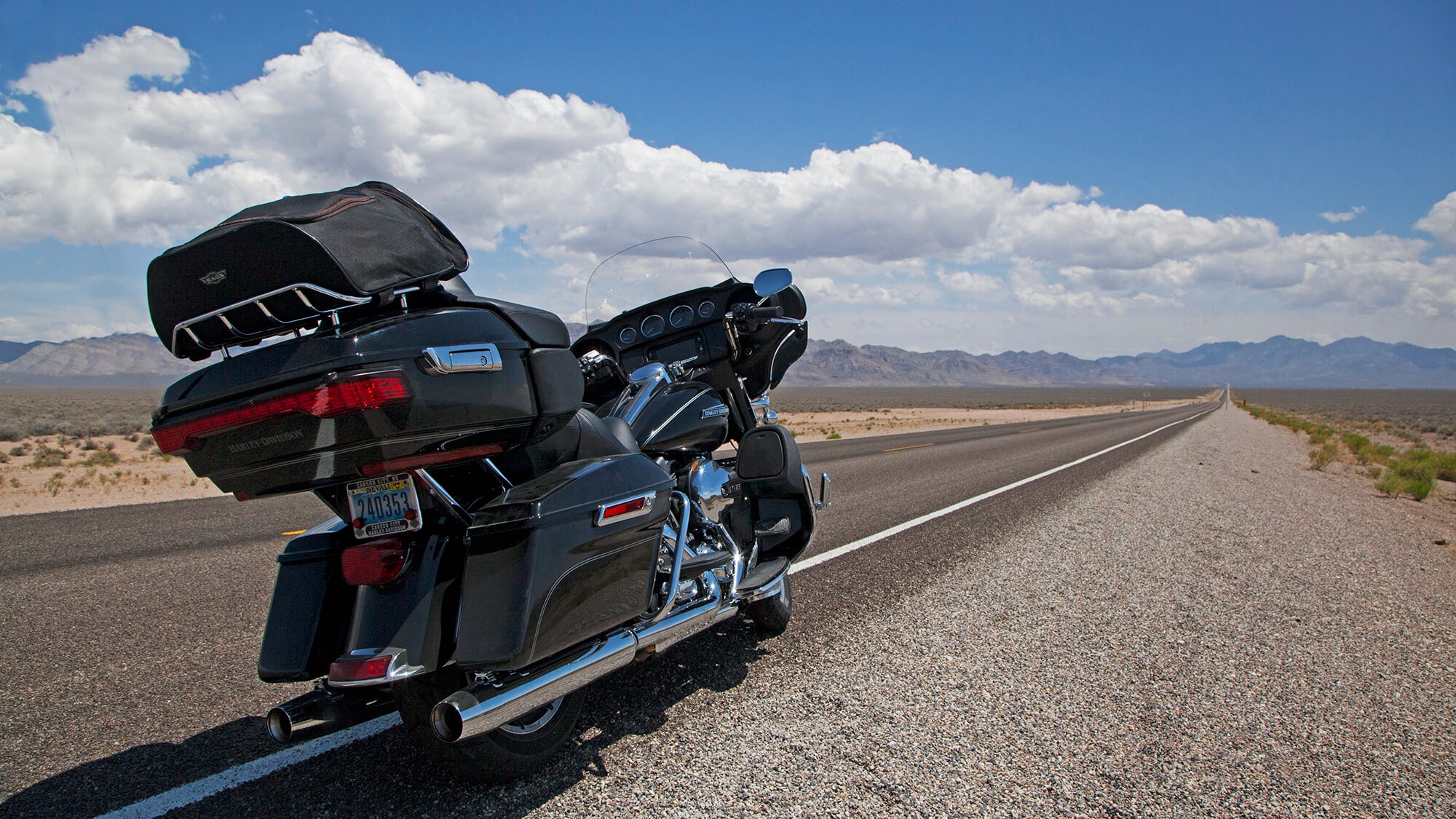 That whole Area 51 vibe I was throwing your way earlier? Yeah, well double it and add 30 when it comes to the ET Highway. Pop culture-fied or not, there's no other way to cut it other than it's some zany fun… something you'd regret if you didn't just roll with it. So, get all over those alien coffee mugs, be ready to listen to a bajillion stories of alleged UFO sightings, and participate in one very distinctive Nevada rite of passage when traversing this famed stretch of Nevada culture. The ET Highway runs west to east and cuts right through the lower third of Nevada, skirting Nellis Air Force Base and Area 51. There are some real oddities in Nevada, but the Extraterrestrial culture might just take the cake. What happens when people are faced with extreme secrecy? Highly imaginative stories start to emerge, like a thrilling series of unexplainable accounts alleging unexplained alien spacecraft sighting on this very remote stretch of highway.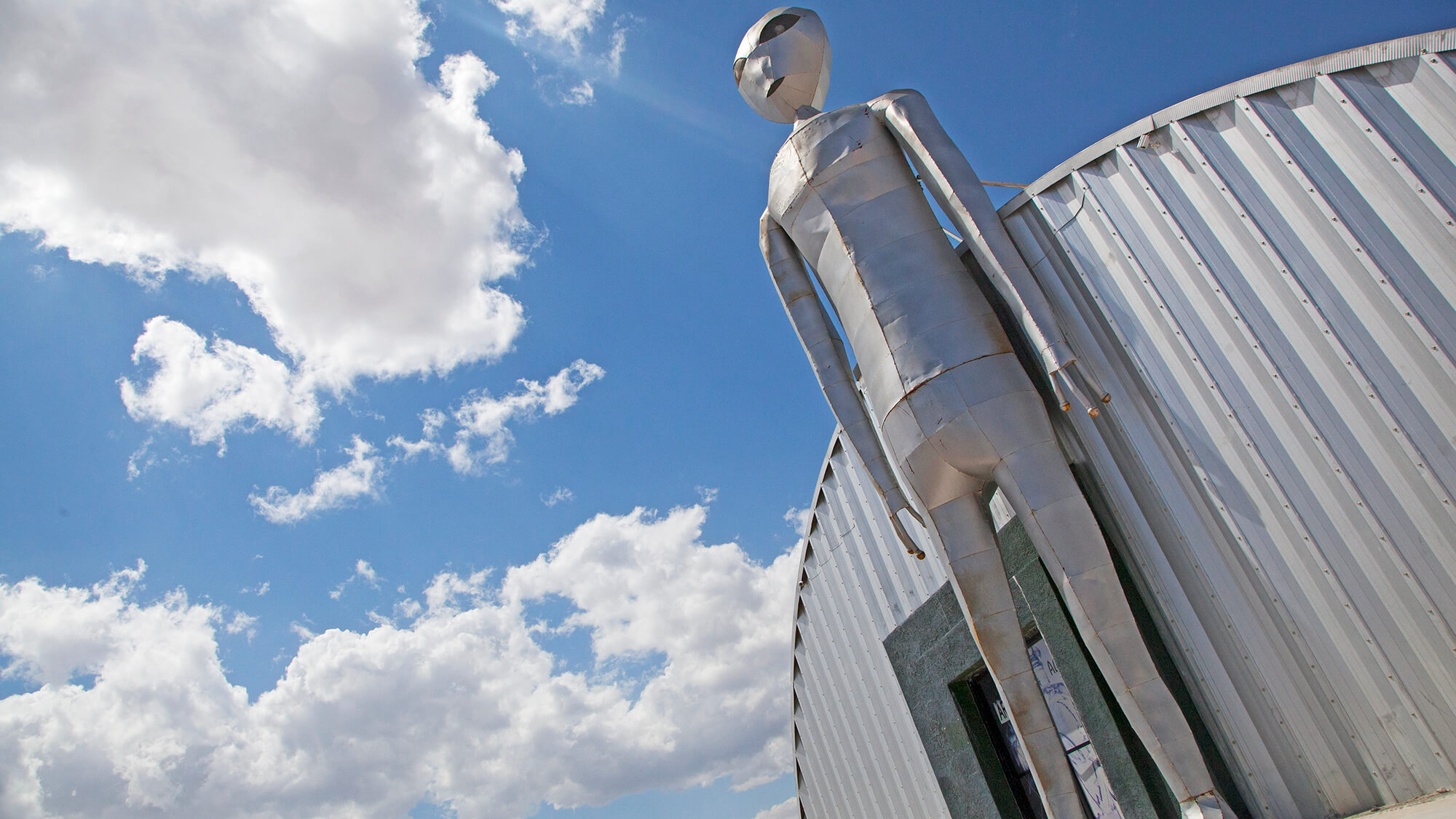 Here's the thing, Area 51 is cool, sure… That said, DO NOT try to get in. You will be caught, you will be escorted off property in not the nicest of ways. But, definitely hit up ET Fresh Jerky to snag some Terrestrial Teriyaki Turkey jerky, snag a selfie with the famed ET Highway sign, visit the Alien Research Center, and grab a keychain [and maybe an alien beer] at the Little A'Le'Inn. This road is traveled by less than 200 cars each day… even slower traffic than the Loneliest Road in America. Carpe that flipping diem and do what we all know you want to do: lay in the middle of that dang highway, because WHEN ELSE? Use your head and don't get run over, but honestly people, where else is this even possible? So much funky culture, it practically hurts. Get out there!
7. Oats Park Arts Center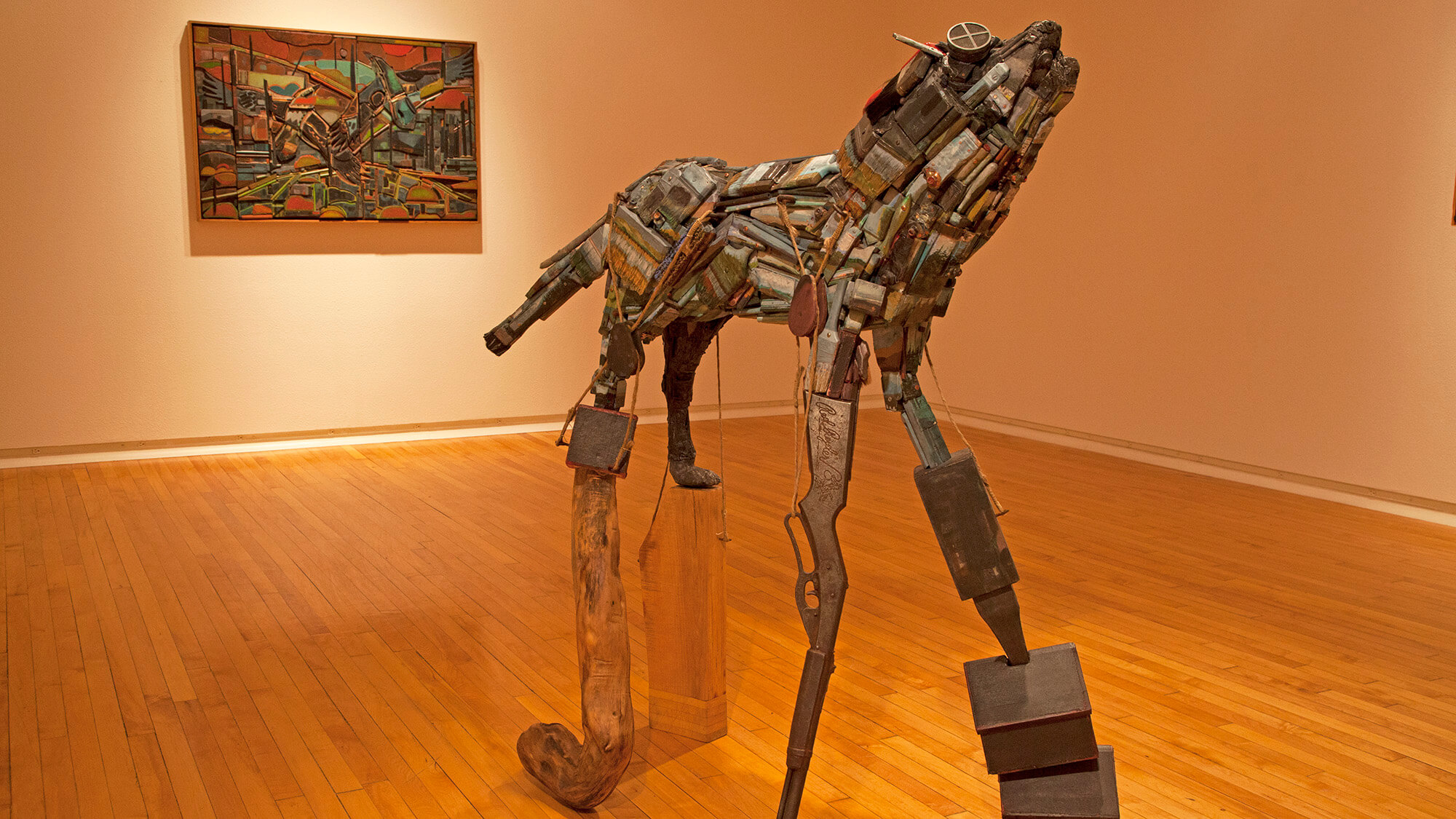 Ever been to Fallon, aka the Oasis of Nevada? When earning those stamps for your Loneliest Road Survival Guide, you'll pass through Fallon, no doubt. This area is one of Nevada's most massive agricultural areas, and we're damn right proud of it. If you've been there before, that's what you expect to see. But one of the finest art galleries in the state? That one caught us off guard for sure. And it's not just any art gallery, it's inside a living, breathing, piece of Nevada culture too…the original Oats Park School. Built in 1914 by decorated Nevada architect Frederick DeLongchamps, the building is amazingly cool and has been refurbished to its original grandeur. It was masterfully renovated with one intention in mind: to be the official cultural center for Fallon and surrounding areas. And lordy, they accomplished that indeed. Today, the Oats Park Arts Center is made up of three museum-style galleries [filled with astonishingly cool art… arguably the best curation in the state], a 350-seat theater, an Old-West-meets-urban-cafe-style-bar and an impressively diverse bookstore/gift shop. Definitely bring your wallet… maybe even secure a loan before stepping into this Nevada gem. I challenge you to walk out of this place without getting your hands on something.
Travel Nevada PRO TIP: If you want to experience one of Oats Park Arts Center's most distinctive events, get Tractors & Truffles on the calendar for later in the year. Held annually each September, this local event exemplifies Fallon's most amazing qualities: a super-cool agricultural tour that leads you all over farms to sample savory food and drink, admission to the Oats Park Arts Center, and a thoughtfully prepared farm-to-table dinner on site. For info on specific details, visit Tractors & Truffles site here.
8. Ely's Renaissance Village & The Ely Art Bank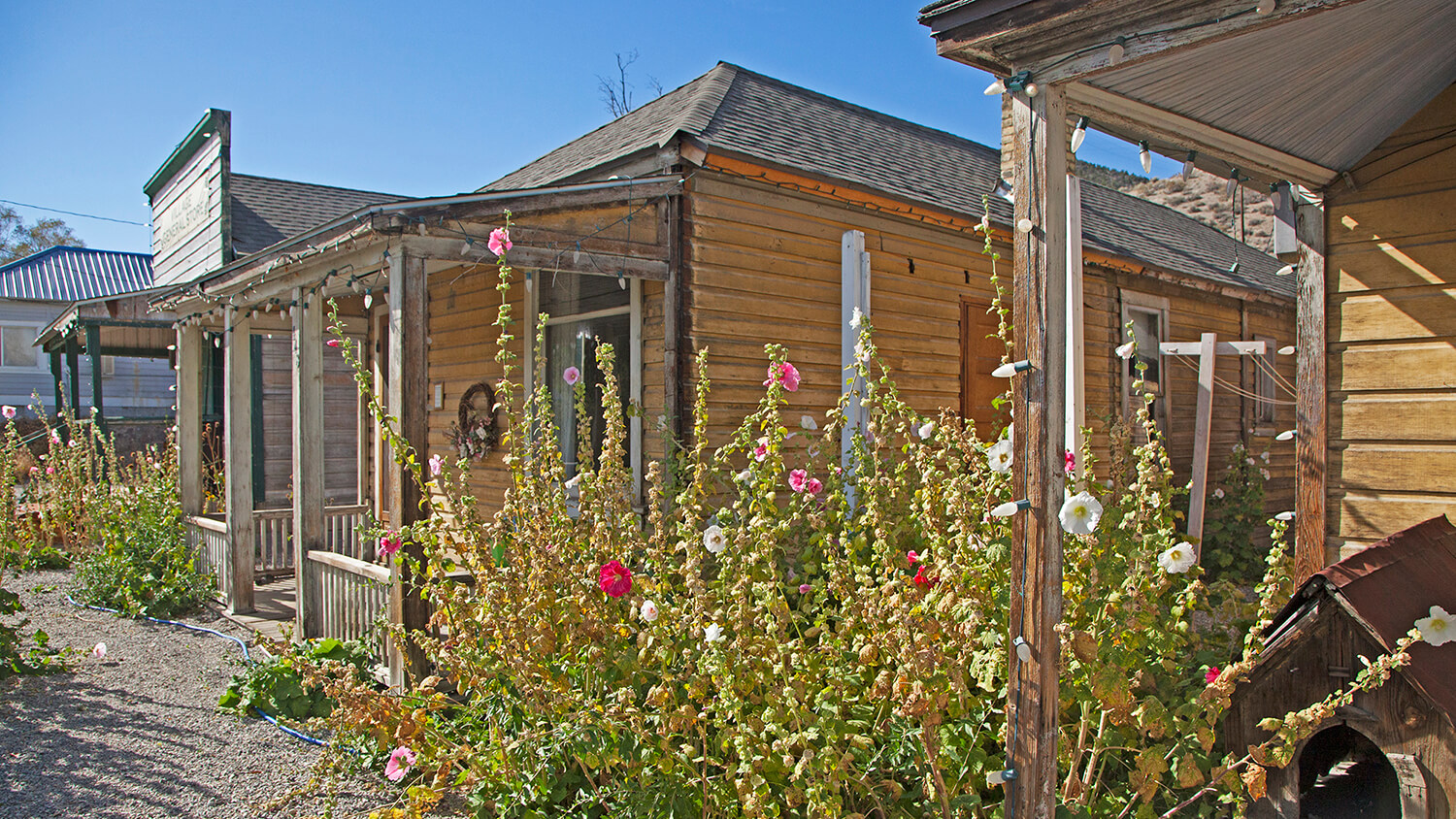 What if I could tell you that you could experience the culture of a place by stepping into the very homes of the people who were responsible for creating it? Well people, you CAN, and it's all fabulously preserved at the Renaissance Village in Ely. There's certainly more than meets the eye in terms of art and culture when traversing this charming rural Nevada community, and Renaissance Village has done a stellar job at capturing it. In fact, a stunningly diverse collection of cultures flocked to Ely back when the copper mining scene was booming and the railroad expanded to cart off goods to the smelter in nearby McGill. We're talking Germans, Chinese, Italians, Irish, English, Spanish and many more cultures flocked to this previously bustling community. Many of their homes, along with other miner cabins in the area, were relocated to the same area in Ely, now known as Renaissance Village. Each home has its own cultural theme, decorated with relics and mementos that were important to each individual origin. It's cool, and worth your time.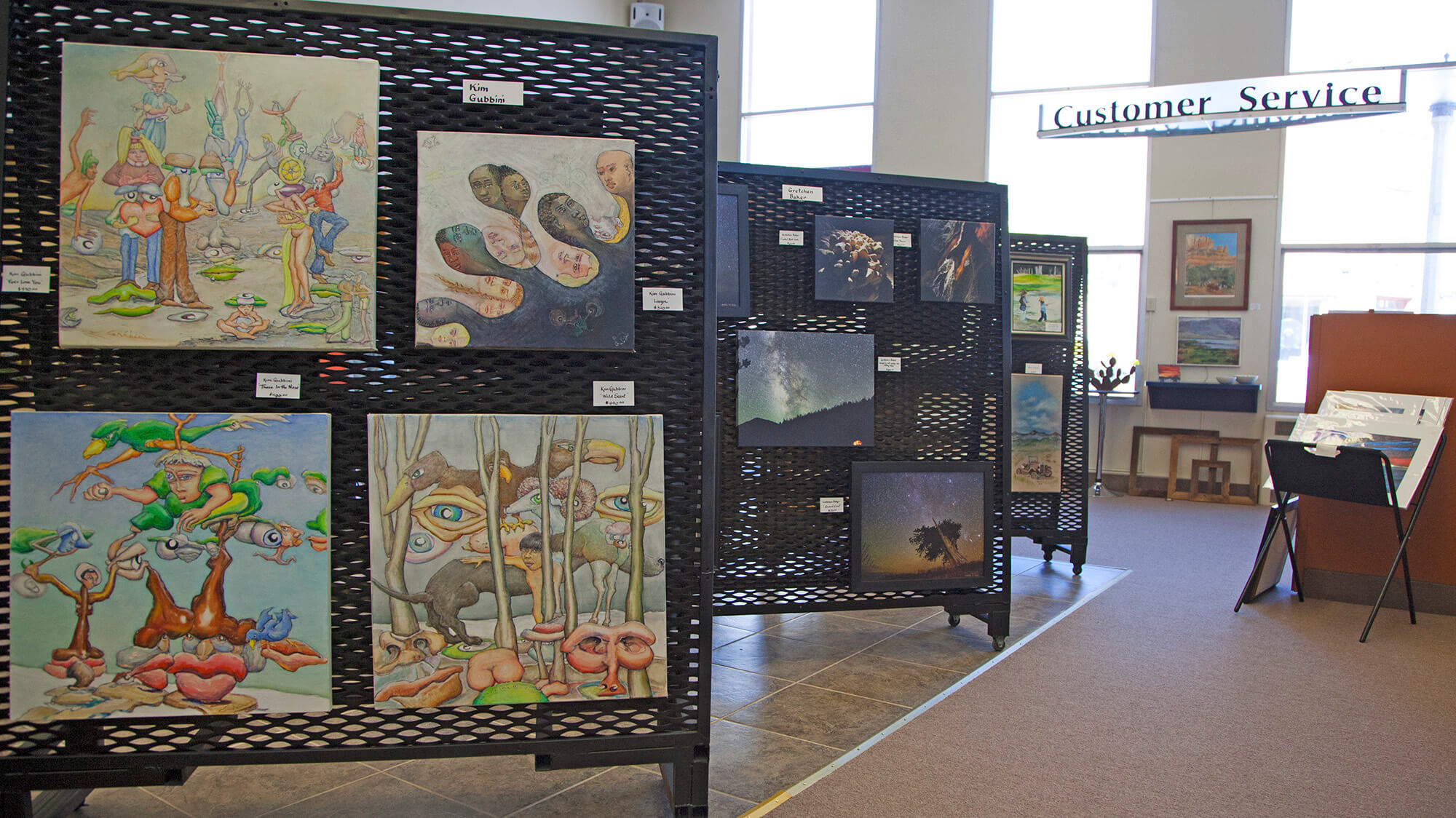 Travel Nevada Pro Tip
If you're ready for round two and a more conventional art gallery setup, check out the Ely Art Bank on your way out. It's just down the street from the Renaissance Village and loaded with tons of really good local artwork.
9. Planet X Pottery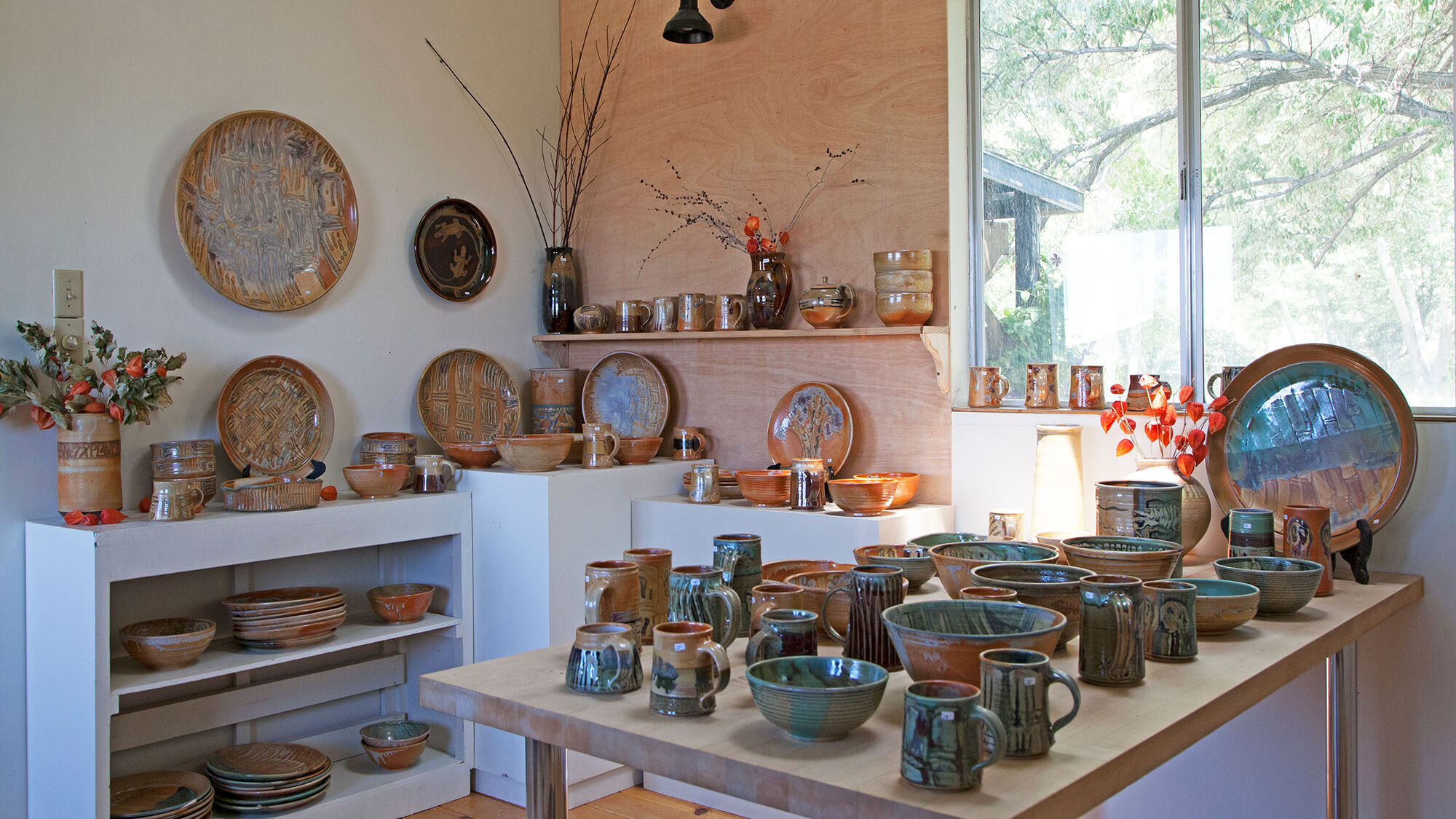 So yeah, when it comes to an enriching experience on the Black Rock, Burning Man oozes just about every traditional and unorthodox artistic and cultural experience imaginable. A place for big dreamers with an anything goes sort of vibe. Just around the corner, in between the Black Rock and Smoke Creek Deserts is a slice of that, translated into one of the coolest dang pottery places in the west: Planet X Pottery. And the place has some serious roots, beginning decades before Burning Man was a glimmer in its founder's eye. Coincidentally, the same type of unrestricted freedom is exuded from each and every piece of custom made pottery, with creators John and Rachel Bogard behind it all.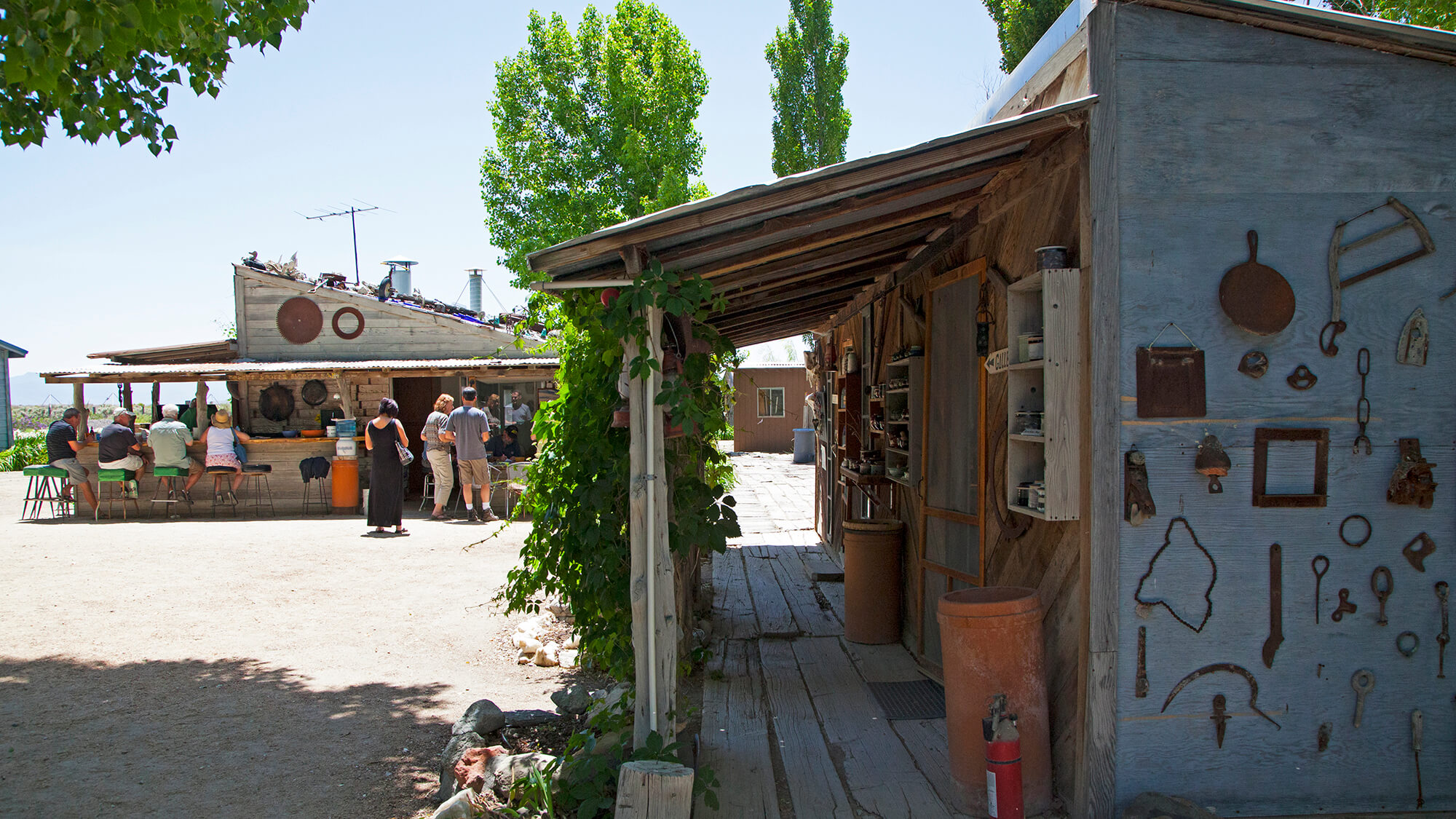 This immaculate three-gallery spread is just 8 miles from downtown Gerlach and runs entirely off grid, powered by solar, propane and generator and open most days from 10-4. Each gallery is packed floor to ceiling with fine porcelain, stoneware and Raku style pottery with items ranging from spoon rests, to entire dining sets. Plus, the Bogards have recently constructed a gallery (in a building you won't believe is made out of straw bales), lined with a stunning series of canvas paintings of the surrounding natural landscapes. Make the drive on the Burner Byway to Planet X for unmatched shopping endeavor, then treat yourself to the quiet solitude the region divvies up with a picnic lunch under the ancient cottonwoods on site… an outing that will make for a Nevada adventure you won't soon forget.
Travel Nevada Pro Tip
Planet X typically hosts two major shows each year that are super fun to plan for. The first is their big Open House Show & Sale, which takes place on Memorial Day Weekend, and a second Bargain Sale, which goes down on Thanksgiving weekend.
10. Rhyolite Ghost Town & Goldwell Open Air Museum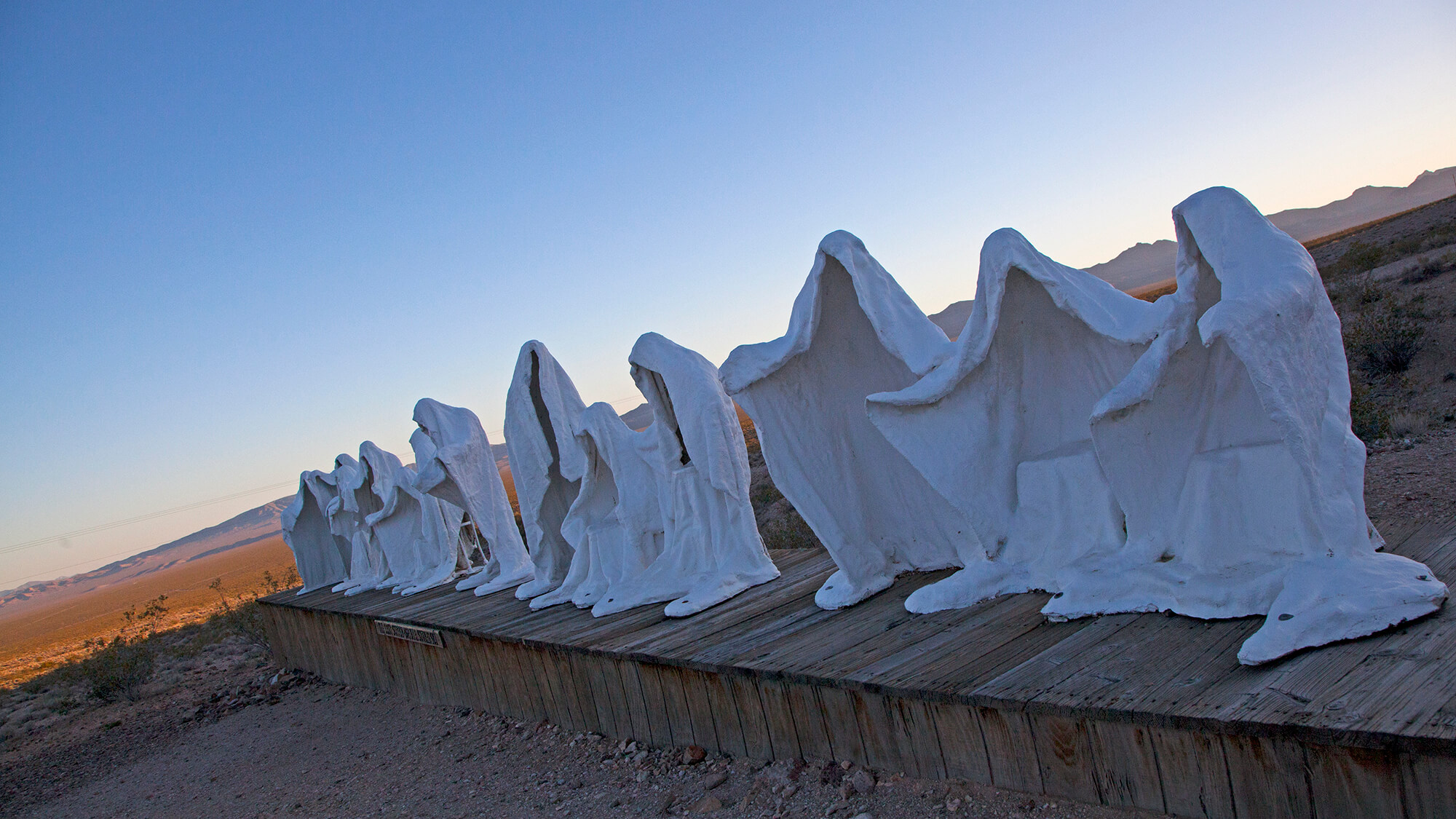 Mining: it's one very specific pocket of history that's shaped Nevada's culture forever. While there are still massive modern-day operations still in full swing, many of these historic sites have simply gone dry, been abandoned, and fallen victim to time. I'm talking ghost towns, friends. And here's a stat worth latching on to: there are so many ghost towns in Nevada, they supersede actual populated towns, amounting to numbers in the 600s. SIX. HUNDRED. GHOST TOWNS. Plus, as a result of the extremely arid climate in these parts, Nevada ghost towns have been amazingly preserved in comparison to other states with much damper environments.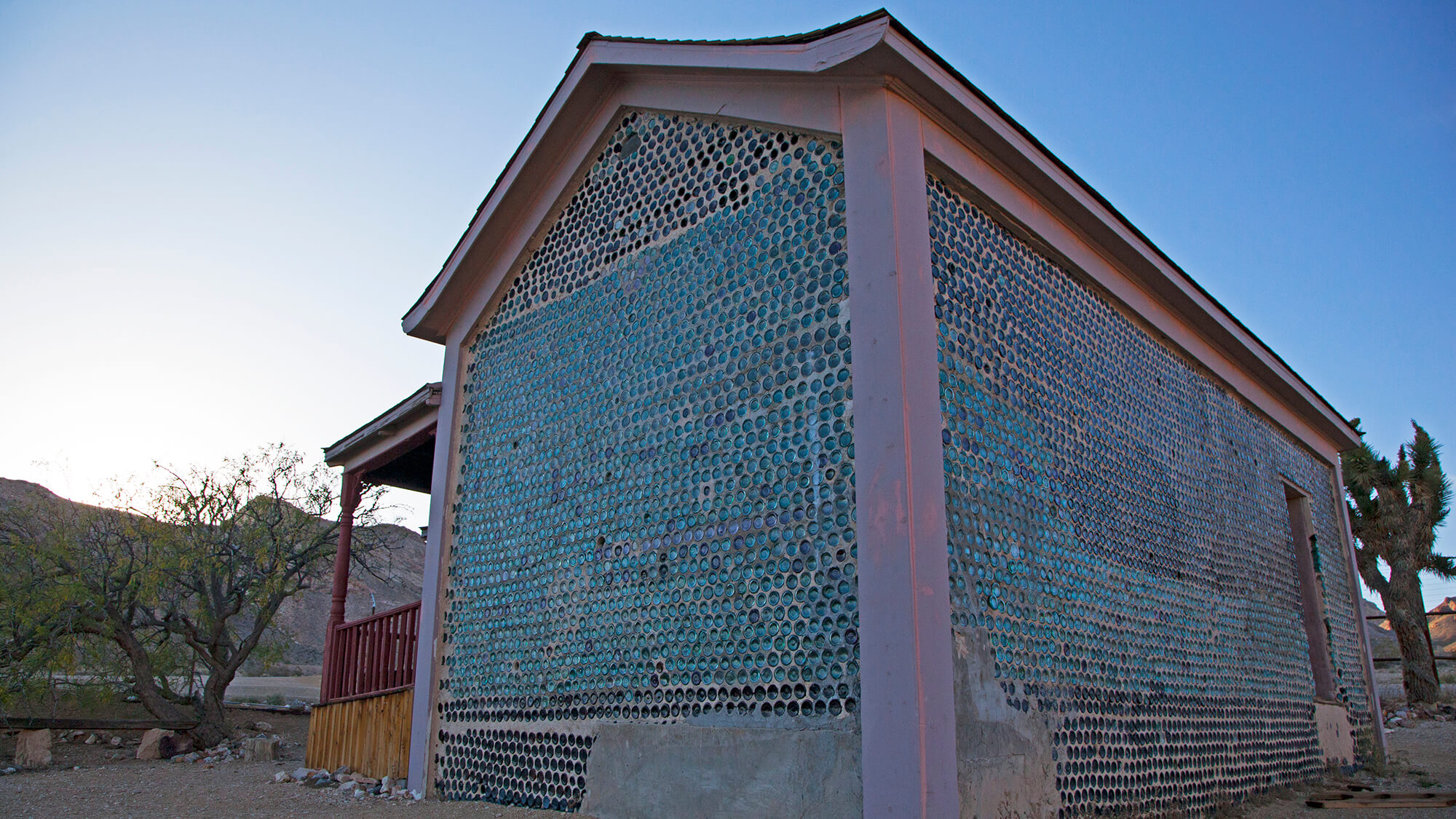 There are many that merit exploration, but the most photographed in the state is Rhyolite, a mere stone's throw from Beatty and abuts the entrance to Death Valley National Park. Rhyolite is part of Nevada's Free Range Art Highway road trip, and it's not just the ghost town itself that represents Nevada's enriched culture so well. On site is the Goldwell Open Air Museum, a permanent exhibit established by a group of Belgian artists in 1984. They recreated the"The Last Supper"… ghost edition, and several other sculptures in the area. This team of artists came and went, but established a lasting artist residency program adjacent to Rhyolite in the Red Barn Art Center. Also, make time to swing by the Tom Kelly Bottle House, the oldest and largest house made entirely of bottles in the U.S.
11. The Western Folklife Center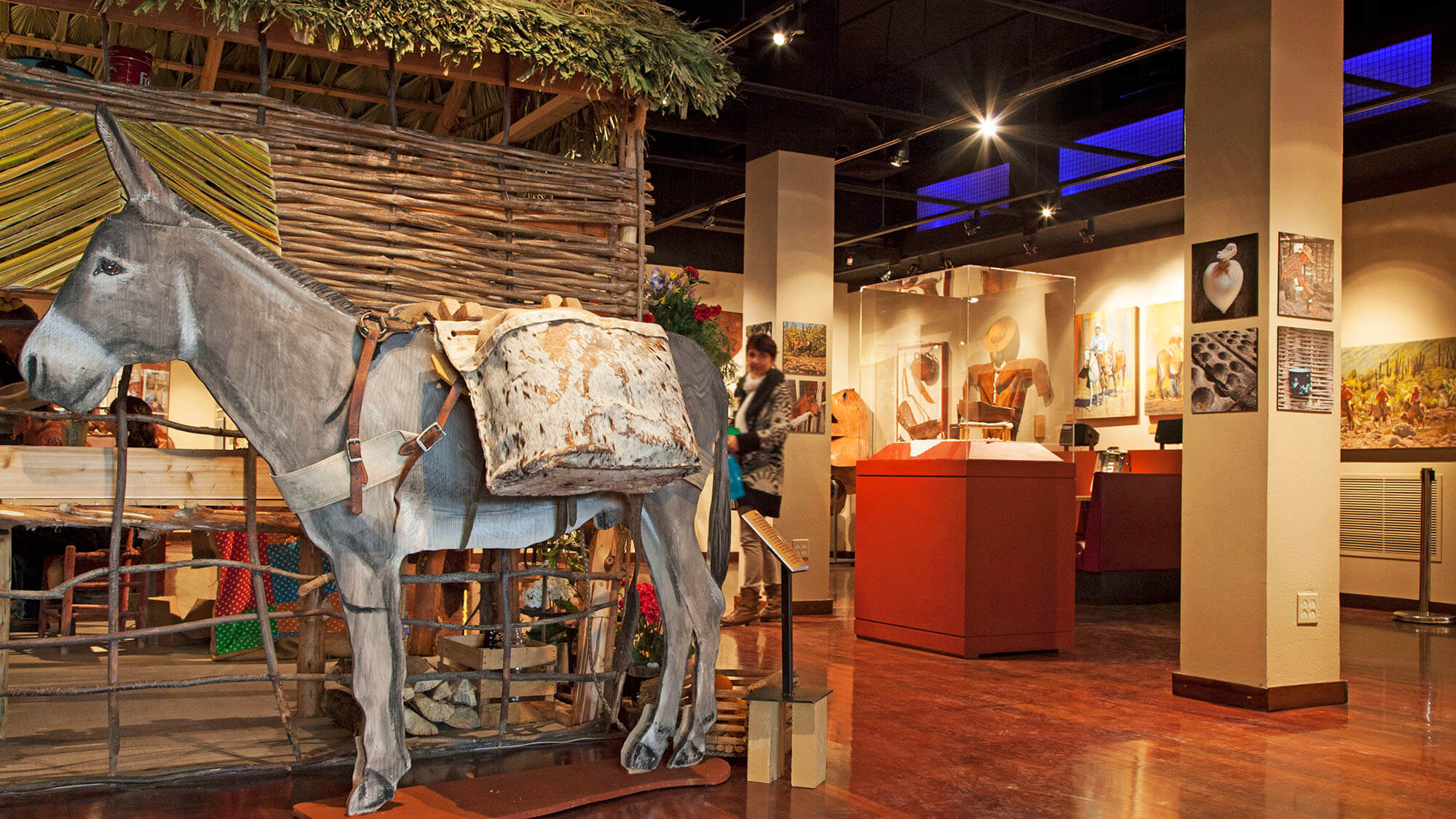 We're all in agreement that a good start to understanding Nevada's vast western heritage is at the Buckaroo Hall of Fame in Winnemucca, right? Now that you've got the first piece of the puzzle under your belt, you're ready for the big leagues, so drop the hammer and gun it to the Western Folklife Center in Elko. Rated as one of the top ten remaining true western towns in America by True West, it's safe to say Elko is the doctor, lawyer and Indian chief of Nevada's cowboy country. The Western Folklife Center not only serves as one of the area's premier art galleries, but doubles as headquarters for the legendary National Cowboy Poetry Gathering, held each winter. Oh, and there's a really well-done art gallery, the E.L. Wiegand Gallery, which hosts a variety of local and nationally acclaimed artists. Aside from the gallery the WFC incorporates a seemingly limitless selection of cowboy poetry recordings and a well-stocked library on local interests. Plus, the location was the former site of the wildly historic Pioneer Hotel, a 19th-century landmark. The hotel is no more, but it now houses the WFC's offices and public facilities, including the storied Pioneer Saloon; be sure to grab a Buckaroo Brew here before departure. The place is SWANKY and it gives Elko, and the overall region as a whole, the affectionate nod to western heritage it so assuredly deserves.
12. International Car Forest of the Last Church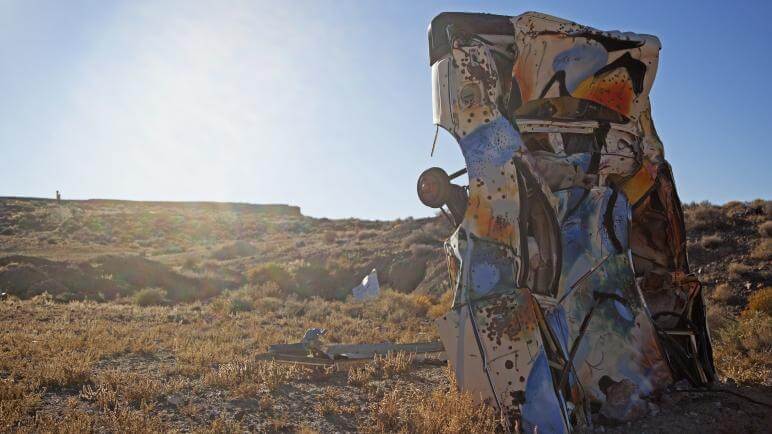 There are conventional sculpture gardens, and then there are Nevada sculpture gardens. We tend to do things a bit of our own way, which means it's basically better… duh. Yet another glorious stop of the Free Range Art road trip, aka U.S. 95 that connects Reno to Vegas, the International Car Forest of the Last Church is one of the Silver State's wackier art exhibits. Just outside the living ghost town of Goldfield, road trippers will take delight in this curious outdoor art installation, thanks to founding fathers Mark Rippie and Chad Sorg. With unconventional concepts leading the charge, Rippie wanted a space where artists could run amuck. The catch? Instead of canvases, the entire space is comprised of old, crushed cars perfectly balancing one another, covered in whatever medium each artist desired. And the skill set? This art exhibit is so funky that it draws the most accomplished artists AND hobbyists alike. With more than 40 cars on display, that makes the Car Forest the largest outdoor car exhibit of its kind, soaring past Cadillac Ranch and Carhenge. Whether or not you're into the physics behind it all, each vastly differing medium, the play on man-made versus nature, or you just need a good leg stretch, the Car Forest is most definitely the ticket when traversing this stretch of road.
13. Pyramid Lake Paiute Tribe Museum & Visitors Center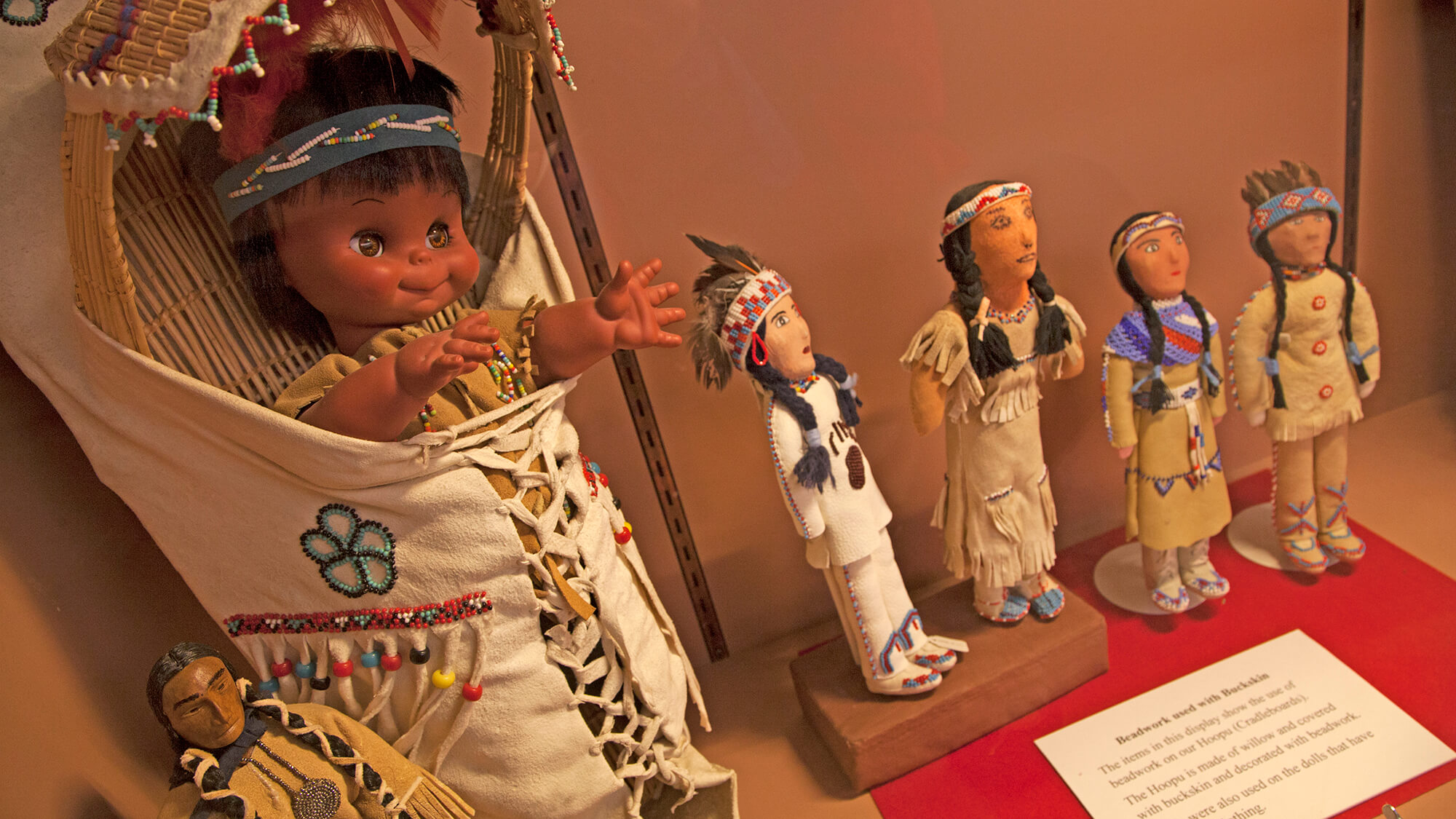 Whether it's connecting with stunning nature experiences, world-class outdoor recreation, or getting in touch with the tremendously important American Indian presence in Nevada, Pyramid Lake knows no bounds. Around northern Nevada, Big Blue (Lake Tahoe) perpetually overshadows any and all other lakes in the region, but when it comes to Pyramid, that shouldn't be the case. The reason? They're both absolutely amazing, but offer completely different experiences. Both massive lakes are connected by the Truckee River, and yes, we know that Tahoe is a giant, but Pyramid is a close second. Tahoe has 191 miles of surface area, while Pyramid has 188 miles. And, take this into consideration: Pyramid has 25% more volume than the Great Salt Lake. Plus, Pyramid Lake is a prehistoric glacial lake, estimated to have been around for somewhere close to 20k years… crazy, right? So, it's safe to assume that a lake with that kind of roots has to have some pretty impressive history, right? Right. To start, two endemic fish [meaning it started here, and this is the only place in the world you can find the dang thing] called the Cui-ui and the Pyramid Cutthroat Trout call Pyramid home, which attracts anglers from all over the country… it's not uncommon to reel in a 20-pounder on any average day out here. Plus, the region has been home to Pyramid Lake's Paiute Tribe for thousands of years. To hear the native legends of the well-known Pyramid Lake rock formation the lake was named for, the story behind the "Stone Mother" rock formation, and many other fascinating stories of day-to-day life for these ancient peoples, check out the Pyramid Lake Paiute Tribe Museum & Visitor Center. Here, you can see examples of basketry, various food sources, weaponry, clothing, and artistry that the Pyramid Lake Paiute Tribe has been practicing all these years.
14. Tuscarora Pottery School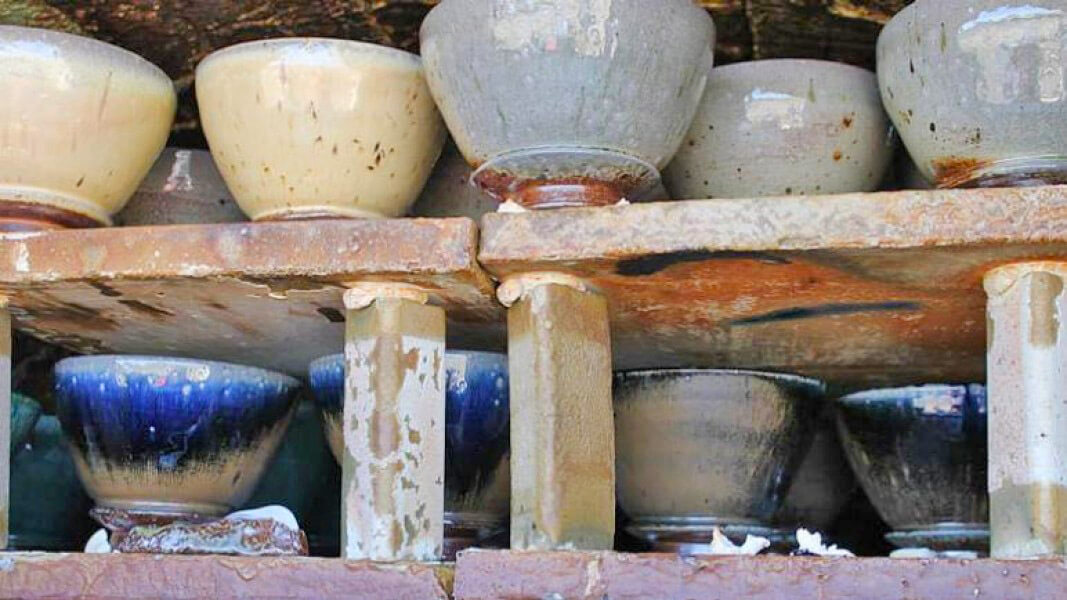 Interested in learning to make pottery… in a ghost town, to boot? Clear your summer agenda, friends, and head for the tiny yet charming community of Tuscarora. Located in northeastern Nevada, you'll get two helpings of art and culture by visiting this living Nevada ghost town. Like most ghost towns in the Silver State, Tuscarora sprung to life after silver was discovered in the area. When the mine dried up, people moved on… most people that is. Today, a hardy bunch resides in Tuscarora full time, and to me, that might be the most interesting thing about the town… it was never fully abandoned. An array of amazing structures and relics are sprinkled throughout Tuscarora, including a few chimney stacks from previous milling operations, a massively historic cemetery, and and entire display of mostly intact historical structures. Perhaps the most interesting is the Zweifel Rooming House, which was moved to Tuscarora in 1877. Through its extensive history, it's served as a rooming house, post office, telephone office, justice court, law office and school house…and the first man buried in Tuscarora was believed to have been murdered in this house. The relevance? It serves as the dormitory and gallery for the world-famous Tuscarora Pottery School. YASSS. Manned by founders Dennis and Julie Parks, the Tuscarora Pottery School has been open since 1966, offering one or two week-long workshops devoted to throwing on the potter's wheel, with emphasis on functional pottery, drawing inspiration on the beauty of the surrounding vast open spaces. Enrollment is limited, so jump on this crazy-exclusive opp quick. This is one workshop you won't want to miss out on.
15. Nevada Museum of Art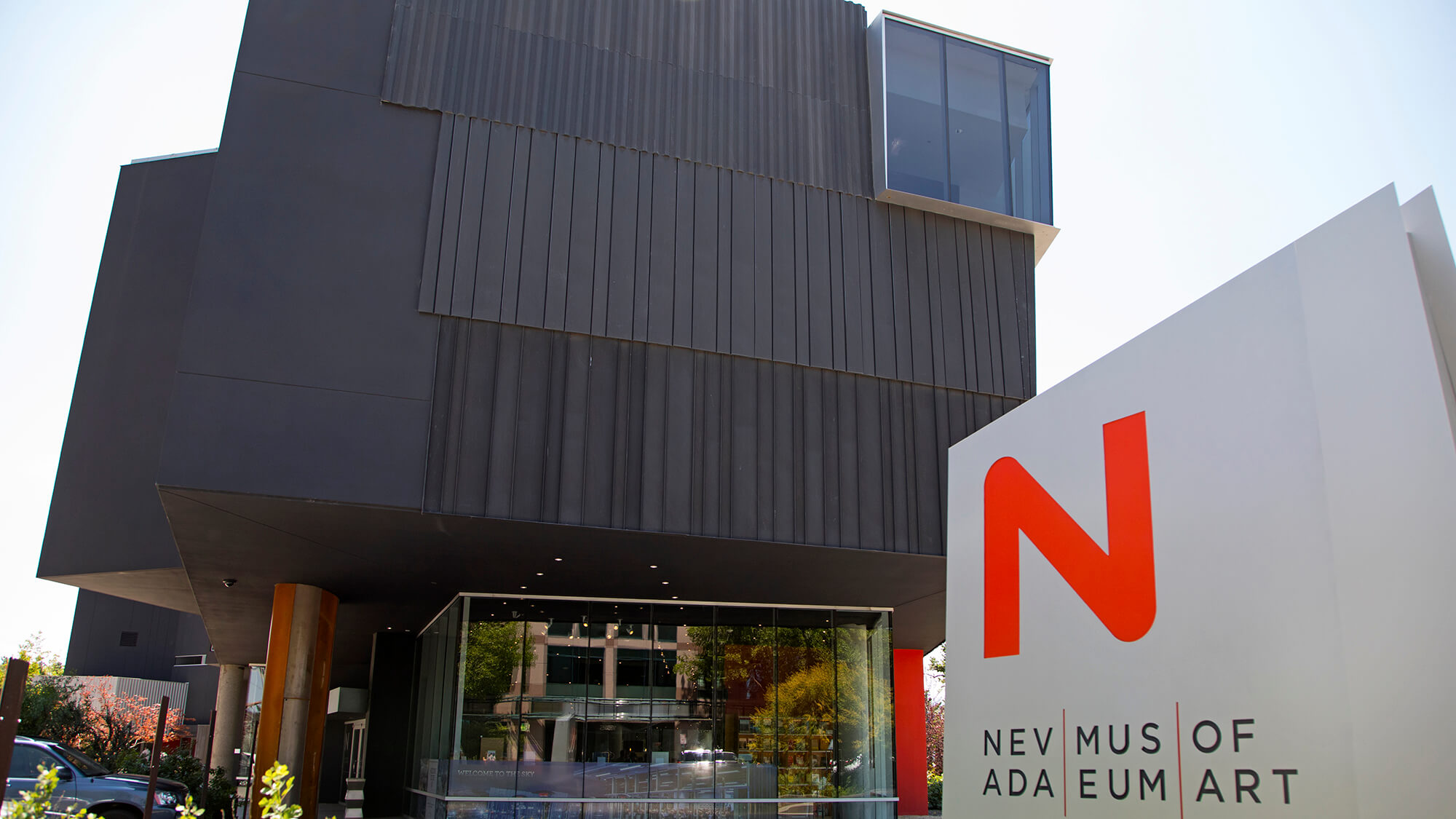 As the state's only AAM-accredited museum of art (which puts it in camp with just 5% of American museums), why mess around and go anywhere else for a solid helping of gallery-style fine art? Nevada Museum of Art: game over. Located in downtown Reno, the minute you roll up to the building you're going to be floored—promise. Starkly standing out against all other downtown edifices, you'll know it when you've arrived at the Nevada Museum of Art. The exterior is a work of art in itself, that much I assure you. Plus, the entryway is peppered with amazing sculptures, many of which were created for Burning Man. Inside, you'll find three stories of flawless fine art galleries, comprised of a multitude of varying formats. Keep on the lookout for the featured gallery, which has included iconic Nevada exhibits like Neon Nevada, and Tahoe: A Visual History of Art. Plus, making an afternoon of it is totally doable at the Nevada Museum of Art. Plan on arriving late morning, tour the museum itself, check out the super-cool gift shop [a favorite in town] and then snag lunch at Chez Louie, the amazing on site restaurant.
Travel Nevada PRO TIP: The Nevada Museum of Art recently backed one of Nevada's most compelling art installations: Seven Magic Mountains. Located just outside Las Vegas off Interstate 15, Seven Magic Mountains came to fruition by Swiss artist Ugo Rondinone's vision. Featuring seven 30 to 35 foot high dayglow totems comprised of painted, locally-sourced boulders, Seven Magic Mountains is something to see in person for yourself.
16. Northeastern Nevada Museum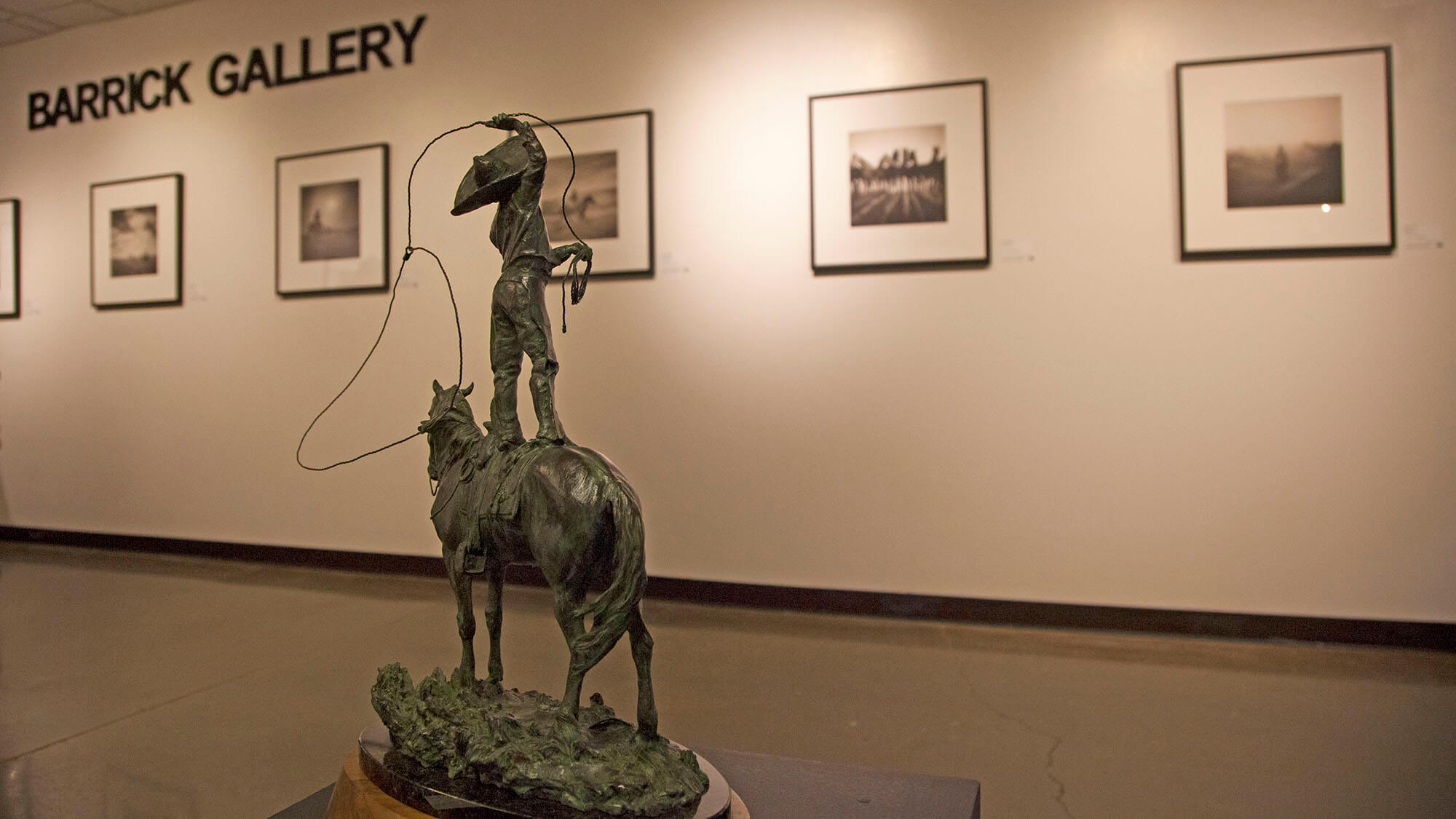 Now that you've hit the Buckaroo Hall of Fame annnnd the Western Folklife Center, you're practically a Nevada buckaroo expert, right? That means you're ready for the amazing Will E. James exhibit, found inside the Northeastern Nevada Museum in Elko. Comprised of SEVEN superb galleries, all of which ooze Nevada culture in the most extraordinary way, visitors can expect a broad array of art. Expect to see straight up historical relics in a traditional museum-style exhibit, and several fine art galleries, to boot. The Barrick Gallery typically hosts a rotating exhibit of sculptures, sketches and paintings that undoubtedly represent Nevada culture. Also, count on checking out the permanent exhibit of a rare collection of Ansel Adams photos, but I digress. There is something special about the Will E. James exhibit that assuredly merits a few extra minutes. In many ways, Will E. James was a legendary western artists, author and embodied the "Lone Cowboy" lifestyle. Made up of drawings, watercolors, sketches and first edition signed books, The Northeastern Nevada Museum houses the second largest Will E. James collection in the world. Go see it.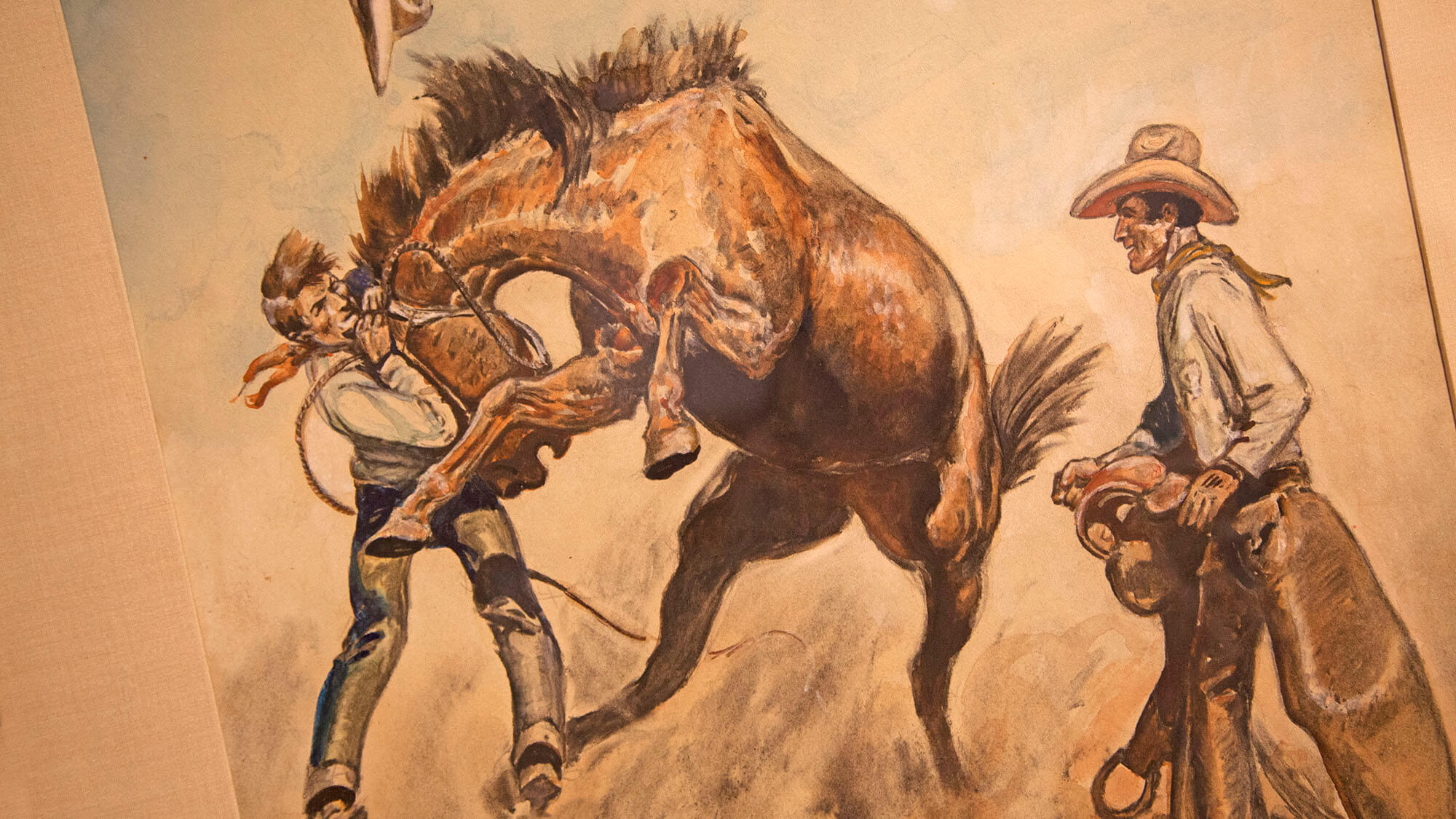 Travel Nevada Pro Tip
If there's one place in Nevada that effortlessly puts Cabela's taxidermy to shame, it's the Northeastern Nevada Museum. Don't take my word for it though, this is one experience you've gotta live for yourself. #DFMI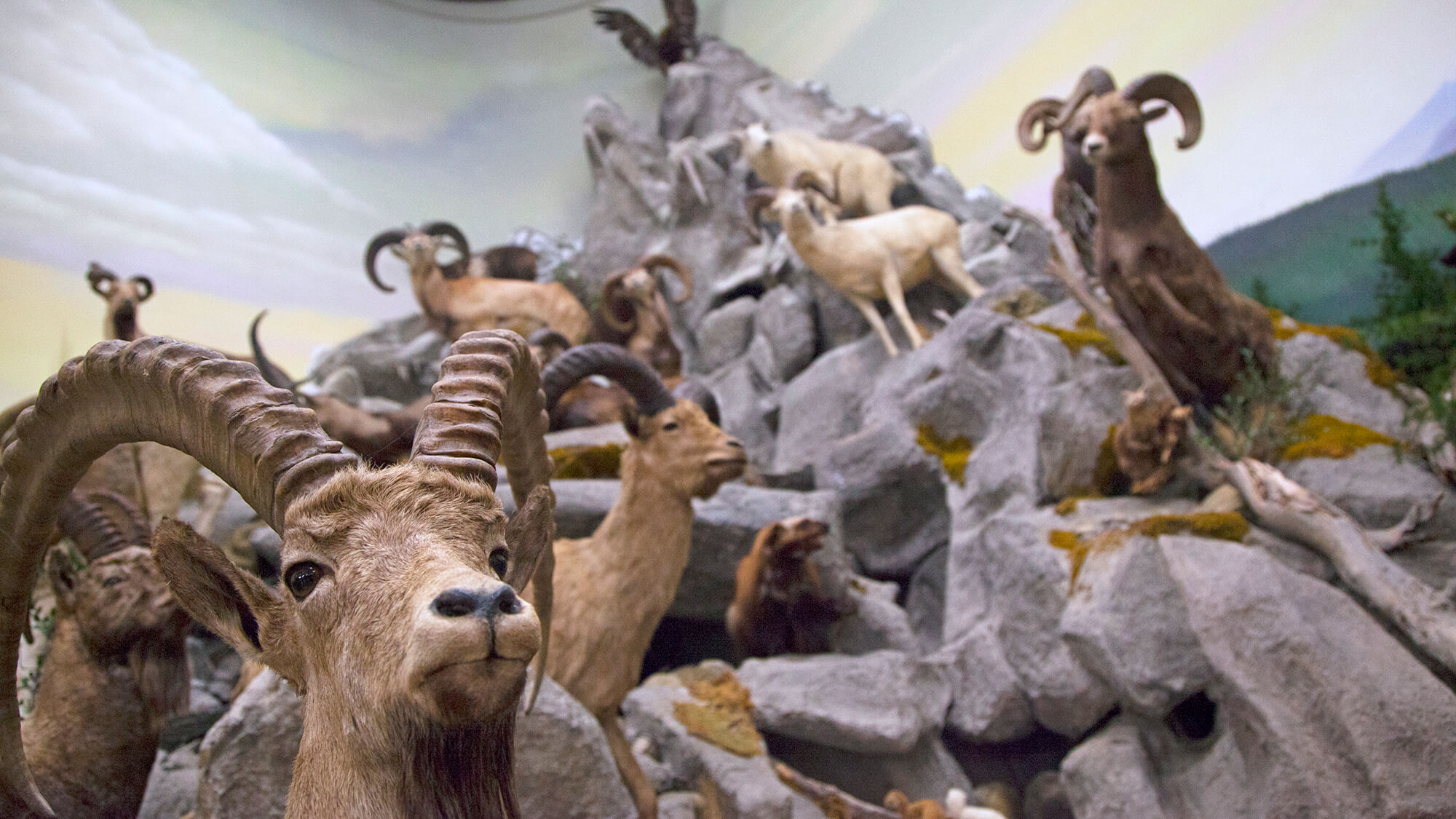 17. Mesquite Fine Arts Center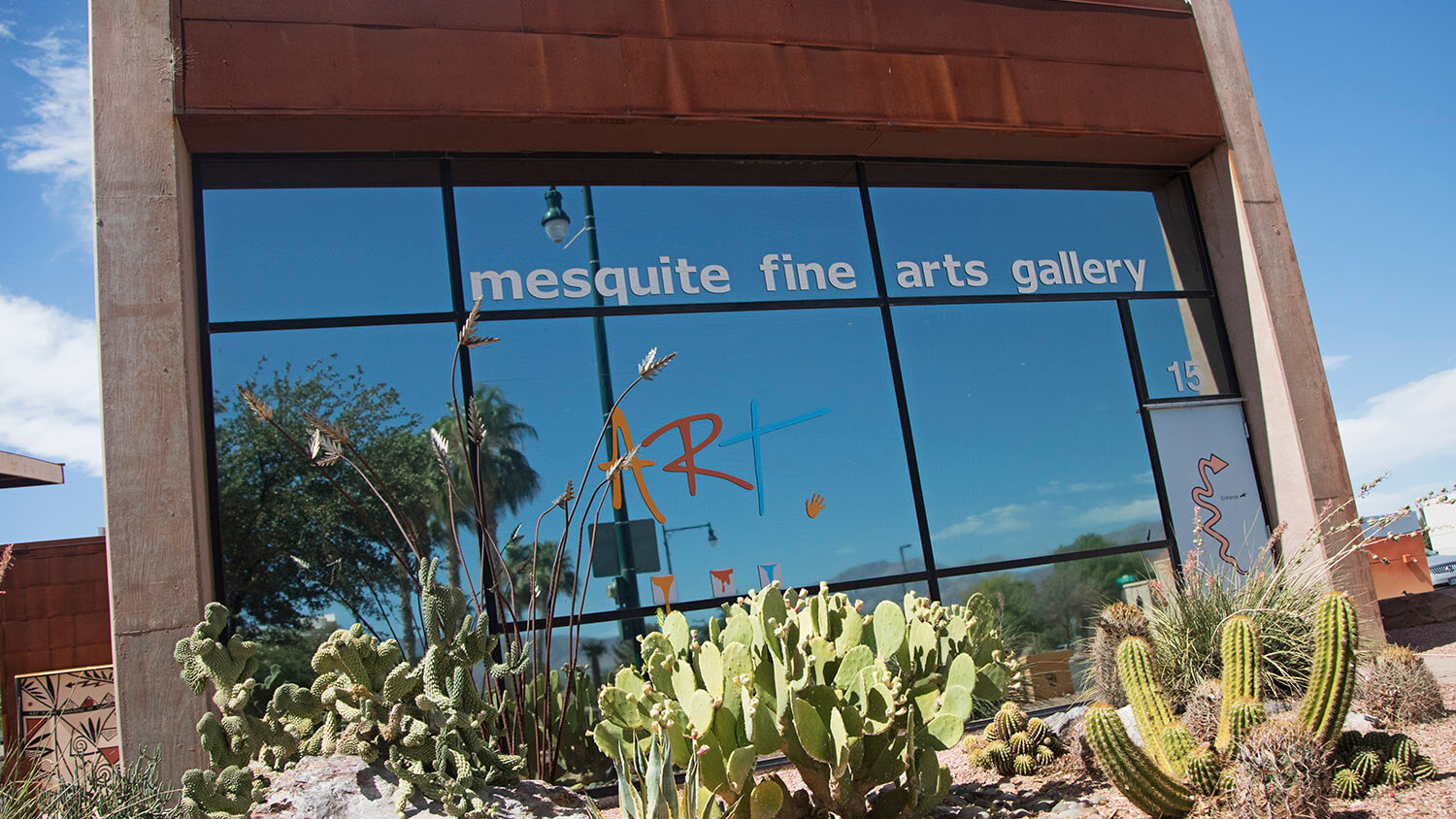 For those of you who are thinking the only thing going in Mesquite is golf and resort spas, hear me when I say you'll be whistlin' a different tune after hitting up the Mesquite Arts Center. Maybe one of the un-stuffiest of fine art galleries, the vibe is relaxed and something every art aficionado can get on board with. Representing 180 active arts in surrounding communities, the Mesquite Arts Center rotates exhibits on a monthly basis, presenting fresh new mediums of affordable and accessible art. Plus, the place is not just about the galleries, but teaching art, too. Open to visitors and residents alike, the Mesquite Arts Center offers an array of pottery and ceramics classes, plus a monthly lecture series. So, the next time you're exploring the mega-spectacular Valley of Fire State Park, Lake Mead National Recreation Area, or striking Mojave Desert in general, commemorate your trip with some inspired art… whether you're purchasing it, or making your very own.
Get Inspired
Related Stories