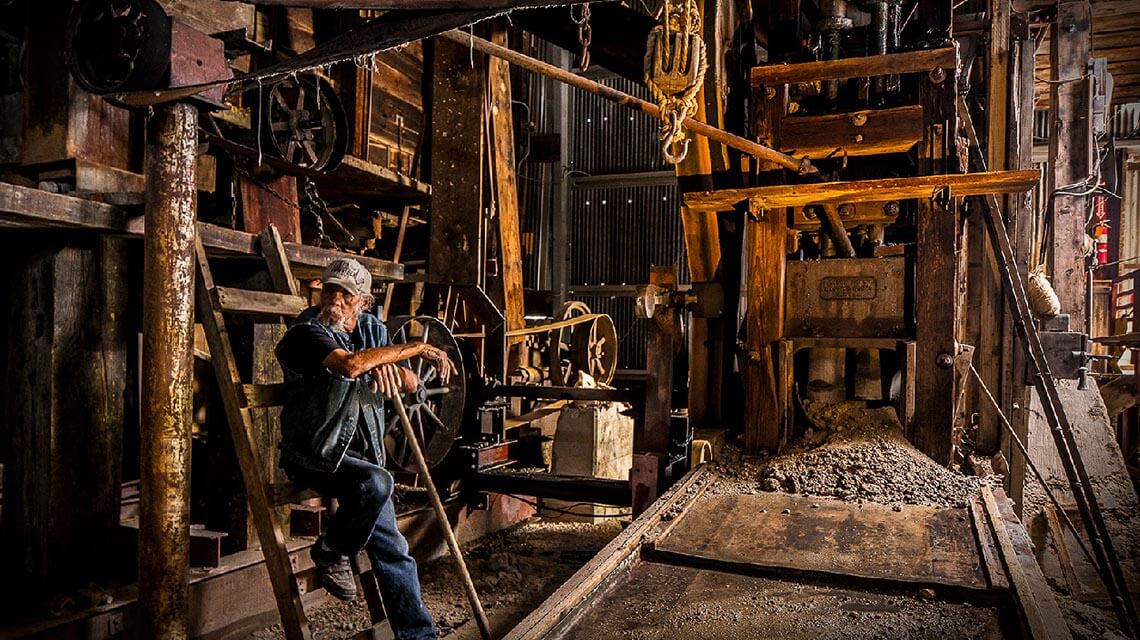 Virginia City: One-Night Near-Cation
Know Before You Go
Recreate Responsibly – Whether you're highway road-trippin' or backroad rippin', get the scoop on how to explore the Silver State safely and respectfully.
Heading off-road? Brush up on Nevada's Dirt Road Code to ensure you're prepared for an off-pavement adventure and all that comes with it.
Nevada Travel Alerts – From temporary park and road closures to unusual environmental circumstances, if we know of something going on that may affect your visit, you'll find it here, along with links to further resources to get more info.
Get the Full Itinerary
Highlights
Tour Real-Deal Silver Mines and Mills, by Foot or by Train
Take a Nighttime Ghost Walk in Some of Travel Channel and SyFy's Favorite Haunts
Eat, Drink, and Sleep in Nevada's Oldest Hotel
As a Renoite, you've probably visited Virginia City. Maybe even a few times. But have you really experienced the place? While this historic town just up the mountain from Reno is known for its wild annual events (International Camel & Ostrich Races, Rocky Mountain Oyster Fry, or World Championship Outhouse Races in Virginia City, anyone?), until you've hunted barroom ghosts, danced a jig with locals clad in Victorian dresses, cavalry uniforms, and other bygone western get-ups, or explored an underground mine or two—and actually stayed the night—you've really only scratched ol' VC's surface.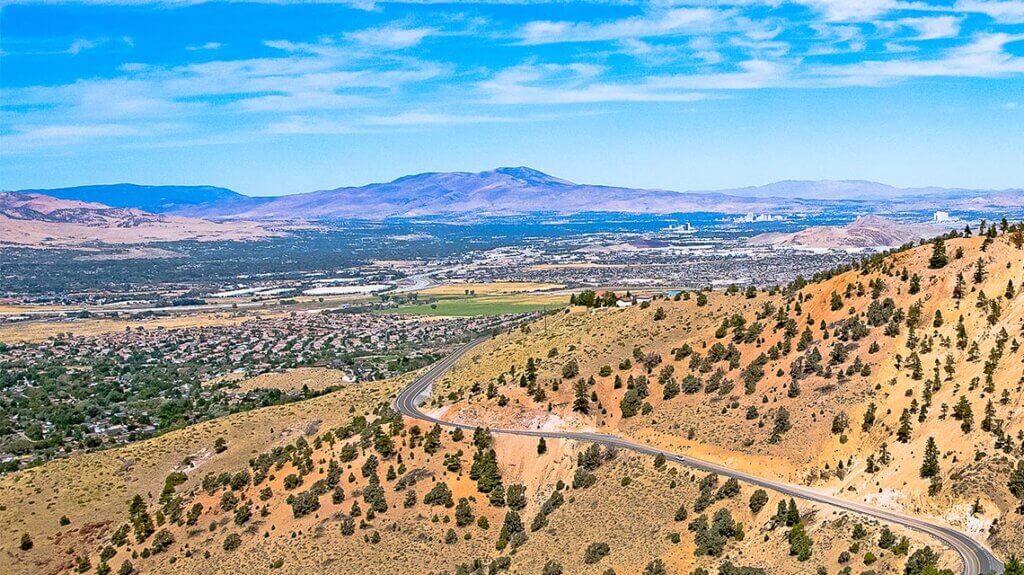 Get On Up And Make The (Geiger) Grade
Up and at'em! Grab some joe from your favorite Reno coffee shop to sip on your 30-minute jaunt south to Virginia City. (Lately, we are loving Reno Coffee Co.'s inventive pour overs, Old World Coffee Lab's nitro cold brews, and Lighthouse Coffee's vanilla chai lattes.)
Travel Nevada Pro Tip
Spring for that extra shot of espresso this morning. You have a busy day ahead of you.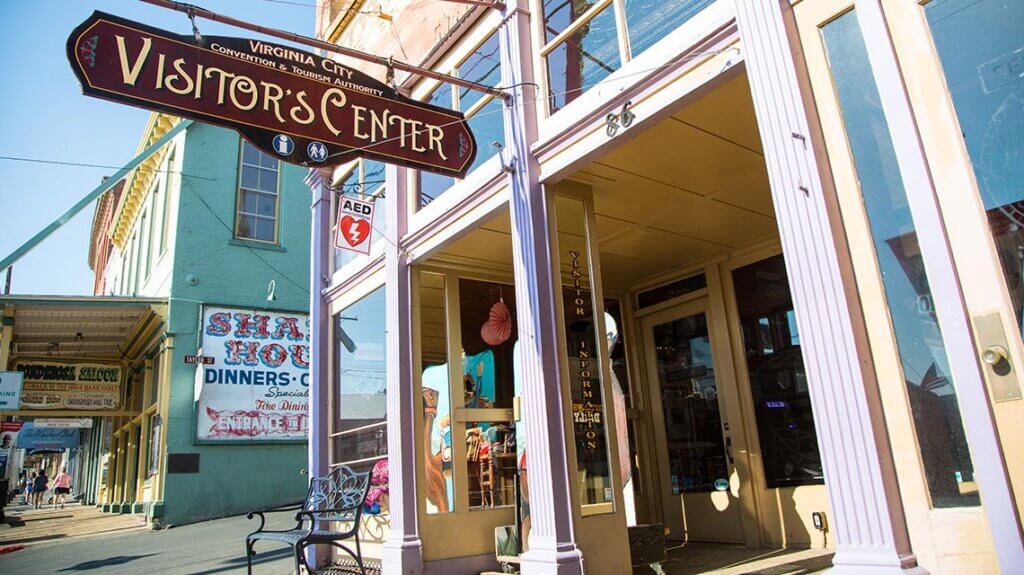 Hit Up the Visitor's Center for Passes, Packages, and Other Discounts
Because who doesn't love a sweet deal? When you pull into town, beeline it to the Visitor's Center—located in a swanky old building in the heart of Historic C Street—grab some golden tickets, and get ready to save some moolah. How? More ways than one.
The fine folks at the Virginia City Tourism Commission have whipped up four uniquely themed Comstock Adventure Passes, each good for different bundles of like-minded attractions, museums, and activities. Choose your favorite (or favorites) and save some bucks as you embrace the history packing this town's museums, railway, and more.
To sweeten the deal, ask for the brand new Everyone Is A Local sticker, look for the matching decal in the windows of participating merchants all over town, and get ready for another discount or special at every single one.
Before you leave the stunning building, be sure to scope out the nifty Old West ephemera lining its walls. (We doubt you've ever seen a clock this "mysterious"…)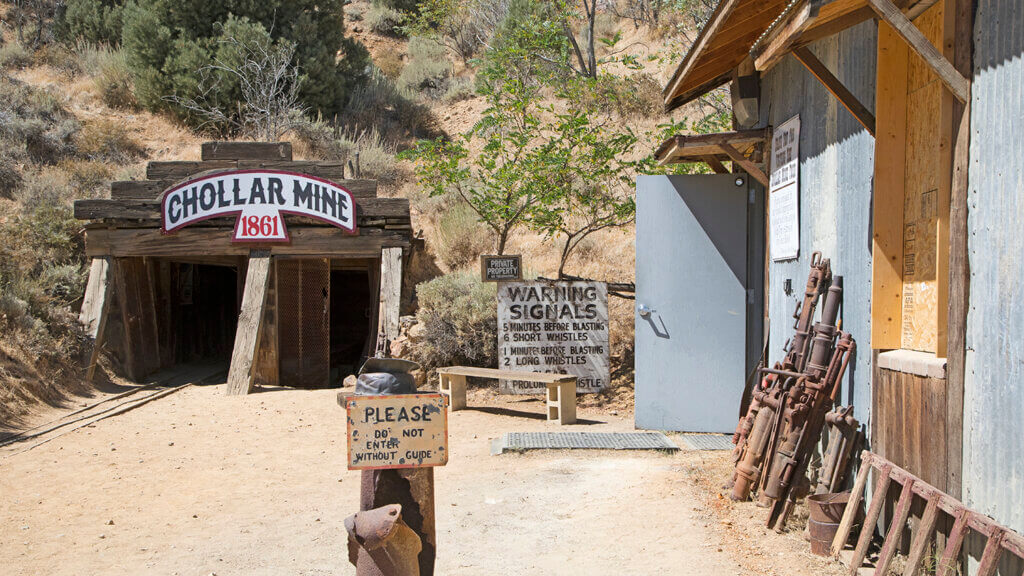 Take A Mine Tour Or You're Grounded
You absolutely cannot call yourself a Virginia City veteran if you haven't toured the mines that made the place. It's a rule. Why? We're so glad you asked. Way back in 1859, a massive deposit of silver was discovered (you know, the one that led to one of the biggest silver strikes ever), rocketing Virginia City into existence basically overnight. This silver deposit, known as the Comstock Lode, unearthed unimaginable wealth. We're talking hundreds of millions of dollars—billions in today's money—which footed the bill for some significant developments on the West Coast as a whole.
Fun Fact: You know that city to the west known as the City by the Bay? VC capital helped build the place—twice. Imagine: without Virginia City, we might not have such pleasures of sourdough bread, Ghirardelli chocolate, or even the 49ers (well, the sports ones, at least).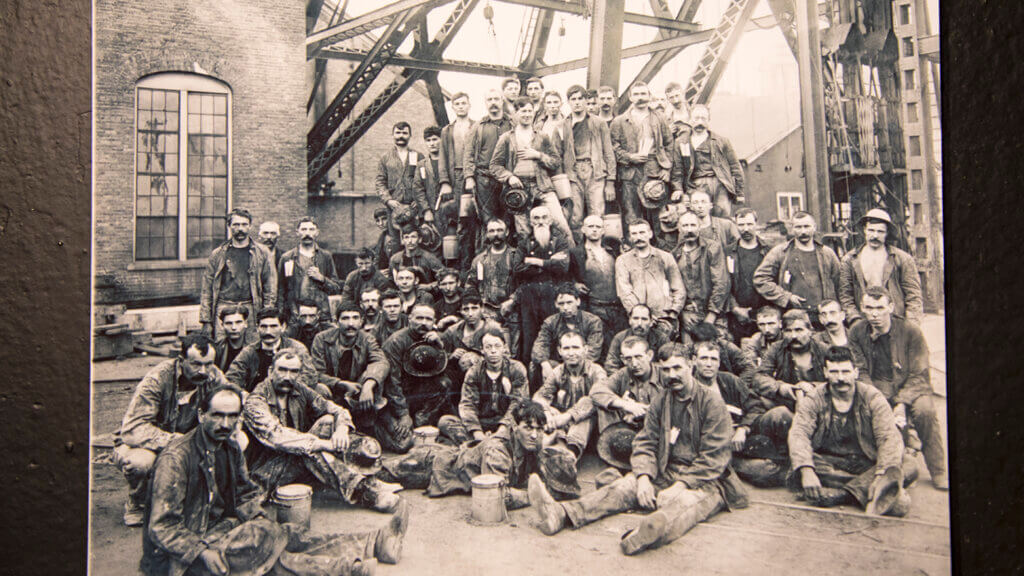 Anyhow. Today, you can check out some of the mines that made it all happen—and for a lot less headache than the dudes who dug 'em. In just 25 minutes, the Ponderosa Mine Tour shows you the complete underground mine workings—the tunnels, crosscuts, winzes and shafts, in addition to over 300 pieces of antique mining equipment. Up the road at the Chollar Mine, where miners carted out some $17 million in gold and silver, a 30-minute guided tour takes visitors on a 400-foot level walk to check out the original square-set timbering, silver ore, and more.
Back up on the surface, if you're still digging it, check out the Comstock Gold Mill and get a "lode" of how gold was processed from ore to recovery. After all these years, all that wooden and metal machinery is still fully operational. And trust us, you won't soon forget the soundtrack to this place—or the characters who run it.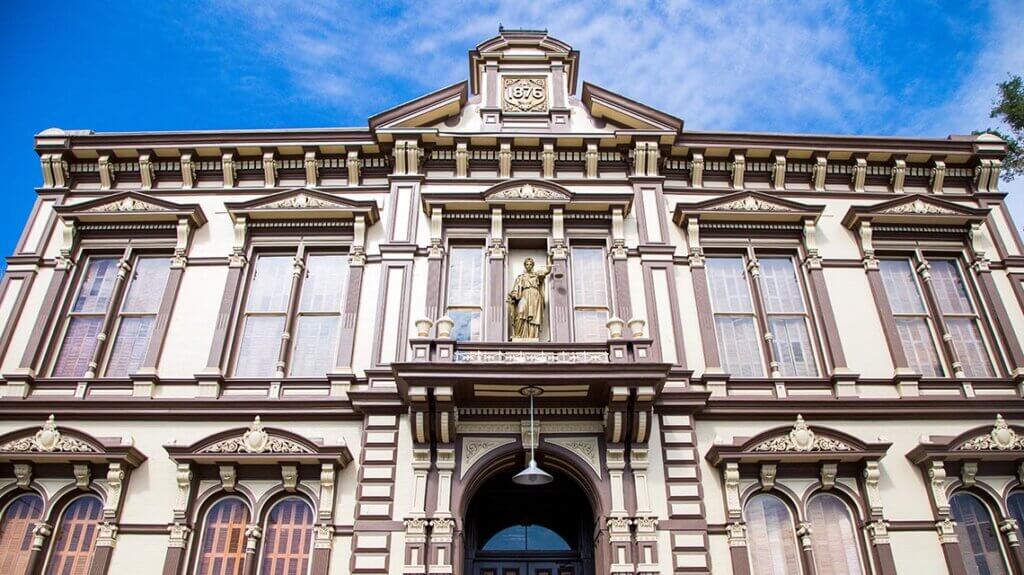 Museum Madness
In a place where the National Park Service has designated the entire town a National Historic Landmark, you'd expect to find some museum action around. You'd be right, to the tune of around 17 such institutions. If you've been to VC for a crazy event weekend, we'll forgive you for not making it in for an afternoon of thoughtful browsing; however, if you live right down the road from these incredible spots and still never do, we simply can't. Here are some favorite choices for some late morning perusing.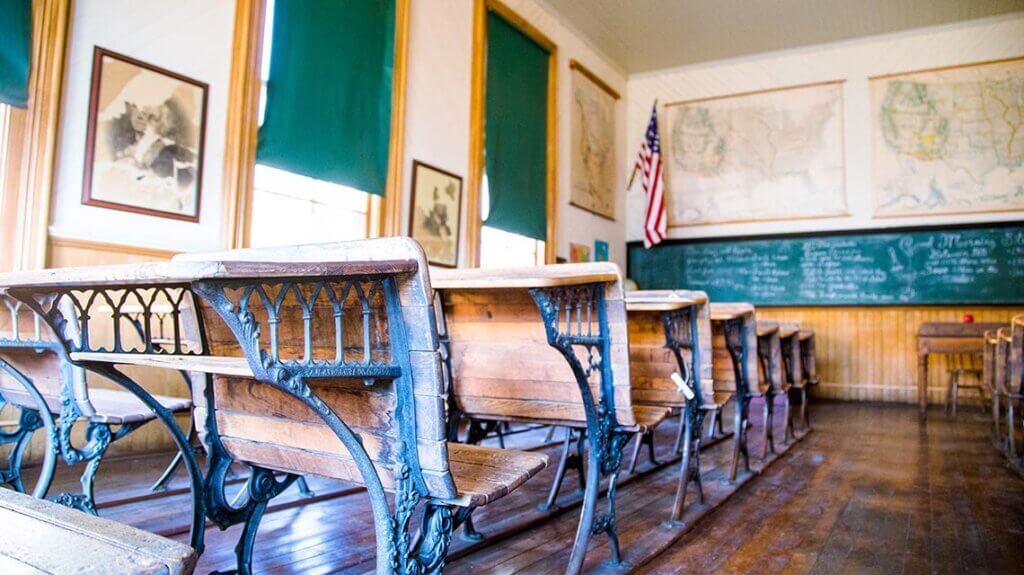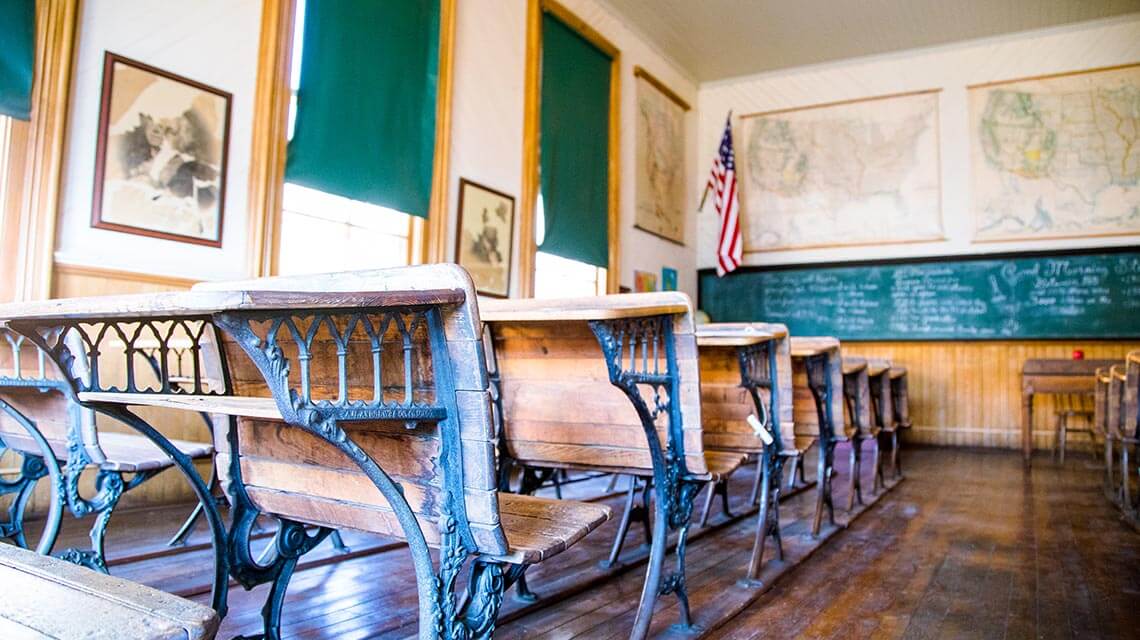 Did you know Mark Twain was "born" here? That famous Nevadan gave what many consider his first live show at Piper's Opera House, which also hosted Buffalo Bill, Al Jolson, and countless other famous performers in its now-tourable hall. Kids of all ages love the State Fireman's Museum for its original gear and vintage vehicles, as well as the artifact-packed The Way It Was Museum. Meanwhile, history and contemporary art collide across seven rotating galleries at the old-hospital-turned-gallery known as St. Mary's Art Center. And if the kids are acting up, scare 'em straight (and learn 'em a thing or two) at the photo-rich Courthouse Slammer & County Museum.
Travel Nevada Pro Tip
Thanks to its spacious, beautiful hall, Piper's Opera House is still able to host fun, safe, socially-distanced events, in addition to its every-weekend self-guided tours. Scope their calendar, catch a show, and experience what that ornate, historic gem was made for.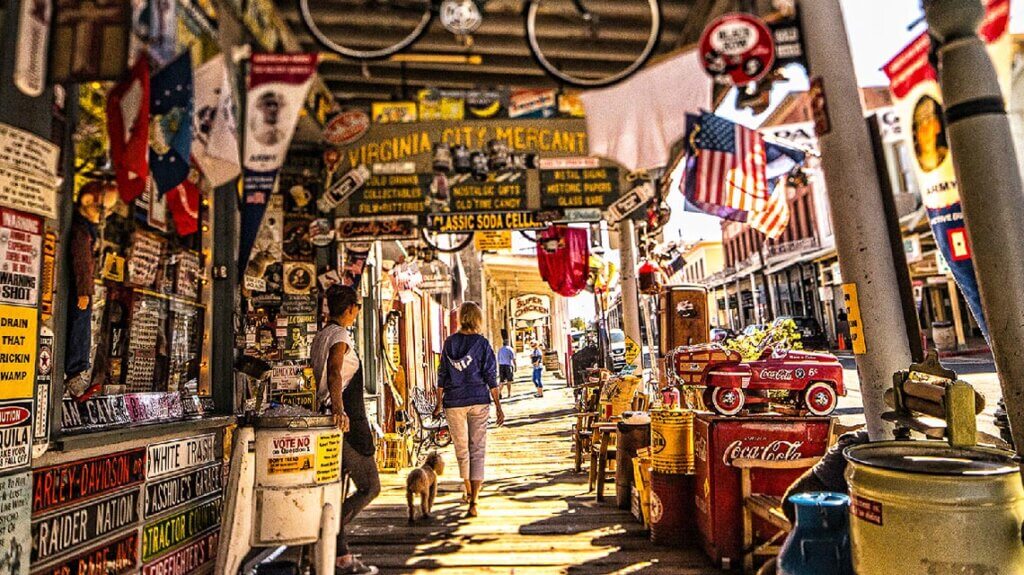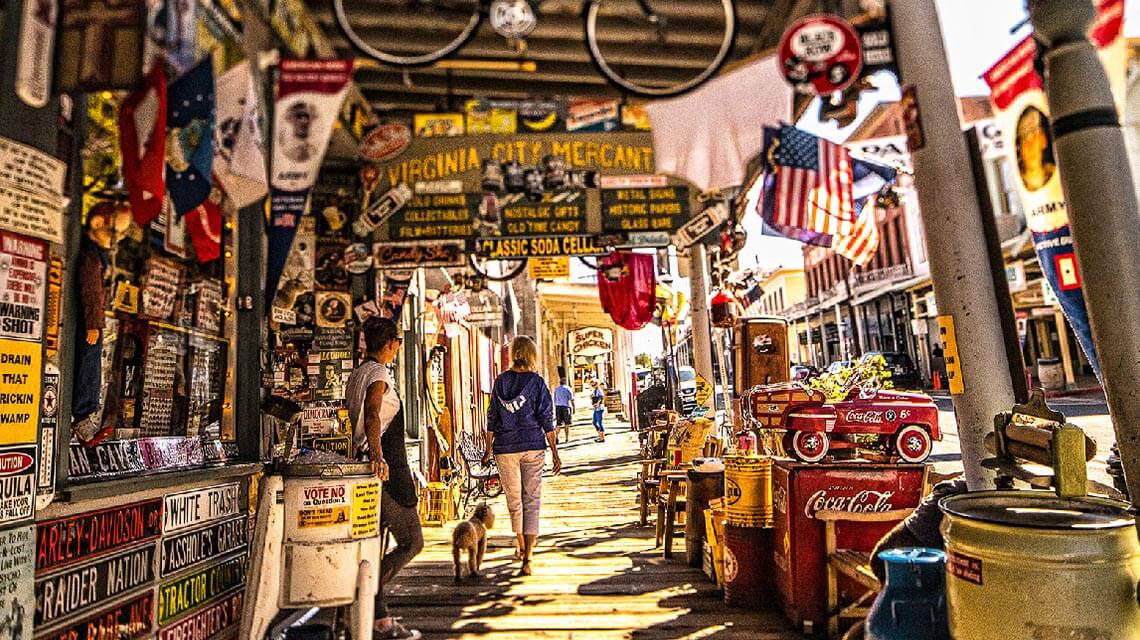 Antiques, Boutiques, And Old West Chic
As you cruise between attractions, you simply cannot make it down Virginia City's wooden boardwalks without getting tractor-beamed into an old shop. Hunt for all kinds of neat old wares at several antique shops, browse Nevada-mined gems and other jewels, or wander in and around the dozens of mercantiles offering up their Comstock treasures. And listen, if you've been to VC who-knows-how-many times and still haven't played total tourist and treated yourself to an old-fashioned photo, just do it. Trying on all the vintage garb is half the fun and you and your fam and friends will gush far more than a thousand words over the resulting group portrait. (Just try not to fight over who gets to wear the barrel.)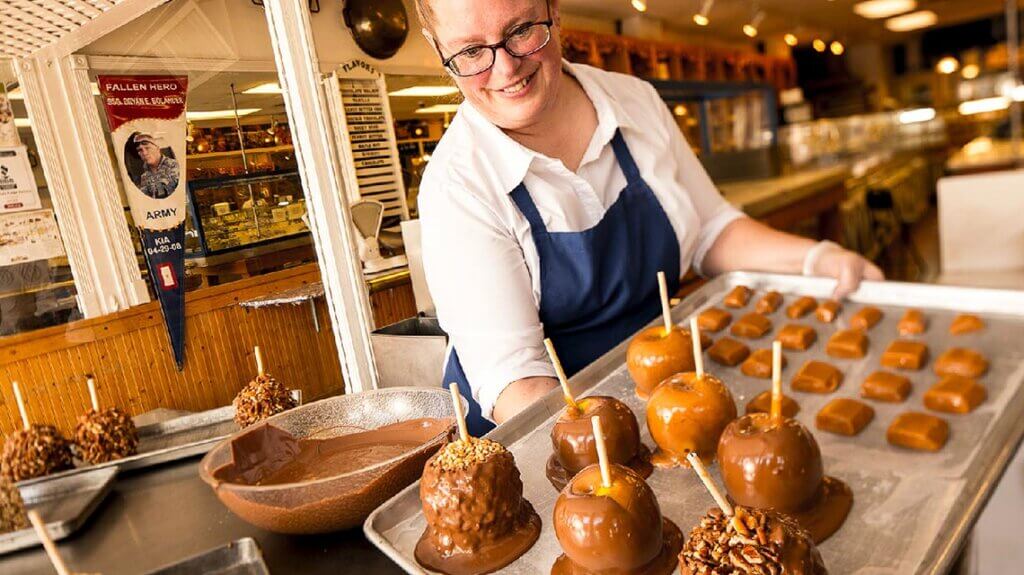 Sweet vs. Savory: How 'Bout Both?
For lunch, you can't go more historic than the Delta Saloon (one of Mark Twain's favorite late-night joints), which originally opened in 1865, making it one of the oldest, most historic properties in town. Keep that social distance at the indoor/outdoor Firehouse Grill and Saloon, and gorge yourself on juicy, cooked-to-order hamburgers, pulled pork sandwiches, and country-style pork ribs. If you're feeling picnic-y, head to the south end of town where outdoor seating and pine-studded shade awaits, along with (if you're lucky) the sounds of a local western band.
Sweet tooth acting up? Satisfy that urge at Red's Old Fashioned Candies with delectable fudges, brittles, and chocolates; or mosey over to Grandma's Fudge Factory, where candy makers are still making fudge the old-fashioned way, often right in front of your eyes.
Let Your Day Go On The Rails
There's just something about a train that transports you back to childhood. And if you don't think that, hop aboard this genuinely fascinating ride and we know you'll get it. Simply put, the Virginia & Truckee Railroad is the most famous of all American Short Line railroads. (Yep, choo-choo on that one.) Construction began in 1869 and over the next 74 years, this busy railroad hauled millions of dollars in gold and silver from the mines deep below the city, through brilliantly-built tunnels, and down the mountain. Today, you can hop aboard the ornate, century-old, open and closed-passenger cars for a truly scenic ride up to neighboring Gold Hill and back, chugging through 17 historic mine sites along the way. For train schedules, visit VirginiaTruckee.com.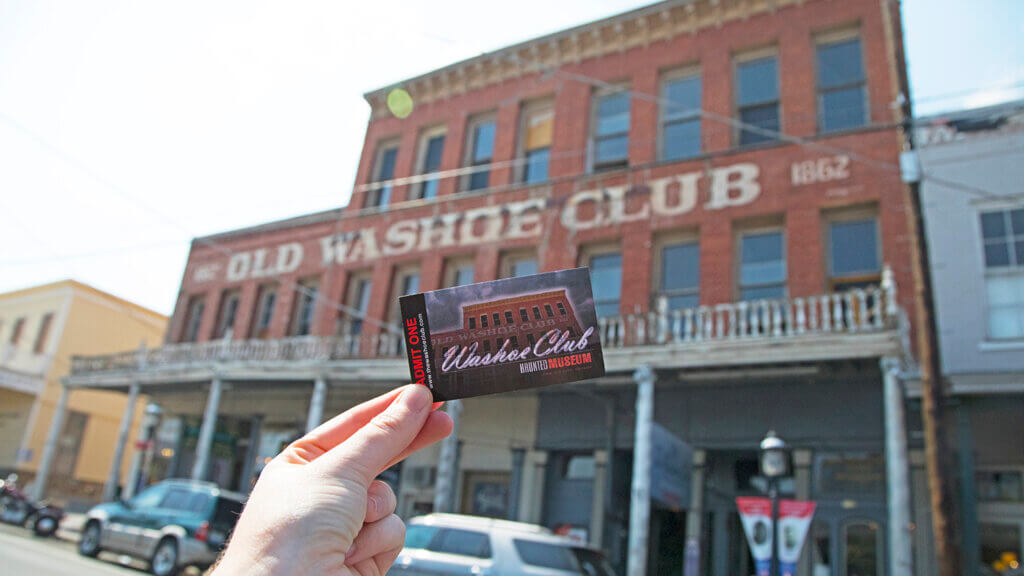 Get Into The Virginia City Spirit By Getting Ghosted
In a place with this much Wild West lore, you might assume this town is bound to have a few skeletons in its closets. In fact, Virginia City is so full of haunted locations, it's considered something of a paranormal Shangri-La to ghost hunters and other spirit-seekers the entire world over. Whether you're simply interested in the unexplained or looking for an evening thrill that raises the hair on your arms, you're in the right place. Book yourself a ghost tour to hear haunted history as you slink through the buildings where the events took place. Virginia City Ghost Tours' "Bats in the Belfry" walking tours explore a range of hotspots with a narrative that will chill you to the bone.
Or crank it up with a visit to the Washoe Club, a towering brick building in the heart of bustling Historic C Street that is believed to be one of the most haunted locations in the West. The property has been extensively featured on many ghost-hunting television shows, including Travel Channel's Ghost Adventures, and SyFy's Ghost Hunters. A legitimately creepy crypt and museum dedicated to the mystery of the building lends some serious spook cred to the property's ghostly claims.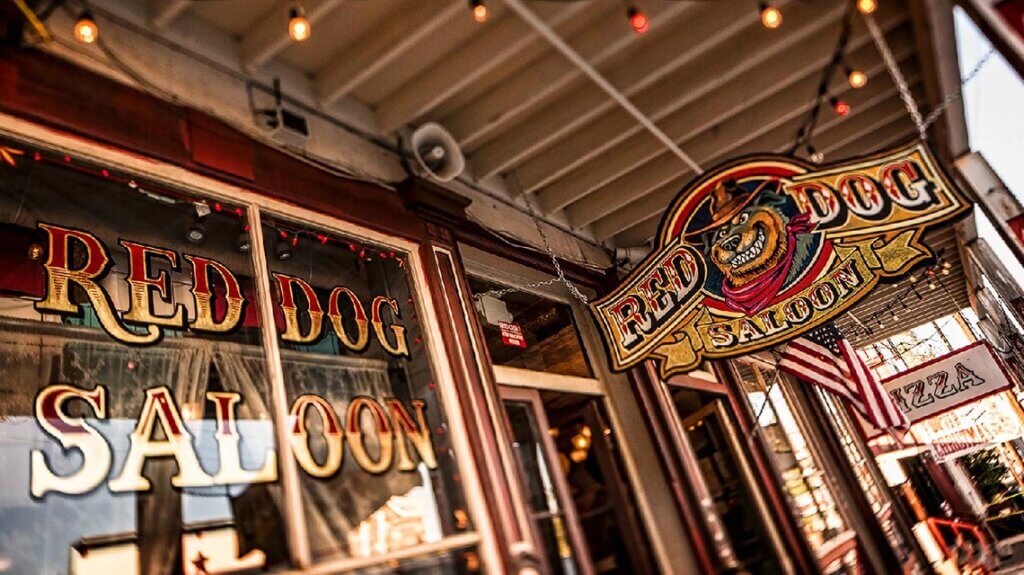 Turn Up and Chow Down
Whether or not a poltergeist made you lose your lunch, you'll probably have an appetite by dinnertime. Have a hankering for pizza? (Who doesn't.) At the Red Dog Saloon, pull up a chair and enjoy a Chicago-style slice (and maybe some live music) inside a saloon that dates back to Virginia City's heyday, and later stole the show as a go-to jam joint fodr the Grateful Dead, Janis Joplin, and other late 1960s psychedelic rock scene icons. Or cruise over to The Cider House, located inside Edith Palmer's Country Inn, to enjoy dining al fresco when the evening weather is supremely pleasant.
Travel Nevada Pro Tip
Be sure to get into Virginia City's other "spirit" with a cocktail made with the town's very own Cemetery Gin. If you love it as much as we do, you can swing back through the Visitor's Center in the A.M. and snag a bottle or three to bring back down the grade.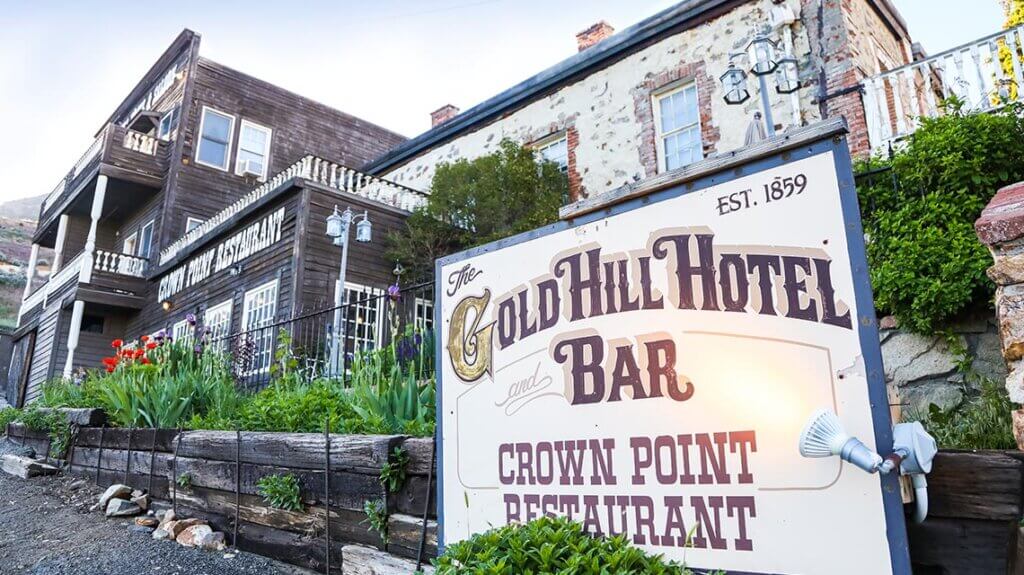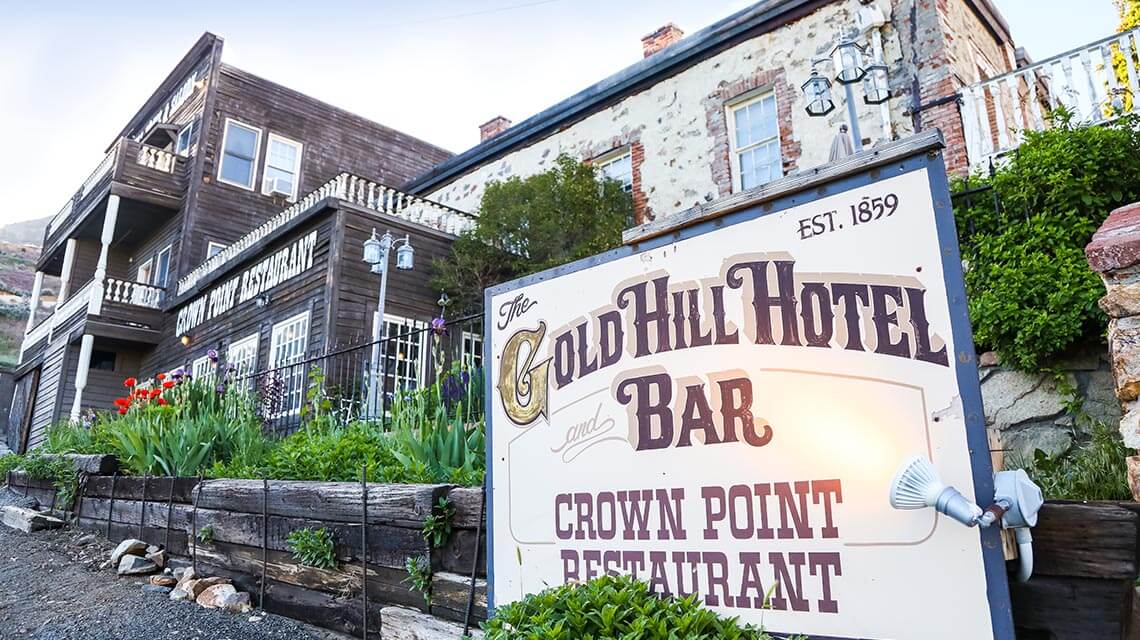 Bed Down For The Night
Not many people can say they stayed the night in one of the richest places in the West. With 227-rooms spanning hotels, motels, and bed & breakfasts—from quaint rooms at the Sugarloaf Mountain Motel to beautifully vintage period rooms at the historic Cobb Mansion B&B, or more modern accommodations at the Silverland Inn & Suites (pool and hot tub included)—a good night's rest is yours to be had in Virginia City. As well as just down the hill at the Gold Hill Hotel & Saloon, the oldest hotel in all of Nevada, which also boasts about as authentic of a saloon as it gets and the fantastic fare—serving everything from Angus steaks to chicken marsala—at its on-site Crown Point Restaurant.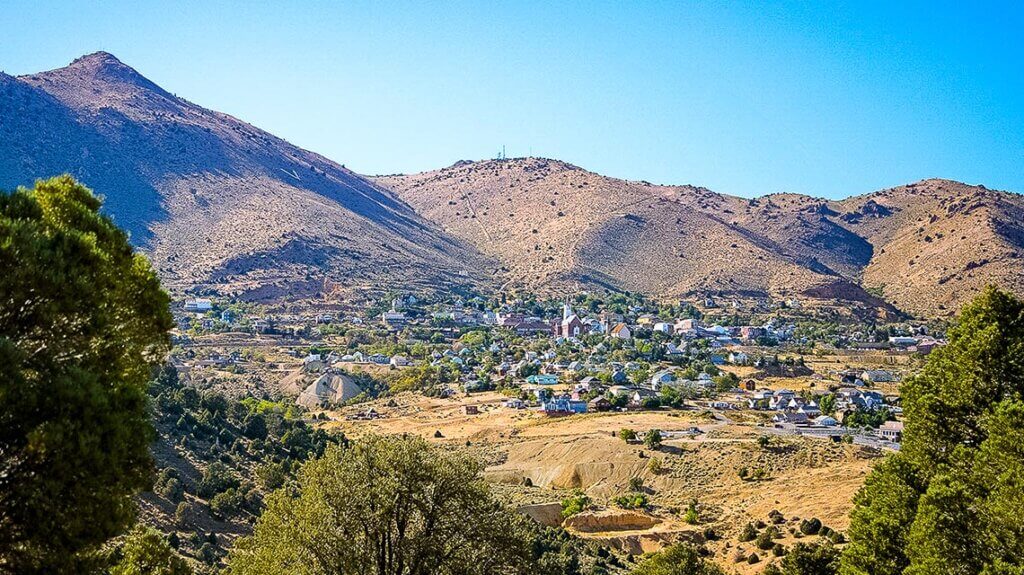 Before You Bounce
Before that 30-odd-minute return journey down the hill, make a stop at Canvas Café for an eggs benedict or a homemade pastry. One of the art pieces hanging on the wall catch your eye while eating? It's all made by local artists and is available for purchase. And to keep those conversations caffeinated all the way home, fill up on espresso drinks, gluten-free goodies, and house-roasted coffee at, appropriately, The Roasting House, which boasts a beautiful back deck that's perfect for taking in Virginia City's famous "Hundred-Mile View" as you reminisce about the time you really discovered that famous little town up the mountain.
Want to keep those close-to-home "near-cation" road trip vibes going? Get more game plans for just-down-the-road activities and totally overnightable destinations, like capital classic Carson City and the mild-to-wild Carson Valley!
Get Inspired
Related Stories