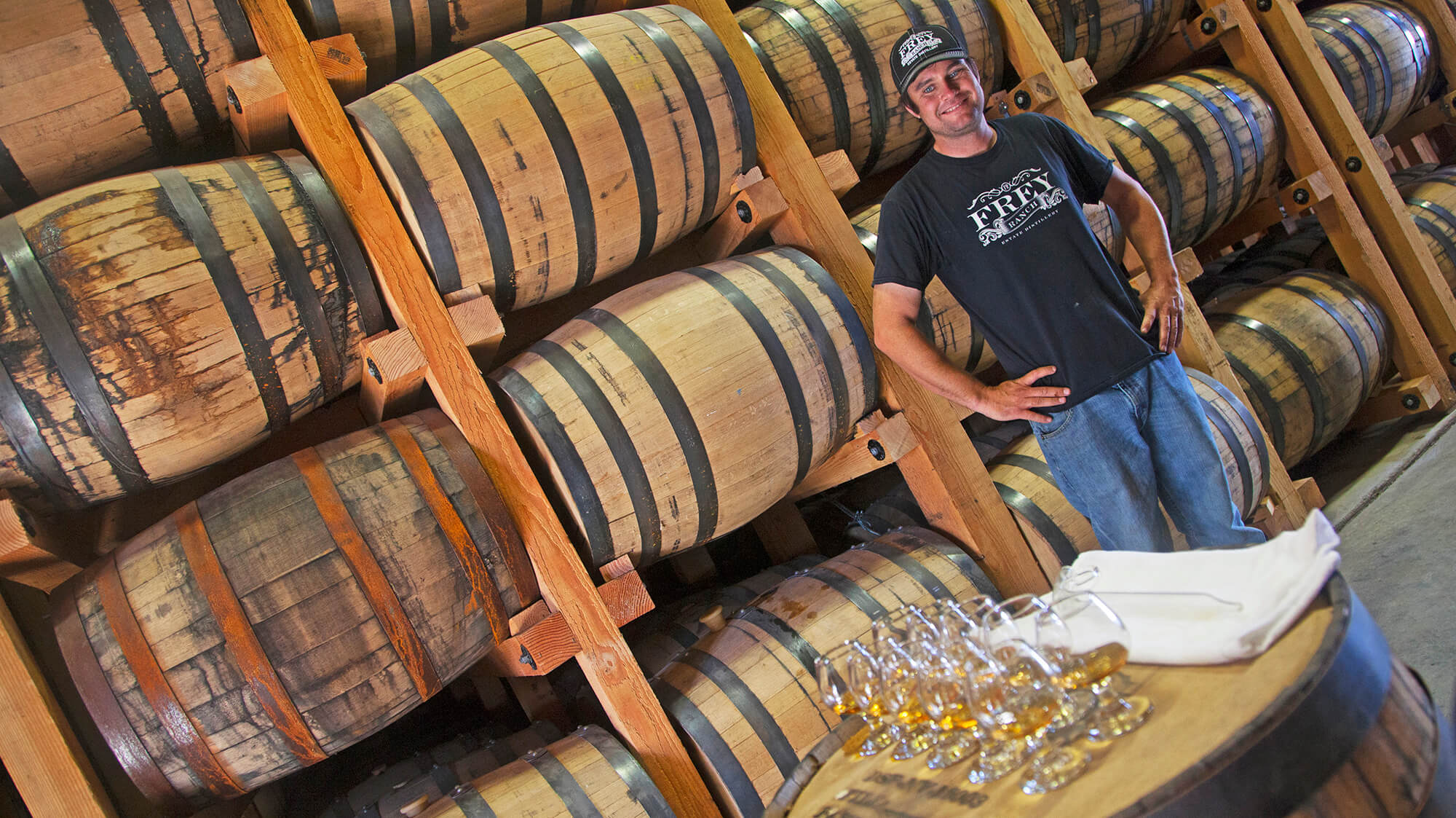 Forks, Corks & Treat-Yourself Sweets
If the way to someone's heart is through their stomach, you live in the right state. (And we definitely don't mean "of hunger.") Because, with Reno's happenin' cuisine scene, Las Vegas' international culinary fame, classic small-town mom-and-pop diners galore—and plenty to wash it all down everywhere—if there's one thing Nevadans have, it's taste buds. Whether you're looking to stuff a family member's stocking (and belly) with handmade chocolates, treat a friend to a tasty tour, or sip spirits from not one but two of the country's few estate distilleries, check out our menu of gift ideas. Just remember, don't browse when you're hungry.
Appetizing Excursions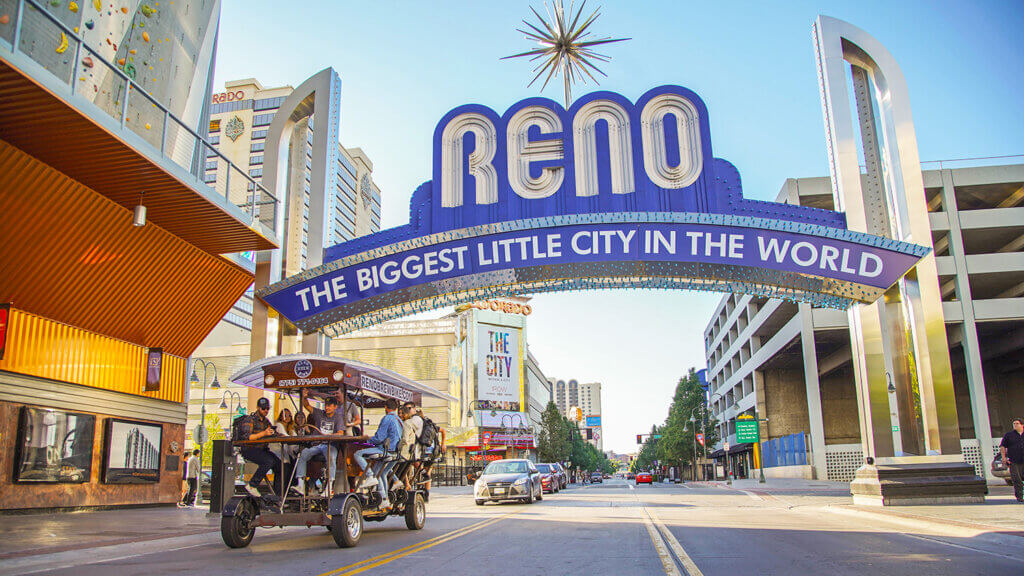 Lip Smacking Foodie Tours
These award-winning food tours visit up to 5 of the top restaurants on the Strip or Downtown. Guests are always VIPs with immediate seating, 3-4 signature dishes at every restaurant and a guided walking tour between stops packed with insider information on Las Vegas and the sights along the way. Prefer to go self-guided? Check out their scrumptious sister outfit, Finger Licking Foodie Tours.
Las Vegas
Taste Buzz Food Tours
From big-name restaurants to on-and-off-the-Strip secrets to hole-in-the-wall hotspots Downtown, and plenty in between, treat a pal to a plate-hopping walking tour, packed with history, sightseeing, and all kinds of flavor, with line-skipping privileges, to boot.
Las Vegas
Reno Food Tours
Take a bite outta the local culinary scene in the Biggest Little City. Marvel at murals and funky boutiques as you stroll through the blossoming Midtown District or dig into downtown Reno's mouthwatering history while sampling six different tastings from locally loved eateries.
Reno
Reno Brew Bike
If you'll bike for beer, book your brew-lovin' posse for a pedal trolley version of a pub crawl. Take yourself to a speakeasy, distillery, a beer library, bocce ball courts, and a handful of equally enjoyable stops over the course of 2-3 hours.
Reno
Craft Brew, Wine & Spirits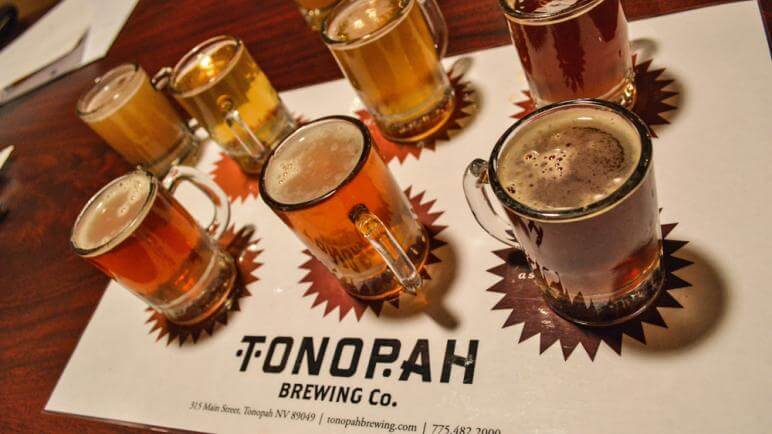 Ruby Mountain Brewing Company
One of the most remote breweries you could hope to visit (by appointment only), Ruby Mountain kicks out award-winning "ranch-brewed" beers from the heart on a working ranch in Clover Valley. Where else could you crack open a cold one until the cows literally come home?
Wells / Clover Valley
Frey Ranch Estate Distillery
Grown, distilled, matured, and bottled in "The Oasis of Nevada," Frey Ranch's whiskey farm pairs 165 years of farming know-how with state-of-the-art distilling methods to create a damn good Nevada-born bourbon. They're pouring award-winning vodka, gin, and absinthe, too.
Distillery: Fallon | Sold in Reno stores
Bently Heritage Estate Distillery
A 100-year-old flour mill flourishes once again as an absolutely gorgeous distillery, producing vodka, gin, whisky, and hecate cocoa liqueur from grains grown exclusively on their nearby Carson Valley ranch.
Minden
Las Vegas Distillery
Raise a glass to making history at Las Vegas Distillery – after all, it was the first distillery to open in Nevada after the end of Prohibition in 1933. Snag a bottle of white rum, apple pie moonshine, or first historical editions of Nevada whiskey and vodka.
Henderson
Black Rabbit Meads
Made oh so sweetly from Sierra Nevada honey, this first-in-Nevada meadery in the Biggest Little City specializes in cider-style libations. Choose from blends of cucumber and mint, pineapple and jalapeno, strawberry and oak, or pure mead aged in cinnamon cordial-soaked bourbon barrels.
Reno
Cemetery Gin
This official spirit of Virginia City is "guaranteed to embalm you… while you're still breathing." Laced with Nevada pine nuts and locally distilled, it goes down smooth (and makes for a killer memento).
Virginia City and sold in Reno stores
Seven Troughs Distilling Co.
Named for a mining district that produced almost $2 million in gold between 1908 and 1921, Seven Troughs combines corn and barley from Yerington and Gardnerville with a mid-19th-century fermentation and distillation process to create complex, unique flavors. Sip and savor rum, bourbon, moonshine, and more, all of which have a Silver State story to tell.
Distillery: Sparks | Speakeasy: Reno
Great Basin Brewing Company
Get "Icky" with an "Outlaw" and a "Wild Horse" at this "Bitchin'" brewery that also serves up super tasty eats – we heartily recommend the beer cheese soup and the willy dillys.
Reno and Sparks
Tonopah Brewing Co.
Tucked in the halfway point between Las Vegas and Reno, along the Free-Range Art Highway, this craft brewery pours porters, IPAs, hefeweizens, and pilsners, with names that hearken back to the city's mining roots (like the Mucker Irish Red Ale). Sample a flight while chowing down on slow-smoked barbecue.
Tonopah
Basin & Range Cellars
Straight from a vineyard in Minden (the highest elevation commercial vineyard in the country, mind you!), you can toast bottles of vino from the only all-Nevada winery in the Silver State.
Reno
Sanders Family Winery
Bordered by panoramic views, beautiful, Tuscan-style grounds make a lovely place to taste smooth, palatable reds and whites (available online). It may even have you feeling like you left the Mojave Desert and stepped into wine country, with acres of lush vines and free tastings (OK, well maybe that last one might not remind you of certain parts of neighboring states… but we think that's a good thing.)
Pahrump
Choco-LOTS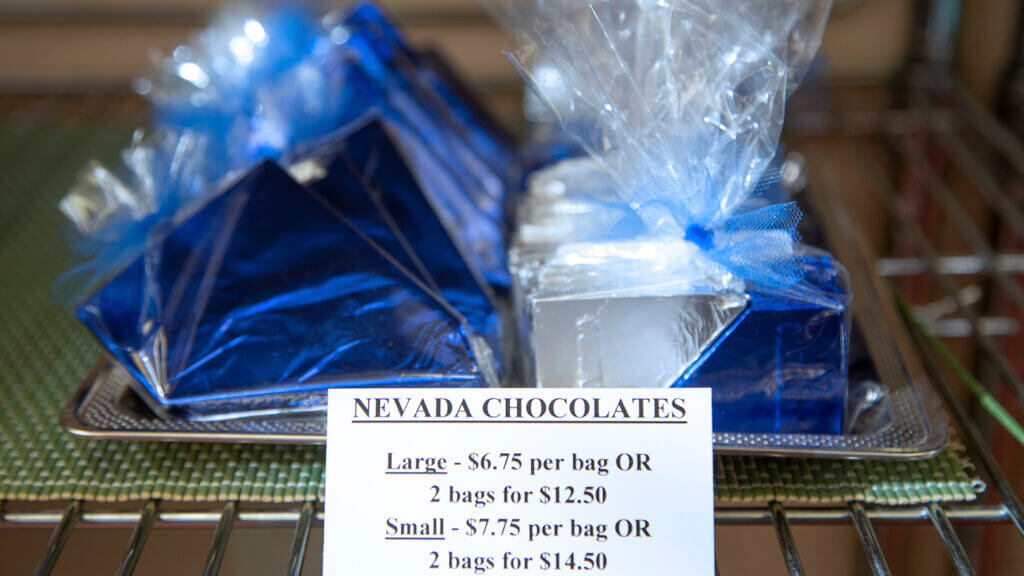 Ethel M Chocolates
Build delicious boxes of truffles, caramels, liqueurs, and seasonal chocolates, then bookmark a future trip to the on-site botanical cactus garden (especially magical during Christmas).
Las Vegas
Sierra Nevada Chocolate Co.
Family-owned and always handmade, you can take your pick from 40+ flavors of truffles, chocolate-covered strawberries, caramel apples, and even edible versions of Reno's iconic arch.
Reno
Dorinda's Chocolates
Don't shop hungry – everything from rocky road bars, chocolate rice krispie treats, peanut butter bombs, and caramel macadamias will be too tempting to resist. Good thing Dorinda's offers a monthly subscription box.
Reno – Downtown & South Reno locations
Chocolate Shoppe
Handcrafted in small batches, you won't be able to resist chocolate barks, cherry cordials, honeycomb, toffees, and turtles from this Gardnerville-based gem.
Gardnerville
Chocolate Nugget Candy Factory
Homemade chocolates, fudge, taffy, brittles, and more – including still-in-use candy-making equipment dating back to the early 1900s – await at this candy shop that's been in business for three generations.
Carson City & Washoe Valley
Other Gotta-Try Goodies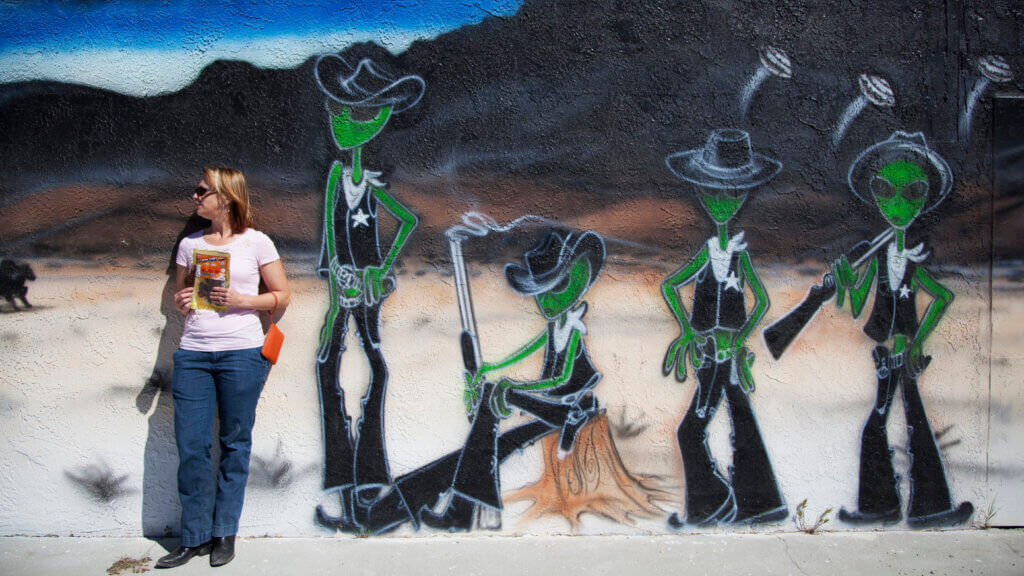 Lattin Farms
Farming the Lahontan Valley for five generations, you can seasonally pick your own produce, herbs, and flowers in Fallon or shop family-made jams, dressings, and pasta sauces (made from homegrown ingredients) online.
Fallon
Nevada Brining Company
Punch up your grocery list with boozy pickles, spiced carrots, and pickled peppers, sourced and brined locally.
Sold in northern Nevada stores
Killer Salsa
Taco-bout one tasty topping. Killer Salsa chops and dices herbs and veggies into homestyle salsas, with flavors like Vaquero Verde, A Kick in the Kisser, and The Smokeout. Pile on nachos, punch up a Bloody Mary, or whip up one killer guac.
Sold in Nevada stores and online
E.T. Fresh Jerky
The truth is out here, and so is supremely good beef, turkey, and elk jerky (plus dried fruit, nuts, and candy). Search for signs of extraterrestrial life while snacking on carolina reaper, sweet garlic, and teriyaki seasonings.
HQ: Alamo | Order Online
Pahrump Honey Company
Unbeelievably delicious, you can enjoy raw desert honey in comb, liquid, powder, and pollen form, along with lotion, tinctures, and lip balm.
HQ: Pahrump | also available online
Tahoe Trail Bar
Fuel your next Silver State adventure with these plant-based energy bars (vegan and gluten-free!). Your tastebuds will salivate over flavors like mango coconut and dark chocolate cherry.
Sold in Reno stores and online
Rowdy Bar
If eating healthy without skimping on taste sounds like a win-win, nosh on prebiotic-packed options that include cookie dough, blueberry almond tart, and sunflower butter and berries.
Sold in Reno stores and online
Gastronomy Galore
You can literally go "whole hog" at the Made In Nevada marketplace, choosing from their array of whipped-up-right-here meat rubs, Basque boxes, jams, bulk meats, and more.
Online
Get Inspired
Related Stories