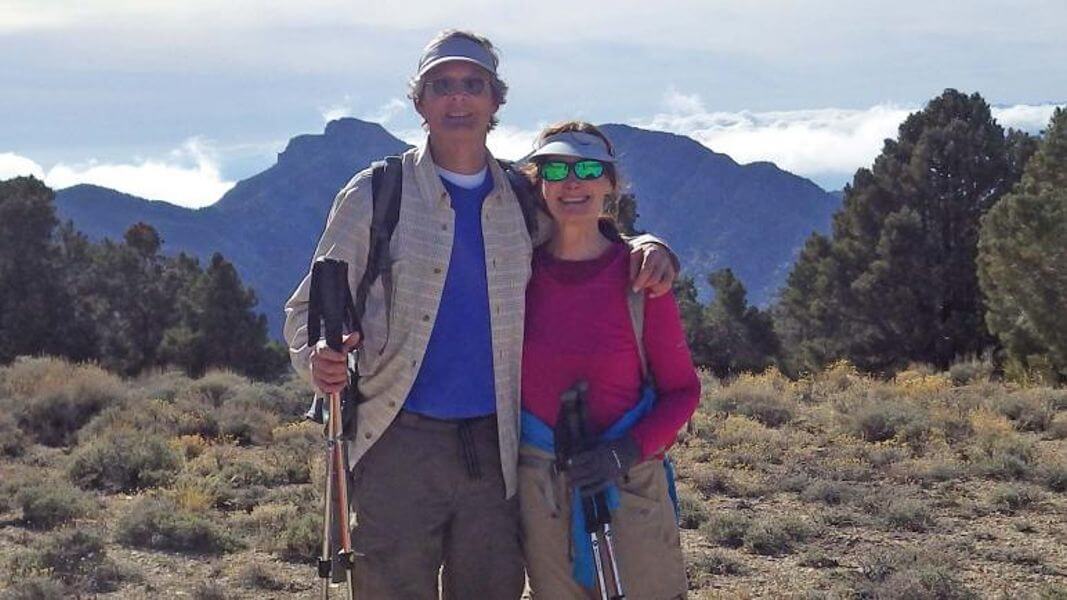 Grapevine Peak and Other Rambles
Scanning past palm trees draped in spiraling white lights, I saw something even more dazzling in the late evening light—Beatty Mountain. The sun was setting; we had stopped for gas at the Stagecoach Hotel & Casino in Beatty, on the way to Death Valley last November. The little butte stood right there above the town bathed in pumpkin-colored light. As I watched its shimmering golden mantle darken to deep orange, magenta, and then black, I knew I'd be back to get a closer look. My peak bagger friends had taught me to "bag" or climb every bump on the landscape—high or low, forested or naked, they're all fun.
Thanksgiving Weekend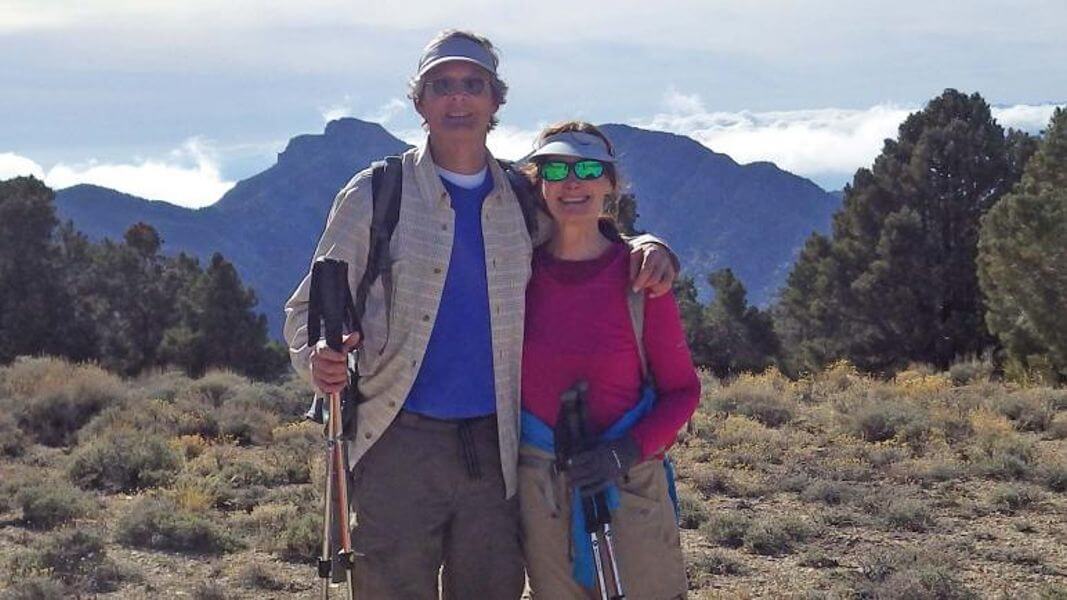 After three windy nights camping in Death Valley with my friend Pat, we headed to Beatty looking for more adventure. Topo maps in hand, we drove south of town then turned east, admiring the cattails as we crossed the tiny Amargosa River, just north of Amargosa Narrows. Minutes later we were hiking up a gravel road leading to a saddle and our goal: Beatty Mountain. The view was surreal. Like something from another planet, the landscape appeared twisted, folded, squeezed and tilted—yet surprisingly colorful. We ate our lunch perched above the tiny town, then headed down to visit the Beatty Museum with its interesting mining stories of characters like Panamint Annie.
Monday, December 1
Joined by our friends Ron, Chip, Dick, and Julie, we were now a party of six heading northwest of Beatty to Grapevine Peak in a remote corner of Death Valley National Park. Low clouds draped the mountains like the gauzy scarves of a flirtatious dancer, enticing us with brief glimpses of our objective. Weather was moving in. Would we be lucky?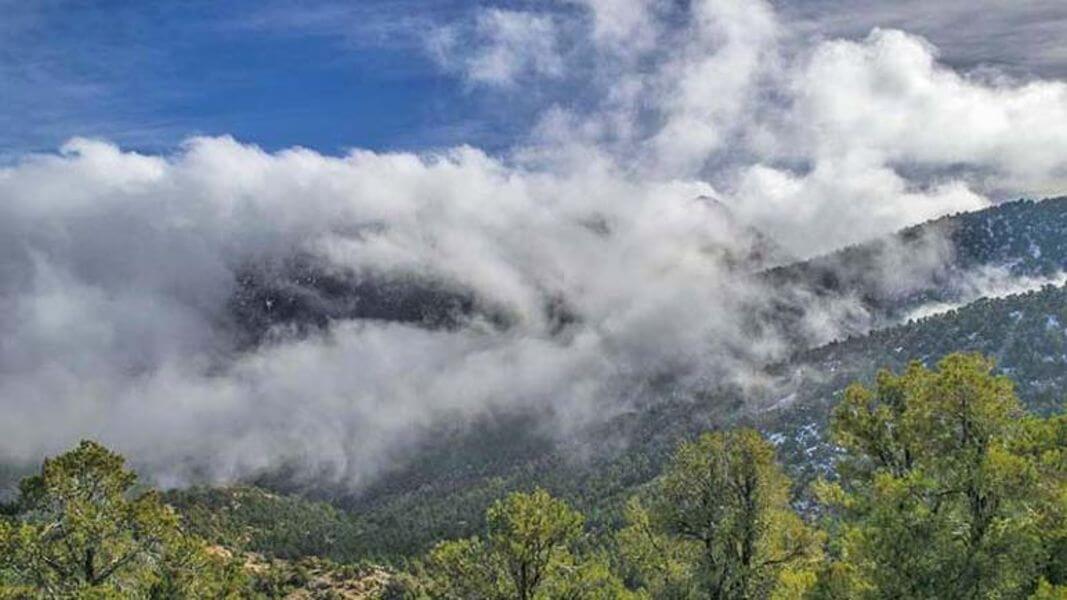 The access via Phinney Canyon, 13 miles north of town near milepost 71, was really rough and high clearance was recommended, but made it fine. We marked our spot with the GPS and headed out. Brr! The north-facing hillside to our left was carpeted with snow. Thankfully our south-facing route was snow-free and studded with pinyon pine. God, I love that smell! Full of high hopes and conversation, we climbed cross-country over piles of broken volcanic rock interspersed with sagebrush, pinyon pine, and juniper. The landscape was so heavily wooded it seemed almost tropical after the stark desert moonscape of other Death Valley hikes. I heard the raucous call of a Steller's Jay; otherwise, we were alone in the forest.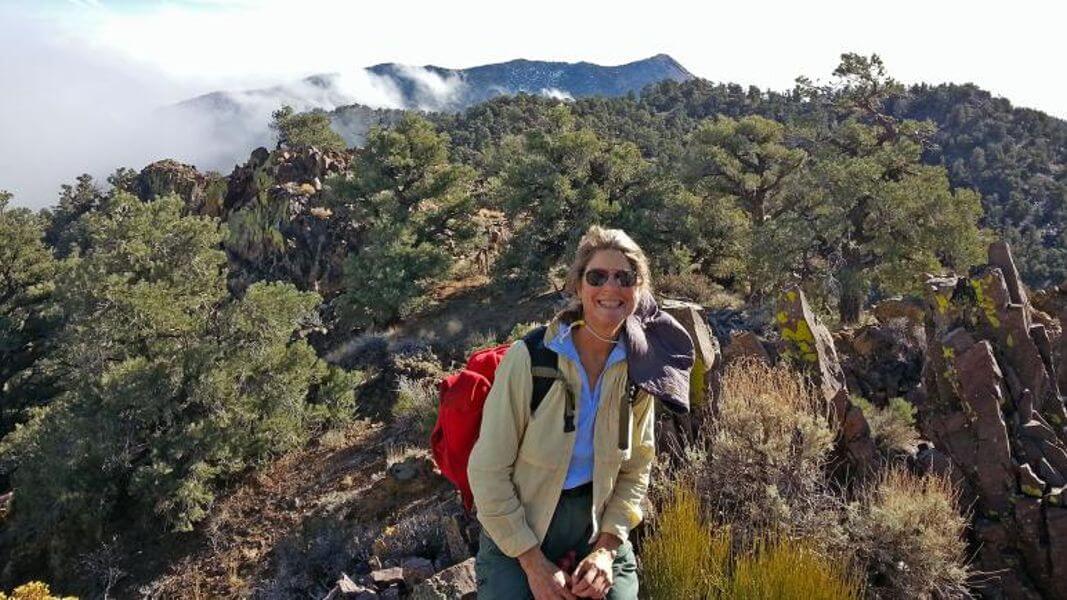 Listed as six miles R/T in the guidebook, Grapevine was still a tough hike—much harder than Wildrose Peak in Death Valley with its gradual, traversing trail. I cursed the fields of jagged scree, jabbing my poles into crevices to keep from sliding down the slope. We peeled layers off and on as we hiked—enjoying the warmth, then feeling the wind, as the sun danced in and out of the clouds. One more big push and we summited. Shouts rang out as we found the ammo box and autographed the register. Wow, the last entry was September and the one before that was June! We found the names of friends, with dates ranging from 2011-13. All the "greats" had been there.
Grapevine Peak, elevation 8,738', boasts a whopping prominence of 4,562'—a statistic important to peak baggers. No longer envious of these adventurers, I felt exhilarated to be living the dream. Surprisingly not all peak baggers are young; our group ranged in age from 59-68. That evening our friends headed south but my boyfriend Ron and I stayed in Beatty to plan the rest of our adventure.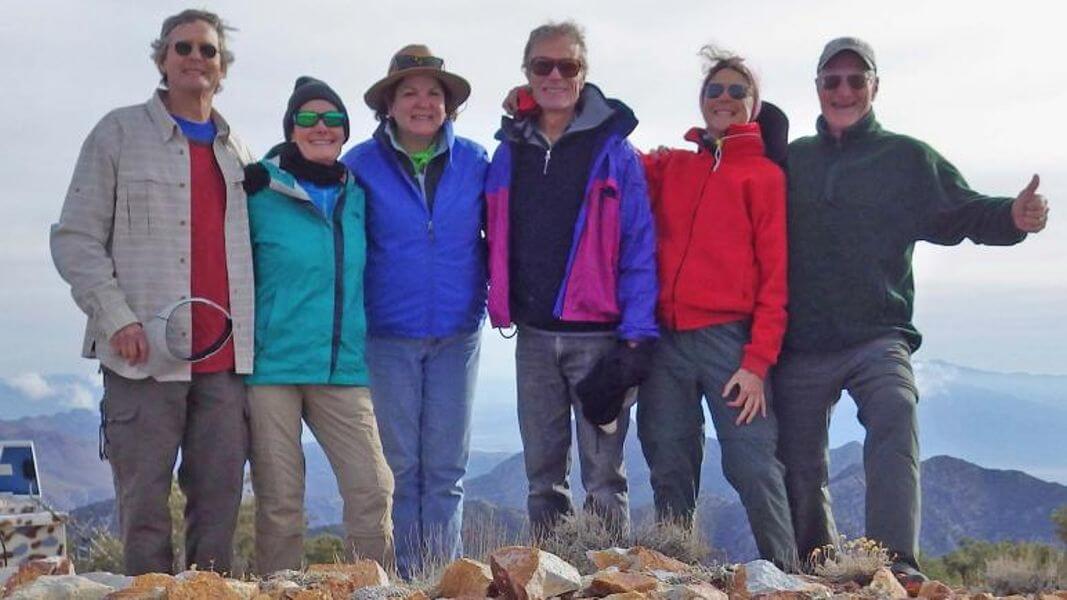 Tuesday, December 2
Ron and I bagged Meiklejohn Peak, whose colors I had admired from Beatty Mountain. Drizzly weather and wind made for a tricky climb up the gravelly slope, but I couldn't get over the colors. Was the water playing tricks on my eyes, or did someone dribble multi-colored paint buckets all over the hillside? I drank in the image, savoring crimson, vermillion, sapphire, and chartreuse. Unbelievable! Still, I was happy to wait in the car while Ron bagged three more peaks in the rain. He's addicted, for sure.
Wednesday, December 3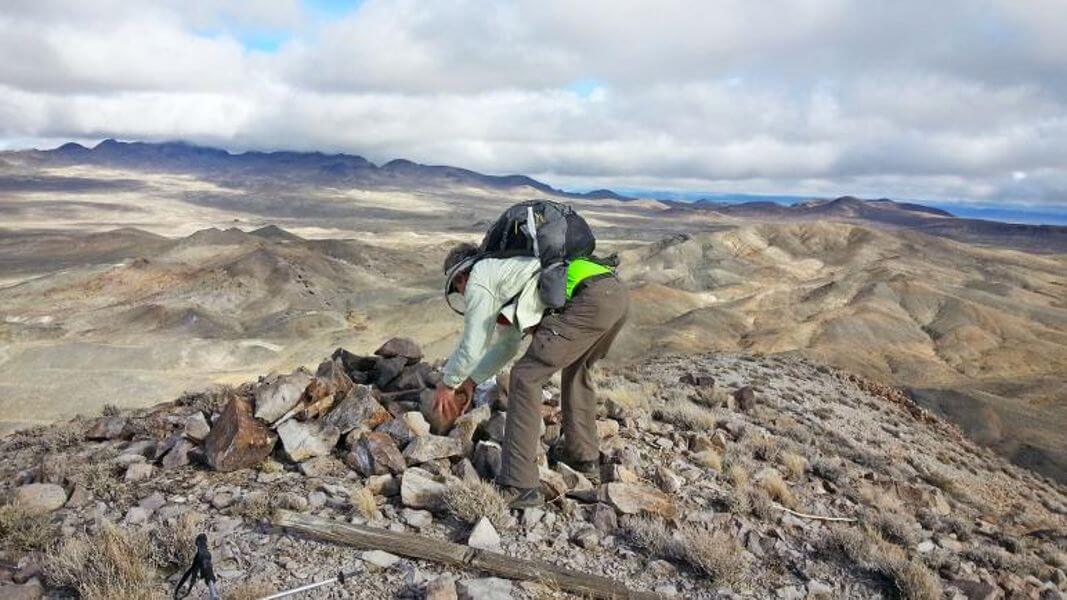 This was our day to return home to Carson City, but I knew we'd stop somewhere along the way. Goldfield was socked in with fog, zero visibility, and rain so we continued north to Tonopah in Esmeralda County where conditions were clear but windy. The air smelled exquisitely clean after the rain! We climbed Klondike Peak and two unnamed peaks together; Ron bagged a fourth on his own. We got home at 7 p.m. Reflecting on the trip, I realized I had hiked six days straight—the most I'd ever done. We really did get lucky! #NVAdventure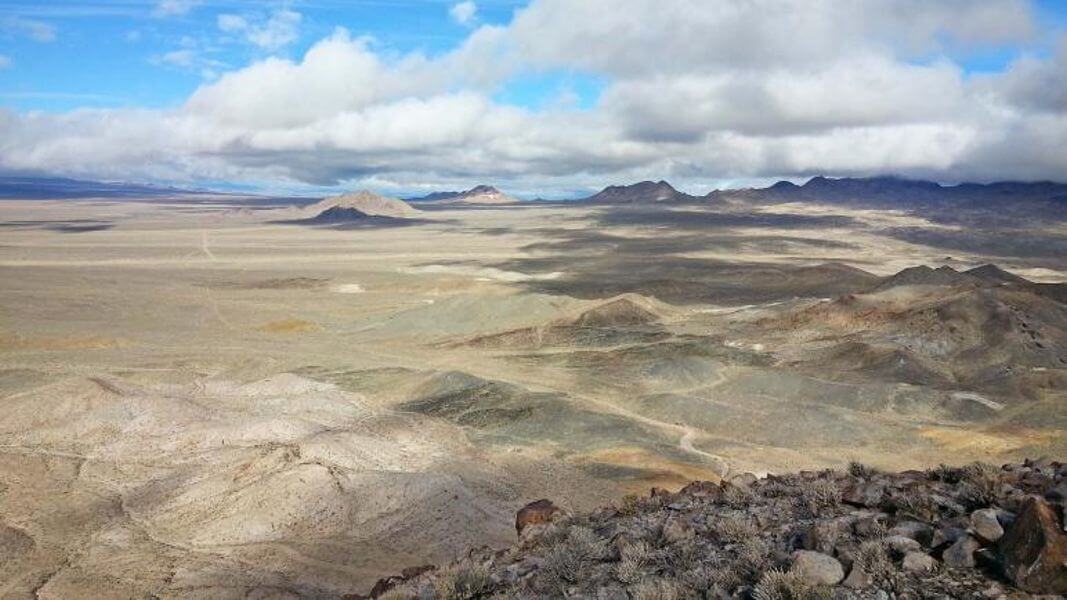 Get Inspired
Related Stories