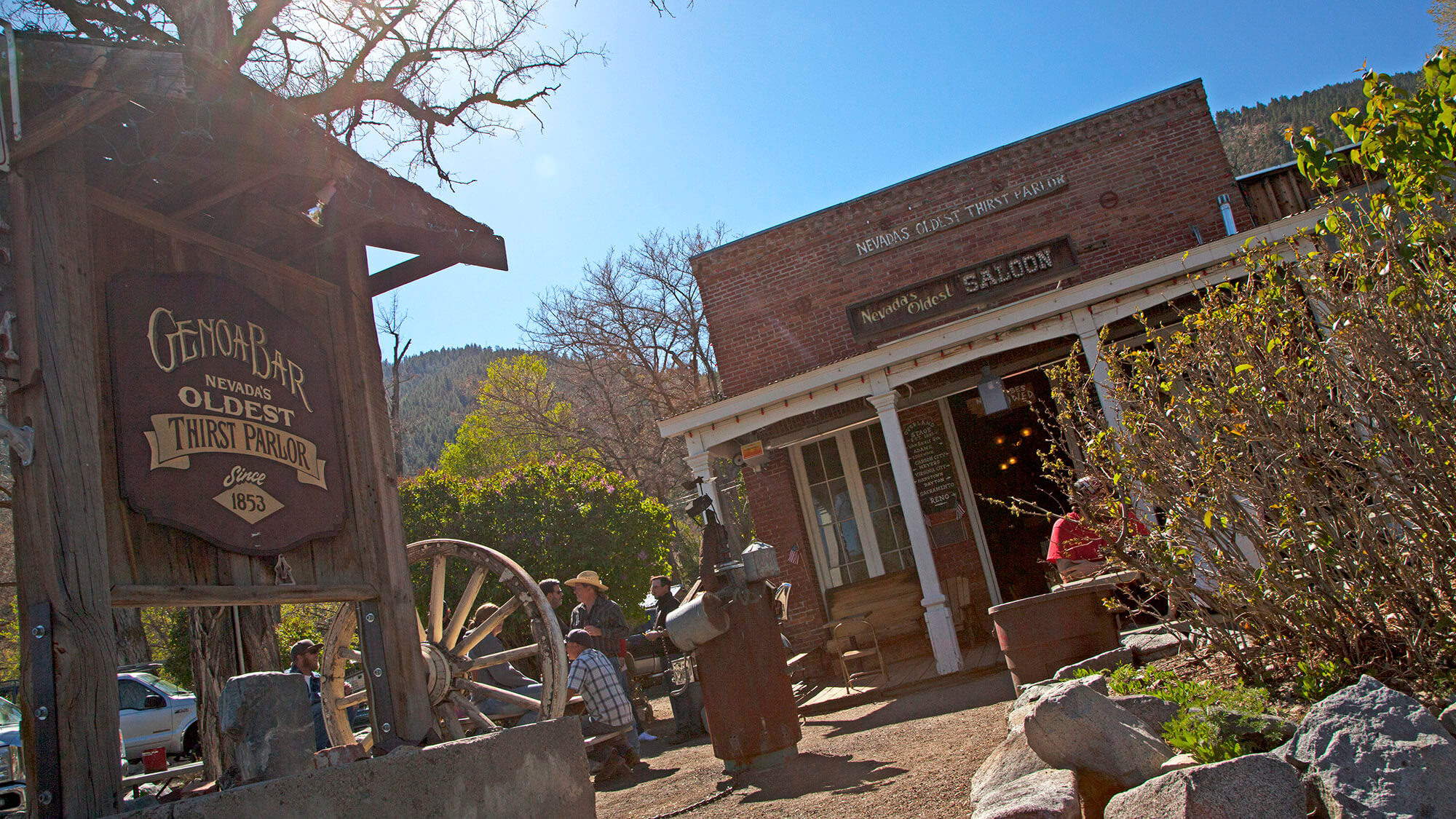 Okay, here's my Nevada story. One week, I had Tuesday off and nothing to do, so I decided to buy a private horseback riding lesson in Gardnerville, Nevada, and go explore the area. I didn't really know what to expect but I wanted to check out a place I'd never been before. Kelley was kind of a slow horse, but the owner got us trotting around the arena.
After that, went to Genoa and went thrifting, bought some homemade jellies from a meat market, and read my Edward Abbey book on their huge front porch. So relaxing. And then I headed to Nevada's oldest "thirst parlor," the Genoa Bar. When I got there I grabbed a Bloody Mary (to me it's the signature drink of Nevada), put some Johnny Cash on the jukebox and then some locals walked in. They complimented me on my jukebox selection, and then I schooled one of them in pool. And then, right before sunset, I headed out to the hot springs at David Walley's and ran into some friends from Lake Tahoe.
When I drove out to Genoa, I thought I might be out there two, maybe three hours, but I stayed all day. Nevada is full of days like this.
Get Inspired
Related Stories