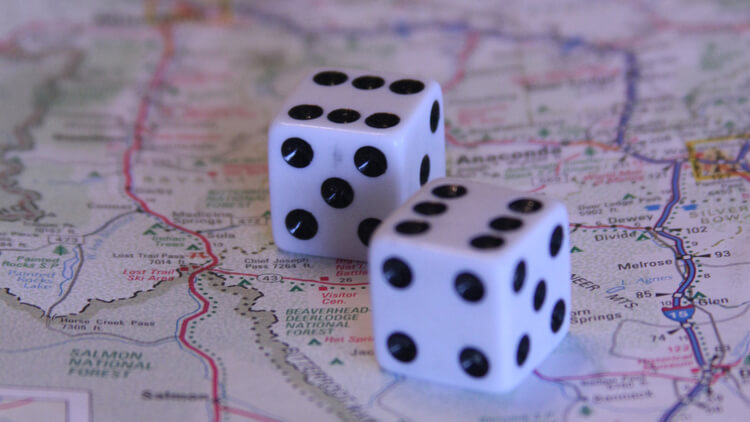 Dice #2: The Middle of Somewhere
For the next 3 episodes, middle school friend Brian Anderson and I will wake up every morning and roll a single di. Then, depending on the roll, we will drive in a certain direction for the rest of the day.
We cross the nearest state border and drive across Nevada. Featuring two stories from the Little Ale'inn (E.T. theory hotspot near Area 51) and a found book that would become the trip manifesto.
THE SYSTEM:
1 = NORTH
2 = EAST
3 = SOUTH
4 = WEST
5 = STAY PUT
6 = CROSS THE NEAREST STATE BORDER.
EDITORS NOTE:
To dabble in more of Fil's stellar podcast productions, click here.
Get Inspired
Related Stories