OATBRAN
Statewide
3:00pm - 5:00pm daily
1800+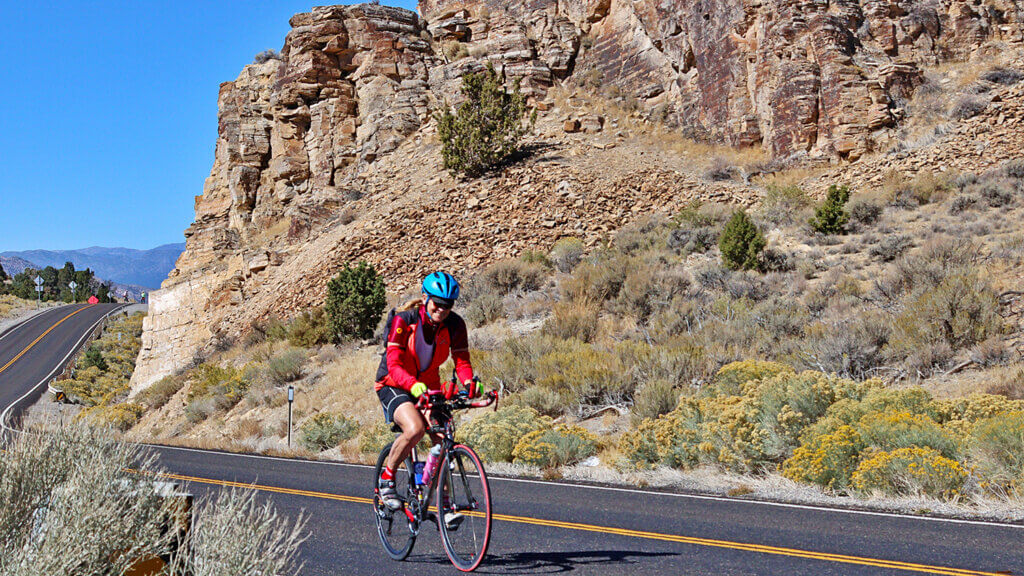 Photo Credit: Larry Burton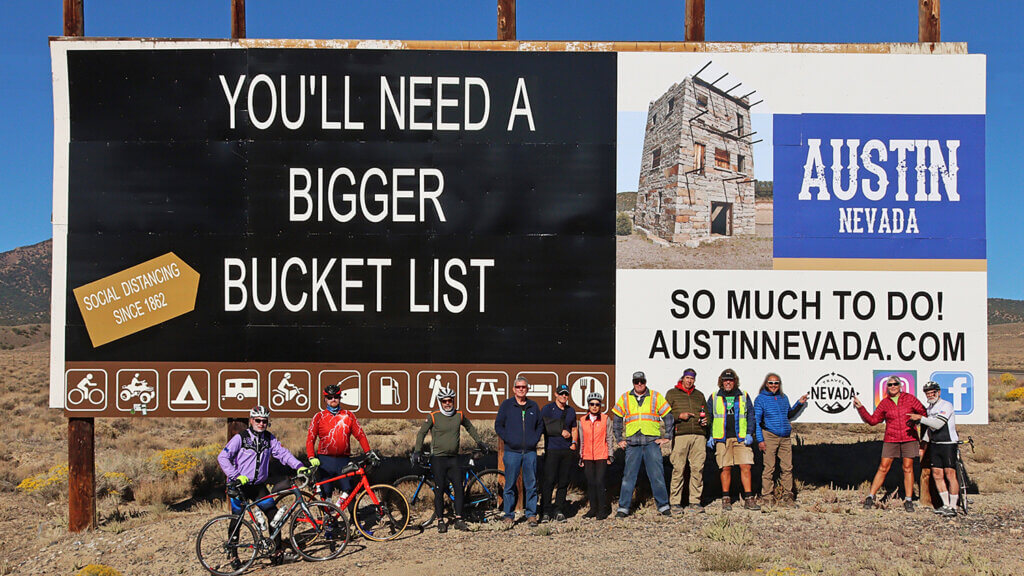 Photo Credit: Larry Burton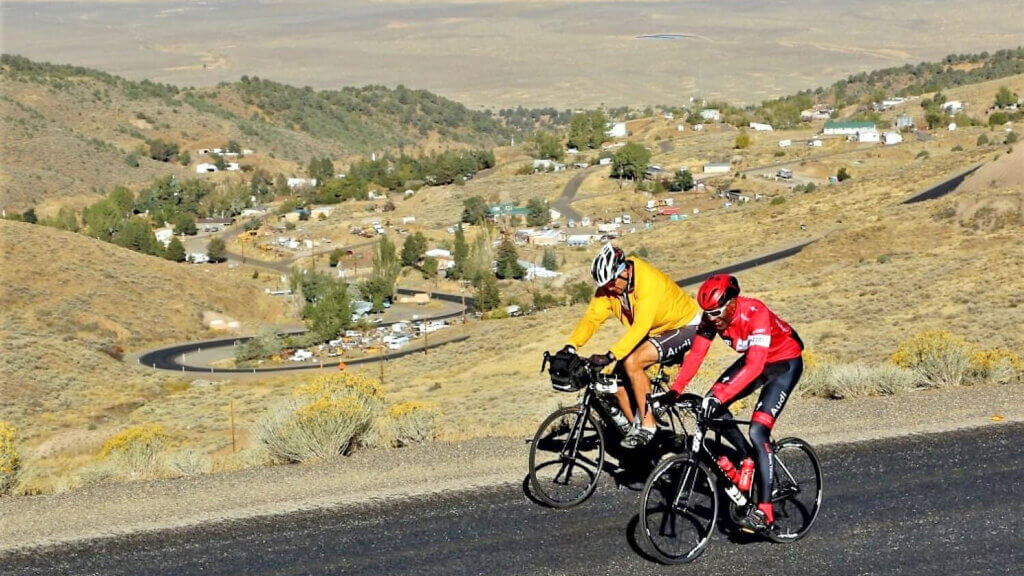 Photo Credit: Larry Burton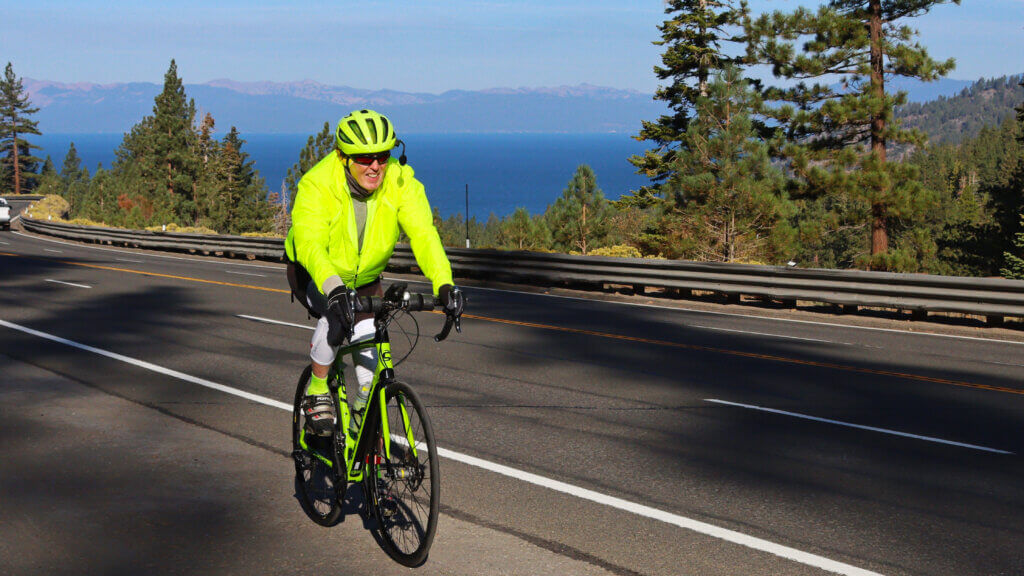 Photo Credit: Larry Burton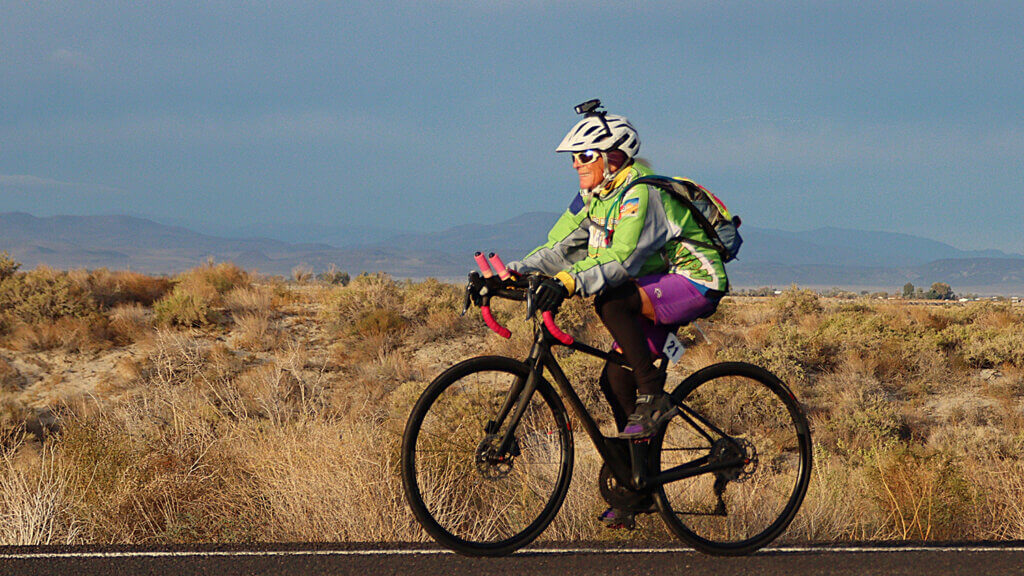 Photo Credit: Larry Burton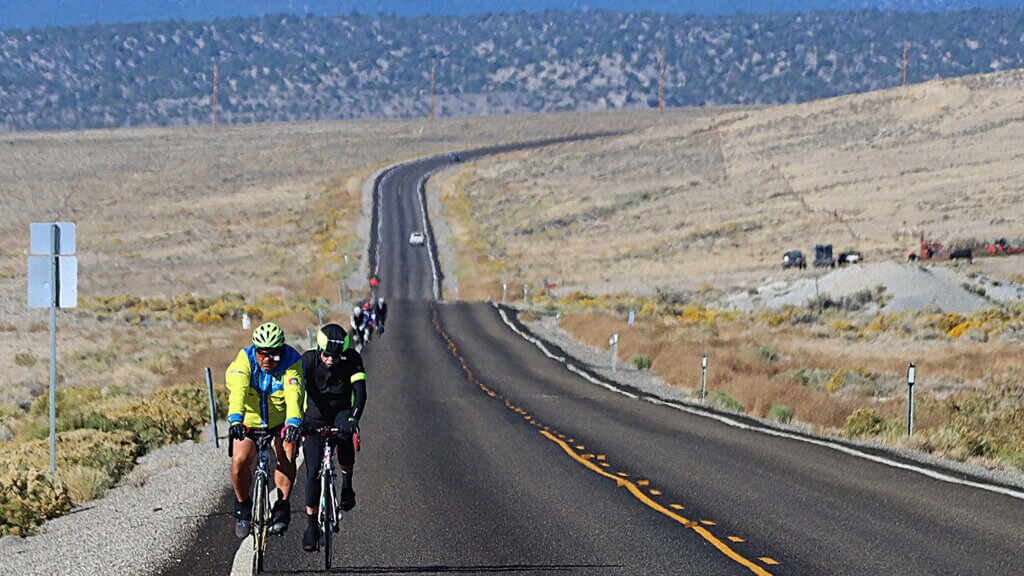 Photo Credit: Larry Burton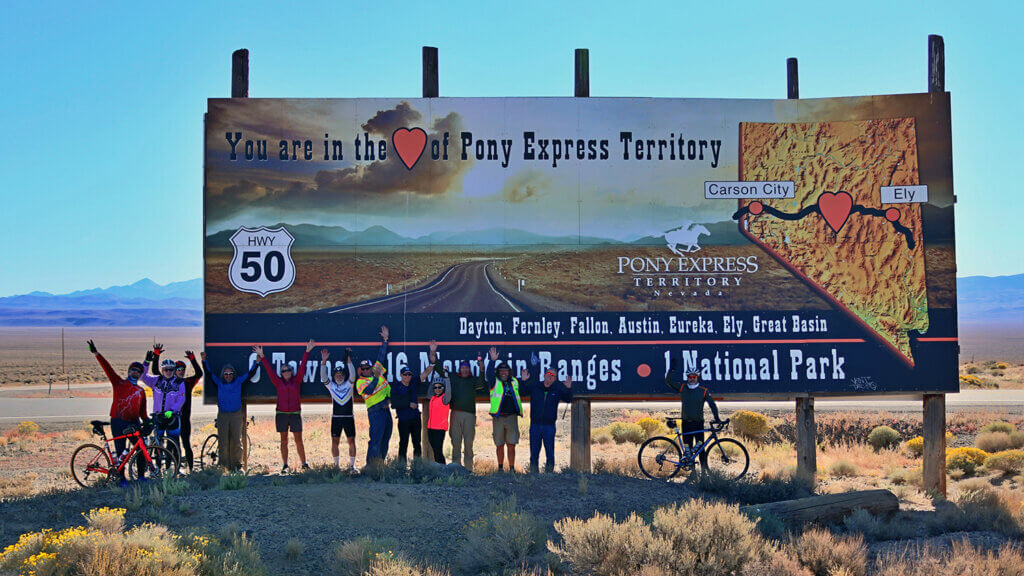 Photo Credit: Larry Burton
Experiencing all 400 miles of the Loneliest Road in America one pedal stroke at a time is the name of the game at OATBRAN, one of the most celebrated, long-standing cycling events in Nevada—and the West. Revered by cyclists from all corners of the globe as a bucket-list ride of a lifetime, there's something about conquering the entire stretch of Nevada's portion of Highway 50 by bike, surrounded by the autumn, high-desert elements where, riding up and over and endless pattern of classic Basin & Range topography, you can really feel the most mountainous state in the Lower 48 unlike anywhere else—or at least your quads will.
Carefully curated by the Bike of the West Organization, the "Loneliest Bike Tour in America" isn't just a touring event—it's a personalized biking vacation mapped out by an impassioned team of knowledgeable Nevadans, and one of the best fully-supported multi-day tours you'll ever ride. Typically held in late September each year, OATBRAN follows Nevada's entire portion of Highway 50, beginning in South Lake Tahoe, then descending into Carson Valley and Carson City, up through Dayton and continuing east to Fallon, Austin, Eureka, Ely, and Baker.
Ready to ride? You and your bike should be in good shape. Participants average 85 miles per day, with rest stops and meals set up along the eastward bound course, about 20 miles apart. From fresh fruits to pancake feeds, mouthwatering barbecue, and frosty cold beers, you'll not only feel hydrated and well-nourished, but get to know each stop along the Loneliest Road each community-hosted meal at a time. Your OATBRAN registration includes six nights of overnight accommodations, 17 meals throughout the week, an OATBRAN ride jersey and water bottle, welcome package, rider support and gear, return transportation, along with prizes and awards at the end of the ride.
Even though routes and schedules can vary year to year, a typical OATBRAN ride itinerary looks like this:
Day 1: All riders meet in South Lake Tahoe for orientation, introductions and prize giveaways, preparing for the first day of riding ahead.
Day 2: The first day on the road begins, riding from Stateline, NV in South Lake Tahoe to The Oasis of Nevada in Fallon, with a total ride distance of 91 miles and 2,330' climbing elevation.
Day 3: The longest day of the ride, cyclists will ride five summit climbs from Fallon to Austin over the course of 113 miles and 4,700' elevation. Stops include Middlegate and Cold Springs Station before overnighting in Austin for the evening.
Day 4: A bit of a pseudo recovery day, the fourth day of OATBRAN tours central Nevada from Austin to Eureka with 70 miles of riding and 2,600' elevation.
Day 5: Climbing higher in elevation, day five ushers in another challenging day of elevation gain from Eureka to Ely. Riders will tour terrain from Eureka to Ely, totaling in 79 miles and 3,900' elevation gain, stopping in Ely for the evening.
Day 6: The final day of riding, cyclists will ride from Ely to the Nevada/Utah border in Baker, across 71 miles and 3,300' elevation gain. The race concludes with a special dinner and awards ceremony in Ely honoring distinguished riders, though every participant will receive an "I Survived America's Loneliest Bike Tour" t-shirt.
Day 7: All gear and bikes will be loaded for the return trip to Lake Tahoe.
For more information on OATBRAN, including a complete ride schedule, recommended packing list and registration, get in touch with event organizers directly at [email protected].
More Details
Show More Details