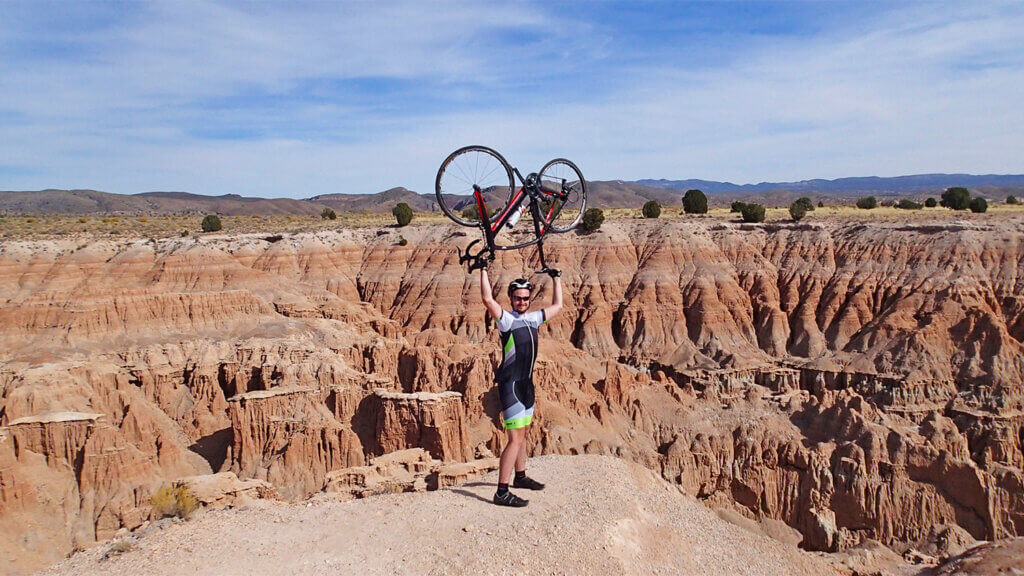 Photo Credit: Nevada State Parks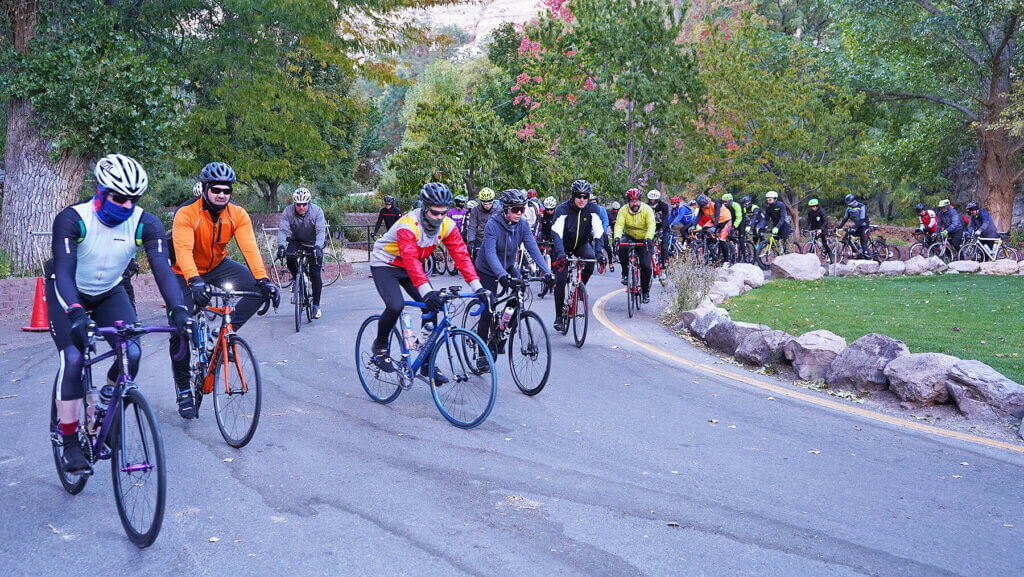 Photo Credit: Nevada State Parks
Home to six Nevada State Parks all within 70 miles of one another, discover otherworldly slot canyons, pioneer-packed history in lush meadows and reservoirs, spring-fed canyons, and more one pedal stroke at a time at the Park to Park Pedal Century Ride. Typically held during the fall months amid optimal riding temps, this Nevada cycling event means sticking to paved roads in and around Caliente and Pioche, and through four Nevada State Parks.
Event participants can choose from three different courses that cater to all riding abilities along Highway 93, including the 100 Mile Extreme century ride—the most challenging of the three with nearly 5,600 feet of climbing; the 60 Mile Double Jack—a more moderate ride with 1,400 feet elevation gain over 10 miles; or the 40 Mile Helix—a shorter ride that includes two state parks (instead of all four) with no major elevation gains. No matter which ride you end up on, all participants can immerse themselves in the geologic and biodiverse landscapes of Lincoln County, with spectacularly distinct terrain within Kershaw-Ryan, Cathedral Gorge, Spring Valley, and Echo Canyon State Parks. Registering for this ride also means pedaling past the 1920s mission-style train depot in downtown Caliente, and the historic silver mining town of Pioche.
100 Mile Extreme riders will have full race support with first aid, and SAG support, along with rest stops and food and beverages at Cathedral Gorge State Park, Pioche, Echo Canyon, along with lunch in Spring Valley. Registrants for the 60 and 40 mile rides will have lunch in Kershaw-Ryan. At the end of the race, all riders will meet in Kershaw-Ryan for a mouthwatering Dutch oven feast and celebration. Drop bags are available at the first three stops of the race.
For more information on Lincoln County's Park to Pedal, including a full schedule of events and registration, click here or get in touch with the Nevada State Parks Regional Visitor's Center directly at (775) 728-4460.
Looking to get even more extreme? Discover even more southeastern Nevada State Parks at the Beaver Dam Gravel Grinder here.
More Details
Show More Details