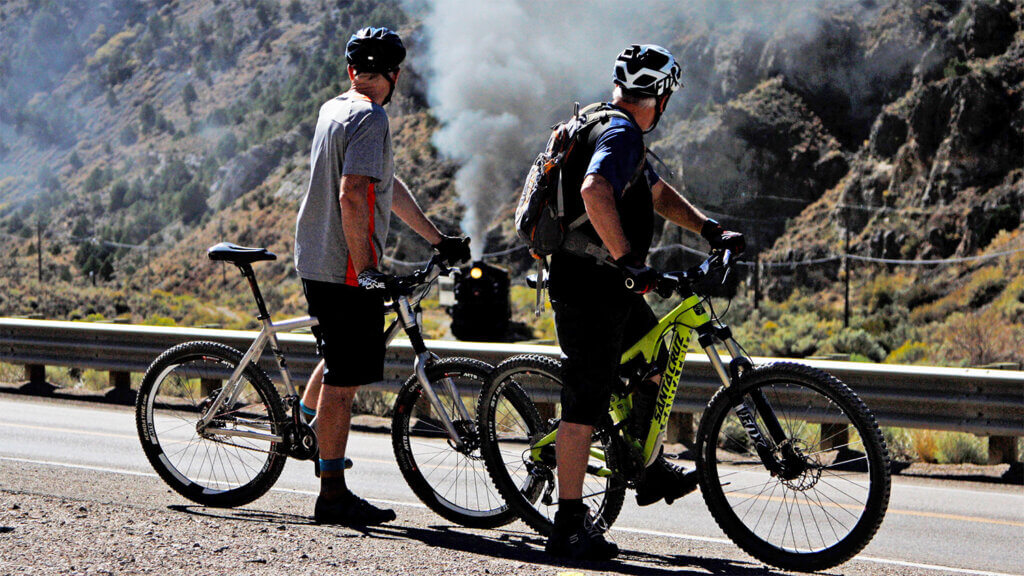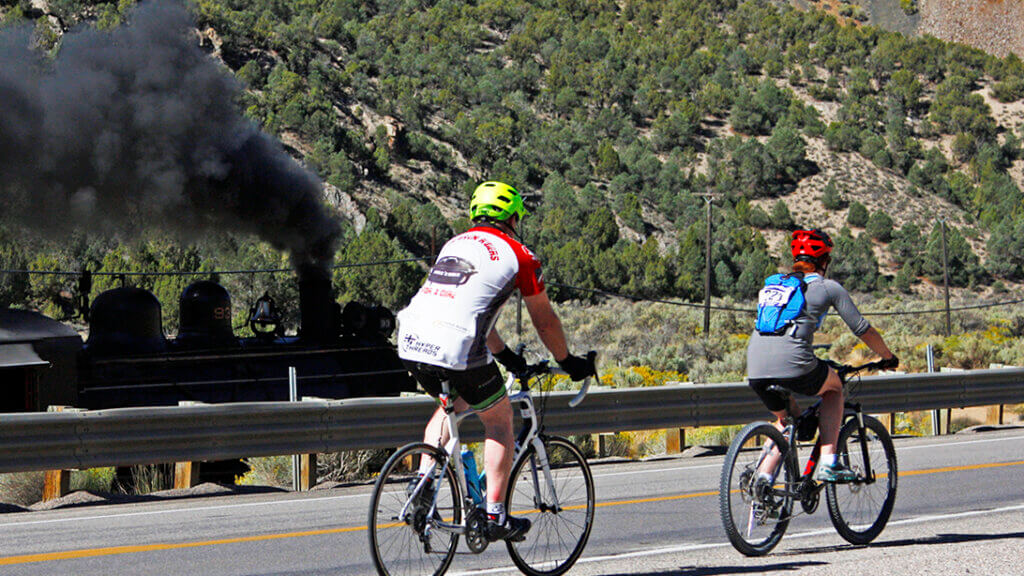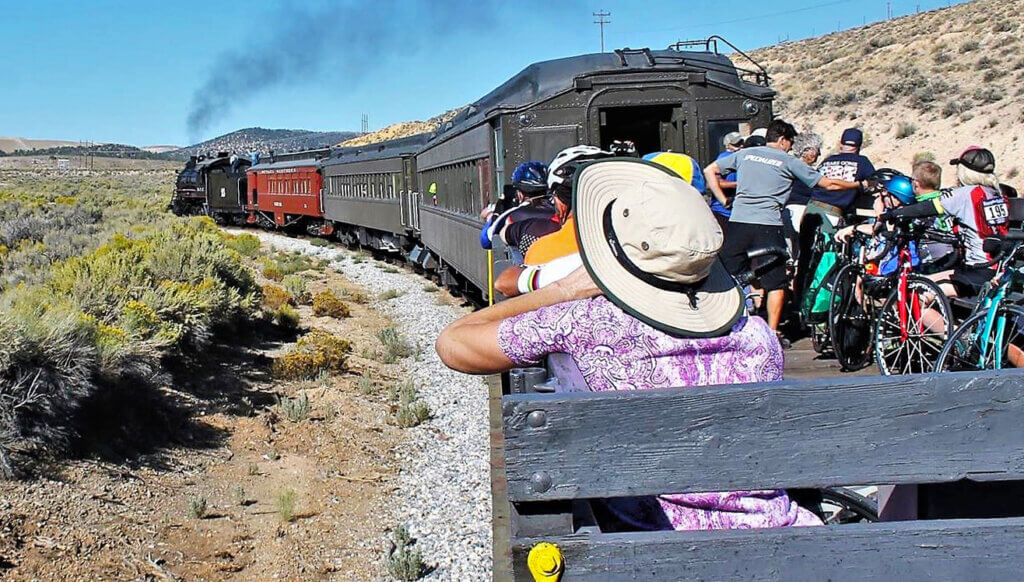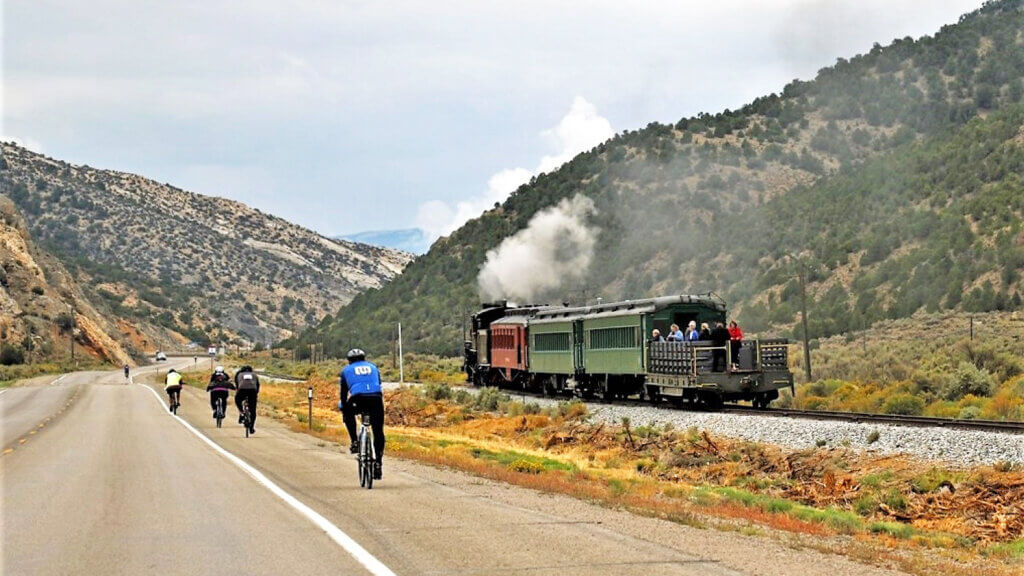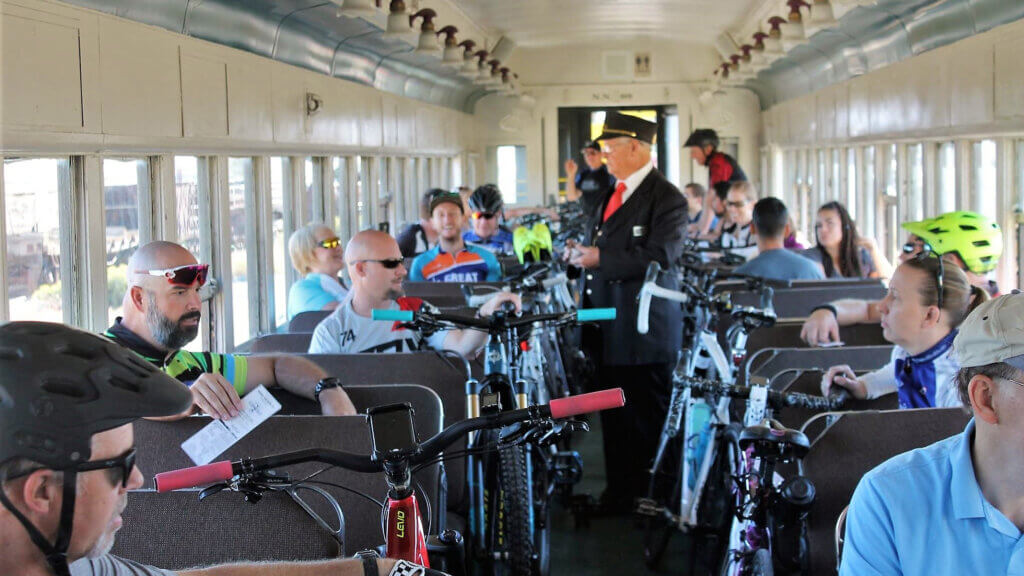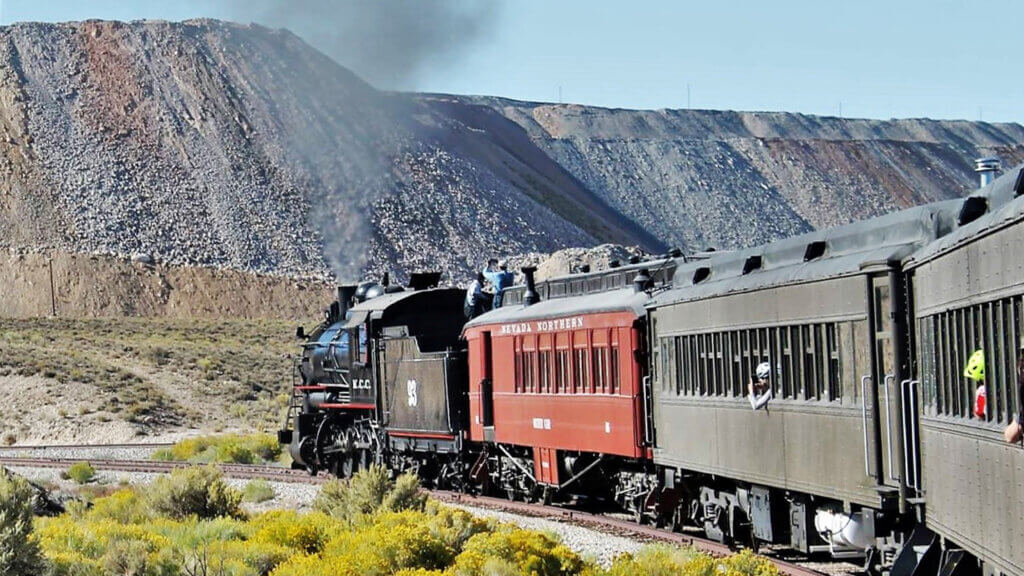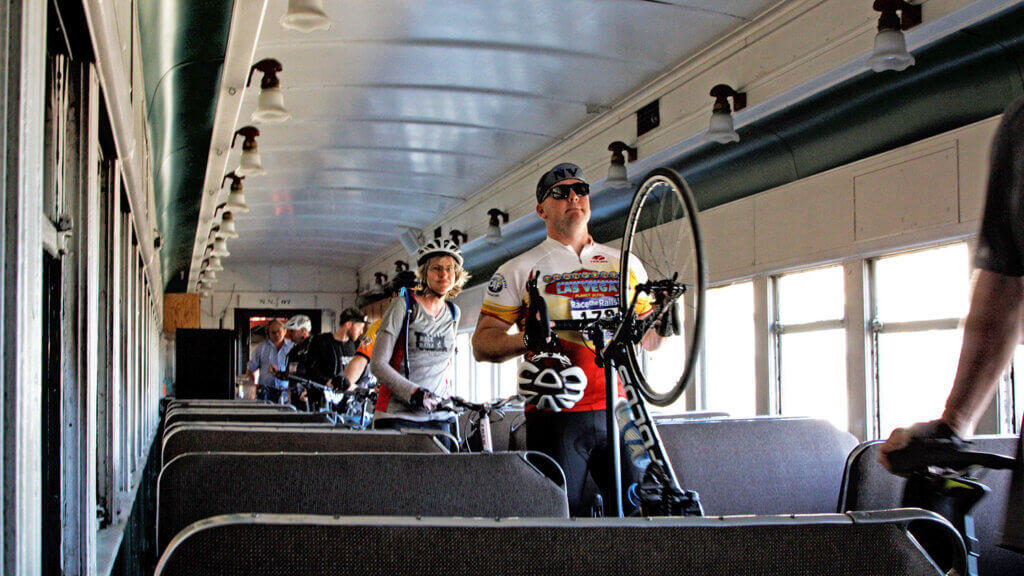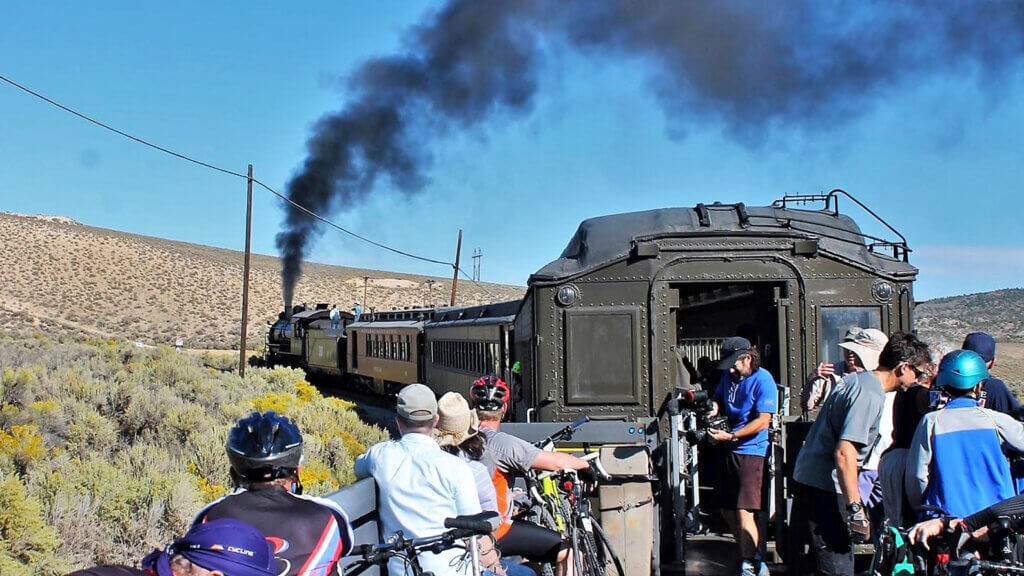 From the instant the steam locomotive and bicycle came on the scene (and both right around the same time, if you can believe it), travel was impacted forever. And whether you're a cyclist or a passenger, it's only in the Silver State where you can feel the thrill of the two going head-to-head against one another in a race against some of history's most powerful inventions. At the sound of the train whistle, local and visiting mountain bikers and road cyclists alike embark on personalized courses accommodating their respective cycling skill sets to see who can race out-and-back to the East Ely Depot Railroad Museum before the train. Whether you out-pedal the Nevada Northern Railway's century-old locomotives or not, there's always a party waiting for you back in town across that finish line.
A longstanding eastern Nevada tradition, Ely-area cyclists have unofficially raced Nevada Northern Railway steam engines in and around town for decades up until 2016, when local cyclist Wade Robison suggested making it a real-deal event. In the years since the race has been on, with event organizers offering race courses for road and mountain bikers along tarmac or gravel to train on. Each September, local and visiting cyclists alike add this Only in Nevada event to their calendars, where mountain bikers can embark on a 10-mile course through the rugged, high desert terrain surrounding downtown Ely, while road bikers turn up the speed across at 25-mile course along the Loneliest Road in America. And of course all passengers are invited to get in on the action aboard the Northern Nevada Railway, competing against cyclists on the road in the mountains above.
Hosted by the Great Basin Trails Alliance, registration is $65 per rider through June, $75 per rider through August, and $85 per rider on race day, and includes a Tech T-shirt, finisher medal, train voucher, meal ticket, and an exciting post-race celebration with food and drink, live entertainment, and more. All race proceeds are reinvested into the trail systems in and around Ely across White Pine County.
For more information on Ely's Race the Rails including full schedule of events, get in touch with event coordinators directly at the White Pine County Tourism & Recreation at (775) 289-3720.
More Details
Show More Details