Ruby Mountain Balloon Festival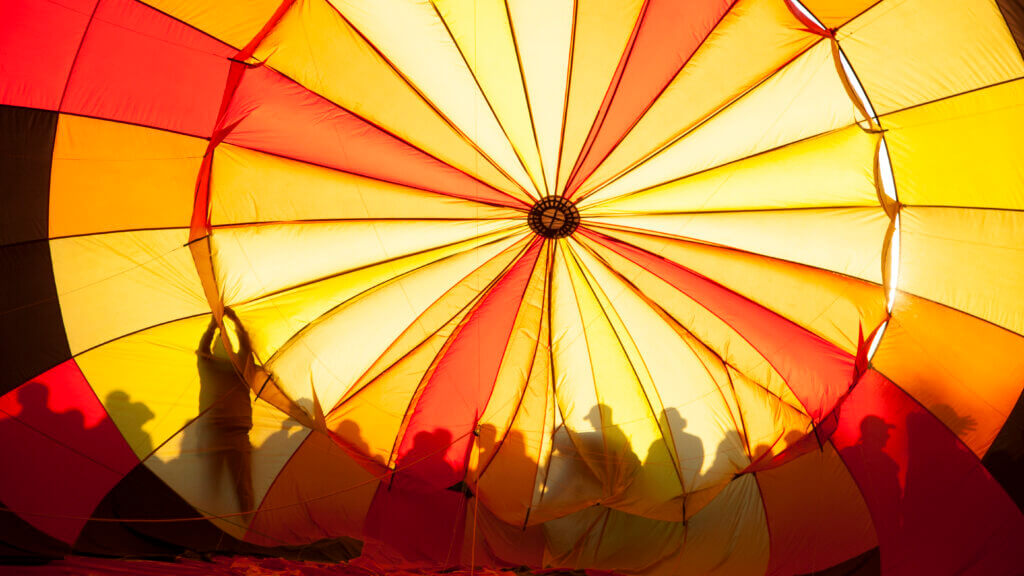 Got some lofty air sports goals in mind for your trip to the Silver State? While you'll find all kinds of great ballooning in many Nevada cities and towns, the Ruby Mountain Balloon Festival may be the most stunning, and it's all thanks to the one and only Ruby Mountain Range. Situated in northeastern Nevada about 20 minutes south of Elko, you'll find the Ruby Mountains and Lamoille Canyon—one of Nevada's many hidden gems. And nothing goes along better with that crisp, high desert mountain air than the spectacular sight of hot air balloons skirting that signature ridgeline overhead. Bring the whole fam to this free event, featuring a mass ascension with balloons launching all over town, a nighttime glow show, immersive kids programs, tethered balloon rides, and much more.
Part of the Elko-area events scene for many years, the Ruby Mountain Balloon Festival brings thousands of visitors and locals alike to downtown Elko and Spring Creek, where pilots, crews, and balloon-lovers can share their love of the most magical airsport on Earth. The Ruby Mountain Balloon Festival is sponsored by the Ruby Mountain Hot Air Inc.—a local non-profit excited about getting hot air ballooning into the lives of everyone, encouraging festival goers to explore the balloons up close, learn about what makes them fly, where they fly, and what they're made of. 
For more information on the Ruby Mountain Balloon Festival, including a full lineup of events, photo contest information, and more, click the web link (above and below) or get in touch with Explore Elko directly at (775) 738-4091.
More Details
Show More Details