The Lights Fest
6:00pm - 10:00pm
$29.00 – $62.00
Guess what happens when you bring thousands of people together in the Mojave Desert for live music, dancing, food and an eruption of sky lanterns? You get The Lights Fest, an experience where thousands of friends, families and foodies gather to light up life by sharing their personal wishes, dreams and goals.
At just the right moment, participants ignite their personalized sky lanterns with tiki torches and watch them take flight into the evening sky above. The lantern launch creates a surreal ambiance where time slows down and each individual flame rises with thousands of others.
Fill the sky with what lights you!
The Lights Fest is for everyone, yet it cultivates individual experiences. Whether commemorating or celebrating, participants create special memories that last a lifetime. Upon arrival, participants make their way to our "check-in" tents. Though The Lights Fest is relaxed, be sure to grab a spot next to one of our tiki torches by the stage before wandering about with family and friends. We will have plenty of space, but it's also first-come, first-serve.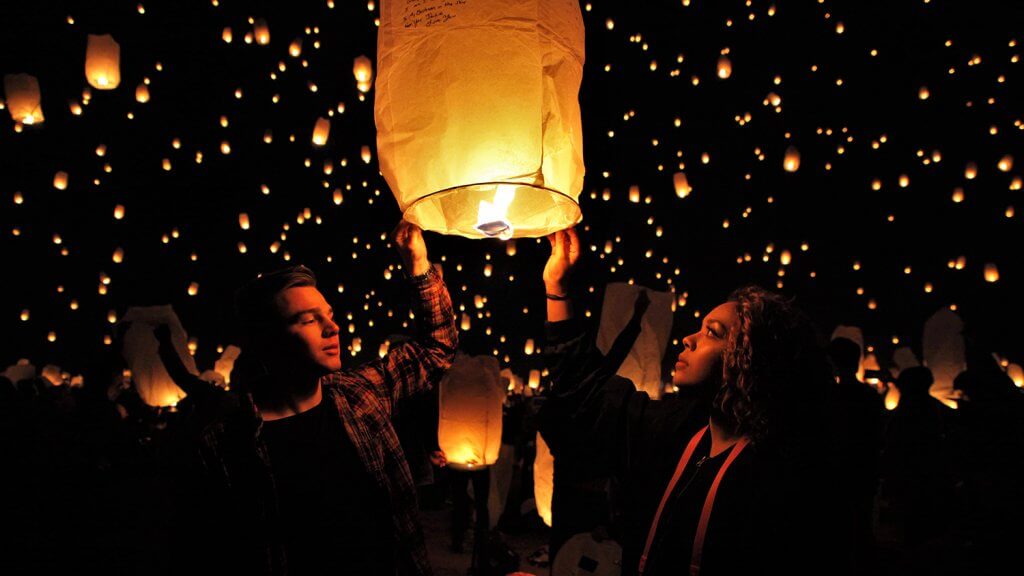 Around twilight, the fun begins with live entertainment, music for the whole family, dancing, as well as local artists. Have a gaggle of kiddos? Great! We have kid-friendly activities like face painting and bouncy houses to keep them busy.
Lantern Launch: Specific instructions are given during the event on how to unpack and light your lanterns. Please keep in mind the launch is totally contingent upon the okay from local fire authorities. Bring chairs and blankets to the Mesquite Motorcross Park for your own comfort!
Click HERE to get your hands on tickets and for more information on The Lights Fest. To plan your trip to southern Nevada and Mesquite, call the Mesquite Visitor's Center at 1-877-637-7848 or click Visit Mesquite.
Details
May 1, 20216:00pm - 10:00pm
$29.00 – $62.00