Polar Express on the V&T Railway
5:00pm - 11:59pm daily
25 – 1,050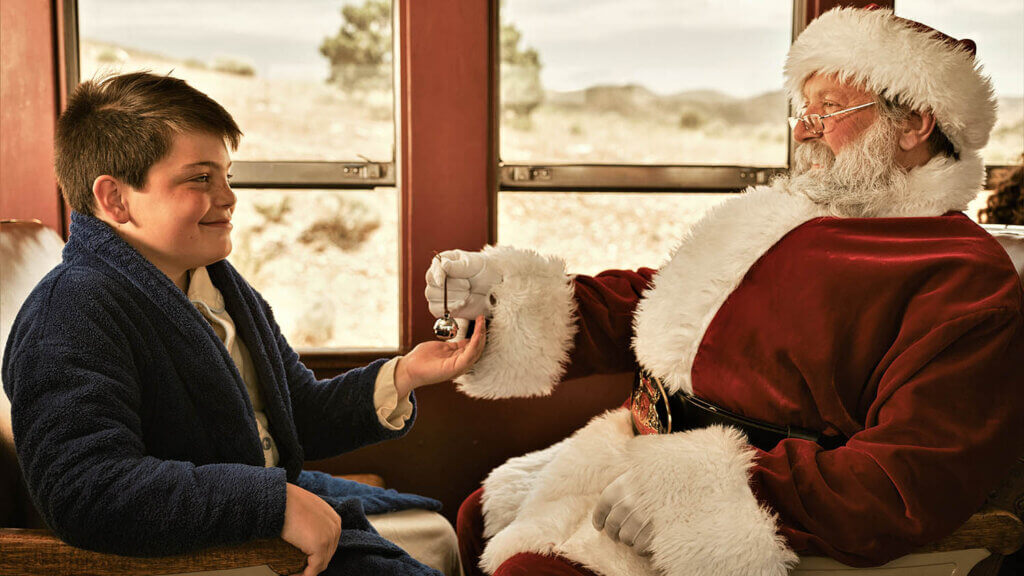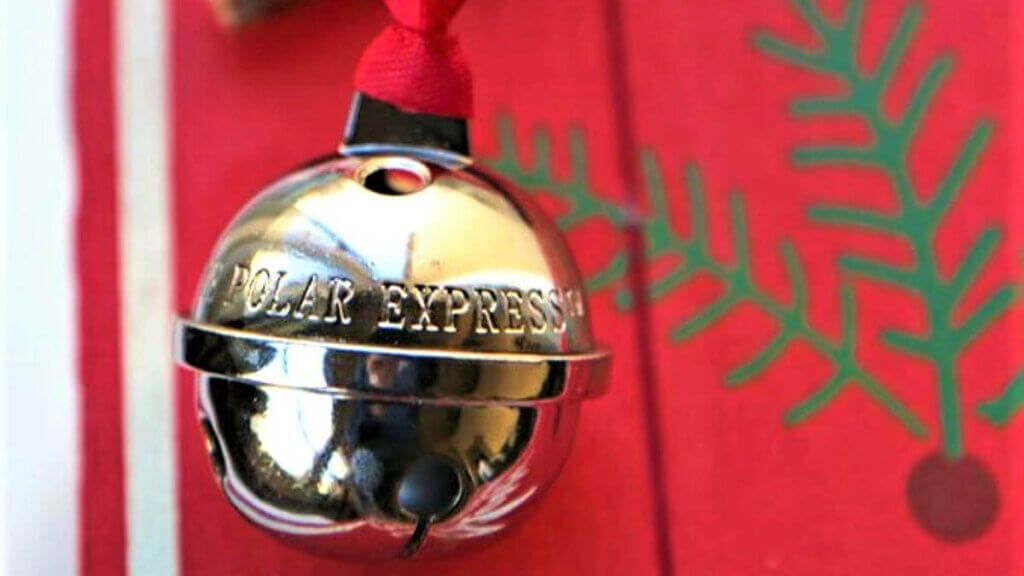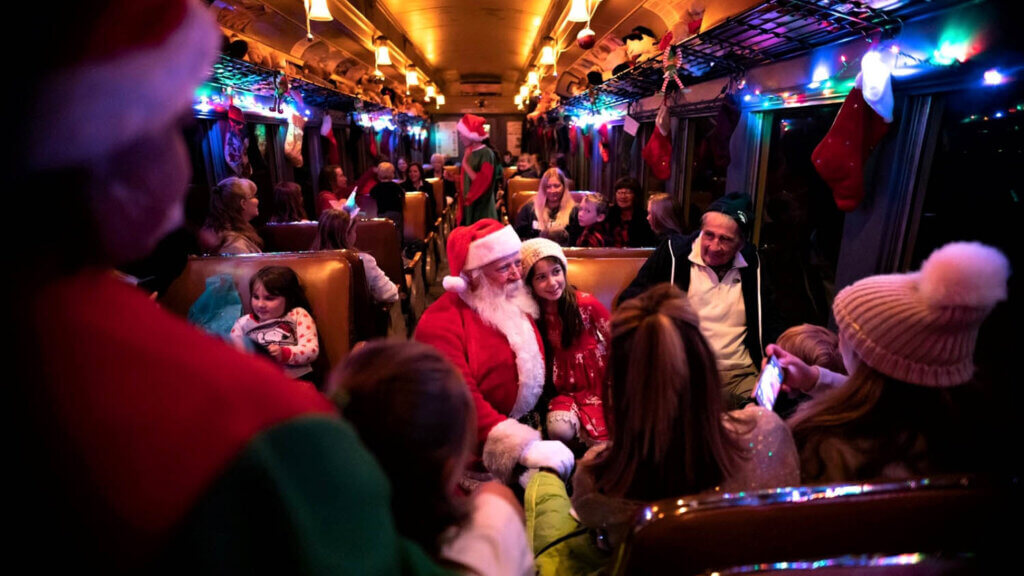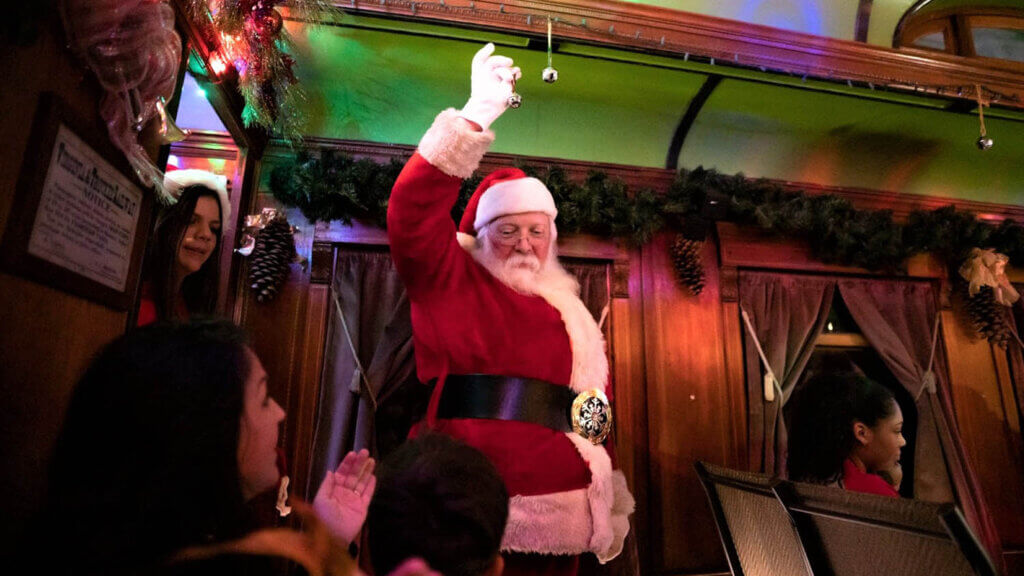 Details
Situated in the heart of Historic Carson City, there's no better way to embrace the enchantment of the season than a ride on a historic rail line that's been part of the northern Nevada story since the very beginning. Departing from the Carson City Eastgate Depot, bring the whole fam long for a ride through Nevada history to the North Pole. No matter which experience you and your family select, all rides promise a visit from Santa, hot chocolate with marshmallows, a keepsake bell, and of course hearing Chris Van Allsurg's beloved holiday tale.
The historic V&T railroad transported millions of dollars in Comstock silver from Virginia City to the Carson City U.S. Mint during the 1800s. Today, the V&T Railway Commission offers a handful of themed rides throughout the year, including the Polar Express experience—by far and away the most popular ride. Set to the The Polar Express motion picture soundtrack based on the children's book, pajama-clad children can relive the magical story as families are whisked away for a memorable ride to the North Pole. During the journey, the conductor will punch those legendary golden tickets while chefs serve hot chocolate. At the North Pole, Santa will make a visit to every train car, and hand out a keepsake silver bell to all children and families.
Polar Express V&T Railway Tickets
Ready to make the Polar Express part of your holiday season? Be sure to get your hands on tickets as early as possible, as most rides will sell out. Once you've purchased your tickets in advance, pick up will be available at will call one hour before the experience. A $10 fee processing fee will be added to all tickets, which supports the historic V&T Railway directly but maintaining trains and track. All Polar Express rides are not wheelchair accessible—wheelchairs will be stored at the train museum station during all rides. Trains depart from Carson City's Eastgate Depot, with limited parking available for $15 per parking space (made with advanced purchase.) Additional parking is available at the Gold Dust West Carson City. Free shuttle schedules TBA.
The Polar Express on the V&T Railway typically runs from mid November through Christmas Eve each year, on Thursday, Friday, Saturday and Sunday evenings. Standard rates are offered mid November through mid December, with a price increase from mid December through Christmas Eve. Passengers must be at least 2 years old. Tickets are offered for a variety of experiences, including the Polar Express Coach, Polar Express VIP Parlor Car, the Polar Express Deluxe Coach Private Table, and the Polar Express Deluxe Private Room. For a complete lineup of Polar Express V&T Railway dates and to purchase tickets, please get in touch with the V&T Railway Commission directly at (775) 686-9037.
Details
November 18 - December 24, 2022
5:00pm - 11:59pm daily
25 – 1,050
Venue Location: