Tour de Tahoe: Bike Big Blue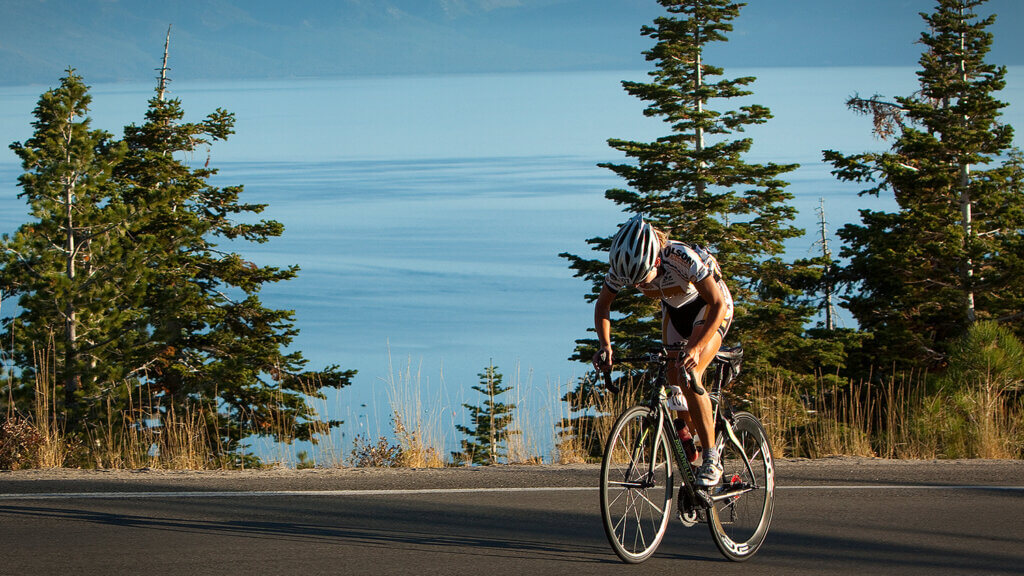 Photo Credit: Dan Thrift/LTVA
Details
It's not all that often that you get the chance to experience Lake Tahoe's fresh mountain air and incredible scenic beauty on two wheels, but that's the name of the game at the one and only Tour de Tahoe. Offered by one of the most experienced bicycle management groups in the West, discover what adventure cycling is all about along 72 and 100-mile routes that follow Lake Tahoe's entire shoreline.
Part of the Bike the West organization and Lake Tahoe Bicycle Coalition, Tour de Tahoe: Bike Big Blue begins in South Lake Tahoe's Hard Rock Lake Tahoe Hotel & Casino and circumnavigates clockwise around Lake Tahoe, touring both Nevada and California sides of the lake. Some of the more challenging sections include an 800-foot climb to Emerald Bay, and a 1,000-foot climb to Spooner Junction, with an overall course altitude ranging between 6,300 feet and 7,100 feet elevation.
Along with your ticket to ride, Tour de Tahoe registration promises a welcome goodie bag, an event shirt and water bottle, and access to full course support with rest stops equipped with water, energy drinks and lunch, restrooms, and first aid. Following the race, grab your finisher's medal and head on over to the after party at the Hard Rock Pool Party, with some post-race grub, mixed cocktails, all kinds of vendors, and live entertainment.
For more information on Tour de Tahoe, and other Bike the West events like America's Most Beautiful Bike Ride and OATBRAN, get in touch with event organizers directly at 1-800-565-2704.
Details
September 10, 2023
6:30am - 11:00pm
Free
Venue Location: