American Century Celebrity Golf Championship
July 7, 2020
@
4:00 am
–
July 12, 2020
@
11:00 am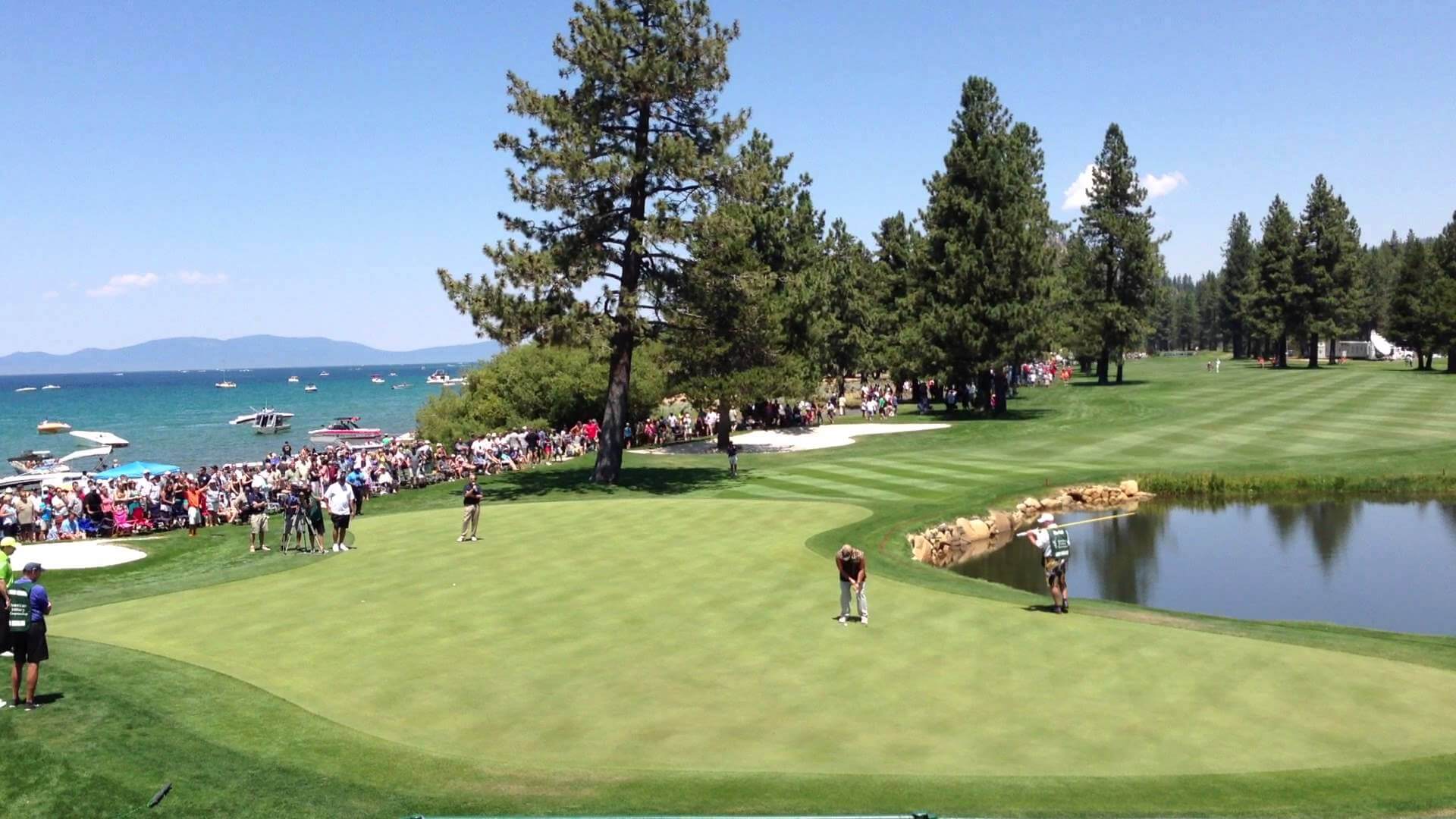 The American Century Celebrity Golf Championship 2020 is televised only—no spectators, please. We look forward to welcoming you back in 2021!
Get up close and personal with the celebrities on Tuesday, Wednesday, and Thursday with autographs and photos.
Daily tickets and patron badge season passes will available online on April 1, 2020. Check back here for the link.
No memorabilia or collectibles allowed on the course Tuesday through Sunday. Tickets will be available at the Front Gate of Edgewood Tahoe. Please pick up your tickets by 4 pm, Tues – Thurs and by 2 pm Fri – Sun. Please see the Spectator Guide here.
Gate opens at 8:15 am Tues-Thurs. and 7:00 am Fri-Sun.
Learn more about the celebrity golf championship in Lake Tahoe.
American Century Championship Facebook
Special discounted Military tickets will only available online, usually by mid-April, 2020. Check back here for the link.
Active Duty, Reservists, National Guard, Military Retirees, and Veterans receive 1 complimentary ticket and 1 complimentary guest ticket for each day of The American Century Championship, Tuesday, July 7th – Sunday, July 12th, 2020. Ticket Voucher and Photo ID will be required for admission at the gate. 
2020 Ticket Prices:
Tuesday through Thursday: $20.00 per day
Friday, Saturday, and Sunday: $30.00 per day
Patron Badge/Season Pass: $70.00 (good for any and all days, Tuesday through Sunday)
NOTE: Ages 10 and under FREE with a paying adult, two children per adult
Tickets purchased at the gate must be paid by either cash or credit card. No checks accepted.
There is a NO-RE-ENTRY POLICY with a daily ticket.
Edgewood Tahoe Golf Course Map
PLEASE NOTE: No Spectator Admission allowed after 4 PM Tues-Thurs and after 2:00 PM Fri-Sun.
PLEASE NOTE: Only clear bags will be allowed on the golf course. List of prohibited items
List of approved items
30 Facts for the 30th Annual American Century Celebrity Golf Championship
Check out the OFFICIAL app for the American Century Celebrity Golf Championship Tournament. In addition, you can simply text ACC2019 to 74574 and click on the link you receive. Standard message and data rates may apply.
FEATURES:
– Opt-in to push notifications for instant info, breaking news, and behind-the-scenes views of the event.
– Up-to-date tournament leaderboard and scores.
– Information on all the participating celebrities and the ability to track their progress throughout the tournament.
– Tee times and pairing information.
– The complete schedule for the tournament as well as additional daytime and evening events.
– Tournament and course history/FAQs.
– And much more!
NOTE: If tickets for the event you're looking for are no longer available online, tickets for ALL DAYS are still available at the front gate of the Edgewood Tahoe Golf Course.
2021 Dates – July 6 – 11, 2021. Please note, dates are subject to change.
A highlight of the week of festivities is the Tahoe South Celebrity-Am, held on Tuesday, July 7th. This event partner four amateurs with a celebrity from the field of stars in a test over Edgewood Tahoe's tournament tough layout. A limited number of amateur spaces are available. Some of the celebrities that have previously participated include Alex Smith, Kenny Lofton, Jim McMahon, Mark Rypien, and Billy Joe Tolliver. Please email Sue@LTVA.org for more information.