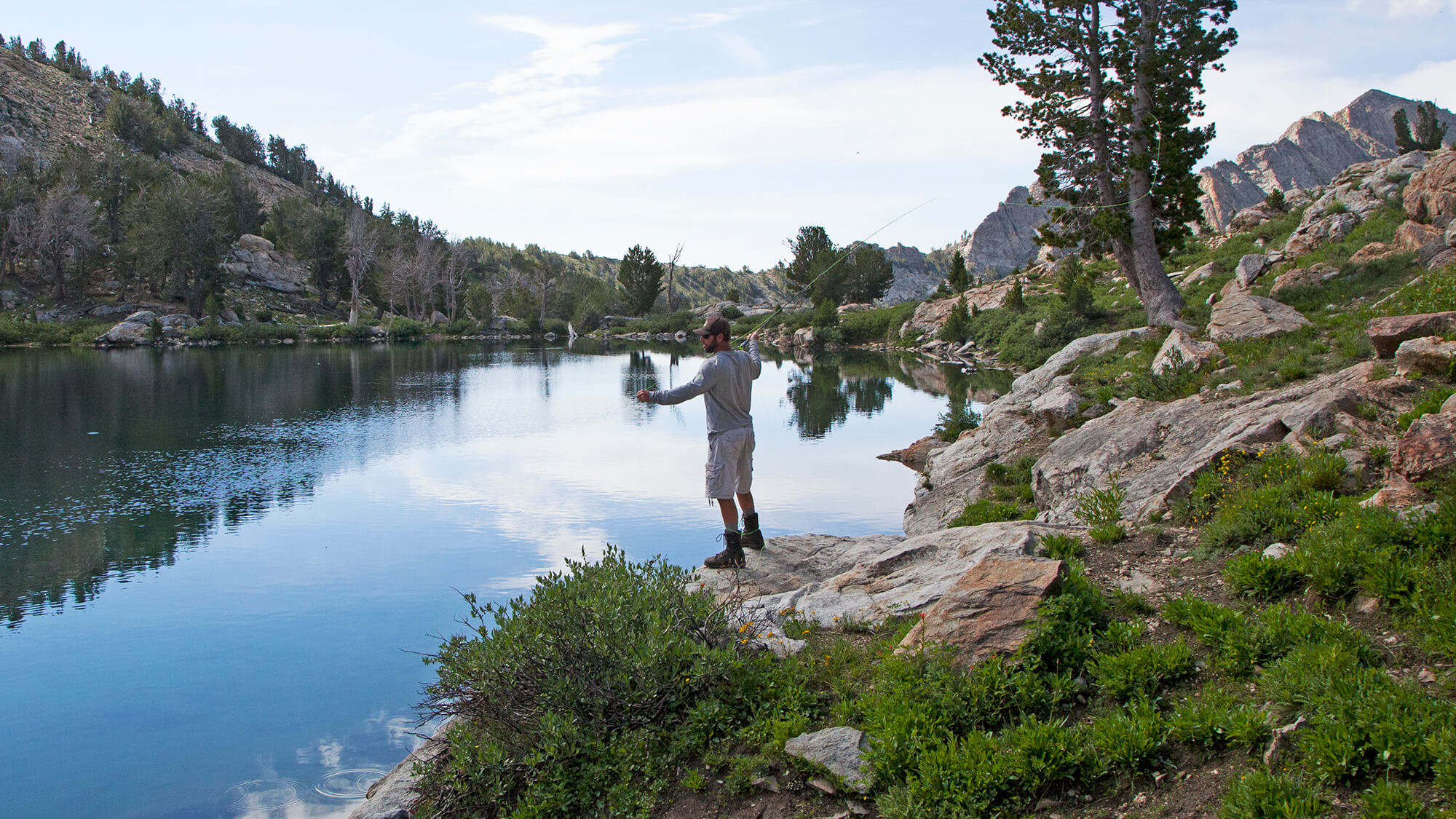 Getting Back to Basics in Jarbidge
ADVENTURER | DENIS ISBISTER
Growing up out west, my fishing addiction began with family trips with my Grandpa to Eastern Nevada, chasing trout in small creeks or "crik's" and high desert reservoirs. As I grew older, the urge to find more remote destinations and bigger fish drove me to far-reaching places like Belize and Northern Saskatchewan to explore wild new destinations. When I started my fishing show Wild Fish Wild Places, I wanted it to be all about the crazy travel and the rare, gargantuan fish that are out there swimming in the world.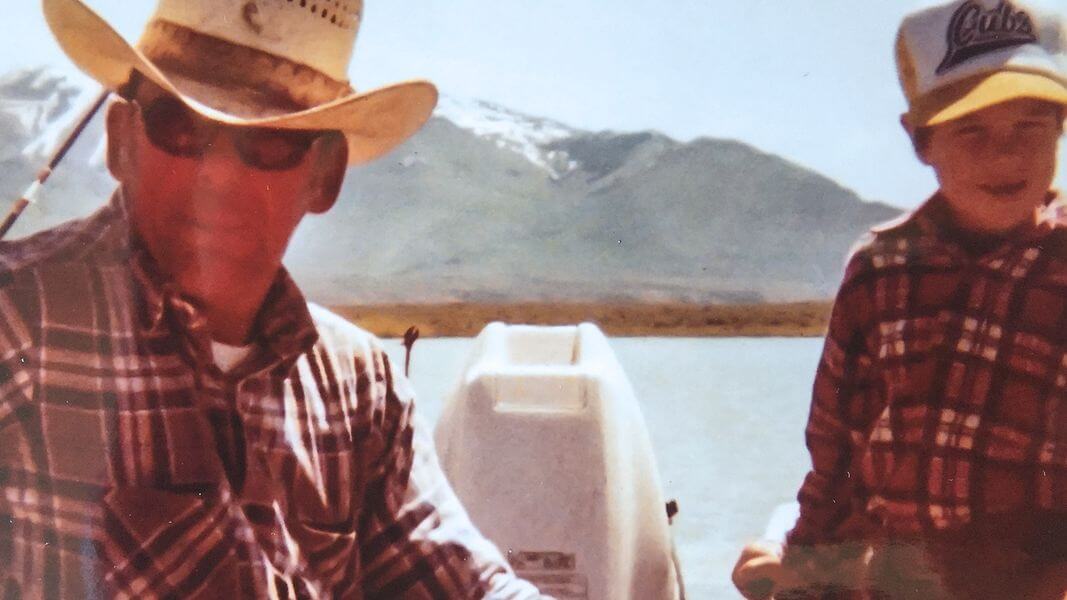 Since season one we have been to 11 countries on over 150 planes, taking us from places like Ireland to Southern Argentina, Alaska to the Amazon and everywhere in between. We have chased some of the most legendary tackle busting fish you can imagine, like Payara (vampire fish), Peacock Bass, Arctic Char, Lake Trout, Pike, Golden Dorado and countless other species that prompts bewildered delight to just about anyone, fishing enthusiast or not. On a recent trip to my old stomping grounds, I came to realize it's not always about the crazy fish and remote travel but sometimes it's bringing back the old school adventure that is just what the doctor ordered!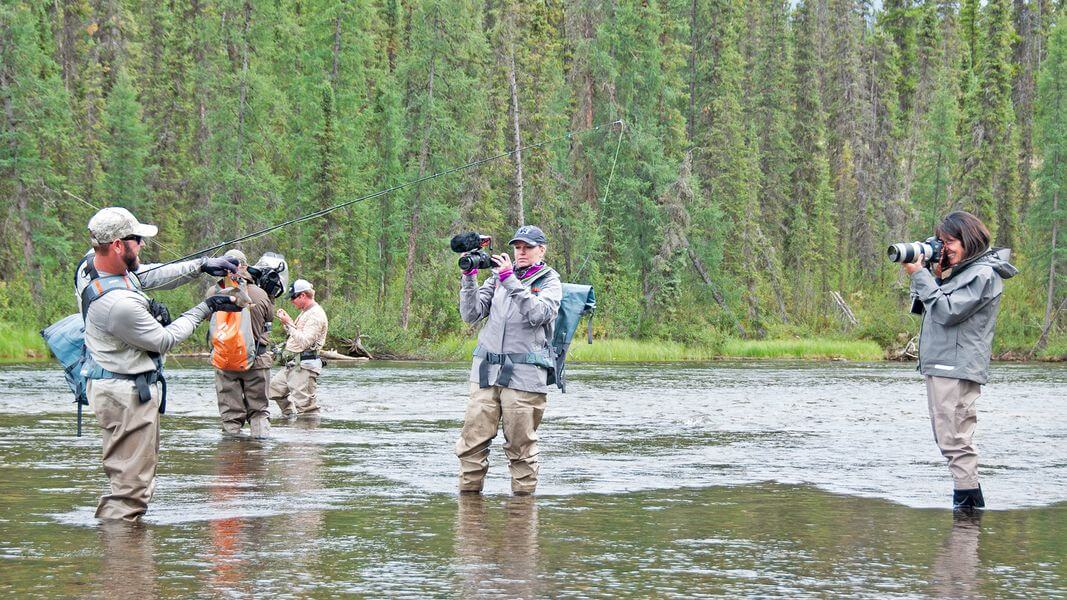 When my friend asked me to make a weeklong journey out to Eastern Nevada to assist with some fishing material, I couldn't help but to jump on the opportunity and check out some of the pockets of Nevada I haven't seen in 20 years. Our Elko County excursion would begin with a backpacking trip for two days into Lamoille Canyon with a four mile, 10,000 foot elevation hike to chase Brook and Mackinaw trout in the pristine alpine lakes the Rubies are known for.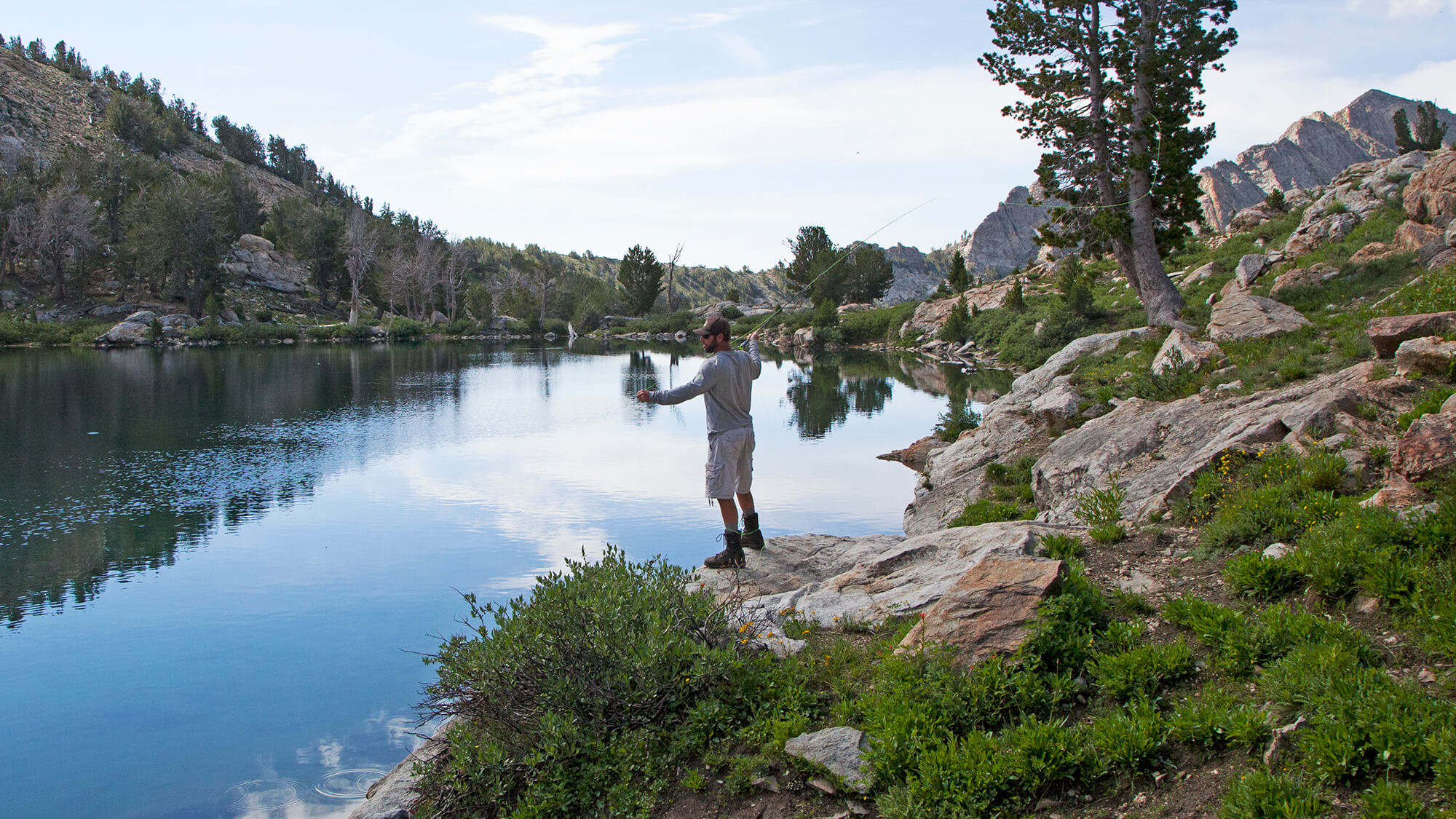 We fished for hours, caught some of the legendary native Mackinaw, slept under the stars, loved every minute of this amazing overnight trek in this untouched wilderness area. It was truly extraordinary, but the real sweet spot went down when we were scheduled to head into the remote backcountry of the Jarbidge Wilderness Area, in the northeastern part of Nevada, up near the Idaho border.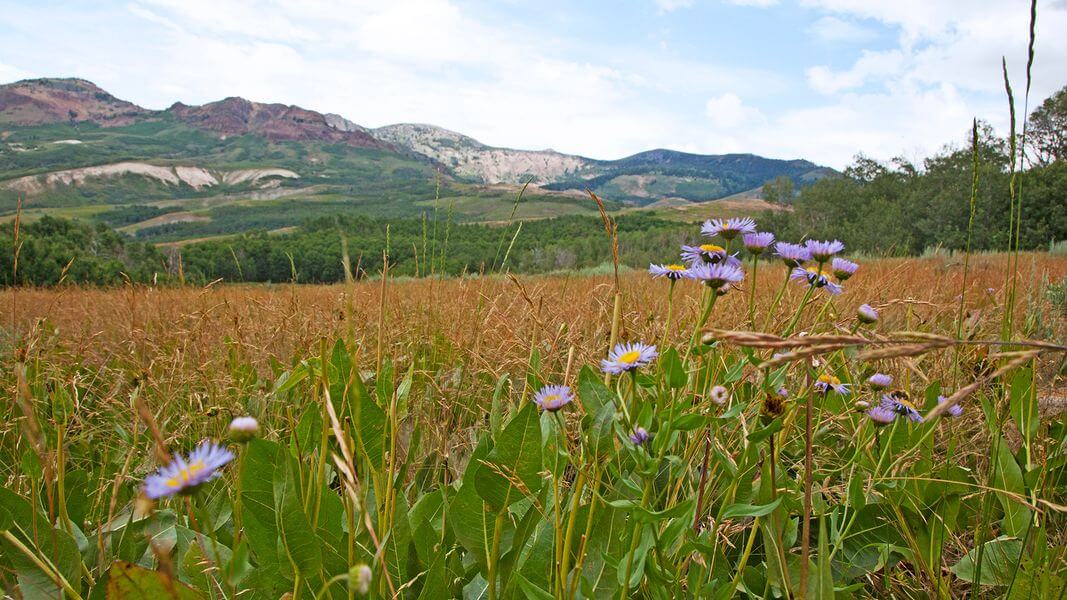 The short time spent in Jarbidge was what really brought back some good memories for me; the smells and views of the area were just like I remembered them. We were tipped off by a resident old-timer that the Jarbidge Trading Post had a five o'clock gathering of locals where we could grab a frosty mug and get some insider fishing info on where to go in the area.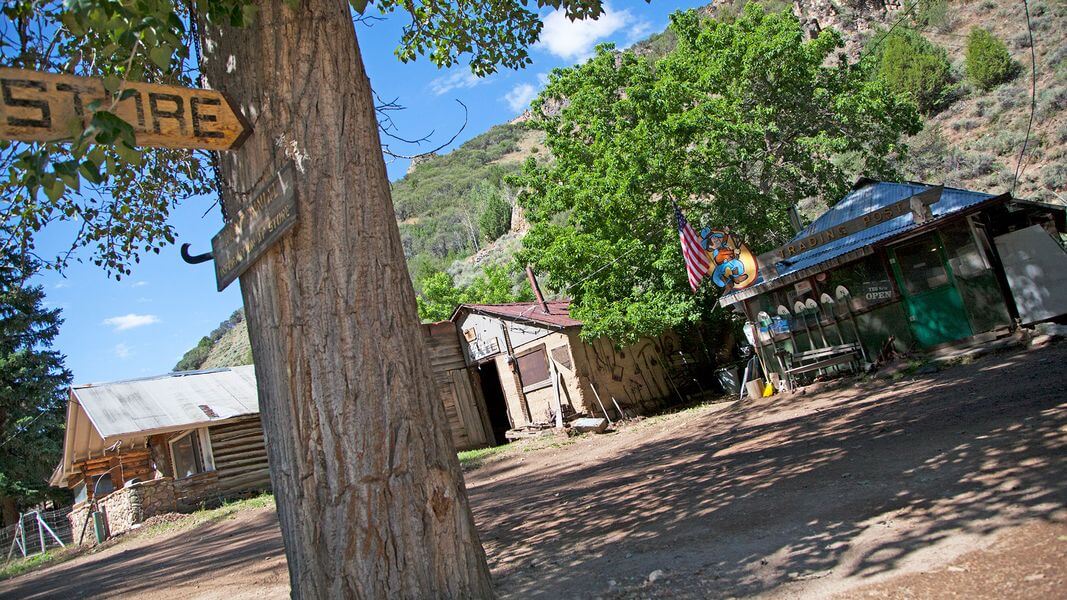 After a few refreshments and a few silver tonged questions with this tight knit group of Jarbidge folks, we felt we had some solid intel for the next day and even the promise of a nabbing a badly desired Bull Trout. This is the only place in Nevada where an angler can complete an IGFA Trout Royal Slam and catch a Bull Trout….it's a big deal.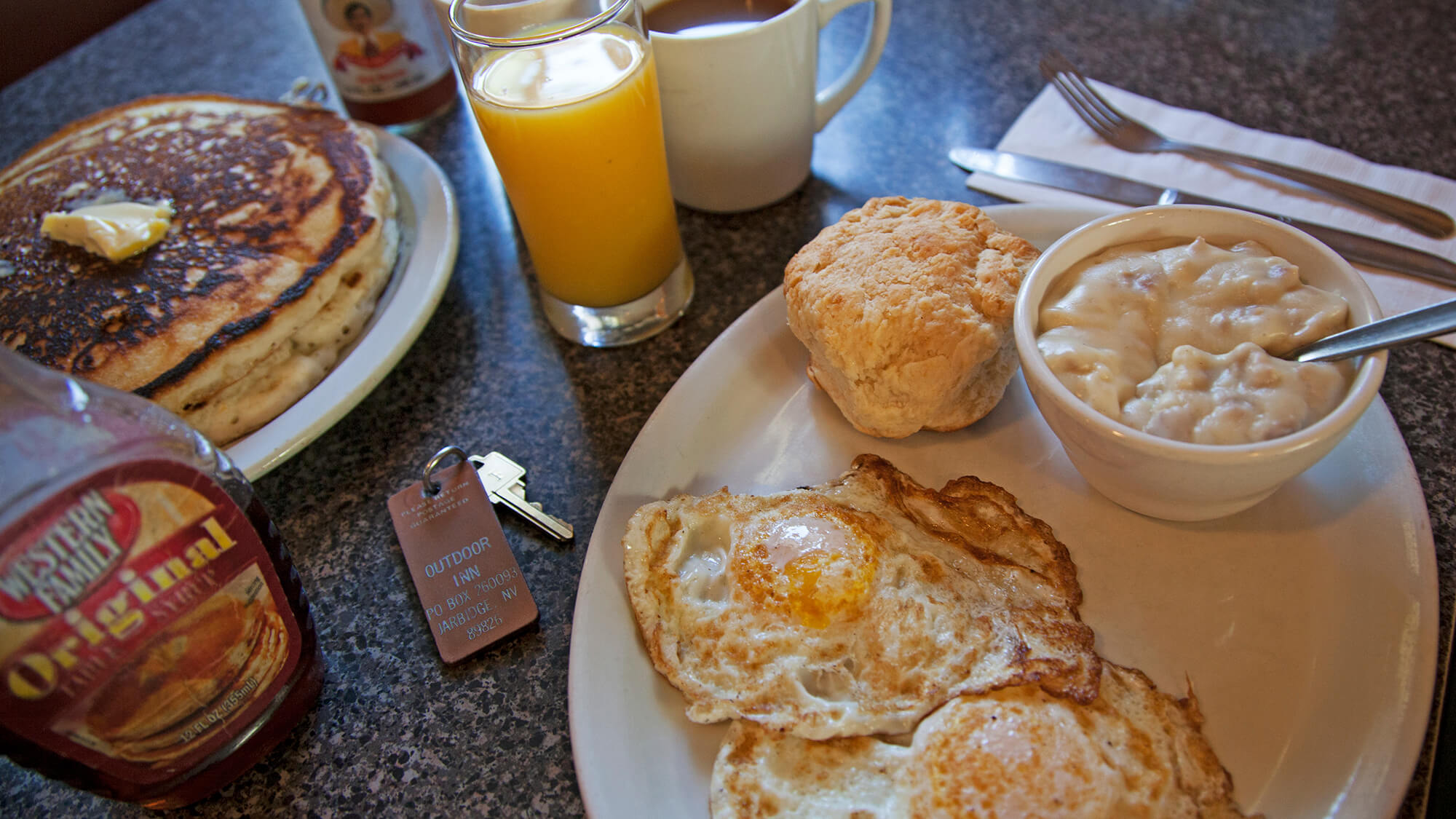 After a solid breakfast of famous pancakes at the Outdoor Inn, we I were off like a prom dress to find Redband Rainbow Trout and Bull Trout. When we arrived "crik" side, we loaded our packs and hit the trail. The smells and views were so comforting, seeing it all just as it was when I was a young guy learning these waters with my grandpa all those years ago. How the smells and views bring back such vivid and fond memories is an amazing thing and that morning, my grandpa was leading the way just like old times!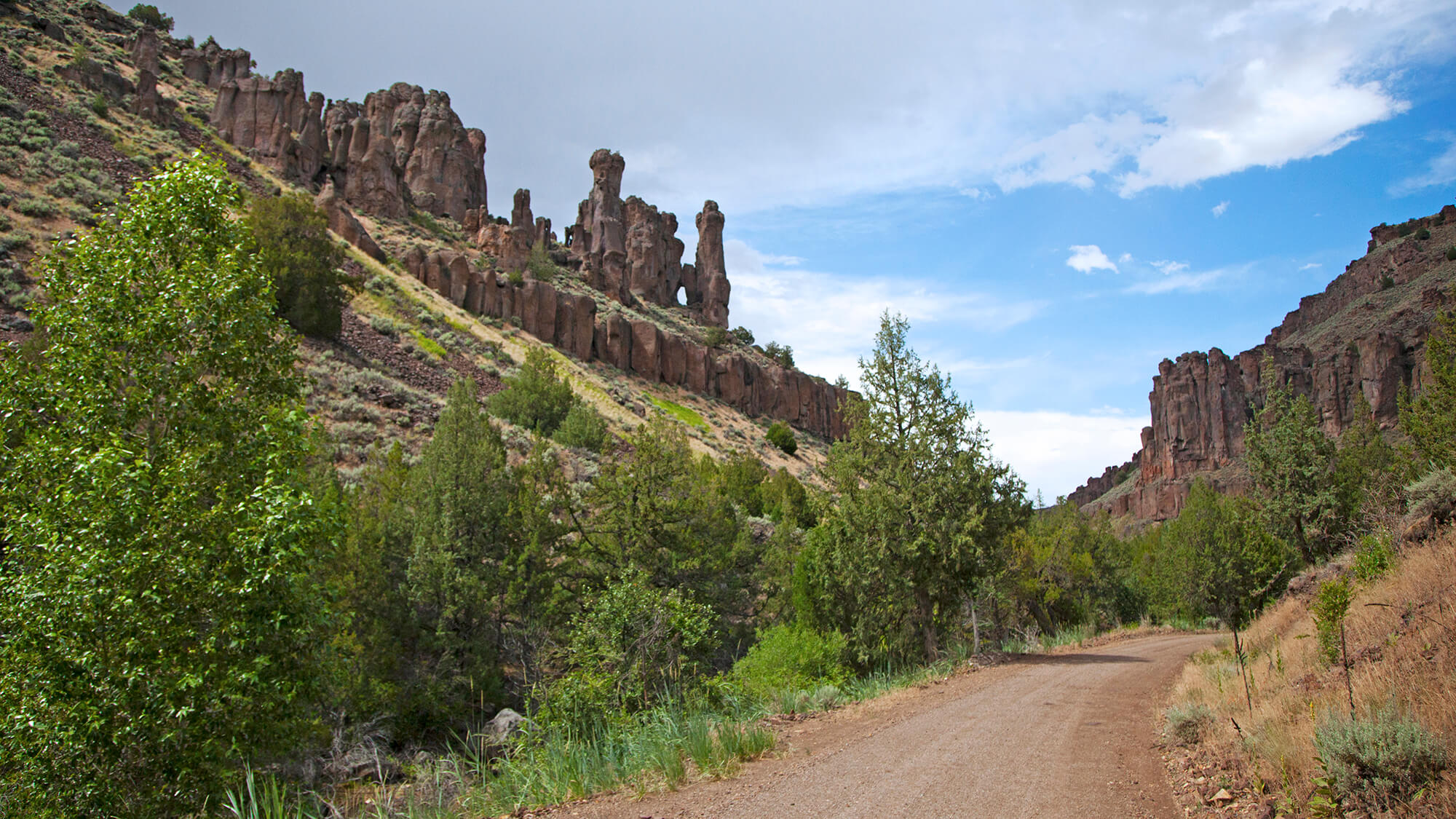 In my travels chasing fish around the world we have more gear and tackle than any one man should even own, but on this particular July morning we had a spinning rod, pack and a container of night crawlers from the Jarbidge Trading Post. No woodchoppers, crankbaits, flatfish or spinners. No casting rods, bait casting reels, dodgers or electronics. Just a simple spinning rod, reel and small hook!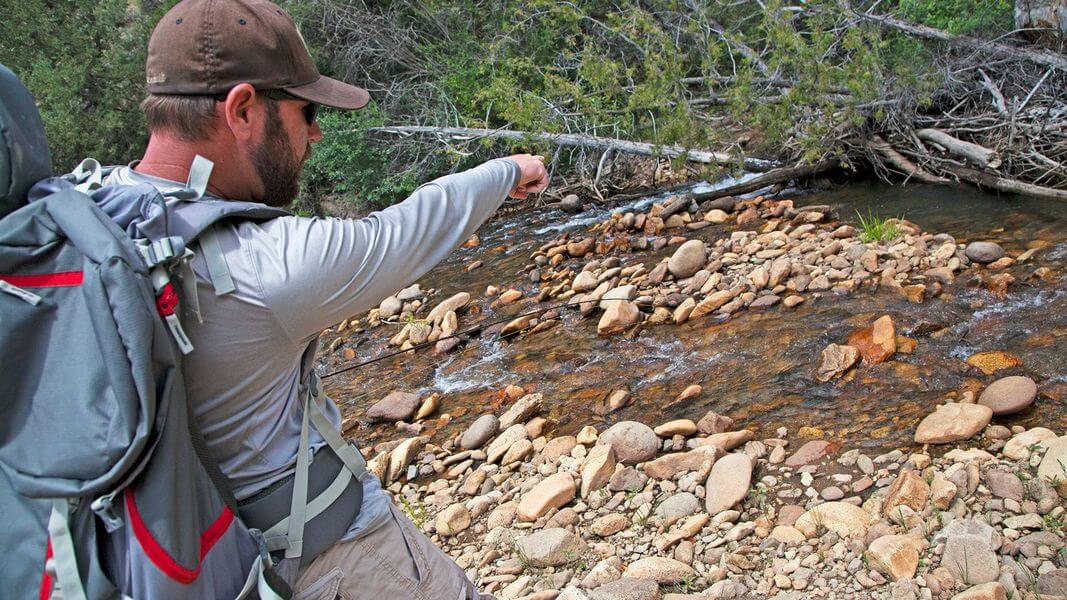 As we approached the first hole I examined the situation, carefully threaded a small piece of worm on the hook and pointed out the spot on where I thought the fish would be hanging out. My friend being the student and professional photographer, wanted me to show her the way and snap a pic of the first fish. I made my stealthy quarter crouch approach and pitched the line in on target and just below a small bush that overhung the "crik" and BAM fish on! The first cast boasted a Red Band Rainbow trout with spots and colors shining like new money.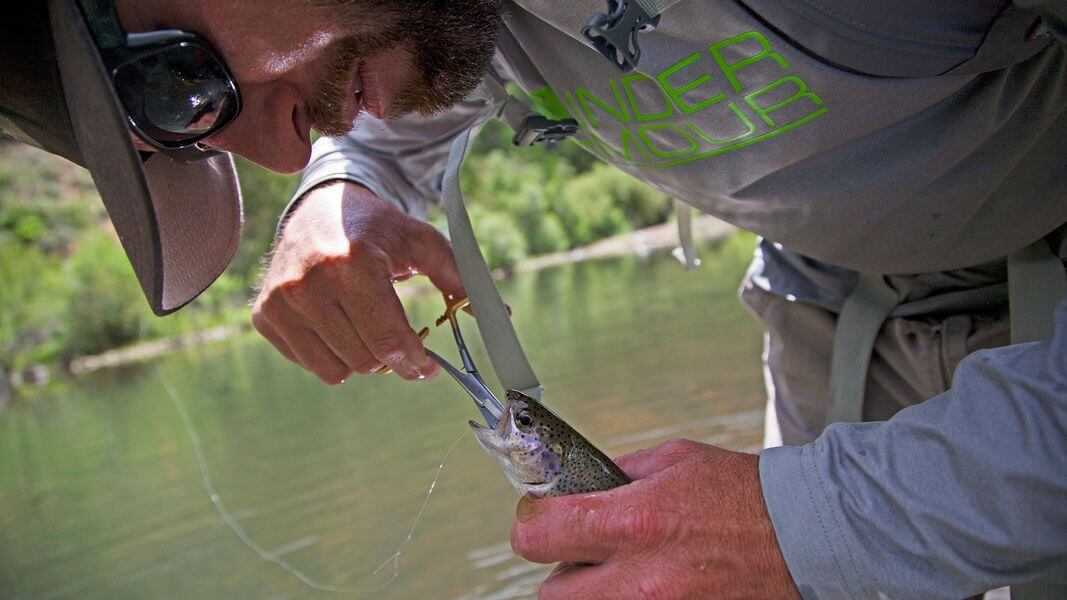 Now it was the rookie's turn…she jumped into position and pitched a cast below the small bush and just about on cue, another small trout was ripping and tearing away at her worm. She may have been a little late on the hook set but made it happen none-the-less! Her first fish for the day was another beautiful Redband Rainbow trout, she was on board and excited as could be.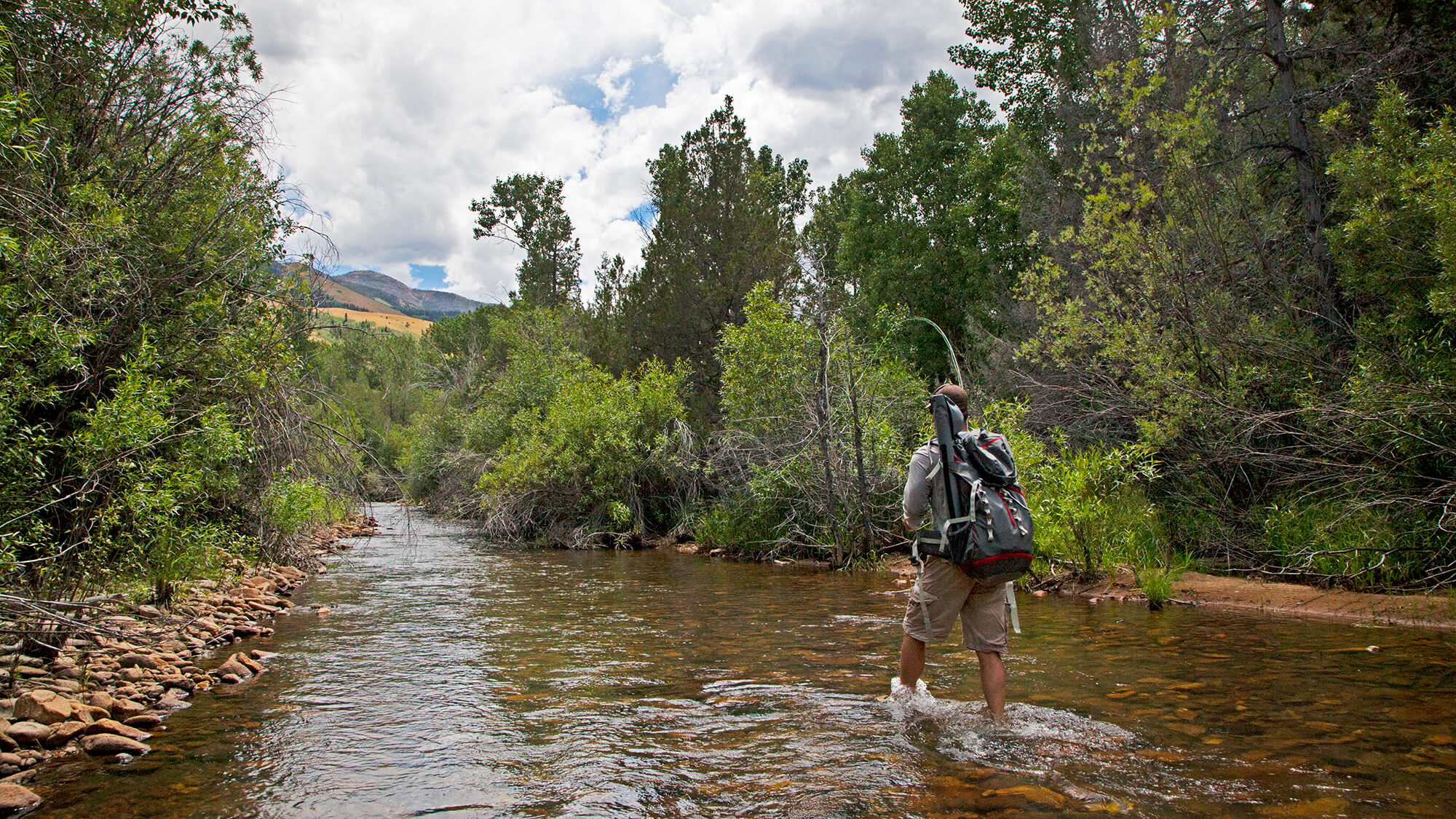 As the day progressed we caught fish after fish laughing, high fiving and crushing great material for Travel Nevada, but we were still missing our prized Bull. My friend followed close behind as we pounded and plowed our way through the marsh, crossing the crik countless times and carefully navigating through the willows, and even got into position near a giant beaver dam to cast into this massive pond.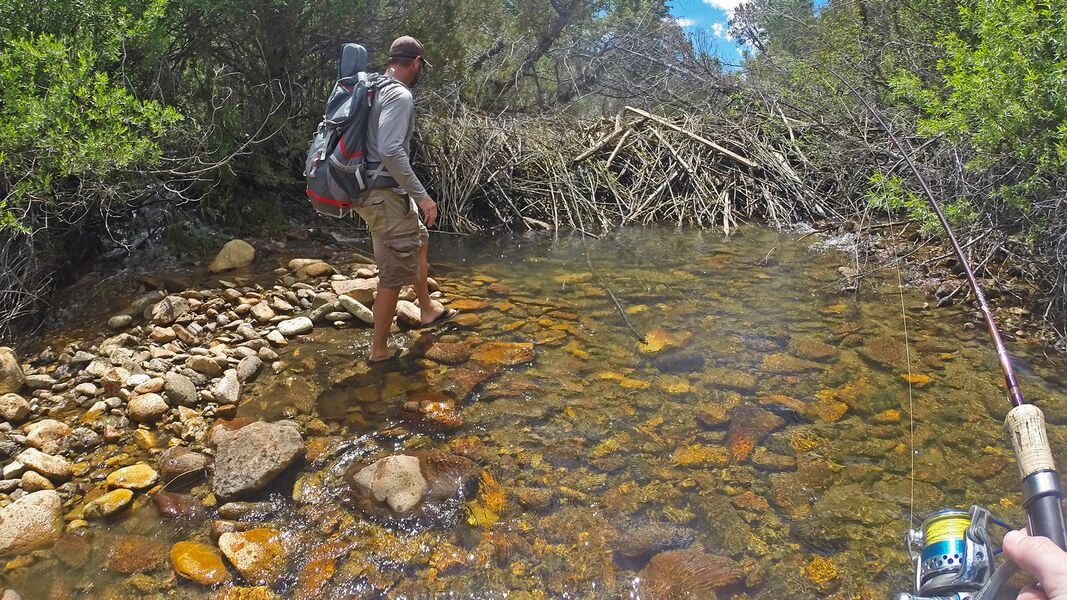 After a few more rainbow trout my friend finally hooked into the monster Bull and the fight was on… the 5-inch trout made some impressive runs and finally came to hand! It was a small trout, but a beautiful trophy for her, nonetheless!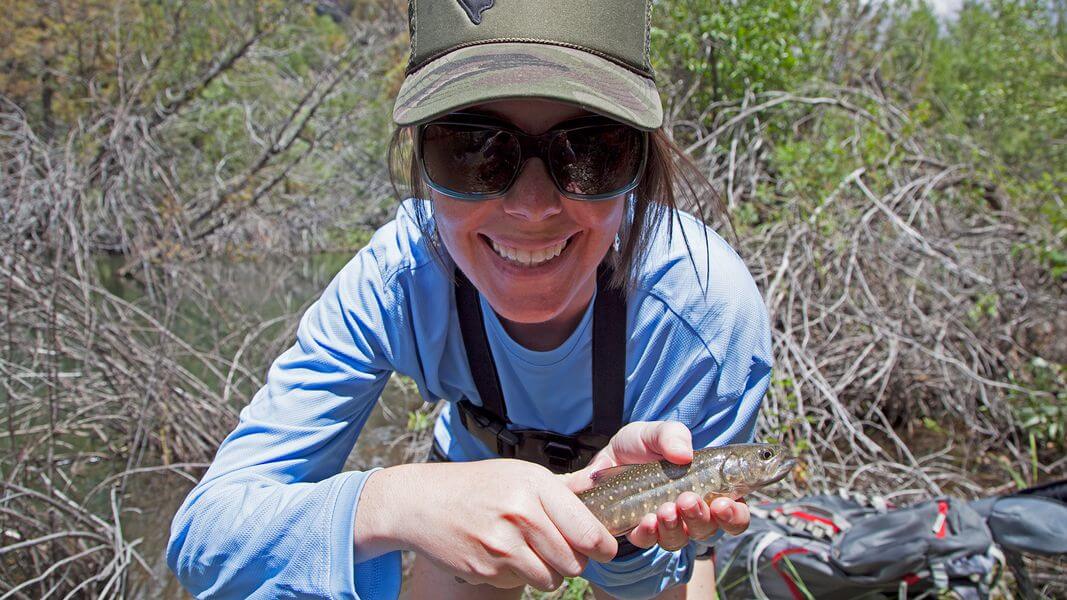 The fishing trip to Eastern Nevada was not the middle of Colombia or the Northwest Territories, but so much fun in so many ways. Based on my time up in northeastern Nevada, I can officially say that it won't ever take me 20 years to get back to the basics again! #NVAdventure
Get Inspired
Related Stories