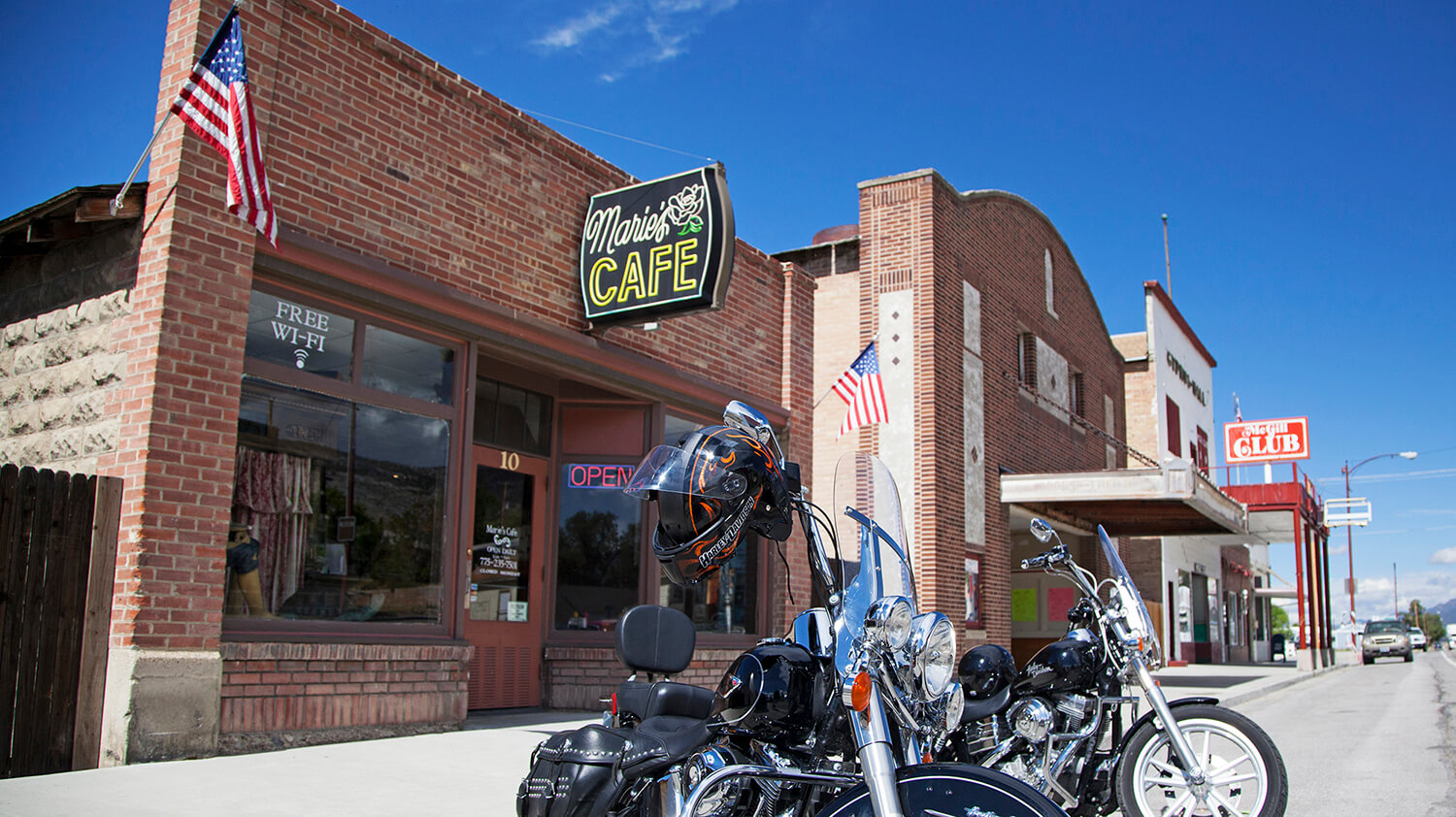 Round out your Ely-area copper mining history lesson with a side trip to McGill, a once-bustling town that ran most of the smelting and copper processing operations in stride with the Nevada Northern Railway. A quick 10 minutes from downtown Ely, McGill brims with small-town charm and character, and there's no better first stop than Marie's Café. Nestled in the heart of this quiet, historic community, this cute café beckons road trippers of all kinds off the highway for tried-and-true Americana classics. 
An unpretentious vibe where everyone is welcome, settle into comfy tables and booths, then get your hands on specialty burgers, fresh sandwiches, smoked ribs, medeterranean specials and more. Whether you're cruising through historic McGill and looking for a place to kick back, or are making a point to come to McGill for Marie's Café—and we strongly urge that you do—make Marie's Café part of your Ely-area adventures. You'll be glad you did.
Hours:
Marie's Café in McGill is open seven days a week from 11:00 AM to 8:00 PM.
This Location: