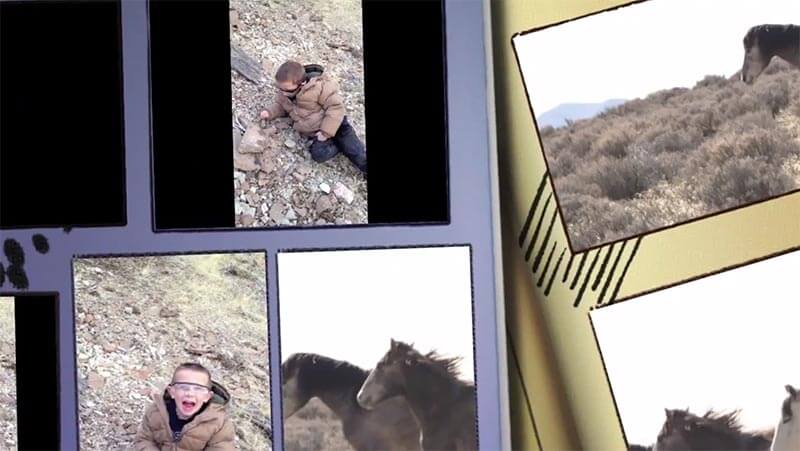 In February my wife Michele and I attended the annual Darwin Day Celebration hosted by Reno Skeptics and Reno Freethinkers along with our then 5 year old son Aidan. Aidan, who is absolutely crazy about dinosaurs and fossils, won a door prize of a dinosaur bones excavation kit (where you put plastic dinosaur bone replicas into plaster, let them harden, then dig them out).
The kit generated quite a bit of excitement at our house, and was all Aidan could think or talk about over the several evenings that it took him to dig the bones out. He was so enthused, in fact, that we decided that a fossil themed family adventure was in order a few weeks later; visiting some of the many sites my own father took me to growing up in Nevada.
We selected as our main objective Berlin-Ichthyosaur State Park in central Nevada, about an hour south of the Loneliest Road. Aidan has always loved Ichthyosaurs, interestingly enough even before he knew they were our state fossil. I called the park ahead of time to see if it was open, and spoke with Robin, the resident Park Ranger. Even though normal season hours were not in effect yet, he encouraged us to come out anyway and we made arrangements with him to do so.
On the way out we stopped at Middlegate Station for an early lunch, surrounded by historic early Nevada regalia and a group of Harley riders who were much friendlier than their appearance might have you believe.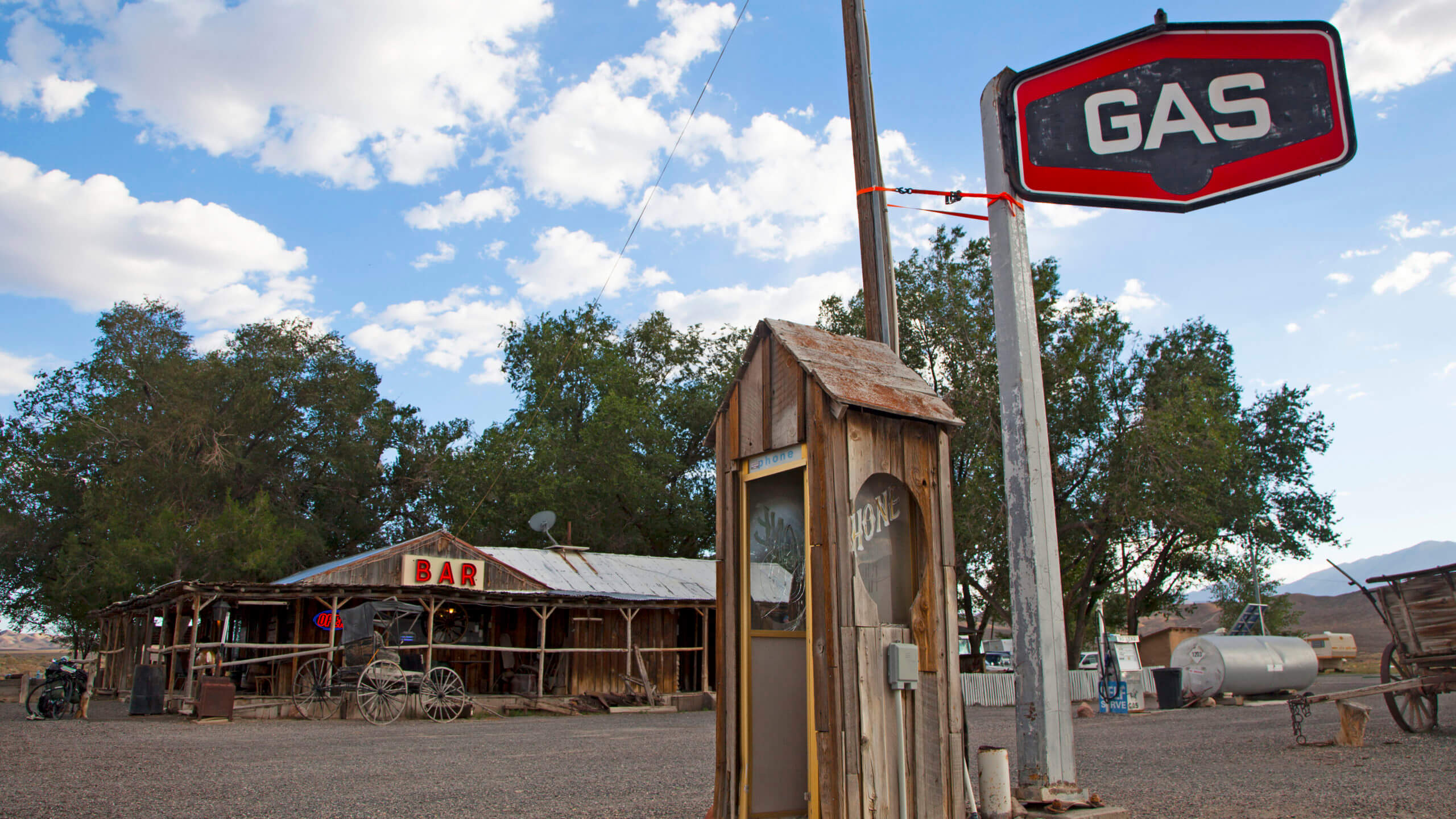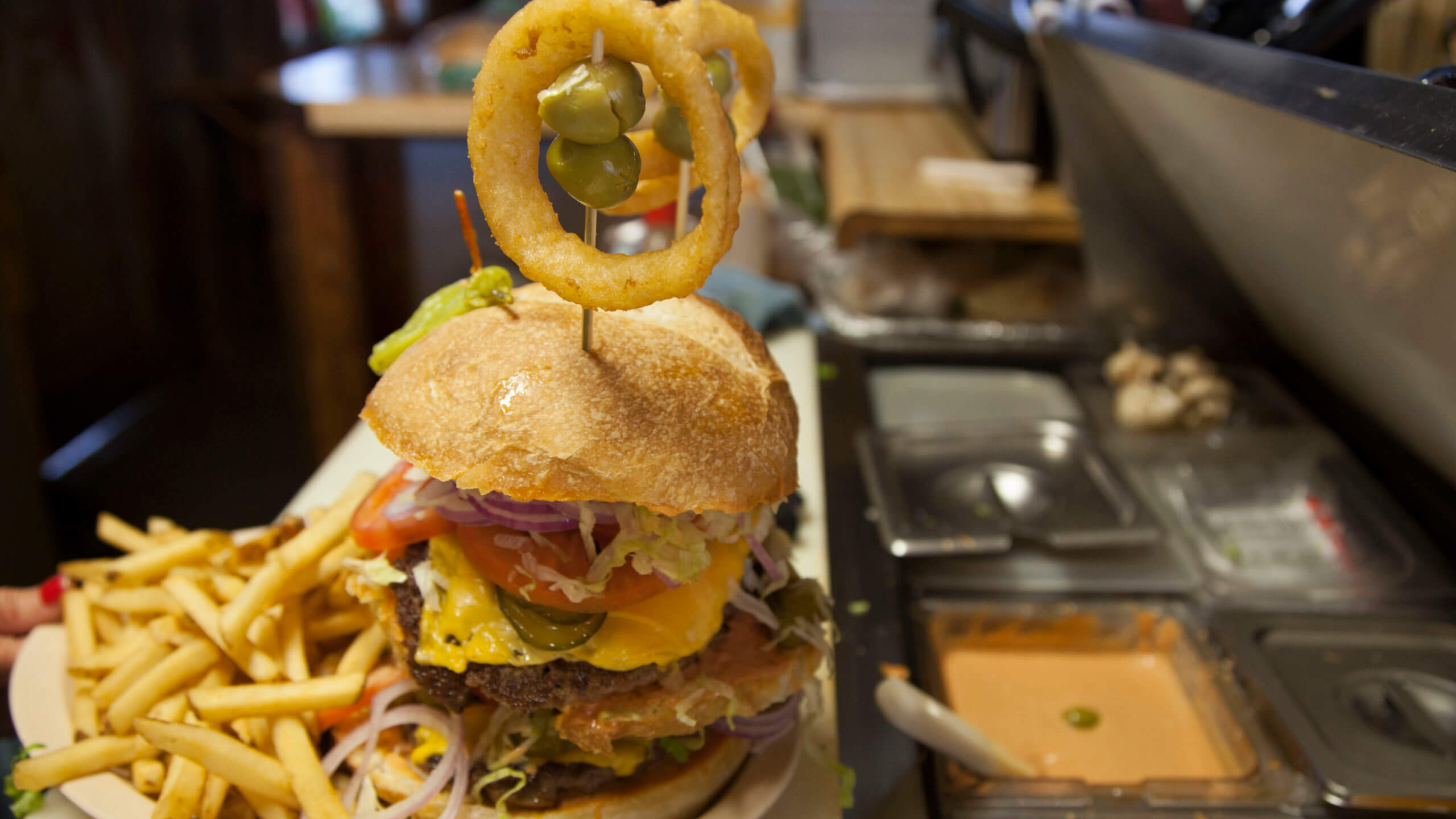 From there it was on to Berlin-Ichthyosaur State Park (the fossils are just outside of the very well preserved ghost town of Berlin, and the state park encompasses both of them).
We were first greeted by a small herd of pronghorn antelope just outside the park, and I had just enough time to get out my camera before the "speed goats" put some distance between us. Then while we were touring and photographing Berlin, we were welcomed by the park's more formal representative, Ranger Robin – quite possibly the single most friendly, professional, enthusiastic and knowledgeable park ranger EVER (and that's saying a lot, as I have never met a bad one). Robin had recognized my vehicle from my description, and was eager to meet another Icthyosaur enthusiast (especially such a young one).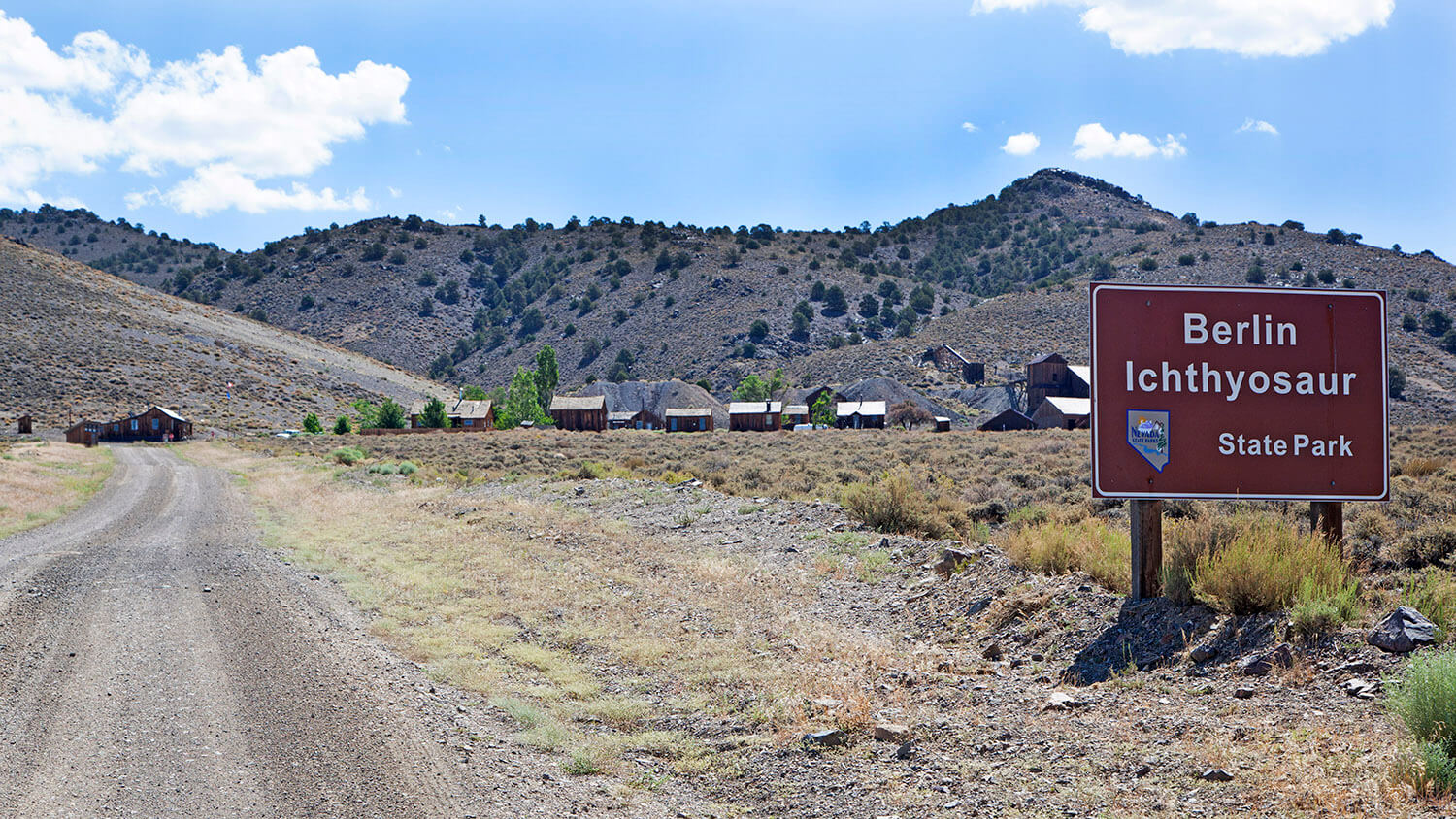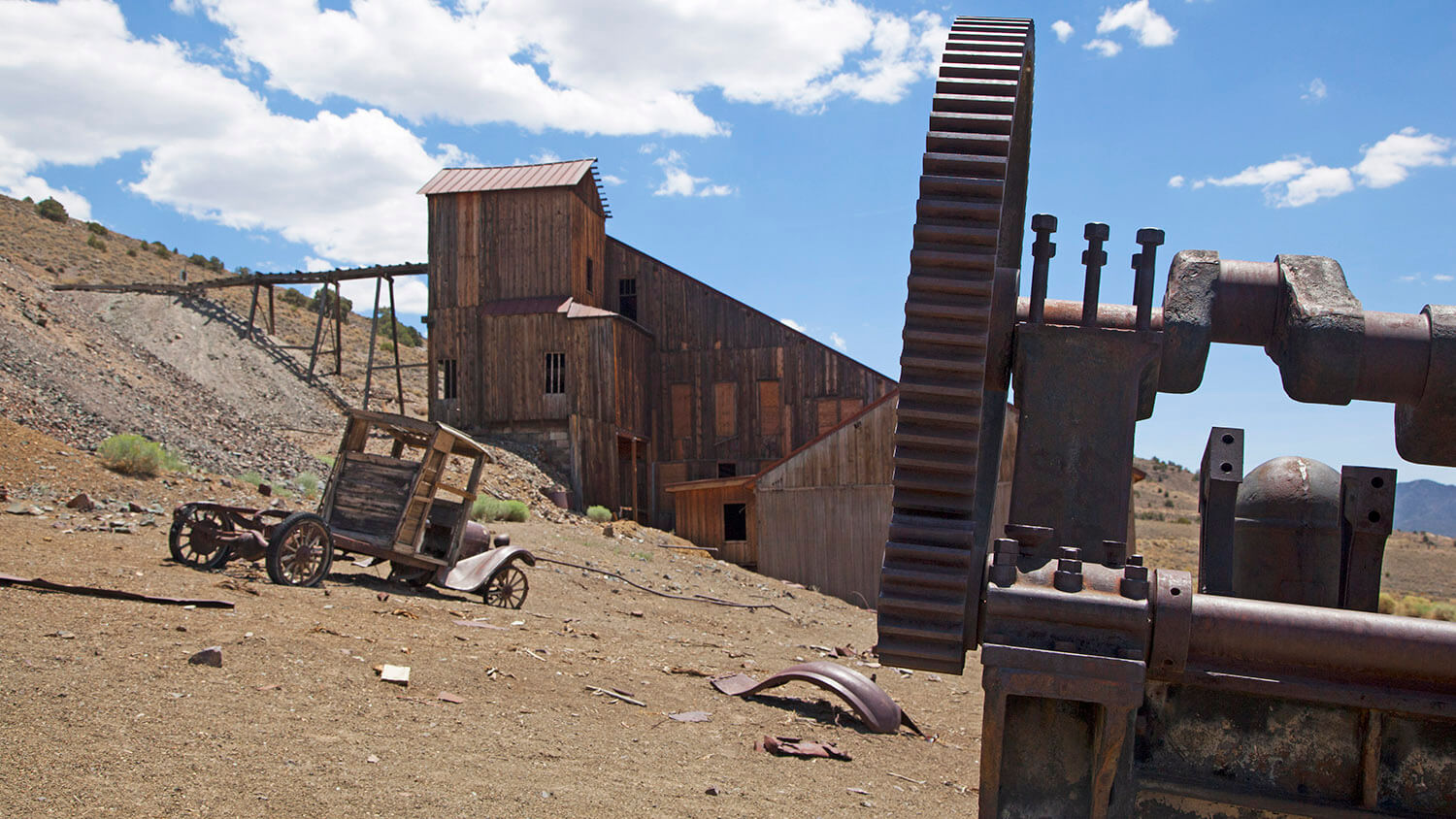 Robin was gracious enough to take us up to the building that sheltered the Icthyosaur fossils (still in the ground in the original location of discovery), open it up and give us his own personal tour. Aidan was thrilled and mesmerized (OK, Michele and I were, too) as Ranger Robin's knowledge of Icthyosaurs and related fossils and topics was only surpassed by his obvious enthusiasm, friendliness and ability to entertain while educating. After the tour he detailed where we could look for fossils ourselves, if we'd like (outside of the park's boundaries) and let us know about the park's many campgrounds. We thanked Ranger Robin for one of the best tours ever and continued with the adventure.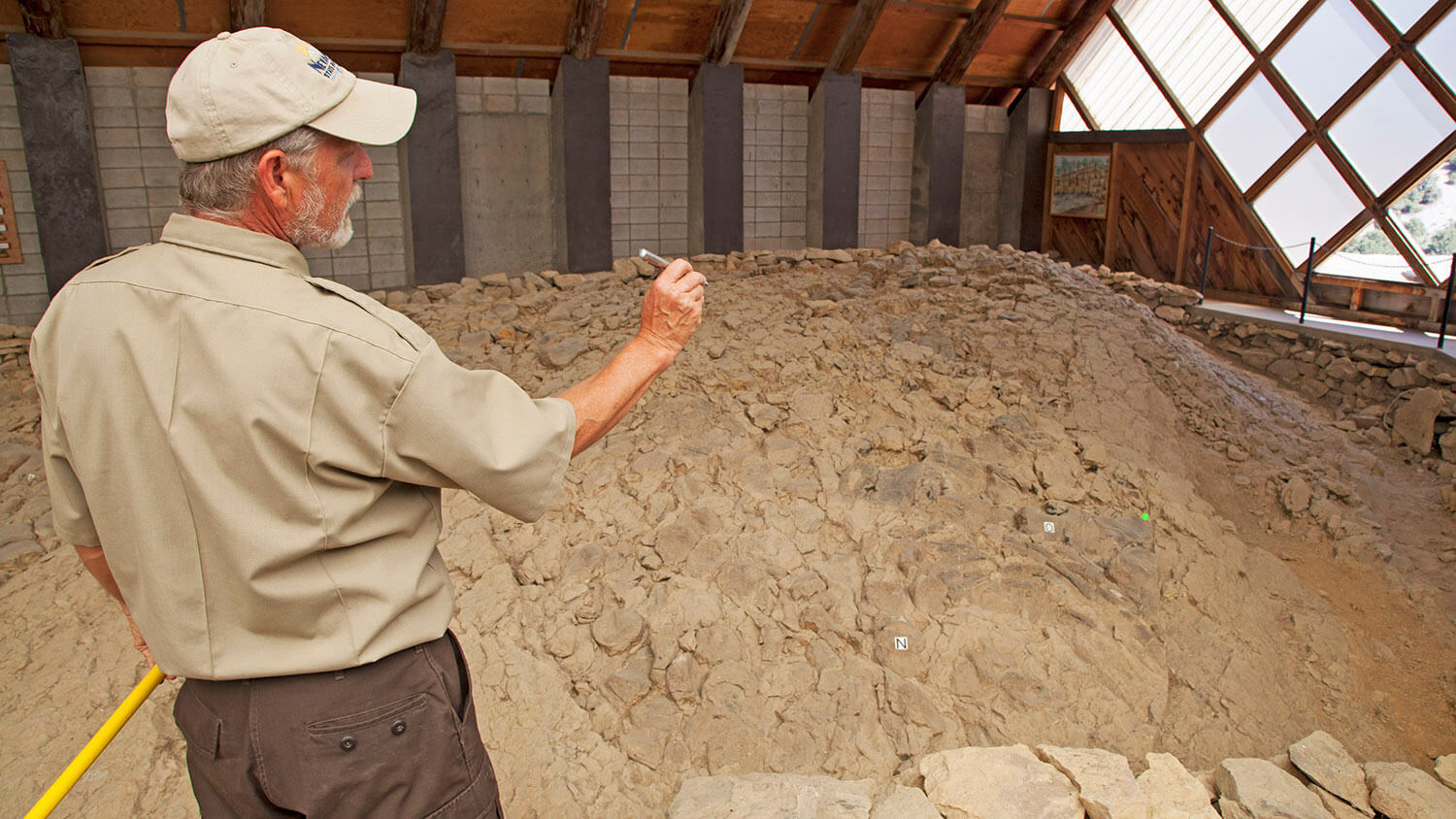 We did dig a little but without success; and while the campgrounds at the park were indeed very nice we had no camping gear and a room reserved in historic Austin for the night. So we took some back roads over to State Route 21 and drove up through the scenic Reese River Valley to Austin.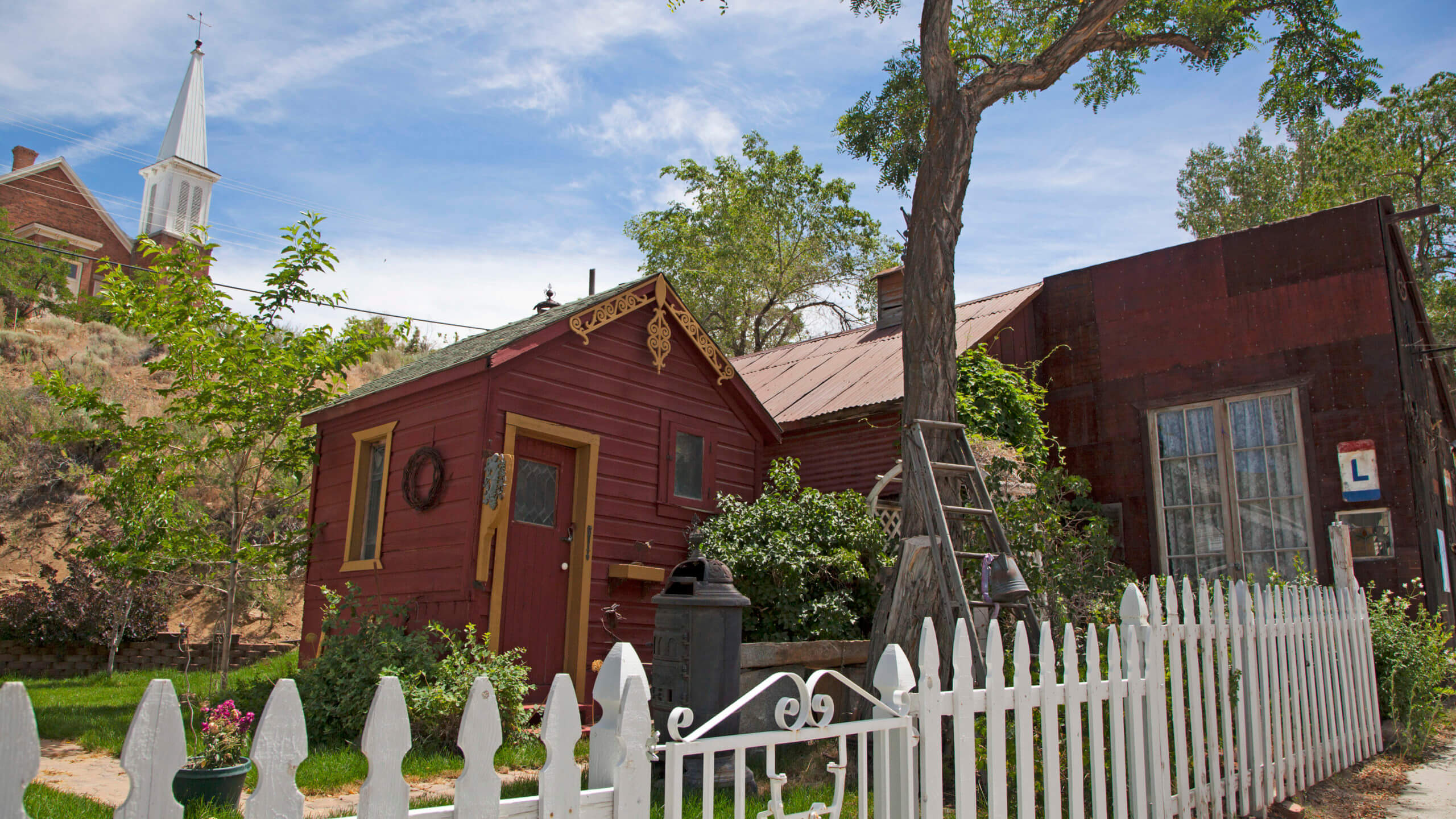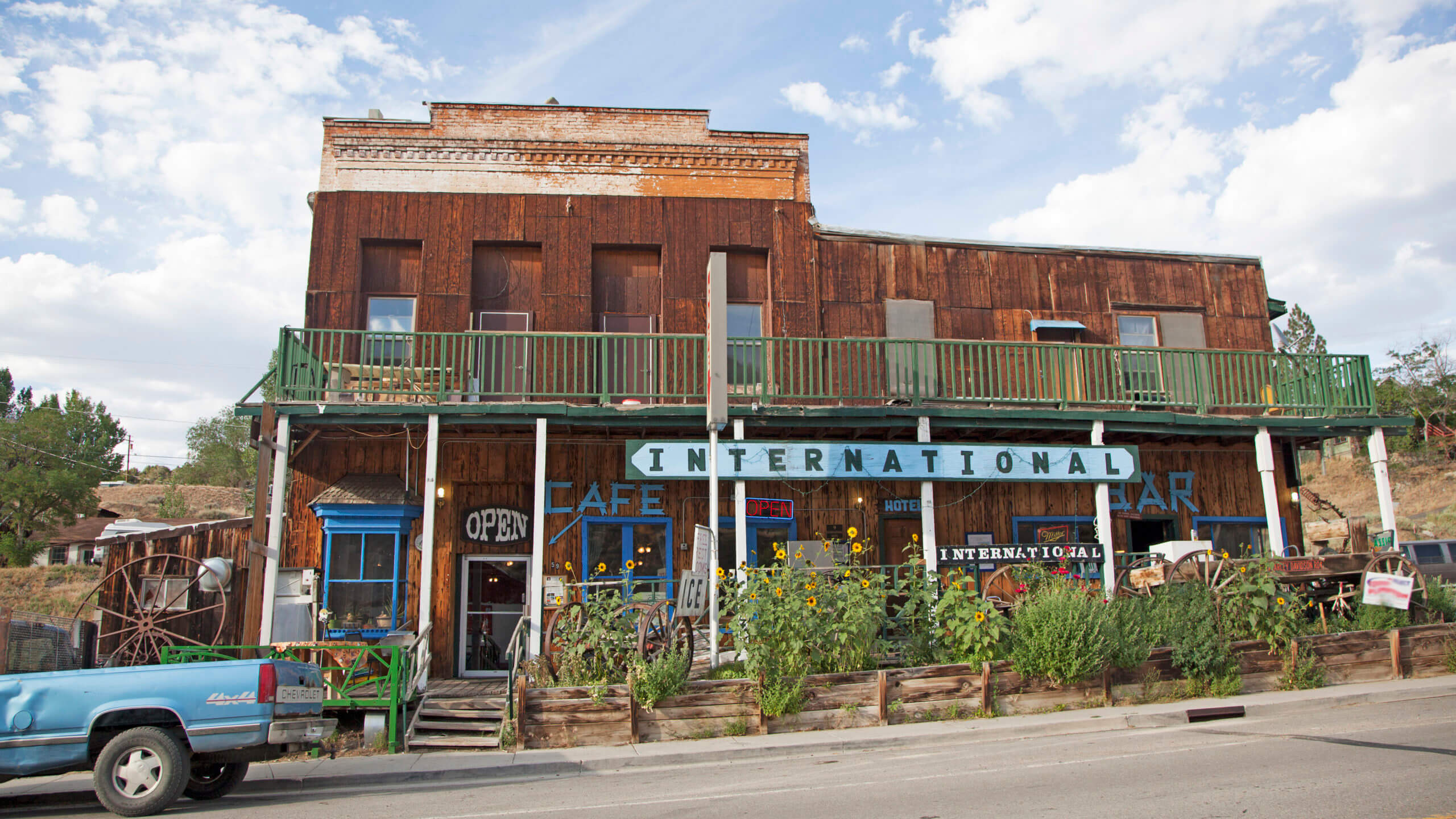 It had been a long day, which made for an early night in Austin and we all slept like rocks. First thing in the morning we caught a very nice breakfast at the International Café, which lent fitting ambiance to the old west, ghost town feel of the trip. Good food, friendly staff and Aidan charmed the socks off of the staff and half the patrons with tales of Icthyosaurs, fossils, ghost towns and awesome park rangers.
We then headed back on the Loneliest Road to our next stop, near Bench Creek just off of Highway 50 about 3 miles or so east of Middlegate to look for leaf fossils. We were again greeted by some of the locals, this time a herd of wild horses. We initially were unable to find the locality, but did find and dug some native chrysotile, a natural form of asbestos; quite pretty and harmless if handled carefully and infrequently (don't grind it up and breathe it for a week, though!)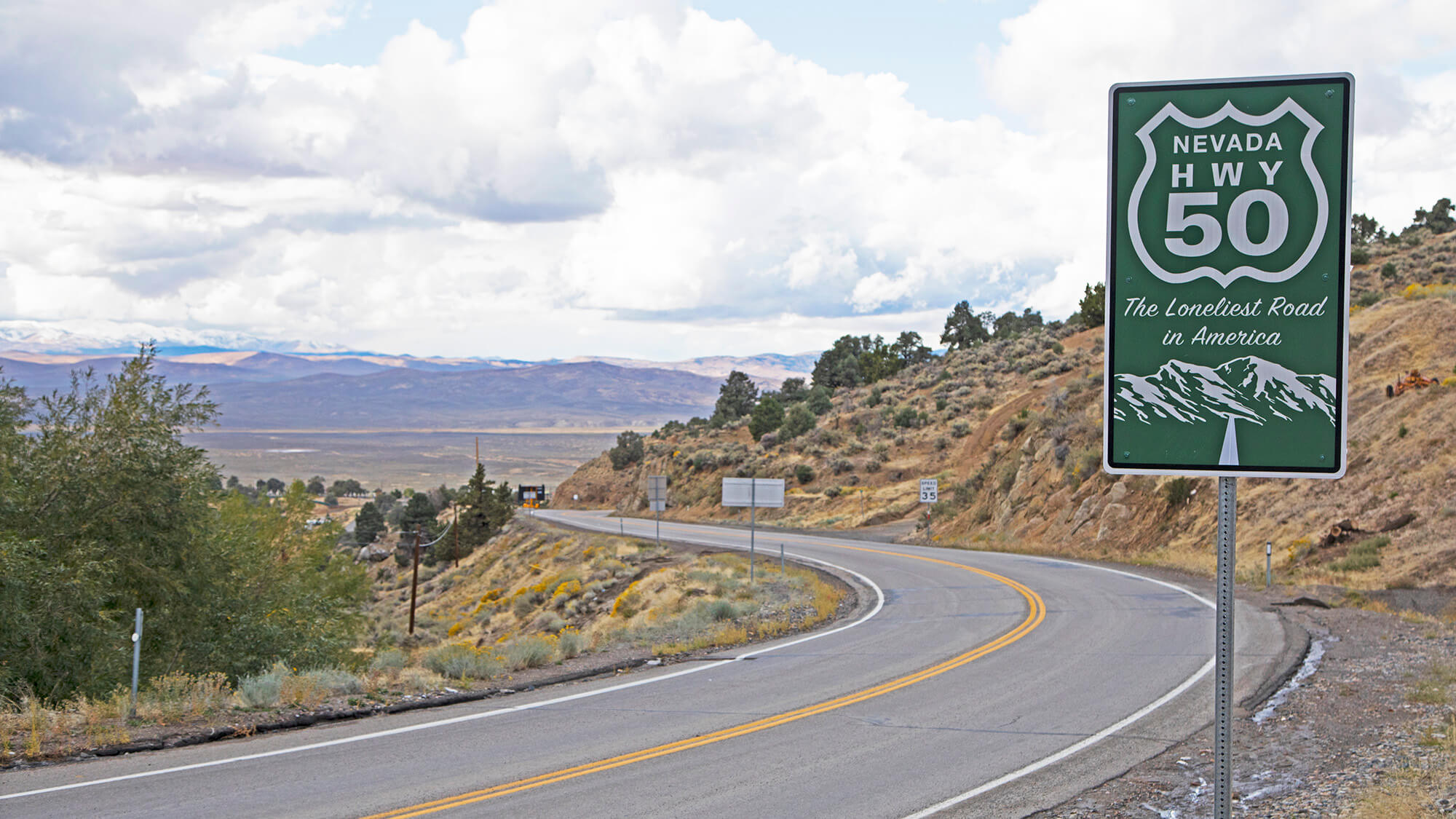 We then took a break, had a picnic in the desert and took advantage of the remote location for a firearm safety lesson for Aidan and some target practice. Resuming our search after lunch we did find the fossil locality, and Michele scored big with a nearly perfect imprint of an oak leaf from millions of years ago, the best of several similar finds.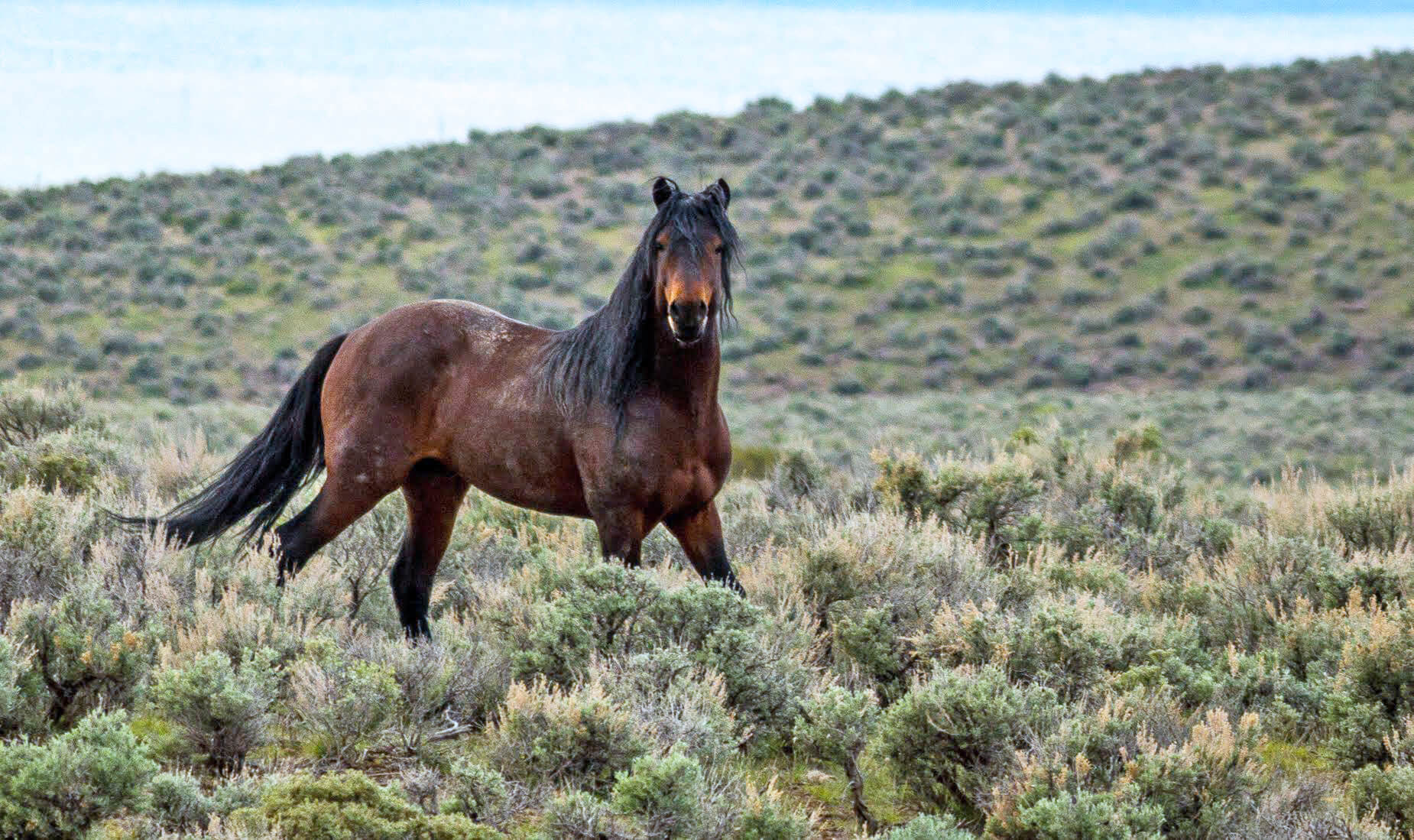 Having had a successful dig we had just enough time to stop and visit Grimes Point and check out the American Indian petroglyphs there. I also tried to explore one of the caves with Aidan, however he thought he saw something, "something bumpy", specifically, that reminded him of the cartoon monster that came out of the cave in Monty Python's "Search for the Holy Grail" so he was "creepeded out"; and like Brave Sir Robin in that movie we bravely ran away home and concluded Aidan's first, but certainly not last or even most successful, Nevada fossil adventure.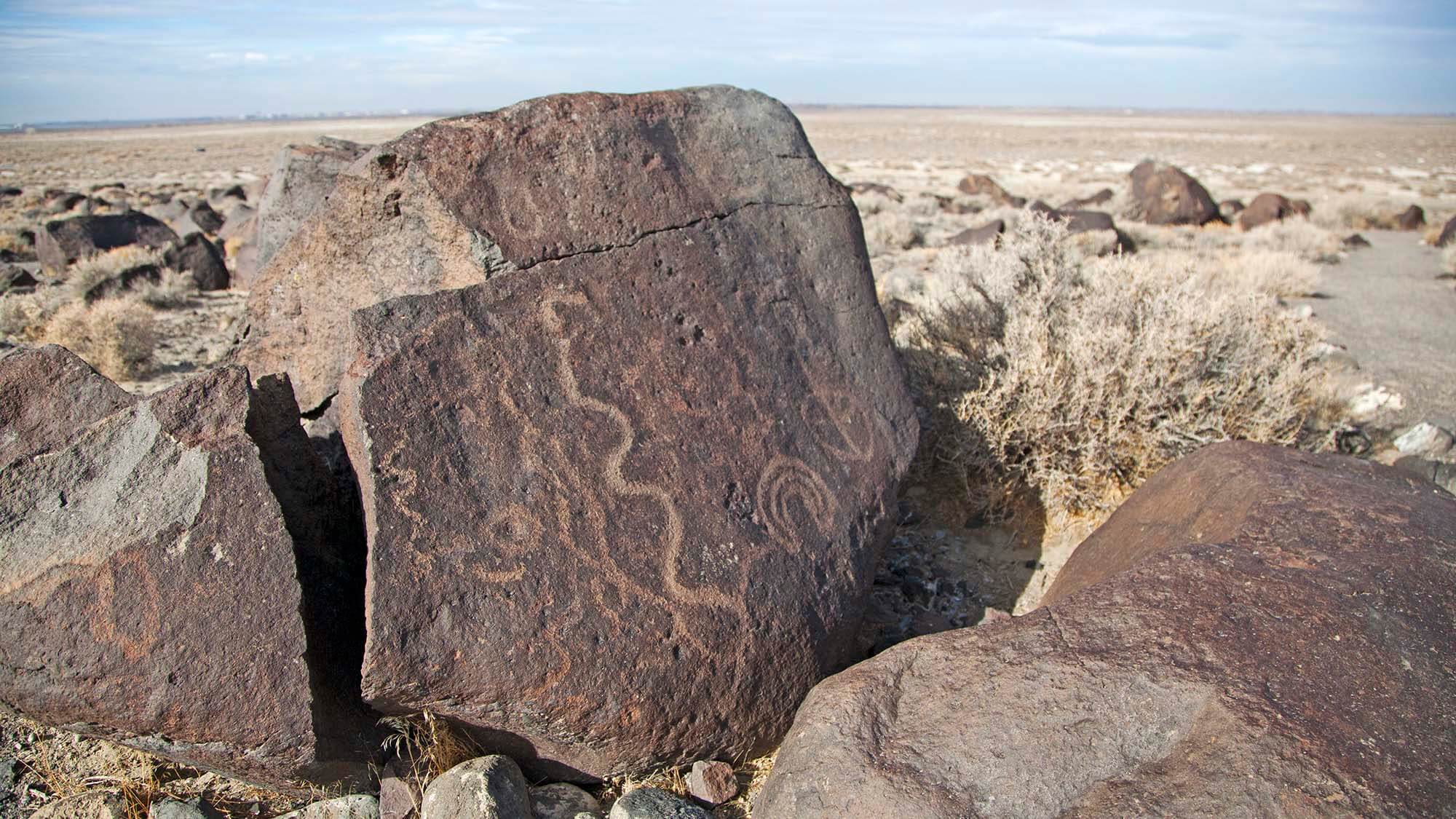 But the great 2013 crinoid plate and turquoise boulder discovery of the following Spring is yet another tale… #NVAdventure
Get Inspired
Related Stories