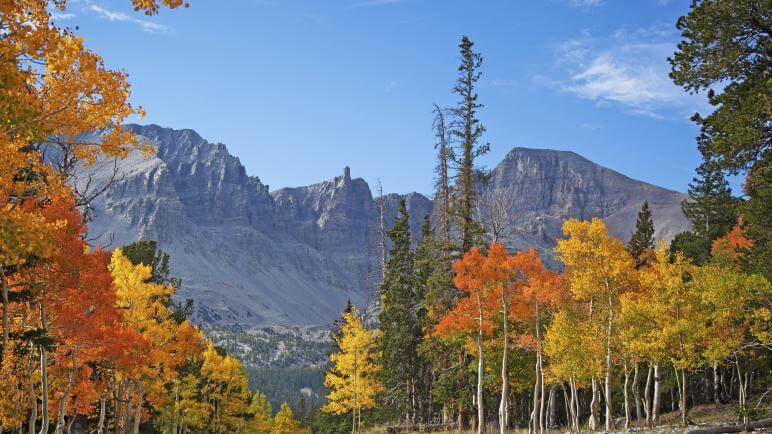 Drunk Off Altitude at Wheeler
Have you ever been to a place so totally incredible that all you want to do is go there all the time, drink in its loveliness, and hoard the magnificence all to yourself? That for me, is Great Basin National Park…a chi aligning, recuperative little pocket of Zen, unbeknownst to boatloads of people that is mine, all mine.
As if there would ever be a void in characteristics drawing you into Great Basin, what hooked us this particular time was the Astronomy Festival. Held each year, this was high on the priority list of things to see and do [I mean like #1 for annual accomplishments.] Who doesn't want to camp at 8,500 feet and dive into the other half of the park that's after dark?? Showing up on Wednesday night, we scored big on the most perfect digs at the Upper Lehman Campsite, right next to a spring fed creek. Inconceivable amounts of stars, galaxies and nebulas to rest our heads under, bafflingly beautiful fall colors and now relaxing next to the lullaby of calming waters? Get out.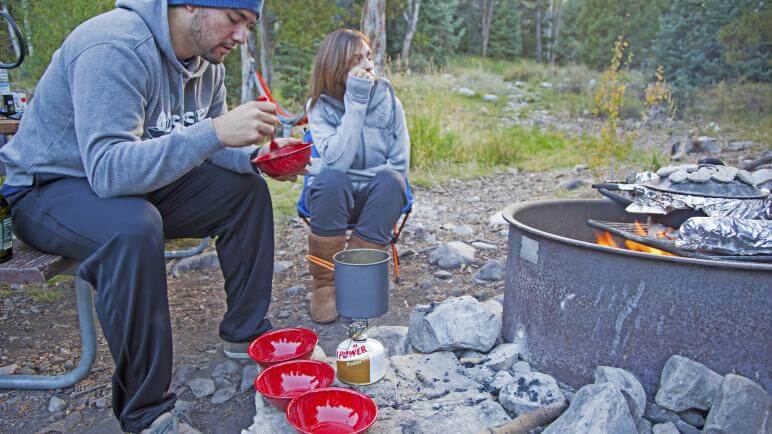 Like I had pressed a reset button on life, I staggered out of my tent the next morning to a stupidly beautiful autumn morning. We percolated some fresh roasts, fired up some biscuits and gravy in the Dutch oven and moseyed to the Visitor's Center for a lesson or two in astronomy.
As a well-versed backcountry traveler of the Silver State, I am well aware that Nevada's night skies are unfathomably dark. But after a few different lectures on basic astronomy in combination with a newfound appreciation of Nevada's qualification as one of the best dark skies in the United States (ZERO light pollution,) I was pumped and ready to take on my next free workshop: Solar Bracelet Making. Yes, this activity was designed for children, and yes, I made each one of my 30ish year-old friends craft a bracelet of their own. Maybe we were a wee bit over zealous, but we nailed those flipping bracelets and wore them with punch-drunk pride the remainder of the weekend.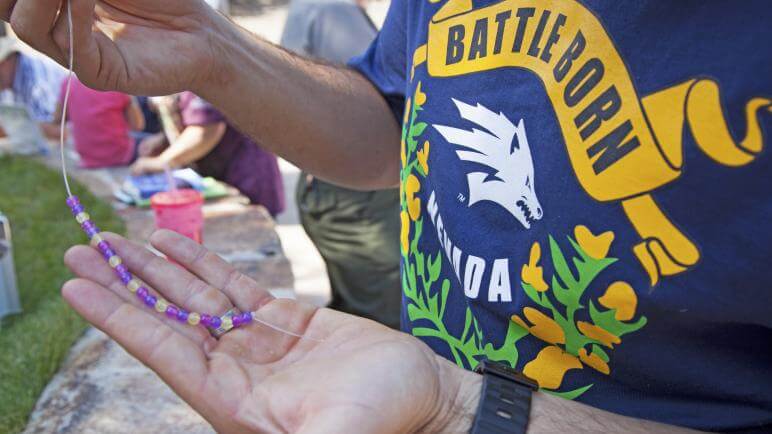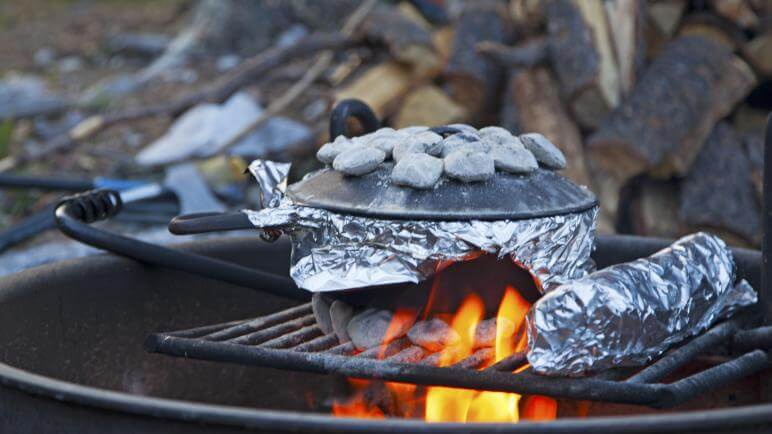 With twilight among us and another Dutch oven masterpiece in our gullets, we were ready to gaze away the night. Our minds were blown to find 20ish gargantuan telescopes propped up with volunteer astronomers from all over the country, lining up the heavens for your viewing pleasure. Going down the line, it was bonkers—just total unimaginable beauty was at the other end of the lens, one right after the next. The stars were so incredible, it became difficul't to process and absorb what was happening before us. What perhaps was the most surprising was overhearing a woman say,  'Oh it's too bad it's cloudy!' I wanted to grab her by the shoulders and say, 'Hey lady, that's the Milky Way!!' but politely distracted myself with my pocket full of glow sticks before kicking the can and turning in for the night.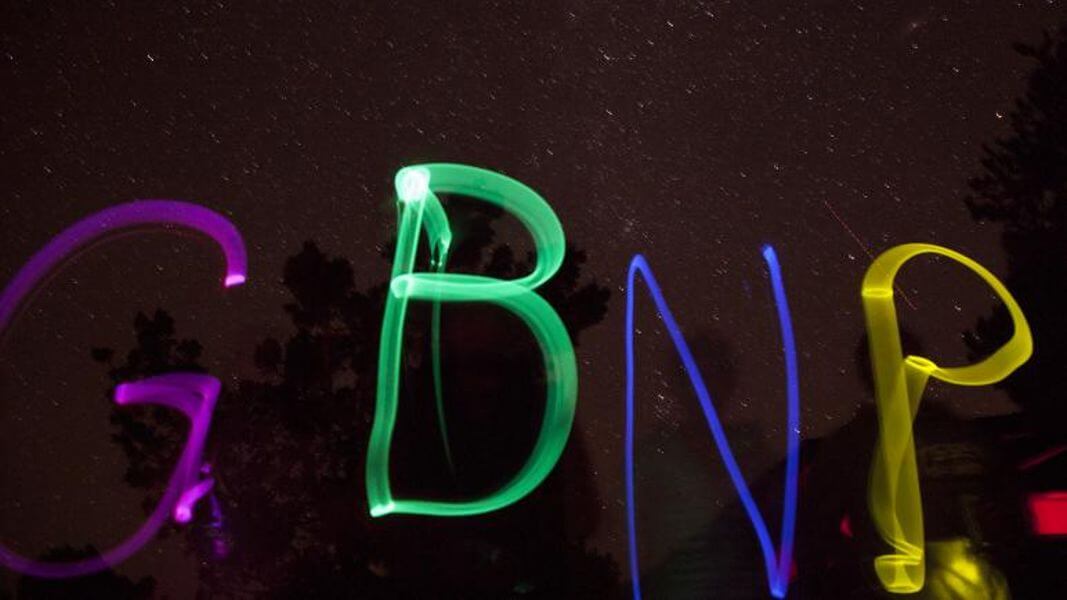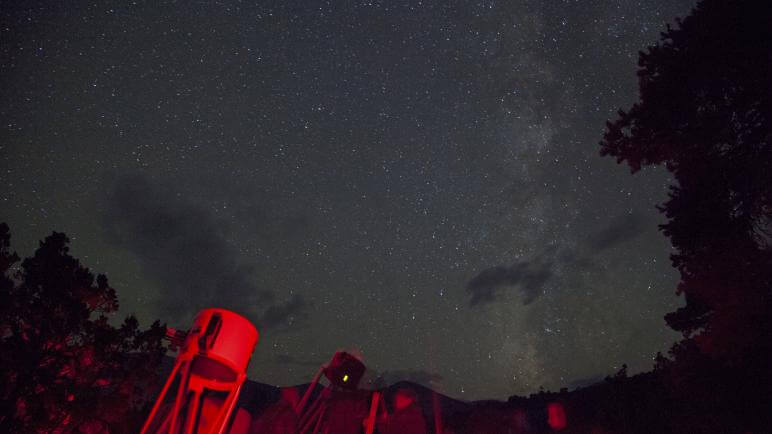 I had basked in a ridiculously restful day, and now had my eye on the prize. Waking up the next morning, I sized up the monstrosity staring down at me. I see you Wheeler, and I'm taking you down.
So, loading up we headed to the Summit Trailhead, just a few minutes up the Scenic Byway from the campsite. Starting at 10,000 feet, the air was just a tad bit thin to begin with, which seemed to make us a teensy bit off our rockers. Why would we let that pass us by when a photo op this mind-blowing was was staring us straight in the face?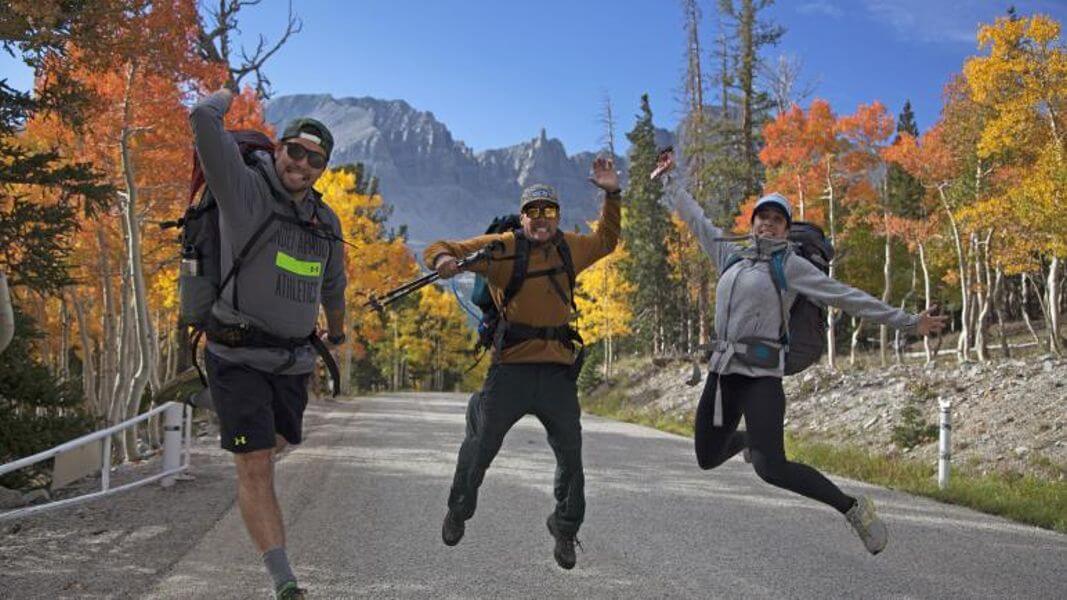 As Nevada's second tallest Peak and crushing the threshold of 13,000 feet, there were a couple concerns, like altitude sickness. But, the good news was we were only climbing 2,800 feet in elevation and the entire trip was under 10 miles…this would be a walk in the park, right?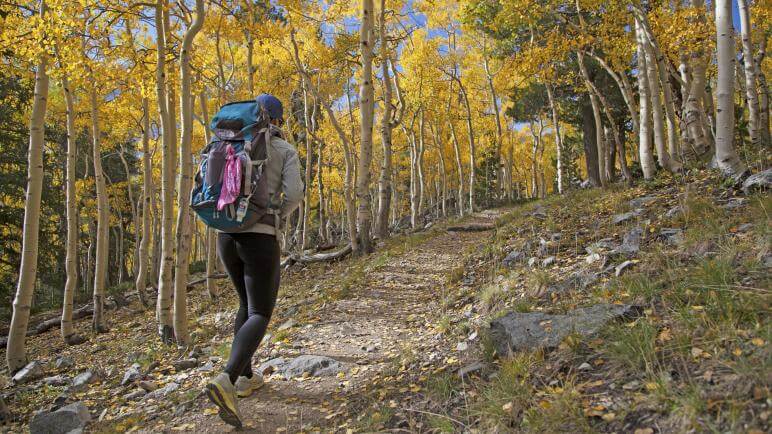 Right out of the gate, the fall foliage was so beautiful it looked like a green screen, straight up movie magic. The aspens were on fire with their golden brilliance, and the first mile was an easy one as we made our way to Stella Lake. Here, we zeroed in on a perfect view of the challenge that lay before us: it was ultra steep, in the most intimidating way possible. Spotting a few people ascending Wheeler's spine, we understood real quick that this challenge was going to slap us in the face from this point on.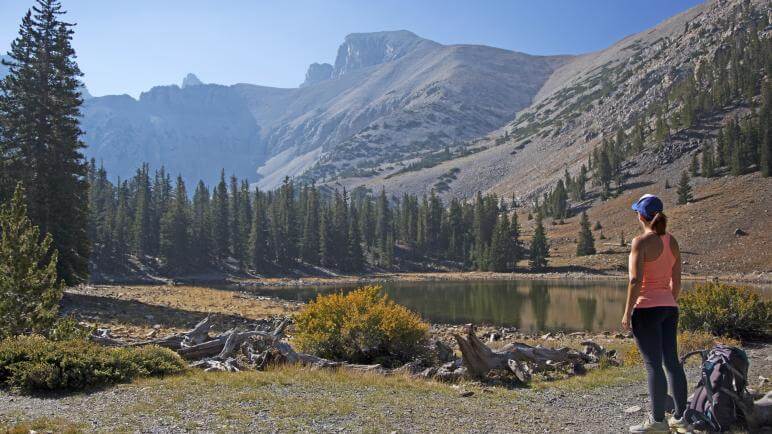 The trail forked, thrusting us up into the thick of the forest. Hoping to have seen Bristlecones, there really weren't a ton which was surprising—I guess they must've been on the hike specifically named "Bristlecone Hike." The trails were well defined and easy to navigate, and it wasn't long before it carried us above the tree line and onto the saddle.
Far windier than the windiest of days imaginable, we slapped on our additional layers once more and got our first taste of 360-degree views, which served as good motivation in the final jaunt to the top. The final climb was going to be a steep one…prompting us to understand very quickly just why this was one of Nevada's Ultra-Prominent Peaks. But, it was time to man up. No turning back now, Martinez.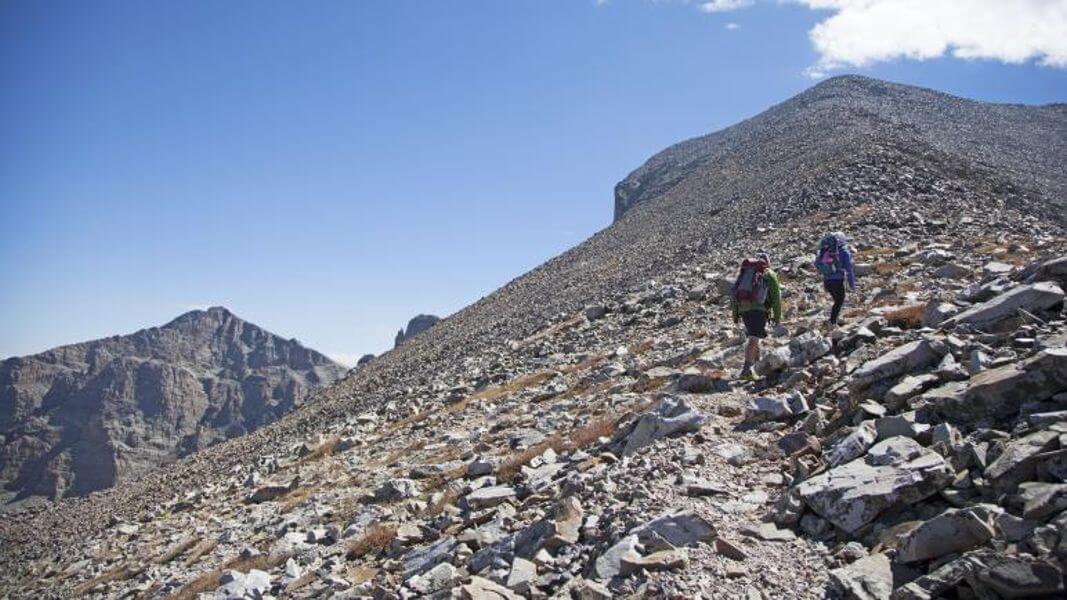 With jagged switchbacks for days, I had to drop my body into the lowest of gears, slugging up the extremely rocky ridgeline. But, Wheeler divvied up one extraordinary surprise: it came with its own built-in support system. Huffing and puffing with a heart rate of about a zillion beats per minute, we encountered a couple dozen hikers making their descent, greeting us with beaming smiles and unwavering cheers of encouragement. It's safe to say this alone separates Wheeler from Nevada's other tallest peaks: you weren't the only person on the mountain by a long shot.
We weren't really all that physically exhausted, so I'm confident in saying that I'm 100% sure I have the remarkably thin air to thank for our quickly unraveling sanity: we all started to get goofy, and quick. Our wheezing stumble to the top paired with low oxygen to the brain made for some interesting photo ops…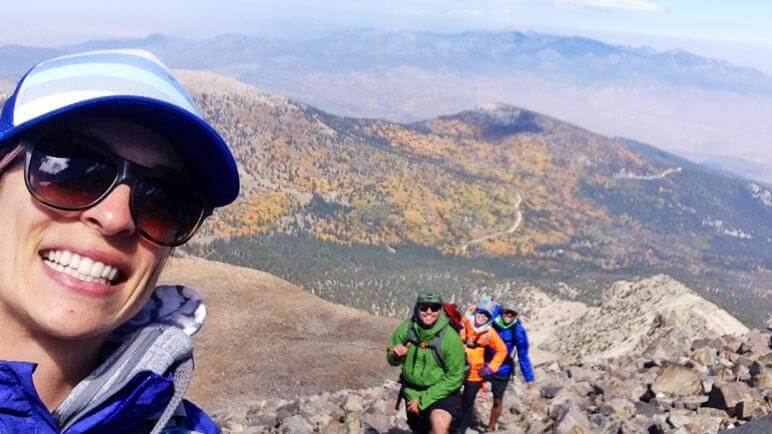 Lots of them.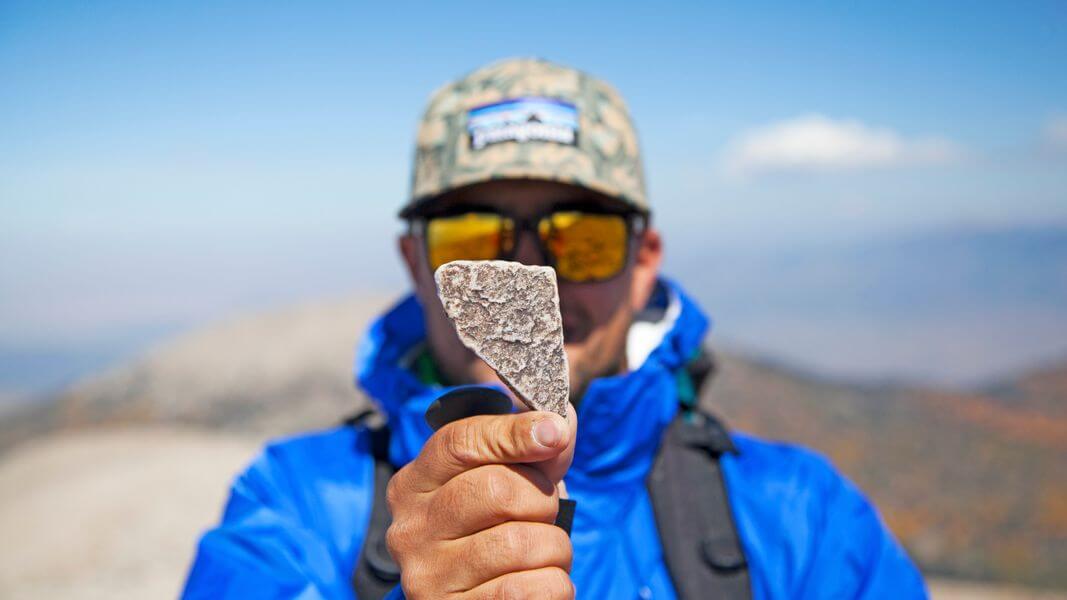 Although it seemed like an intensely winded eternity, we slayed the peak about an hour later, celebrating with other summit-hungry friends at the top. What was originally such an obstacle on the trek up morphed into the most deliciously crisp mountain air I think I've ever inhaled.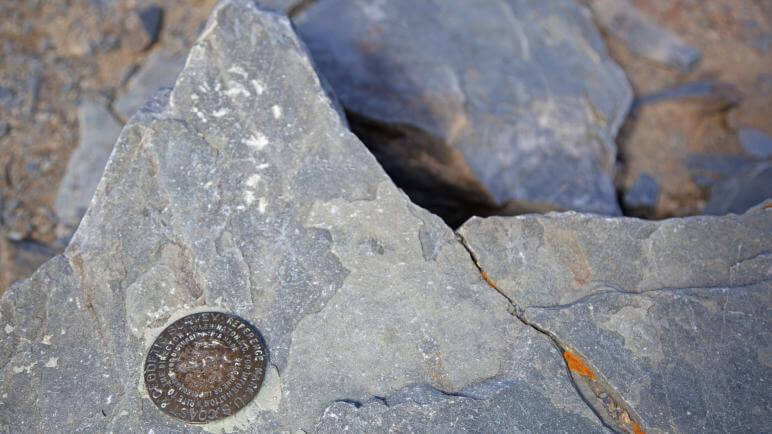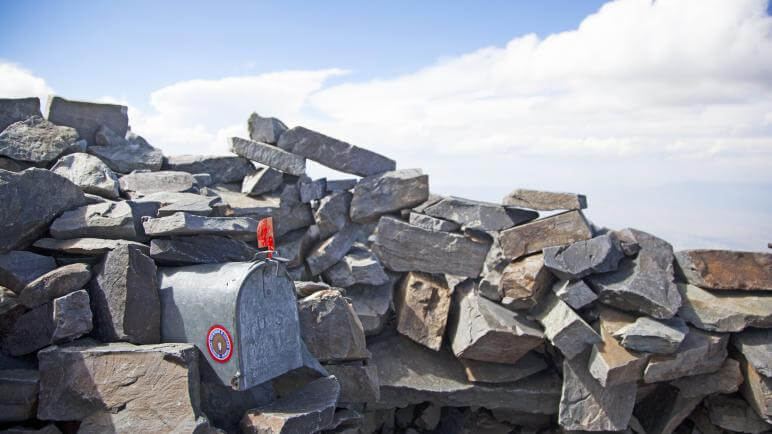 The scenery was one thing, but the fast moving weather systems were another. We were transfixed. Just as you'd imagine a time-lasped video, clouds hypnotically moved in and out faster than you could keep track of.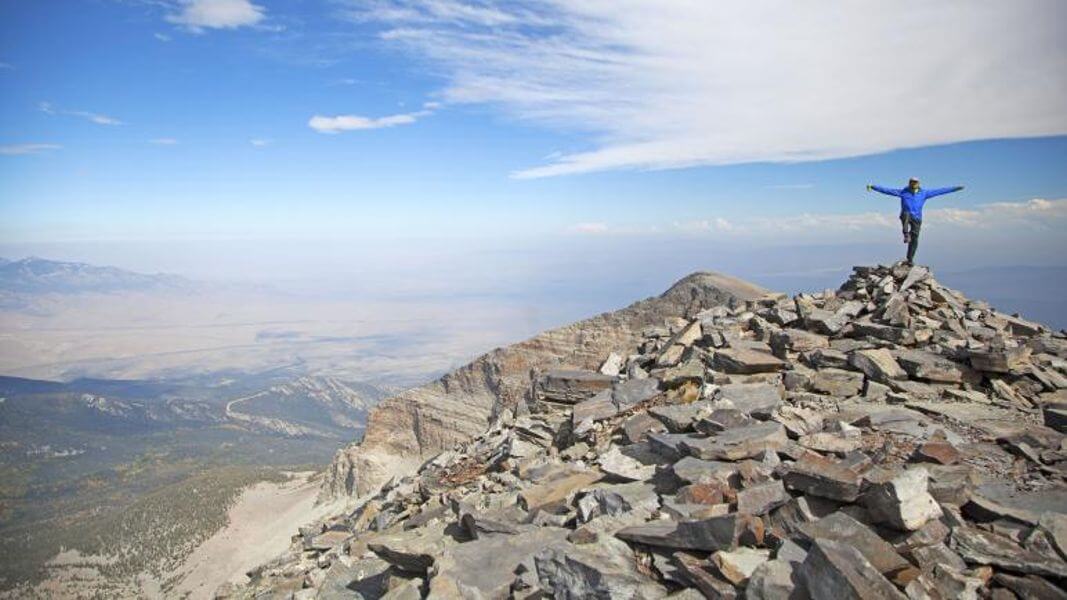 Chalk it up to the colossal 360-degree views jutting 8,000 feet over the kaleidoscopic valleys below, or the fact that we were drunk off altitude enjoying a punchy time with dear friends, there were major memories being made at Wheeler that day. With #2 in the books and an overall unmatched experience at Great Basin that weekend, this one will be tough to beat. #NVAdventure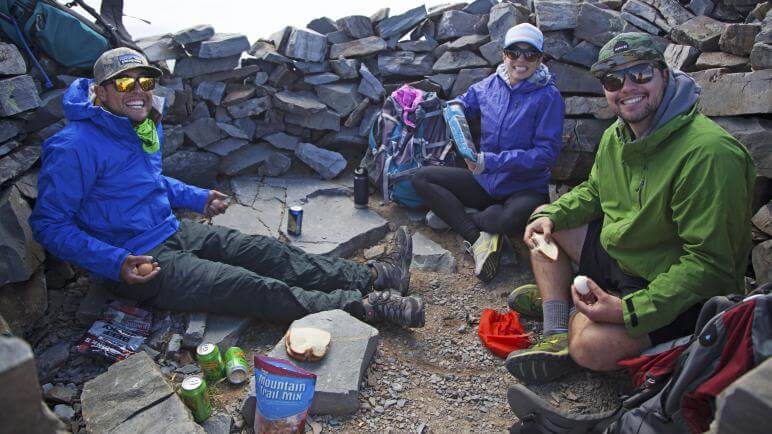 Get Inspired
Related Stories