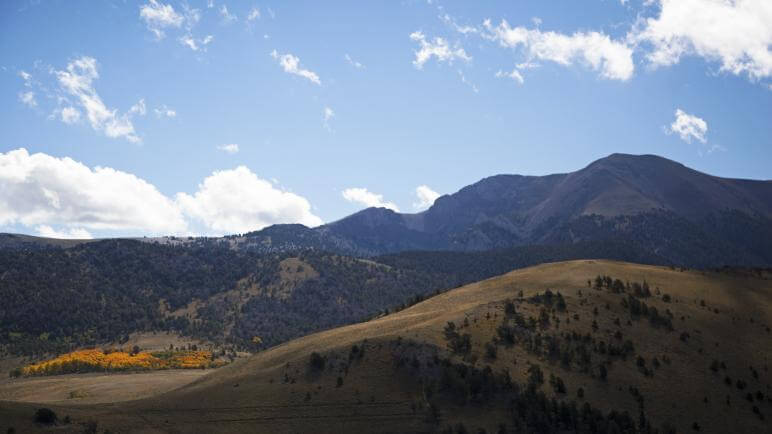 It was a crazy beautiful autumn morning as we flopped out of our tents at Great Basin National Park, which we used as this adventure's basecamp. Having basked in the mindblowingly luminous night skies at the Astronomy Festival, the second half of my master plan in dropping off the grid was about to be complete by nabbing the mysterious Mt. Moriah.
As Nevada's third tallest peak, it put a bad taste in my mouth knowing that no one I'd come across had even heard of it, let alone summited it. I get it—it's considered to be so remote it's practically in it's own class—but what minimal (and seriously outdated) resources I managed to track down were straight up factually incorrect. In hot pursuit to bag Nevada's five tallest peaks and an expert survival guide nipping at my heels, I had no reason to not knock this hike into next Tuesday. I was going to slay this elusive peak…whether it be 2 miles or 20.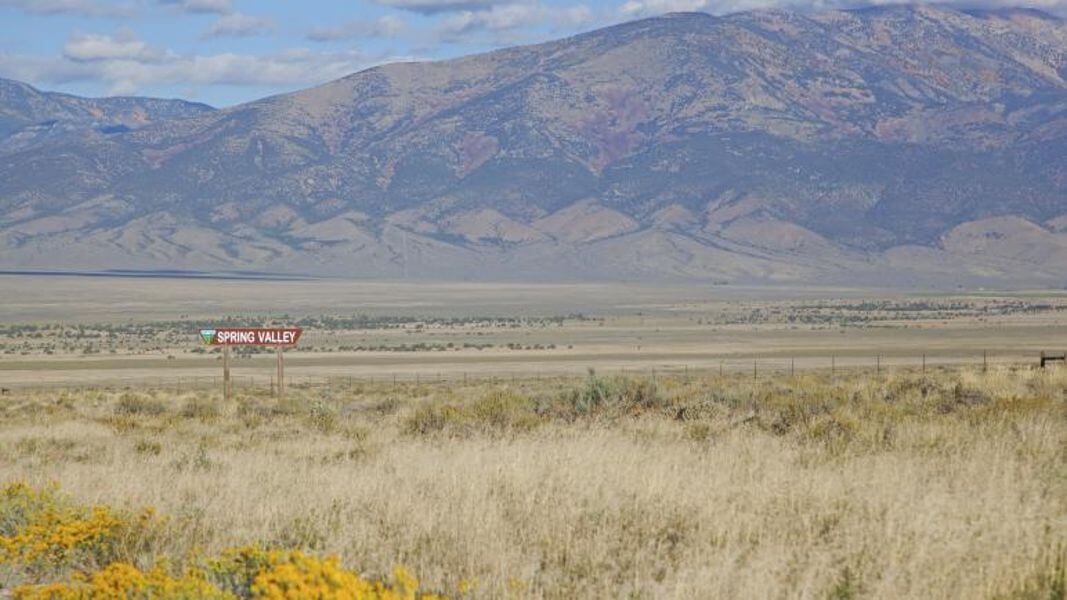 With a topographic map printed in 1987, several liters of water, a high clearance vehicle and an email from a US Forest Service buddy arming us with a lay of the land, we charged into the mesmerizing Moriah Wilderness Area with wild abandon. From Great Basin, we weaved in and out of each sweeping bend for about 30 minutes before peeling off to the north on Spring Valley Road. I've traversed my share on dirt roads and am no newb when it comes to Nevada backroads, but I was thanking my lucky stars that morning that my vehicle was Built Ford Tough.
Not a lot of time went by before we hit Fourmile—our turnoff to climb some elevation. A super slow drive, lots of forks in the road and a major void in clear direction made for a nail-biter of a drive, mostly because we couldn't really size up what we were getting into. Obviously I was pumped my car was taking a bullet for my feet in distance and thousands of feet of elevation gain, but a massively gigantic peak I couldn't yet spot and complete detachment from society is enough to make anyone a little antsy… or just pure excited.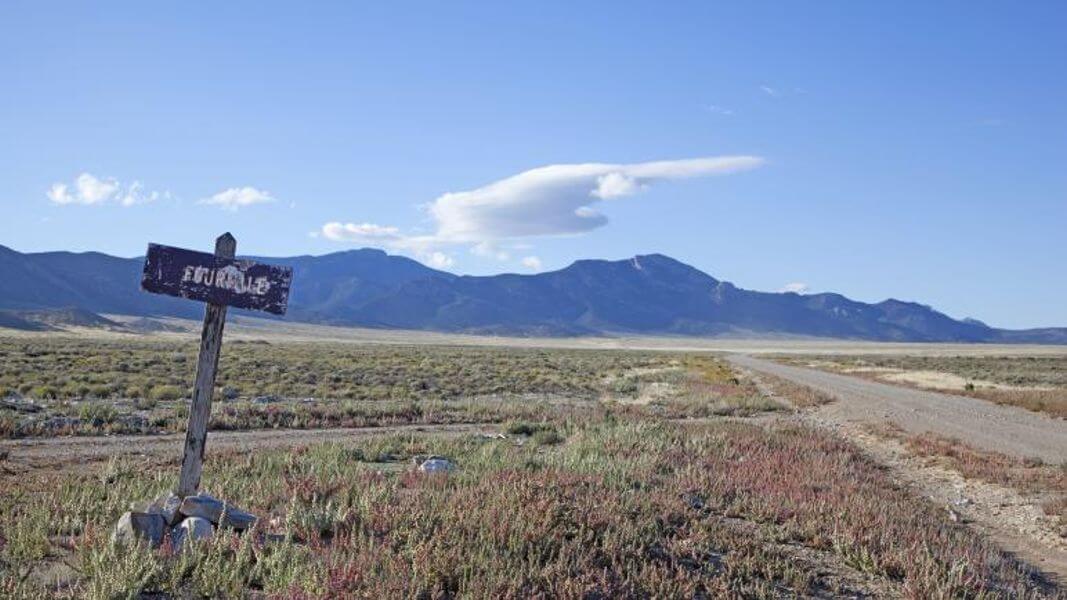 The saving grace of the sloth-ish crawl was this: I was easily derailed by the insanely stunning scenery unfolding in front of me. I could feel myself loosening up the higher we climbed and deeper we plummeted into true solitude. Such spectacular countryside was so off the charts it was like what I was seeing wasn't real life… my brain couldn't process such pristine beauty.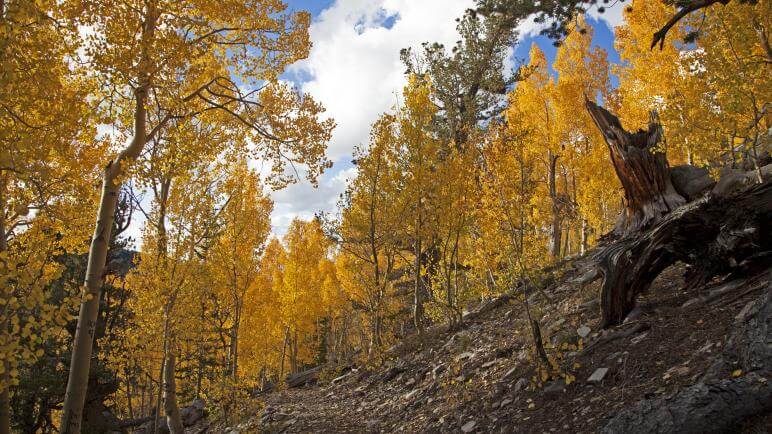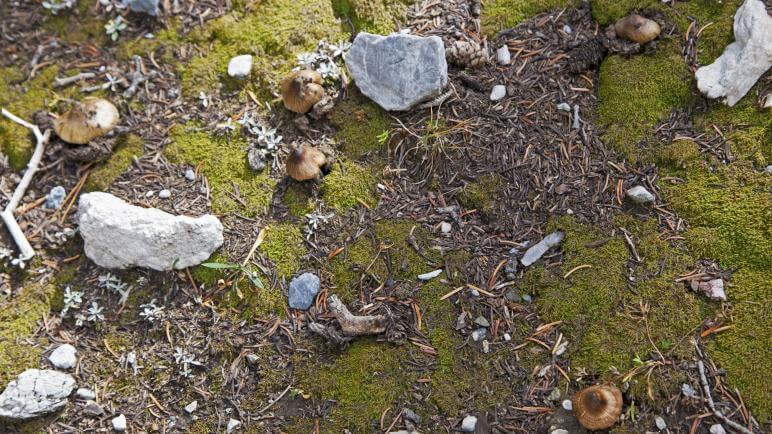 I was finally out of cell range (happy dance: engage!) when a guy on his ATV popped up over the next ridge, likely scouting out a hunt for later on in the fall. Just as bewildered to cross paths with us, we passed by with a friendly nod, not realizing that this would be the only person we would encounter for the rest of our time on the mountain.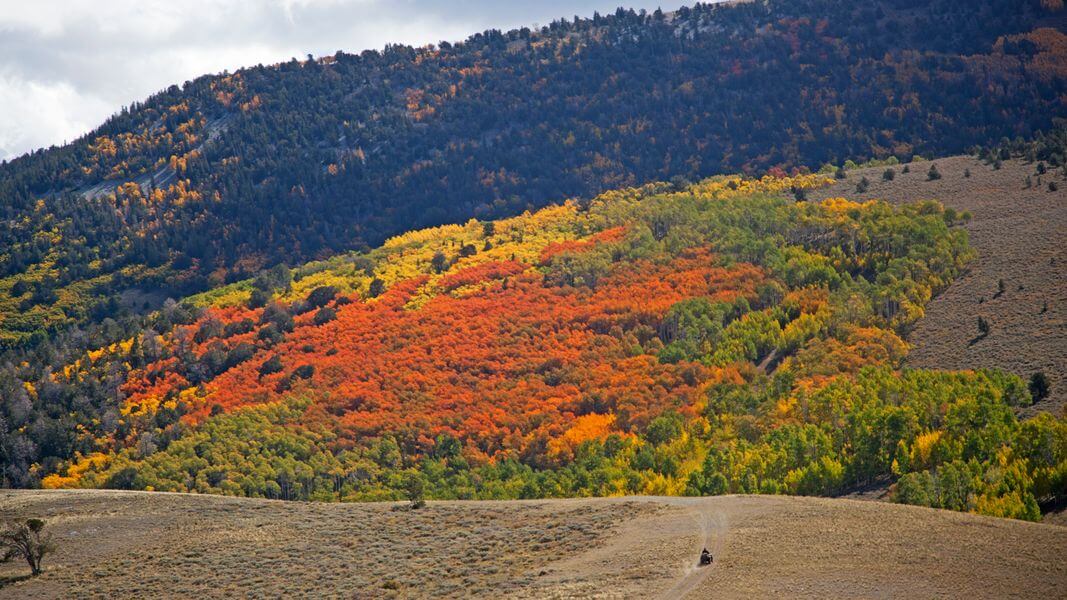 Ninety minutes later we uncovered the trailhead, got our first glimpse of the beast that lay before us and were off and hiking. The brilliance of the aspens had me totally flipped out as we dropped down into the canyon below.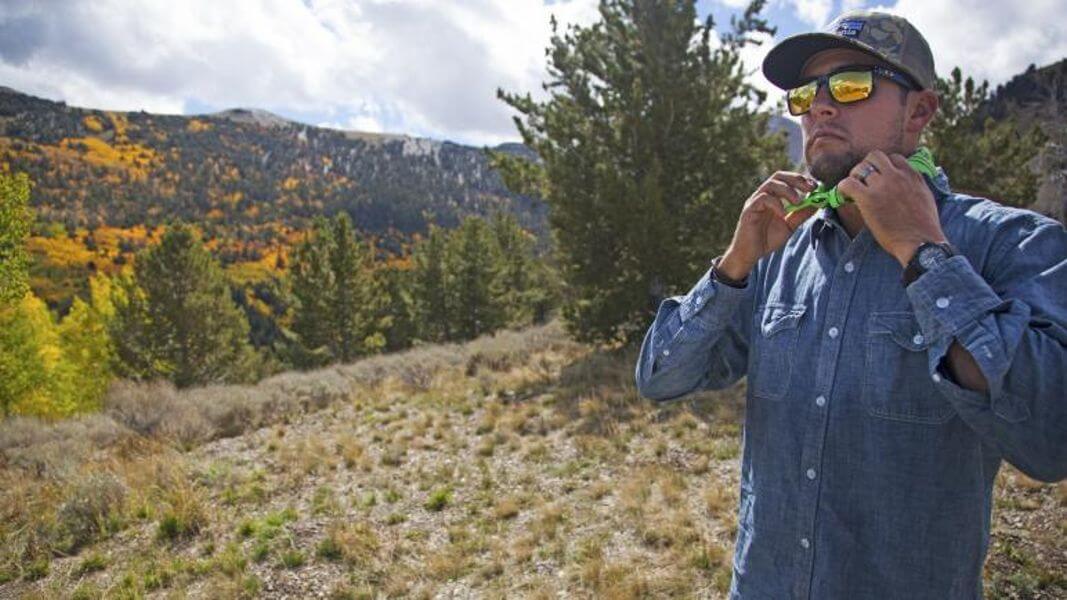 On the valley floor we spotted mountain lion tracks and what looked like some ultra fresh elk scat. Could it be?! Desperate doesn't even come close to the level I was on in trying to eye one of these majestic creatures, and it wasn't until we popped up on top of the table that the sweetest sound I'd ever heard graced my ears: elk bugling.
Getting closer and closer to the source, I secretly talked myself into dealing with the fact that we were going to come up on some hunter with an elk call, but then THERE THEY WERE.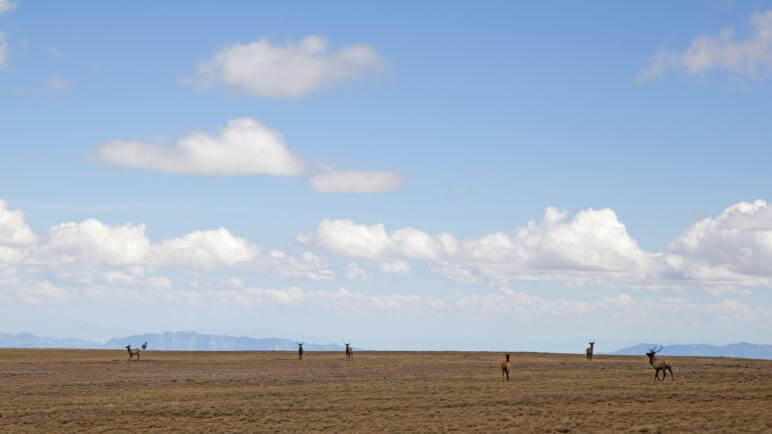 Just enjoying the hell out of their beautiful little elk afternoon on Moriah's impressive table were nine bucks and seven cows. Holy crap it was amazing. Time stood completely still as we were enchanted by this incredible moment. It was heaven on earth, solitude at its finest—an no situation like this has happened since.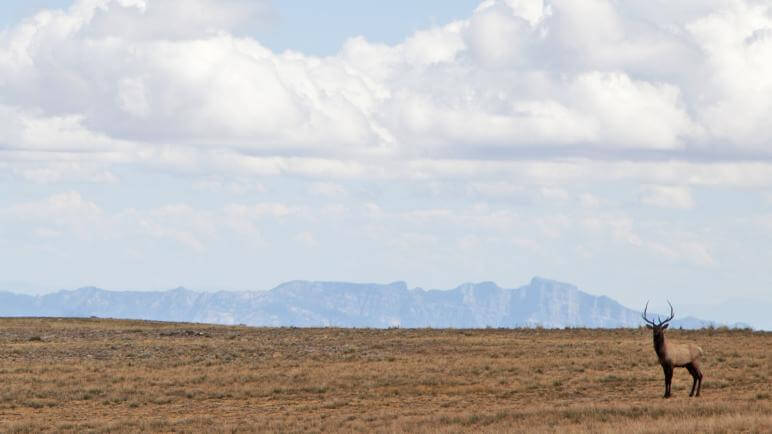 Allowing us to get alarmingly close to them, they eventually startled and one-by-one disappeared into the range under close watch of the most enormous buck I've ever seen….like seven feet tall sitting down, type of enormous. Now seemed like a good time for a break, considering my brain had been scrambled by the coolest freaking wildlife experience of all time. We gobbled up some jerky, hydrated, packed on some more layers and set off for the final sprint to the top.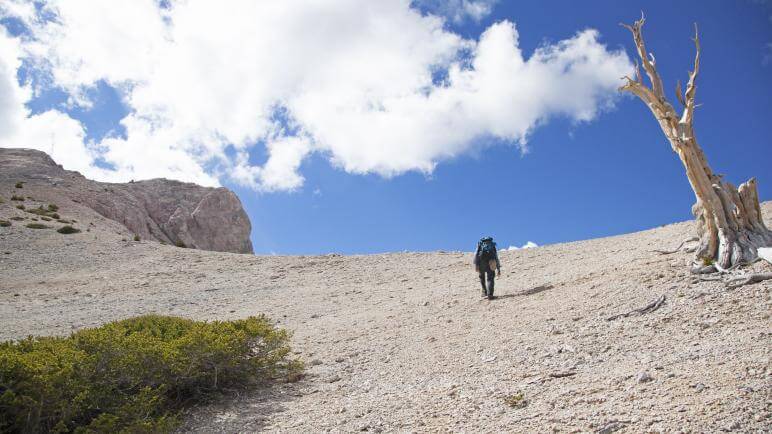 With the summit in view, the trail wasn't super discernable at this point and basically just a shot in the dark. We were good on time, and decided to wander into a ravine inundated with Bristlecones. At a 45-degree slope the climb out was a tough one, but seeing a preponderance of natural springs and the oldest trees on Earth made this accidental detour well worth it.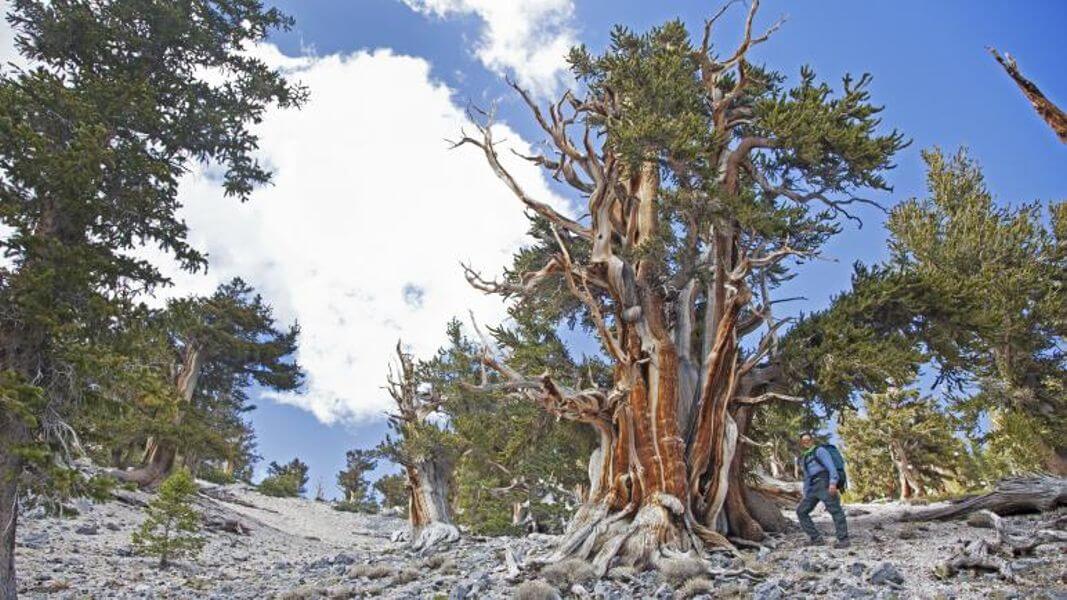 Back on track, it was a challenge to locate the narrowest trail I've ever hiked. Not blowing smoke here friends: the infinitely slippery, 6-inch wide shale path had me a little nervous. Considering I was on the edge of a mountain with nothing to break my fall, I was undoubtedly worried about my rubbery muscle control, but there was no time for distractions. With serious summit fever, I just didn't look down and nimbly plodded along. I knew we were up there, but reality slapped me in the face when my heart was about to pound out of my chest and I couldn't catch my breath. At 12,000 feet, the air was rrreaaalllllyyyy thin, and the clouds seemed so close it felt like I could reach out and grab them.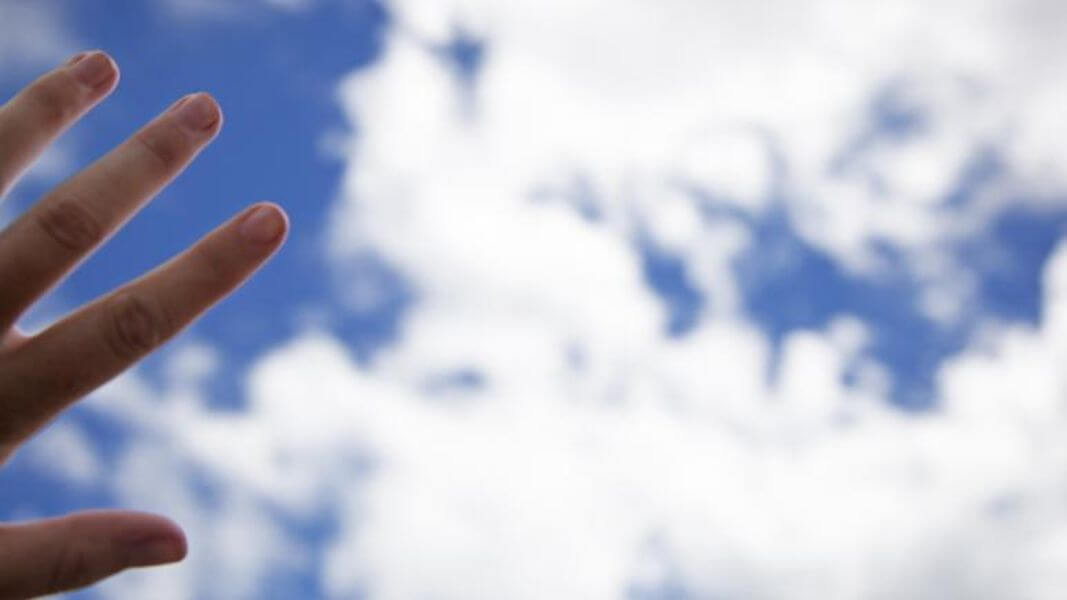 We snaked around the backside, trudged up Moriah's spine and before long spotted that beautiful little summit benchmark I was after. Energetically penning our names in the record book as quickly as our frozen fingers could write, we cracked some celebratory summit beers and kicked back next to the crème de la crème of 360-degree views.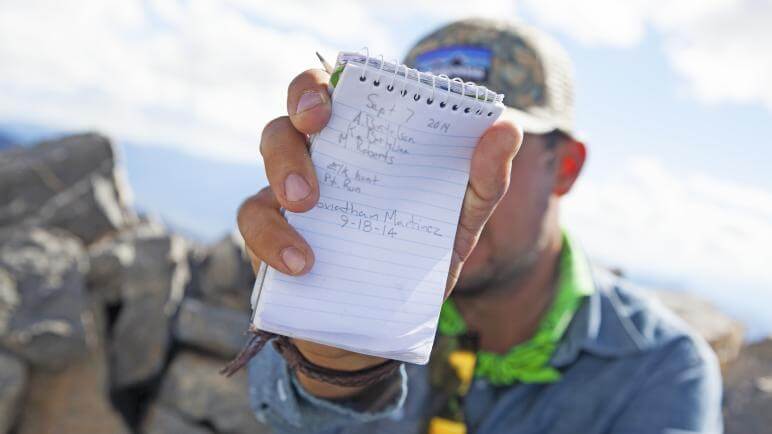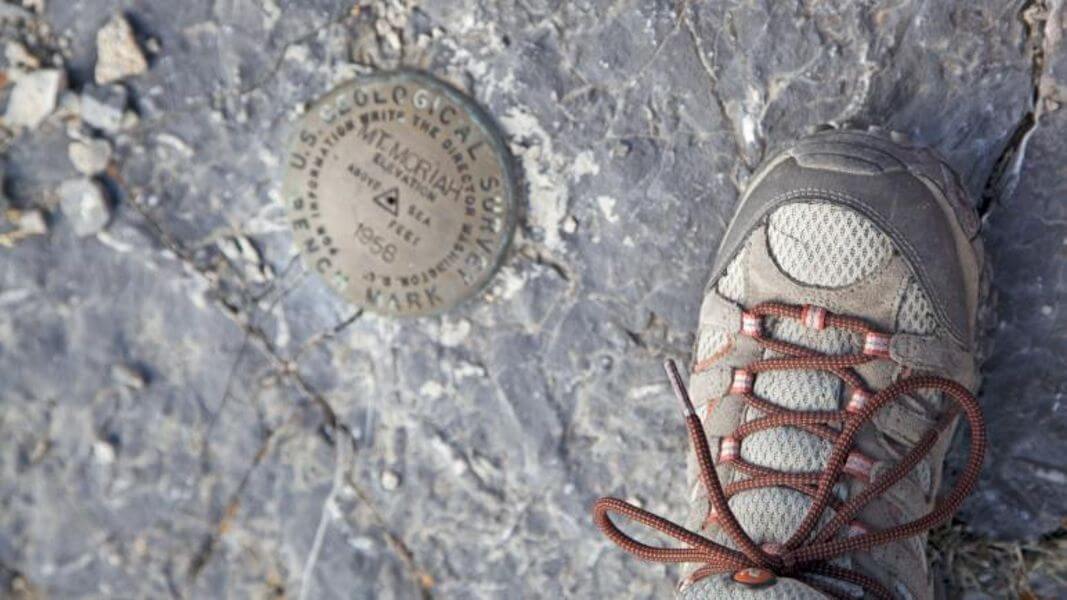 There was something seductive about this mountain, something that people just don't know about. As if 12,067 foot views couldn't get any more outrageous, it was the little details that continue to stick with me—like the completely noiseless forest floor, or the little ladybugs that emerged at the summit and covered us as we sat there drinking in the outrageously beautiful landscape. That, and the fact that we didn't see one damn person during the entirety of the summit… the type of solitude most only dream about, but was just a regular day on Moriah.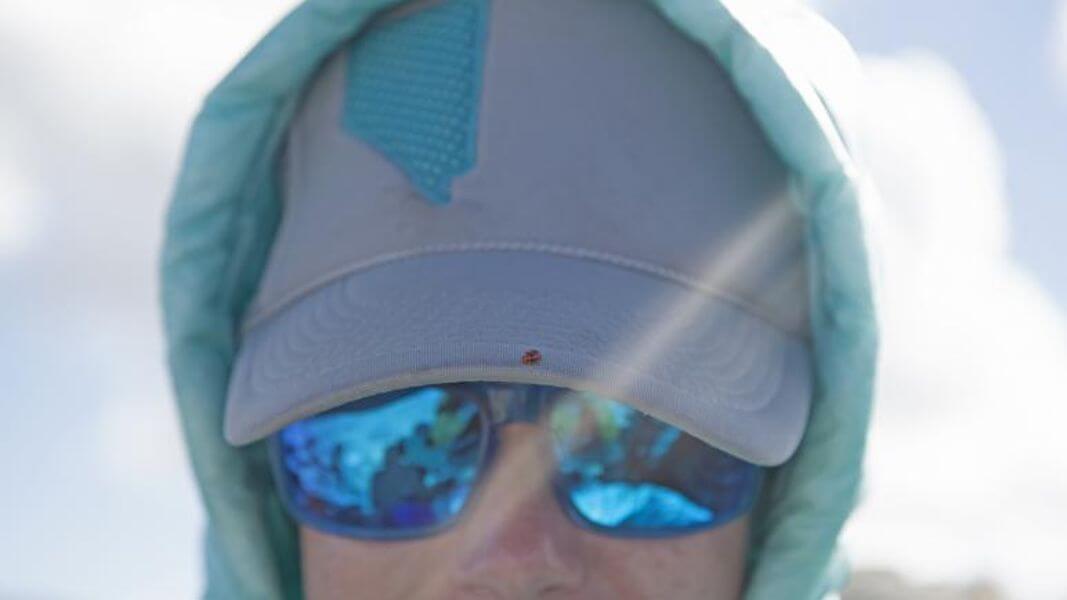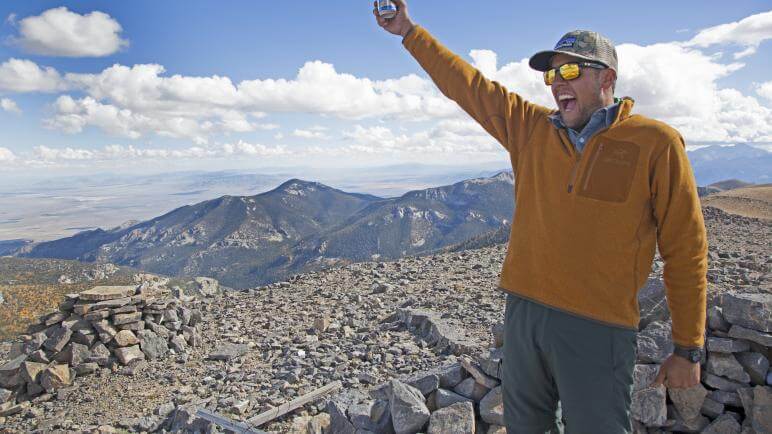 Trying to put my finger on it, the magic may have been in the unparalleled wildlife encounter, excellent company, complete solitude or the brain-bending views. Moriah separated the men from the boys that day and unquestionably pulled into first as my favorite hike in Nevada. At such great heights, life never seemed more satisfying. #NVAdventure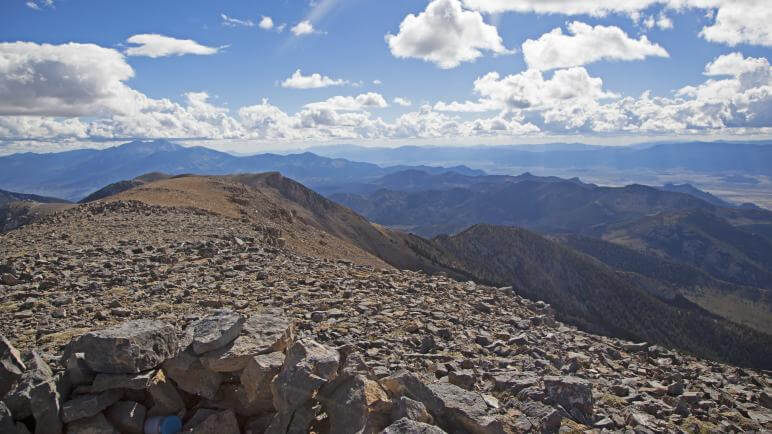 Get Inspired
Related Stories