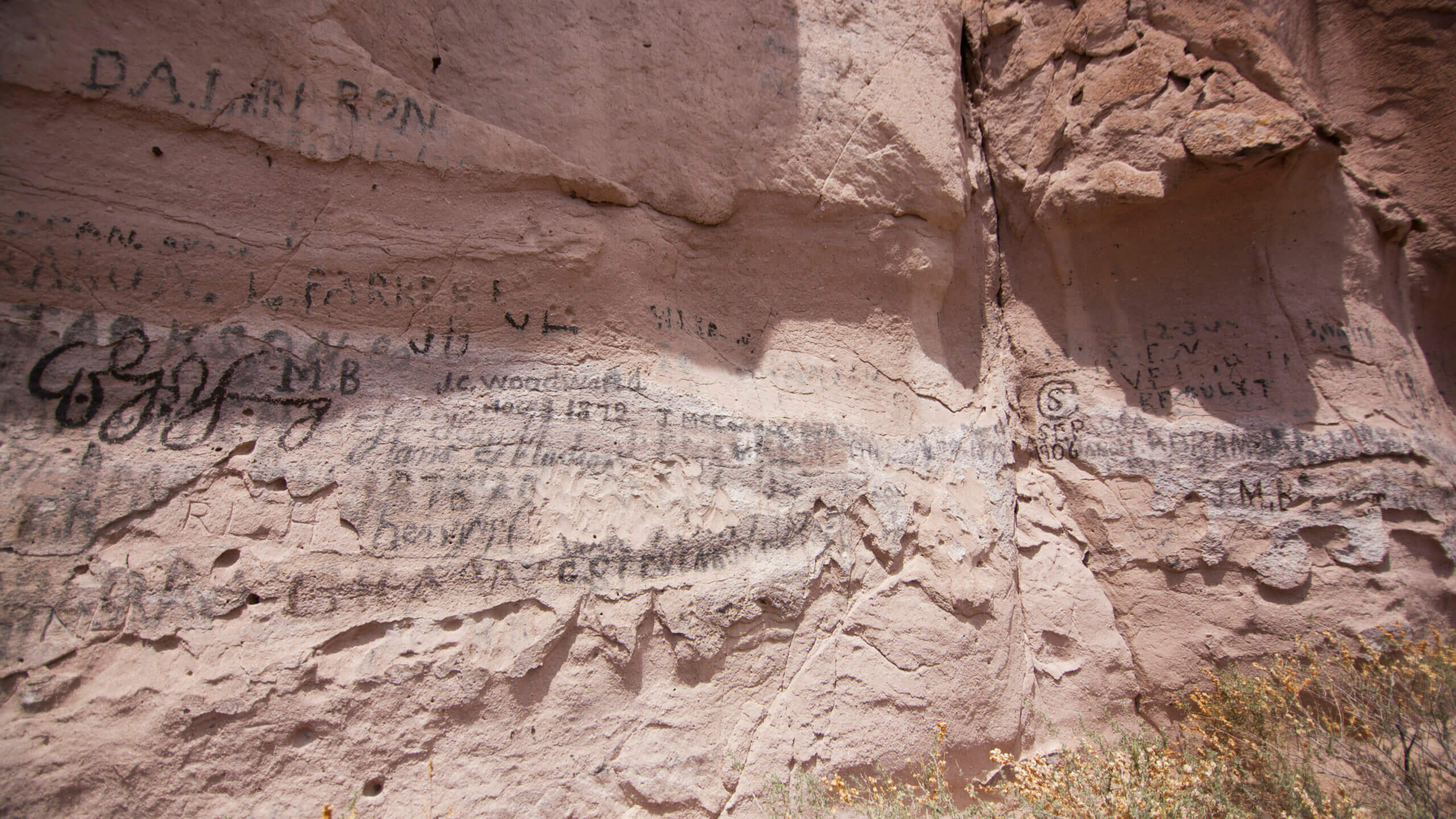 One of the incredible things about Nevada is that what you see isn't always what you get. Maybe what you think you'll see isn't even what you're going to get. I was en route to Spring Valley and Echo Canyon State Park's Annual $50k Fishing Derby, and there was pretty much only one thing on my mind. Well, maybe two. First: unwinding at some of southeastern Nevada's sublime state parks, and two: how can I get my hands on that FIFTY THOUSAND DOLLAR fish?! A fifty thousand dollar tag inside a fish? It was like it wasn't even real life!
After sleeping like the dead at the Pine Tree Inn and Bakery in Panaca, I drove the 50ish minutes to Spring Valley State Park. The drive seemed like it was right out of a Harley-Davidson commercial: long winding roads, dynamic lighting and stunning landscapes around every bend. I was loosening up with each and every turn, and before I knew it, the road led me into this beautiful hideaway of a State Park.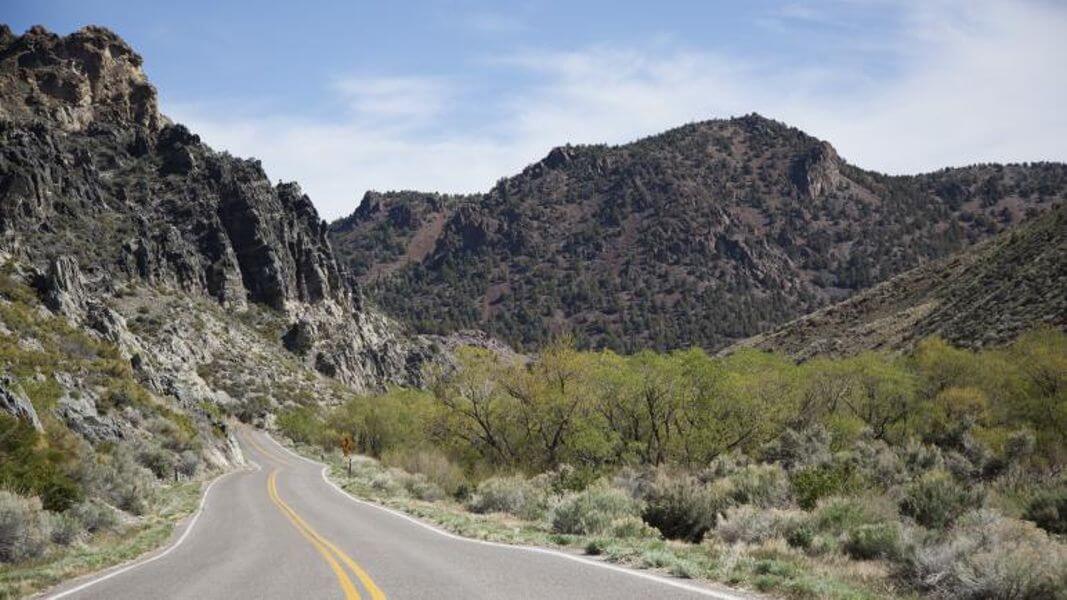 Considering the combined population of the neighboring towns of Panaca, Pioche and Caliente is just over 3,000, I was thinking I could actually have a stab at hooking the $50k. My city slicker self was about to get rich! Wrong. Spring Valley State Park was totally jamming with 'competitors', and my chances of winning had suddenly appeared to be very grim. Lucky for me, my greed-induced fever was alleviated by the scenic beauty and historical perplexities Spring Valley had lain before me.
The route through the area proved to be a pretty cool way to experience the park, sans boat. Nestled up next to Eagle Valley Dam, the road was an excellent way to immerse myself in the beauty of the reservoir, curving along the creek system that connects the two parks. I was tipped off to keep a look out for rock formations shaped like a monkey, poodle and gorilla, and also discovered a pretty astonishing pioneer farmstead accessible for an interpretive tour.
Ending up in Echo Canyon State Park, I was completely taken off guard by yet another fantastic recreational treasure trove. The reservoir and creek were packed with fishermen and a striking, artistic-looking bridge towered over the creek bed through Echo Canyon. It was a complete unbeknownst bonus to me that these parks were connected…I had no idea! Feeling like my Chi had been realigned, I followed the loop back to Spring Valley and was exposed to one of the coolest things I've ever seen. No, seriously.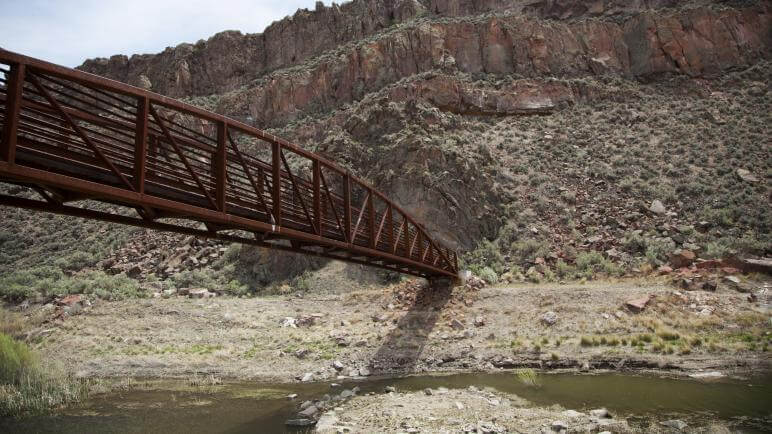 About halfway in between the two parks I cruised by this rock formation I hadn't noticed on my way in…was I really seeing carvings and signatures scrawled across it? Flustered with excitement, I slammed it in park, pumped up to see what possible historic cache I may have just encountered. Close up, they were indeed names etched into the rock wall…jackpot. Completely surrounded by what seemed like a couple hundred engraved and charred signatures, I began to notice certain details, like backward letters. Then some dates hit me: 1872. Double jackpot!
Pioneers had definitely passed through and even settled within the modern day park boundaries, and I had heard stories of them leaving their insignias with their wagons' axle grease. Feeling as if I had just discovered the world's first dinosaur fossil, my adrenaline took over and it was so incredibly satisfying. Some of the markings appeared to be 'newer' and when I say that, I mean 1920s…while the older entries I could make out dated all the way back to the early 1870s. How exceptionally humbling it was, standing beneath this slice of good old-fashioned American Wild West history. It made me wonder if their markings then held the same pesky stigma that graffiti holds today? Those dang trouble-making pioneers, tagging rocks and stirring up manifest destiny!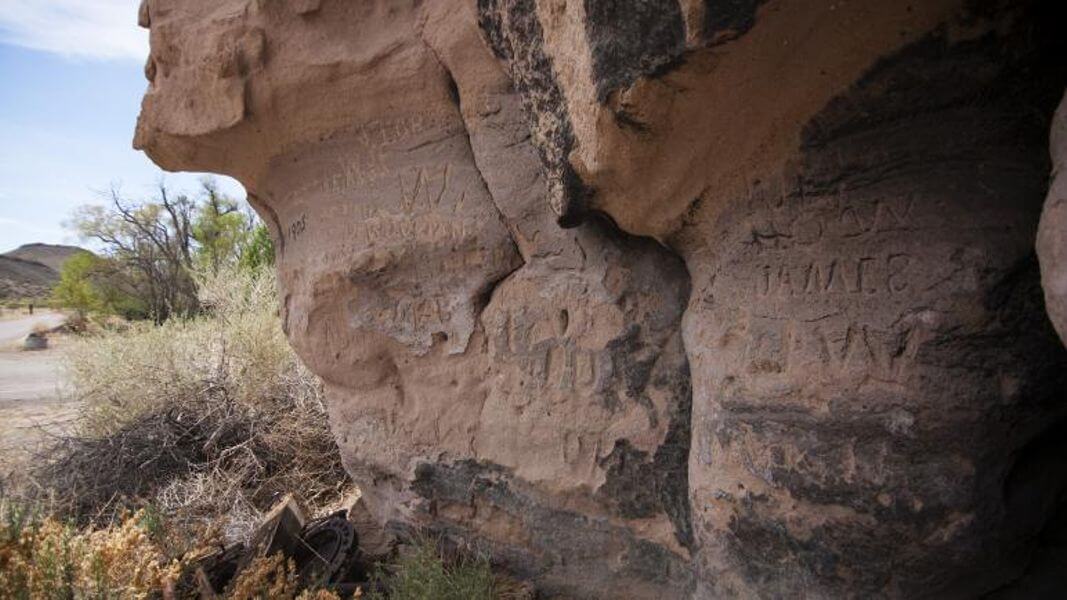 The tranquility and historical perks the area had to offer was just enough for me to consider this trip a slam-dunk. The Parks were buzzing, but not overwhelmingly so, and the history was present, but in more of a self-guided exploratory manner. Definitely worth swinging by!
***While out adventuring, please be respectful of these historic markings, as it does not technically fall within official park boundaries but instead is on private property. Please be courteous while adventuring this amazing state!