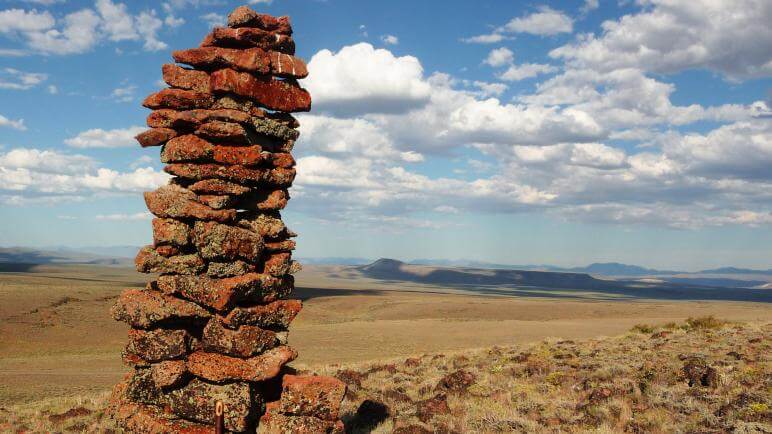 At the Nevada Divison of Tourism, we're always appreciative of thoughtful letters sent to us by our readers, and were so thrilled when Dallas Henrichsen of Mesquite mailed us this striking image. "These stone boys were made by Basque sheepherders, and many of them still dot the eastern Oregon, northern Nevada, and Wyoming landscape," he wrote. "This particular one is located just off [State Route] 140 west of Denio."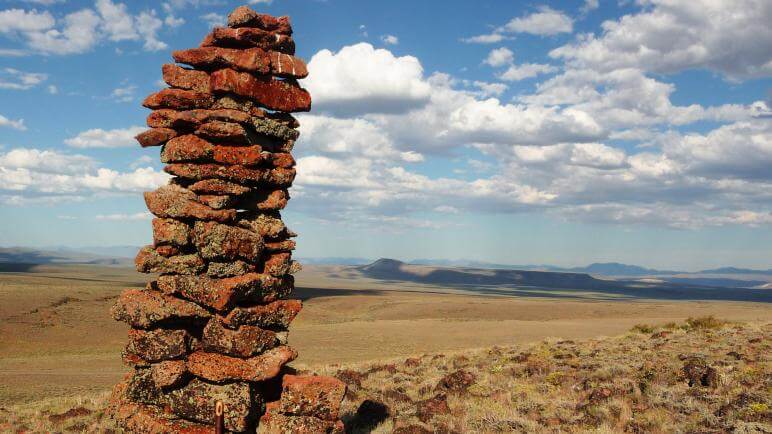 Henrichsen also informed us that the Basque name for these rock piles is harri mutilak. Since he has only taken up reading Nevada Magazine—Travel Nevada's publishing division—since he moved to Mesquite in 2011, he wondered if we had ever covered the subject. Well, Dallas, a search came up empty in our archives, unfortunately, so we did a little research of our own.
According to Alissa Peterson, author of Traditions in Transition: Basques in America, "Because herders built many of these stone boys on mountaintops or in places that did not need a physical marker, some scholars speculate that herders built them for similar purposes as aspen tree carvings: to leave a physical reminder of their presence in the wilderness."
For a deeper dive into northern Nevada's irresistible Basque history, be sure to get the National Basque Festival on your radar, which is typically held the first weekend in July annually. That, and if you want to Basque in northern Nevada heritage like a true pro, be sure to click HERE.
Get Inspired
Related Stories