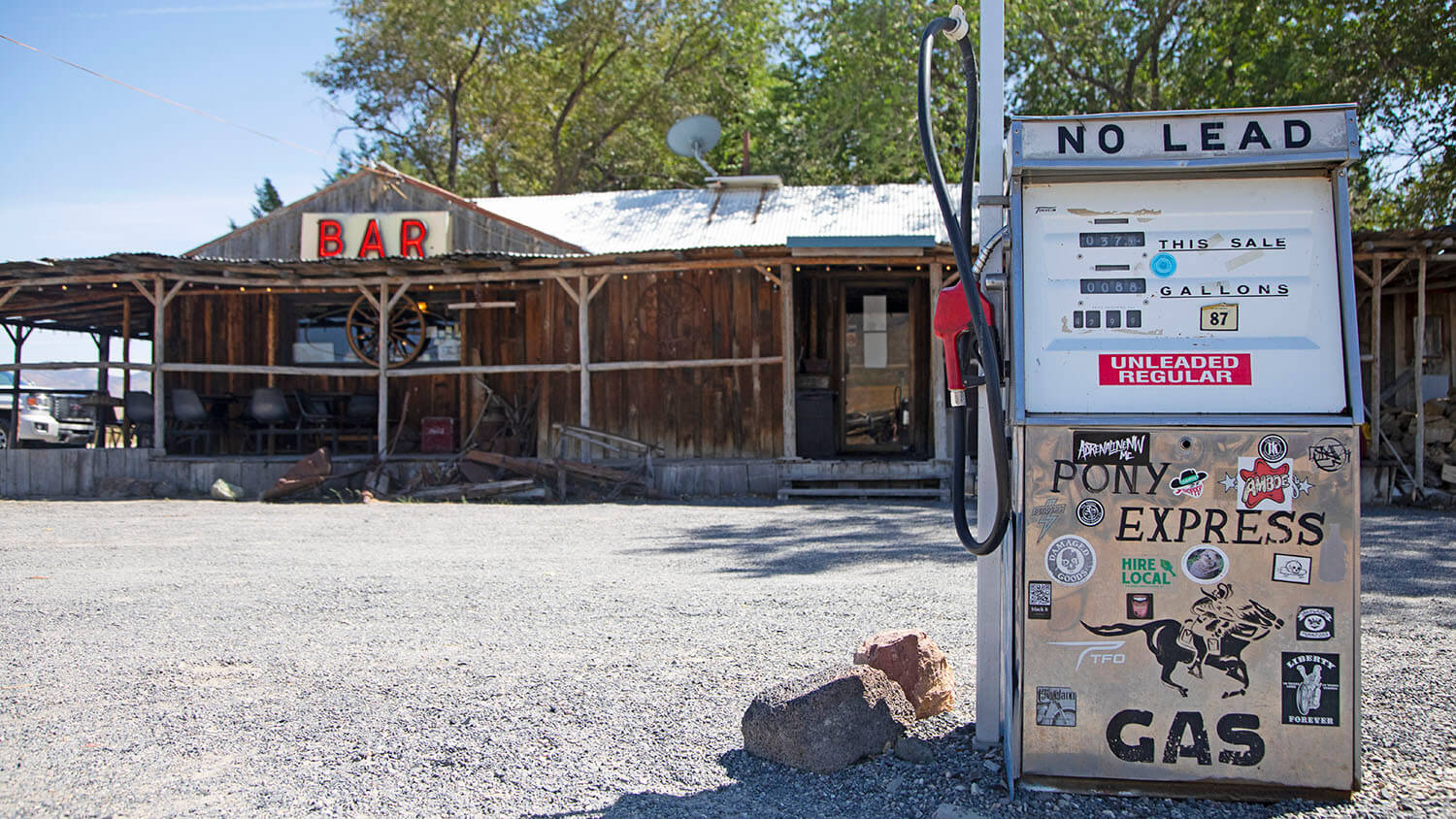 WELCOME TO MIDDLEGATE: The Last Roadhouse On The Loneliest Road In America
PART I: The Highway
Few landscapes have captured the international psyche like the American Wild West. Cowboy tales, wide open spaces, the bluest skies, the loneliest deserts—this is the stuff of legend. And the legend is alive and well in Nevada.
I fell in love with Jack Kerouac as a kid, and took my first road trip as soon as I had my license in hand. I've crisscrossed the country more times than I can count and traversed every major national throughway. But real adventure starts off the interstates, and the biggest adventure of them all is Highway 50, affectionately known as "The Loneliest Road in America."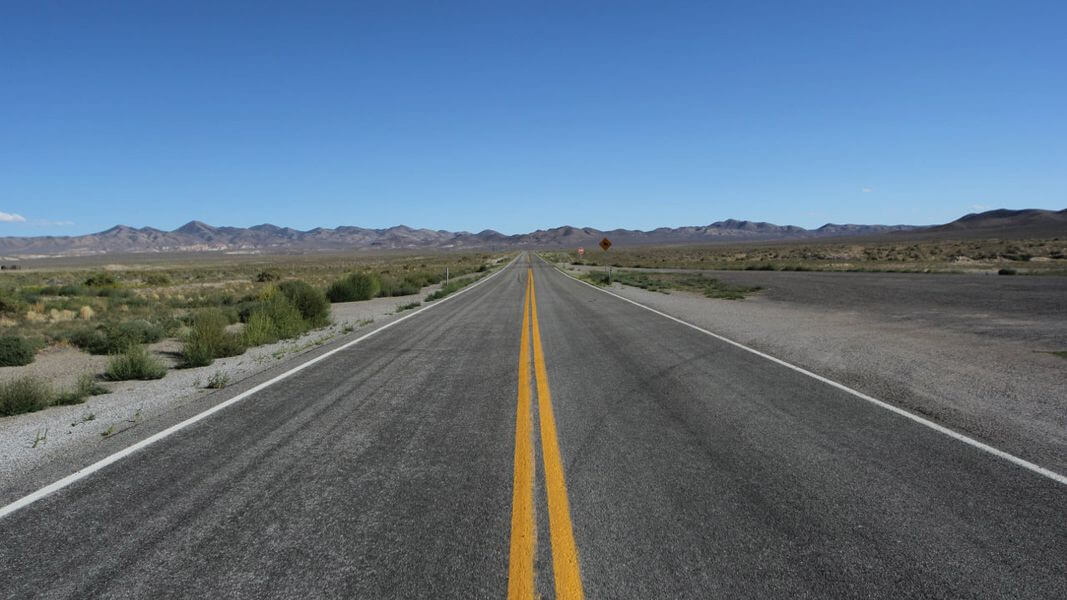 It received the name in a 1986 Time magazine article intending to poke fun at the off-the-beaten-path locale. But like canceled TV shows that end up with robust bases of devoted fans, Highway 50 has become a travel-cult-classic, so to speak. It has roadside attractions like an earthquake fault line peppered with yellow flowers, and Sand Mountain—a ginormous sand dune that's one of the most visited spots for off-roading.
And then there are the ghost towns—you'll find plenty of them off and around Highway 50. Hell, most of the "living" towns are practically ghost towns in rural Nevada; this is partly what makes Nevada so unique and so uniquely American.
Ghost towns, however, don't hold an eerie candle to the historic landmarks that have managed to survive and continue to function in their original capacity. Welcome to Old Middlegate Station.
PART II: The Place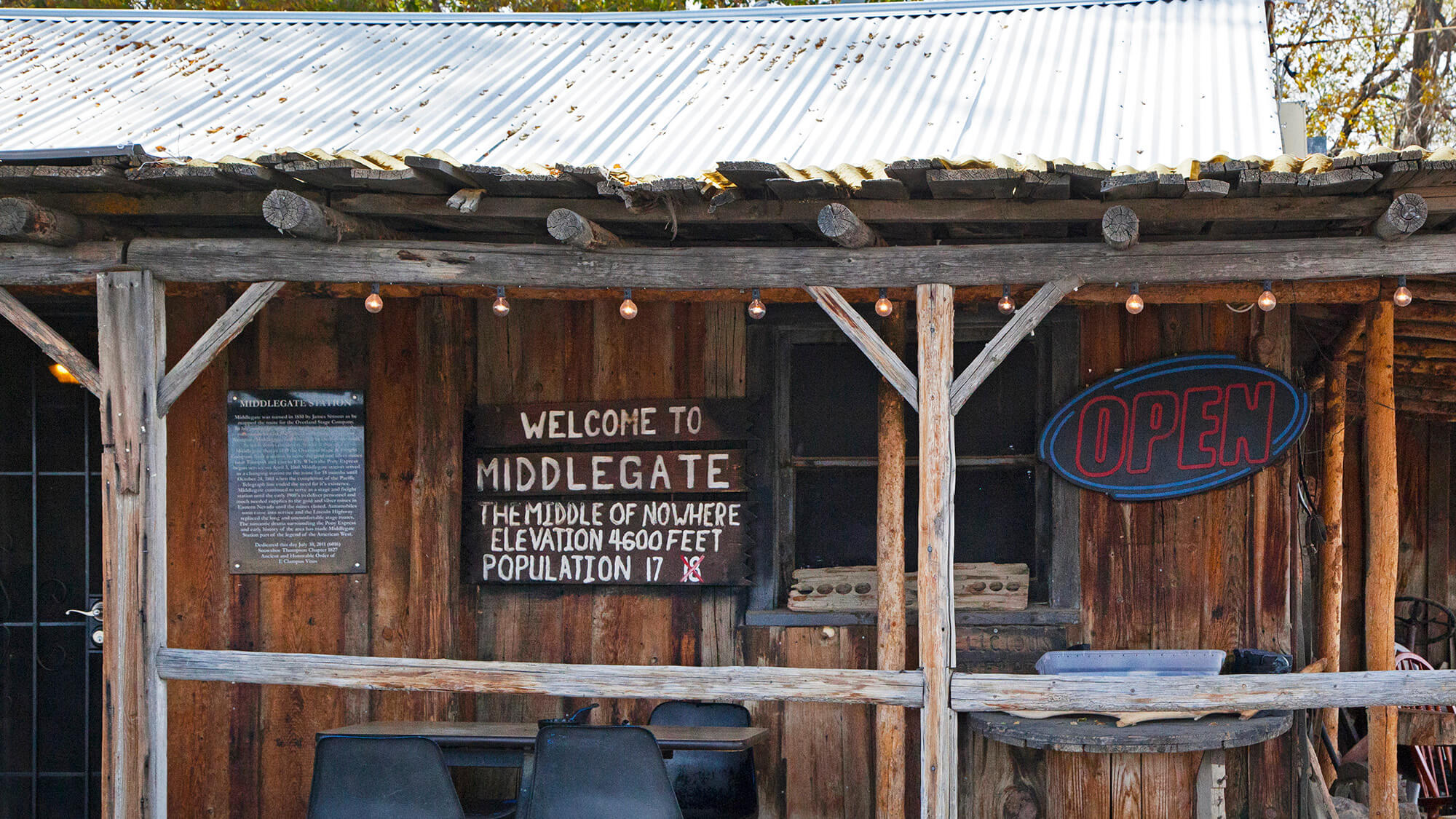 Built in 1857, Middlegate is a former Overland Stagecoach stop on the fabled Pony Express route through the Nevada desert. When Fredda Stevenson bought it in 1984, she began to restore the historic building to its original splendor. Today, about 15 people live here year-round. There's a 10-room motel onsite, and in the main building is a bar and restaurant serving Nevada's best hamburgers.
Damn good hamburgers are one thing, but Middlegate is essential for practical purposes as well: The roadhouse has the only gas pump for 50 miles on either side. People are always rolling through on fumes, grateful for this oasis in the desert. International travelers in particular make use of these pumps, often noting that Nevada alone is three times the size of their entire country.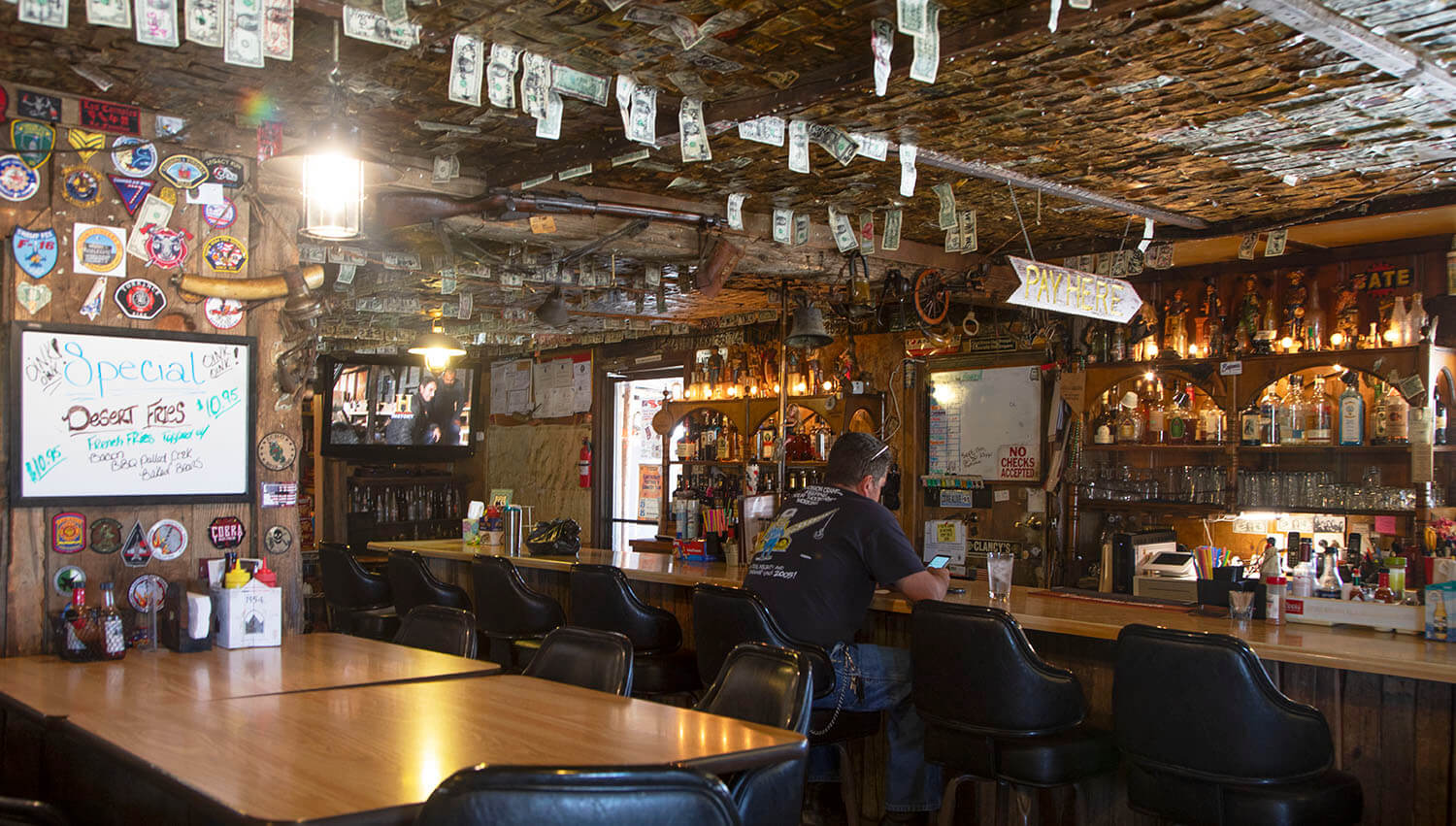 These passersby have other good reasons to stop, though. There are more museum-quality artifacts scattered around the Middlegate grounds than in regional museums. Fredda handpicked her treasures from area locales that were being torn down in an effort to keep the ambiance of Middlegate authentic. And it works.
PART III: The People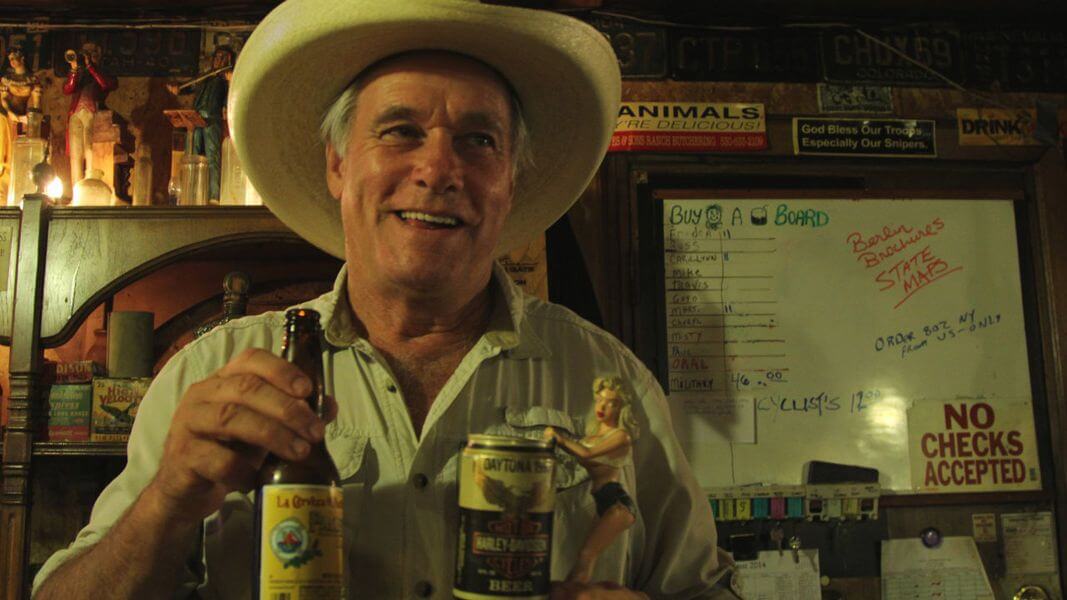 Middlegate Station isn't a sterile anachronism surviving on the nostalgia of bleary-eyed road trippers, and its historical connections go deeper than appearances. Somewhere within the American consciousness is a desire to foster independent living—to feed and house pioneers charting uncharted territory, to connect with the strange wanderers passing through our lives and do right by them before sending them on their way.
In recent decades, we've learned to lock our doors, to drive by hitchhikers: no shirt, no shoes, no service. This kind of attitude would never have survived the Old West, and it doesn't live at Middlegate. Part of what makes Middlegate so special is its proprietors, Fredda and her husband Russ. They've never turned anyone away. If someone rolls through with nothing but the shirt on his back, they put him to work and give him a place to live. Locals know Russ and Fredda as "the folks."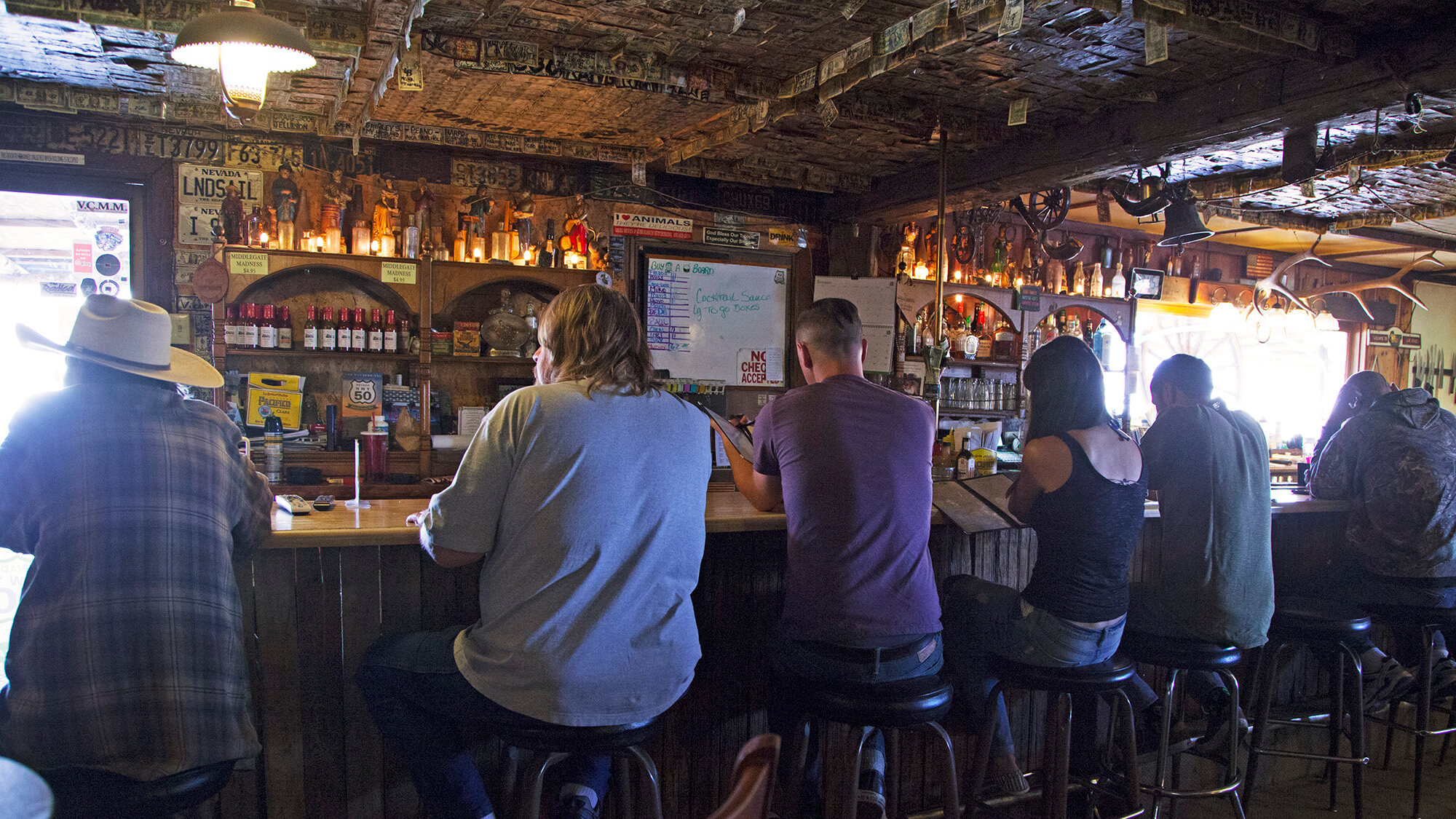 The folks aren't the only Middlegate denizens that recall a bygone era, either—the joint is packed with characters to make John Wayne proud. We're talking nomadic cowboys, truckers, and some of the best damn musicians West of the Mississippi. Every Saturday night is prime rib night, and there are all sorts of crazy events that go down, like the Biker BBQ in the winter or the Dildo Races in the summer. If you're lucky, Russ may even let you shoot his antique pistol at the stop sign.
The Project
Middlegate is one of the last truly authentic Wild West experiences in the country and alone is worth a trip to Nevada. For more about Middlegate—and to help them stay open—check out the upcoming documentary The Last Roadhouse. And be sure to get off the Interstate next time you find yourself out West. #NVEats
About the Author
Lisette Eileen Cheresson is a writer, editor, filmmaker, and adventuress. She's an avid traveler, dirt-collector, lover of yoga and dance who considers the opportunity to tell stories the greatest in the world. Her writing has appeared in the Huffington Post, Off Track Planet, several New York Times books, and a spattering of local New York publications. Her films have been featured in Indiewire, Studio System News, Yahoo! Brazil, and in the Greenpoint Film Festival.
Get Inspired
Related Stories