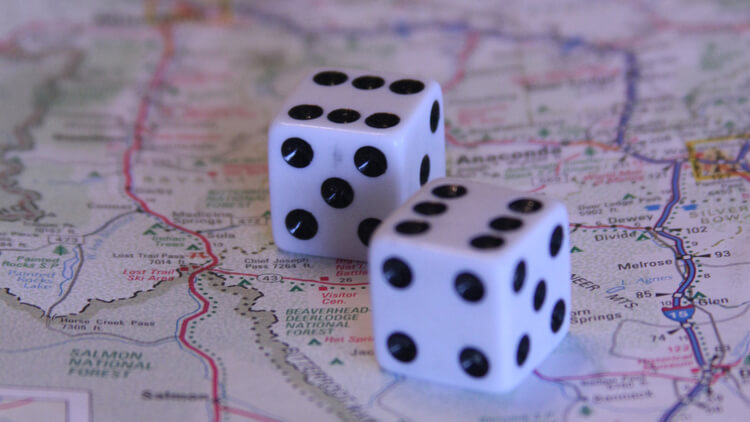 Dice #3: The Hotel Nevada
For the next 3 episodes, middle school friend Brian Anderson and I will wake up every morning and roll a single di. Then, depending on the roll, we will drive in a certain direction for the rest of the day.
We spend the night in Cathedral Gorge – a clay, dirt dreamscape – then head to the Hotel Nevada to hear a song by David Dondero.
THE SYSTEM:
1 = NORTH
2 = EAST
3 = SOUTH
4 = WEST
5 = STAY PUT
6 = CROSS THE NEAREST STATE BORDER.
Thanks to Luiza Vieira for reading the Blue Highways passage.
EDITORS NOTE:
To dabble in more of Fil's stellar podcast productions, click here.
Get Inspired
Related Stories