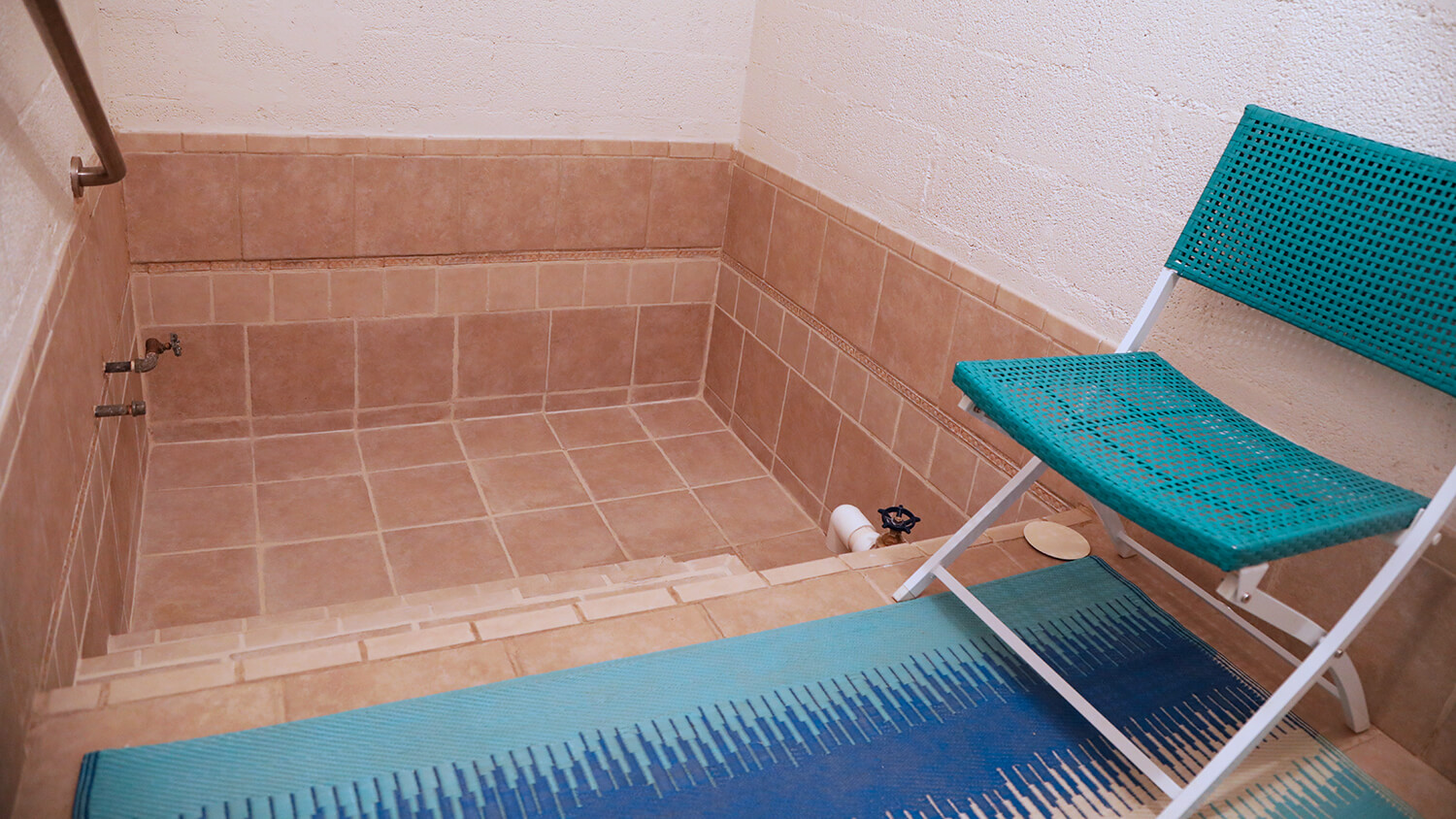 Caliente Hot Springs Motel
The Caliente Hot Springs Motel is temporarily closed for renovations.
When it comes to accessing hot springs in Nevada, logging some serious dirt-road-driving hours is usually mandatory—for most of the good ones, anyway. The saving grace? Caliente's Hot Springs Motel just changed the game with not only incredibly easy access, but the added bonus of amazingly comfortable motel rooms only 20 feet from the source, right in the heart of southeastern Nevada's adventure basecamp, to boot.
HISTORIC CALIENTE HOT SPRINGS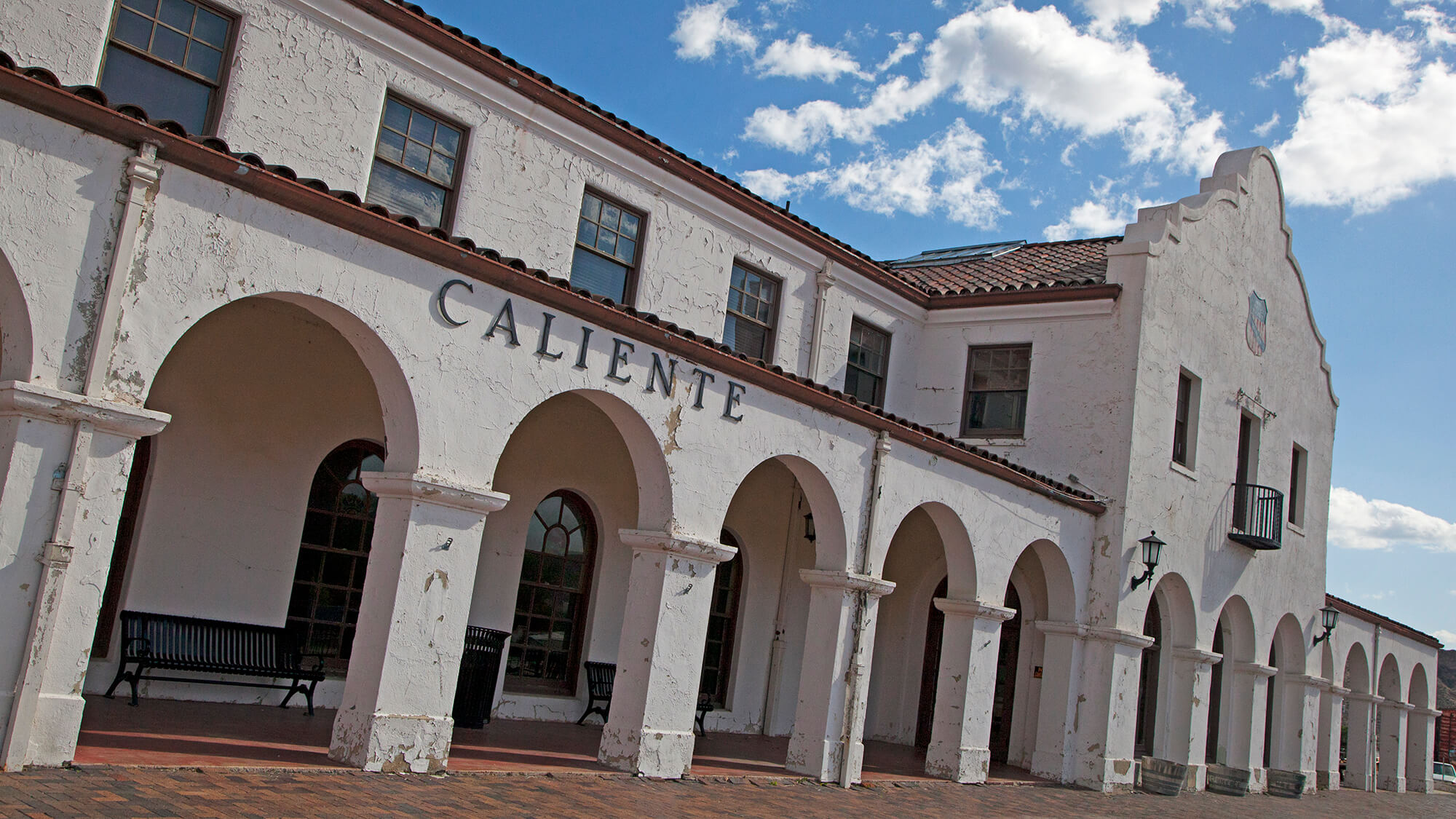 Many pioneers making their way west during the mid 1800s discovered southeastern Nevada's natural beauty and lushness, making it the perfect settlement for agricultural pursuits. The whole area—Pioche, Panaca, Spring Valley, and Rainbow Canyon—were heavily trafficked by those in search of their American Dream, many of whom ended up settling in Caliente for good. By the early 1900s, Union Pacific selected Caliente as the perfect place to extend their Salt Lake City line to Los Angeles. Once the expansion of the railroad was underway, this new settlement became known as "Calientes"—the Spanish word for hot—after the hot springs discovered in a cave at the base of the surrounding mountains. The town was surveyed, a post office was opened, and the name for this southeastern Nevada community stuck—named for the natural hot springs in the area.
VISITING CALIENTE HOT SPRINGS TODAY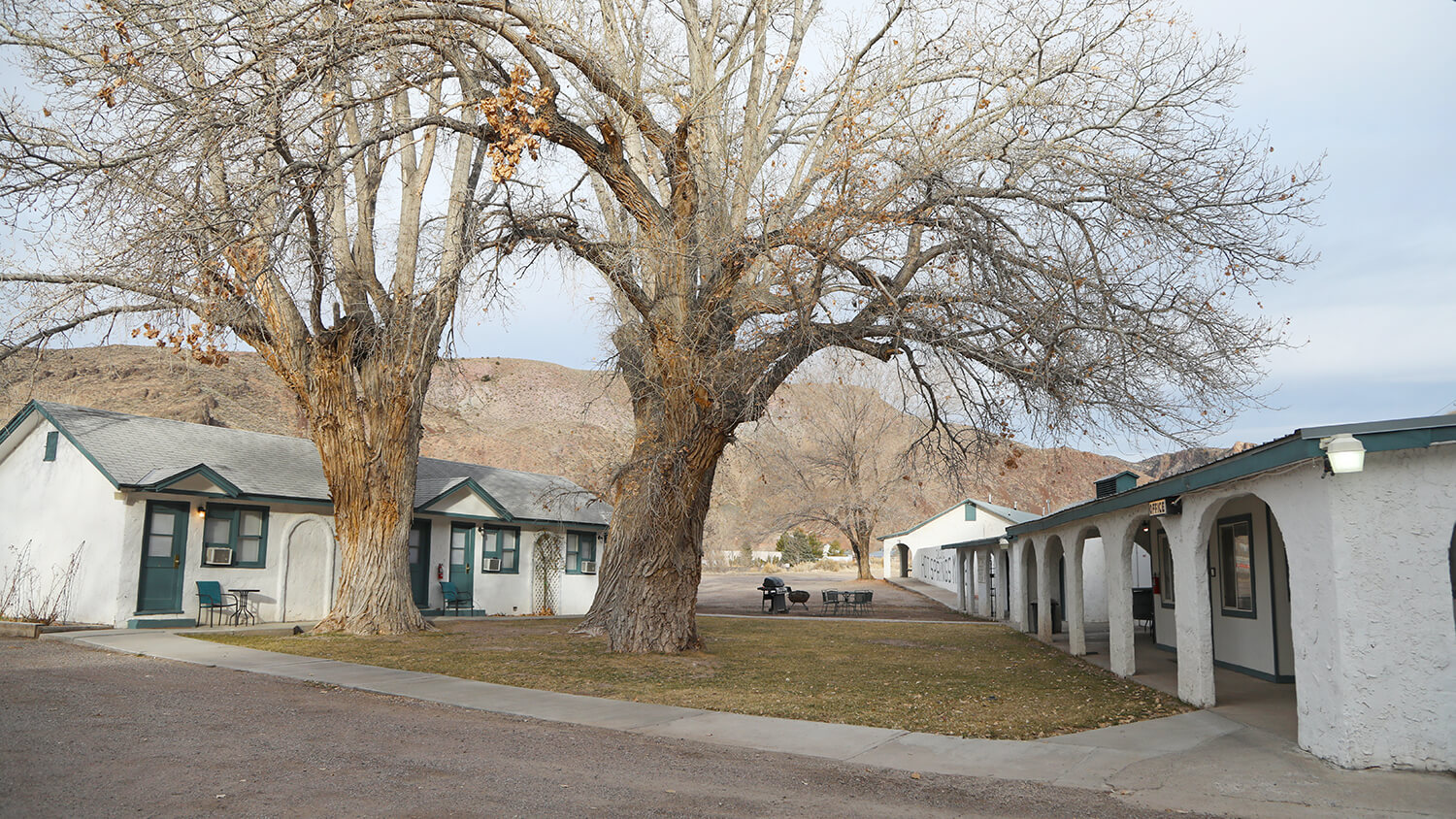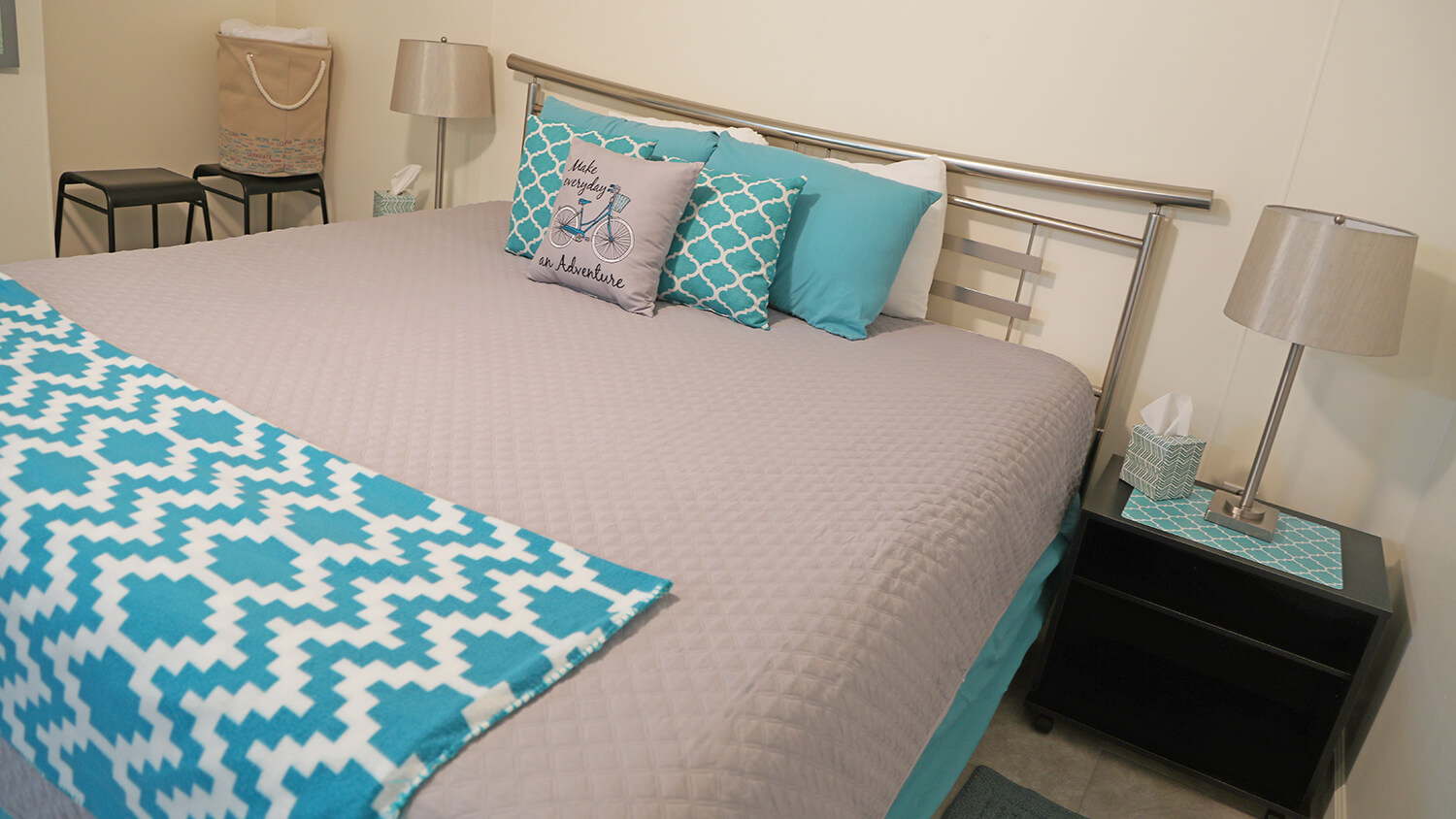 Though the property has been a long time staple of the quiet, southeastern community of Caliente, the Hot Springs Motel has undergone recent renovations sure to impress anyone traveling through the area in search of a restorative overnighter. Located about 2.5 hours northeast of Las Vegas, Visitors can expect to find incredibly comfortable rooms, and four private bathhouses to hit reset. The property features a variety of different room options to choose from as well, ranging from comfortable single rooms, to options featuring a full kitchen and patio space. The room options are broken into three separate buildings, and offer slightly different accommodations, though each is complete with a 32" flat screen TV, microwave, refrigerator, ceiling fan, and air conditioner. All of the rooms are non-smoking, but offers an outdoor chair, table and ashtray. Best yet, some of the rooms boast private, jetted tubs that tap into the property's natural mineral hot springs water.
MINERAL HOT SPRINGS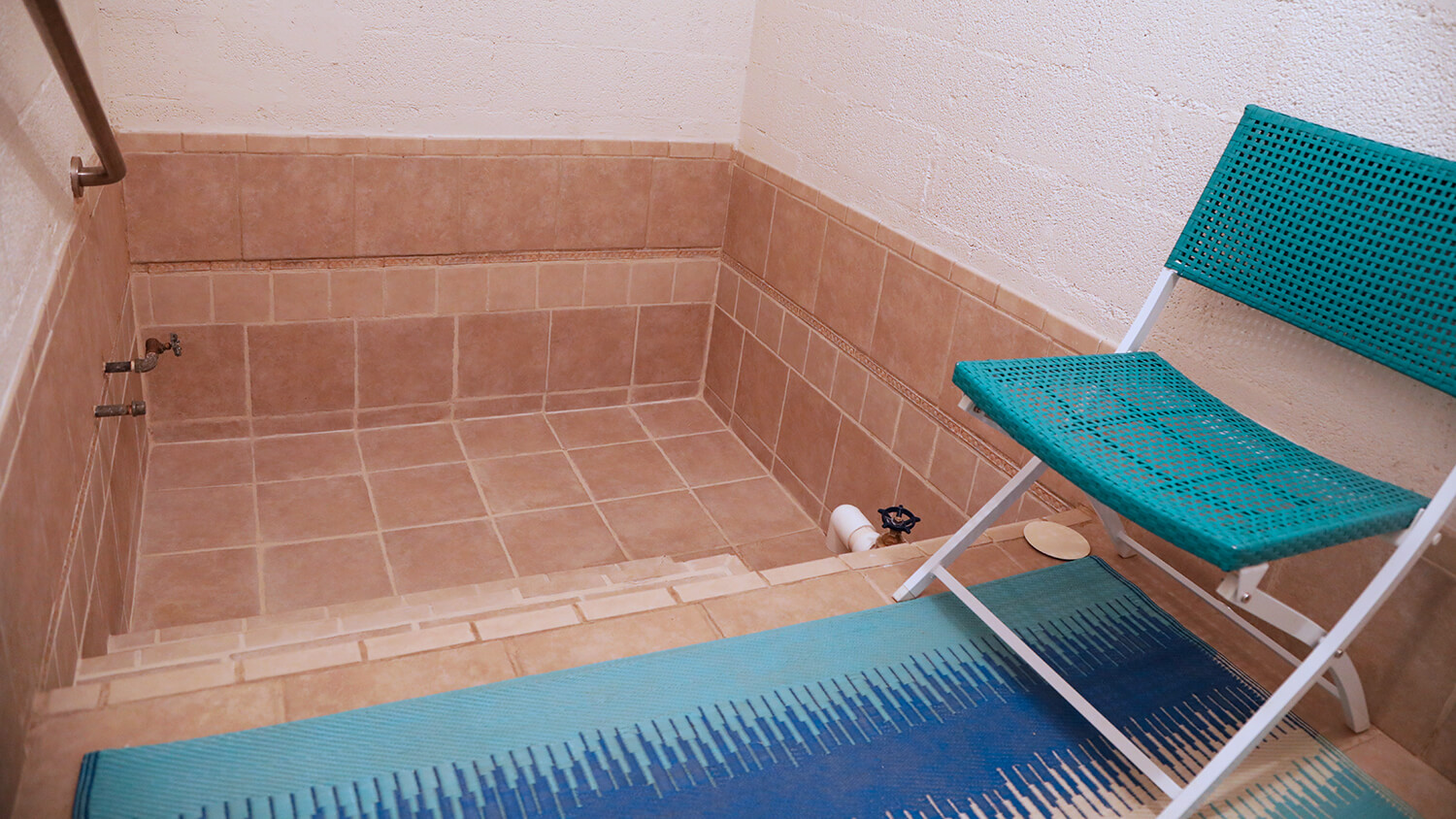 If you don't happen to secure one of the 6 rooms outfitted with natural mineral water flowing into jetted tubs, not to worry. The property also features 4 tiled private soak rooms with large tubs sure to accommodate all within your group. The natural mineral water typically runs a consistent 104 degrees, and after studied by medical professionals for centuries, is thought to improve blood circulation and cell oxygenation, stimulate your metabolism, and reduce pain and increase mobility.
SOUTHEASTERN NEVADA'S BASECAMP FOR ADVENTURE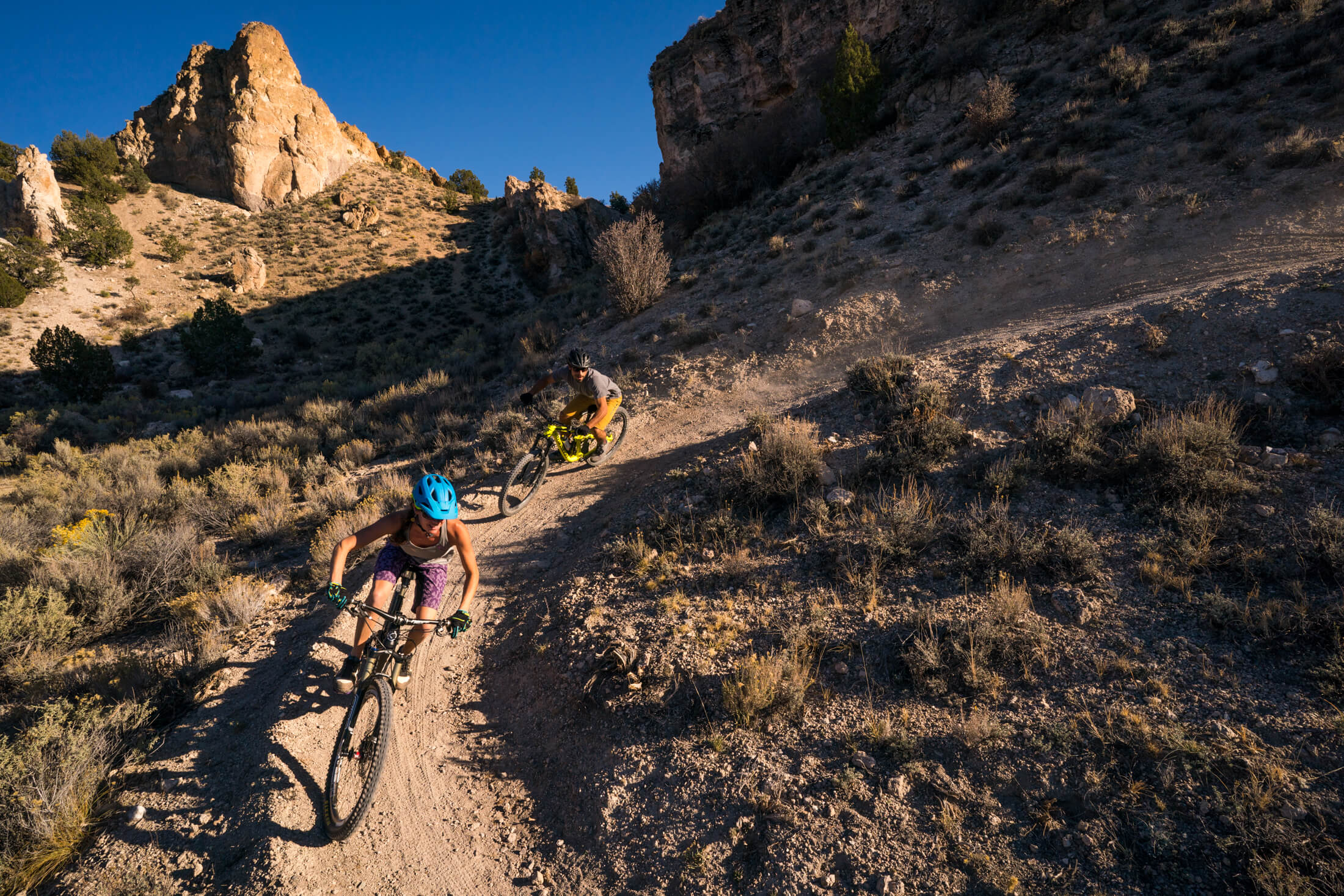 The Hot Springs Motel also features a fire pit and BBQ area, as well as a large grassy lawn perfect for weddings and large parties. Aside from the perfect location for hosting large gatherings, the Hot Springs Motel is situated in the core of Nevada adventure, with direct proximity to the state's largest concentration of State Parks, as well as Nevada's newest singletrack trail network at Barnes Canyon. Each room is equipped with information about Beaver Dam, Cathedral Gorge, Echo Canyon, Elgin Schoolhouse State Historic Site, Kershaw-Ryan and Spring Valley State Parks.
Visitors can also expect to find resources on the hundreds of miles of public lands in the area, which include off-road trail systems, mountain biking and hiking trails, petroglyph sites, rivers and creeks, and more.
RATES & RESERVATIONS
Caliente Hot Springs Motel does not currently offer day rates, accommodating overnight hotel guests only. For more information on booking your reservation and most up to date information on room rates, dial the property directly at (775) 726-3777.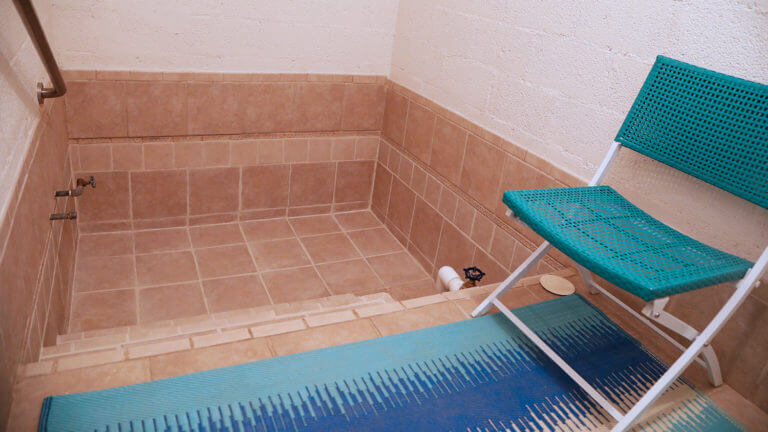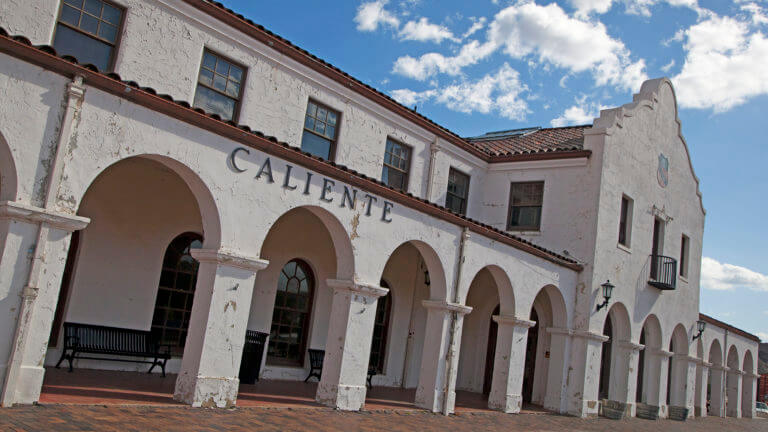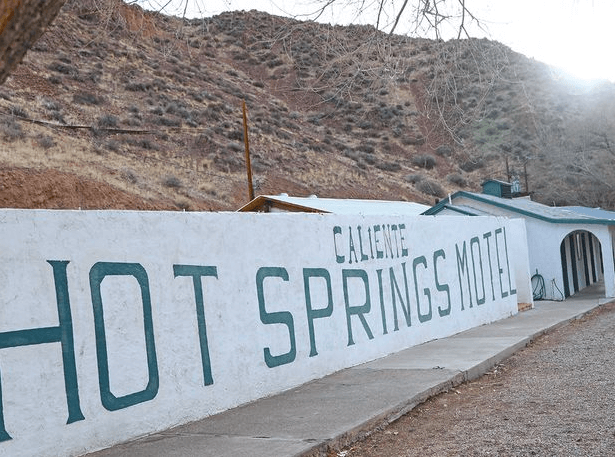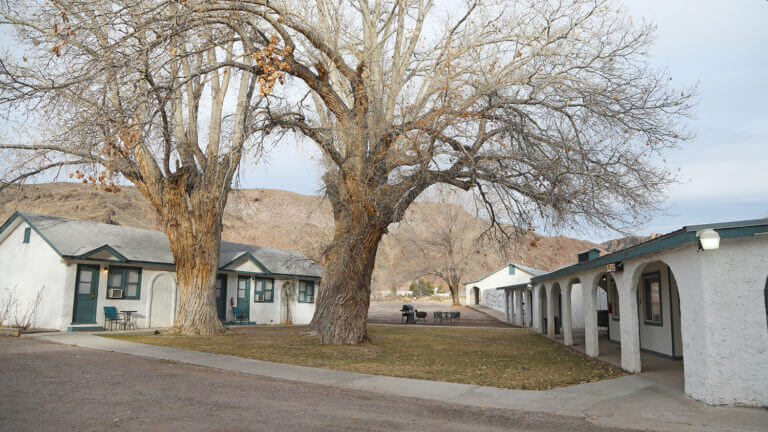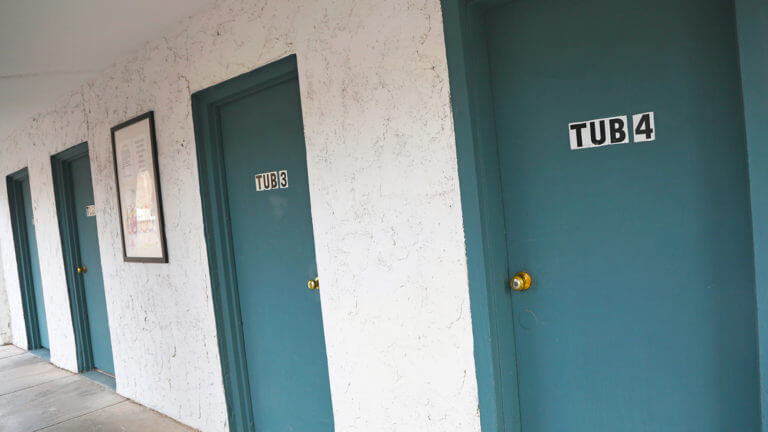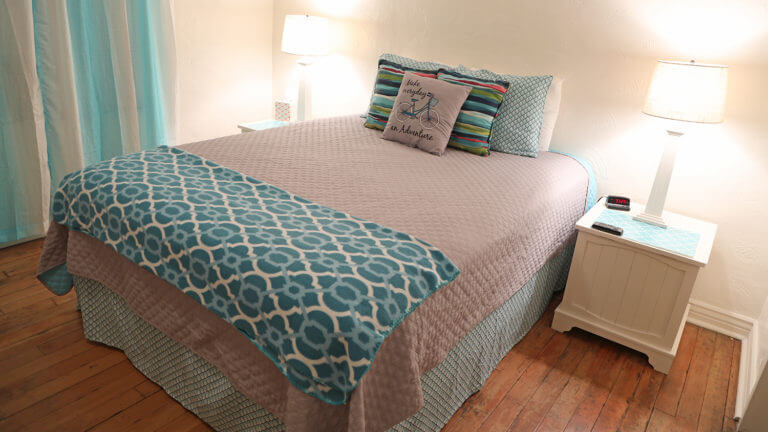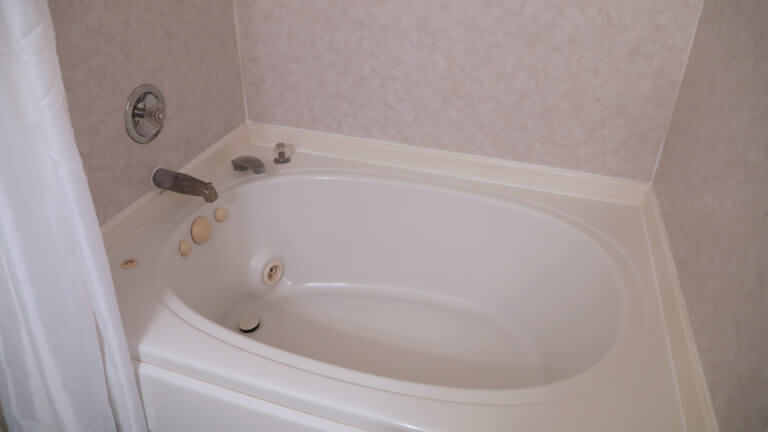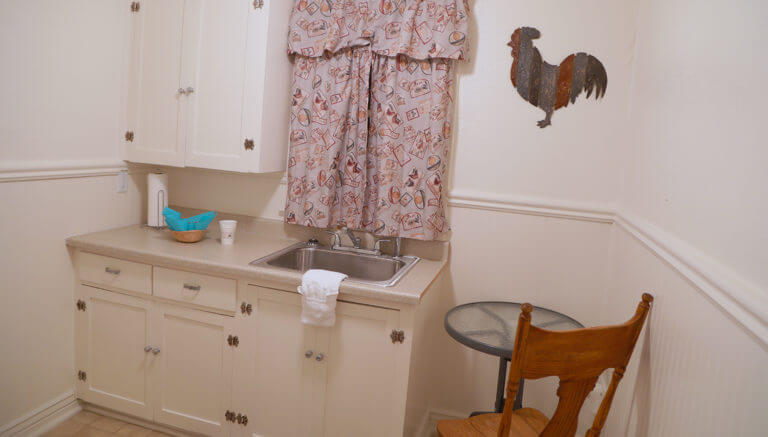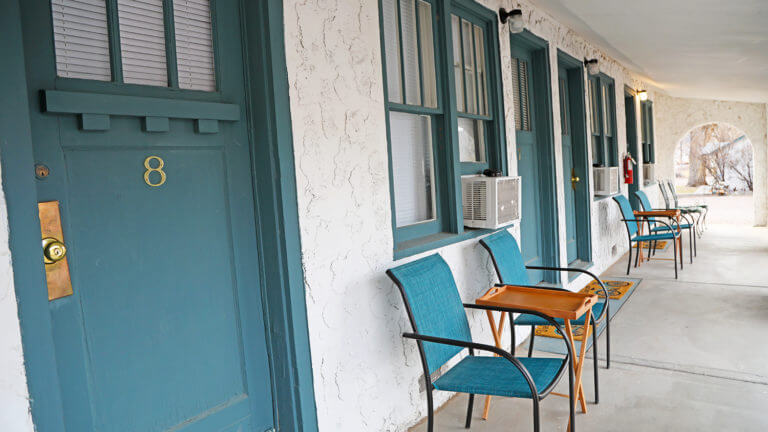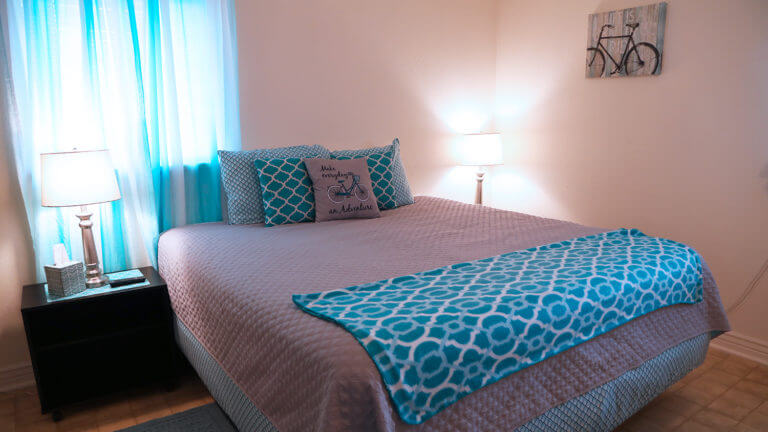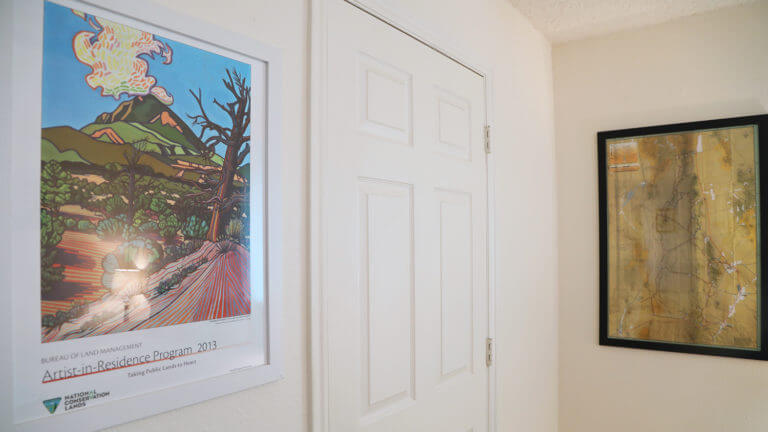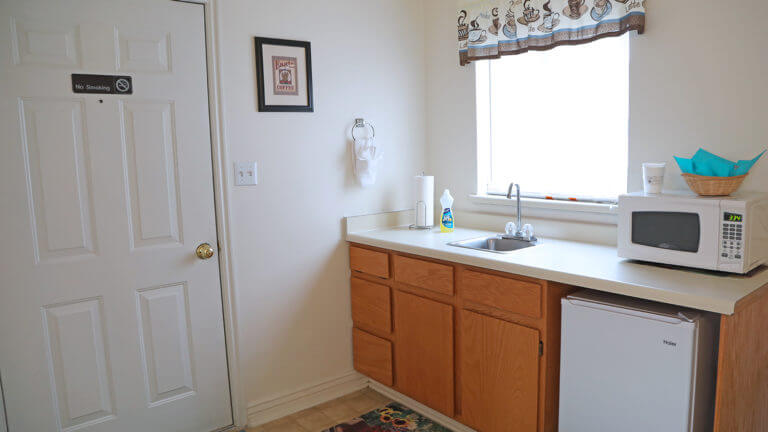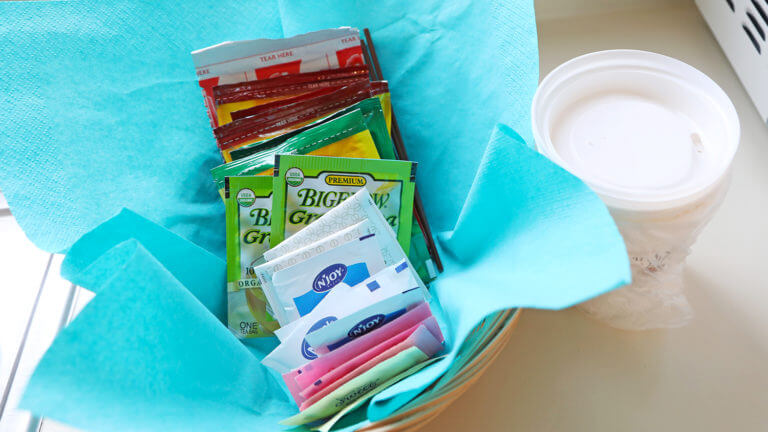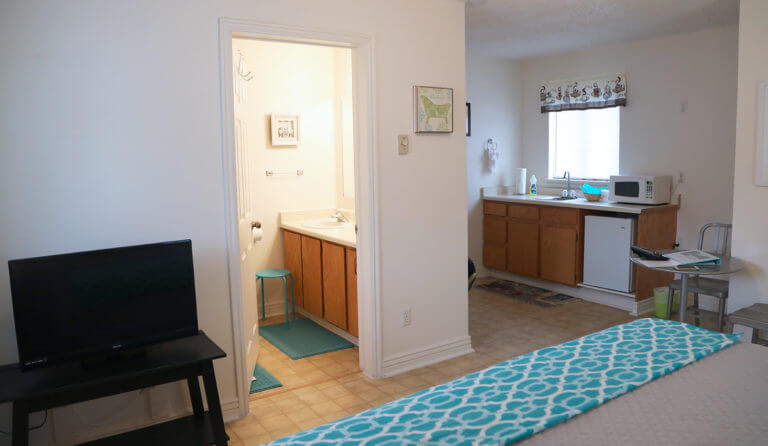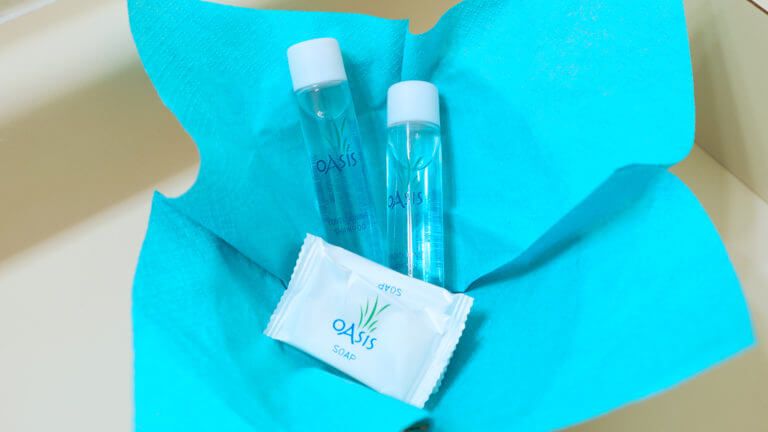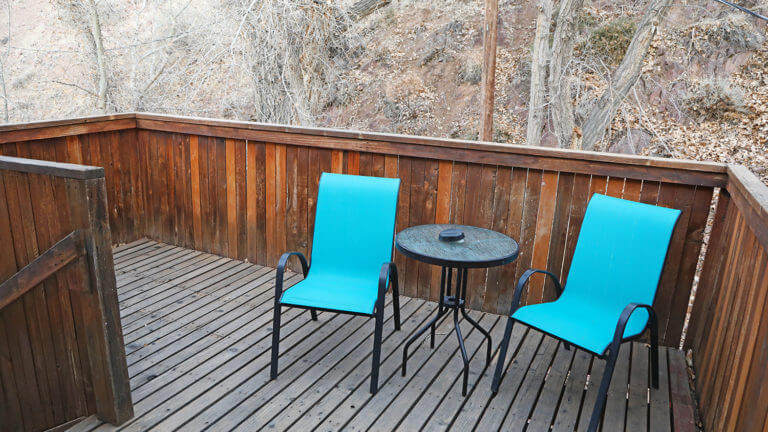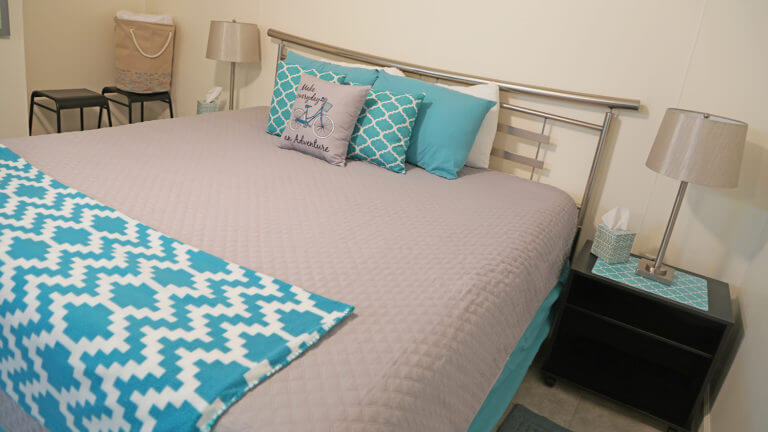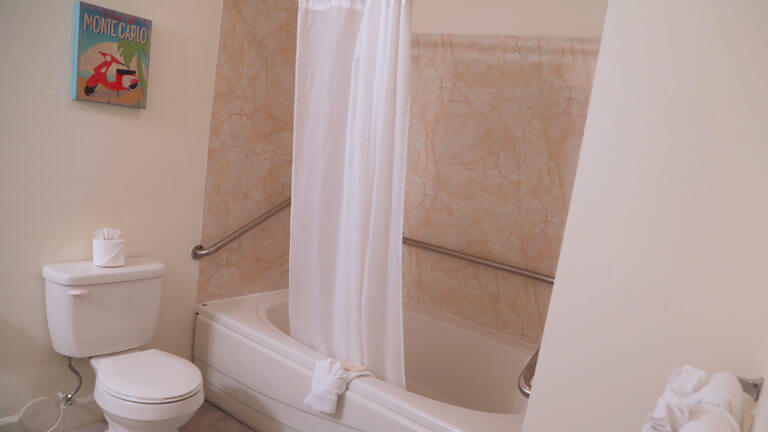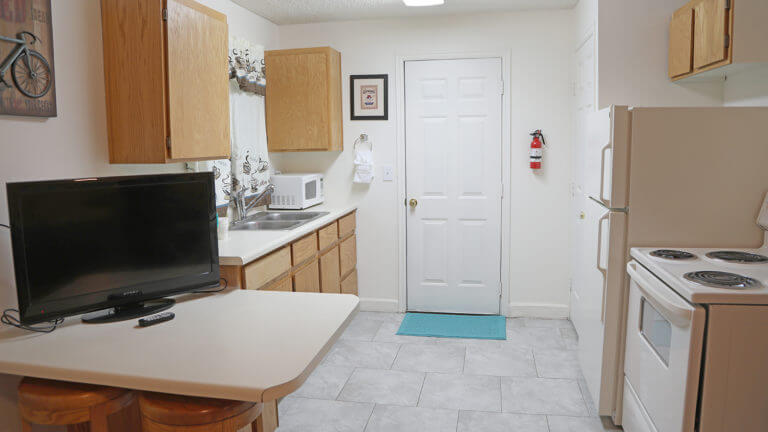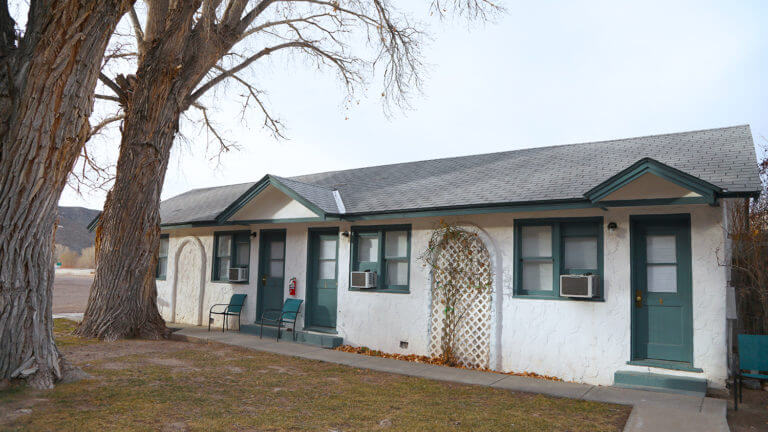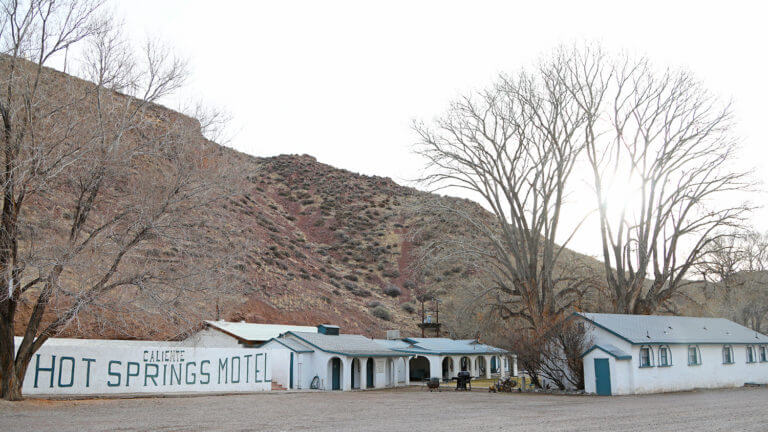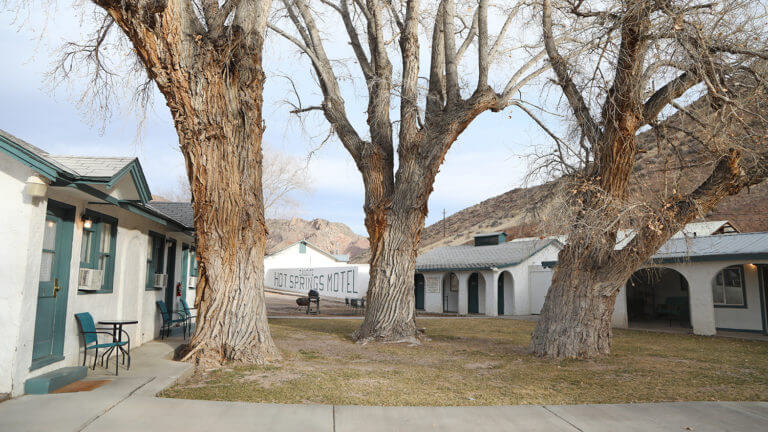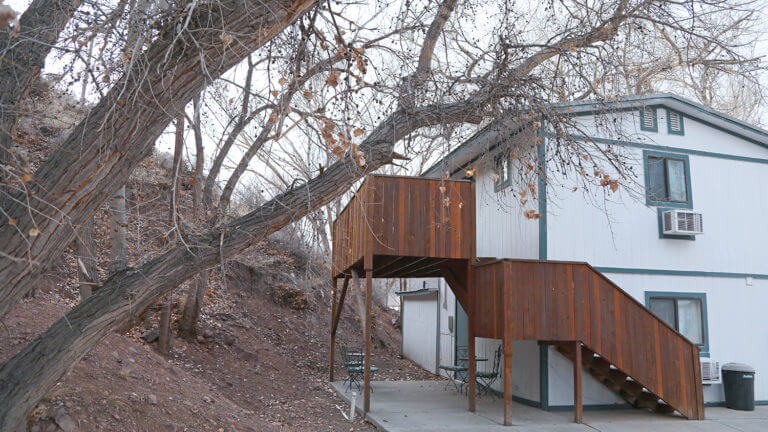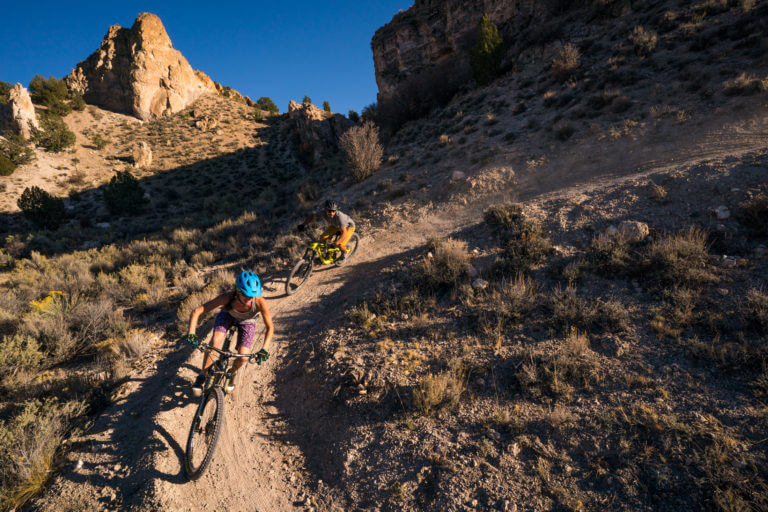 This Location: