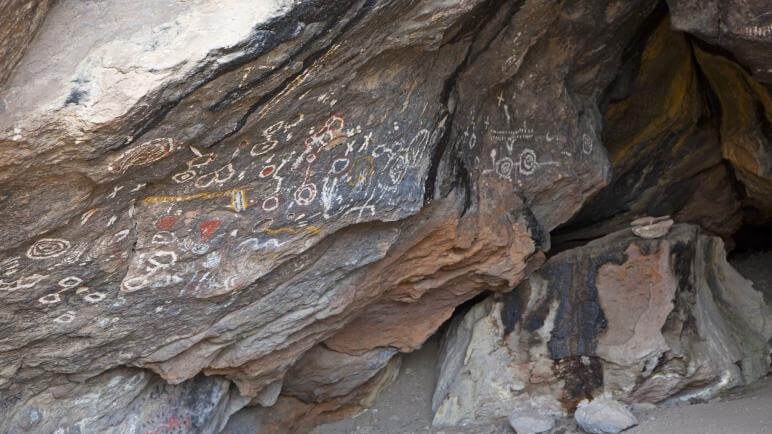 8 AMERICAN INDIAN WHEREABOUTS WORHTY OF AN AFTERNOON
While there seems to be never-ending recreational splendor in the hills of the American West, Nevada definitely pulls into the lead with one card we've got in our back pocket. We're talking about a little thing called prehistoric, American Indian wonderland, popping up all throughout our countryside.
Sure, anyone can enjoy a good hike just as much as the next person, but will that trek take you over the river and through the woods to Nevada's fourth-tallest ultra-prominent peak and double as the country's highest prehistoric American Indian hunting ground? Not likely. Or, will you get to experience pictographs thousands of years old before drinking in colors so vibrant that they'll melt your face off? Nope.
While there are plenty of activities to distract you in the most surprising state in the Union, check out Nevada's American Indian scene. There's something out there that will definitely catch you off guard and inspire you to enjoy your crazy cool state in yet another way.
Recreational Overload With A Side of Prehistoric Glamour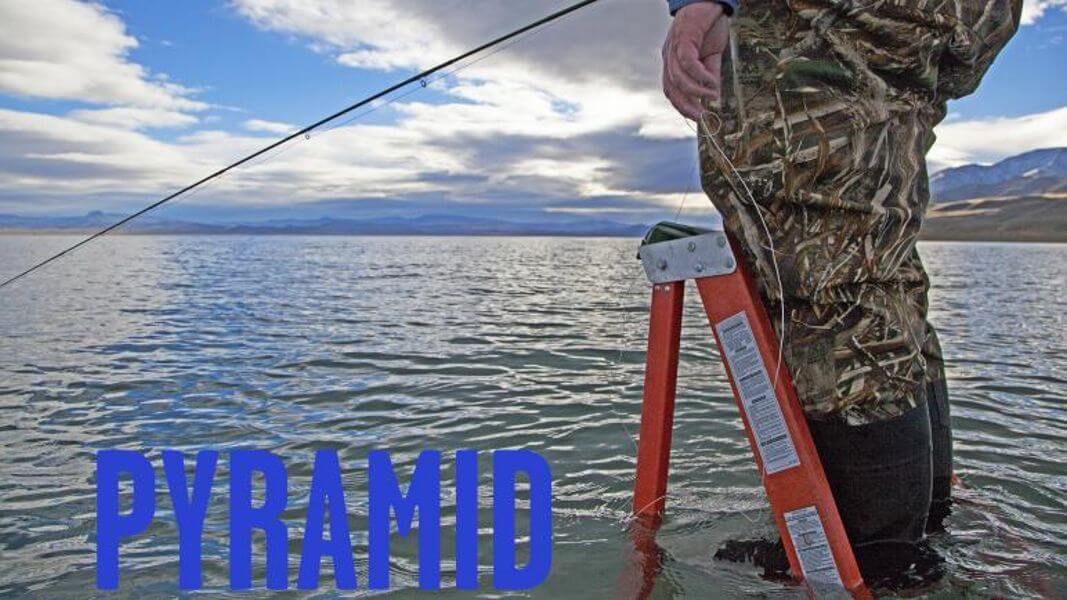 If you're after something to keep you constantly captivated, you're going to want to get to Pyramid Lake…STAT. Although hard to imagine any lake larger than the legendary Lake Tahoe, its crazy-beautiful, northwestern sister Pyramid Lake is. This gigantic lake is one of the last remaining slivers of Glacial Lake Lahontan, which covered a massive amount of Nevada about 15,000 years ago. As temperatures warmed, basically all of this colossal lake—once covering Fallon, Winnemucca, the Black Rock Desert and more—dried up. Fascinatingly, Pyramid Lake is the last body of water that's remained over all that time, and is begging to be enjoyed.
Named after—you guessed it—an enormous Pyramid rock formation island in the lake, this beauty was originally [and still is] occupied by the Paiutes. Today, the lake and all surrounding areas is on tribal land, and has tons of exploring to be had, and totally worthy of a day trip. Trek countless hiking trails, camp overnight, pack a picnic, or enjoy a boating excursion. Check out some unbelievable wildlife too, as Pyramid is home to Anaho Island—one of two of the largest breeding grounds of American Pelicans in the US. Tour the only scenic byway entirely on tribal land or plan for an epic beach day on Pyramid's sandy shoreline. If you've got your eye on Tahoe's notorious cerulean hues, not to worry. Tahoe is—believe it or not—connected to Pyramid by the tumbling Truckee River. There's plenty of that to go around, plus Pyramid is significantly warmer than Tahoe's frigid waters.
With indefinite ways to enjoy Pyramid, the forte here is the fishing, for sure. World class fishing, mind you. Home to the Cui'ui [the first fish to ever be added to the endangered species list] and the Lahontan Cutthroat Trout, the chances of reeling in a 20-pounder is looking super good. Fish from a boat, or hang with the locals and fly fish from ladders in the lake itself. The record fish in 2014 was 25 lbs. and the overall record holder was a 41-pounder in 1961, so we're not blowing smoke here…the fish are HUGE. We can't think of many reasons to not check Pyramid out, so just get here. You certainly wont regret it.
A Majorly Impressive Shelter Sure To Exceed All Your Spelunking Fantasies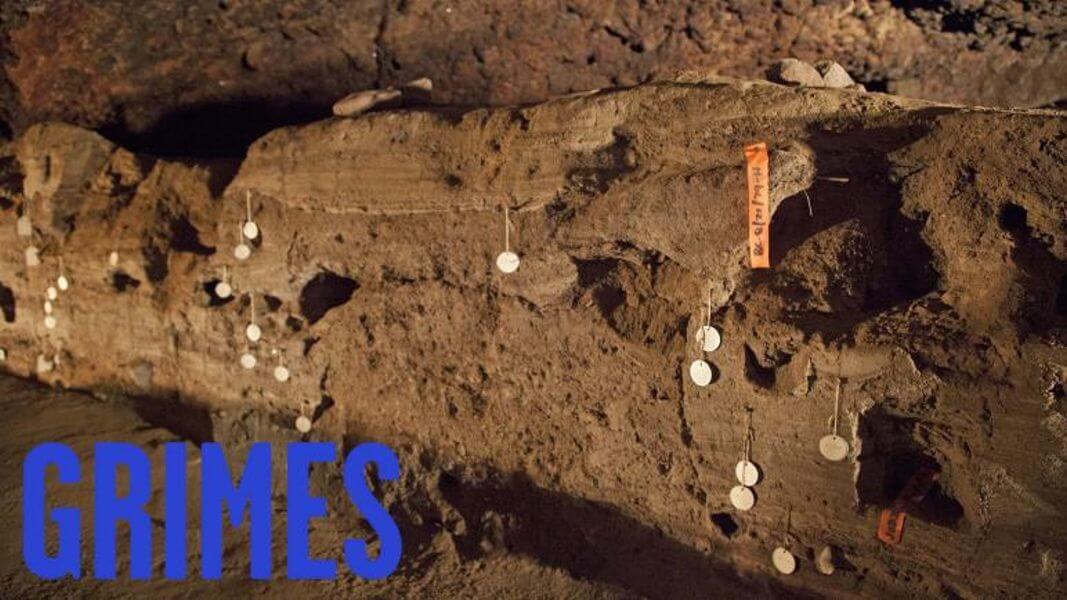 Since you've not got the lowdown on Lahontan, it should come as no surprise that Fallon was completely under water at one time. Just on the outskirts of this modern-day farming mecca is Hidden Cave and Grimes Point. Totally immersed for a loooooooong time, water levels eventually dropped and a truly incredible cave was created by wave action. A hefty amount of Paitues were drawn to the area for the abundance of water and wildlife, and called this area—also known as the Carson Sink—home for a considerable amount of time.
The first thing to check out here are the petroglyphs, basically a stones throw from Highway 50. Take the short walk that tours through the Petroglyph Trail to get an up-close-and-personal view of some 6,000 year-old petroglyphs that are pretty dang cool. If you want to kick it up a notch, sign up for the FREE tour of Hidden Cave.
The petroglyphs are assuredly interesting, but Hidden Cave is the high note here, friends. Originally used as a prehistoric storage unit of sorts, Paiutes retreated to the cave to store their most prized possessions: baskets, arrows, you name it. It was then re-discovered in the 1920s and from that point, a series of archaeological digs took place here. When you enter it, this place is pitch black and the real deal, making it easy to see why the Paiutes kept their treasures here. If you can find the cave to begin with consider it to be a major success, and if you can feel your way inside to uncover your possessions without a light source, well then, you're really winning at life. A ridiculously cool way to spend the day at one of Nevada's most amazing archaeological digs to say the least.
Best Road Trip Petroglyph Quickie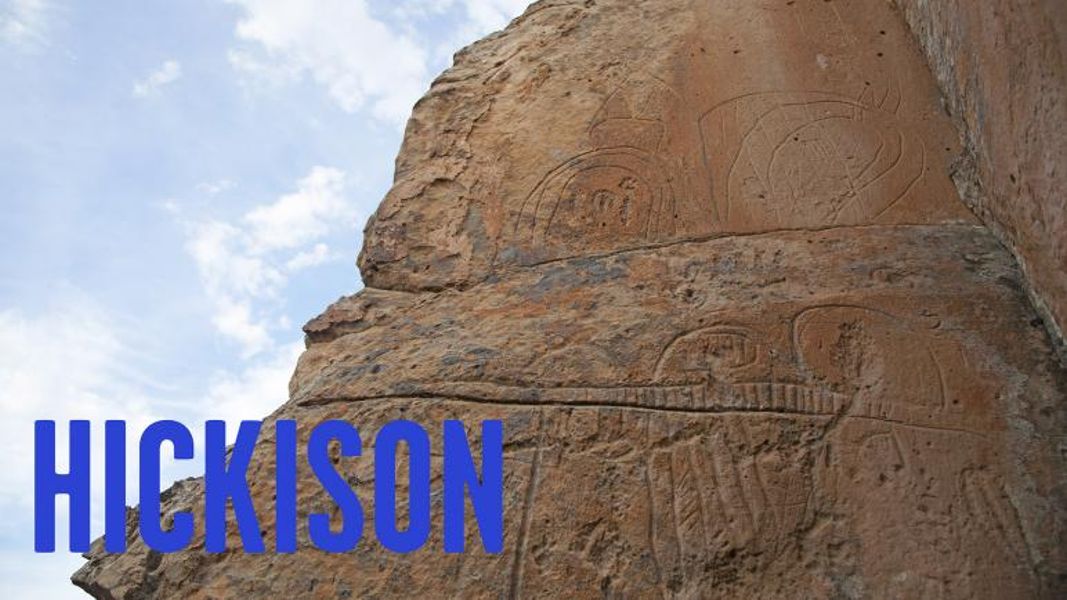 You're touring the legendary Loneliest Road in America and are smack dab in the center of Nevada, looking for a bathroom…some ultra-amazing history wouldn't hurt either. Search no further and get Hickison on the docket. The wildly beautiful Big Smoky and Monitor Valleys sandwich Hickison Summit, which is on the north end of the Toquima Range. Home to a boatload of Western Shoshone, these prehistoric residents used the peaks and valleys as hunting areas.
When checking it out today, travelers can take the super easy, flat walk to expansive walls decorated with countless petroglyphs. If you're counting on some more time out of the car, take the short hike that leads up to more petroglyphs and a pretty spectacular vista. Hickison is sure to command your attention for a few minutes, a few hours, or you can even camp overnight and really reflect on this mega-cool ancient site at the nearby campground. Regardless of how long you spend here, just get it on the itinerary one way or another. You won't regret the coolest pit stop in the state, that's for sure.
A Spiritually Restorative Afternoon With Some Of The Best Known Pictographs In The NATION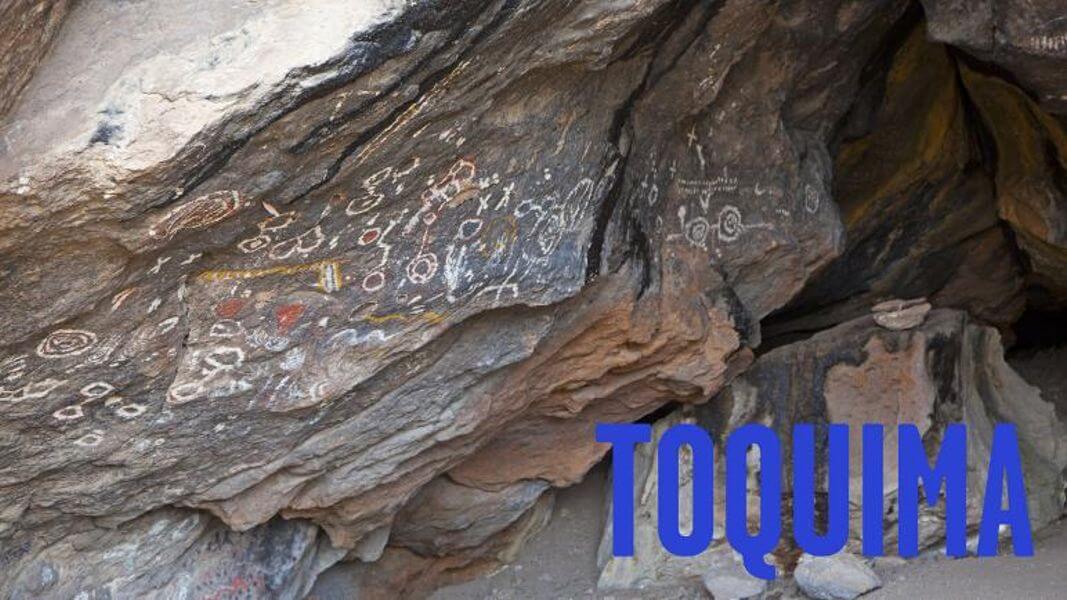 You've been to Hickison, and an hour or two just wasn't cutting it. Your remedy? Stay in Kingston for the night, check out Spencer Hot Springs, and mosey on up to another maddeningly amazing American Indian site: Toquima Cave. Nestled near Pete's Summit in the Toquima Range, the Western Shoshone used the cave as a temporary dwelling 3,000-1,500 years ago. If the prehistoric factor, along with some unbelievable scenery isn't enough to convince you to get here, we've got one more historical snack for you.
The cave is covered in luminescent pictographs [drawings versus etchings] left by the Natives and is one of the best examples of well preserved pictographs in the NATION. Yep, we'll let that sink in for a sec.
According to experts, natives illustrated over 300 abstract paintings with white, red, yellow and black pigments. Some shapes are recognizable—like deer or buffalo while the rest are left to your imagination. The cave is going to completely reel you in, no doubt about it, but don't forget to turn around and check out the jaw-dropping vantage point you're at when visiting Toquima. With views like this, it's no wonder someone might find their spiritual identity here. Seriously cool stuff and completely worthy of a visit.
Best 360 Views From The Highest Prehistoric Hunting Ground in North America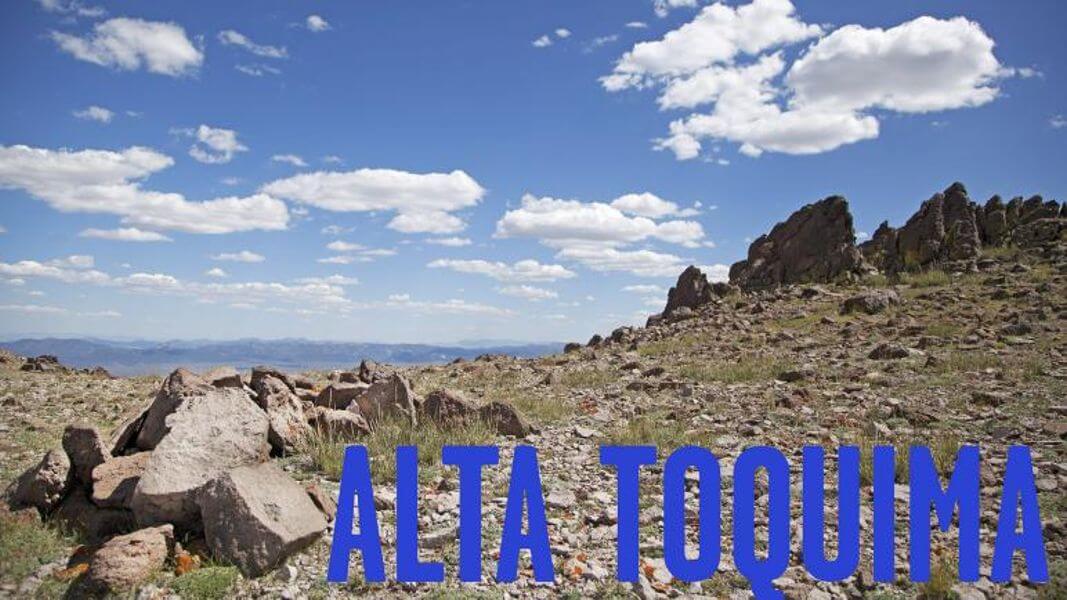 If you've seen and done all the moderately accessible American Indian sites and you're looking for a real immersive experience, Alta-Toquima is your jam. Mt. Jefferson, one of Nevada's ultra-prominent's and the state's fourth-tallest peak is obviously worthy of hiking to begin with…add in the Western Shoshone history and now the case is really closed.
The wilderness area is made up of 38,000 and is deemed as one of the most unusual environments in the U.S. due to its hardcore alpine conditions. Just below the Summit is one of the most incredible mesas in the state, and also doubles as the highest known Indian village in North America. The reason? This isolated plateau was the perfect hunting ground for Natives to score some big game—particularly big horn sheep–and enough of a reason to set up a permanent camp.
When summiting this spectacular countryside, be sure to allow for enough time to enjoy the solitude of the mesa, and keep an eye out for the 7,000-year-old prehistoric hunting blinds in place. If you can't redefine solitude here, I'm just not quite sure we can recommend a place that can.
A Good Place To Let Your Prehistoric Freak Flag Fly…Completely Unrestricted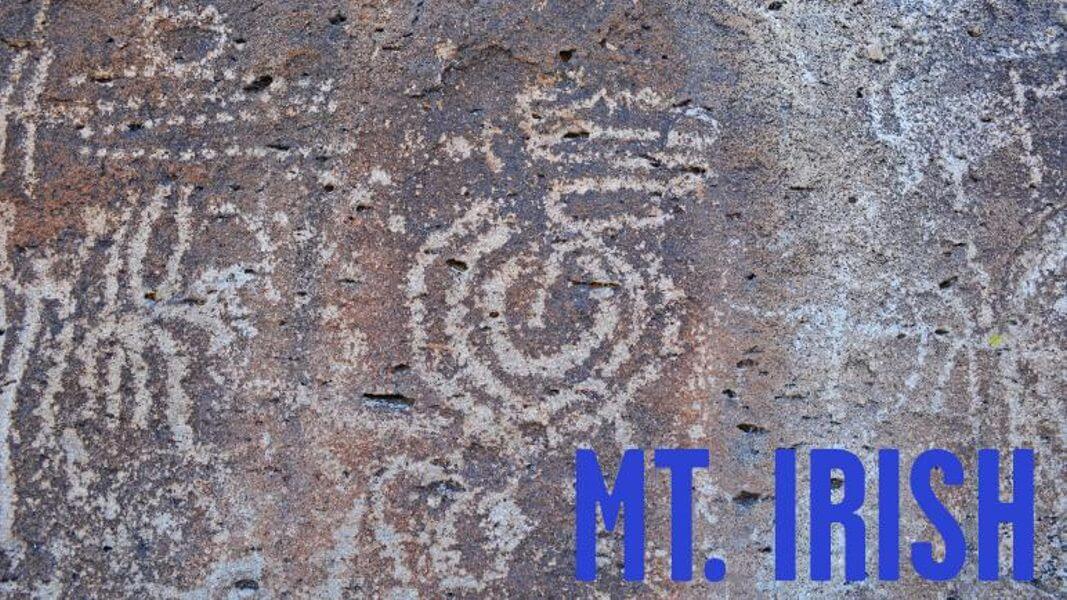 You've trekked the much talked about ET Highway, came satisfyingly close to Area 51, and now you're ready to get back to reality. Well, consider swinging a hard right in the other direction and check out Mt. Irish Wilderness Area. Just before the famed ET Highway connects back up with US 93, swing south into blissful remoteness, chalked full of panoramic landscapes and petroglyphs galore.
Although this jaunt might be a smidge intimidating at first, the strongly suggested six-mile trek is well worth it once you're about six miles into the heart of the canyon. If you're searching for a place where the rangers will leave you alone [considering there aren't any,] you likely wont cross paths with another soul, and the chances of finding uncharted American Indian petroglyphs is promising, Mt. Irish is definitely a spot to check out.
Check out the three walking tours that take you up to some seriously cool rock art areas, where you can set your imagination free with some not-so-interpretive drawings. Check out the easily distinguishable mountain sheep, elk, or lizards and be sure to take note of a particularly red-letter caricature: Pahranagat Man. So go ahead, take the full afternoon, check out some amazing petroglyphs and get lost in the abounding Nevada landscapes at Mt. Irish. We promise it'll be a good day.
Bodacious Scenic Loop And Your Best Shot At Some Impressive Wildlife Encounters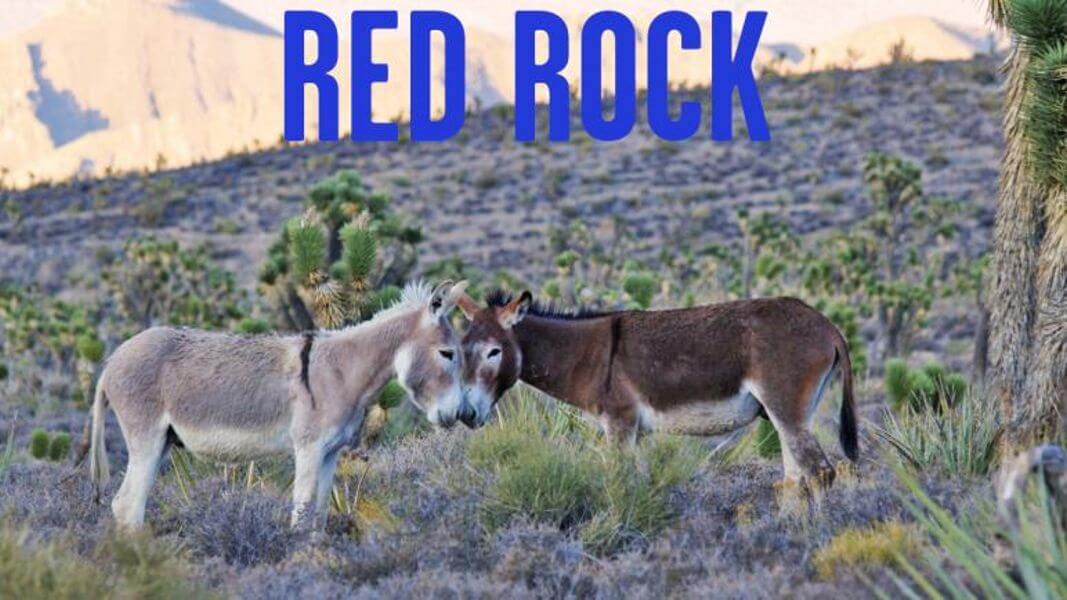 Sometimes, you just want to enjoy the beauty of a place without having to do a whole lotta work, am I right? If you've got a hankering for some spectacular scenery but would prefer to enjoy it from afar, or perhaps not even depart from your auto…Red Rock Canyon National Conservation Area should be way at the top of your list.
The cool thing about Nevada is the fact that it's home to not only one but TWO of the country's four desert landscapes…The Great Basin and the Mojave. And with a quick excursion to Red Rock, just 17 miles from The Strip, you'll get a chance to drink in some of the most beautiful examples of the totally spectacular Mojave from the car, along with some petroglyph zingers.
Jump in the car and head out to Red Rock, where you can enjoy the 13-mile scenic loop…truly one of the best auto tours in Southern Nevada. While you can totally enjoy this from afar, the landscapes are probably going to change your tune and you'll be out and about in no time. If that isn't enough, the charming desert tortoises and furry-faced wild burros oughta do the trick. Need I say more?
Crazy Color Explosion With Petroglyphs To Boot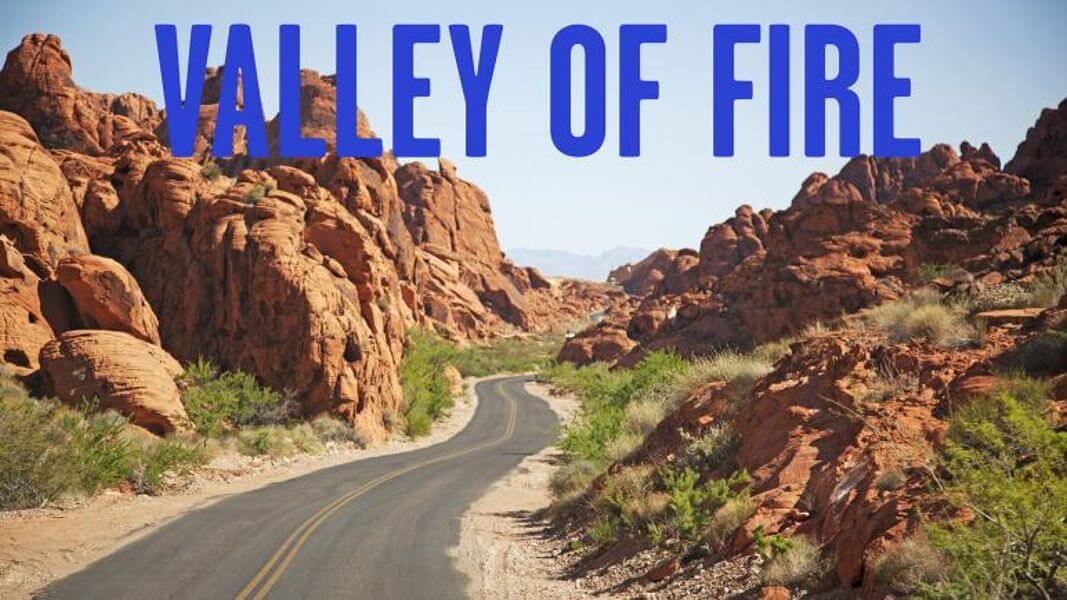 This is the part when your face gets melted off with the psychotic explosion of color and scenery that prevents you from forming complete sentences. I'll say it slowly…Valley. Of. Fire. Yep, this pocket of firey goodness is downright cool and can be enjoyed in just about every way imaginable.
Besides the fact that Transformers, along with a series of gear-head television shows were filmed here, just about every magazine spread known to mankind also used Valley of Fire as the backdrop. Why? Because it's just so flipping beautiful and the unearthly landscape will surprise you with each turn. One canyonscape divys up every shade of the rainbow, others include sand as white a Bahamas beach, while the next slaps you across the face with its fire-like hues.
While there are plenty of drool-inducing things to distract you while you're here, be sure to check out Mouse's Tank Trail, where you can find a really special petroglyph: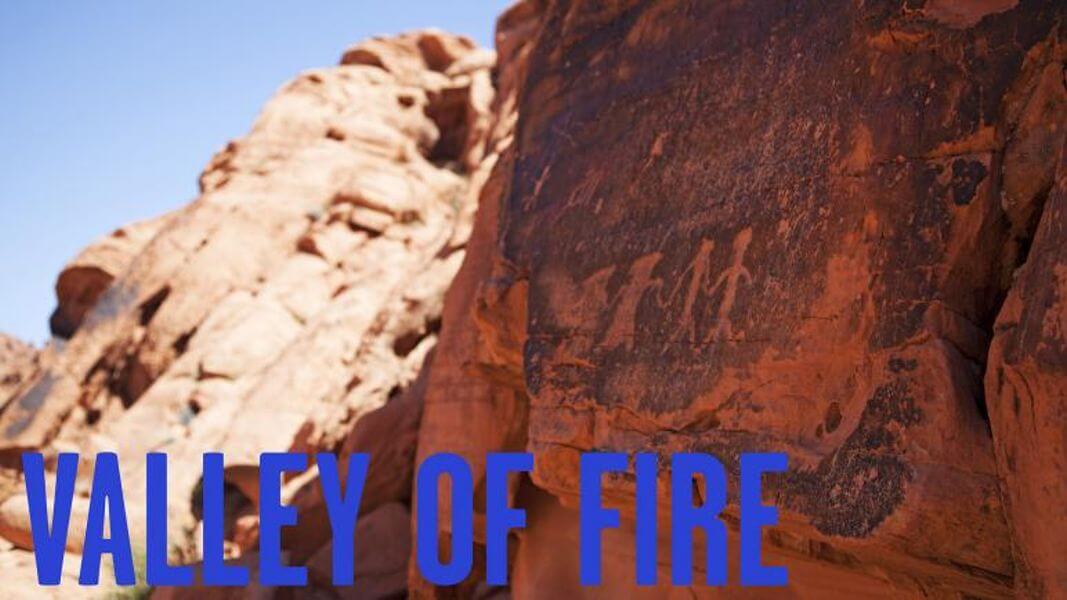 One last thing. Can we suggest that you rent a flashy sports car and live out all your Top Gear fantasies while you're here? Sexy cars, I-cant-believe-its-real scenery and unbelievable American Indian relics are what makes this southern Nevada hot spot sooo worthy of a visit.
Get Inspired
Related Stories