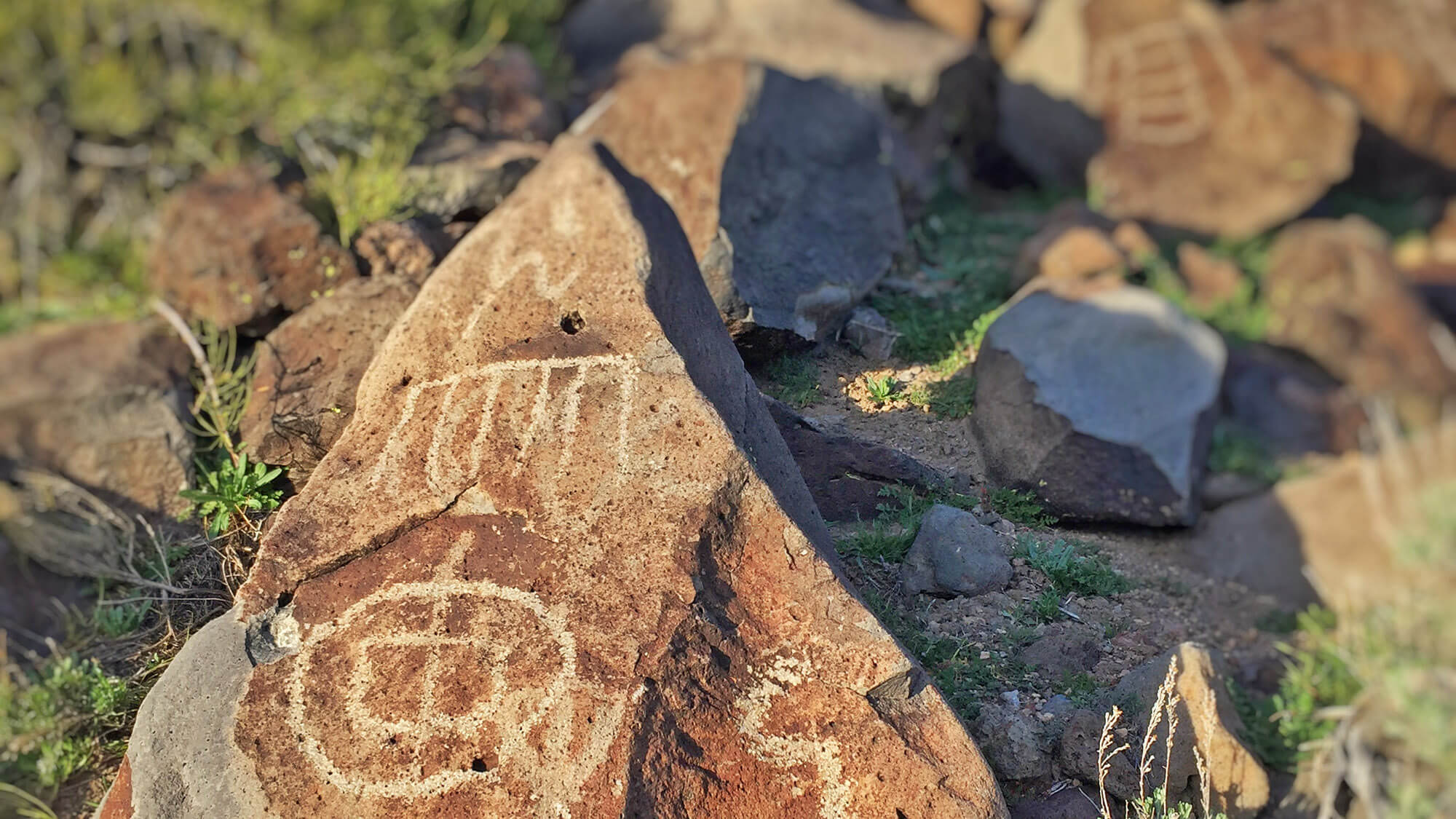 A Connection 10,000 Years In The Making
My seven-year-old daughter, Reagan, wants to be an artist.
Ever since she developed enough coordination to hold an over-sized marker in her tiny, baby-fat fingers and put pen to paper, she has loved art and wanted to be an artist. I'm still figuring out what I want to be in my mid-thirties.
So, it was no surprise that Reagan squealed with excitement when I told her she was going to have the chance to get up close and personal with some rare and ancient "art"ifacts out in the Nevada desert.
Lagomarsino Canyon is home to more than 2,000 petroglyphs. Unlike pictographs, which are painted onto rocks, petroglyphs are carved into the dark maroon and brown rocks that dot the hillside and shape the canyon walls. The ones at Lagomarsino Canyon are thought to be more than 10,000 years old.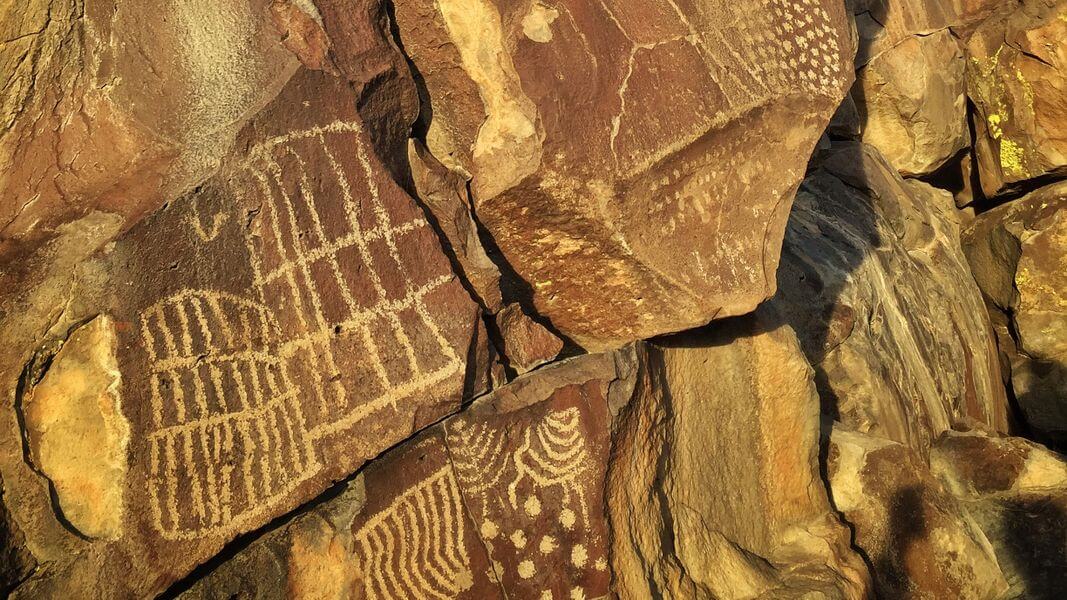 While it is virtually impossible to know exactly why the ancient inhabitants of the Great Basin carved these images into the rocks thousands of years ago, Reagan's expert opinion was that it was surely because they were inspired artists, just like her. I agreed.
We threw some snacks in a backpack, piled the kids into the 4Runner and took off from our home in south Reno toward our remote desert destination. It had been several years since I had last visited the petroglyphs of Lagomarsino Canyon but like most stubborn men, I knew the way, generally speaking, and didn't need directions.
And like most stubborn men, I was wrong.
If you were to take a map of Nevada and find Reno, Virginia City and Fernley, then make a triangle from those three towns, near the dead center of that triangle you would find Lagomarsino Canyon. The dirt roads in and out of the canyon had deteriorated a considerable amount since my last trip and I would not recommend anyone without a reliable four-wheel drive vehicle attempt the drive. The Nevada desert is a harsh and unforgiving environment should your vehicle breakdown or get stuck.
I would recommend bringing a map.
One great thing about Nevada is the tangled web of interlaced backcountry dirt roads, allowing you to get anywhere from somewhere else without ever returning to pavement. And if you're like me and get lost along the way, you can usually follow those same dirt roads long enough and find civilization.
The small community of Lockwood made for the perfect spot to restock on snacks, find a sliver of cell service and jot down actual directions. Reagan wasn't going to let a minor detour and a dad with less-than-ideal navigation skills keep her from reaching her ultimate destination. No way.
After several bumpy, and sometimes hair-raising miles of dirt roads, we finally reached the petroglyphs. A locked gate prevented us from driving very far up the canyon, and I'm unsure if officials open it during warmer, drier seasons, but the canyon is only a quarter mile in total length, making for a very short walk from the gate to the main petroglyphs site.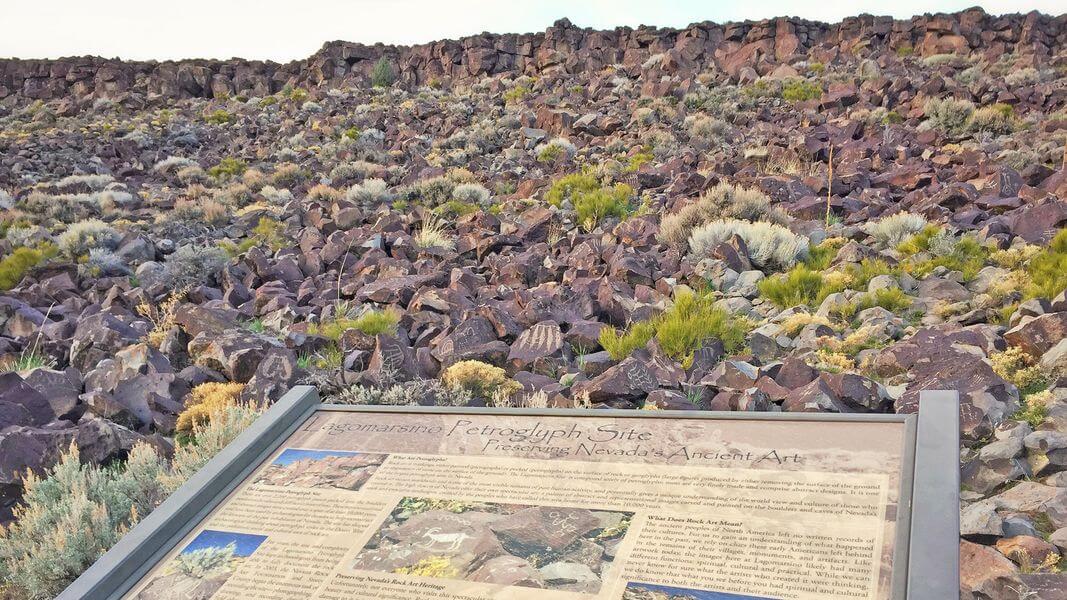 Upon seeing the petroglyphs for the first time, Reagan couldn't believe just how many pieces of rock art there were and just how easily she could tell what the ancient artist was trying to portray.
"Look, dad, a mountain goat (bighorn sheep)! Here's a lizard! This one looks like the sun!"
My little artist, connecting with another long since passed.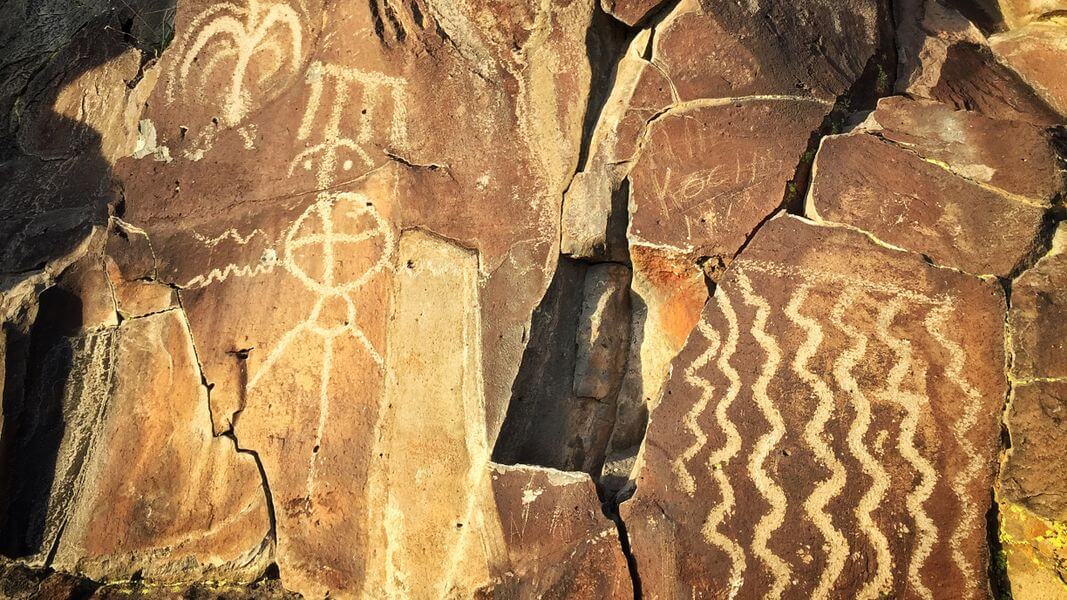 If you didn't understand that at your feet sits thousands of historical artifacts, and that this remote location must have surely been of some great significance to the people who presided here millennia ago, Lagomarsino Canyon would otherwise be very unassuming. It closely resembles countless other rocky canyons that scar the Nevada countryside. The rock walls are high but easily scalable, although it is highly recommended that visitors do not climb over or disturb the petroglyphs.
Kids being kids, I couldn't keep mine from climbing the canyon walls to get up close and personal with the rock art, and if you can't beat 'em, join 'em. So I did. I mean, how often do you get to sit in the same exact spot that someone thousands of years ago did, and look out over the beautiful Nevada scenery and just take it all in?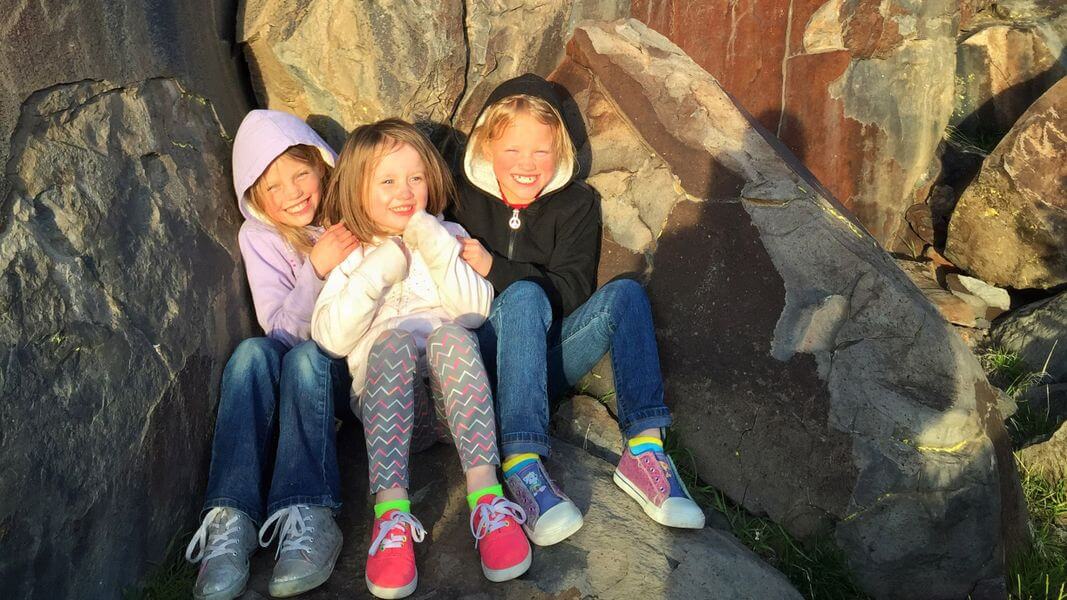 Lagomarsino Canyon is clearly a special place.
The weather, which had been cold and windy throughout the day, began to take a turn for the worse and we decided we had better head out before rain or snow rolled in.  As we drove home in the dark, I looked in the back seat to see two of my three daughters sleeping. Reagan was still wide-awake, looking dreamily out the window.
"What are you thinking about, Reagan?" I asked.
"My art," she said smiling. "That and maybe a burger. I'm hungry."
Get Inspired
Related Stories