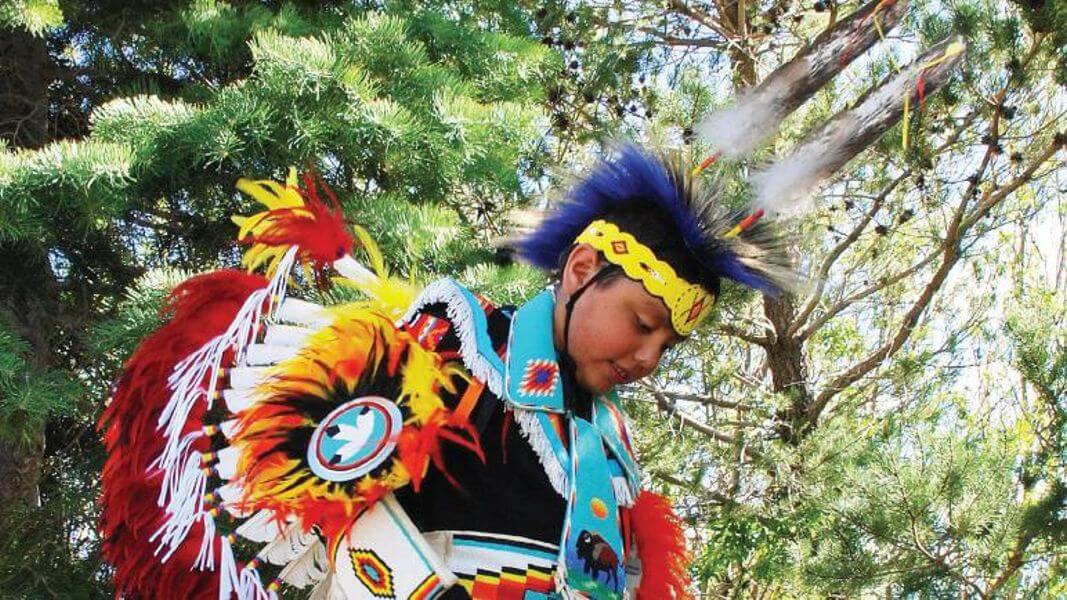 ADVENTURER | CHARLIE JOHNSTON
During a lunch conversation with Pyramid Lake Paiute Tribe elders at the senior center in Nixon, Editor Matthew B. Brown and I hear the all-too-familiar lament of older generations the world over: The youth are letting our traditions and culture die. "My granddaughter won't even eat Cui-ui fish!" says one exasperated elder. This revelation is particularly poignant, as the girl, like her grandmother, is a Pyramid Lake Paiute, or Cui-ui Ticcuta—which translates to "Cui-ui eater."
Such grief at the loss of indigenous cultures isn't isolated to our lunchtime companions. It is a global epidemic of such significance that the United Nations Educational, Scientific, and Cultural Organization has a program dedicated to saving endangered indigenous languages.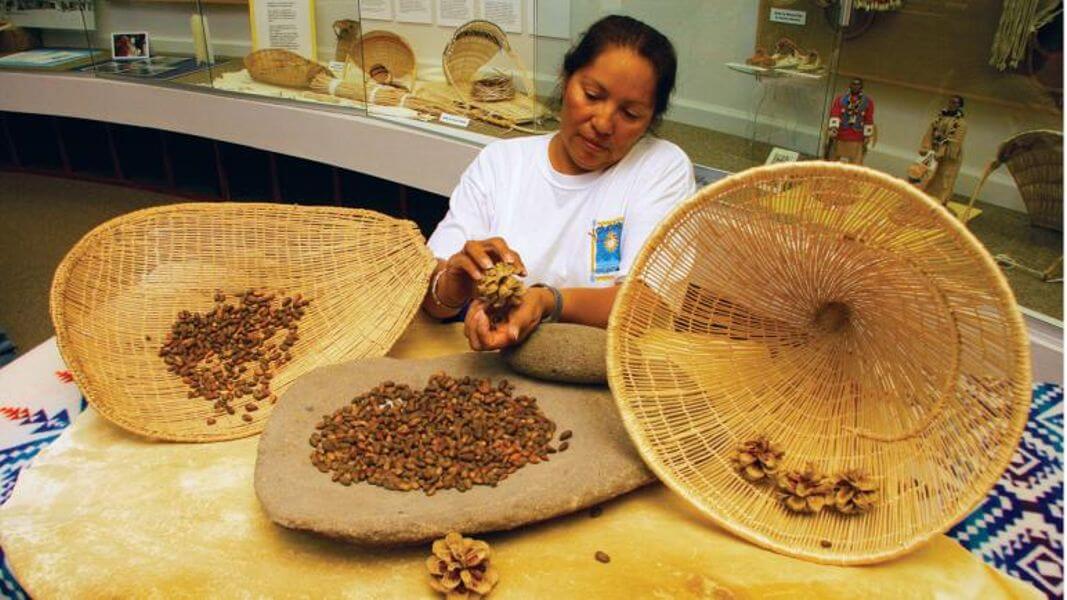 Despite adolescent food preferences that balk at tradition and native tongues spoken by a dwindling few, the work and passion of a handful of Native Americans in Nevada inspire optimism. From a boy who learns the ways of his ancestors with unparalleled gusto to teachers, master craftsmen, and artists, these cultural guardians are helping to ensure the survival of Nevada's native traditions.
JOHN RUPERT
Something changes in the face of John Rupert (pictured at left) when he dons his full dance regalia. The youthful exuberance of a cheerful, bright 10-year-old remains in his infectious smile, but there is something else, too. Amid the bells, feathers, buckskin, and colorful panels of beadwork, beneath the pair of eagle feathers, there is a stoic pride, a knowing glint in his eyes. Standing in front of the Galis Dungal (traditional Washoe Tribe winter shelter) he built with his father Ben Rupert, surrounded by drums and arrows he made himself using the techniques of his Paiute and Washoe ancestors, John is more than a boy in dance regalia, he is the physical embodiment of cultures that have existed in Nevada for thousands of years.
"You see other native people and kids who don't know our traditions," John says. "I wanted to learn [them] together with my dad." John started fancy dancing as a toddler and has spent much of his young life learning the traditions of his Paiute and Washoe ancestors with his father. He hunts and skins elk using traditional native methods and uses the skins (and sometimes cowhide) to make drums. He uses bone tools to carve arrowheads that he attaches with sinew from the aforementioned elk to the wild rose wood shafts he also harvests himself. The arrows are completed with feather fletching shed from waterfowl around wetlands and lakes such as Pyramid Lake. John even compared the velocity of those Indian arrows to that of modern manufactured arrows for a school science project.
Many of the Paiute and Washoe customs John is learning similarly overflow into his school life. The Galis Dungal he built resides at his Carson City school, where it is used to educate other students about American Indian history and culture. John himself is a big part of those lessons. Dressed in his regalia and carrying the various traditional items he has made, John performs fancy dances for his peers and teaches them about his heritage. "I am so proud of John—this is all him," says John's teacher Lorri Browning, pointing to the shelter and John's arrows and drums.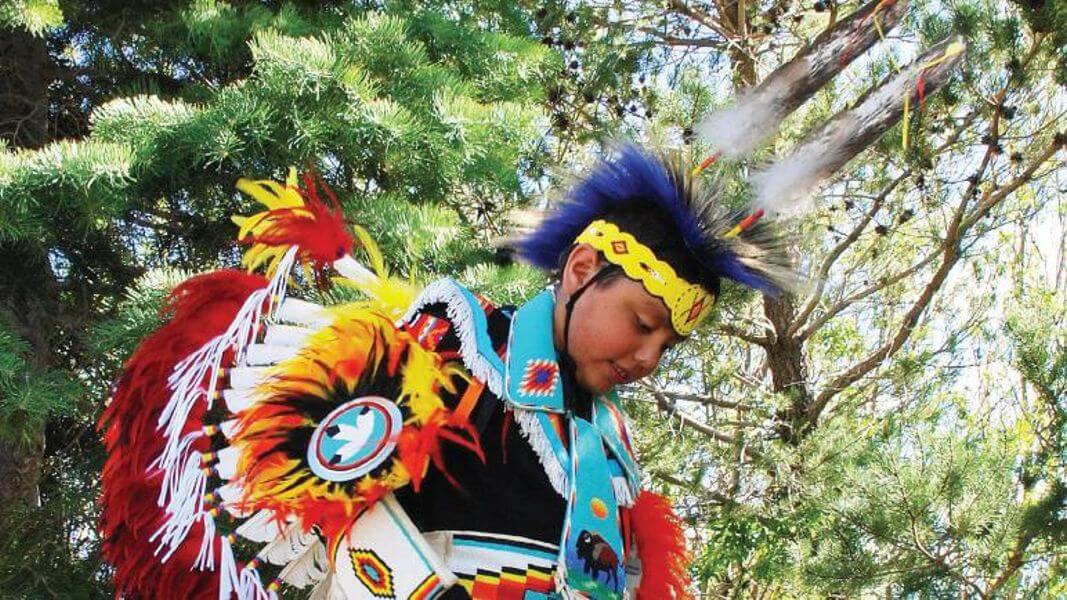 Generations ago, Paiute and Washoe children learned how to make the tools they needed to survive, how and when to harvest various foods and hunt for animals, the importance and meanings of dances and ceremonies—basically, everything—from relatives and tribal elders. Like his ancestors, John too sought the guidance of family and elders in learning the traditions of his people. "John is the only boy I've seen take such a proactive role in learning our traditional ways," says Ben, brimming with fatherly pride.
Paiute elder and Reno-Sparks Indian Colony member Burton Pete showed John and his father how to stretch skins for drums, how to make bows and what wood to use, how to make the components that go into constructing arrows, and how to craft the intricate beadwork panels used in dance regalia. Family friends and relatives have shown him how and when to gather traditional foods such as pine nuts and how to hunt and fish as his ancestors did.
John's grandmother spoke the Paiute language to him in his early years, and Ralph Burns of the Pyramid Lake Paiute Tribe provided further instruction in the intricacies of the language. In the fall—when the season is right to harvest tule reeds—John and his father plan to work with master craftsman and artist Mike Williams to learn how to make tule duck decoys, like those found at Lovelock Cave which were used for thousands of years in traditional Paiute duck hunts.
BURTON PETE
An eager grin cracks across Burton Pete's face as he describes the intricacies of building one of his drums. Much of the talking is done with his weathered 70-year-old hands as he pantomimes the process of removing fur and fat from a hide with a drawknife and stretching the skin over a wooden frame. The work is hard, time consuming, and dirty, but to hear Pete talk about it and watch his excitement grow is to understand that all of the difficulties only add to his passion. "I don't know of anyone else who is building drums like this," he says.
Sometime in the mid-1980s Pete's son asked him for a drum like those of his Paiute ancestors. "I didn't know how to make them," says the Reno-Sparks Indian Colony member. "But I didn't want to tell him I didn't know, so I learned. I taught myself."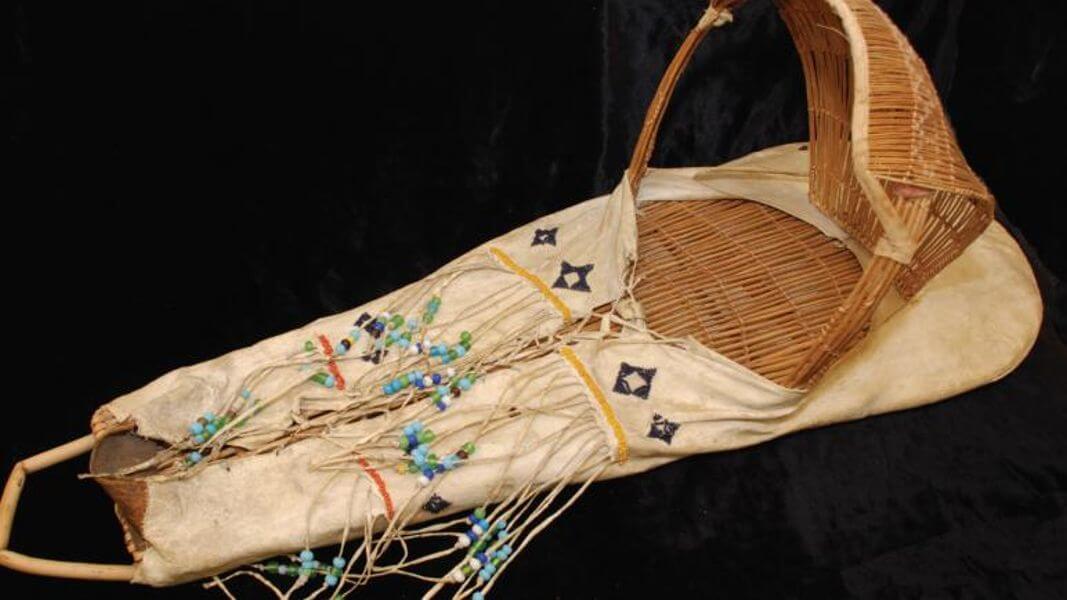 In the three intervening decades since that first drum, Pete has honed his methods into a fine art, combining the traditional Paiute techniques with lessons he has learned through trial and error. A drawknife—typically used for woodworking—replaces the rib bones his ancestors used to clean skins, and cowhide often replaces the skin of deer and other game animals because of its durability and availability, but the process remains very similar to that of past generations. "Many of the traditional ways have been lost," Pete says. "But people today can experiment and learn how it used to be done."
A few years ago, father and son Ben and John Rupert approached Pete, intent on learning his drum-making skills. Others had expressed interest before, but they had never dedicated the time required to actually build a drum from start to finish. "Ben and John were the first to stick it out and learn so much with me," Pete says. "John's interest is unusual for such a young person. I'm 70 years old and won't be here forever. I'm glad John knows this."
After learning how to make drums, the Ruperts sought more of Pete's traditional teachings and eventually learned how to make bows and arrows and how to collect the various components for the arrows. Pete taught them that arrow points had to be chiseled with animal horns because the hardness of a steel hammer shattered the brittle obsidian, and that feathers for fletching shed by waterfowl were a good alternative to the traditional (and now endangered) eagle and owl feathers used by their ancestors.
While no one has utilized Pete's encyclopedic knowledge of traditional crafts to the extent that the Ruperts have, many people have seen the master craftsman's work in action at various powwows throughout northwestern Nevada and at Native American cultural celebrations and demonstrations such as last November's Trembling Leaves Native American Culture Day at Rancho San Rafael Regional Park in Reno.
RALPH BURNS & CHRISTINA THOMAS
"It is estimated that, if nothing is done, half of the 6,000-plus languages spoken today will disappear by the end of this century…humanity would lose not only a cultural wealth but also important ancestral knowledge embedded, in particular, in indigenous languages," reads the United Nations Educational, Scientific, and Cultural Organization's webpage devoted to endangered languages. A tab on the page links to an atlas of languages in danger. Among those listed are Northern and Southern Paiute, Shoshone, and Washoe.
As disheartening as UNESCO's map and estimation are, there is a ray of hope in people like Ralph Burns and Christina Thomas. The two are helping to ensure the survival of the Northern Paiute language one classroom at a time. "It's a dying language," Burns says. "But we have a chance to save it now."
Burns has been teaching the Paiute language since 1996. It is offered as an elective class at Edward C. Reed High School in Sparks, one of the many schools where Burns' knowledge of the language and the history and traditions of his people are utilized. "It's always a special treat when Ralph comes to visit," says Reed teacher Olivia Lepage.
Not unlike more traditional language classes such as Spanish and French, the students speak, write, and interact in Paiute. There is also a strong emphasis on culture, and stories such as those Burns shares are a major vehicle with which the language is taught. "The Paiute language hasn't historically been written down, but rather passed on orally," he says.
One of the young Paiutes who Burns has helped teach is Christina Thomas. The University of Nevada, Reno student was the first from the institution to use Paiute to fulfill the university's foreign language requirement. In 2010, Thomas was asked to help with the class at Reed High School, which is comprised of children of Paiute descent. "I wanted [these] kids to have this class," she says. "And if I don't help, who is going to?"
More than an interesting topic, the class shows its students what a proud heritage they have, and the teaching methods employed by Burns, Lepage, and Thomas are engaging and fun. Thomas has also started several well-received Paiute youth groups in the region to teach children about their heritage, traditions, and language outside of the classroom. "I never thought they would be so successful," she says.
MIKE WILLIAMS
"I want others to be able to see what our people made and how they worked and lived," says Mike Williams (pictured on pages 1 and 24) in a 2004 Nevada Magazine article by former editor and publisher Joyce Hollister. The artist and Fallon Paiute-Shoshone Tribe member studied photos of 2,000-year-old tule duck decoys unearthed from the ancient Paiute site, Lovelock Cave, and sketched museum replicas to teach himself how to make them. One of Williams' tule ducks resides in the Smithsonian's National Museum of the American Indian in Washington D.C., and Hollister was so impressed with the artist's work after researching and writing the story, she purchased several of his tule duck decoys.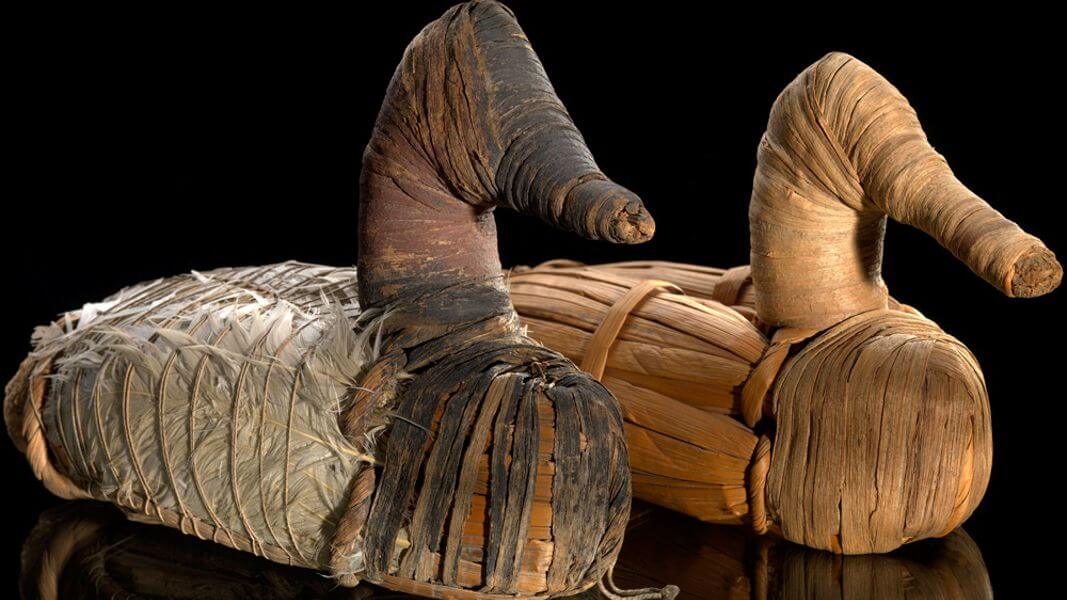 Like his ancestors, Williams harvests the tule stems in the fall before they are damaged by winter's freeze. Although he uses a modern blade to cut the tules, the decoys are bent, twisted, weaved, shaped, and bound in the same manner in which they have been for generations.
Pigment is applied to the ducks using red ochre, which Williams collects from Northern Nevada mountains, and black resin from burned piñon pine trees. He sometimes applies feathers for a realistic effect—of the 11 tule duck decoys found in Lovelock Cave, nine were painted and feathered. "It is my purpose in life to teach this art and pass it on," he says.
Get Inspired
Related Stories