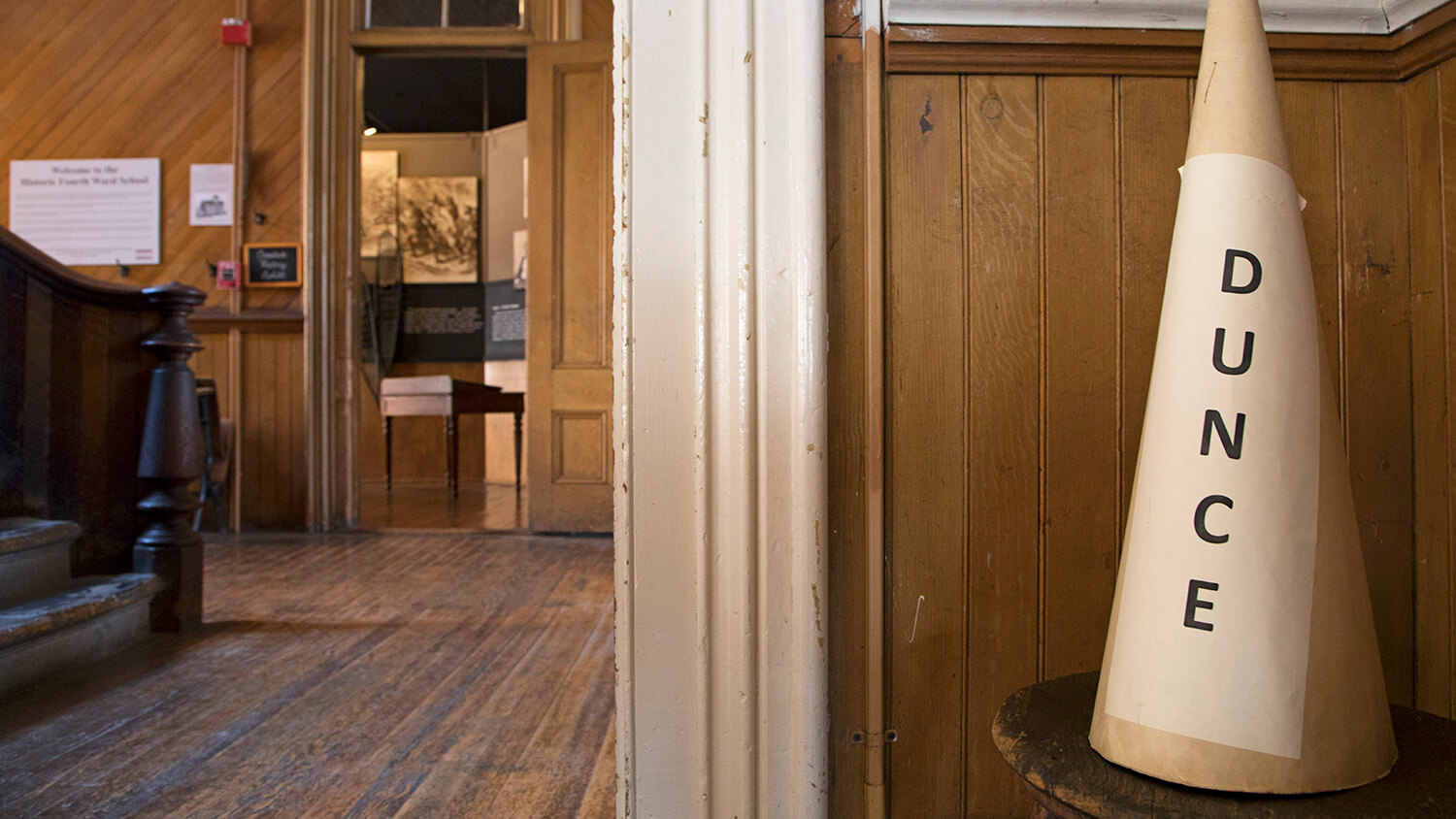 27 Ways Virginia City's Fourth Ward School Museum Will Surely School You
Is there a better way of being connected to a place than by way of history? Harrrrrd no friends, especially when it comes to hitting up the richest place on earth during the 1800s, and all the mind-melting amenities these Silver Kings built as benchmarks of success, that still exist and beg a proper visit to this day. We're talkin' champagne wishes and caviar dreams for real up in Virginia City, guys. From the oldest (and certainly most opulent) Catholic Church in Nevada, to an Opera House lavish enough to anchor Twain's first live performance, to Japanese Cherry Blossom trees lining graves in a high desert landscape, to clubs that require a million dollar bank account to be part of… it's all the real thing up in Virginia City.
The best of the best! That's what these Comstock billionaires were after, even if that meant hauling items from their freshly departed native lands 'round the Horn to San Francisco, and up the Eastern Sierra by horse and carriage to the most buzzed about boomtown in the West. Of all these world-class establishments—some that were built three times over—do you think they were about to be skimping when it came to their kiddos? No shot in Hades, when it came to their babies. A totally perfect place to use as your Lake Tahoe Loop landing pad, it's high time you throw it in park and explore the Historic C Street, the Historic Fourth Ward School Museum & Archives, and the magic that very clearly lies within. You know what they say… education is a powerful thing nobody can take from you. Some might say you can even change the world with it. #NVMuseums
Straight out of the gate, this massive beauty Second Empire-style school is the last of its kind in the USA.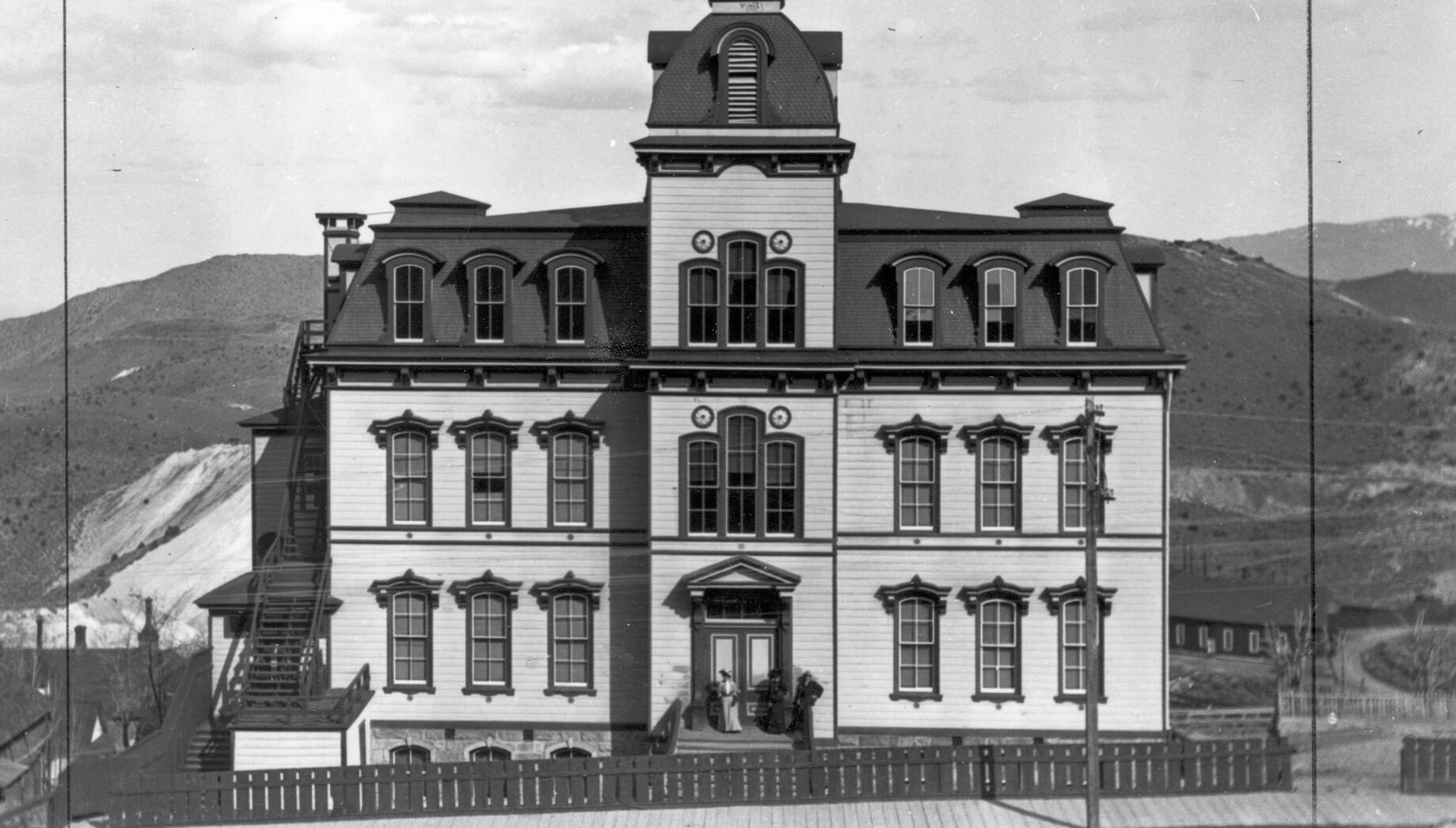 If you've been living under an ichthyosaur, the Comstock Lode—or largest silver strike in the world—created Virginia City, drawing thousands of people from all over the globe.
The most qualified hard rock miners on planet Earth were recruited to work here, and later followed by women and children. As the Comstock boomed, they needed more infrastructure to support these minorities…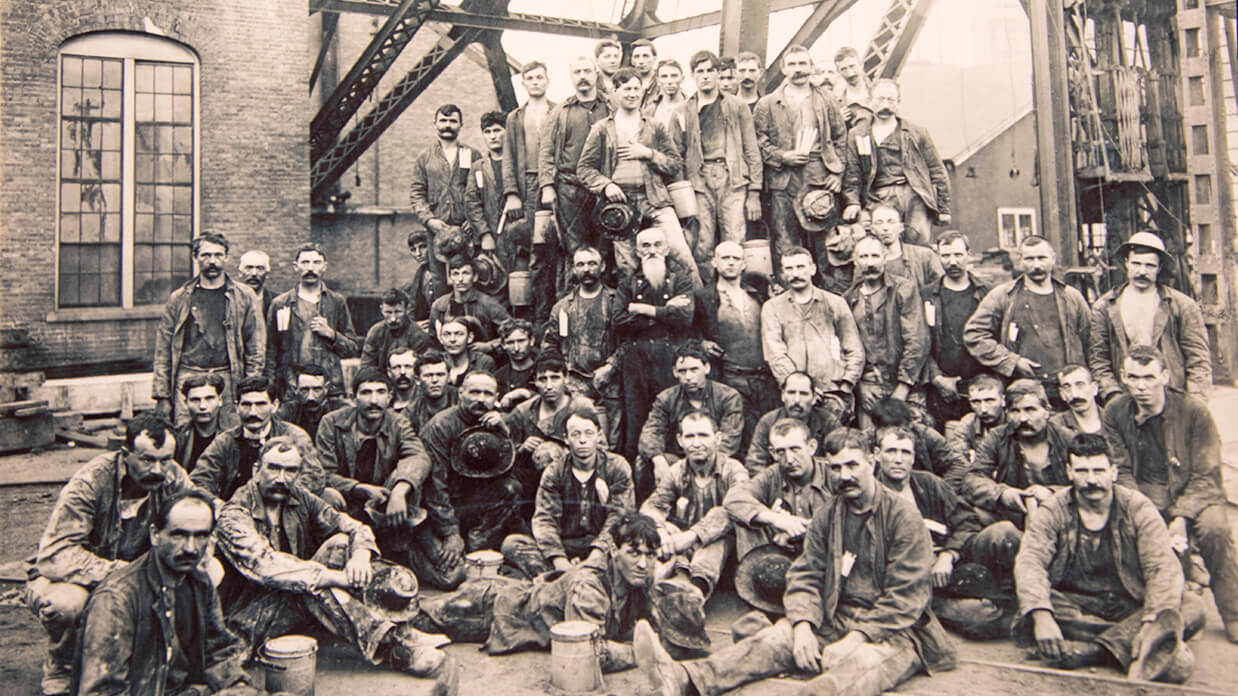 That, and what goes along with the richest place on Earth? The best of the best across the board, baby: saloons, banks, churches, and of course, a finely educated community.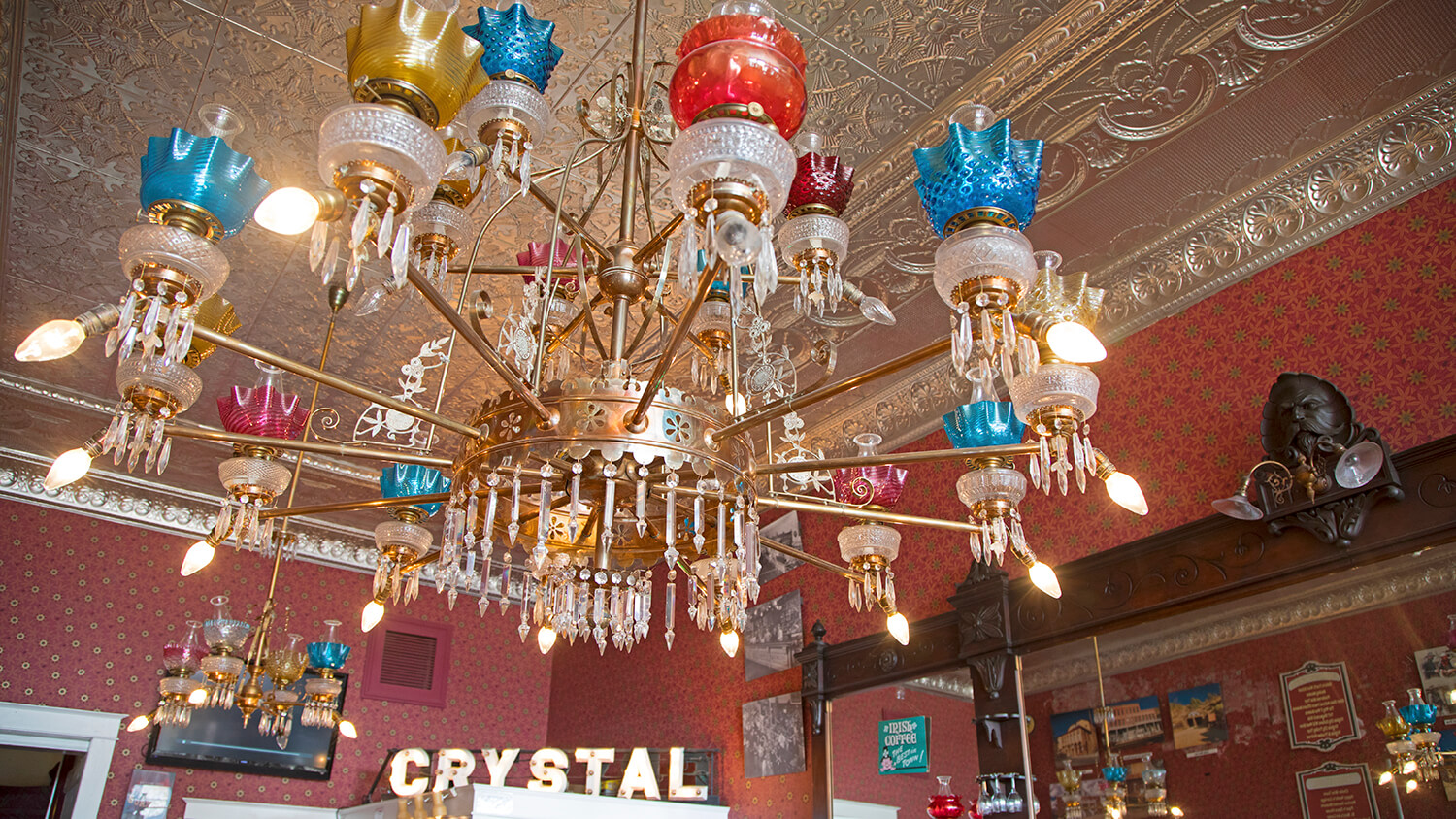 Virginia City's Great Fire of 1875 wiped just about everything out in the most tragic of ways. The city slowly rose from the ashes, with plans for a fabulous new school leading the charge.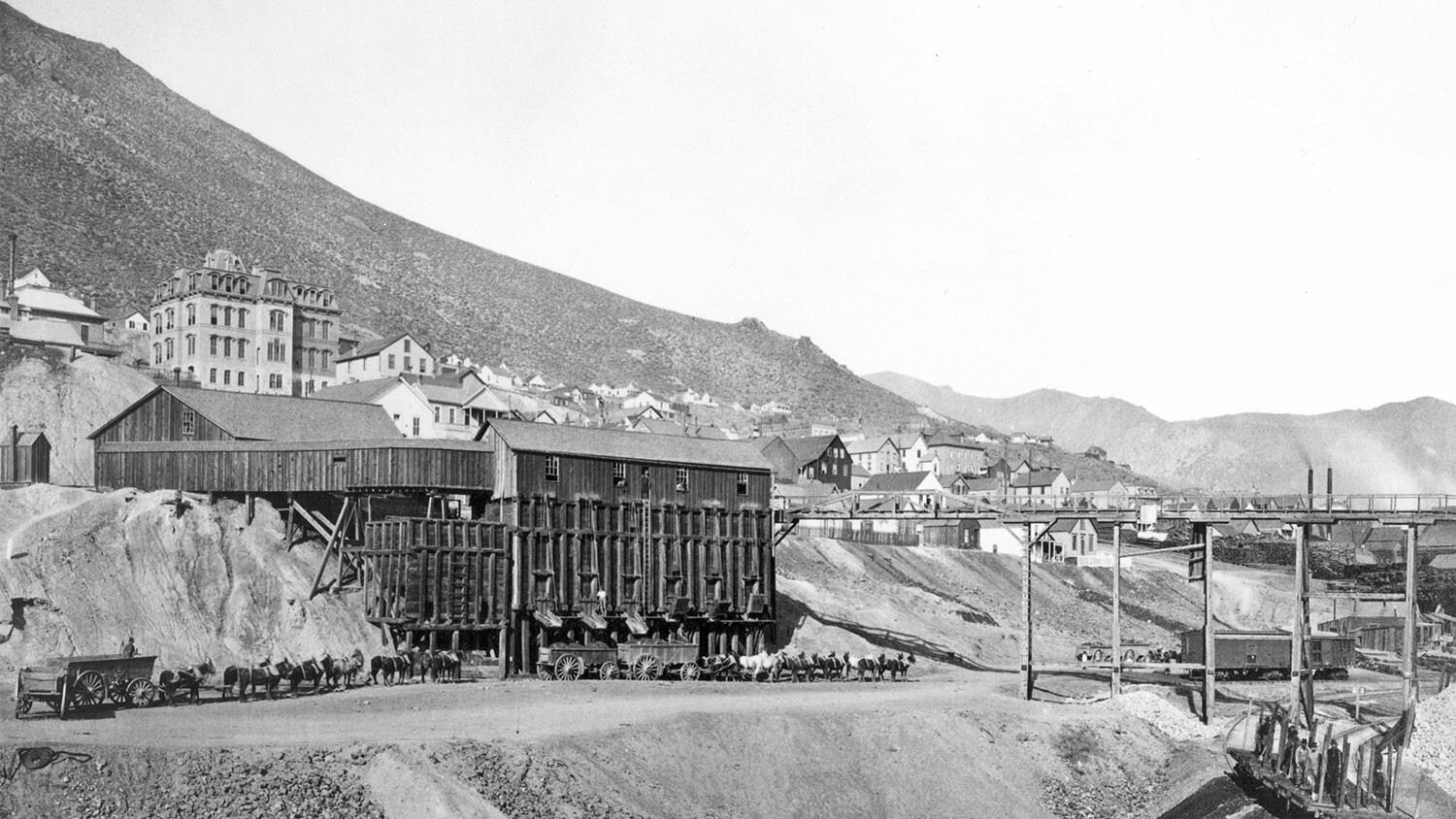 And in 1876, it happened! The Fourth Ward School opened its doors to 1,000 young students, and you better believe it was the fanciest thing anyone had ever seen, but also Virginia City's gift to Nevada as a monument to America's Centennial.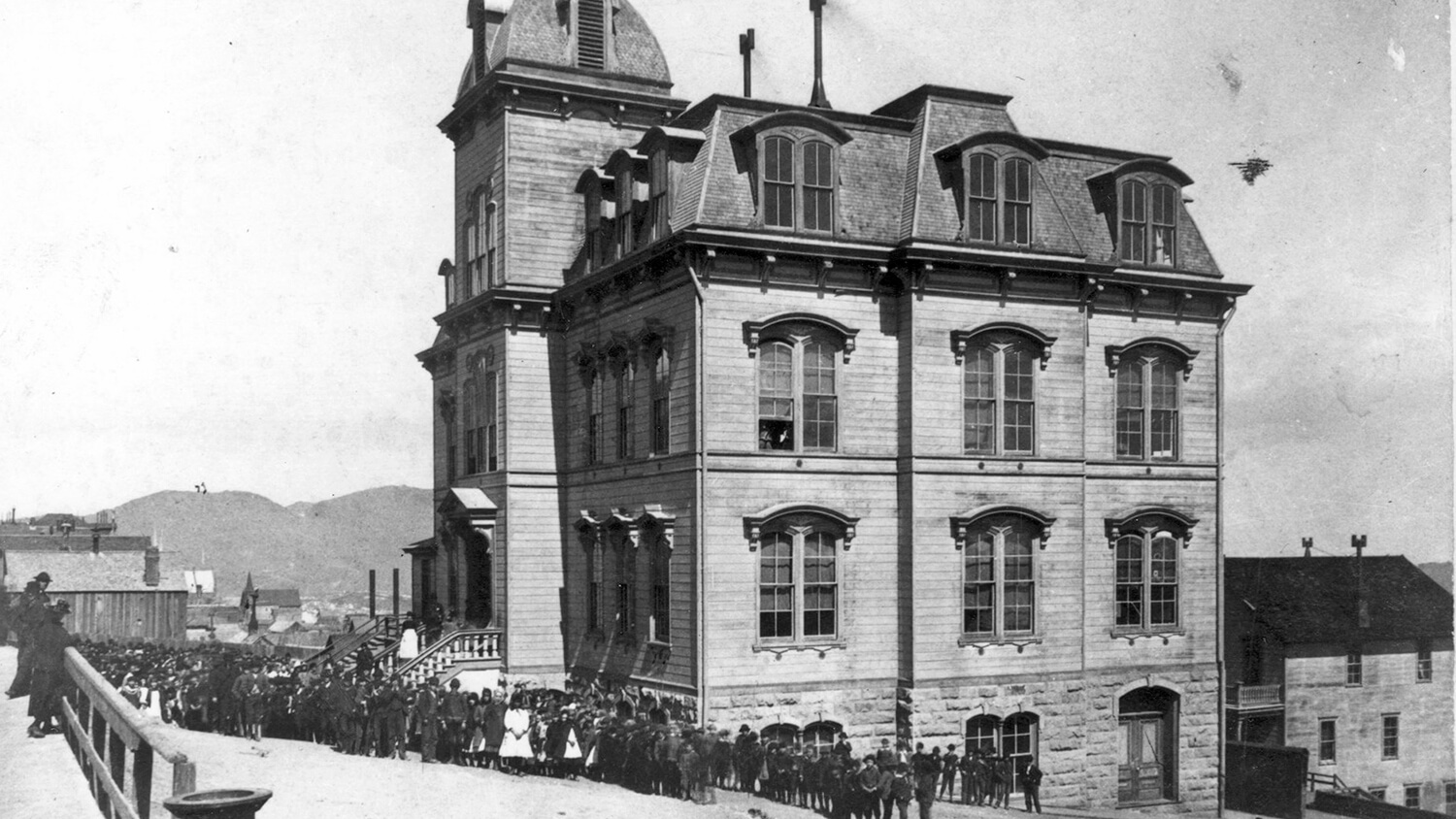 The Territorial Enterprise—or newspaper Mark Twain became famous writing for—wrote, "The pride of Virginia is the new school-house. If it is our pride today, the time is not far when it will be our glory as well. The people of the whole world…are waking up to the fact that it is cheaper to build and maintain school houses than jails."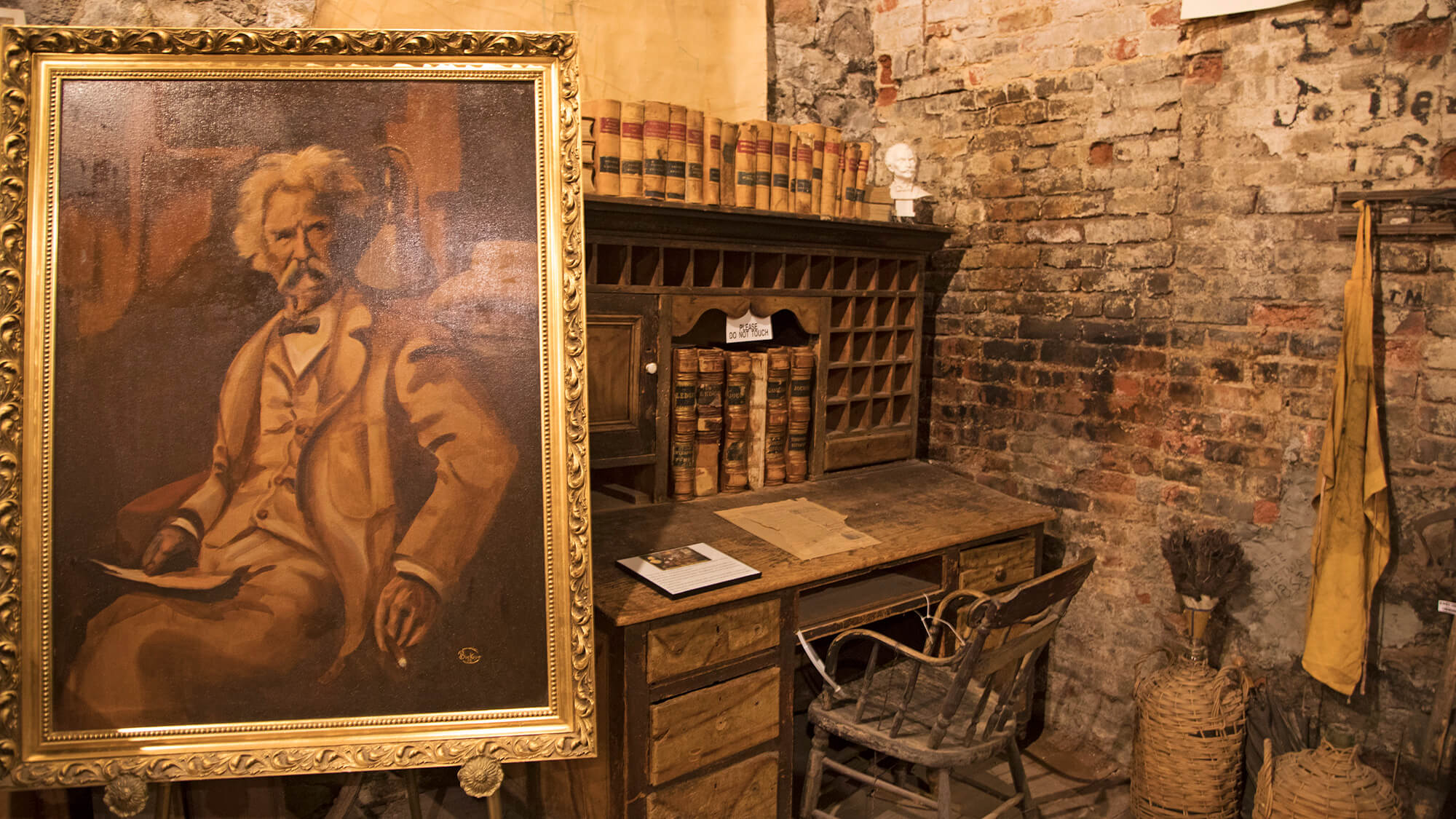 The place was decked to the nines, with all the state of the art amenities most other places in the country only dreamed of. We're talking gas lights, single desks for each student, drinking fountains and flush toilets, a real ventilation system, and forced air heat.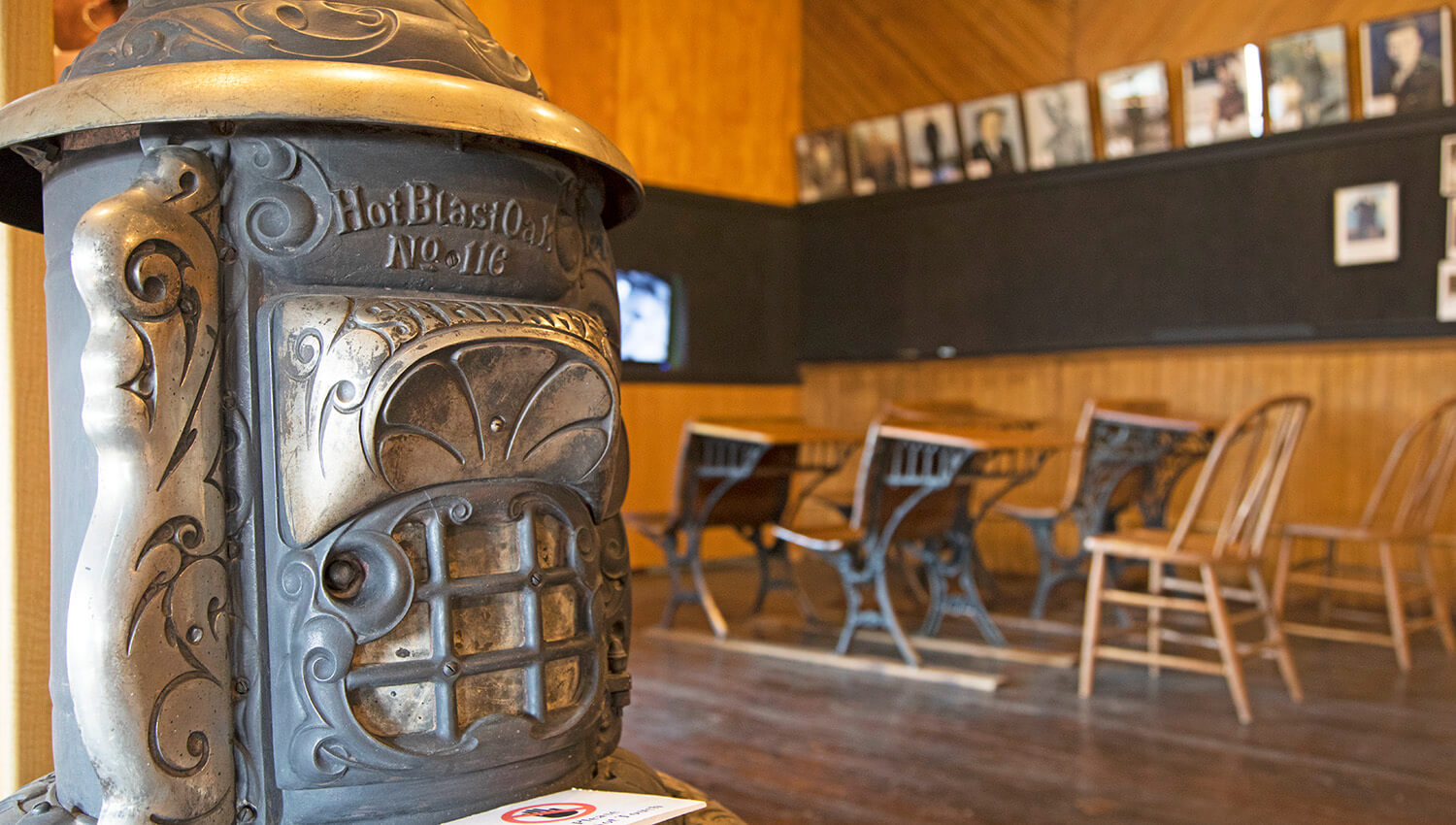 …Earning a diploma here was one of the most coveted educational accolades you could earn in the West, that was celebrated by a ball at Piper's Opera House. Can time traveling be a thing already?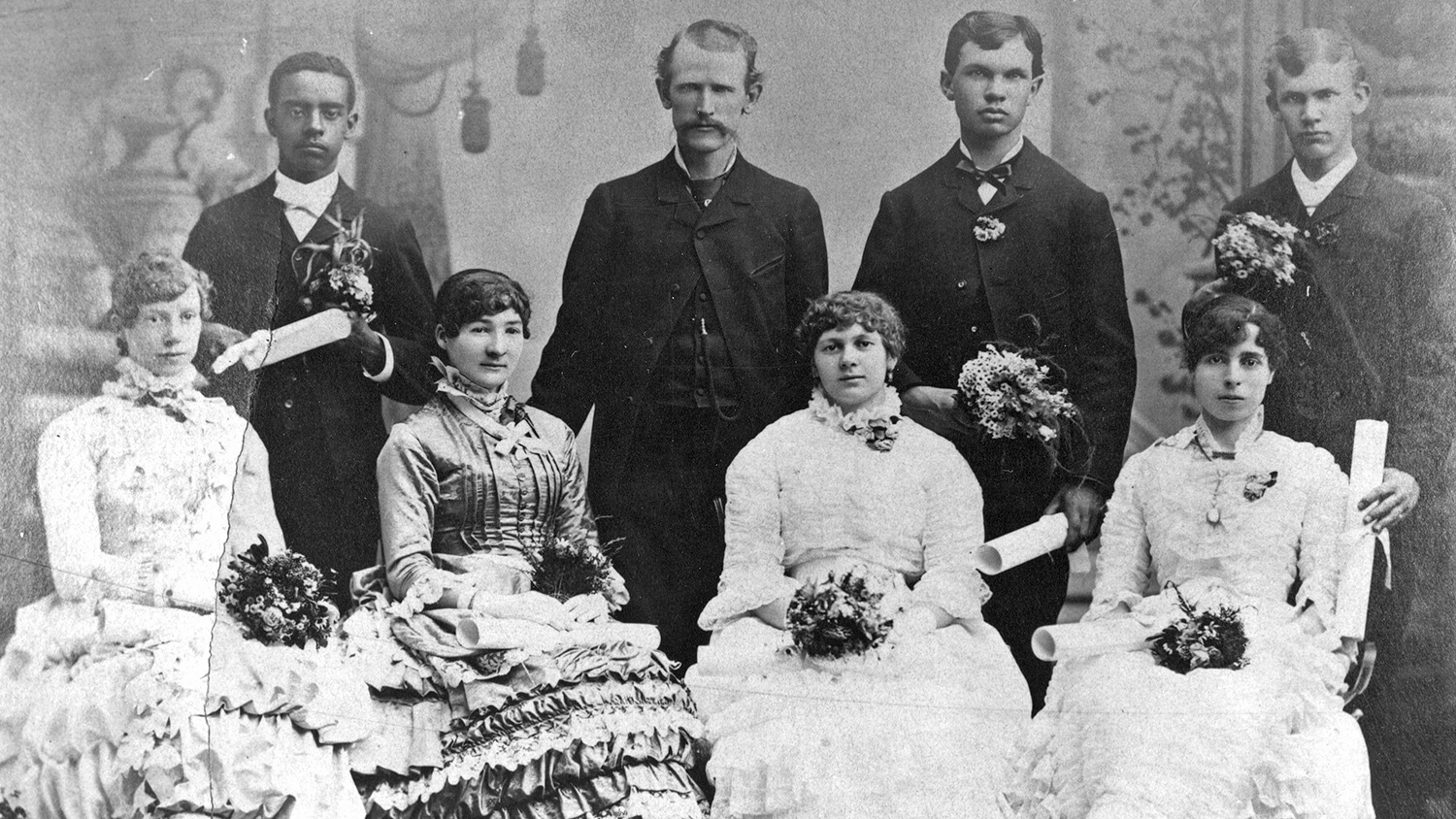 This place began as a showstopping historic school, fit for the silver screen. Today, it's an immaculately preserved window into our past, and one of the best museums in Virginia City.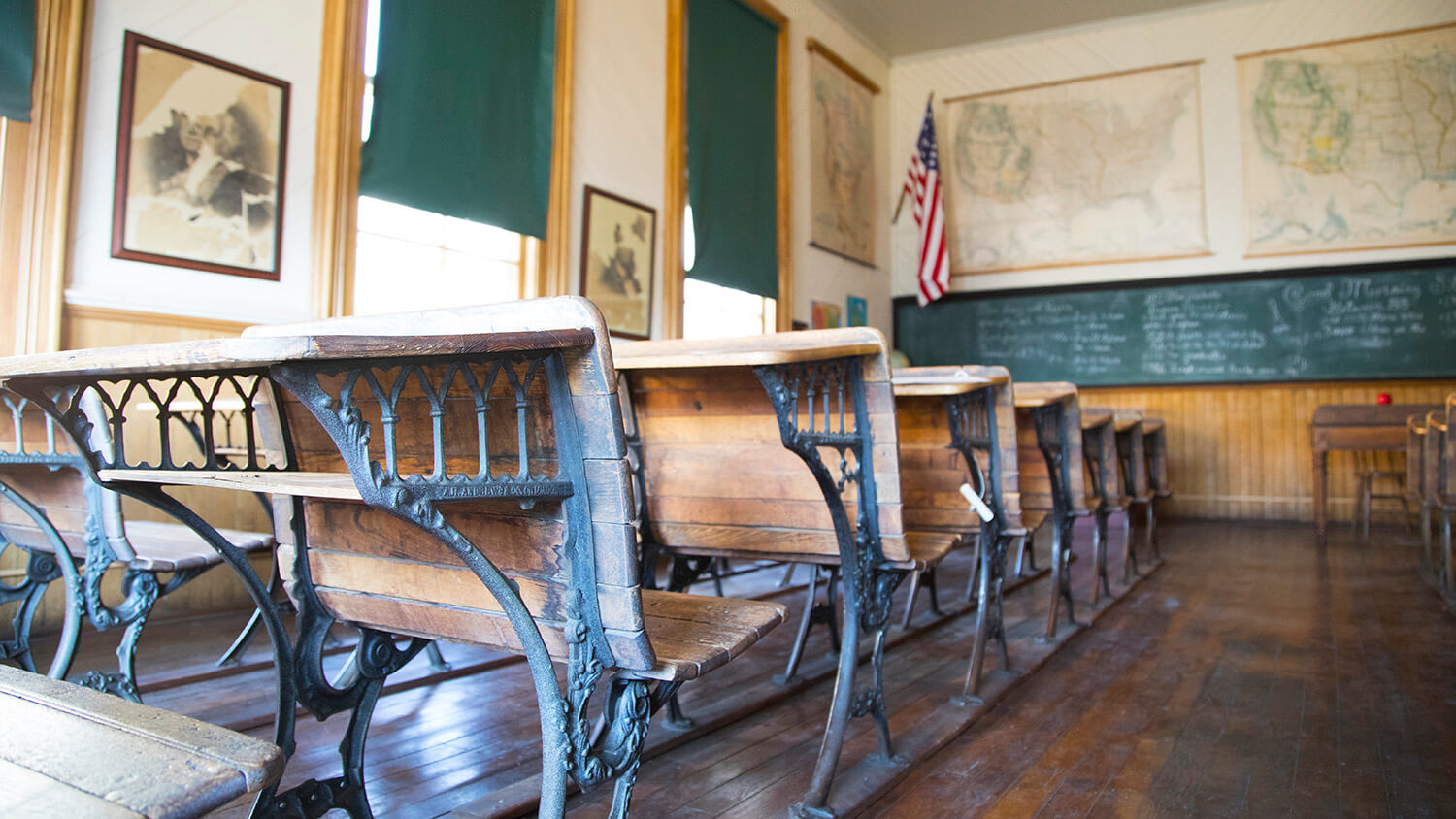 There are many museums to help peel back the page on Virginia City's story, but none quite like this one.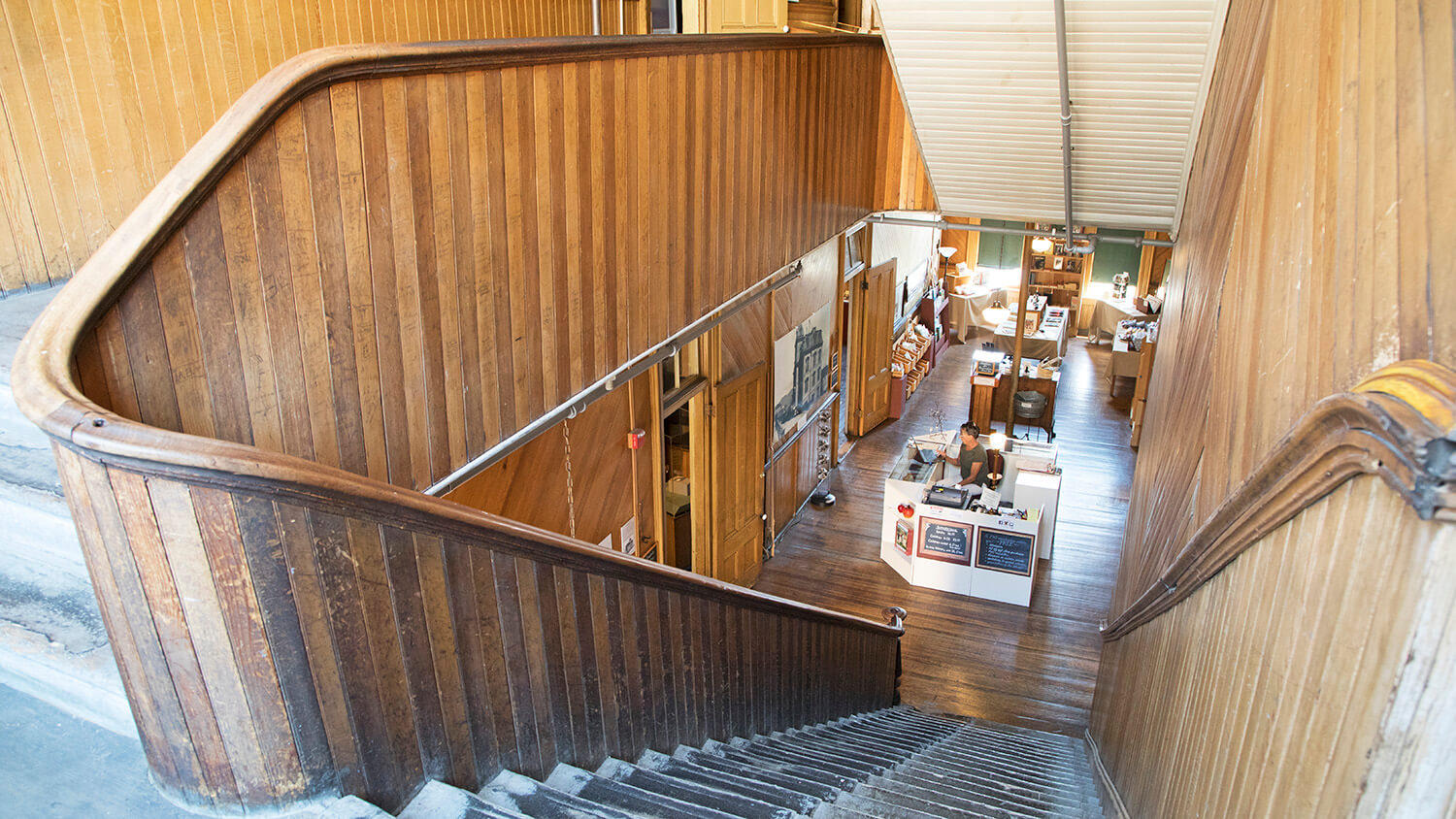 Grab hold of the past like it's your damn job by wandering through the series of exhibits, sure to getcha hooked on early days leading up to the largest silver strike of all time, and life on the Comstock…
Which attracted the best underground hard rock miners you'd ever seen…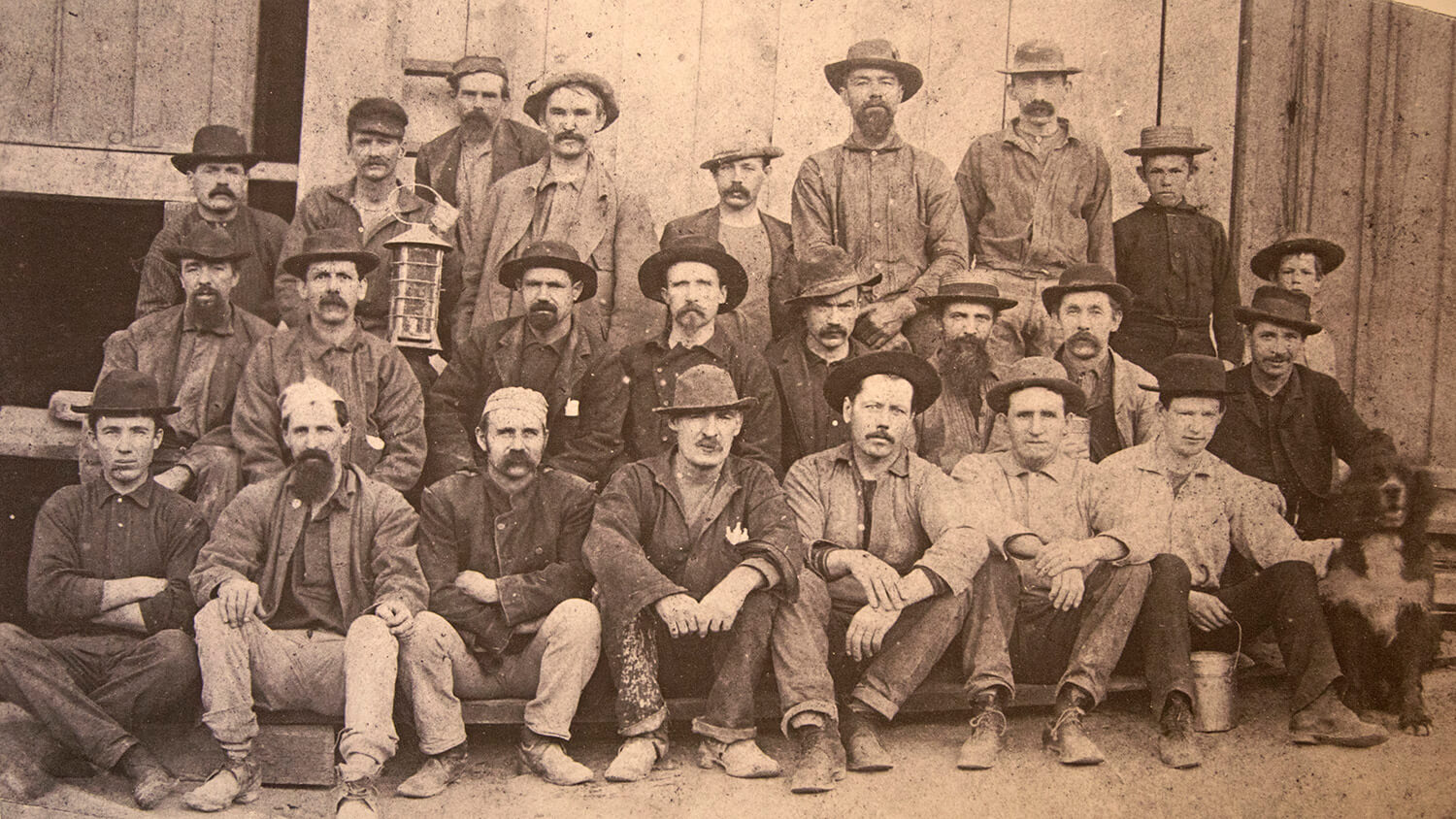 A melting pot of cultures—African Americans, Irish, French, Germans, American Indians, Cornish English, Chinese, Mexicans, Finns, Chileans & Russians—You'll have to see photos & stories of to hammer home Virginia City's worldly grandeur…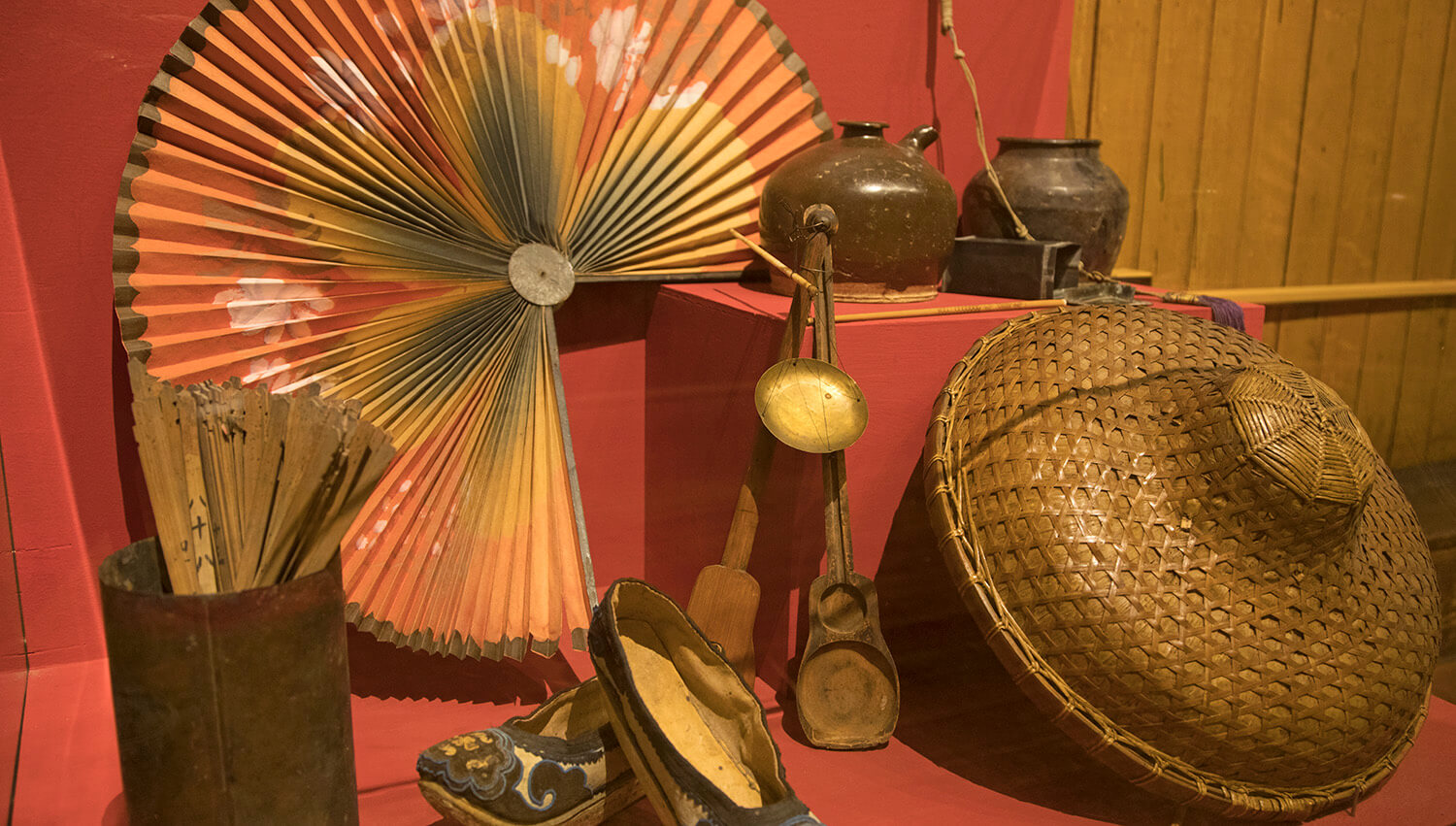 And the places they tossed their hard earned coin around, like the bajillion saloons & gambling halls lining Historic C Street…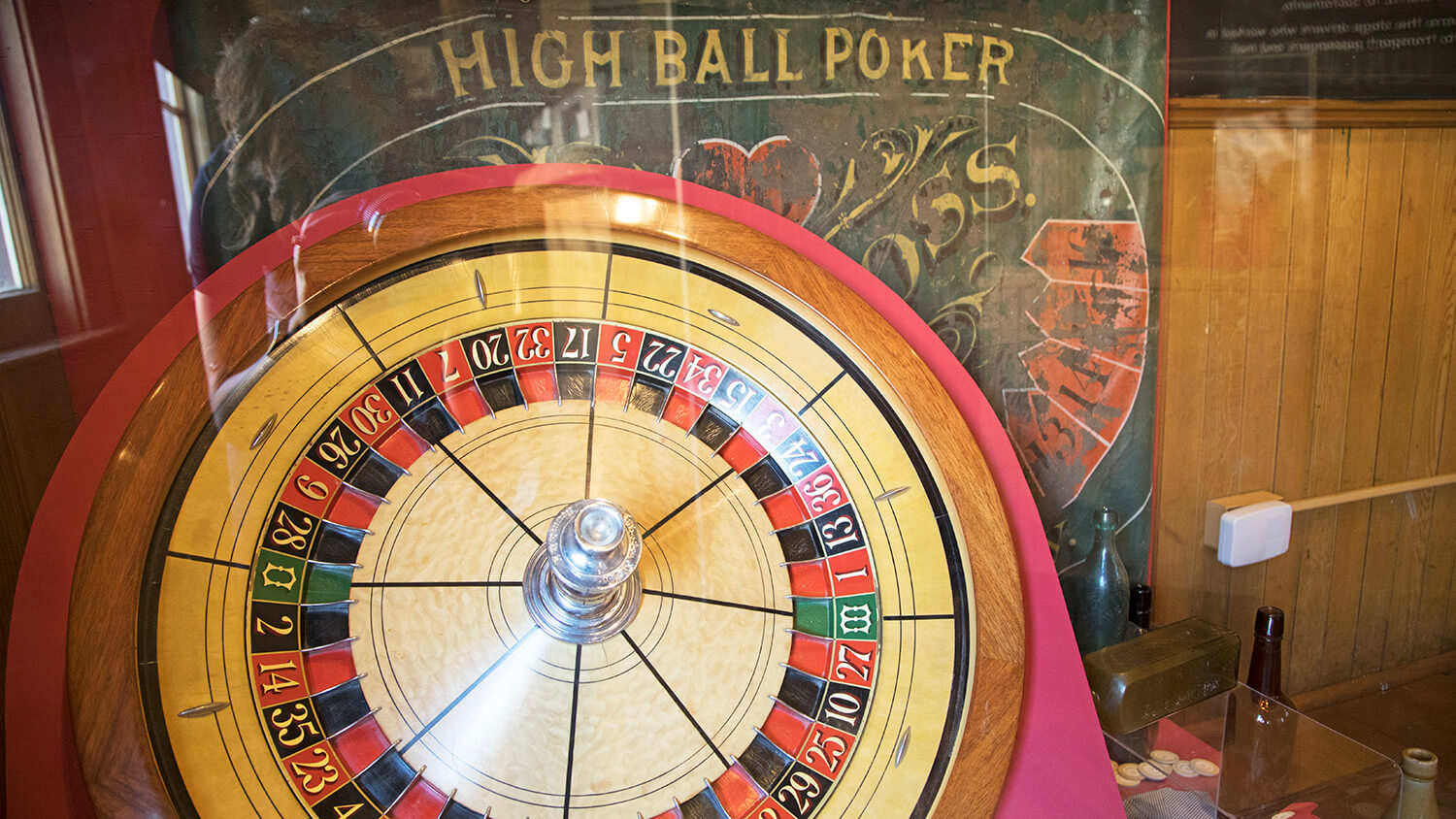 Their hospital…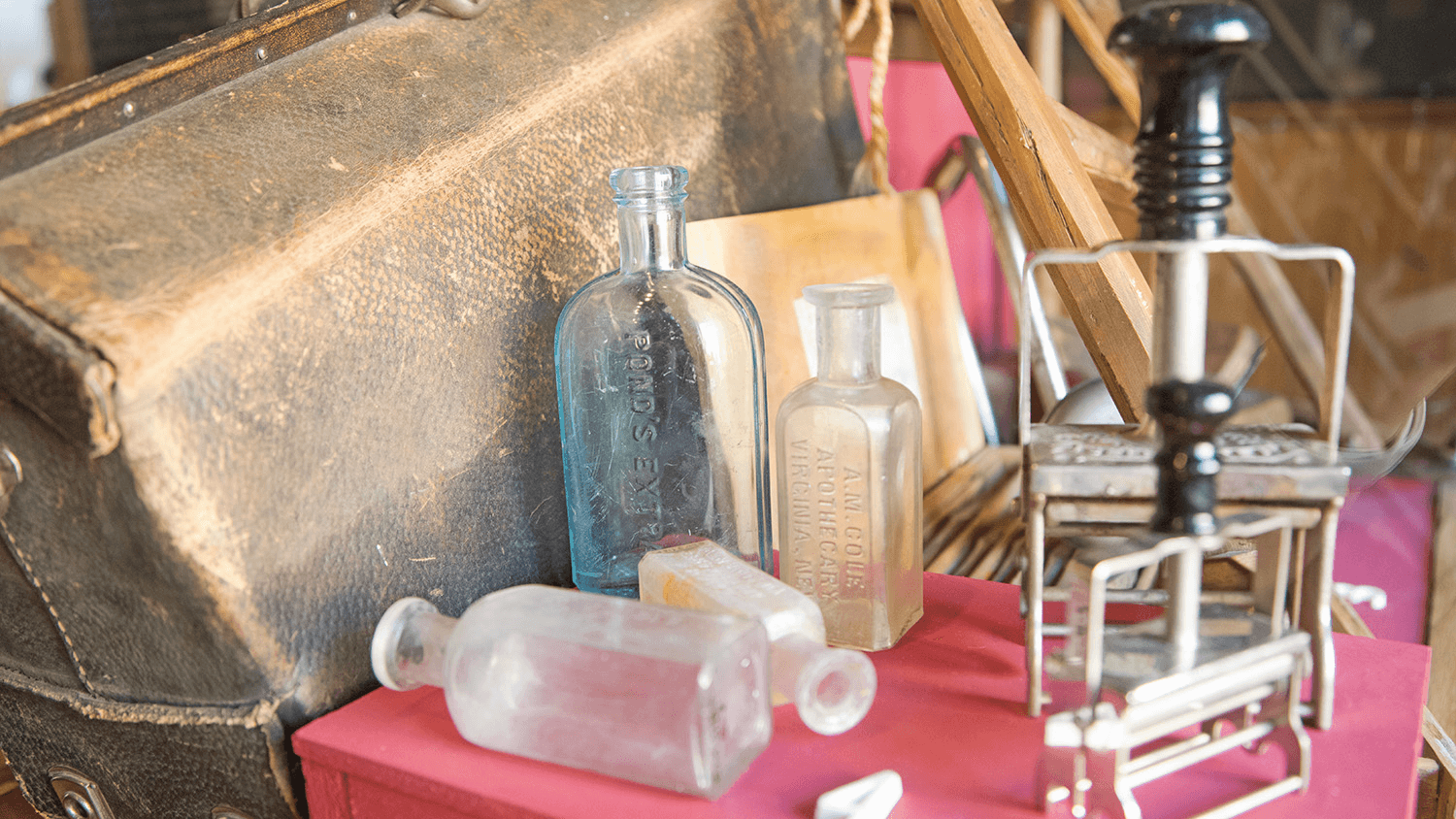 Churches…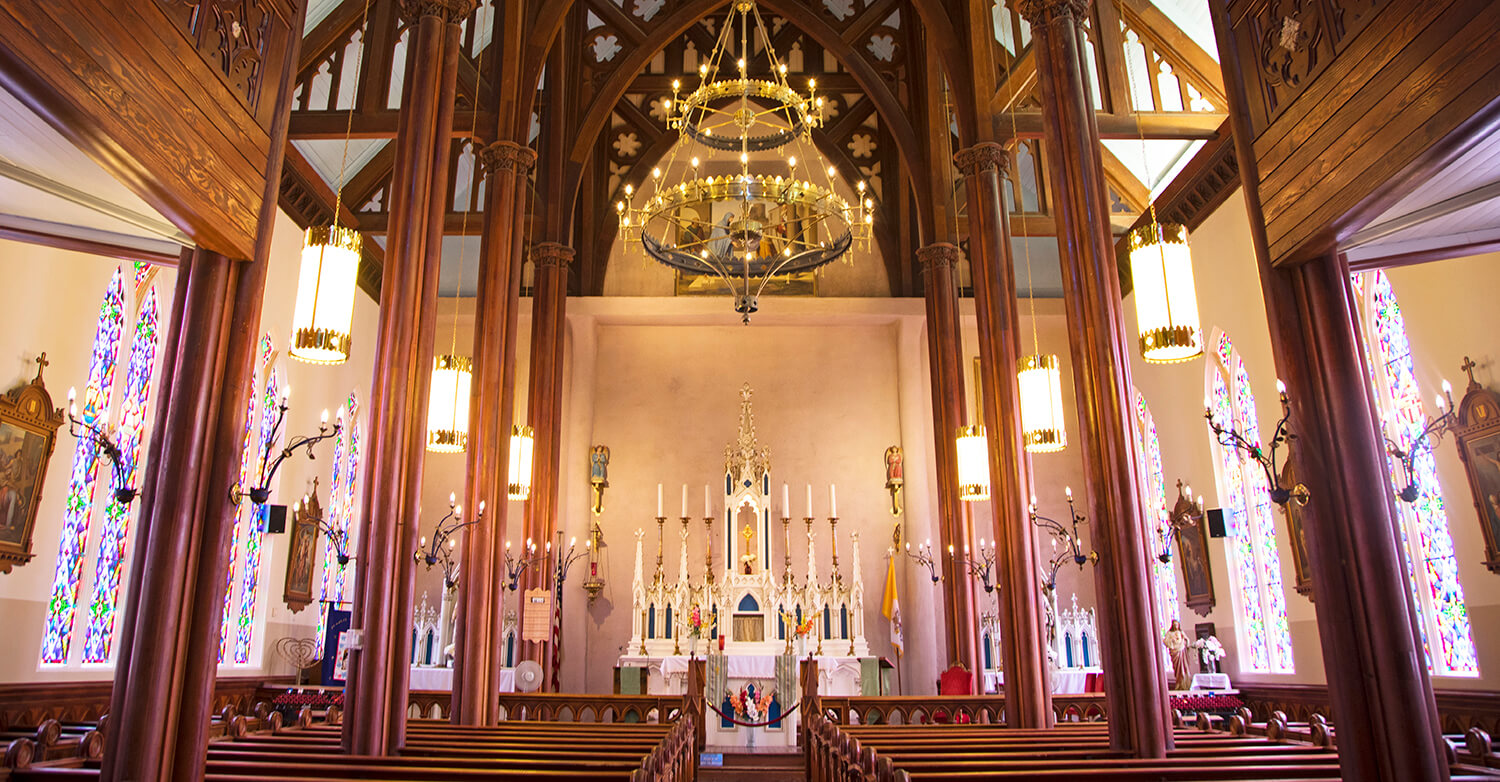 Cemeteries…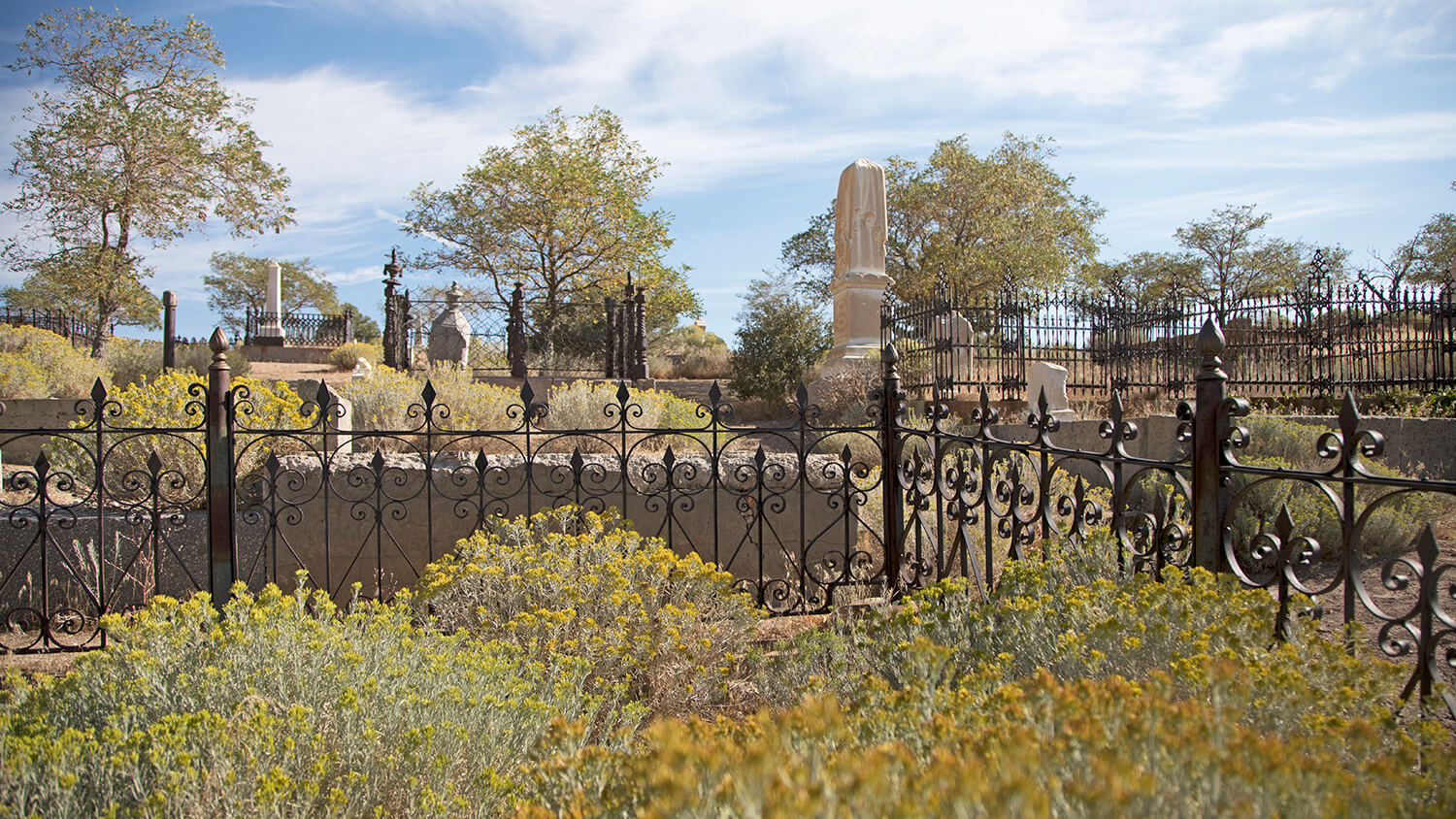 And the most famous newspaper publication west of the Mississippi.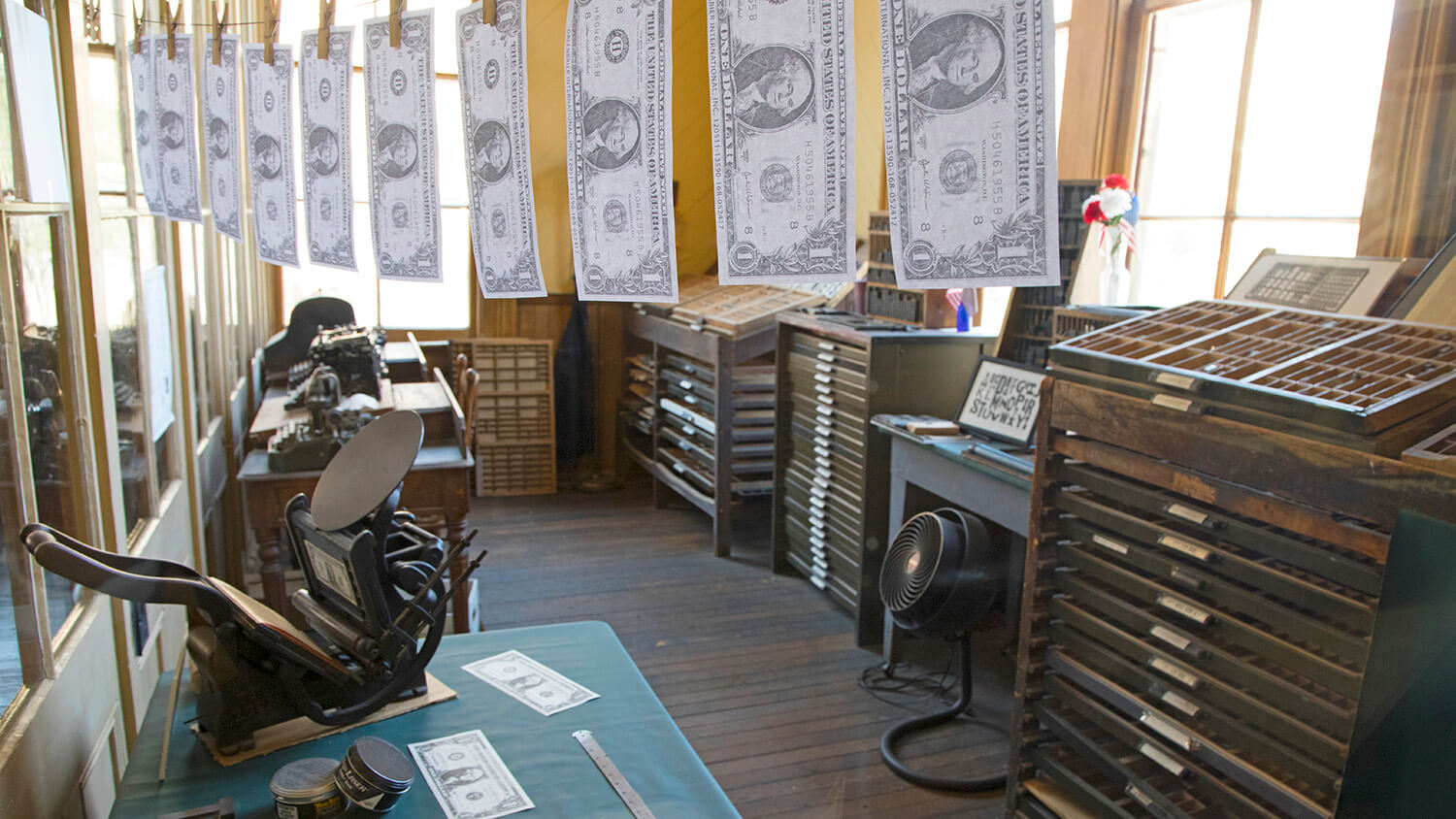 Be sure to pay a nod to the miners who funded the development of the west coast…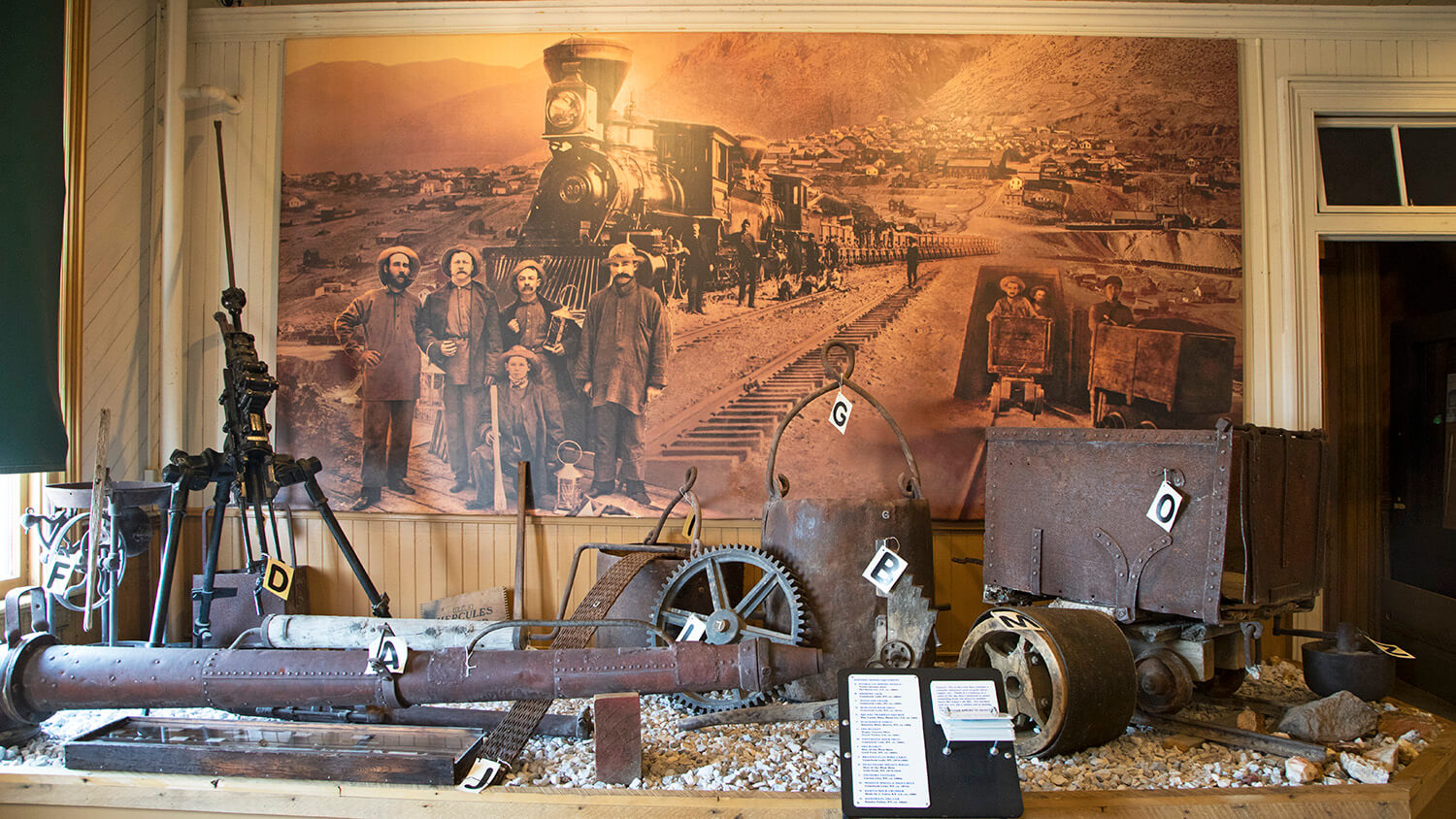 And swing through the alumni room…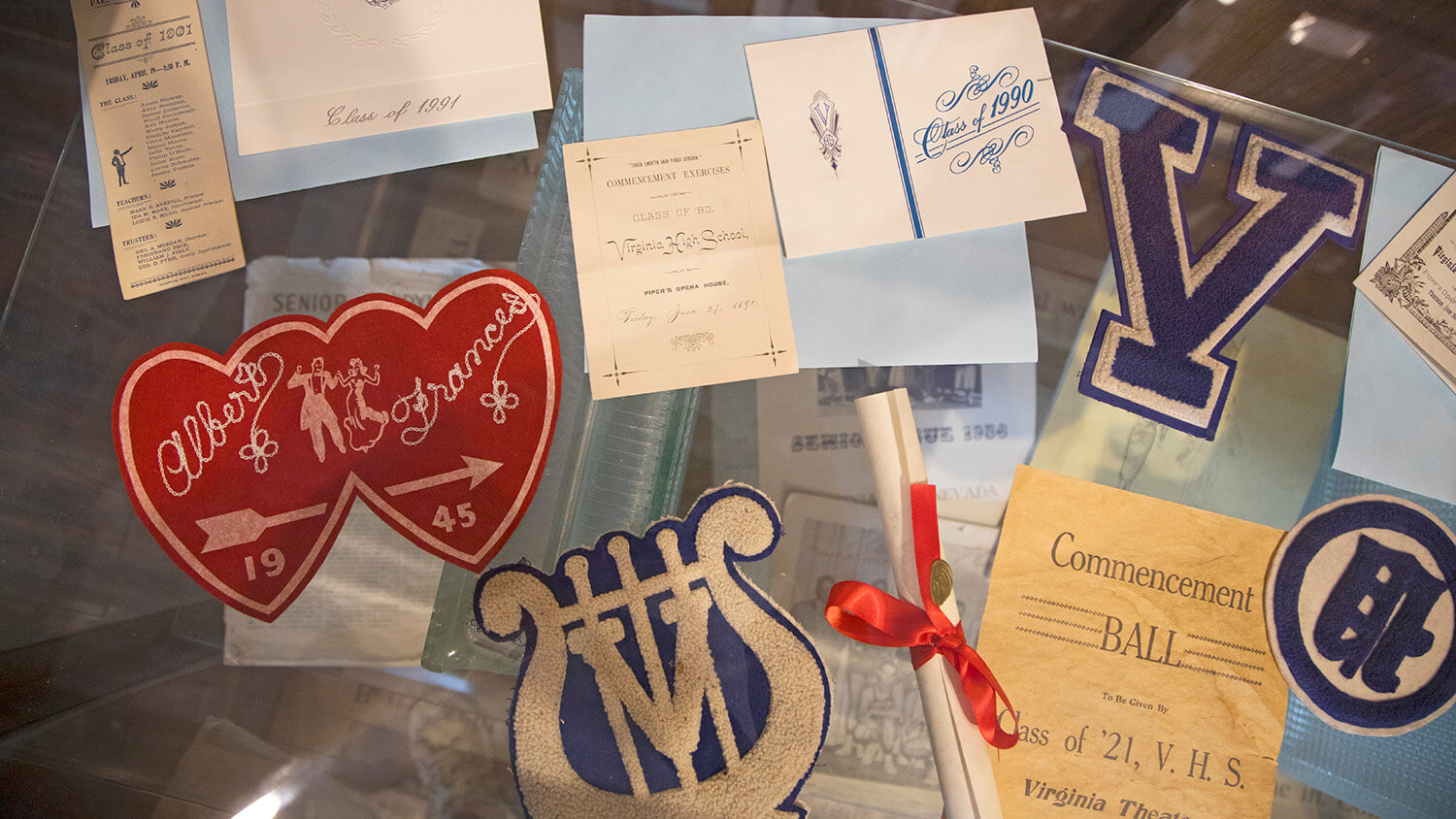 Where you can really understand what it was like to be a student here…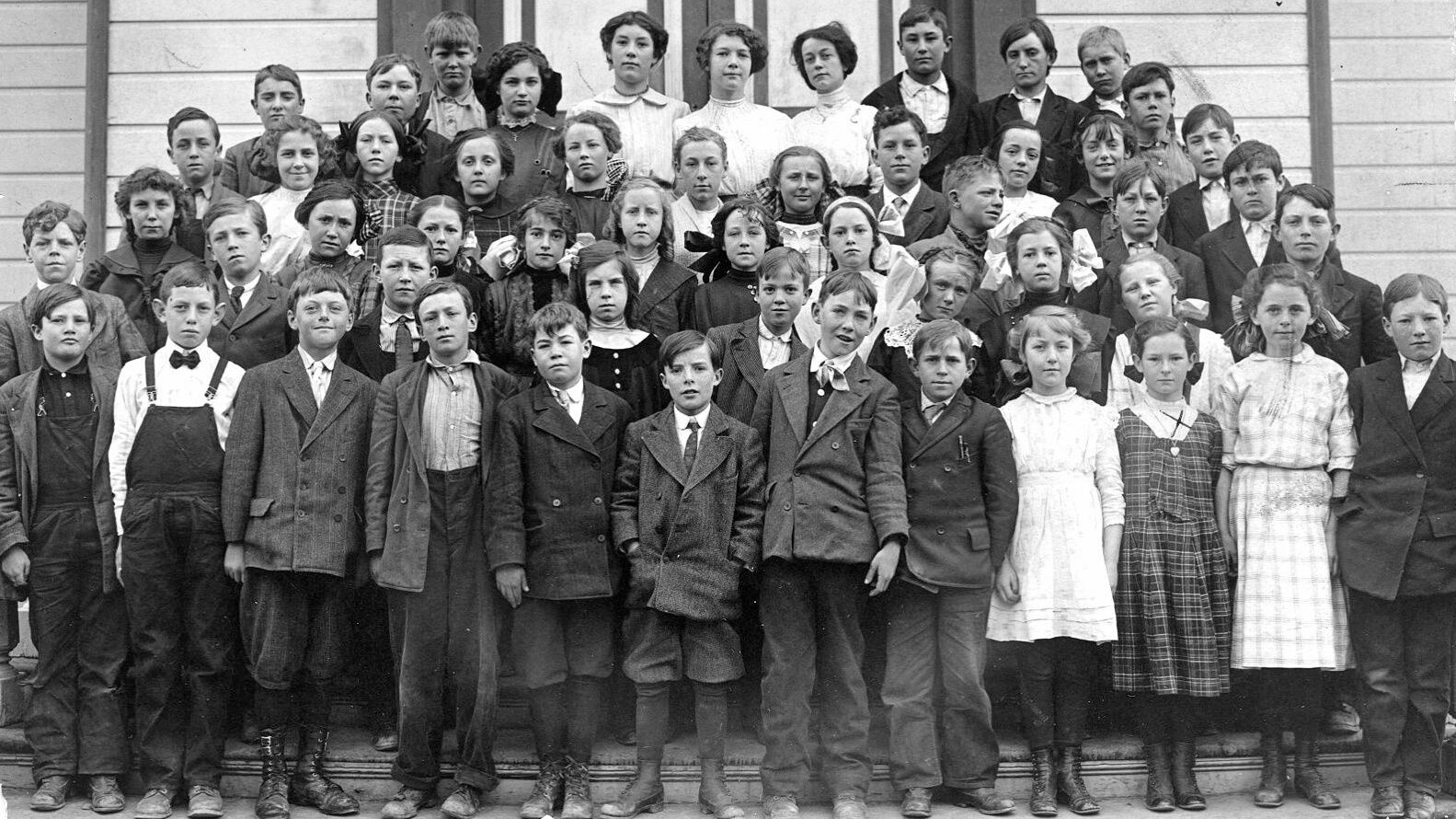 …And the women who served this school for 60 years.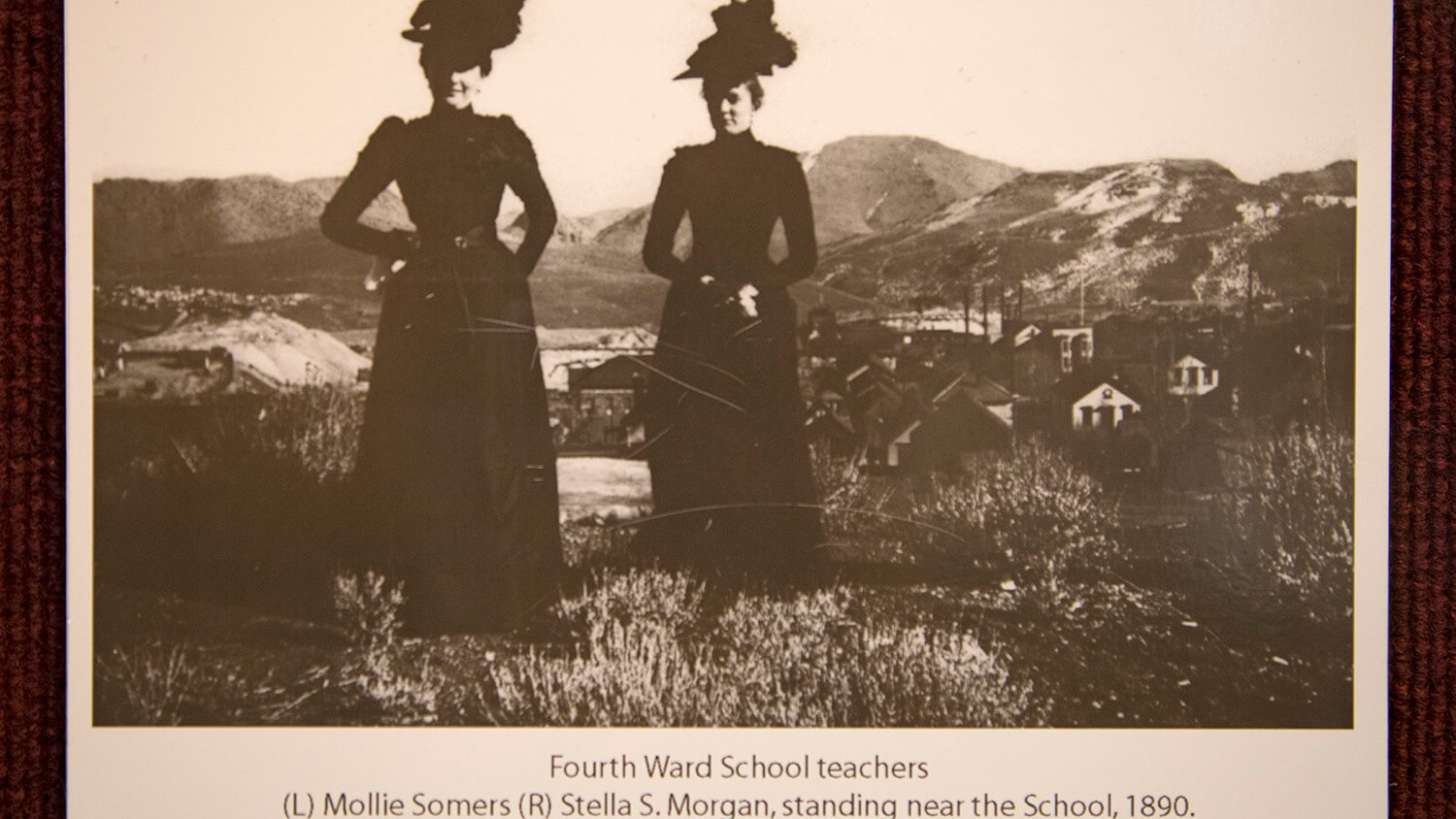 Before you jump back on that Lake Tahoe Loop, be sure to zero in on a lesson plan from the era…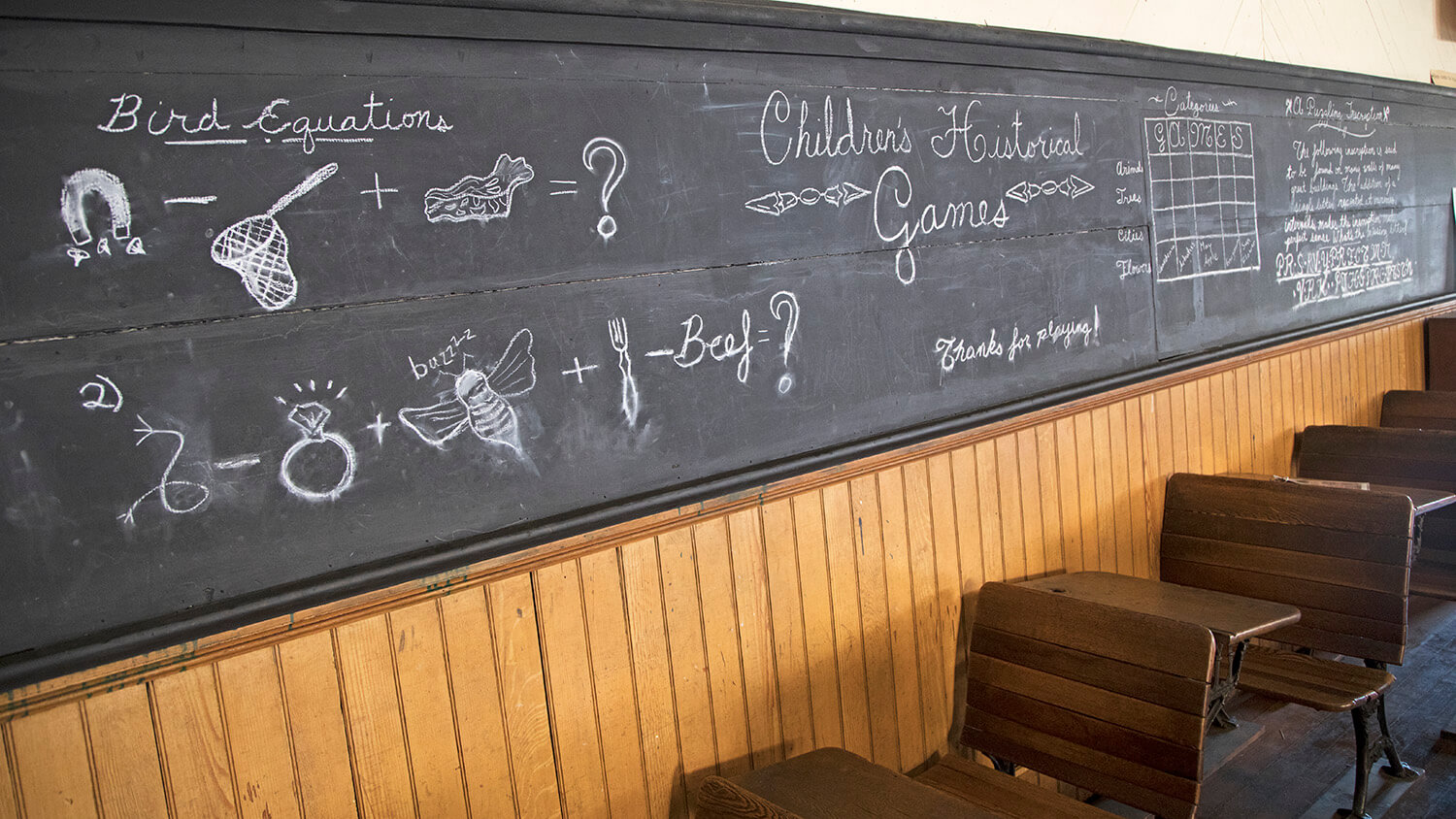 Snag a photo op with the dunce cap, 'cause who're you kidding? We know you want to…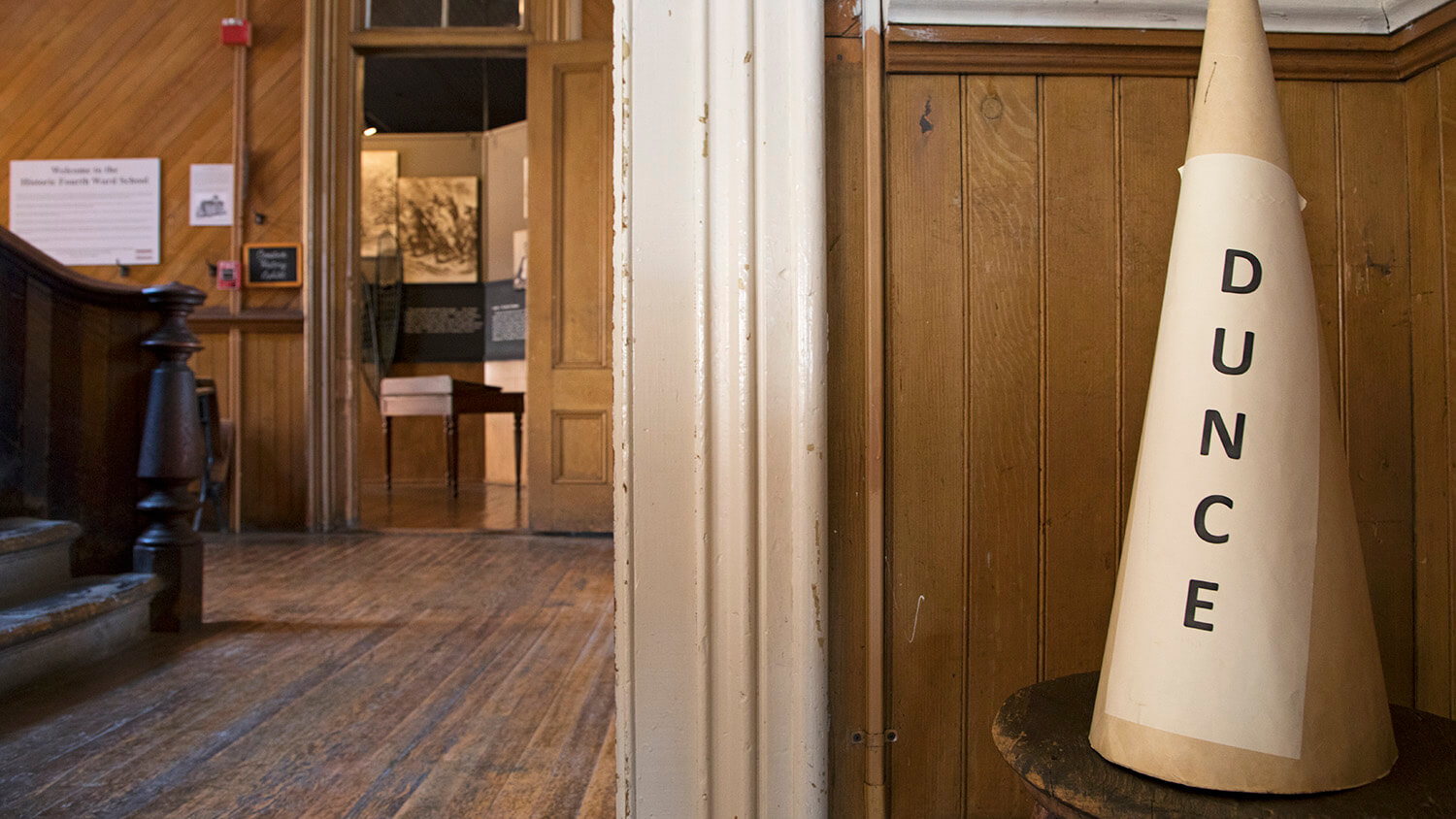 And even ring the school bell, because by now, we know you love the Fourth Ward (and it's history!) as much as we do.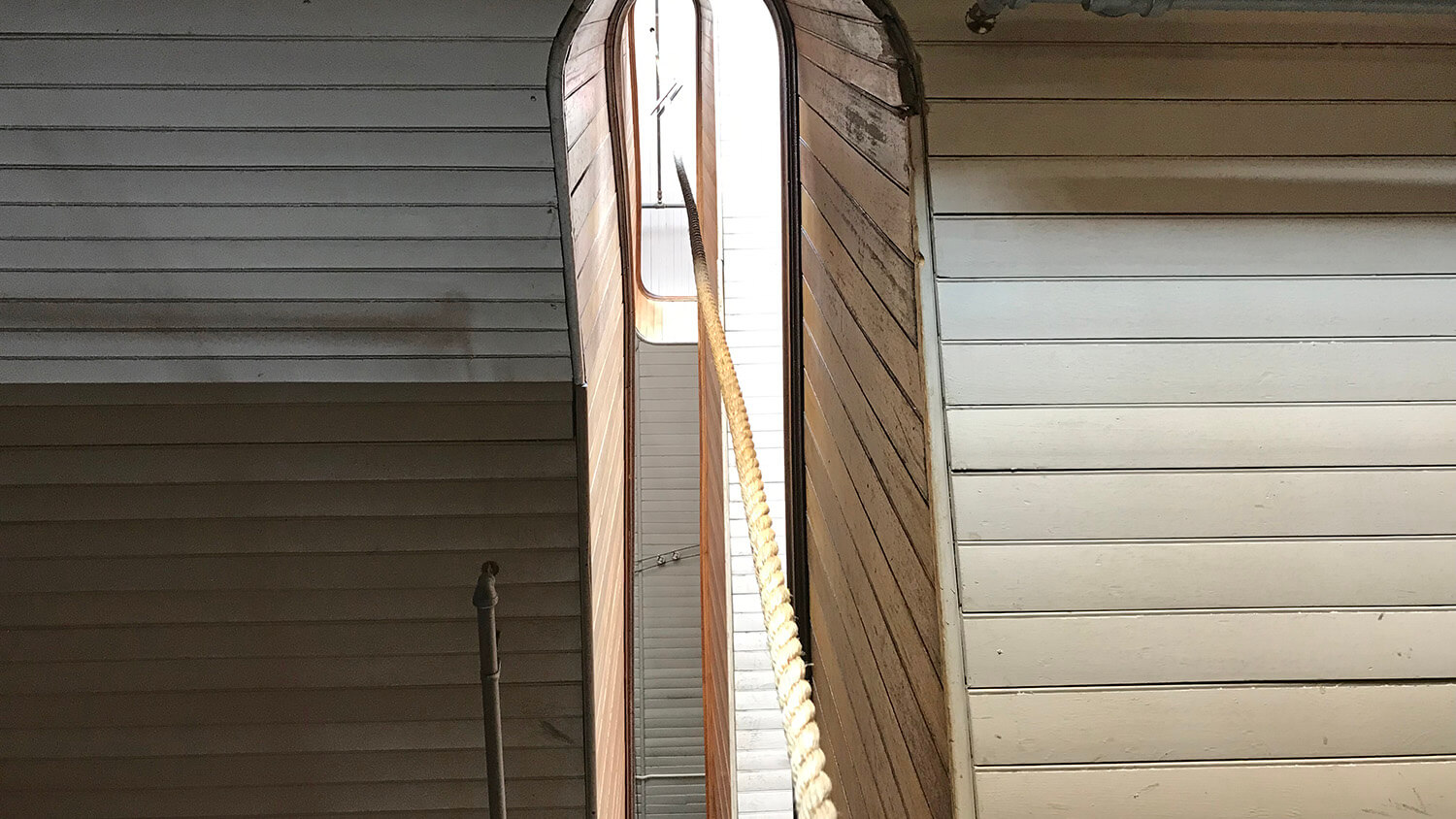 The Historic Fourth Ward School Museum & Archives is opened seasonally, and yours for the taking during the months of May thru October. For the full lowdown, and to figure out how you can get to Virginia City ASAP, click here to drop a gear and disappear. #NVMuseums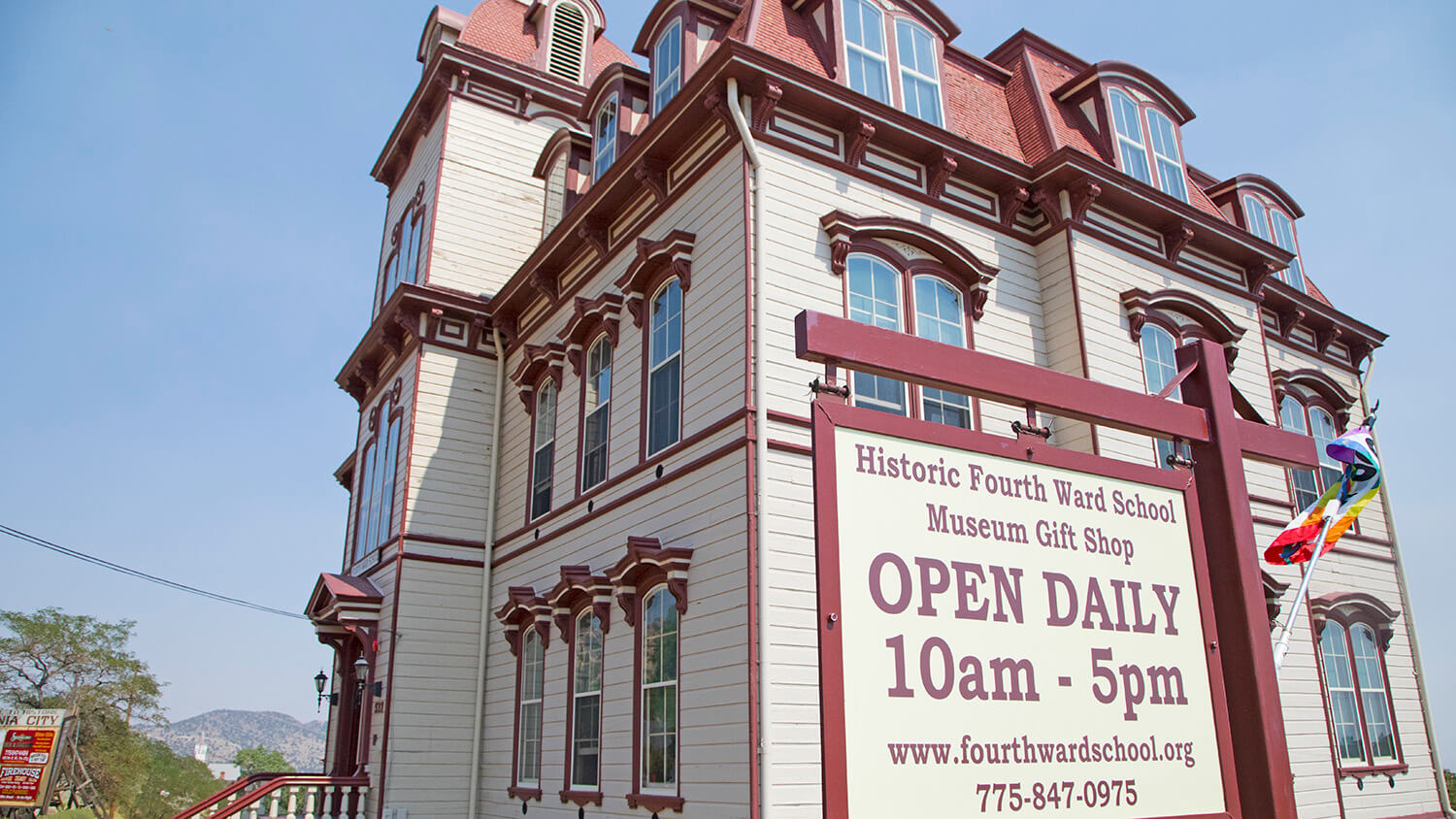 Get Inspired
Related Stories