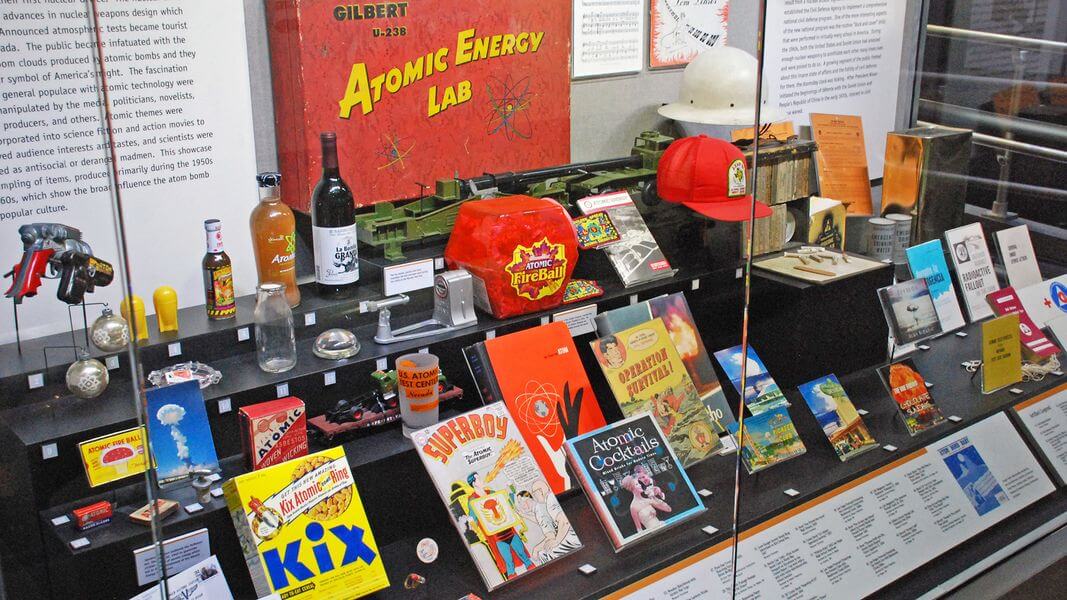 Las Vegas For Museum Junkies
Everyone gets a picture in their head when you say, "Las Vegas." It might be neon, showgirls, decadence, heat – but, luckily for me, I live in a family of museum aficianados. Even when they were small, one of the first questions my children would ask when we went somewhere new was, "Where are the museums?"
We don't drink, or gamble, or do many of the other "typical" Vegas activities, but after family trips, a child attending college in Henderson, homeschooling our younger kids and debate team trips to compete at the state level, we've racked up a lot of museum time. These are some of our favorites.
THE NATIONAL ATOMIC TESTING MUSEUM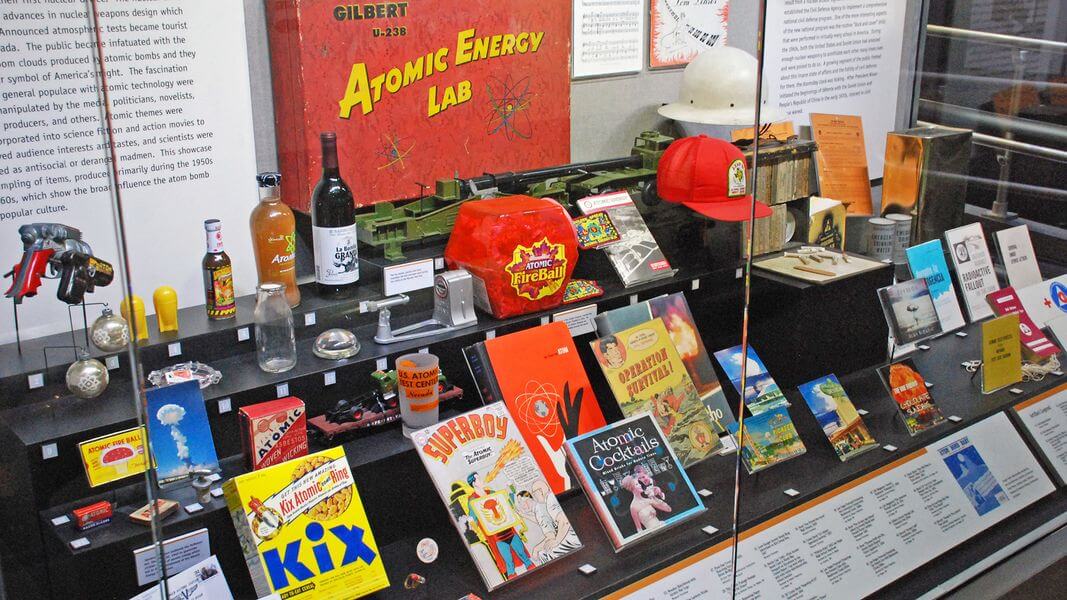 There are few times in U.S. history when Nevada has been at center of historical events like it was during the development and testing of nuclear bombs. This museum, located on the Desert Research Institute campus, near the UNLV campus and maintained in partnership with the Smithsonian Institute, is fascinating for history buffs, technology geeks, science nerds and, well, just about everyone. You can see artifacts, film clips, a recreated control room, and more. Kids can use a Geiger counter, initiate a countdown and see how the bomb infiltrated popular culture in their grandparents' day.
The museum also houses temporary or traveling exhibits. Their current feature, "Area 51," discusses the once secret base to the north, experimental aircraft, and aliens. Admission is separate, and a package that provides admission to both the permanent and temporary collections is your best bet.
THE MOB MUSEUM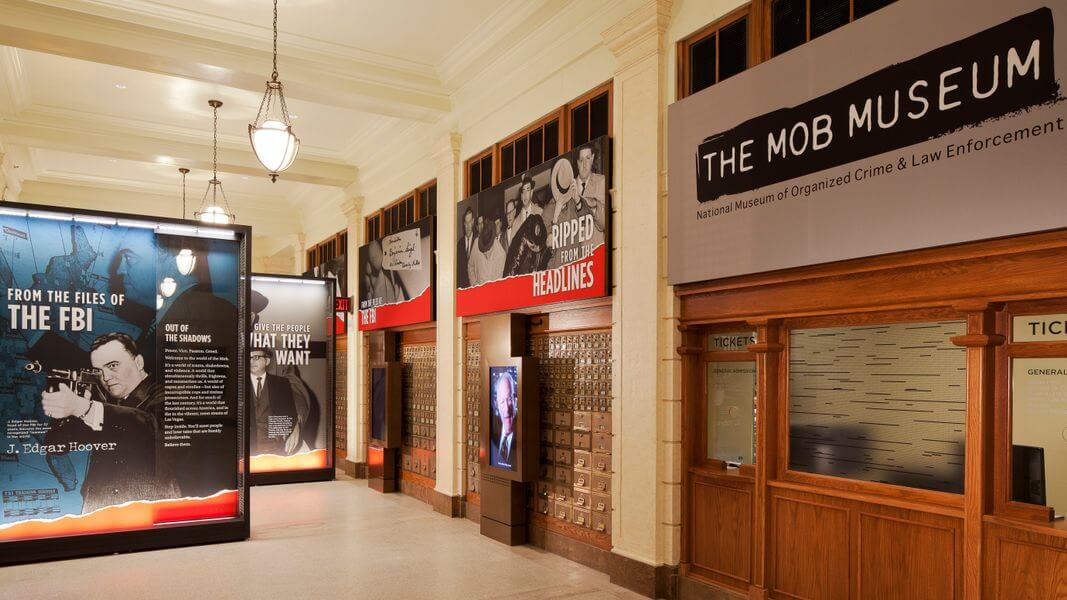 Housed in the former Federal Courthouse and Post Office, this museum showcases the Mob's influence on Las Vegas and the nation, as well as the law enforcement efforts to bring them down. Dapper docents in period attire help guide you through the chronological exhibits. One courtroom still looks the way it did during the Kefauver Hearings in 1950, and one of the best multi-media presentations I've ever seen puts the visitor in the heart of those hearings.
Other exhibits include the interactive and the macabre; the actual brick wall, complete with bullet holes, that figured into the St. Valentine's Day Massacre is found here.
Some of the photographs, despite being black and white, might be a bit gory for some children. I'd recommend this for approximately ages 12 and up.
THE NEON MUSEUM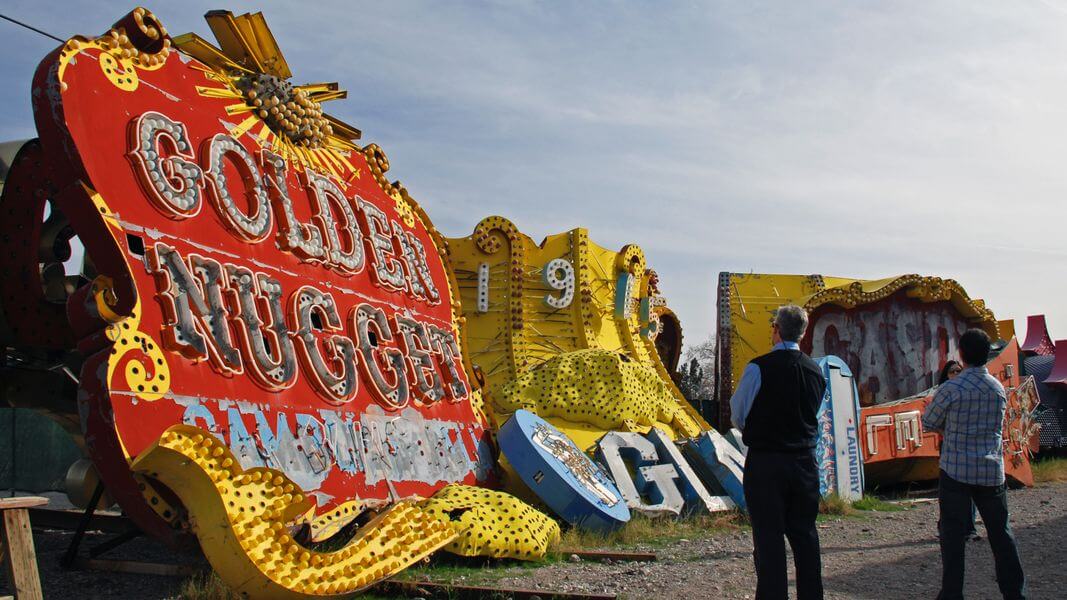 Few things are as recognizable Vegas as a huge neon sign. This is where those signs go to retire. The two acre outdoor property features guided tours (no wandering on your own) with docents who will share the history of the signs, most restored to their heyday glory. You'll see such icons as the Binion's Horseshoe and the Silver Slipper.
Buy tickets in the visitor's center in the former La Concha Motel lobby. Photography is welcome, but commercial photography (photos for sale, wedding/engagement portraits, etc.) require a special fee, paperwork and, generally, 14 days notice.
SPRINGS PRESERVE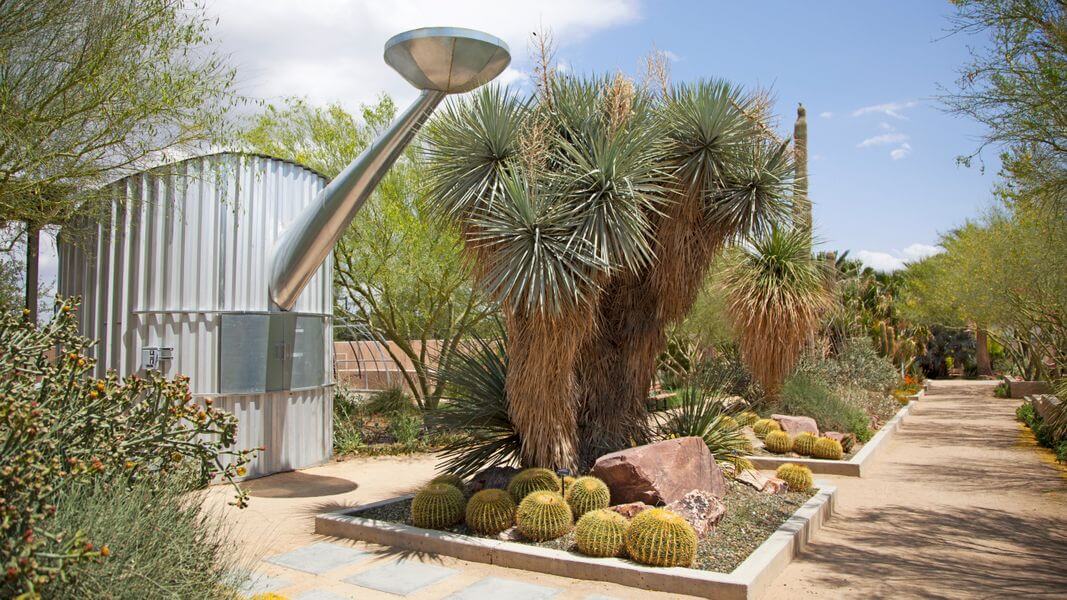 This facility is huge (180 acres); be sure to allow a full day, if you can. Indoor and outdoor exhibits take you through the natural and botanical history of the Las Vegas area, as well as the history of man's occupation of the valley. Gardens, hiking trails, animal shows and exhibits, and a recreated frontier town give visitors of all ages something to do. You can tour a model home powered by solar energy, take a cooking class, or send your child to summer camp. Experience a flash flood, indoors. (Don't worry; you'll even stay dry.)
Nevada Magazine previously rated the preserve the "Best Place to Take Kids in Southern Nevada," and the Las Vegas Review-Journal readers voted it "Best Place to Take Out of Town Guests."
NEVADA STATE MUSEUM, LAS VEGAS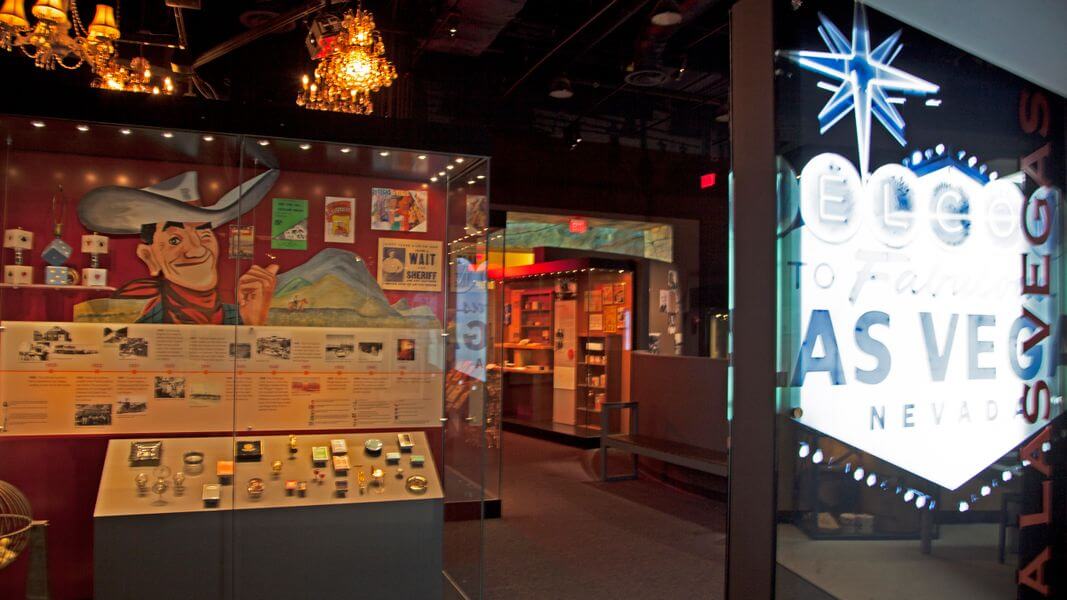 This museum is on the Springs Preserve property. There's a bit of something for everyone. It has all the kid friendly favorites (dinosaur skeletons, taxidermy animals), mining exhibits, pioneer wagons, and a huge wall of showgirl costumes. Admission is included in your Springs Preserve ticket, or it can be purchased separately.
These next two entries stretch the definition of "museum" a bit, but I'm including them, since they're both fun, favorites of our family, and educational enough to make you feel as if you or your kids are learning something, even if you never leave the Strip.
TITANIC: THE ARTIFACT EXHIBITION [AT THE LUXOR HOTEL & CASINO]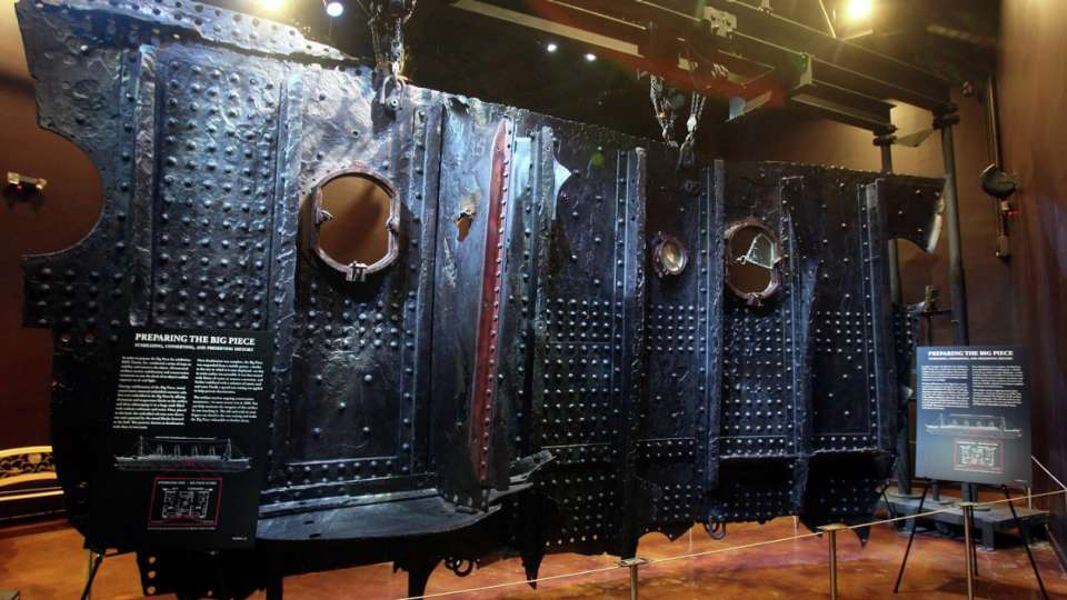 Las Vegas feels a world away from the North Atlantic Ocean, but you'll see hundreds of items actually recovered from the wreck. When you enter, you're given the identity of a passenger, and a various points you'll learn what is happening to "you" on April 15, 1912. Recreated rooms let you imagine what it was like on the luxurious liner.
If you have a fear of deep water, as I do, some of the photos of the wreck will be a bit unnerving, and you may discover that "you" didn't survive the sinking, but the experience is not, overall, "scary." Even young children should be able to experience this exhibit.
A visit to one, more or (if you're lucky) all of these places will let you go home with memories and stories that you actually want to tell your family and friends. Plus, you'll get to pat yourself on the back for being cultured, and for feeling a bit more like a local. What could be better?
TAKE ME THERE
The National Atomic Testing Museum
The Mob Museum
The Neon Museum
Springs Preserve
Nevada State Museum, Las Vegas
Luxor Hotel & Casino
Get Inspired
Related Stories