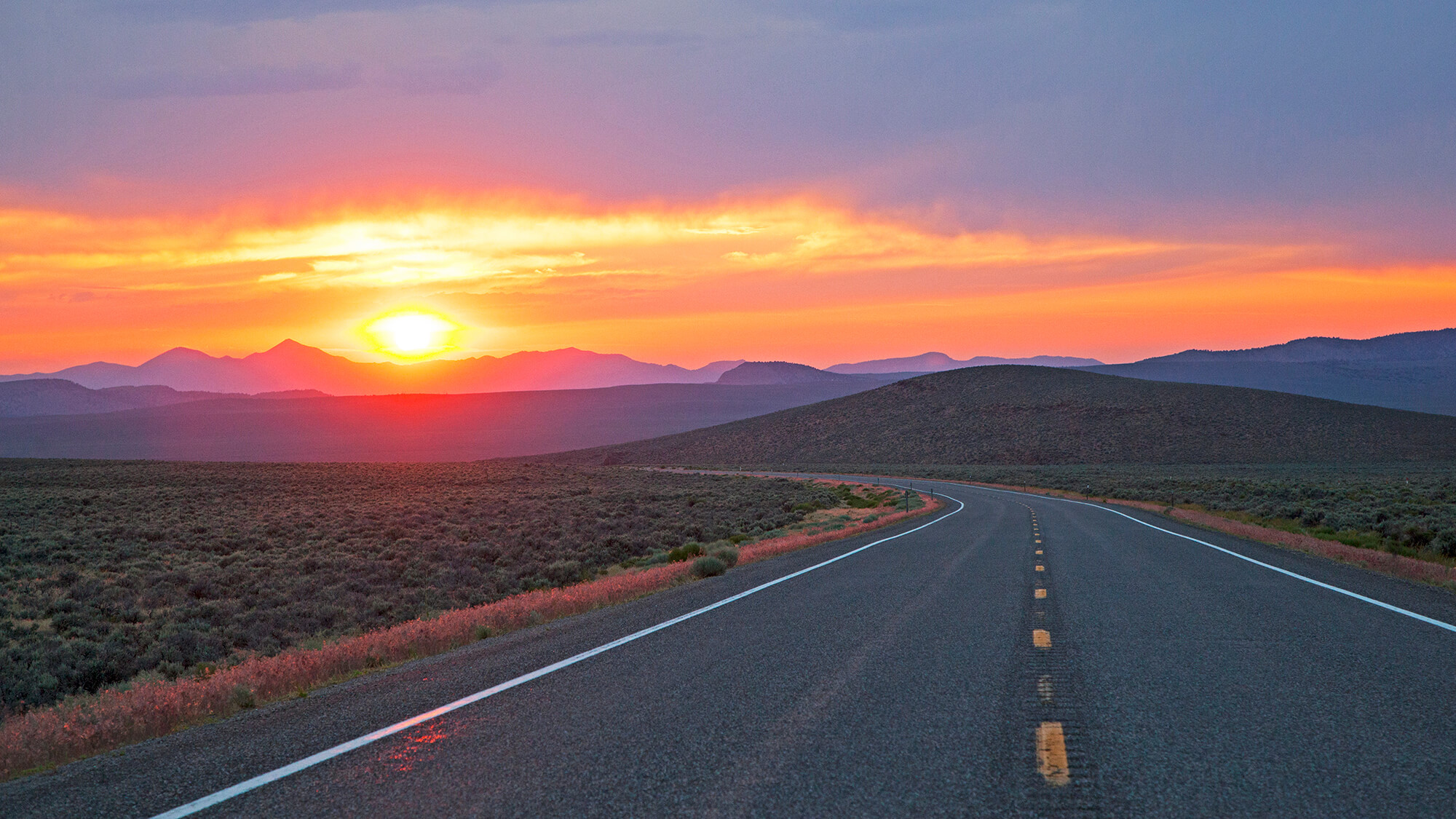 North Central
North Central Nevada, also referred to as the Pony Express Territory, consists of the cities of Austin, Baker, Dayton, Ely, Eureka, Fallon, Fernley and Silver Springs.
You wont find much traffic as you drive over the mountain passes and across the sagebrush-covered valleys of Nevada's north central region. In fact, US Highway 50 from Fernley to Ely was dubbed as the Loneliest Road in America by Life Magazine writer in 1986 based on its captivating remoteness.
Today, you can still earn a commemorative certificate proclaiming you survived Highway 50—a tongue-in-cheek marketing campaign launched by Travel Nevada and the region's tourism officials—by collecting validations in your Highway 50 Survival Guide from businesses and towns along the route. If you keep your tank topped and carry a few road trip essentials, you'll most definitely enjoy your journey as well as survive it.
The region is also known as Pony Express Territory because US 50 roughly follows the original Pony Express route. And, although the highway is pretty empty, there's tons to do. Near Fallon you can visit the ruins of Fort Churchill, an 1860s-era U.S. Army base built to protect settlers, and Lake Lahontan, a reservoir where you can water ski, boat and camp. In spring and fall, you can watch the thousands of migratory birds make a stop at Stillwater Wildlife Refuge.
Just east of Fallon is Sand Mountain, a single enormous sand dune. Complete with spots to camp in tents or in trailers, it's now a major destination for ATVers and sandboarders. Since US 50 aligns with the 1860s Pony Express trail, it's not surprising to find ruins of several Pony Express stops along the way. At Grimes Point, travelers can see petroglyphs left by ancient people who lived on the shores of glacial Lake Lahontan.
In Austin, a former-bustling mining town, you can take a walking tour, shop for turquoise jewelry, or grab a delicious milkshake at the Toiyabe Café. In Eureka, you can see and tour several restored buildings, like the 1879 courthouse—still used by county government—and the Eureka Sentinel Museum, before checking into a modern motel. You might even have the chance to catch a concert or play at the wonderfully restored Eureka Opera House—a definite gem you won't want to miss out on.
Farther east is Ely where the Ely Renaissance Society has commissioned murals that celebrate the eastern Nevada town's history. You can step back in time at the Village, where artifacts recreate the early days, and take a ride on a steam train at the Nevada Northern Railway, which runs right from the doors of the State Railroad Museum and the East Ely Railroad Depot. You'll find the McGill Historical Drugstore Museum in the old Nevada Consolidated Copper Company town of McGill, north on Ely on US 93.
Farther east on US 50 lies Great Basin National park, where you can hike Wheeler Peak, the second highest in the state. Then, at the bi-state Border Inn you can play slots and have a beer and burger in Nevada, then sleep in your motel room in Utah!
Quite possibly the most enjoyable way to travel across Nevada, the your travels will be anything but lonely on Highway 50 in Nevada.
The Pony Express Territory consists of Austin, Baker, Dayton, Ely, Eureka, Fallon, Fernley and Silver Springs.