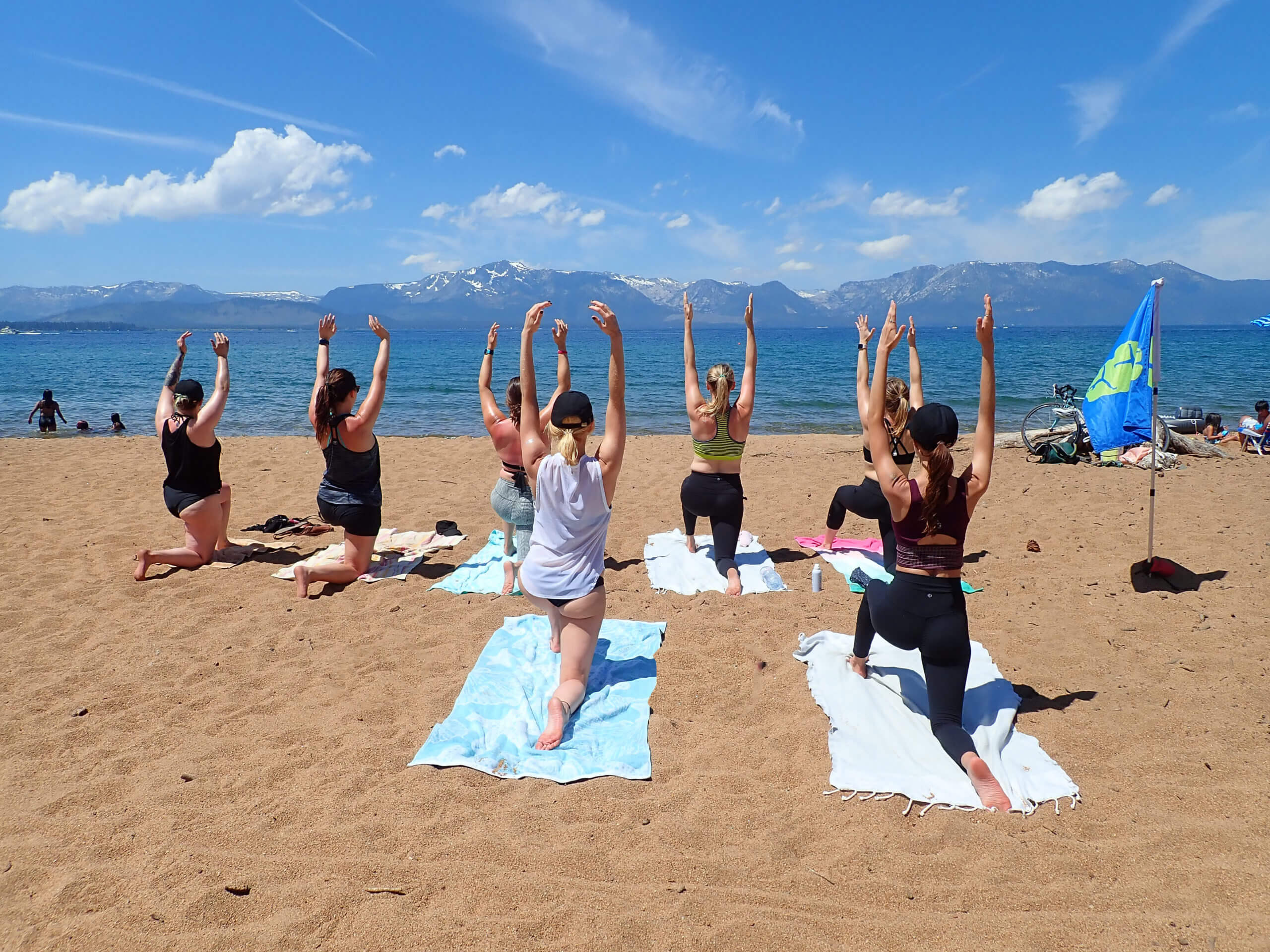 Lake Tahoe Yoga is more than just a place to practice poses. The class schedule is simply labeled to reflect the style of Asana and lineage that will be practiced. Every class includes a philosophical focus, intentional sequencing and directed breathing. In the tradition of Hatha Yoga practices of Mantra, Bandha and Satkarma are incorporated.
Every class begins with a Dharmic Focus. We discuss topics written about in ancient texts including The Yoga Sutras, Hatha Yoga Pradipika, Vedas and Upanishads. We will chat about how Yoga has influenced the various practices of modern times as well as how some of the ancient techniques are not quite as applicable today. You will learn proper technique for accessing postures, the proper application for directed breath, mindfulness practices you can do anywhere and more.
Whether joining a scheduled practice or enjoying a bespoke session, you will feel attended to and your needs honored.  It is our pleasure to vary the practice to serve your needs while honoring your requests.  We are happy to practice Yoga with you everywhere including on the beach and water, at our studio or your location.  All ages and abilities are welcome.
All ages and abilities are welcome at Lake Tahoe Yoga. It is the perfect place to begin, grow and deepen your practice. To learn more about our Classes, Teacher Training, Therapeutic Sessions, Private Bookings, Corporate Classes and our unique Realignment Coaching. Visit LakeTahoeYoga.com.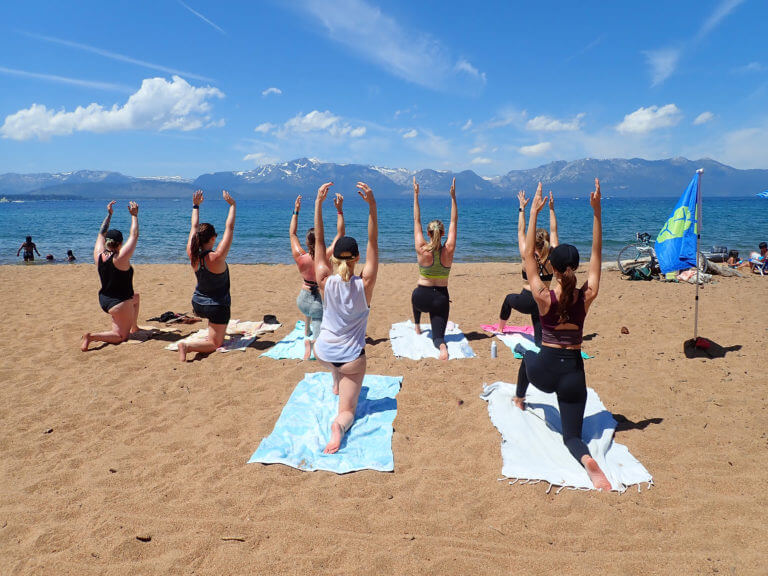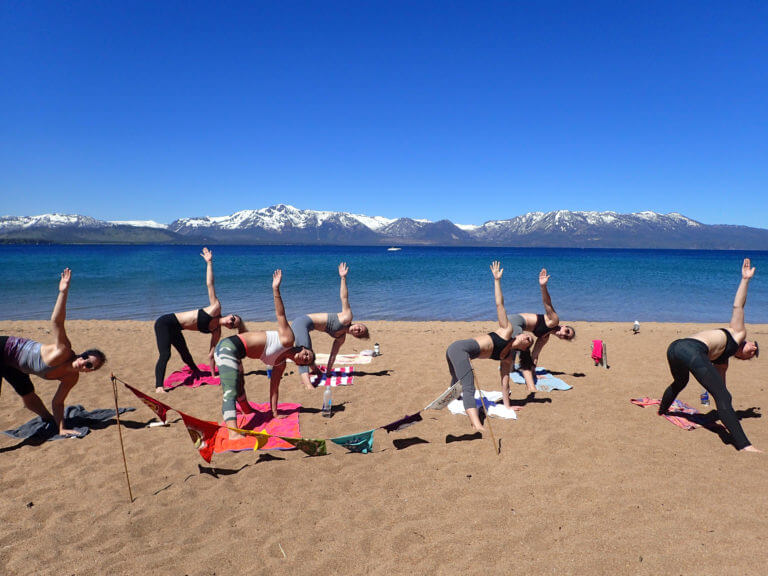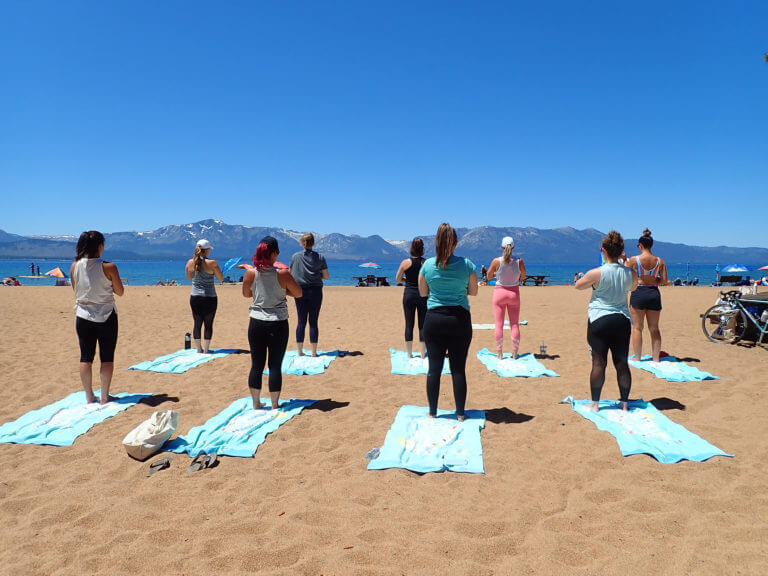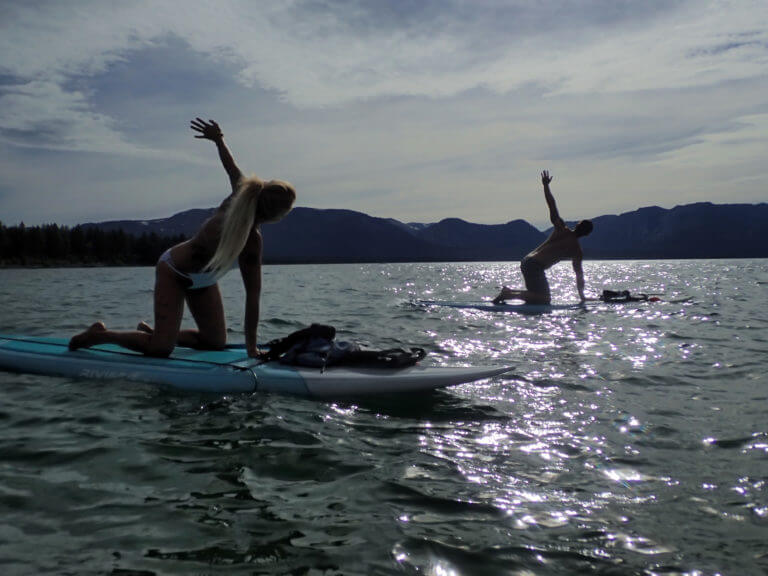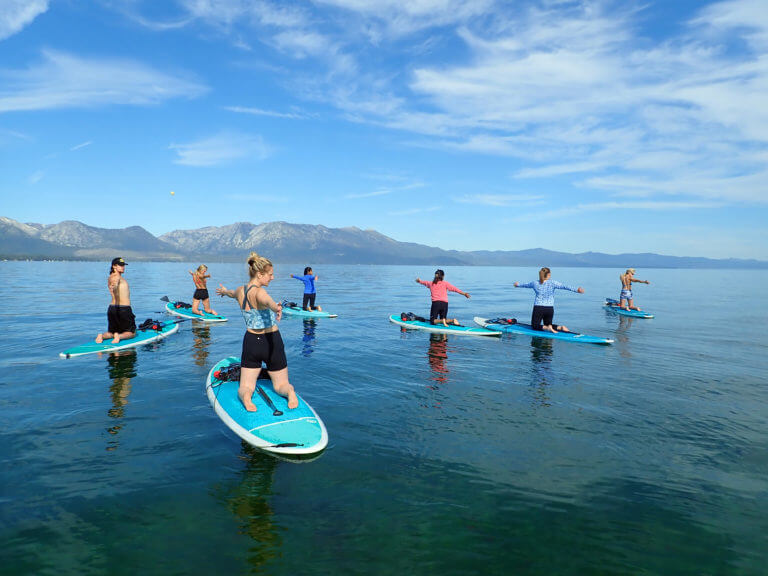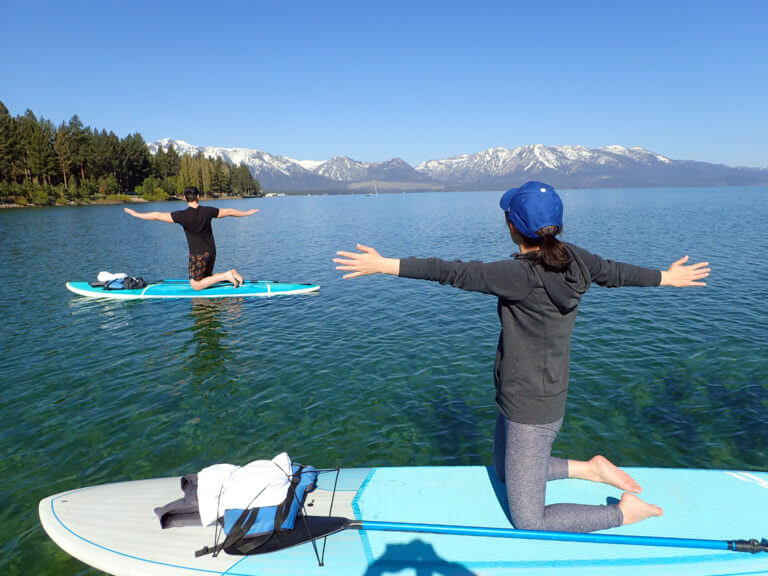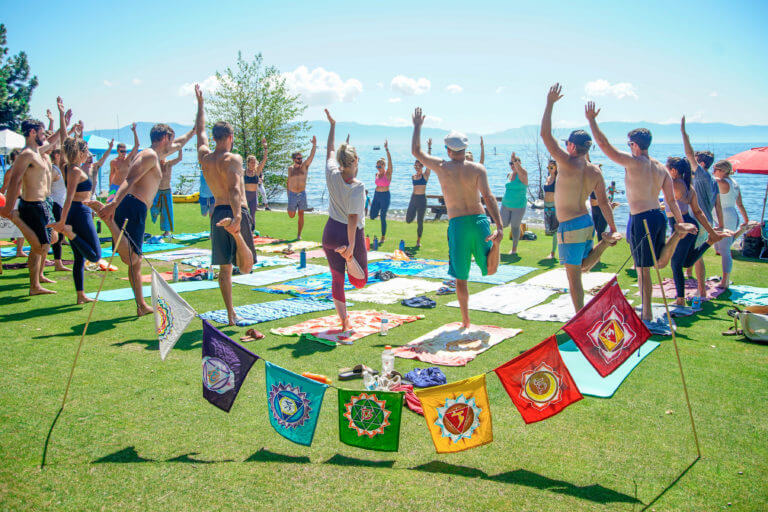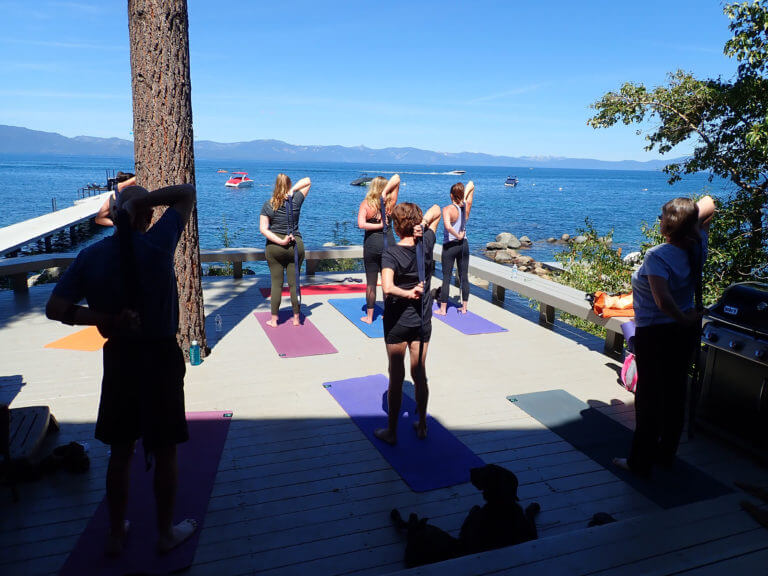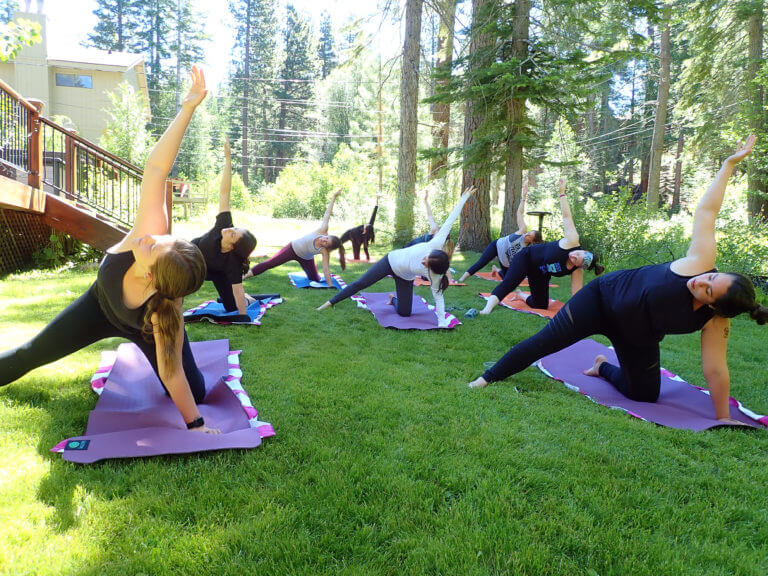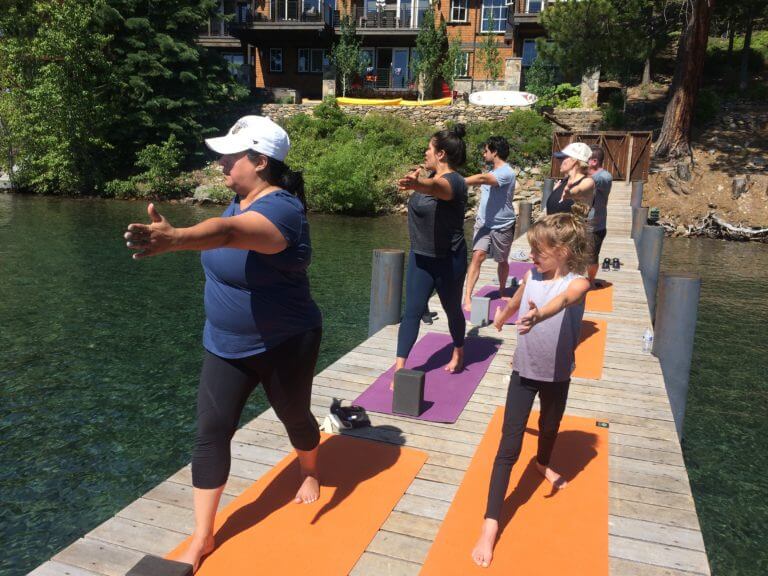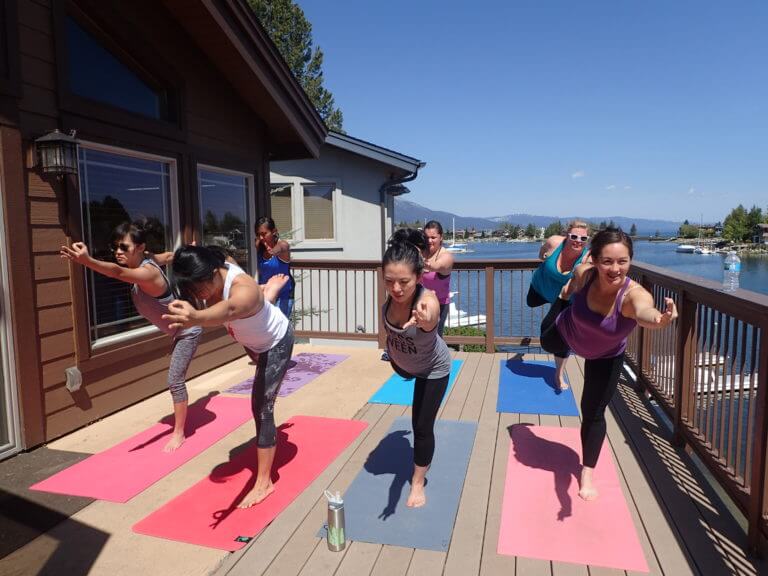 This Location: