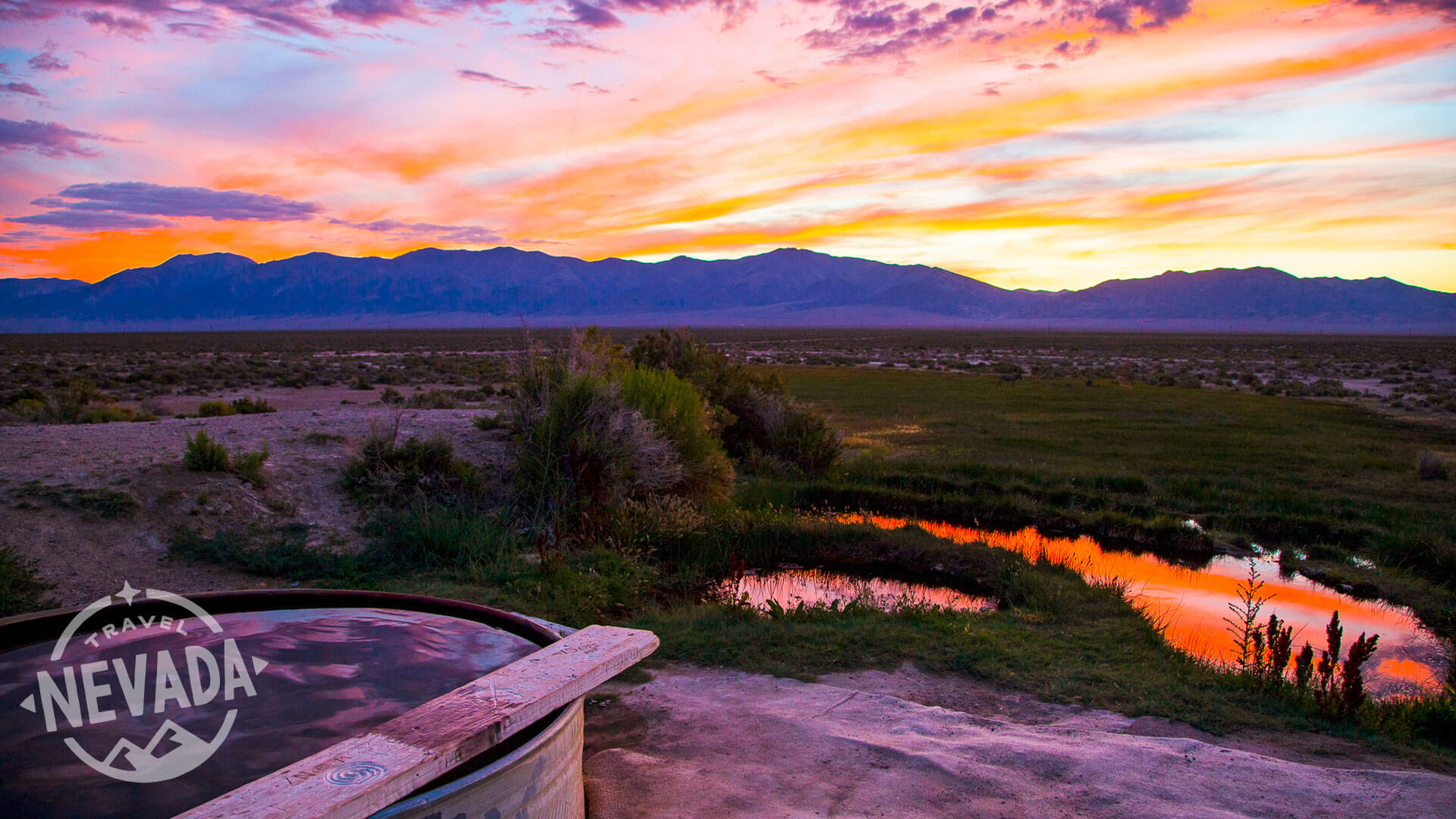 Nevada-fy Your Next Zoom Meeting With These Virtual Backgrounds
Whether they're some of your favorite spots or the next places you wanna jump in the car and #NVRoadTrip off to, add a little Silver State sparkle on your next call with one of our virtual backgrounds.
Show off sandy beaches and unreal bluesy hues of Lake Tahoe to your coworkers or invite your socially distant buds to Spencer Hot Springs, the International Car Forest of the Last Church, or another only-in-Nevada locale with one of our dozen options. From vibrant sunsets and awe-inspiring night skies to cityscapes and desert adventures, these iconic Silver State scenes are sure to kickstart your travel daydreams.
Find instructions for how to use these backgrounds below the downloadable images. And if you discover a newfound love with clicking START VIDEO, let us know by posting and tagging your screenshots with #TravelNevada.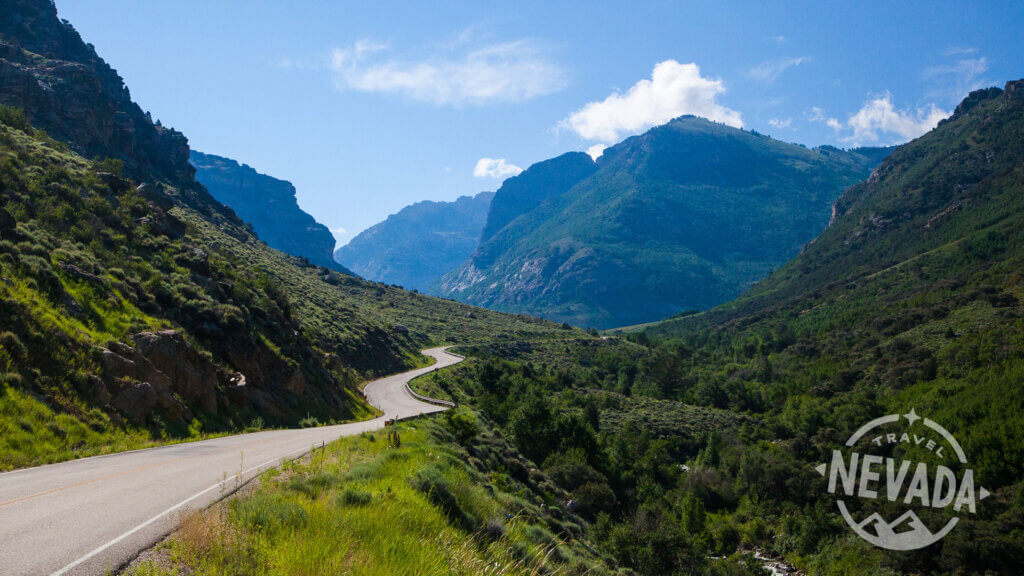 Lamoille Canyon
Adorned with alpine peaks, lakes, and flowing streams, tree-lined canyons, and horizon-chasing, high-desert valleys, Elko County is vast and varied, with the Ruby Mountains and Lamoille Canyon Scenic Byway as its stunning centerpiece.
Great Basin National Park
It can be difficult to stand out in a state so rich in amazing outdoor wonders. With alpine lakes, towering peaks, limestone caves, and Earth's oldest trees—all beneath the brightest stars in the darkest skies in the Lower 48—Great Basin National Park does exactly that.
Ward Charcoal Ovens State Historic Park
The stars of this state park are six 30-foot-tall, beehive-shaped stone kilns, built in the late 1870s to produce charcoal for the region's mining smelters. Rumor has it that they later moonlighted as hideouts for stagecoach bandits, too. Speaking of moonlight, the park is open 24/7, making it a perfect spot to gaze at eastern Nevada's famously star-studded skies.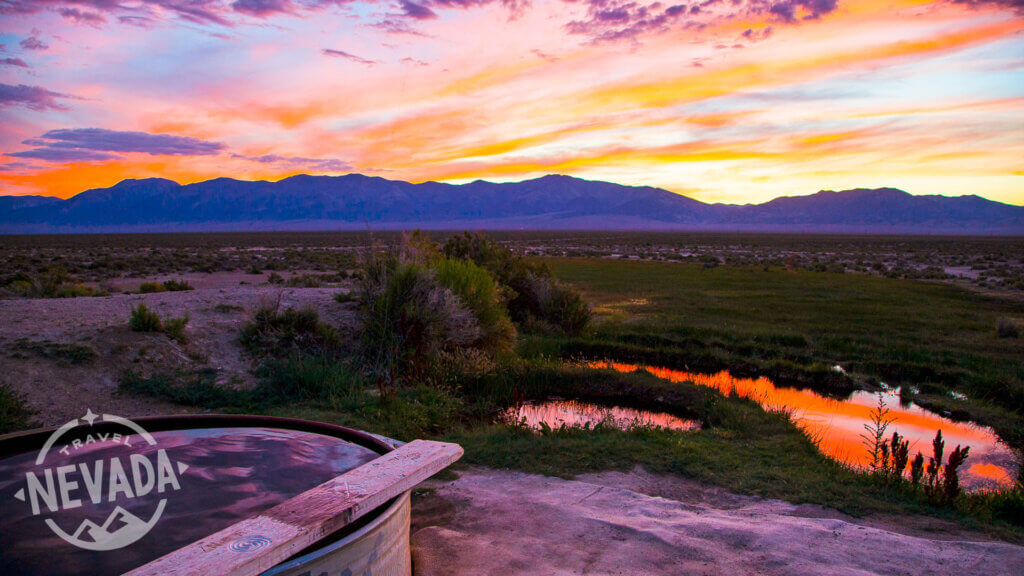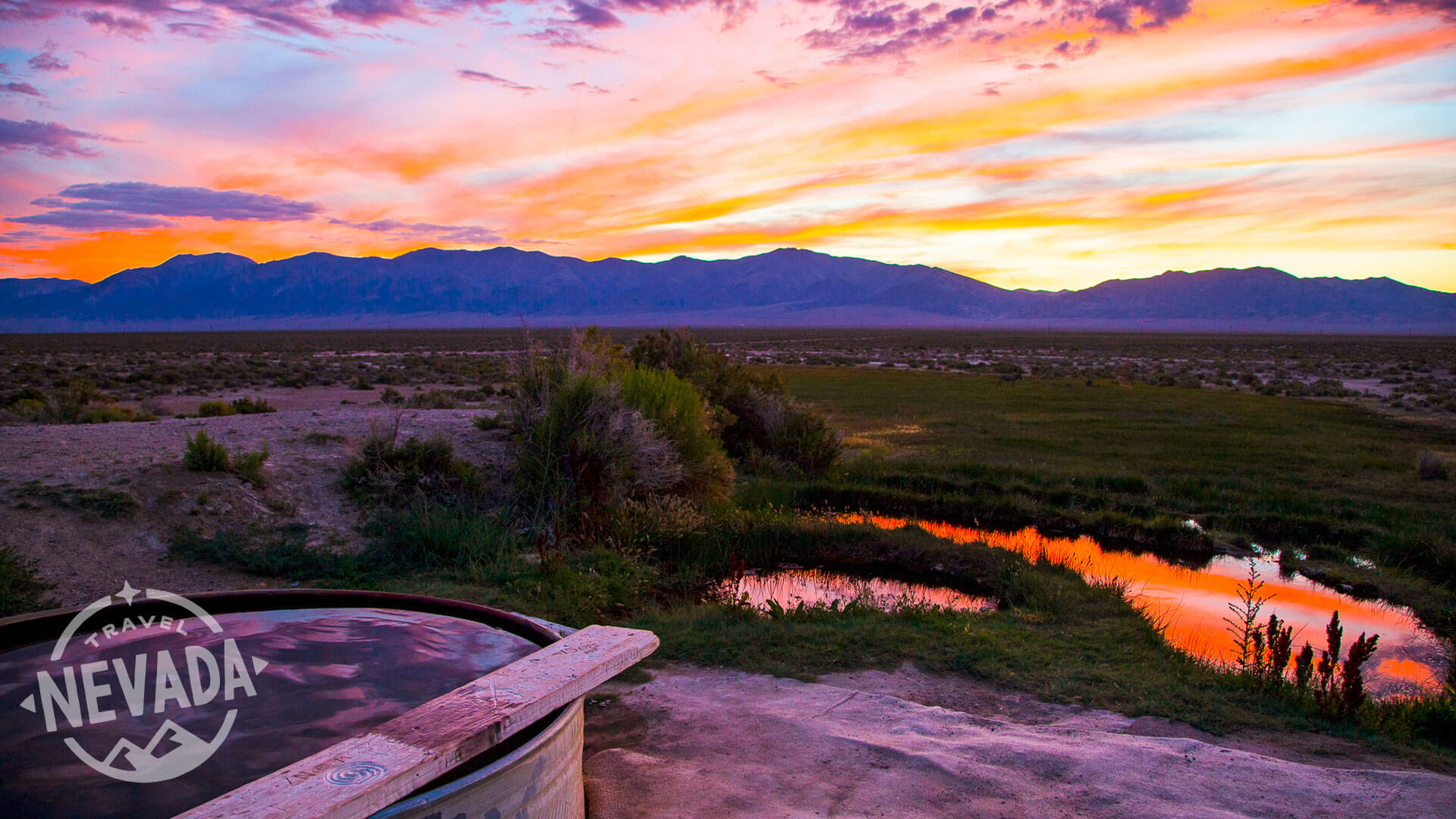 Spencer Hot Springs
Visitors and locals alike have flocked to Spencer Hot Springs for decades, which has become more popular in recent years due to one little factor: dependability. Of all the natural hot springs found throughout Nevada, Spencer Hot Springs always seems to be perfect—both with delicious water temps and panoramic views—no matter what time of year you hit it.
Lake Tahoe
With 72 miles of pristine shoreline hemming in 191 square miles of brisk, opaline water, "Big Blue" weighs in as North America's largest alpine lake—and with 1,645 feet between your stand-up paddleboard and the bottom, it's also the country's second deepest. (Try not to drop your phone.)
Sand Mountain
Created by geologic forces over several millennia, this six-story-by-two-mile-long sand dune constantly moves and shape-shifts, with the exception of one special feature—the Super Bowl.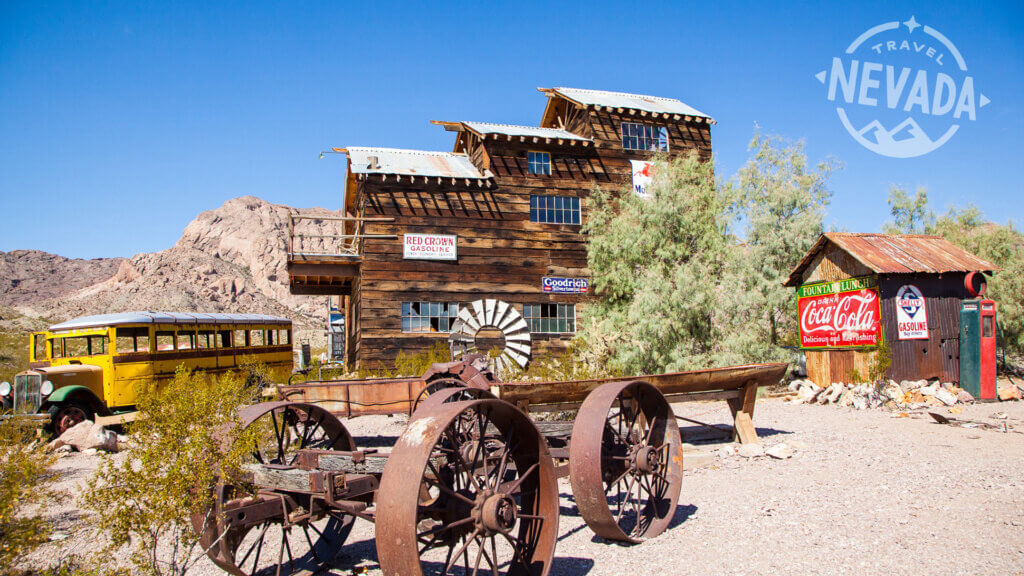 Eldorado Canyon & Techatticup Mine
Nestled in Eldorado Canyon is the Techatticup Mine, the oldest, richest, and most famous gold mine in southern Nevada. You can take mine tours, rent canoes and kayaks for a dip into the nearby Colorado River, and even snag a permit for full-on photoshoots. And you won't be the only one eager to capture this Wild West landscape—this spot has a history of being showcased in movies, TV shows, and magazines, with plenty of left-behind evidence to show for it. One of our faves? A crashed plane from 3000 Miles to Graceland.
Downtown Reno Riverwalk
At the heart of Reno's downtown urban renaissance is the one and only Riverwalk District, a sparkling medley of shops, bistros and cafés, lodging, bars, taverns, indoor and outdoor entertainment venues and even a whitewater park.
Downtown Las Vegas
Today's "DTLV" is alive with districts celebrating the soul of Vegas, starting with the famous Fremont Street Experience. Beyond, explore Fremont East, the Las Vegas Arts District, the Downtown Container Park and Fergusons Downtown—all packed with hip bars and restaurants, live music venues, boutique hotels, and cool shops, all along walkable streets buzzing with restored vintage Vegas neon signs, Googie fonts, and out-of-this-world art.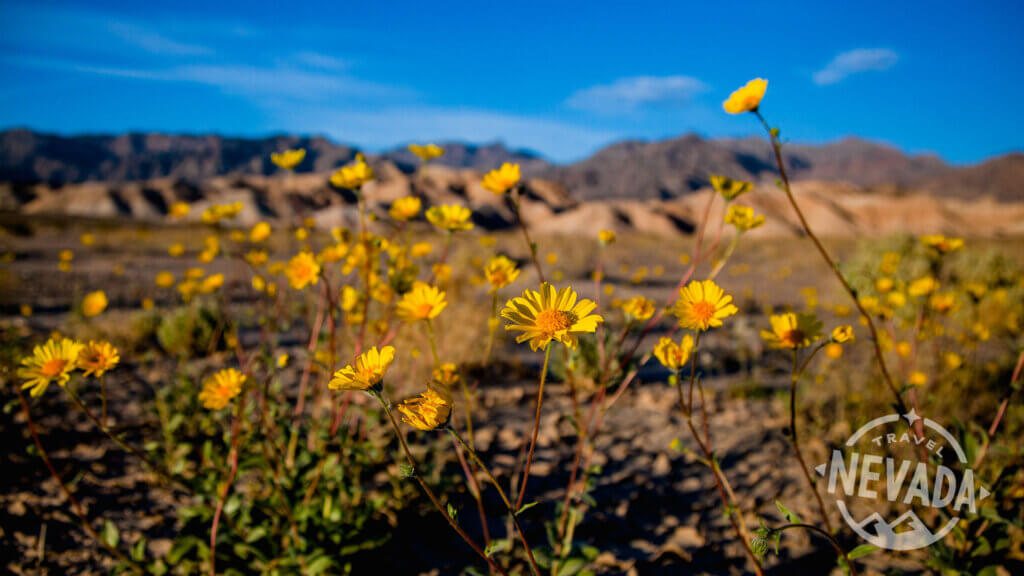 Death Valley National Park
Brimming with otherworldly landscapes, incredible geologic and human history, and animals found nowhere else on earth, a lifetime of discovery awaits at the lowest, hottest, and driest place in North America.
How to Change Your Zoom Background on Desktop
Download your favorite background(s) above by clicking and dragging onto your desktop
Download the Zoom app for Mac or Windows
Open the Zoom app and sign in
Click your profile picture in the upper right corner, and then click "Settings" in the drop-down menu
Click "Virtual Background" from the menu on the left side of the screen (if you don't see this option, log in to the Zoom website, go into your settings, and toggle on "Virtual Background," found in the "In Meeting (Advanced)" section)
In the "Virtual Background" menu, click the (+) button and upload your Travel Nevada background(s)
Next time you turn on that camera, bon voyage!
Travel Nevada Pro Tip
Is the Travel Nevada logo backwards on your screen? Fear not! It'll look totally normal when you're in a meeting!
How to Change Your Zoom Background on Mobile
Save your favorite background(s) above on your phone
Download and sign into the Zoom app
Join a meeting and open the "More" menu by tapping the three dots in the bottom right corner
Tap "Virtual Background" and upload your Travel Nevada background(s)
Get Inspired
Related Stories