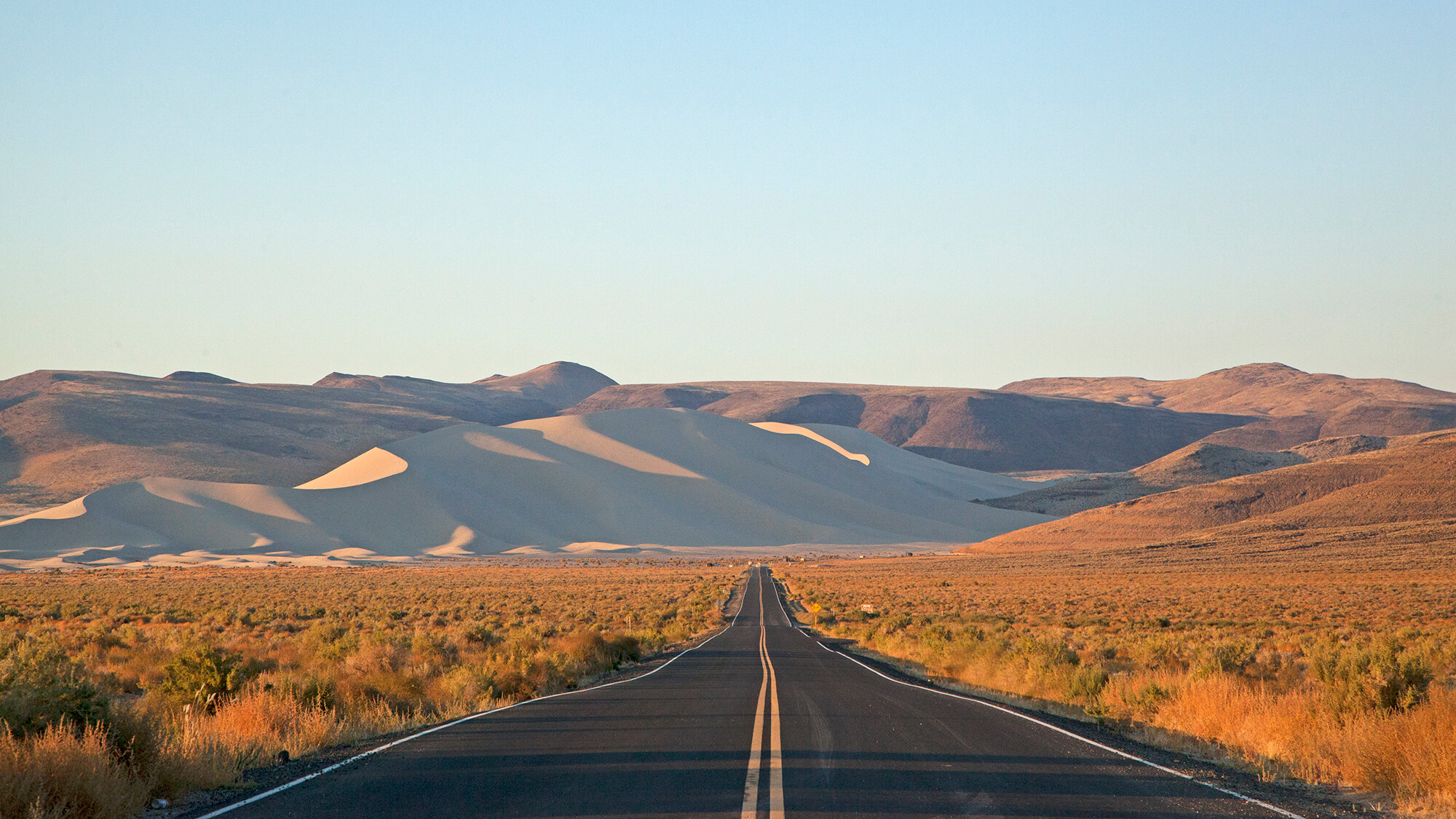 Sand Mountain Recreation Area
Sand Mountain, Nevada, located just outside of Fallon, has had ATV and off-roading enthusiasts near and far flock to this off-roading paradise for decades. So what's the deal with a giant mountain – made of sand – sitting right in the middle of a Nevada desert landscape? Interestingly, these Nevada sand dunes originate from the ancient glacial Lake Lahontan that for the most part, dried up 9,000 years ago—which means that you're basically you're ripping around on what could've been beachside property 10,000 years ago. The area is managed by the Bureau of Land Management and is open to off-highway vehicle use till your heart's content.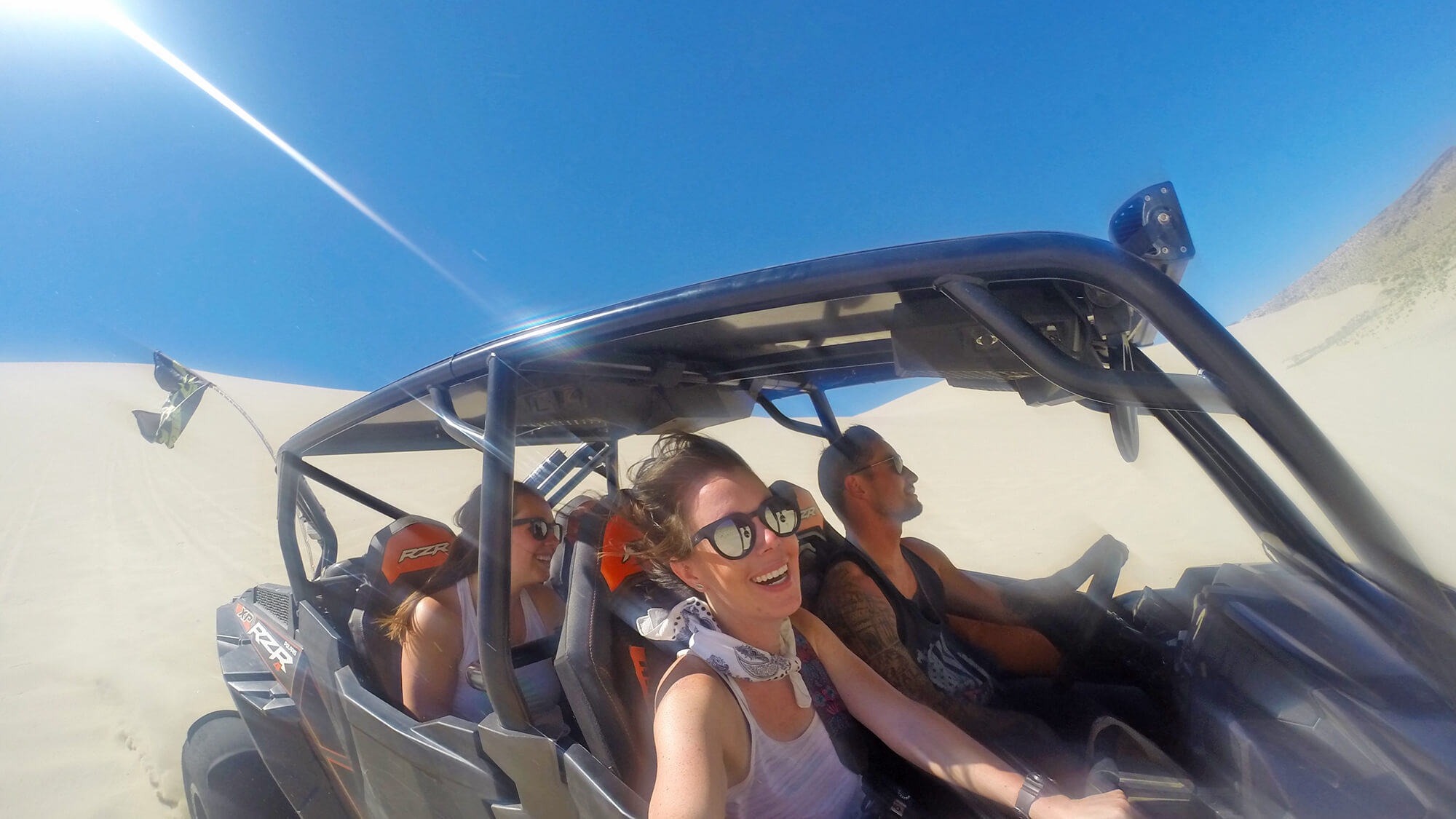 As far as the riding itself, gear heads will take delight in what many consider to be one of the best OHV destinations out there. The reason? Instead of a sea of sand dunes, there is one giant mountain out there that many consider having the best competition hill in the country. Off-roading enthusiasts have noted that Sand Mountain is ideal for jumps, trail riding, and technical riding, making a visit here beyond satisfying. Dirt biking and quad riding are popular favorites of these Nevada sand dunes, although when visiting the area, you're also likely to see hikers and sandboarders as well.
A SINGING MOUNTAIN OF SAND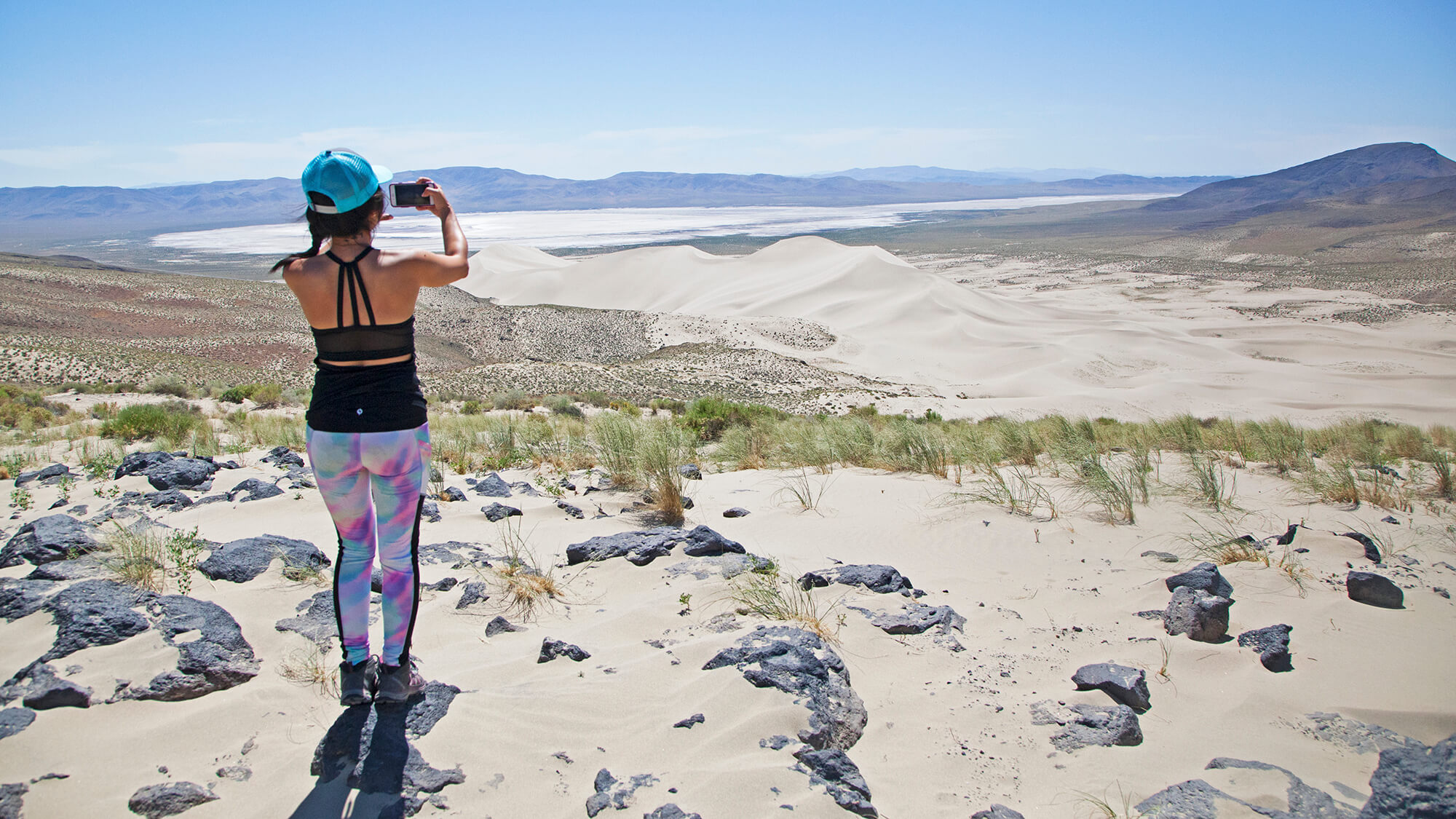 While there are many things to marvel at when visiting this geologic beauty, perhaps the most fascinating is the fact that this enormous, 6-story mountain of sand is one of only a handful of singing sand dunes in the world. This natural sound phenomenon can reach 105 decibels, lasting as long as several minutes. Who would've thought something that seems straight out of the Sahara is right in the middle of Nevada?
IMPRESSIVE WILDLIFE
If you're not interested in an off-road adrenaline rush and are more interested in nature, not to worry. Sand Mountain has you covered there too, with the dazzling Sand Mountain Blue Butterfly. Of all the places in the entire world, the Sand Mountain Blues can only be found at Sand Mountain Recreation in Nevada. This gossamer-winged butterfly is considered to be at great risk of extinction and has almost complete dependence on the Kearney buckwheat that is found in the area. In an effort to conserve this tremendously important species, the BLM closed several off-road vehicle trails in order to protect the species and its host plant from intrusion. When visiting the area, keep your eyes peeled for these blue-winged beauties!
…AND EVEN A BIT OF HISTORY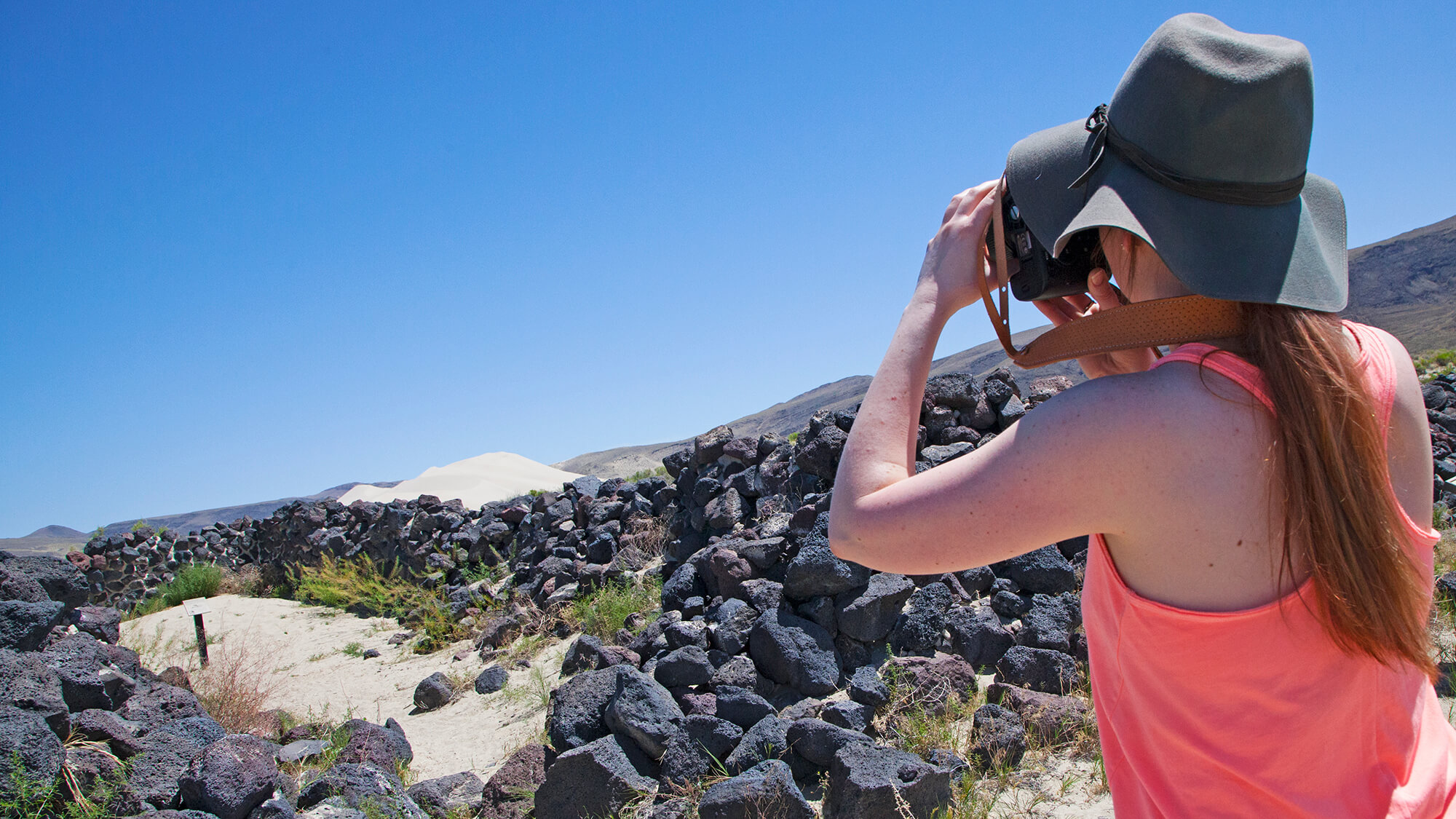 If it's history you're after, Sand Mountain has more than a few grains of it for you. These Nevada dunes once boasted an official Pony Express Station. Named Sand Springs Station, the structure was used as a resting place for riders delivering U.S. mail, messages, newspapers, and packages until 1860. The location was placed on the National Register of Historic Places in 1980, and the ruins of this historic structure are still visible today.
If you're looking to make a weekend out of it, Nevada Day at Sand Mountain is quite the spectacle. A little bit of a Mad Max meets Burning Man sort of vibe, Nevadans and visitors alike meet at Sand Mountain for a weekend of unofficial festivities. Designated dry-camping is available near the base of Sand Mountain, where visitors can access two newly implemented vault toilets.
TRAVEL NEVADA PRO TIP:
When taking the turnoff to Sand Mountain TAKE NOTICE OF THE POSTED SPEED LIMIT. One, you should obey the law, but two, there are drainage ditches that will catch you majorly off guard [not to mention mess up your vehicle] if you don't slow your roll.
Riders should be careful when topping out, since the winds create razorbacks and slipfaces on the dunes. A florescent-orange "whip flag," extending at least 8 feet above ground level when the vehicle is stopped, is mandatory on all off-highway vehicles, and lighted whip masts should be used after dark.
Water is not available onsite, so please plan accordingly
Campfires are permitted, but no wood is available to purchase on site
Please avoid riding in areas closed to motor vehicles
Camp only in designated areas
Do not burn wood containing nails, screws or other metal hardware
Burning tires is prohibited
Please note posted speed limits [15 mph in camping areas]
Discharge any firearms, fireworks or projectiles is not allowed
Possession or use of any glass cups or bottles is prohibited
Do not dump wastewater
GETTING THERE
From Reno, take Highway 50 (the Loneliest Road in America) toward Fallon. Sand Mountain lies directly north of Highway 50, just 25 miles east of Fallon.
SAND MOUNTAIN RECREATION FEES AND ADMISSION
$90 annual pass or $40 weekly pass (one to seven days) is required to enter Sand Mountain Recreation Area and may be purchased on site. Permits are required.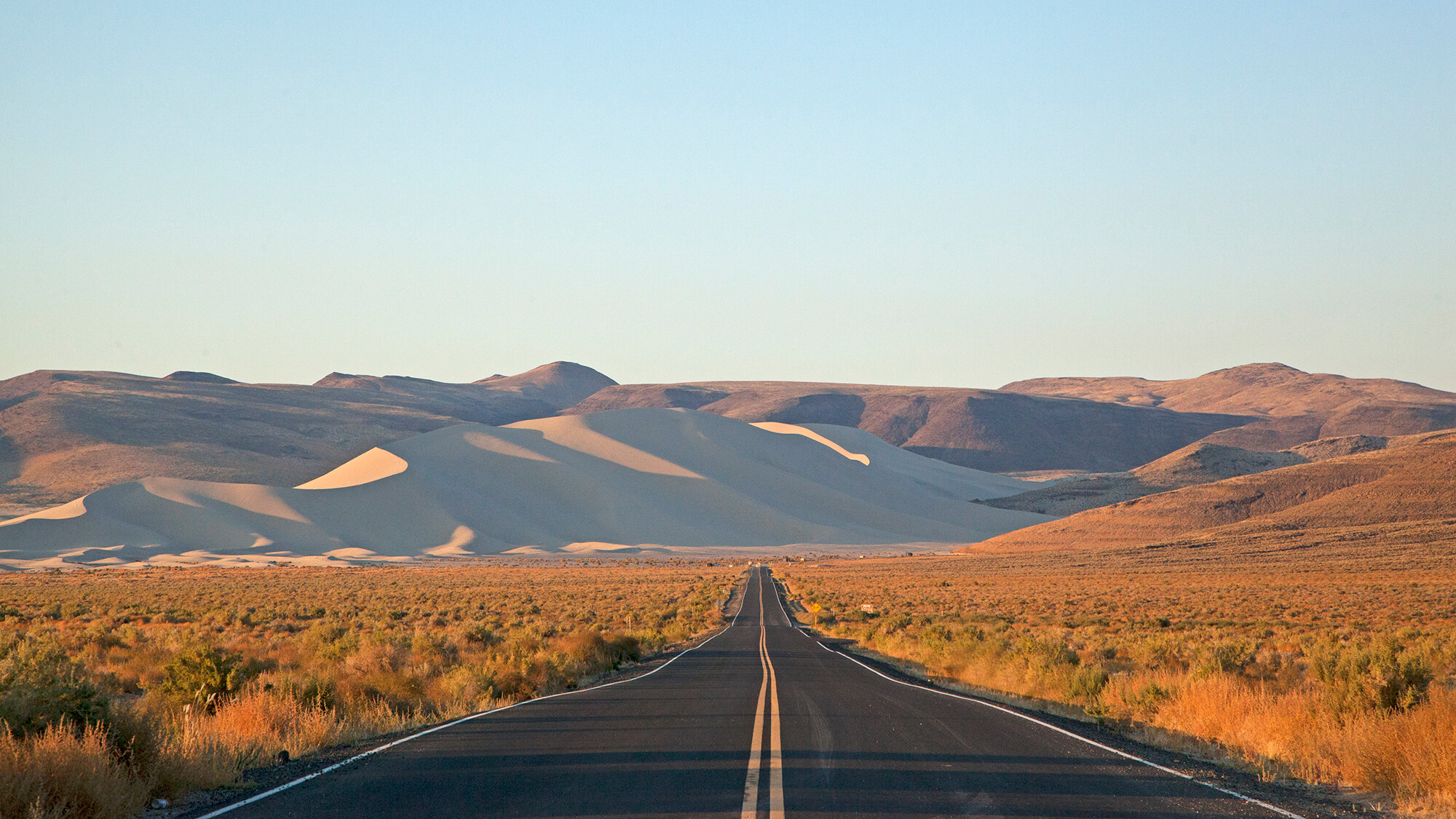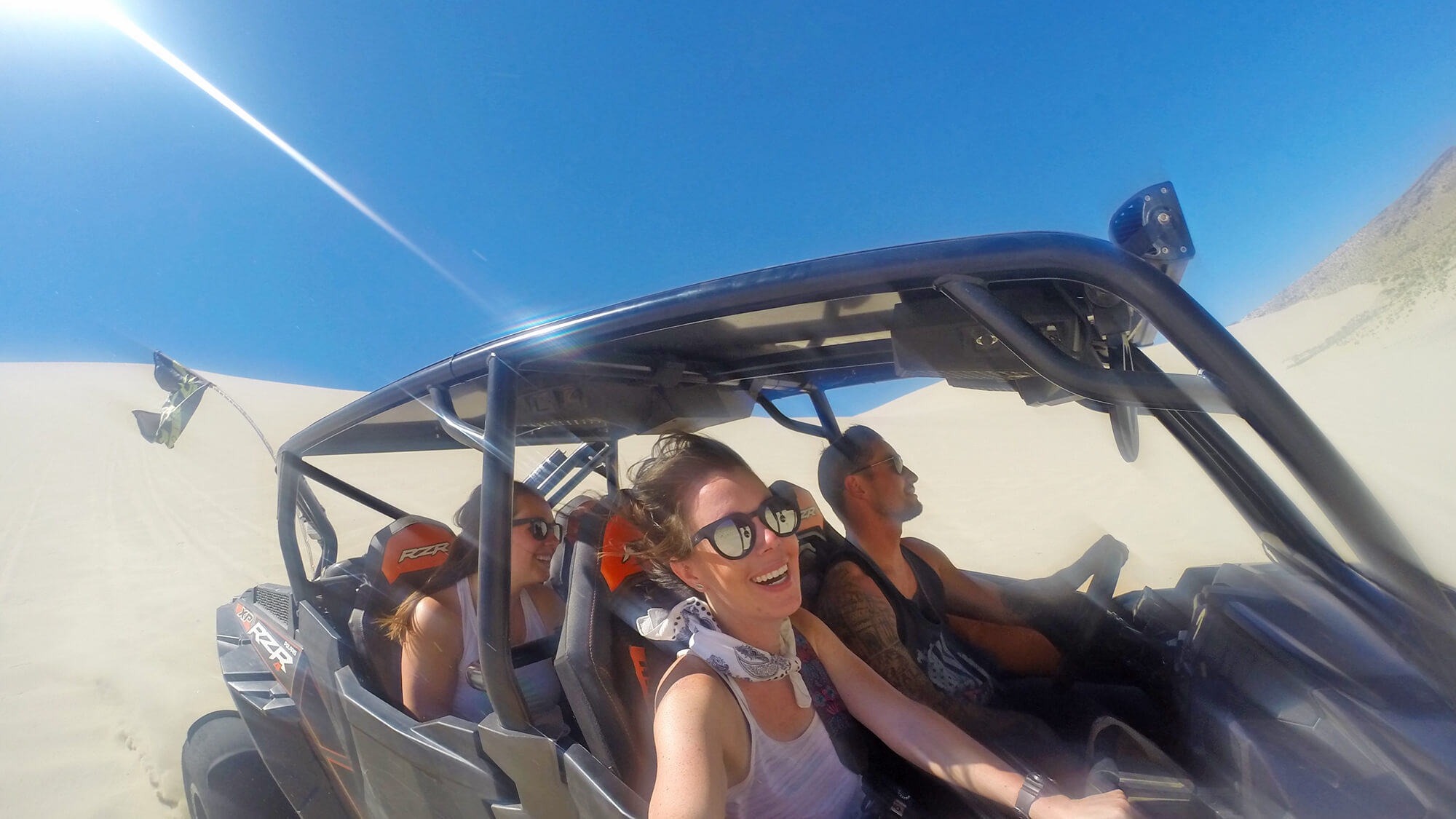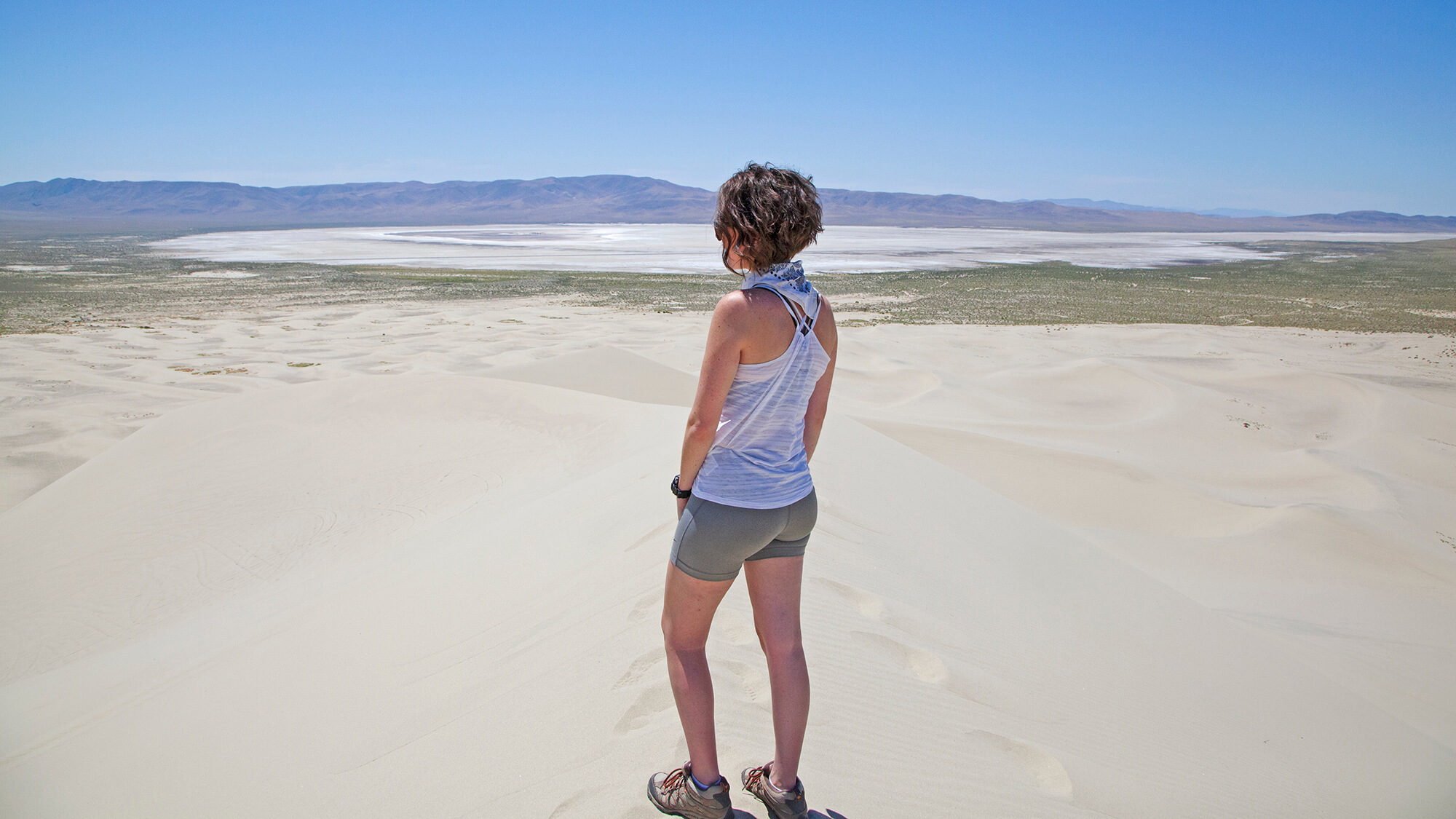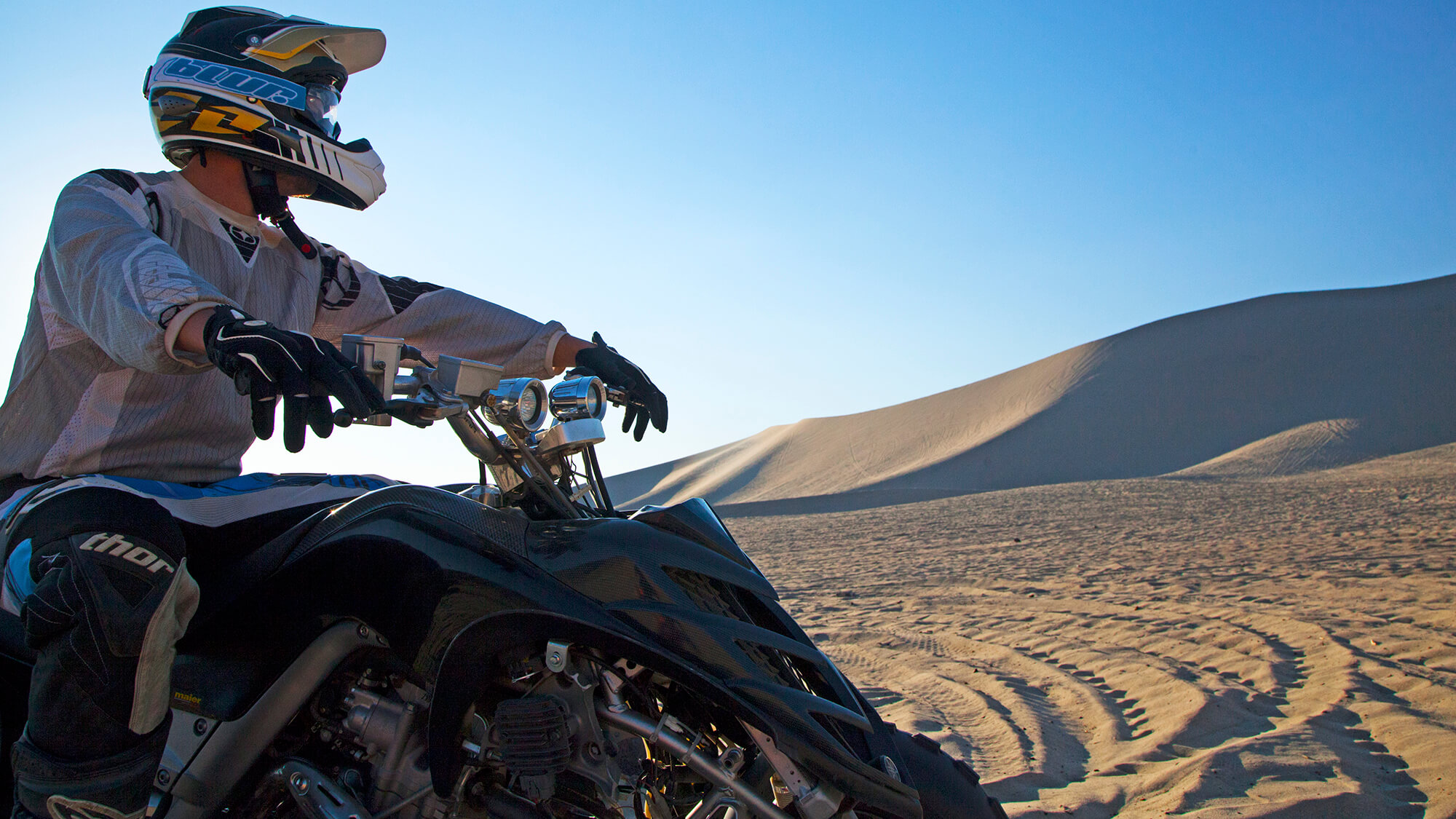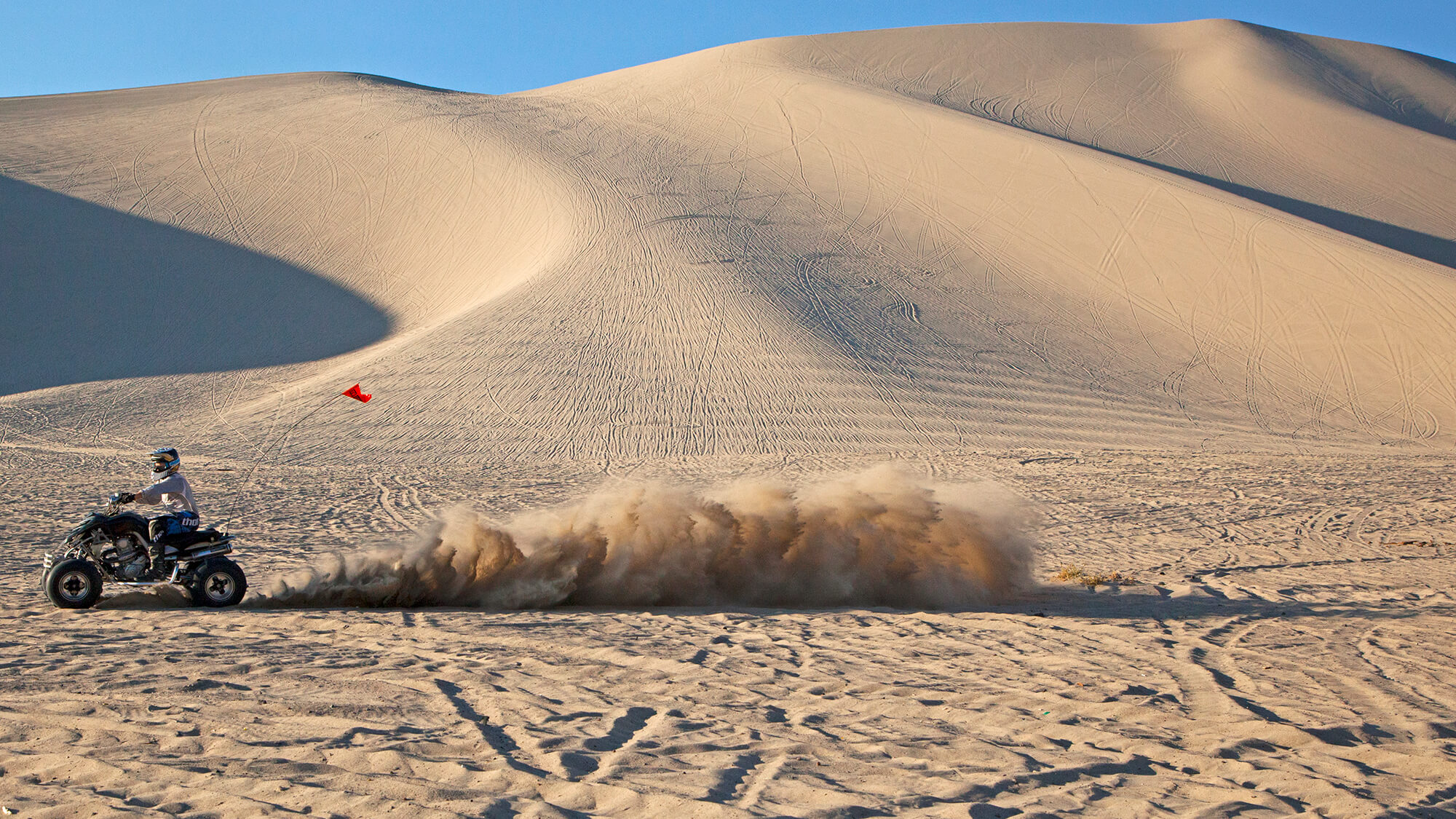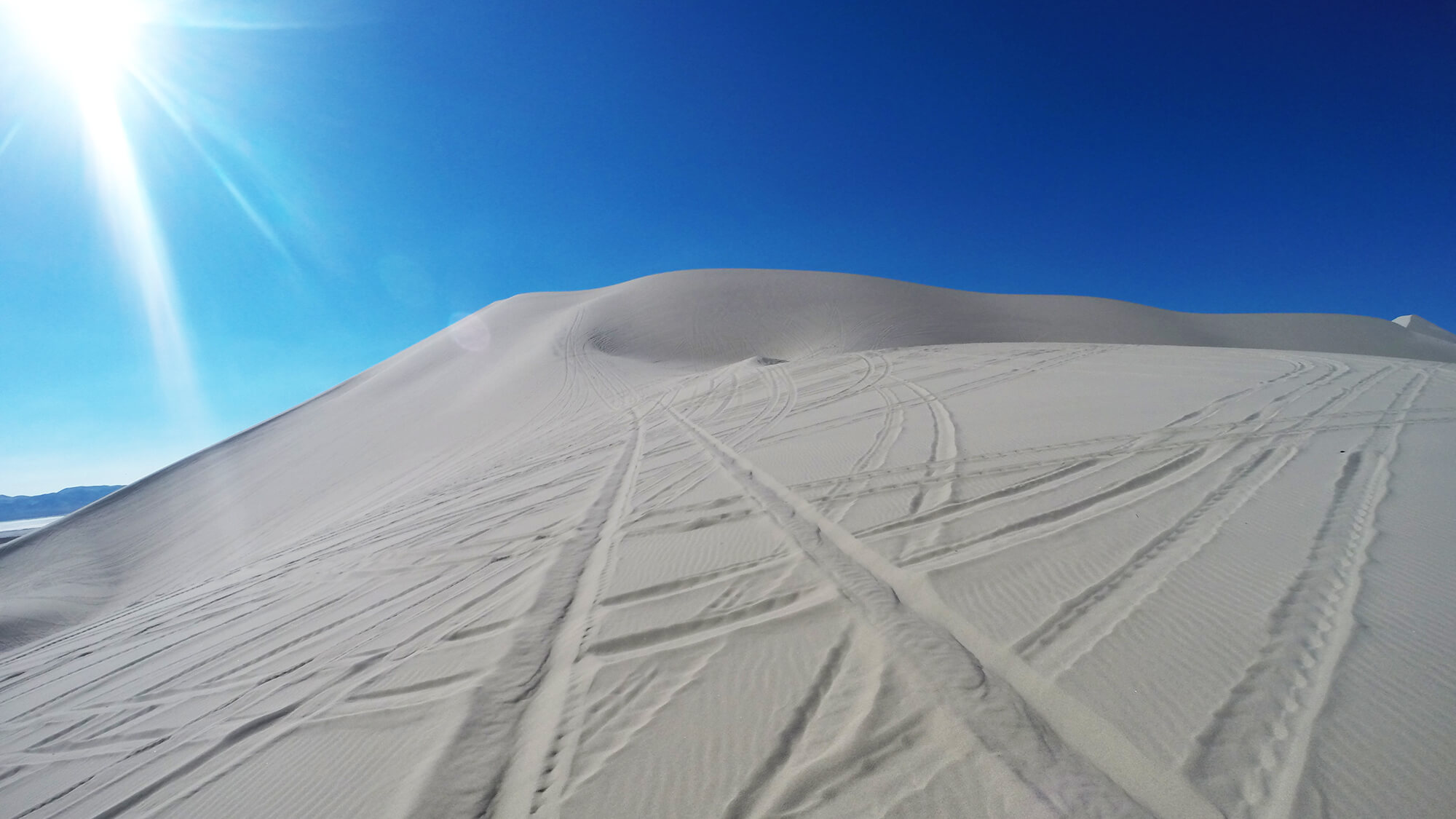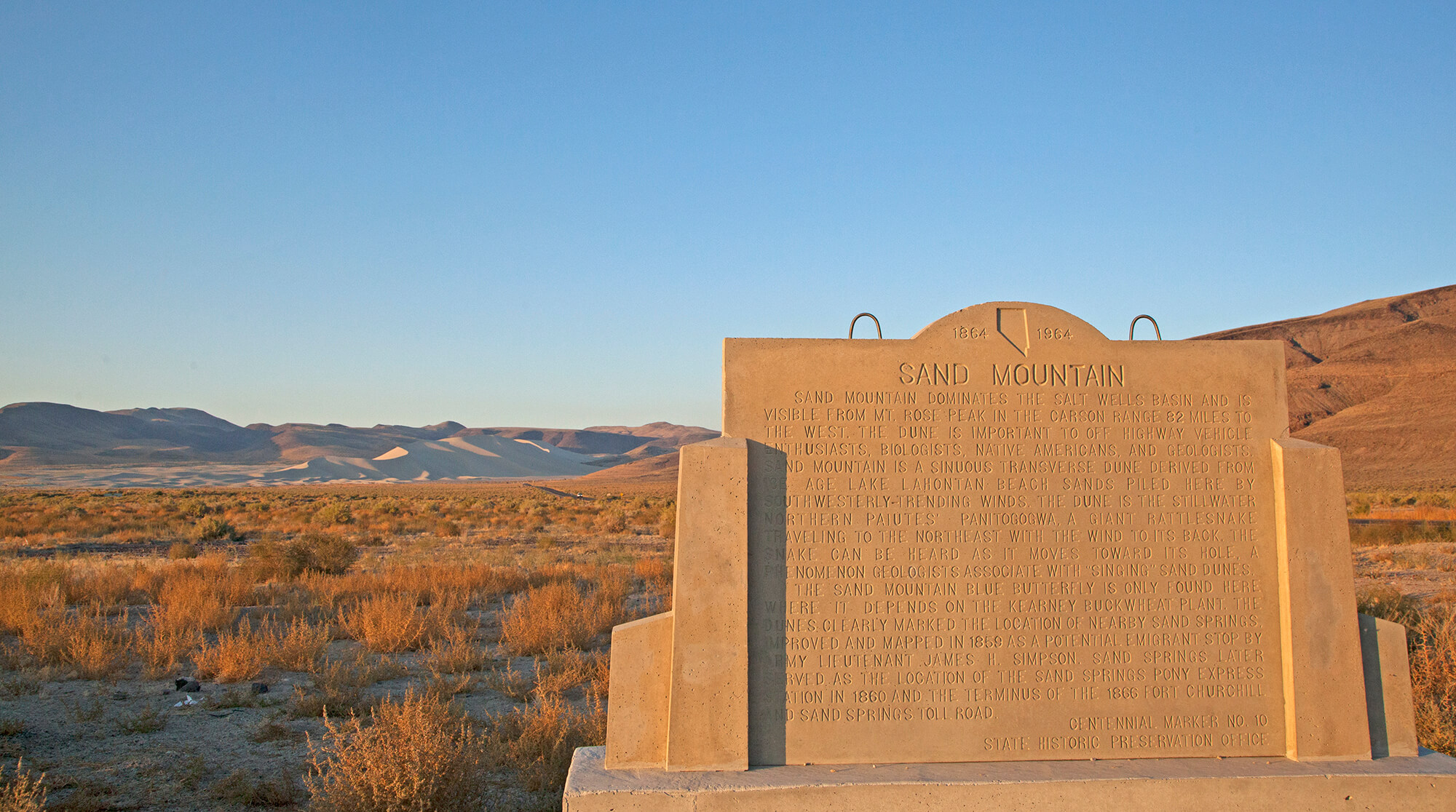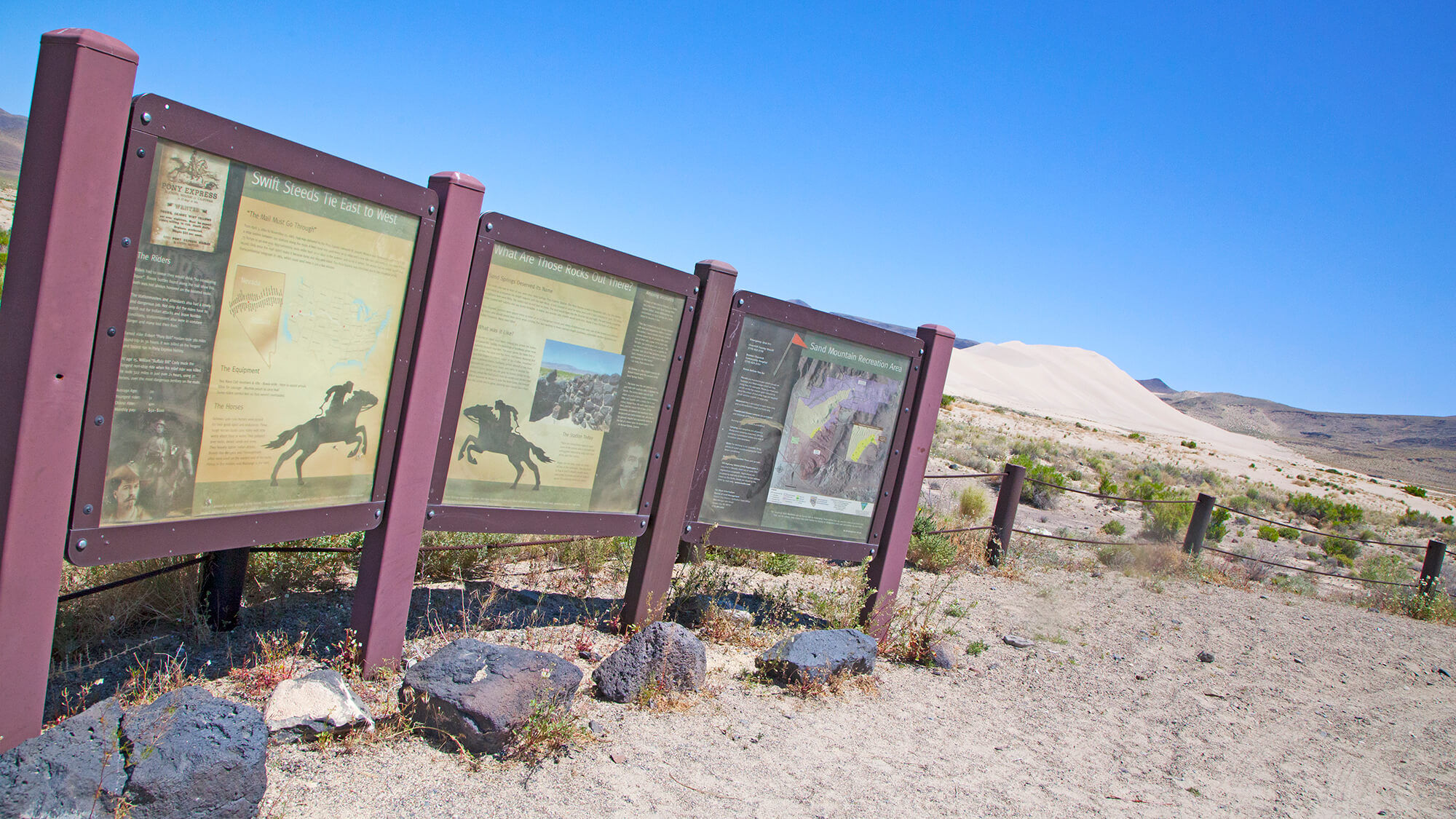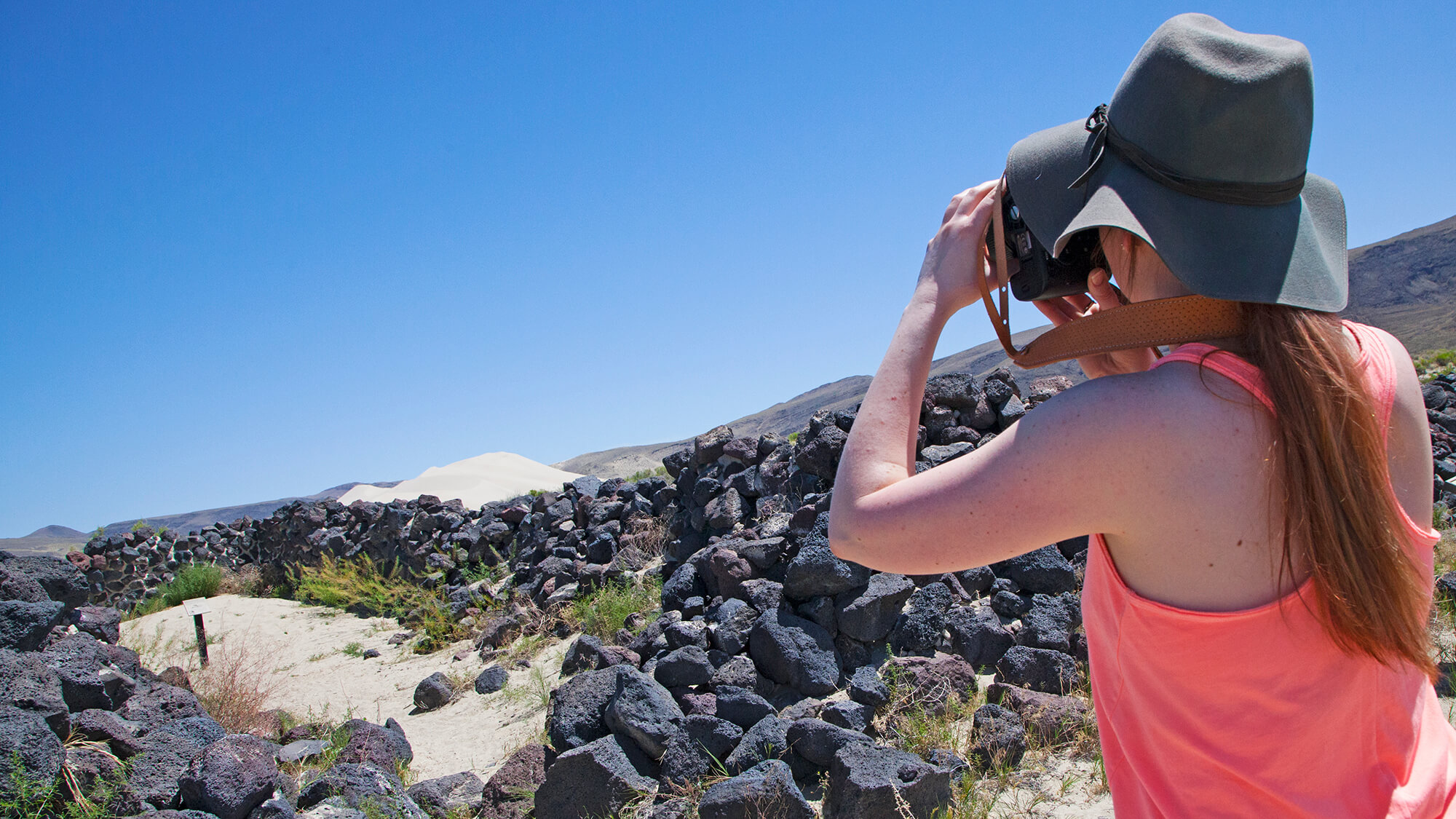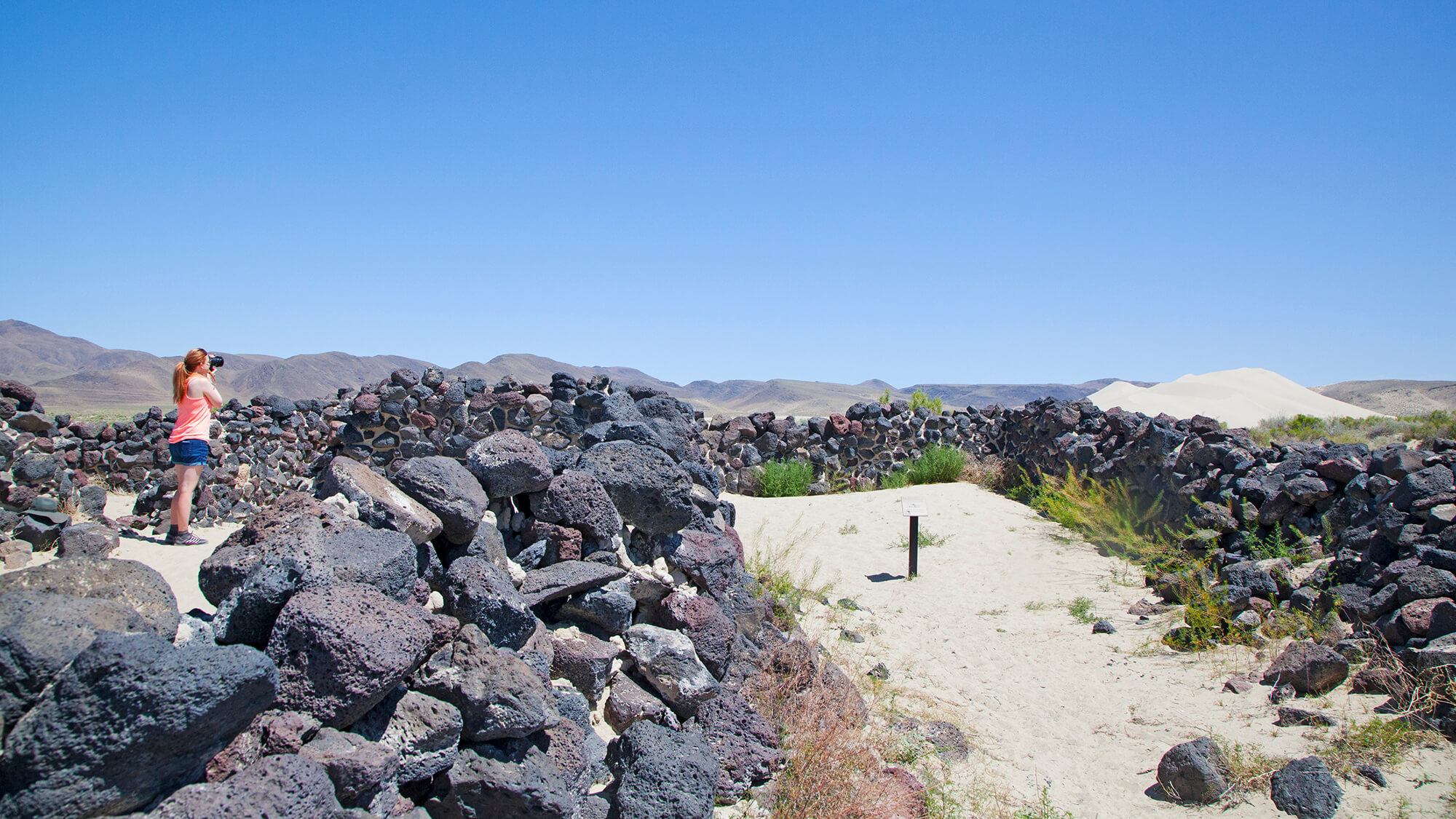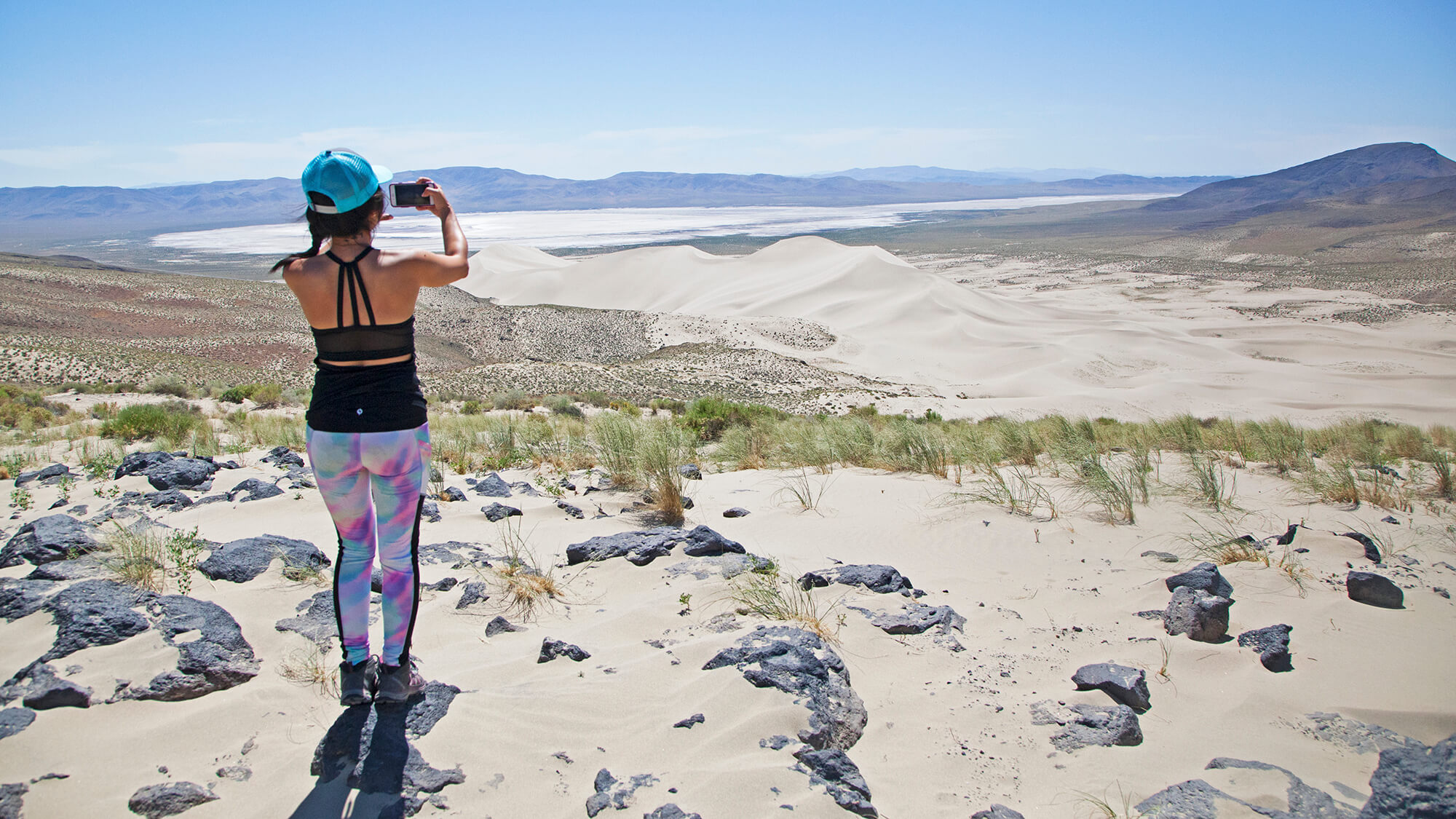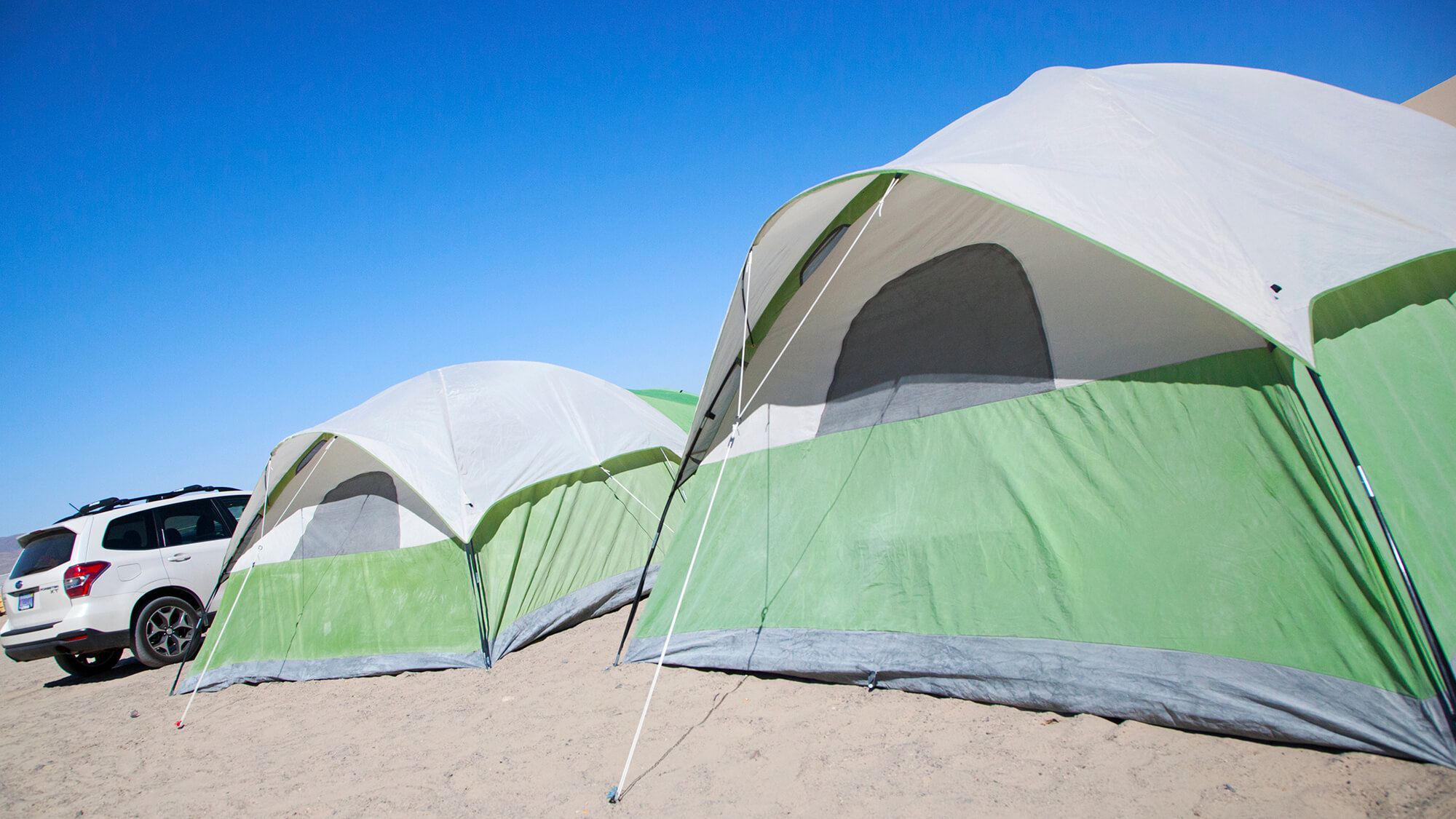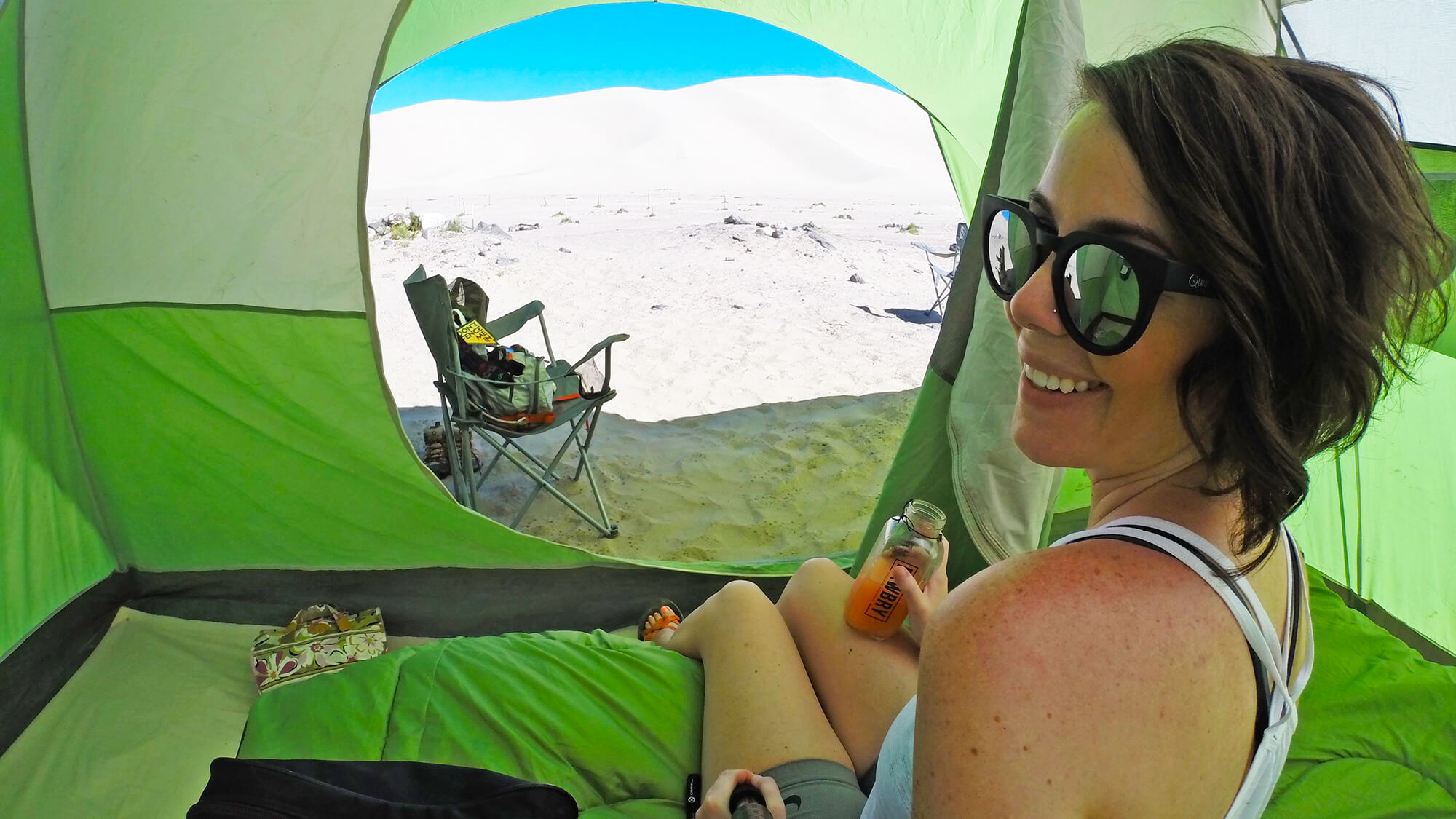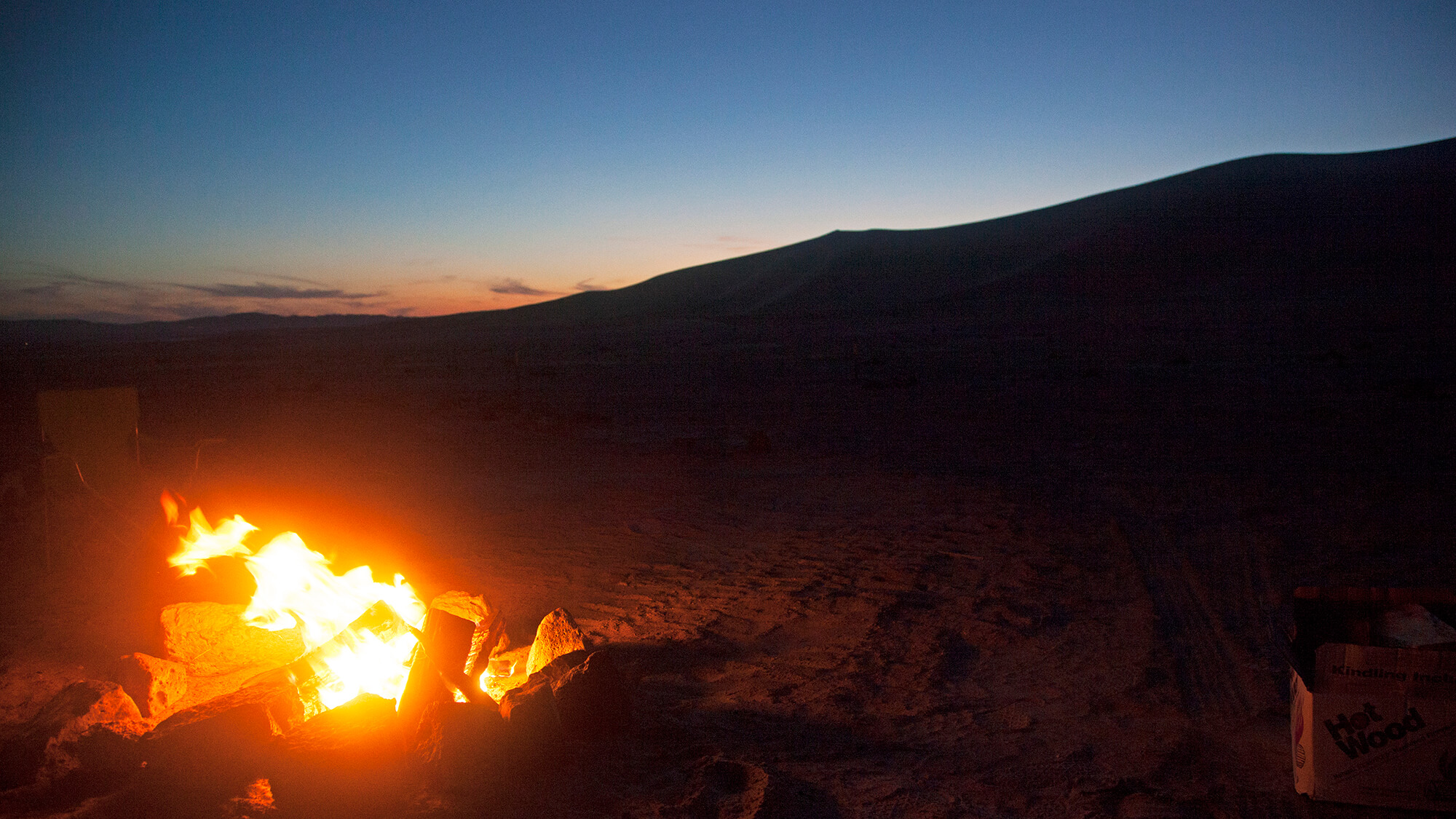 This Location: